CheapShots: Impact Quickie #10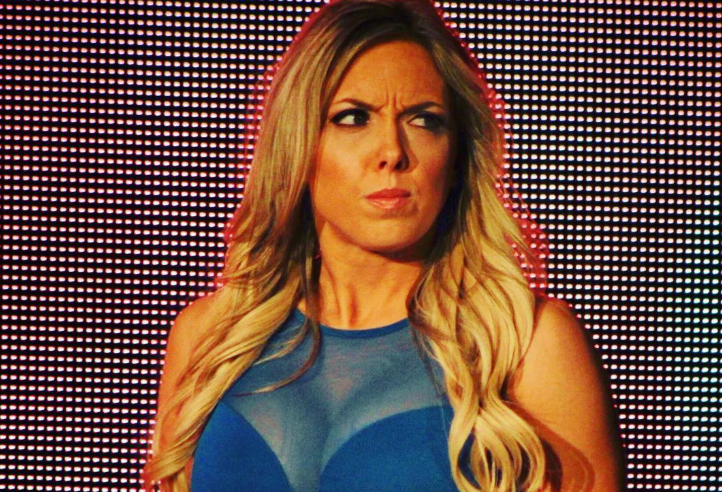 Fault lines in Orlando continued to fluctuate at a typical pace for Impact Wrestling. Thankfully, Don Callis was back on commentary. Although, the storyline that produced his recent injuries is still being needlessly perpetrated by third-graders, including Callis himself. The show's opening match was just window dressing for a feud that won't die. It feels like bookers don't even try to think anymore. "We have nothing for Sami Callihan, but we're still paying him so let's keep flipping this roadkill as often as we can." Why is Alicia Edwards continuously brought in to appear helpless? Why was she taking the kendo stick shot a month ago? It was one thing to bring her in to compete opposite Angelina Love. Don't use her like this.
Nothing Impact is doing with this storyline can make me care about it. Congratulations Mr. Edwards, you have gone from being a top independent athlete to a glorified hooker.
We enter the less psychotic portion of the program with a tag match that came from simple origins. LAX has been struggling recently thanks to a void in leadership. Trevor Lee & Caleb Konley ran into Santana & Ortiz after The Latinos suffered their second straight loss. The "Cult" members challenged them to a rematch. This time, without Konnan backing them up like he was weeks ago. The contest was relatively even, including a fight on the outside of the ring. Despite the coin flip nature of things, LAX lost their third match in a row and the dejection was obvious. Surprisingly, most of this week's promos and vignettes look like they will lead to interesting developments.
Let's start with a very agitated LAX back at their clubhouse in a rather destructive mood. Suddenly, a voice of reason can be heard. This is Eddie Kingston, informing the crew that Konnan is alright and currently residing with Homicide in a safehouse. Fans have not seen Senior Jamaica for quite a while. We have no idea if this is a swerve device for down the road. Though, it is nice to see new blood that will move things forward. With that information tucked away, we go backstage for an interview with DJZ & Andrew Everett. Shock of shocks, the new Tag Team Champions are interrupted by Scott Steiner. The Roided Up Redneck can barely get through his promo. Eli Drake runs in, doing his best to hold his pit bull back. Dude, you know that's Scott Steiner, right?
As the tag champs are visibly amused, I can't help but wonder if The Self-Induced Hyphen can keep his hired gun from going off long enough to get his rematch for The Gold? Sadly, there was no recess this week. However, Madison Rayne was interviewed regarding her issues with Tessa Blanchard. She was unable to get three sentences out before The Horsewoman herself came in to play the "stay-at-home mom" card. Daddy taught you well young lady.
Later, we see a video package with Knockouts Champion Allie assuming some of the midnight characteristics of her missing protector. It seems the leader of The Hivelings left a note for her bunny. "Don't let the darkness consume you…" Allie's response? "I know you don't want me to do this, but it's something I have to do." Keep in mind, Rosemary is NOT dead! The Bunny's challenge might be coming from a character in a bad horror movie. I still don't like her chances to retain Gold. Impact brought the zombie in. They must shove her down our throats.
Both Knockouts contests will take place next week. Our final promo of the night finds Kongo Kong and Jimmy Jacobs rehashing their beatdown of Grado. Reminding Moose that interjecting himself last week was a bad move. This was the last time we would see The Dragged-Out Disco standing upright…
Apparently, I was misinformed last week. Just a smark folks, not a true insider. My apologies if people are actually disappointed to learn this. Get a life! The showdown with Matt Sydal and El Hijo Del Fantasma for X Division Gold took place this week. The match was decent if not illogical in one particular spot. An Indian Death Lock should've given The Son of The Ghost The Championship. If he doesn't roll Sydal to the ropes, it does. Why does the art form need to LOOK like a work? PS: These are Cruiserweights. Not every high spot should be missed on purpose. A wrestling ring is not a balance beam. Sydal retained Gold by countering The Thrill of The Kill with a modified rollup for the victory.
A one-on-one match featuring Petey Williams and Dezmond Xavier was next. The contest featured a rather poisonous carrot for the winner. Don Callis mentioned that the dude representing The Maple Leaf was too fixated on using The Canadian Destroyer. I tend to agree. Williams is a solid performer. Outside of the fact that the person taking the move is working harder than the one giving it, he waits too long to pull it off. Xavier has Top-5 American Cruiserweight written all over him. His time in Orlando is coming, assuming someone down there has a brain. Unfortunately for him, they also have a generational athlete named Brian Cage; and with the victory, Xavier earned an opportunity to face the freak next week. A very twisted reward indeed. Good luck kid!
Main Event time! In the previously mentioned promo, Jimmy Jacobs said he was a good guy who was simply rectifying Grado's accusation from last week when Moose got involved. The Ball Player's intervention led to this week's encounter. Moose comes out to his typical entrance. Kongo Kong follows suit, with one notable exception. Where was The Dragged-Out Disco? We would find out soon enough. First, I must try to be nice, no guarantees. Unless Jimmy's Giant Stutter is working his match and his offense, it comes across as difficult to watch him in a ring. Moose is a great athlete. His move set was so basic when attacking Kong. Without his mouthpiece, the bigger man looked aimless at times. He lost a very boring fight.
What happened to Jimmy Jacobs? The last relayed image of this episode told us. He was indeed laid out in the locker room with an X on his chest. Our mystery assailant has struck again! They don't appear to discern between baby faces or heels in searching for victims. This alone is excessively rare in the art form. This could be very interesting. Especially if Impact bookers pay off the angle with an identity next week. Even if they don't, I am still looking forward to both Knockouts matches along with Austin Aries' return match with Pentagon Jr. for Impact Gold. Outside of Edwards & Callihan, Impact continues to impress with roster usage, flexibility, and storyline development. The company is slowly growing on this smart mark.
Dear Smarks: WWE Does Listen To Fans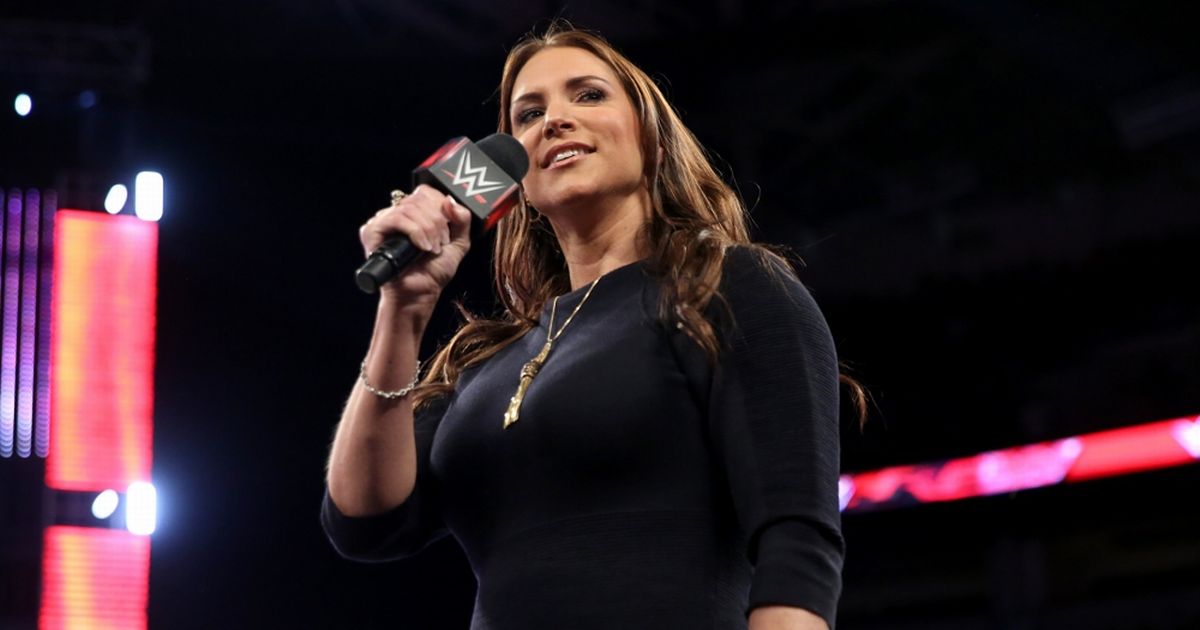 Either last week or earlier this week (my days are running together so I don't remember), Stephanie McMahon was at a summit called 'Game Changer' and she made the following comment: 'We're successful for one reason only – we listen to our fans.'
The internet smarks ROASTED Stephanie over this comment, mocking her for claiming that WWE listens to their fans when, in their minds, that is clearly not the case. Why? Because Roman Reigns, not Braun Strowman is champion, among other things. Clearly, any company that makes Roman Reigns champion over Braun Strowman isn't listening to their fans, or at least, their REAL fans. You know, the all-knowing, smark community who know how to run a multi-billion dollar business better than the people who work there do.
I've tackled this 'Real fan' nonsense in the past and I'm really not in the mood to do it now and the issue of Braun Strowman being champion is an article unto itself. However, let's be clear here: WWE DOES listen to their fans and the fans they listen to are the fans that buy stuff.
WWE first, last, always, and forever, is a business. They need money to survive and being a publicly traded company, they need money to keep the shareholders happy, that means they have to know who and what makes the money to keep the shareholders happy and keep the company afloat and who is making them the most money is Roman Reigns.
Don't give me that look. Don't roll your eyes at me and grumble about him being over pushed and/or shoved down your throat. I can name several people in WWE not named Roman Reigns that are over pushed. The bottom line is that Reigns moves merchandise, his stuff sells and sells really well. Having been to a few WWE TV/PPV tapings, I can tell you that Reigns' stuff can get a little tough to find and is usually the most requested item.
Now before any of you make snide comments about Reigns having more stuff to sell, I checked WWE's shop are and compared the number of Roman Reigns shirts to the number of shirts for AJ Styles, in terms of shirts including: T-shirts, tank tops, hoodies and what's available for both genders, Roman Reigns had thirteen shirts available while Styles had twenty. Thirteen different shirt designs to twenty and that doesn't include hats, gloves, or the non-wearable stuff available.
Oh, Reigns' stuff is bought by women and kids, so it shouldn't count? Here's my question: So what? It's still money that SOMEONE is spending on merchandise. If WWE didn't want women and kids to buy their stuff, they wouldn't be marketing stuff for women and kids. Why? Because women and kids are FANS!
For those of you still grumbling, here's some food for your thoughts: Why should WWE listen to their 'real' fans? No, I'm serious. Why should they listen to fans who cheer something one week, boo it the next, demand that indy darlings get pushed despite getting mediocre pops from Main Roster audiences, and pay more attention to beach balls and time clocks than the matches? Why should they listen to people who BRAG about spending a lot of money on tickets just to boo one person they don't like?
WWE is like any company, they listen with their bottom line, and what they're hearing from fans is that the fans like Reign because that's the stuff that sells the best. And before you say one thing about about Reigns' stuff being more available at TV tapings and Live Events, I've been to a RAW taping, a RAW PPV, and a SmackDown/205 taping and while Reigns stuff was at SmackDown, there was also a lot of Styles and Cena stuff available at RAW events and I'm not hearing any complaining about that.
Maybe the problem isn't that WWE isn't listening, it's just that your views aren't the what the majority paying fans think or want. WWE is catering to what most of their fans want, not just the small minority that can't seem to make up their minds about what they want.
Cheap Shots: Should Finn Balor Quit WWE?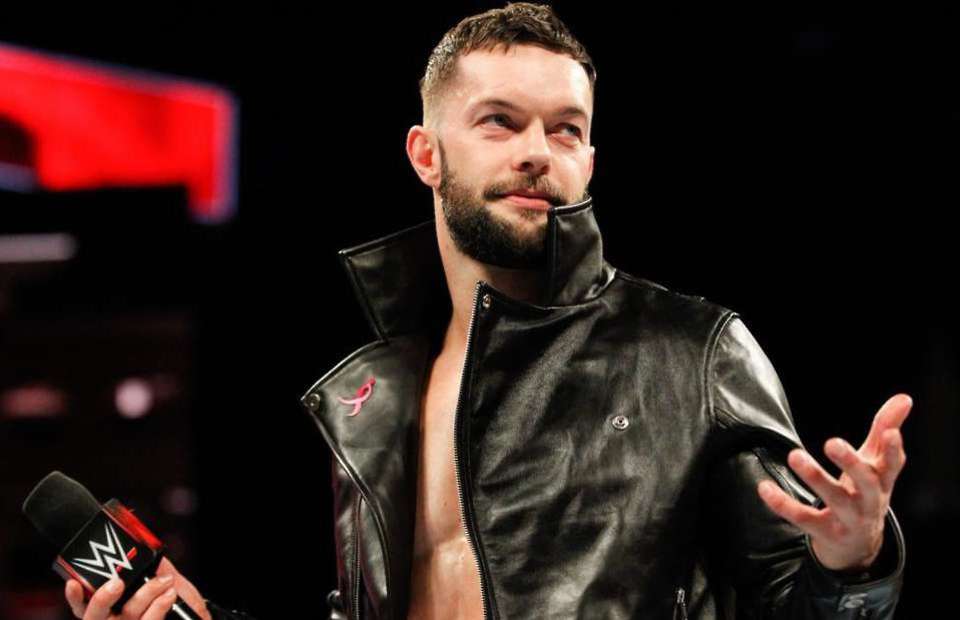 Why Finn Balor should "Quit" The WWE
After seeing KO burst into tears on Monday night RAW two weeks ago and "quit" there were a slew of videos about why KO "quit". The biggest one was to revitalize his character. So in playing the devils advocate why not have the first Universal Champion quit? Here's why!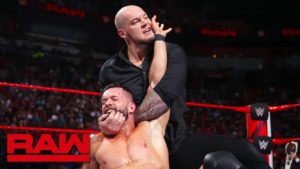 After Balor won and "lost" the title after 2016 SummerSlam he's had and up and down career in the main roster. The once longest reigning NXT champion was a phenomenon when he joined the NXT, but once he hit the main roster, while fan support is still there it is fleeting. He had a brief reunion with Gallows and Anderson which might've singled a heel turn to fans, a feud with Rollins for the IC title and has had back to back to back matches against Baron Corbin. None of which have done anything for the superstars character. A heel turn might have helped a few months ago, but the repetitive booking has kind of killed that momentum. 
With Finn away from the scene for a while it might help the WWE reevaluate the talent that is Finn Balor, it might also give Finn time to figure himself out too. With a WIN to his name against Elias, it seems like the co-founder of the Bullet Club may either turn to his alter ego The Demon, or perhaps a superstar shakeup is in order and he should be in place to get Balor back in the limelight. Right now, Raw seems packed full of main card talent that is either starting a faction of sorts I.E. Braun, Drew and Dolph or is turning on The Shield.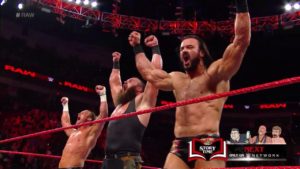 Listen, while SmackDown Live is producing the better show, it is not like the talent on there is being utilized any better. Nakamura is in limbo with the U.S. title, Aj and Joe are having a great feud in terms of promos, but not in the squared circle. The only thing that brings SmackDown Live as the A show is really their tag division and the Charlotte Flair/Becky Lynch feud. 
So maybe a frustrated Finn goes away, and comes back as The Demon on SmackDown Live and interjects himself in the feud between AJ and Joe, maybe he causes friction between The Club and AJ and they "screw over" AJ during a title match, the possibilities are endless moving Balor to team blue, but what this boils down to is WWE needs to make this move while Balor is still a fan favourite and what I mean by that is that he will always have the crowd behind him, but even the loyalist fans can get bored.