Mandy Rose and Sonya Deville go from Absolution to Finding Redemption in WWE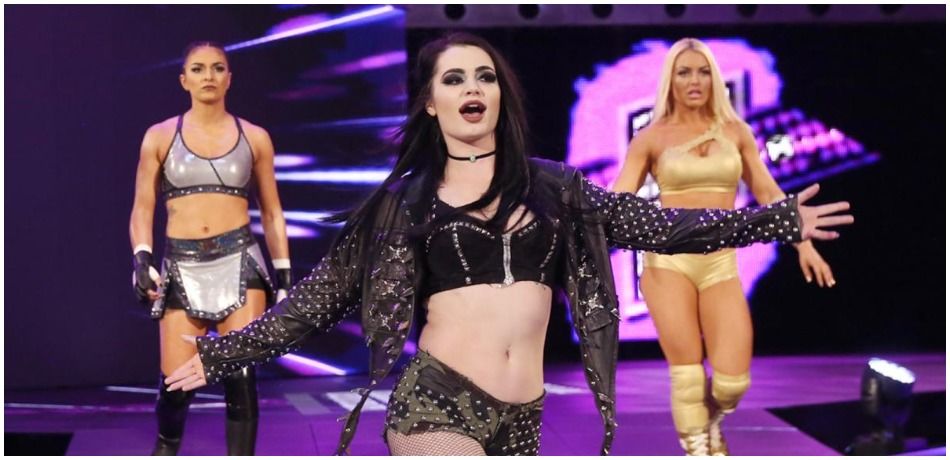 On SmackDown three weeks ago, Mandy Rose and Sonya Deville were met with a reality check upon reuniting with their former leader of the now ill-fated Absolution.  SmackDown General Manager Paige let her former stablemates know that not only did they have to earn their place on the roster, but that Absolution was "now dead".
The question that comes up is that what exactly happens to Rose and Deville?  Upon Paige's comeback, Absolution was red hot.  With Paige's personal life taking over her professional life during her recovery from neck surgery, having her as the leader of Absolution was something WWE was doing right.  Bringing up Rose and Deville as her stable mates gave Paige an advantage as she was set to take back the Raw Women's Division as her house.  Unfortunately, Paige would end up injured once more which forcing the twenty five year old to retire from in-ring competition.  Now that Paige is at the helm of SmackDown, the next question is could Rose and Deville survive as singles stars?
Having an intense faction such as Absolution was big for Rose and Deville.  It posed to be a great start for bigger things in the future.  Now that their momentum has seemingly been cut short, it is back to square one.  It looks as if the two women will have to start from the bottom all over again.  Starting from scratch and work their way up the SmackDown Women's Division may be the only way to go for now.
For Rose, she has had a great start, upsetting Becky Lynch in what she thought was a Money in the Bank qualifying match.  Perhaps Rose's win may be a fluke, but she is definitely a wildcard factor when it comes to the next chapter of the SmackDown Women's Division.  Many remember Rose from the revived Tough Enough, so there's weight to her ascent to stardom.  In addition to also appearing on Total Divas, Rose has already been with the company for quite some time.  Rumors surfaced  that Rose was given the ill-famed "Emmalina" gimmick from this point on.  Rose could breathe life into the character if that is the case.  The "Emmalina" gimmick is more suited for Rose, whereas it was not for the former Emma.
With Deville, she and Rose both said they were sticking together.  That is definitely the case although both women have failed to be a part of the Women's Money in the Bank match.  Fans have yet to see what Deville can be capable of; her match with Naomi on this past SmackDown gives a insight to the talent that she has.  While Deville ended up losing, she put up a good fight with the former SmackDown Women's Champion.  With her MMA background and previous experience on Tough Enough, Deville is someone to watch out for in the next couple of years.  She could very well be the surprise of the Women's Division.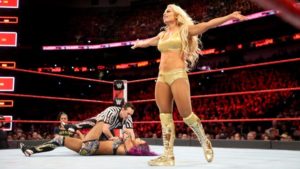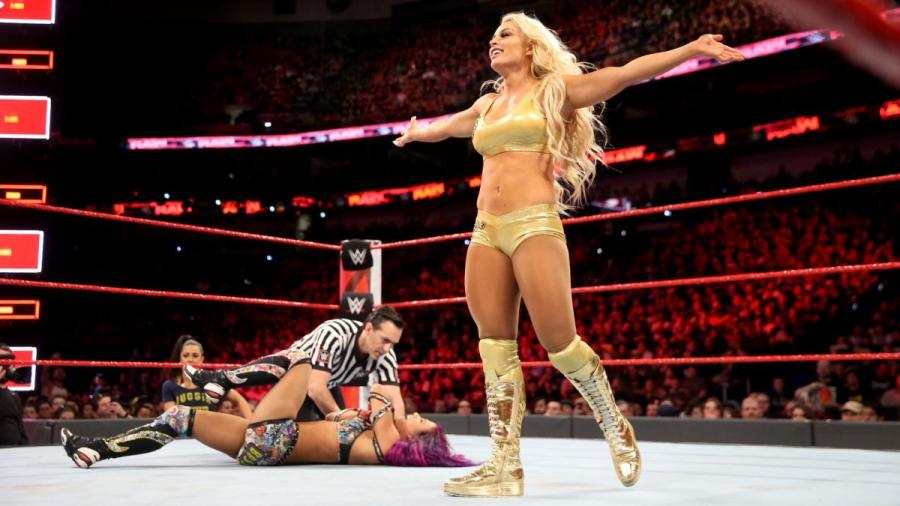 With the tension building up with Paige, the beef between the former Absolution members is far from over.  The segments are leading up to something bigger, and perhaps it's up to Rose and Deville to prove Paige wrong.  Their potential is there, but they haven't been able to back anything up thanks to being on the losing end of matches.  Whatever is going to happen with their tension with Paige will determine how things could go for them in the next coming weeks or months.  Absolution ended prematurely, but with the curveball of Paige's retirement, there is no time like the present to see what Rose and Deville are made of.
Fight or Flight: The Ongoing Drama of The New Day in WWE
The angle that has everyone talking…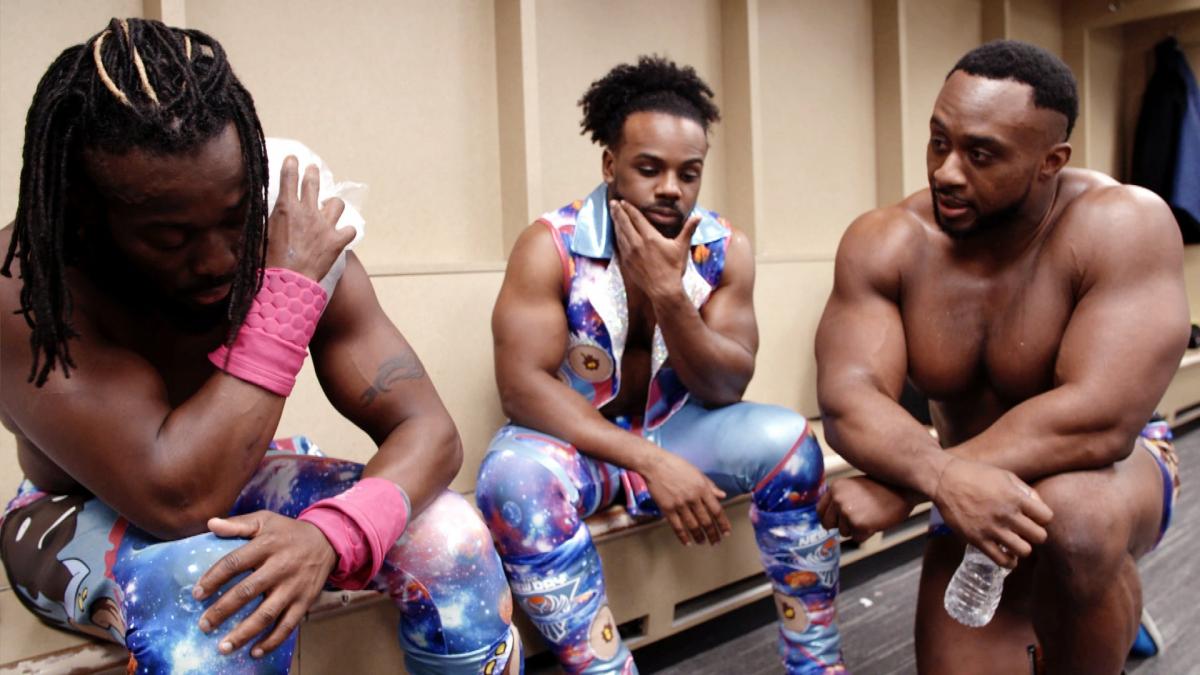 The New Day is at a crossroads, or so WWE would have everyone believe. The typically fun-loving trio has hit a wall and is contemplating quitting the company due to recent events involving Kofi Kingston's pursuit of the WWE Championship.
It's all storyline of course. Maybe Big E and Xavier Woods were instructed to vent on social media, or maybe they pitched the idea and WWE signed off on it. Either way, the three Superstars are likely not going anywhere any time soon. So what is the point of all this?
In a perfect world, unity is the most important thing. E, Woods and Kingston have had each other's backs for nearly five years, making them the longest running faction in WWE history. No matter what challenges have come their way, they've faced them together. The New Day has always been about the whole, not the one.
To find that kind of loyalty in any walk of life is a rare thing indeed. But that's especially true in the pro wrestling business, where tag teams and stables come and go all the time. Eventually, a talent's gaze shifts from the group to a championship. The lust for that championship becomes all-encompassing and sooner or later, the faction falls apart.
It happened with Triple H in D-Generation X and Evolution. It also happened with Seth Rollins in The Shield. But these are just two examples where the prize became more important than the partnership. 
But in the case of The New Day, this has not happened. Kofi's world championship dreams lay dormant for many years before he finally got his shot versus Daniel Bryan. Kingston was a champion with his two best friends and that was enough for him. It was also enough for the fans.
Indeed, when the WWE faithful speculated on The New Day's demise, Big E was often the one predicted as the breakout star. He was just too big and too charismatic to not stand out from his New Day brothers. 
Most of the possible scenarios involving Big E included him turning heel, with Woods and Kingston perhaps remaining a tag team. It was similar to Batista's turn on Evolution, except Big E would be the heavy. He would leave his best friends in ruins, while he rose to the top of WWE. So is that still a possibility?
As fans try to find some sort of deep meaning here, the conversation regarding The New Day's breakup is returning to the forefront. While it's indeed refreshing to see a faction that takes care of its own, The New Day is still comprised of competitive Superstars. Competitive Superstars want to win and that means taking every opportunity available to do just that.
So if the carrot of championship gold was dangled in front of Big E, would he bite? Most fans would likely say yes. Of the three, Big E is the one that seems to be the more inclined to go heel and take advantage of the situation. But is that really the case?
— Florida Man (@WWEBigE) March 20, 2019
Xavier Woods has never really been portrayed as the primary mastermind behind The New Day, but that's exactly what he is. He is the architect of the group and just like Seth Rollins, he might jump at the chance to become the next big thing. So where does that leave Kofi?
Kofi is perhaps the least likely to go heel here. He's just so likable and his character has so much heart, it's hard to imagine WWE fans turning on him. Of course if Kingston were to side with Vince McMahon to not only get his title opportunity but also perhaps win it? Then all bets are off. Kofi Kingston would become public enemy No.1.
It's definitely an intriguing proposition. Kingston has never had the chance to fully flex his muscles as a heel. He would surely be up to the test and he may just impress everyone with his range as a performer. But in the likelihood of possible outcomes, this is one that is perhaps slim at best. 
The fact is that for many WWE fans, the time has come to look deeper. Simply destroying Kofi Kingston on a regular basis in order to get him over seems incredibly simple and frustratingly repetitive. There has to be more to it than that. Right? Even if Kofi wins the WWE Championship at WrestleMania 35, which many believe he will, does everything just go back to normal with The New Day afterward?
We have kept other skills on deck for a reason…. pic.twitter.com/3B2IrqKqrE

— ✈️ GDC Wed/Thurs✈️ (@XavierWoodsPhD) March 20, 2019
But in the imperfect world of WWE, the ends justify the means. Or they don't at all. It really depends on what day of the week it is. On one hand, Woods and E look like cowards for wanting to just cut and run. Top babyfaces stay and fight. They battle to the death if it means never giving the heel the satisfaction of owning the day. Babyfaces have much more honor and pride than to just walk away.
However on the other hand, maybe it's indeed Kofi who wants to stay and fight. He could suddenly begin to see Big E and Xavier Woods as cowards as well and even chastise them for it on TV. How could they even contemplate walking away when The New Day has never backed down from a fight? Just that attitude alone could be enough to cause Woods and E to turn heel on Kofi. Then The New Day would be in tatters, just like every faction before them.
But in this modern PC world, the idea of leaving because the job you love doesn't love you back, is pitch perfect. Sometimes it's not enough to stay the course and keep striving to be the best. Sometimes it's best to know when to move on, if only for the sake of maintaining sanity. 
Despite what the truth is here, it's obvious that everyone is talking about this angle. Fans are invested and that's the most important thing. Kofi Kingston is the right player in the right moment and the crowd is on this journey with him. They're also with The New Day as a group. Every twist and turn adds even more compelling layers to this storyline. Whether or not it will all mean anything in the end, remains to be seen.
Gunz: Roman Reigns Is Killing Seth Rollins
Has the return of Roman Reigns derailed Seth Rollins?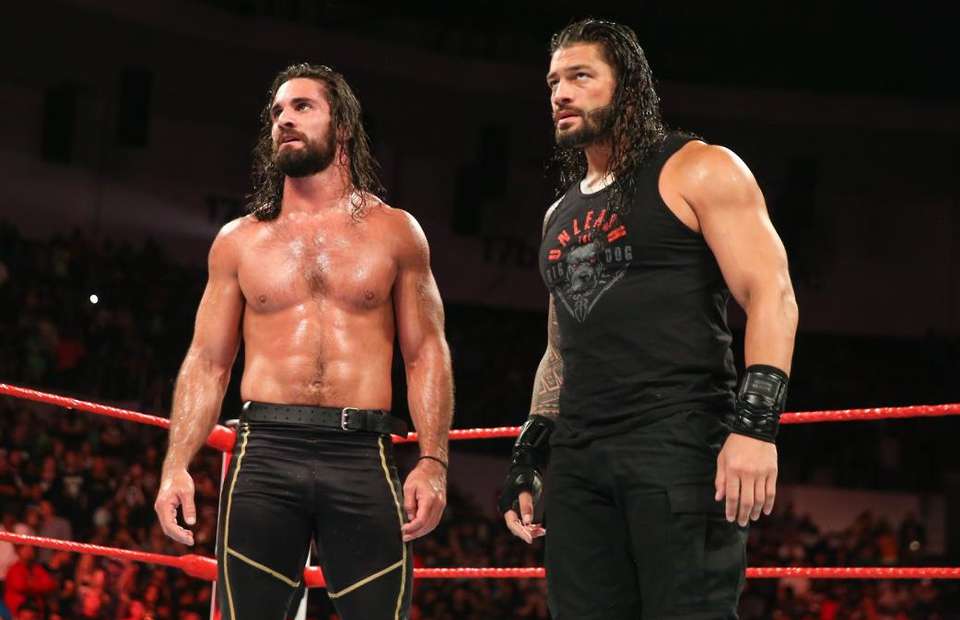 Has the return of Roman Reigns to WWE television (and storylines) derailed the momentum of Seth Rollins? See what Korey Gunz has to say about that!
Just two months ago, Seth Rollins stood in the middle of the ring as the winner of the Royal Rumble. Always a guy that would deliver in the ring, and having been long considered the workhorse of the WWE by most fans and deserving of "the push," Rollins seemed poised to ride a wave of momentum into WrestleMania to face Brock Lesnar for the Universal Championship, slay "The Beast," and truly become the face of the next evolution in the WWE.
That seems like ages ago now. In this "what have you done lately" world, it feels like a distant memory. The momentum that Rollins once had appears to be waning. The groundswell of support for the Architect to be crowned "the man" seems muted now. Granted, some of that is probably due to Rollins' latest unfortunate injury keeping him out of in-ring action for a month, and it is also due to the absence of the champion he is supposed to be building a heated rivalry with for the biggest show of the year. But the real proverbial fork in the road on Rollins' road to WrestleMania came from an unlikely and undoubtedly unforeseen source- Roman Reigns.
Make no mistake, this is not about Joe Anoa'i, the person. You are a liar if you can with a straight face that you didn't feel for the man when he made his cancer announcement back in October, or that you weren't happy for him when he announced his return. Whether you cheer or boo the character Roman Reigns, you can't help but have respect for the man.
However, you can't deny that when Roman announced his return to the ring on February 25, things changed. The trajectory felt different. Take the Fastlane pay-per-view for instance. The focus shifted from the build up to WrestleMania to the latest hot shot reunion of the Shield. Roman was back, Dean Ambrose's dramatic heel turn that took place the same night of Roman's cancer diagnosis was quickly nullified (talk about coming full circle), and Seth Rollins was suddenly thrown back into a group he had supposedly, finally, outgrown.
Like it or not, Roman Reigns is viewed by the common fan as the "leader" of the Shield. Rollins might be a solid 1-A at best, but for the general audience he was always looked at as #2. That's why he was first turned heel against his brothers five years ago in the first place. Roman was the next big babyface, and an Ambrose turn was too predictable. Plus, in Ambrose's case, he was actually probably better off as a crazy babyface character anyway if his recent heel run was any indication. Rollins was the one who needed that "umph." And he got it, to be sure. But now fast forward to 2019, and it's hard to be groomed as The Beast Slayer and heir to the Universal Title throne when you're hastily thrown back into a stable that you are not even perceived as the leader of, and four weeks out from your WrestleMania main event no less.
Want more proof? Look no further than this past Monday's RAW. The opening segment, featuring the Universal Champion Brock Lesnar and advocate Paul Heyman trying to hype the match with Rollins for Mania, is interrupted by Drew McIntyre so he can challenge Roman Reigns. Rollins then comes out to beat up McIntyre to set up a match between the two for later, that Rollins loses (albeit with interference from Brock) so they can build the angle that Reigns is the last Shield member for McIntyre to beat- THE member. In many ways, you could argue Seth/Brock took a backseat to Roman/McIntyre, and Roman wasn't even there!
In no way do I fault Roman for this situation. His comeback is a real life feel good moment for sure. But the residual effect it has had on Rollins' momentum is palpable. The Big Dog has certainly taken a bite out of his push, and maybe even the chances of Rollins getting his true "moment" at Mania. If they really wanted to anoint Rollins as a flag bearer for the company, I think they should have held off Reigns' return until after WrestleMania.
Follow Korey on Twitter @KoreyGunz