Mandy Rose and Sonya Deville go from Absolution to Finding Redemption in WWE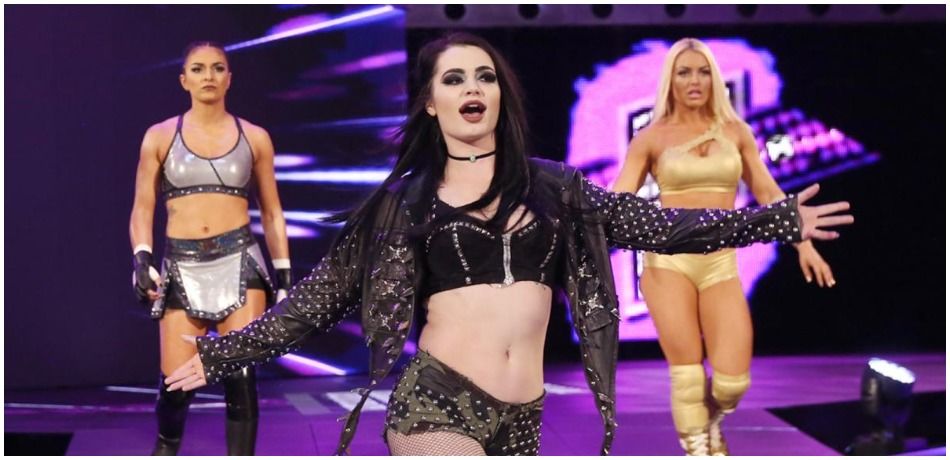 On SmackDown three weeks ago, Mandy Rose and Sonya Deville were met with a reality check upon reuniting with their former leader of the now ill-fated Absolution.  SmackDown General Manager Paige let her former stablemates know that not only did they have to earn their place on the roster, but that Absolution was "now dead".
The question that comes up is that what exactly happens to Rose and Deville?  Upon Paige's comeback, Absolution was red hot.  With Paige's personal life taking over her professional life during her recovery from neck surgery, having her as the leader of Absolution was something WWE was doing right.  Bringing up Rose and Deville as her stable mates gave Paige an advantage as she was set to take back the Raw Women's Division as her house.  Unfortunately, Paige would end up injured once more which forcing the twenty five year old to retire from in-ring competition.  Now that Paige is at the helm of SmackDown, the next question is could Rose and Deville survive as singles stars?
Having an intense faction such as Absolution was big for Rose and Deville.  It posed to be a great start for bigger things in the future.  Now that their momentum has seemingly been cut short, it is back to square one.  It looks as if the two women will have to start from the bottom all over again.  Starting from scratch and work their way up the SmackDown Women's Division may be the only way to go for now.
For Rose, she has had a great start, upsetting Becky Lynch in what she thought was a Money in the Bank qualifying match.  Perhaps Rose's win may be a fluke, but she is definitely a wildcard factor when it comes to the next chapter of the SmackDown Women's Division.  Many remember Rose from the revived Tough Enough, so there's weight to her ascent to stardom.  In addition to also appearing on Total Divas, Rose has already been with the company for quite some time.  Rumors surfaced  that Rose was given the ill-famed "Emmalina" gimmick from this point on.  Rose could breathe life into the character if that is the case.  The "Emmalina" gimmick is more suited for Rose, whereas it was not for the former Emma.
With Deville, she and Rose both said they were sticking together.  That is definitely the case although both women have failed to be a part of the Women's Money in the Bank match.  Fans have yet to see what Deville can be capable of; her match with Naomi on this past SmackDown gives a insight to the talent that she has.  While Deville ended up losing, she put up a good fight with the former SmackDown Women's Champion.  With her MMA background and previous experience on Tough Enough, Deville is someone to watch out for in the next couple of years.  She could very well be the surprise of the Women's Division.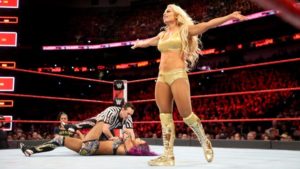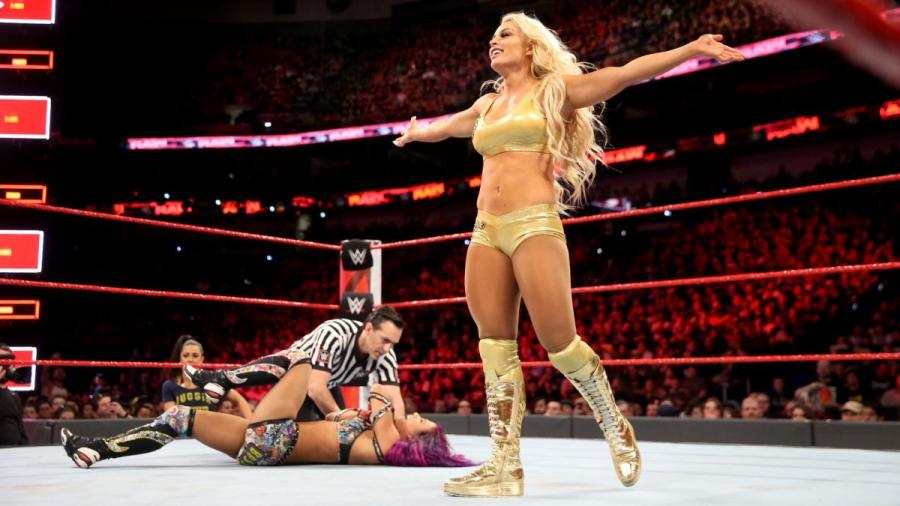 With the tension building up with Paige, the beef between the former Absolution members is far from over.  The segments are leading up to something bigger, and perhaps it's up to Rose and Deville to prove Paige wrong.  Their potential is there, but they haven't been able to back anything up thanks to being on the losing end of matches.  Whatever is going to happen with their tension with Paige will determine how things could go for them in the next coming weeks or months.  Absolution ended prematurely, but with the curveball of Paige's retirement, there is no time like the present to see what Rose and Deville are made of.