Regency Report: Ryan Blade Interview | Fire Pro World (Regency Wrestling Universe Ep 56)
Colin Sitwell is joined on this edition of the Regency Report by the new Regency World Champion, Ryan Blade. After returning at WrestleMania from being fired by Daniel Bryan, Ryan Blade makes his statement on why he cost Aleister Black the Regency Television Championship at WWE Backlash and sets a stipulation for their match at WWE Breaking Point on June 16.
Join Regency Wrestling Premium to get Early Access to shows, exclusive content, your name featured in shows, plus more: http://Premium.RegencyWrestling.com
Watch WWE Pay-Per-Views, presented by Regency Wrestling: http://WWE.RegencyWrestling.com/
Watch Regency Wrestling Stage Events: http://StageEvents.RegencyWrestling.com/
Watch UFC Events, presented by Regency Wrestling: http://UFC.RegencyWrestling.com/
Watch Regency Wrestling TV: http://TV.RegencyWrestling.com/
Read the latest breaking news about Regency Wrestling: http://News.RegencyWrestling.com/
Follow Regency Wrestling on Twitter: http://Twitter.RegencyWrestling.com/
Regency Wrestling Universe is a cinematic professional wrestling show that follows the Regency Wrestling promotion and its rise to becoming the biggest promotion in the world. Follow your favorite Regency Wrestling stars as they face off against each other as well as members from opposing promotions. This is your new favorite wrestling show. This is the Regency Wrestling Universe.
Experience it from the Beginning – Binge watch all of the Regency Wrestling Universe episodes at http://Universe.RegencyWrestling.com/
Fire Pro Wrestling World PS4 Movie | The King Returns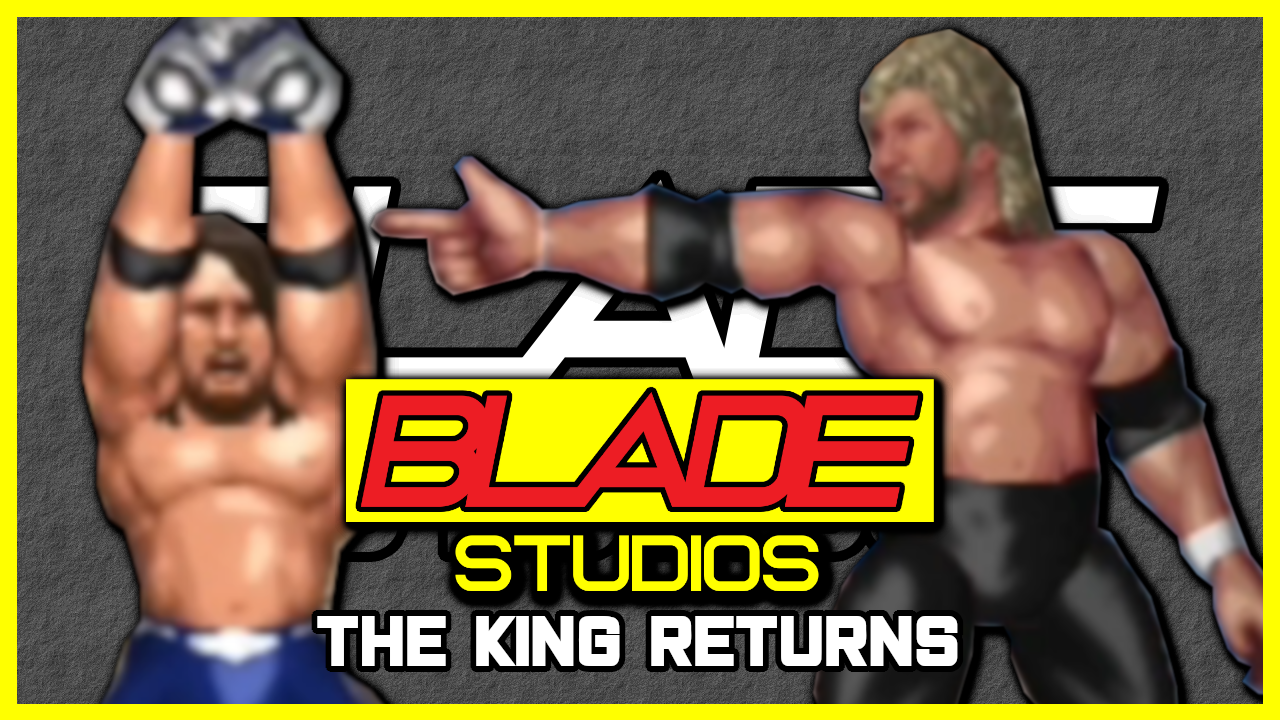 While considering retirement, Kenny Omega is forced to defend his IWGP Heavyweight Championship against an opponent hand-chosen by NJPW President, The Miz. AJ Styles and Finn Balor defend their IWGP Heavyweight Tag Team Championships against Tama Tonga and Tanga Loa of the Firing Squad.
Directed by Ryan Blade
Featuring Robert Martyr as Aaron Robbson
Produced by Ryan Blade
Roster: Kenny Omega, Shinsuke Nakamura, AJ Styles, Finn Balor, Tama Tonga, Tanga Loa and Roman Reigns
Story by Ryan Blade
Blade Studios presents The King Returns
Watch the Blade Universe from the beginning at Universe.BladeUniverse.net
Watch our next movie on opening night at OpeningNight.BladeStudios.net
Get early access and exclusive content at FirstClass.BladeStudios.net
Follow Blade Studios on Twitter at Twitter.BladeStudios.net
Watch Blade Studios on YouTube at YouTube.com/BladeStudios
Contact: BladeStudiosNet@gmail.com
What is the Blade Universe?
– Blade Universe is a cinematic professional wrestling media franchise that is produced by Blade Studios. Using Fire Pro Wrestling World PS4, watch the Blade Universe expand as the world of pro wrestling attempts to rebuild after the rise of New Japan Pro Wrestling as well as the demise of WWE and Regency Wrestling.
RING RIFFS: THAT Jackie Gayda Match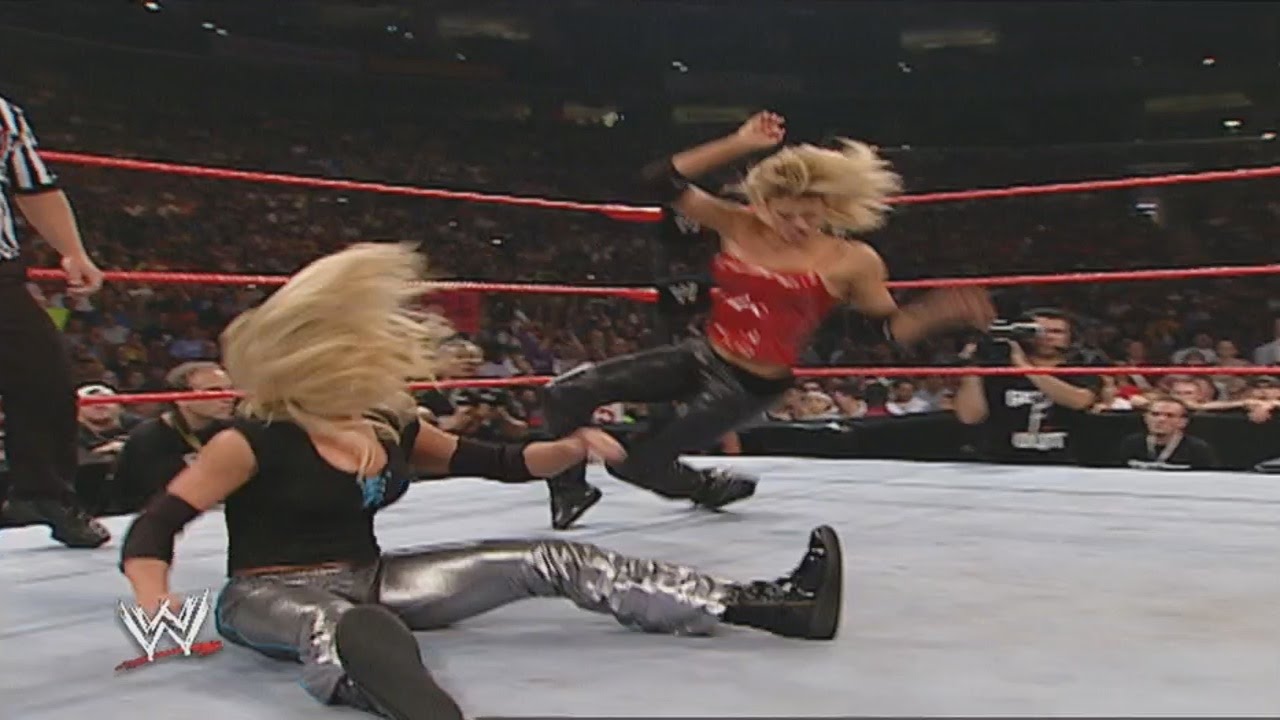 Welcome to Ring Riffs! Where we take the absolute worst of professional wrestling and wrap it up in a neat little episodic package for your entertainment…and my own sense of masochism.
Ring Riffs is my video love letter to everything absolutely horrid about professional wrestling. We are all aware that, like any form of entertainment, there is the best of wrestling and the worst of it. We nerd-rage over matches and moments that are beneath our expectations of what wrestling should be – but over time, those terrible moments become inside jokes and memes for us to point and laugh at, wondering exactly what life-altering drugs were ingested by those who believed their ideas would get over with the wrestling fanbase.
So here we are, and here I am, ready to exploit the bottom of the barrel when it comes to wrestling matches. There is an entire galaxy of terrible matches for your entertainment…and for my punishment for the evil things I have done in my life.
Episode #10 reviews one of my favorite matches of all time…prepare yourself for the awe-inspiring classic of, yes – THAT Jackie Gayda Match from Monday Night Raw in 2002. Oh, sweet, sweet joy!
Don't forget to "like" the episodes and Subscribe to the Ring Riffs Channel! It helps The Chairshot, and helps me continue to do what I do.
***WARNING***If you are easily offended by words, or if you are generally a good parent who doesn't want their children exposed to potty-mouthed anger, viewer discretion is advised.
Subscribe to the Ring Riffs YouTube Channel to keep new episodes coming!
Join the Ring Riffs Facebook Page.
Follow @RiffsRing on Twitter.
Love Wrestling. Love Life. Love Each Other.