Seth Rollins: The Man Who Should Be The Big Dog Of WWE Monday Night Raw
Did WWE pick the wrong guy to get behind? Has the Roman Reigns saga effectively pushed other more deserving wrestlers down the food chain? Would the company that has hitched its wagon to one former Shield member do the same thing with another? Should WWE swap out Roman Reigns and replace him with Seth Rollins?
After hearing Seth Rollins on Monday night, I am also willing to bet WWE may have rethought its decision to put so much time and effort into building Reigns up and knocking him back down. The former WWE Champion and current Intercontinental Champion is "the man" on Monday nights and has made the mid-card of Raw one of the best parts of the three-hour program.
Rollins has taken his place as the ringleader of a show needing a shot of adrenaline. After the Superstar Shakeup, one could argue the McMahons were looking for someone to take the lead since Reigns is still not the fan favorite Vinnie Mac had hoped for and Brock Lesnar's on again, off again scene life has become an issue with the fans and the Universal Championship he still owns.
Rollins is as close to a throwback superstar as this company has. Everyone has waited for the next Shawn Michaels or Randy Savage. Rollins is as close to a Showstopper WWE has right now. It was supposed to be Dolph Ziggler. It could have been Daniel Bryan right now if not for injuries. Bray Wyatt had a solid run as a potential Undertaker-like figure. Damien Sandow and Cody Rhodes were wasted talents.
It's Seth Rollins or bust right now in WWE.
When Rollins addressed the crowd in Montreal last Monday night, there was electricity. Fans have come to love the former heel who has turned babyface and finally eased into his role of the favorite son. It wasn't forced. Seth Rollins didn't lobby for it. It was anointed by the fans – the ones who wanted him over his former brethren. It a fit as comfortable as a glove. Once WWE gets over itself and stops pushing the unattainable Reigns as champion, the crossover to Rollins will be realized.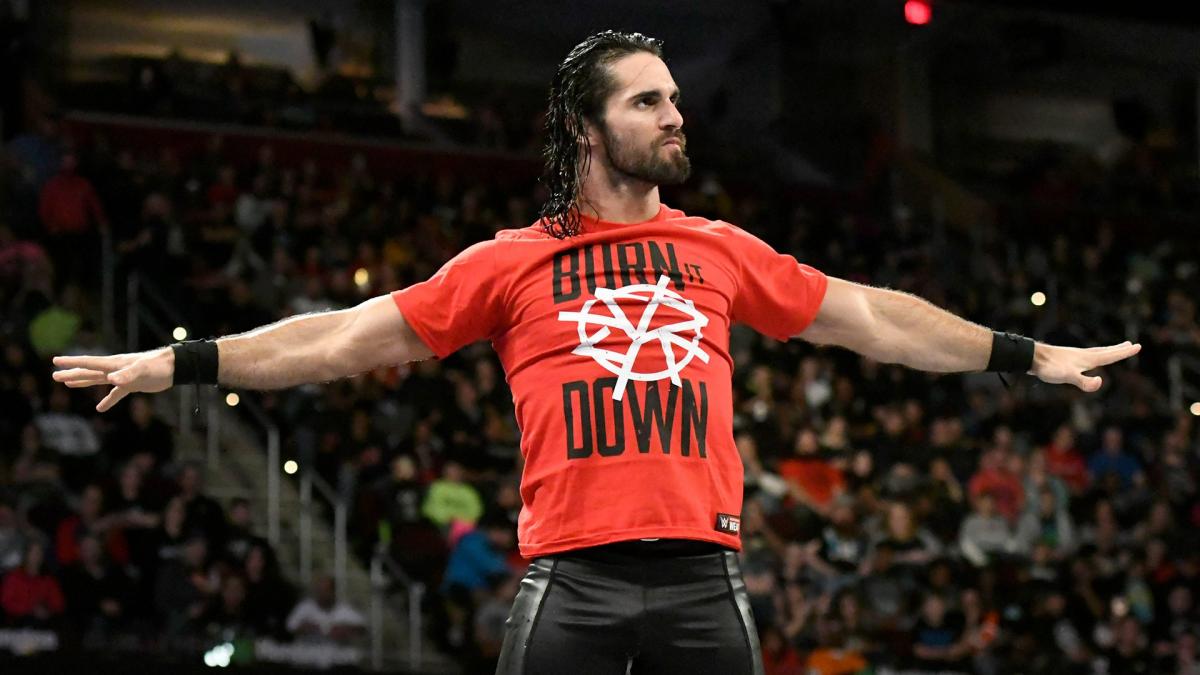 If anything, this could lead to a Reigns heel turn, which is what should have happened a year ago.
The main event picture on Monday Night Raw is a bit unsettled at the moment. Reigns is still the lead dog in a pack of performers whose roles are yet defined. Bobby Lashley and Braun Strowman are window dressing at the moment as Lesnar still holds the gold but is nowhere to be seen. Lashley has been rumored to face Lesnar at SummerSlam. Strowman is the beast in waiting – with WWE slow playing his run toward being a champion.
Rollins is the man on the outside looking in, telling the fans he doesn't want to be like Lesnar. He wants to be a fighting champion – someone who comes to work every day and gives those who come to see him exactly what they want.
It's a great sentiment. One that Rollins backs up every Monday night. But at some point, WWE must make a choice. Will the company put the belt on Reigns and elevate Rollins to the main event picture, the way wrestling used to be? The Intercontinental Champion used to be the top contender for the WWE Title. Now, it's on an island by itself. Rollins or whoever holds the title deserves a better fate.
Rollins deserves to be the champion of the red brand. He deserves the accolades and comparisons to Shawn Michaels and wrestling stars of the past. For now, he is the guy who will lead the Monday night roster into battle. He has become a people's champion of sorts, much like Daniel Bryan has been with the "YES!" movement.
Seth Rollins isn't worried about some movement or catchphrase. He wants to be the lead dog – something he is ascending to faster than WWE may have wanted. He's been there before. There is no reason to think he's slowing down or losing momentum.
WWE will eventually realize the grave mistake it has made and Rollins will stand where he should be, as the man the company pushes as its best option to lead the New Era.
King's WrestleMania Rewind: Stone Cold VS. Scott Hall (WrestleMania X8)
Chris King is back with another WrestleMania Rewind, looking at the NWO's Scott Hall battling Stone Cold Steve Austin at WWE WrestleMania X8 from Toronto!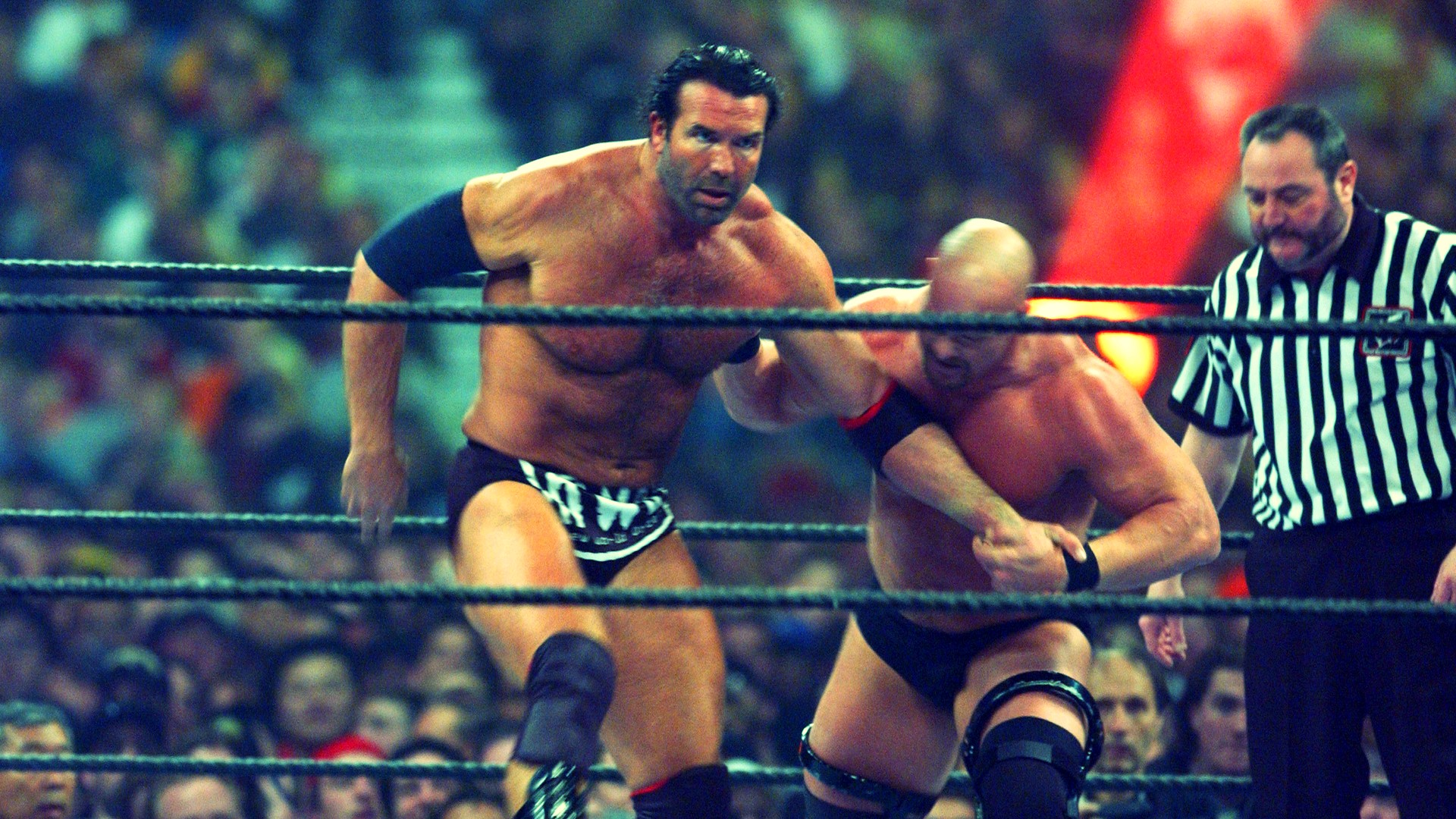 Chris King is back with another WrestleMania Rewind, looking at the NWO's Scott Hall battling Stone Cold Steve Austin at WWE WrestleMania X8 from Toronto!
Chris King is back this week with another edition of WrestleMania Rewind, where he is rewatching all the past Mania matches and feuds. This week you're in for a treat as we look back at 'Stone Cold' Steve Austin vs. Scott Hall at WrestleMania X8.
In late 2001, Vince McMahon bought out his competition WCW and acquired the rights to a plethora of talent including Booker T, Eddie Guerrero, Chris Benoit, and the iconic trio known as NWO. Hulk Hogan; Kevin Nash, and Scott Hall were hell raisers, and what better way to make a name for yourself than take out the two top superstars in the WWE The Rock, and Stone Cold?
The NWO cost Austin his chance at becoming the Undisputed Champion at No Way Out during his match with Chris Jericho. Adding insult to injury, the NWO spray-painted 'The Texas Rattlesnake' with their brand logo just like they did in WCW. As you can imagine, Austin was pissed and out for revenge against the group and primarily Scott Hall.
Hall would challenge Stone Cold to a match at WrestleMania 18. Both superstars beat the living hell out of each other leading up to this highly-anticipated match for who runs the WWE.
The glass broke and Stone Cold made his iconic entrance, and black and white NWO covered Halls' entrance alongside Kevin Nash. With the odds stacked against 'The Toughest S.O.B' could Austin or NWO prove their dominance? Sadly the NWO  broke up that very night when Hulk Hogan came to the aid of his adversary The Rock after their 'iconic' dream match. Stone Cold would ensure the victory with the Stunner. Hall would perform an Oscar-worthy sell over the finisher.
What a time to be a wrestling fan in the 2000s when nothing was impossible for WWE. Who would've thought WCW would go out of business and Hogan would make his long-awaited return to WWE?
King's WrestleMania Rewind: Seth Rollins vs. Kevin Owens (WWE WrestleMania 36)
Chris King takes a look at the most underrated WWE WrestleMania matches, and starts off with Seth Rollins battling Kevin Owens at WrestleMania 36!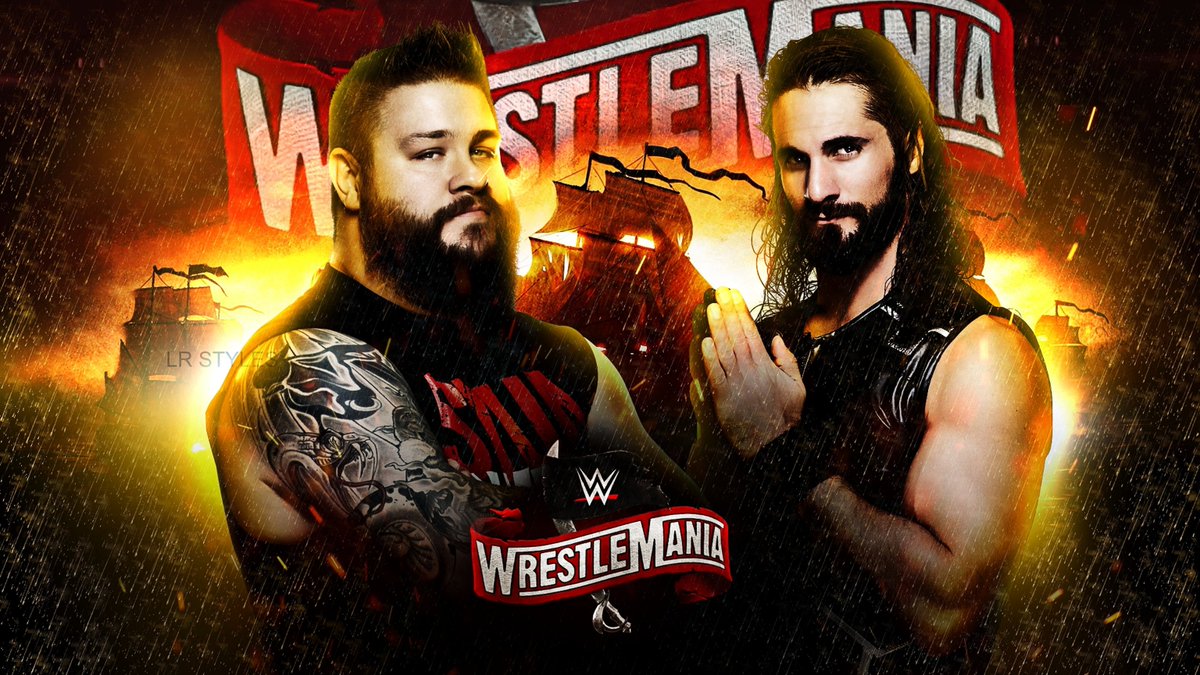 Chris King takes a look at the most underrated WWE WrestleMania matches, and starts off with Seth Rollins battling Kevin Owens in the WWE Performance Center at WrestleMania 36!
Chris King is starting a new series heading into WrestleMania season dubbed WrestleMania Rewind. Each week he'll be going back and sharing his insight over underrated matches at the Show of Shows. First up, is Kevin Owens vs. "The Monday Night Messiah" Seth Rollins at WrestleMania 36.
At the 2019 edition of Survivor Series, Rollins sacrificed himself during the men's traditional match allowing SmackDown to ultimately gain the victory. The following night the self-proclaimed Messiah, berated the whole roster but KO was not having any part of it. Owens quickly became a huge barrier in Rollins' cause for the greater good. The Authors of Pain attacked Owens with Rollins' character in question.
Owens finally had enough of his rival's mind games and torment and challenged Rollins to a match on the Grandest Stage Of Them All. Rollins mockingly accepted his challenge and the match was made official for night one of WrestleMania. Owens came out of the gate beating the holy hell out of the Monday Night Messiah trying to achieve his long-awaited moment at Mania but, Rollins tried to steal a disqualification victory by using the ring bell.
Owens hellbent on revenge provoked Rollins into turning their encounter into a no-disqualification contest where the fight could be taken all over the empty arena. The highlight of the match, was when KO used the WrestleMania sign to deliver a thunderous senton bomb through the announce table. Owens would secure the victory with a Stunner in an incredible match. Despite having no crowd during the pandemic era, both KO and Rollins put on an intense performance under the brightest lights.
In my personal opinion, this was a great feud that helped both superstars in their transformation as compelling characters for years to come.