Stage Dive Wrestling: Evolve 104
Monty Cliff covers Evolve 104 bringing you summary, coverage, and analysis on all the action from the big Evolve event. Great action from your favorite wrestlers: Keith Lee, Matt Riddle, Austin Theory, Tracy Williams, Shane Strickland, Myron Reed, Snoop Strikes, Chris Dickinson, Jaka, and MORE
Follow @ StageDWrestling on Twitter
Send emails to stagedivewrestling@gmail.com
Like, subscribe, comment, tweet, email, whole shebang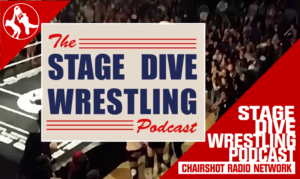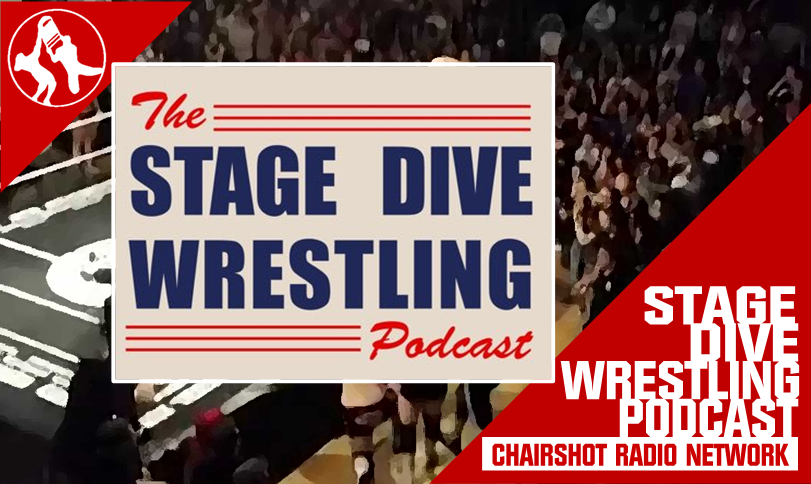 Skull smashing opinion, analysis, news and reviews for pro wrestling, sports and more go to… THECHAIRSHOT #UseYourHead#ChairshotRadioNetwork @ChairshotRadio @theCHAIRSHOTcom
Greg DeMarco Show: LOL CHARLOTTE WINS & We Go Off The Rails!
Be ready for this one to go OFF THE RAILS in a really good way. Enjoy!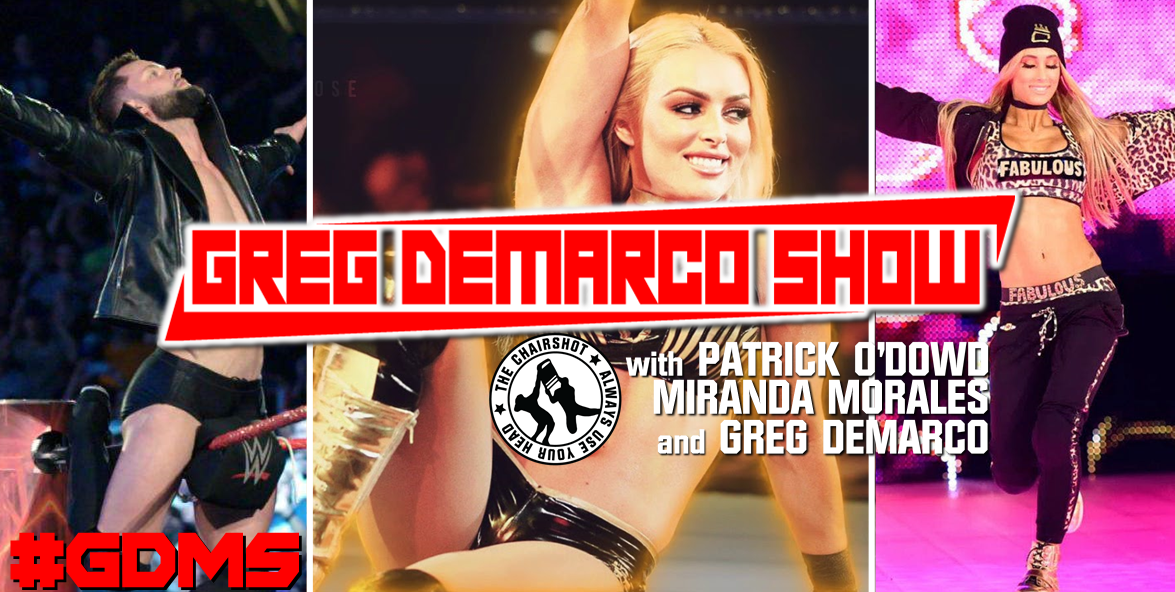 Patrick, Miranda, and Greg sit down and fight about the wrestling on the Greg DeMarco Show!
Things continue to shake up, and it's all because of…CHARLOTTE FLAIR? The Trios Champions of Pro Wrestling Podcasting are here to talk about it! But what exactly are they gonna talk about?
OMG FRICKIN' RICOCHET LOST TO ROBERT FRICKIN' ROODE!
Bray Wyatt's new direction, or SO, THAT'S DIFFERENT!
Reaction to WWE reacting to competition?
#Miranda's #DirtyLaundry Of The Week!
Patrick O'Dowd's Bullshit Internet Report O' The Week
Be ready for this one to go OFF THE RAILS in a really good way. Enjoy!
The Greg DeMarco Show is presented live on Tuesday nights via http://www.patreon.com/thechairshot, and airs each Wednesday on TheChairshot.com as part of The Chairshot Radio Network!
The champs on The Twitter!
@ChairshotGreg
@WrestlngRealist
#Miranda
@theCHAIRSHOTcom
ALWAYS USE YOUR HEAD
Raw Reaction: Shaking Off The Superstar Shakeup (4/22/19)
Harry, Tony, and Andrew talk RAW!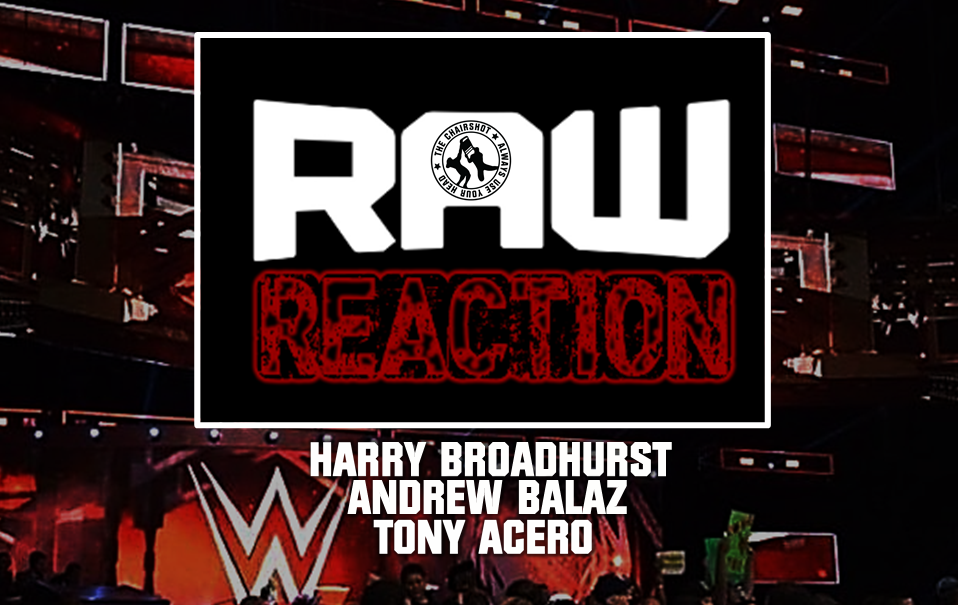 Harry, Tony, and Andrew talk about WWE Raw and more as the SuperStar Shake-Up continues to shake things up, and Seth Rollins gets a #1 contender!
Join Harry Broadhurst, Tony Acero and Andrew Balaz as they present the WWE Raw Reaction tonight at 11:30 PM (Eastern) here on the Chairshot Radio Network. The Superstar Shakeup is behind us and now the road to Money in the Bank begins. The guys will break down everything that happens going towards the PPV as well as discuss our preliminary favorites to win the contracts this year. In addition, several other superstars have been moved since Tuesday night's episode of SmackDown. We will discuss who they are and what it means going forward for both shows. All that and much more tonight on the Raw Reaction, a presentation of the Chairshot Radio Network (online at thechairshot.com).