Three Stars Of the Night: WWE Raw 5/14/18
Here is a look at the three stars for this week's edition of WWE Monday Night Raw, May 14, 2018!
A look at the three stars for this week's edition of WWE Monday Night Raw.
In hockey, a game's "three stars" represent the top three performers of the night. For more clarification, I defer to this Pittsburgh Gazette explanation:
"The tradition dates to the 1936-37 season, when Imperial Oil became the principal sponsor of Hockey Night in Canada radio broadcasts and was seeking a way to promote one of its products, Three Star gasoline. The idea of doing so by selecting the top three performers in a particular game purportedly came from a Canadian advertising agency.
Many clubs do recognize the player with the most three-star selections with an award or trophy, usually in conjunction with a corporate sponsorship, at the end of the season (or sometimes, each month). All six Canadian franchises, for example, have an affiliation with a well-known brewery.
The NHL keeps track of its own three-stars-of-the-night selections, but that is done on a league-wide basis. The league employs a system that awards 30 points to a first star, 20 to a second star and 10 to a third – a running total can be found on the league's website – but it does not present an award based on them."
In hockey tradition, the first star represents the best of the three, but all three are considered to be receiving a high honor.
---
Without further ado, here are the three stars of WWE Monday Night Raw, May 14, 2018!
Honorable Mention:
Bobby Roode
The Glorious One rebounded from a slow start to his RAW campaign with a big win over Baron Corbin and No Way Jose. Okay, maybe that isn't a really big win, but Bobby has qualified for Money In The Bank! Can Bobby use this win to gain some momentum? I have my doubts, but this was a win he needed to get some semblance of "back on track."
The Third Star:
Sami Zayn
Sami Zayn is a brilliant heel. He's playing a heel character that would make the likes of "The Genius" Lanny Poffo and Damien Sandow proud. Do I believe he is going to legitimately deliver on his promise to discredit Bobby Lashley by using his three sisters (Jessica… Francis… Kathy) against him? Of course I don't! But that's the best part.
Actually, it's the second best part. The best part? Sami Zayn getting to stand on his own, with a feud of his own, being trusted to carry this story as the heel.
The Second Star:
The "B" Team (Bo Dallas & Curtis Axel)
Dallas & Axel were crazy entertaining as The Miztourage, and it was easy to be concerned with their status after The Miz left Raw as part of the Superstar Shakeup. After trying to align themselves with others, they decided to do it themselves (because no one was gonna do it for 'em!) and are now minted The B Team.
And now they are "undefeated." The best part of the act is the act itself. Their adulation for their own win afterwards was spot-on
Others given consideration:
Drew McIntyre & Dolph Ziggler, Roman Reigns, Jinder Mahal, Kurt Angle, and Corey Graves
And now…a distinction usually reserved for the top performer of the night…the first star!
The First Star:
Kevin Owens
It's apropos that my first ever "first star" is a Canadian, in Kevin Owens. Owens delivered big time this week, delivering a great performance against Seth Rollins. It seemed short, but that was with good reason, as Owens would find himself inserted into the Money In The Bank qualifying match at the end of the night, where Sami Zayn assisted him in his win, earning a spot in the men's ladder match at the fifth major.
---
Who are your three stars of the night? Comment on social media @ChairshotGreg, @theCHAIRSHOTcom, and use the hashtag #UseYourHead!
---
Always Use Your Head and visit the official Pro Wrestling Tees store for The Chairshot All t-shirt proceeds help support the advancement of your favorite hard-hitting wrestling website, The Chairshot!

---
Are We Ready For An All-Female WWE Event?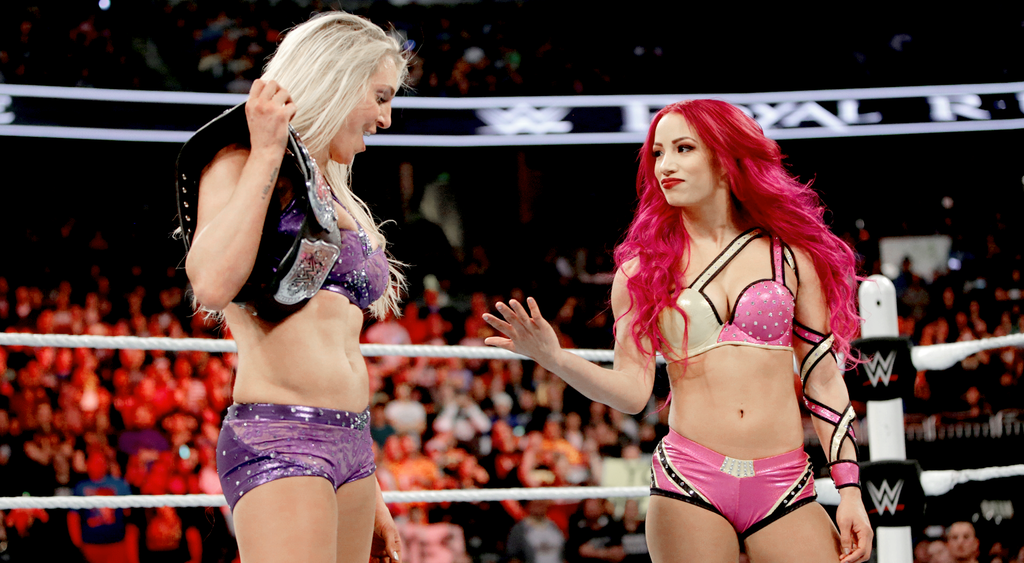 Twitter once again began to stir the pot in the wrestling community this week, with its daily dose of rumours & news on the future of the wrestling business and what we may or may not see in the coming months. Could one of them be an all-female WWE event?
This week we got the announcement of ROH and New Japan taking over the 'World's Most Famous Arena' Madison Square Garden over Wrestlemania weekend next April, Brock Lesnar was just recently confirmed with 100% guarantee to appear at Summerslam in a matter of weeks & the rumours of Rey Mysterio's WWE return have continued to swirl. None of these however caught my attention as much as one particular rumour, that of an all-female WWE event being in the pipeline, potentially occurring before the years end.
Such a rumour did honestly take me by surprise, since this was something fans had fantasy booked for years online & debated over, it was odd to see it come up at a time when so much news was flowing and I did feel the ROH & NJPW deal with Madison Square Garden sadly pushed this into the background.
An all-female WWE event is a marquee moment on its own right without even existing and speaks volumes to the trust the company has in their female talent, as well as the shift in their product compared to almost a decade ago when women were nothing more than a side act to the men headlining the shows.
During that time woman were subjected to simple vanity on most wrestling programming, doing nothing more than posing as sex symbols for audiences to drool over, today? They're stars in their own right, with actual credibility and more than enough potential to steal every show they're booked on and produce some of the years best matches as we've seen since 2015.
Potential based on what I've seen however didn't answer the question I first had; Are we ready for an all-female WWE event?
It isn't a question I could answer with a simple 'yes' or 'no' without some context behind each choice as something like this requires extensive thought and knowledge on the WWE product as a whole and where the women's division stands as of this righting. For this, I split my thoughts into two portions.
---
Always Use Your Head and visit the official Pro Wrestling Tees store for The Chairshot All t-shirt proceeds help support the advancement of your favorite hard-hitting wrestling website, The Chairshot!

---
The Downward Spiral of WWE Raw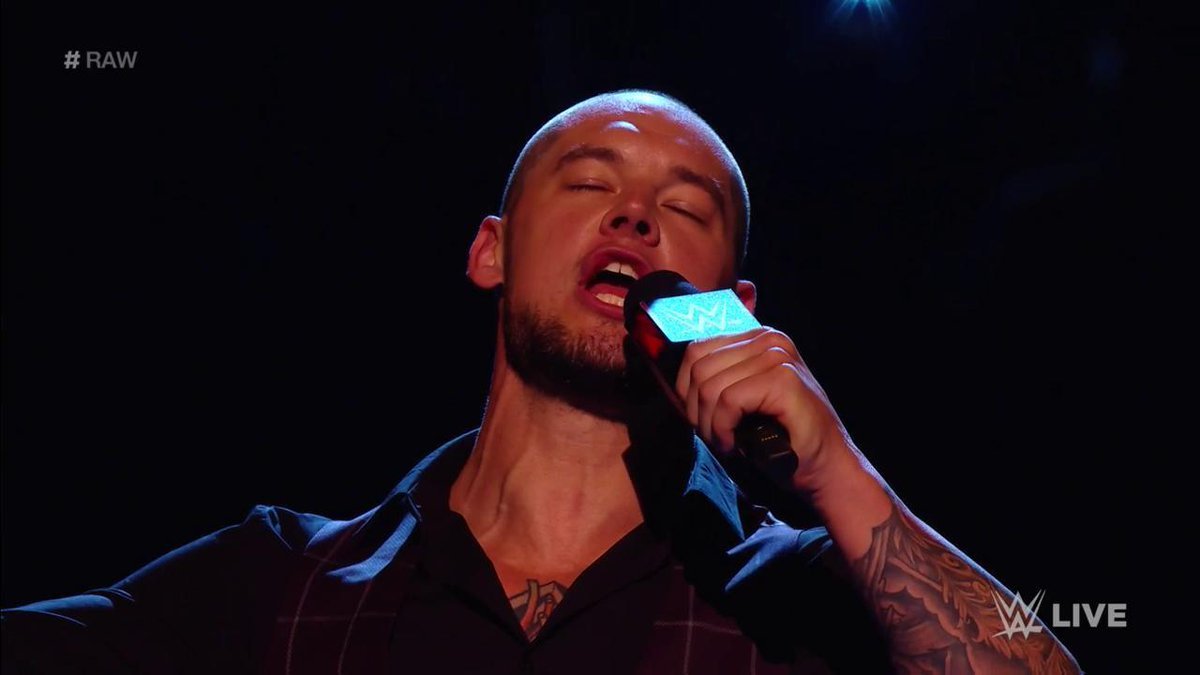 It's been 21 years since the glory days of the Attitude Era, with WWE Raw at its peak.  Times have changed and over time, fans are definitely changing along with that.  There is more accessible content than ever before with as little as a swipe to tune into something other than the kingdom Vince McMahon built.  The writing is on the wall, and recent events have made it even more clearly to the naked eye.
Considering that the pro wrestling world is coming off a great NJPW event last weekend, it's safe to say that WWE might need to change its game plan.  Followed with a record low rating for this past Raw, the bells and whistles should be sounding off all around.  While in the past the legendary show goes against the likes of Monday Night Football and Presidential events, this time the company should be concerned.  There was no football on and there was no State of the Union or debate that much of the world tuned into.
To be honest, this downward spiral has been a long time coming.  Whether it's storylines with loopholes or unnecessary segments, it's only so long before fans tune out of what's being presented to them.  Glimmers of hope include Alexa Bliss and Seth Rollins, but please believe that the spiral has nothing to do with the talent the company has.  The company has a healthy talent pool – probably the best roster of talent they have ever had.  WWE's managing of the Superstars hasn't been their best effort in my opinion, especially when others deserve more focus.
Here are some examples of the theory.  Roman Reigns is a great talent, but his placement on the card doesn't do him any favors of the never-ending war with the fan base.  Sasha Banks and Bayley deserve more screen time to reignite their feud versus social media shade and finding therapists to seek out help.  Bobby Lashley is in desperate need of a manager to sell him to the WWE Universe.  The list goes on in terms of what can improve.   There are three hours for Raw, and I know that it has to be a task to prepare three hours' worth of content.  You want viewers to tune in and stay tuned in but obviously, it's not working.
The biggest flaw seems to be the time management.  The best segments are straight to the point – less talk and more action.  Switching it up is a good thing when done accordingly.  For example, the quickest way to tune out is a 20-minute promo that seems to go on forever.  That concept has been driven in deep into the ground.  The frustration from fans builds from there, whether it's a character build or storyline.  Fans support these Superstars because they are talented and they believe that the Superstars deserve the best.    It's a matter of seeing them grow from storylines and look even better coming out of it.  Sometimes the inconsistent booking just does more harm than good.
With the rumors of Paul Heyman stepping into the Raw creative team role, this is a step in the right direction if true.  It will be a slow start, but in the past, Heyman has done a tremendous job in the early days of the brand extension on the Smackdown creative team.  Tasks such as what's being done on Raw take time to come around.  Simple changes can lead to big results, and Raw is certainly in desperate need to make a complete turnaround.
---
Always Use Your Head and visit the official Pro Wrestling Tees store for The Chairshot All t-shirt proceeds help support the advancement of your favorite hard-hitting wrestling website, The Chairshot!

---
Braun Strowman vs. Kevin Owens: What's Next After Extreme Rules?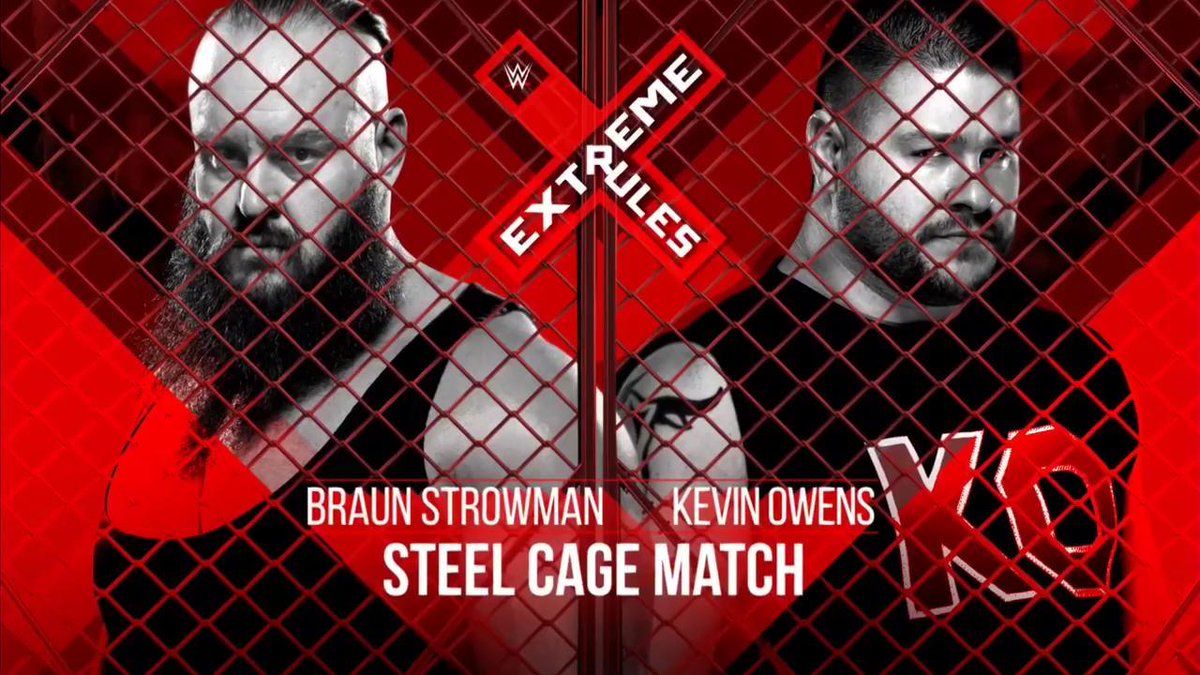 Braun Strowman and Kevin Owens will face off at WWE Extreme Rules on Sunday, July 15. KO has done everything in his power to evade Strowman but to no avail. The Monster Among Men has Owens right where he wants him because this match is inside a steel cage.
The only question is why? Where is this going? Even in this modern era of WWE, many fans continue to look for logical character growth and natural storyline progression though they know they won't always get it. Is that what's happening here?
It's not that the company is incapable of giving fans what they want in this area. But a combination of 50/50 booking and quick angles with no direction are the norm in WWE. There was a time when rivalries could last for a year or more and sometimes that does actually happen in Vince McMahon's company.
But more often than not, it seems as though WWE is content with getting a few matches out of two guys before moving on to the next thing. Sometimes there's just no chemistry. When that's the case, WWE can either give talents the time to work it out or the decision must be made to move on. Fans understand this and have seen the exact same scenario play out for years in WWE.
So what is the endgame for Strowman versus Owens? Some fans believe this is merely just a pit stop for Braun, who will eventually move on to bigger and better things. He is Mister Money in the Bank after all, which means he's carrying around a title opportunity guarantee. It could be exactly what he needs to finally break through and become a main event player.
But isn't he already there? Does Braun Strowman really need another title shot at Universal champion Brock Lesnar? More importantly, does Strowman even need Lesnar's Universal Championship? That belt has never lived up to its expectations and it may never be able to, thanks to WWE. Why would Braun want a title belt that's not worth the money it took to engrave the plates?
Braun Strowman surely understands what being a champion in WWE means. He must also be fully aware of how unimportant Brock's title really is. But Strowman also knows that perception is reality and when it comes to many fans, championship belts are absolutely vital to a guy's career.
Braun is a team player and that's evident in the way he carries himself. He obviously wants what is best for the show but he must also certainly want what's best for him. If he can continue to function at a high level in WWE and not be a top titleholder, then why not keep moving along on his current path? Why add the pressure of wearing the second most important title in WWE? Does he really need that?
Of course there is such a thing as pride in pro wrestling. If Braun Strowman does not want to be the best, then he is wasting his time. The same is true of every male and female Superstar in the company. Earning a living and making the audience happy is great. It's surely an amazing life and there's really nothing else like it in the world.
However earning that living while being considered among the elite of the industry is another matter altogether. It's not just how the fans see a guy. It's how WWE sees a guy. If being called the world champion means being at the top and reaping the benefits of a career's worth of hard work, then the championship definitely matters.
Then there's the fact that while the Universal Championship may be irrelevant because of Brock's absence, there's still plenty of time to save it. Who better to wear the gold and reign on Monday Night Raw than the biggest guy in the locker room? Braun can get red hot at a moment's notice and he is arguably the most popular guy on WWE's flagship program. Who else could bring the Universal title to prominence like he can?
That is the small space in which Kevin Owens lives right now. KO has everything it takes to get back on top in WWE. He is still one of the most entertaining Superstars in the company even though he's still one of the most devious heels in the locker room.
The fans love him though they should hate him. Owens is at a point right now where he also doesn't really need the Universal Championship to get over. He seems to be doing just fine without it. But unlike Braun, Kevin is swimming in a sea full of guys that can do the same things he can.
Seth Rollins, Finn Balor, Dolph Ziggler, Matt Hardy and Bray Wyatt are all in the same boat as Owens. All of them are main event talents that can rise to the occasion any time their numbers are called. They can team with each other, work each other and work hour long matches any night of the week. But it takes a lot to consider any WWE Superstar truly special.
Being good in the ring and on the mic isn't always good enough. Fans have a usual rotation of guys they look to when it comes to championship consideration and that goes for any title in the company. Like many of his peers, Kevin Owens can have a Hall of Fame career without ever being a top guy with a top championship. But fans will never quite look at it that way.
Owens is not seven foot tall with freakish strength and a massive personality that enters the room before he does. Kevin Owens is not Braun Strowman, which means merely being on the card may never be good enough. Owens needs and has earned, another championship run. Whether or not he gets it any time soon is anyone's guess.
But it could very well be that Strowman versus Owens is not leading to a title run for either guy. Maybe this feud is simply about having fun and entertaining the fans. That explanation may not be good enough for those fans. But then again, maybe it doesn't have to be.
---
Always Use Your Head and visit the official Pro Wrestling Tees store for The Chairshot All t-shirt proceeds help support the advancement of your favorite hard-hitting wrestling website, The Chairshot!

---