Top 5: Matches of the Week Ending 5/13/2018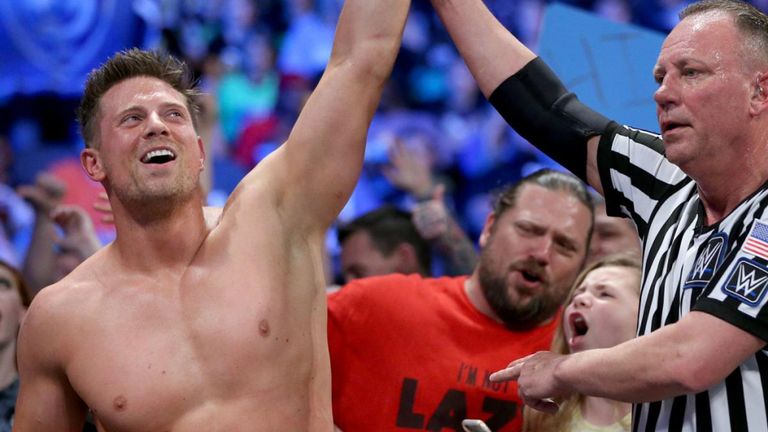 Well another month in the books, so that means we are one step closer to filling out the Match of the Year pool. The vote for April went mostly how I expected, so, NXT Takeover NXT Championship Match: Andrade Almas (c) vs Aleister Black, won the match vote. So here's what the Match of the Year Pool looks like so far:
January – Johnny Gargano vs Andrade Almas
February – Kazuchika Okada vs SANADA
March – Golden Lovers vs Young Bucks
April – Andrade Almas vs Aleister Black
Now since we had a weekly vote also, let's find out which match won that. WWE Backlash Intercontinental Championship: Seth Rollins (c) vs The Miz, managed to shine through the week as brightly as it did on Backlash. Now let's get to the offerings this week.
5. WWE SmackDown MITB Qualifier: Jeff Hardy vs The Miz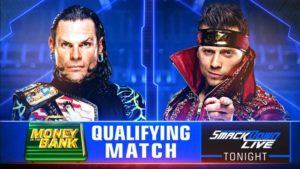 This match was surprising for all of the right reasons. Miz has been doing a lot of good work lately, but with nothing to really show for the effort.
Both men got in most of their signature moves. Jeff Hardy dominated a good portion of the match, and it was all done fairly well. The ending was surprising also in the respect that Hardy hits his Swanton Bomb, but Miz manages to roll the pin into a crucifix pin of his own, for the surprising victory.
So The Miz finally gets a win, after showing that he can do good ring work the last few months. Should be interesting to see how he fairs in the Money in the Bank.
Rating: *** 1/4
4. ROH War of the Wolds: Jushin Liger vs Cody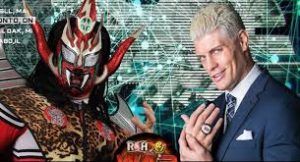 This entire tour has had some level of drama, Dalton Castle not being able to perform because of injury, Jay Lethal getting injured later in the night of this show, but Bullet Club is fine.
Liger always impresses on the different types of matches he can pull off. We saw this match become more of a 90s style match with a few fun spots, some outside interference and great character work. Which honestly, these have all become hallmarks of the American Nightmare gimmick, so it's hard to find a bad match.
Also kind of amusing to point out, that the last few matches I've seen where he tries to introduce weapons after a ref bump…those always go wrong for Cody. Cody was able to pull off the win after Burnard distracted Liger which set up a nice Crossroads. Nothing flashy, nothing overly special, but Cody has put in a lot of good work lately.
Rating: *** 1/4
3. Dragon Gate King of Gate Tournament: Shingo Takagi vs Masato Yoshino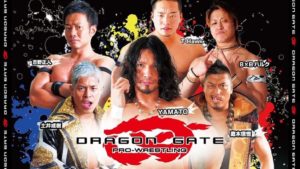 This was a very hard hitting match, that saw the ANTIAS stable facing the MaxiMum stable in first matches for their respective blocks.
While I'm admittedly not well versed in the history between these two, since there aren't as many competitors in each block for King of Gate, every match matters. With only 5 men, in 4 different blocks, that means each match is 25% of your tournament hopes if you want to move forward.
After coming off a slightly disappointing, but still impressive run in the AJPW Champion Carnival, Shingo has a little bit to prove. This match went back and forth the entire times, trading strikes, chops and big moves. Also we saw ANTIAS work a little bit like LIJ from New Japan where they helped out Shingo on the outside by piling up chairs or causing distractions, but not being outright in the way.
Shingo had to throw literally everything at Masato, where after 2 Last Falconry attempts, Yoshino still kicked out. So Takagi laid him out with one more Pumping Bomber lariat, and finally picked up the pinfall victory.
Rating: **** 1/4
Honorable Mention:
MLW Fusion: ACH vs Tom Lawlor
Rating: *** 1/4
Dragon Gate King of Gate Tournament: Naruki Doi vs Eita
Rating: *** 1/4
ROH War of the Worlds: Jay Lethal, Kenny King & Colt Cabana vs SANADA, EVIL & Hiromu Takahashi
Rating: *** 1/4
WWE RAW Intercontinental Title: Seth Rollins (c) vs Mojo Rawley
Rating: ***
MLW Fusion Bogus Adventure Match: Jimmy Havoc vs Joey Janela
Rating: ***
2. 205 Live: Buddy Murphy vs Mustafa Ali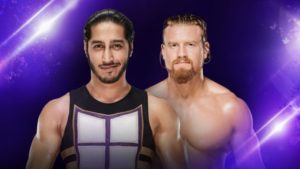 Murphy wanted this match to avenge his only loss in 205 Live so far, and Ali is trying to keep himself in the conversation for another championship opportunity.
This match was extremely well wrestled. A lot of jaw jacking and call backs to last week when Murphy won his match by knock out and also their last match when Ali tried to do a 450 onto Murphy's left arm again.
Murphy dialed up the violence, and Ali tried to hang in there, but once Ali missed the 450 to the arm, Murphy just had his way with the match. Driving Ali's head into the post, followed up by his Murphy's Law finish. So with that loss avenged, you have to figure that as long as he makes weight, he should have a title shot in the future.
Rating: **** 1/4
1. Dragon Gate King of Gate Tournament: YAMATO vs Kzy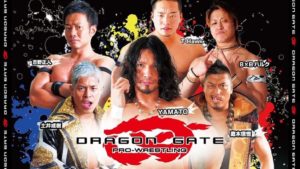 These two have a decent bit of history. Kzy recently left YAMATO's stable Tribe Vanguard to create his own group, Natural Vibes. So there's not necessarily bad blood, but Kzy had something to prove.
The pace was pretty high this entire time, and we saw a lot of back and forth. Nearly a 20 minute match, it had everything you could expect. Locomotion cradle attempts from both men, trading a few submission attempts and Kzy going for broke with a few top rope maneuvers.
There were plenty of times it looked like either could win, but YAMATO showed he's still got something left and won with Ragnarok. After the match YAMATO brought up that he felt something special from Kzy and referred to him possibly by his real name of Kazuki Sawada, and put over the old guard of Dragon Gate. The veterans of Dragon Gate got referenced since they have recently gone through a change in executives and are losing some of the Over Generation wrestlers to the Shanghai division of Dragon Gate.
Rating: **** 3/4
Now even though the King of Gate tournament started off electric, my vote for this week will actually go to, Buddy Murphy vs Mustafa Ali. The match told a good story, had nice callbacks, as well as showing more aggression from Murphy. So since his character is evolving, basically to use his size advantage, it was the match with the most actual progress for the participants.
Remember to let your opinion be heard and you could influence how our Match of the Year pool.