Top 5: Wrestlers In The Military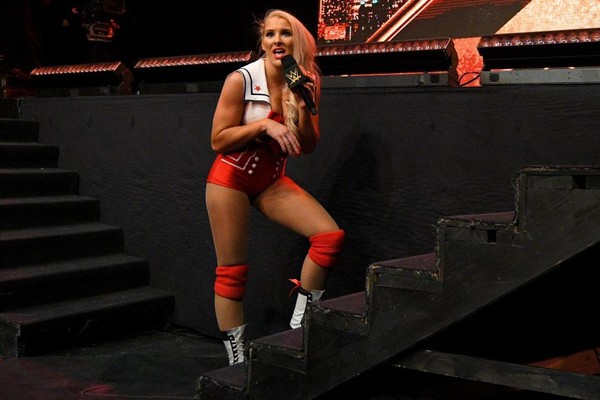 Memorial Day is one of the most important days of every year. It's when we pay tribute to those soldiers that paid the ultimate price while serving our country. Whether we agree with the way the military is used or not, we respect every man & woman that puts on the uniform. They do it so we don't have to.
Pro wrestling's history is littered with veterans that made the transition to wrestling after serving in the military. I'd think it would only be natural for folks that have spent years fighting for real to continue fighting in a manner that's less serious. Today we take a look at the top 5 wrestlers that served in the military.
5. Lacey Evans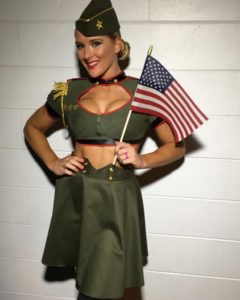 NXT has recently been graced with the presence of some military alumni. Steven Cutler served in the Marine Corps, as did Montez Ford. Lacey Evans, the Lady of NXT, also served in the Marine Corps. If you know me & my preferences when it comes to wrestlers, you know which one of those three I'm putting on this list.
Evans served for five years & was a member of the Marine Corps Special Reaction Team. She also got a degree & started her own business while on duty. Hard workers like Lacey make lazy people like me look bad. She's finding her groove as a heel & is involved in an interesting feud with Kairi Sane at the moment.
4. Sgt. Craig "Pitbull" Pittman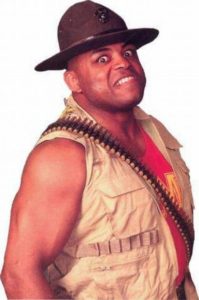 Pittman entered the Marine Corps after college & continued his amateur wrestling career while attaining the rank of sergeant. I think he could have achieved much more than he did in WCW, as he had the credibility & presence to be a big player. "The beatings will continue until morale improves" was a great motto. He was the first wrestler to regularly use the cross armbreaker as a finisher, which I still find myself calling the Code Red armbar.
3. Jesse Ventura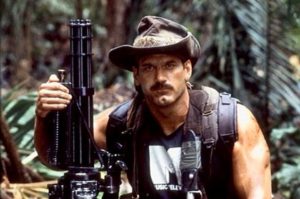 Ventura served in the Navy during the Vietnam War as part of the Underwater Demolition Team. While he didn't see combat, he destroyed obstacles for amphibious landings in the Philippines. His claims that blood clots in his legs that led to his retirement were due to Agent Orange are likely unfounded, but we all love a good story.
2. Road Dogg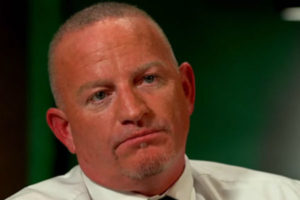 SmackDown's current head writer & former Tag Team Champion of the World followed his his father's footsteps. "Bullet" Bob was a famous wrestler & served in the Marine Corps, & his youngest son Brian did the same thing. Before diving completely into pro wrestling, Brian fought in Operation Desert Storm as a platoon sergeant.
Towards the end of his stint in the Marines, Brian started appearing in Smoky Mountain Wrestling as The Dark Secret. The masked persona was to keep his superiors from knowing what he was doing on the weekends. They might not have liked an active Marine in the wrestling business.
Honorable Mention: Perry Saturn
Saturn served for four years as an Army Ranger before getting into wrestling. His time there pretty much meant that nothing the business could throw at him would bother him that much.
Honorable Mention: Verne Gagne
Verne served in the Marine Corps for two years between stints at the University of Minnesota. He was around for the end of World War II & was part of the Underwater Demolition Team.
Dishonorable Mention: Randy Orton
Military service isn't for everybody. I admit it wasn't for me, and Orton figured out early in his tenure with the Marine Corps that it wasn't for him. He went AWOL twice & disobeyed an order from a commanding officer, leading to a bad conduct discharge. Orton was actually tapped to star in The Marine 2 until fans noted Orton's less than stellar military stint. I'm still not sure how that one slipped through the cracks.
1. Sgt. Slaughter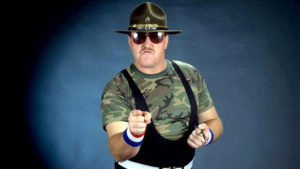 When you think wrestlers with military ties, you think Sgt. Slaughter. It was a gimmick that was true to life. Robert Remus really was a Marine Corps drill instructor that drove his cadets nuts, earning the nickname "Sgt. Slaughter". After some years early in the business as Super Destroyer Mark 2, Slaughter looked to his real life story to find a character that worked for him.
Early on, he was an angry sergeant that rubbed fans the wrong way with his bossing people around. Eventually he became an American hero, defending our country against the evil Iranians & Russians. Once the Gulf War came along, he became an Iraqi sympathizer, but learned the error of his ways & got his country back. He's been a beloved patriotic figure ever since.
NXT Minus 6: I Agree With Ciampa
From Ciampa & Thatcher to Kushida, from Joe to… Imperium? This week's NXT Minus 6 has it all. So read it. And enjoy!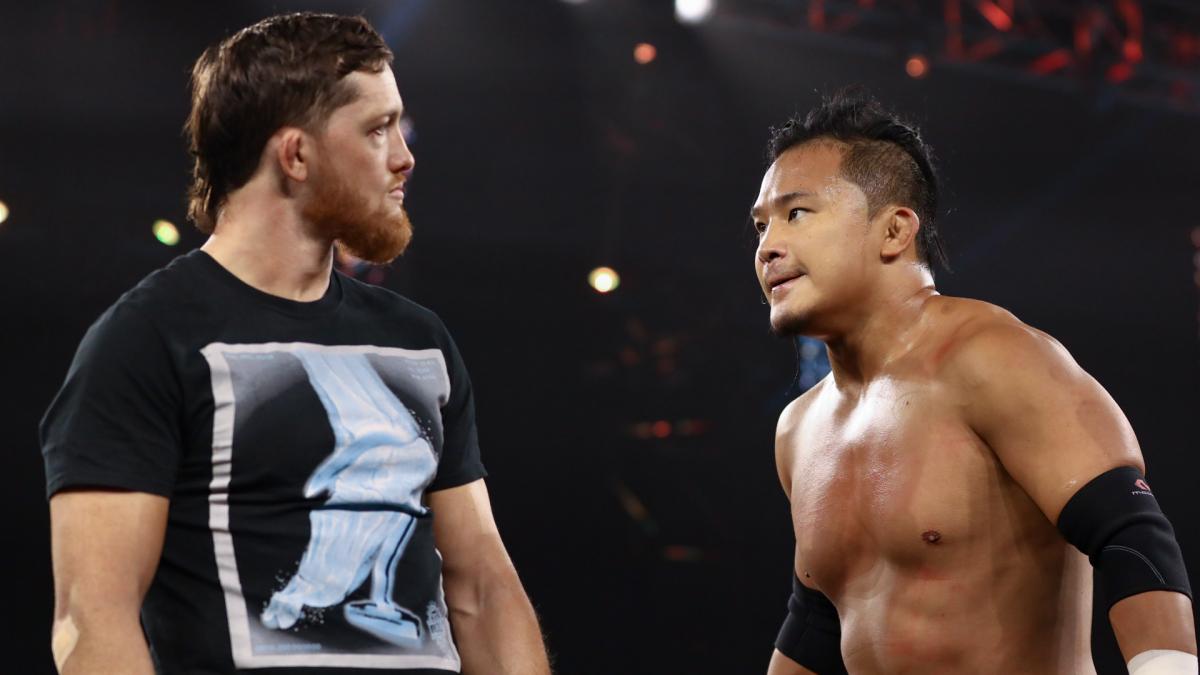 From Ciampa & Thatcher to Kushida, from Joe to… Imperium? This week's NXT Minus 6 has it all. So read it. And enjoy!
Leave it to Old Man Ciampa to say what we're all thinking.

6. I'm really hoping Samoa Joe is eventually cleared for an in-ring return. If he isn't, then teasing matches with everybody from Pete Dunne to Johnny Gargano is cruel and unusual punishment. Don't get me wrong. His start as William Regal's enforcer was great, but that's not why he came back. It's not Joe Will Threaten You And Make You Leave The Room. Joe…Will…Kill…You.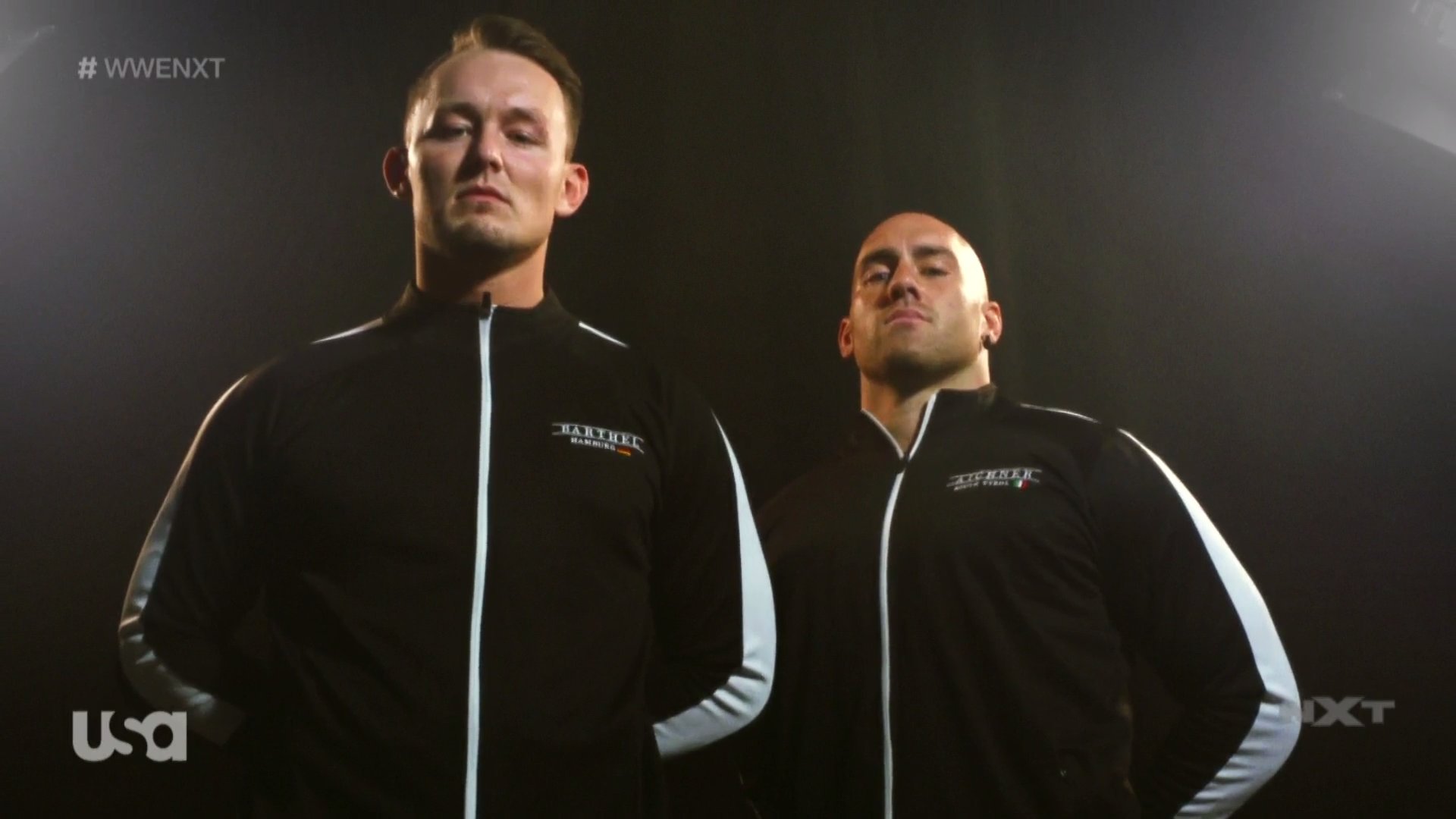 5. Is anybody else upset that Imperium is stuck in tag team no man's land? They are such a non-factor right now it feels like they are on the edge of a breakup. That would make me sad. I'm a big fan of Fabian Aichner and Marcel Barthel. I think they would do fine as individuals, but as a team they still have a lot to accomplish. 
4. Dear MSK, I've booked your July. You say tag team wrestling is the best division in NXT and the best tag team division anywhere, and you are going to prove it. Each week in July, you put the belts on the line against a different team. But wait…There's more. After you defeat everybody, those four teams get to compete in a fatal 4-way, winner gets a rematch at Takeover.   
3. After Tommaso Ciampa and Timothy Thatcher put the boots (more on that in a minute) to Grizzled Young Veterans, Ciampa looked at the camera and growled "This was my Takeover." I agree. That match was my Takeover, too. It was better than anything In Your House. Just a crazy, brutal match that I'm giving 4.7 stars. But it doesn't stop here. There's only one way to end this feud…the first ever tag team match in the Fight Pit.
2. Now about those boots. One of my biggest wrestling peeves is when a tag team doesn't have a proper name. It's clear that Thatcher & Ciampa are not a passing fad. They deserve a name. None of this half assed Thatcher-Ciampa Connection. I've always wanted to name a team The Boots, as in "We are going to put the boots to you boys." Honorable mention goes to Pit Boss. If you have something better, drop it in the comment section. 
1. This week's That's Why I Love Wrestling goes to…KUSHIDA! Specifically, KUSHIDA's floatover. I'm a big fan of any wrestler who can elevate a basic move into something special. KUSHIDA's floatover is a helicopter propeller. He looks like he could spin on his opponent's back until the end of the show. Mastery of the little things turns good to great. That is exactly why KUSHIDA is one of the greats. 
WWE Hell In A Cell: The End Of Main Event Bob?
Could WWE Hell In The Cell signify the end of Bobby Lashley's main event run? Read on to see if the odds are in Bob's favor.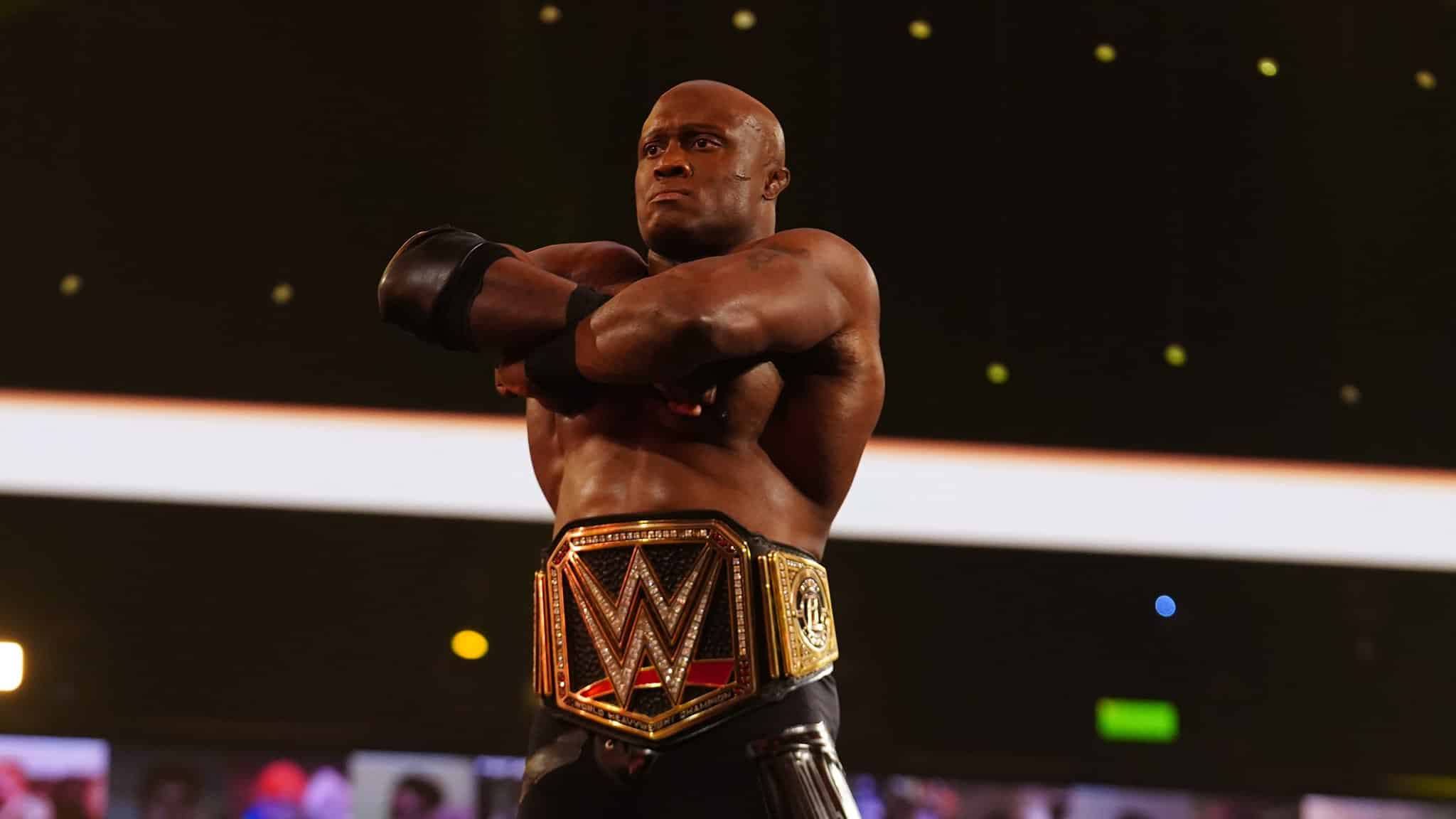 Could WWE Hell In The Cell signify the end of Bobby Lashley's main event run?
WWE Hell In A Cell takes place this Sunday on NBC Universal's Peacock, the former WWE Network (in the US), and on pay-per-view and other outlets all over the globe.
One of the highlighted matches features Bobby Lashley defending his WWE Championship against Drew McIntyre inside the demonic Hell In A Cell structure, keeping Drew within the WWE Championship picture for eighteen straight months now, a fact that isn't lost on most fans or even Drew himself.
But the looming question in my mind doesn't deal with Drew, but the reigning titleholder himself, Bobby Lashley.
Bobby Lashley's ascension to the top of the WWE comes at what is obviously the tail end of a 20-year wrestling career that has seen this phenomenal athlete compete for WWE itself, Impact Wrestling, AAA, even MMA sprints including Bellator, and ultimately WWE once again. His most recent run included feuds with Sami Zayn, Rusev and Lana, and a stint being managed by the now retired Lio Rush that are most remembered for all the wrong reasons. Before WrestleMania 37, where Lashley basically beat Drew McIntyre clean, he was essentially quashed by Finn Balor's Demon at WrestleMania 35 and lost to the since released Aleister Black at WrestleMania 36 (held in the WWE Performance Center, not the home of the Capitol Wrestling Center).
But at the start of the global pandemic, MVP entered the picture and created The Hurt Business, a vehicle that—at the time—helped the careers of Lashley, Shelton Benjamin, and Cedric Alexander. The Hurt Business was on top of the proverbial world, holding mid-card championships and being involved in high profile storylines. But it wasn't until the end of the Elimination Chamber build where The Miz "made a deal with the devil" to set Drew McIntyre up for his Money In The Bank cash-in. Months and years of hard work finally paid off—Bobby Lashley was WWE Champion.
After taking the Fastlane pay-per-view off, Lashley was headed to the WrestleMania 37 showdown with the main who carried the WWE back at the start of the pandemic. Drew McIntyre won the title from Brock Lesnar in front of no one at WrestleMania 36, leading many to believe that Drew could emerge victorious in Tampa Bay as a "make good" for his push not culminating in front of a WrestleMania stadium crowd. Many, including myself, were pleasantly surprised when Bobby Lashley left WrestleMania 37 as champion, doing so in relatively clean fashion.
Hell In A Cell is now the blow-off point for McIntyre and Lashley, with the rule that if Bobby Lashley loses, Drew McIntyre cannot challenge Lashley for the WWE Championship again. That begs a bigger question: Is this the end of the road for Bobby Lashley as a top guy in WWE?
According to the odds from SportsBettingDime, Bobby Lashley (-250) is expected to retain his championship in his match against Drew McIntyre. And I personally hope they're right!
I said it on this week's Babyface/Heel Podcast, I fully expect the loser of this match to end up on Smackdown after the next WWE Draft and be used as an opponent for Roman Reigns. Drew McIntyre is the most logical choice based on the hero/villain alignment, and him feeling like he has "unfinished business" with Roman after the 2020 Survivor Series.
Personally, I'd be betting on the side of the odds, with Lashley retaining. WWE has two full time brands, and Lashley fits at the top of the card. Despite his age (44) I think Bobby has another 2-3 good years left, and he is peaking as a character in a character driven environment. Raw is the perfect environment for Bobby Lashley to build babyface challengers and still walk out champion. Much like Roman Reigns, the best scenario is for Bobby to walk into WrestleMania 38 the same way he walked into WrestleMania 37—as WWE Champion.