Could WWE United Kingdom Division Talent Fit on 205 Live?
This week, with the United Kingdom division talent participating on 205 Live, I thought it would be great to run down what these men would have to offer on 205 Live each week. Unfortunately, we had a fatal four way and a six man tag match, so it didn't give real good looks into the competitors. Had each one been featured more, we'd have a more complete picture for each.
---
Kenny Williams
Kenny isn't just quick in the ring, he's sudden. Despite this, he seems to be a bit more technically oriented as opposed to the high flying style. He seems to prefer back elbow strikes which, while basic, is a fun change of pace. His tilt-a-whirl DDT finish is stylish enough to pass as strong. I'd like to see some more of Williams on 205 Live, the technical, but not submission based style is not represented well at all right now.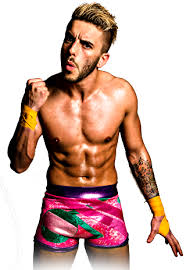 ---
Tyler Bate
What else needs to be said? Tyler Bate is 21 years old, the inaugural UK Champion and loaded with talent. He possesses amazing strength and some serious ring savvy. His charisma seems solid, and barring any backstage issues(if they are legit), he could be the future. He's a solid ring worker, with a diverse moveset that matches well against any type of opponent. He also has built in beef with TJP.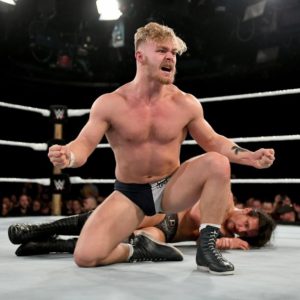 ---
Flash Morgan Webster
Webster is a flashy guy and has a very unique look. He seems to ooze charisma but it doesn't overshadow his character. He seems to be a perfect underdog babyface, and took a lot of punishment. He has above average facial expressions that draw the fans in and give them something to care about. He hit what looked like an inverted standing swanton which was very unique, plus he transitioned a tilt-a whirl into an inverted DDT which was awesome visually.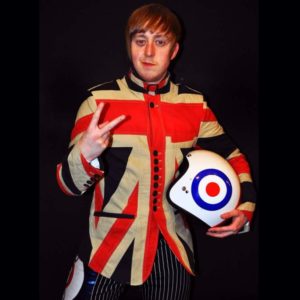 ---
James Drake
James had some solid basic heel work that gave him legitimacy. He didn't contribute much as far as offense goes, but he did produce a BIG forearm strike that looked great. He sports a good look and average speed as well.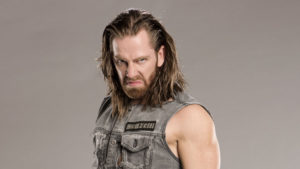 ---
Joseph Connors
Connors was aggressive and deliberate in his actions which led to good heel work in the ring. He was moving decently and has a good look. He hit a nice Flatliner variation that was very visually appealing. Besides that, his offense was pretty basic heel stuff, but it all looked crisp.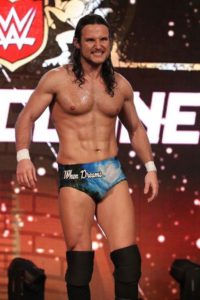 ---
Just these guys alone represent what could be the future influx of talent that 205 Live may very well need. If a Cruiserweight Tag Team Championship is to be introduced, Drake Maverick needs more competitors (which I've covered on The Chairshot before). This is an option, especially those participating in the UK Tournament in June that fit the 205 pound mold. Hopefully we continue to see these talents utilized like we have Mark Andrews on 205 Live.