CM Punk's Wacky Week
From a favorable trial verdict to a UFC defeat to endless questions about going "All In" on a wrestling return, the past week has been crazy for CM Punk.
Now let's get to that farce of a UFC fight he participated in.  OK, I respect him for trying it and for actually stepping in the octagon to fight.  The amount you'd have to pay me upfront in cash to do that isn't worth it to you. I won't clown him over the results but objectively speaking he was terrible and he doesn't belong in there, period.  He had no business being on the main card of a UFC show and Dana White only put him there to juice a buyrate off of his name.  I don't care how much of an aspiration this was for him, he was not skilled enough at it to warrant his placement on the card.  And taking that spot was the culmination of his refutation of all that he championed while he was still in WWE.  Let's not forget that he frequently complained about part timers like The Rock and Brock Lesnar being able to jump the line and get big matches ahead of guys who were grinding it out every day there.  He did the same thing here.  There are fighters who'd earned a spot on the main show and not the prelims who got bumped for him.
Now I know that he's a bigger draw so for business purposes you put him in the spot that's going to make you the most money.  But this is the guy who would not stop pontificating about the evils of that very practice when he came up on the short end (although I wouldn't call working two main events against the Rock the short end) so for him to participate in it is beyond hypocritical.  But I've come to expect that from him.  He's the guy who dreamed of main eventing WrestleMania but then couldn't wait to trash the business once he was out and say that nothing mattered.  He's the guy who cuts people off with the quickness if he feels slighted by them but loves to to riff about integrity, loyalty, and the like.  So him accepting the same benefits that he once railed against shouldn't shock you.  After all this it wouldn't surprise me if he did come back to WWE one day.  I figured he was so stubborn that he would never do it but anything's possible now.  Vince will take anyone back if there's a gate to be made.
At this point if you're still out here riding for CM Punk I figure you don't believe everything that's out there about him, or you just like the fact that he hates Vince and talks tough about him.  Is he an evil person?  No!  But he's full of crap, and he should never set foot in an octagon again.
---
Always Use Your Head and visit the official Pro Wrestling Tees store for The Chairshot All t-shirt proceeds help support the advancement of your favorite hard-hitting wrestling website, The Chairshot!

---
Carmella: The Fabulous WWE Villain Fans Never Knew They Needed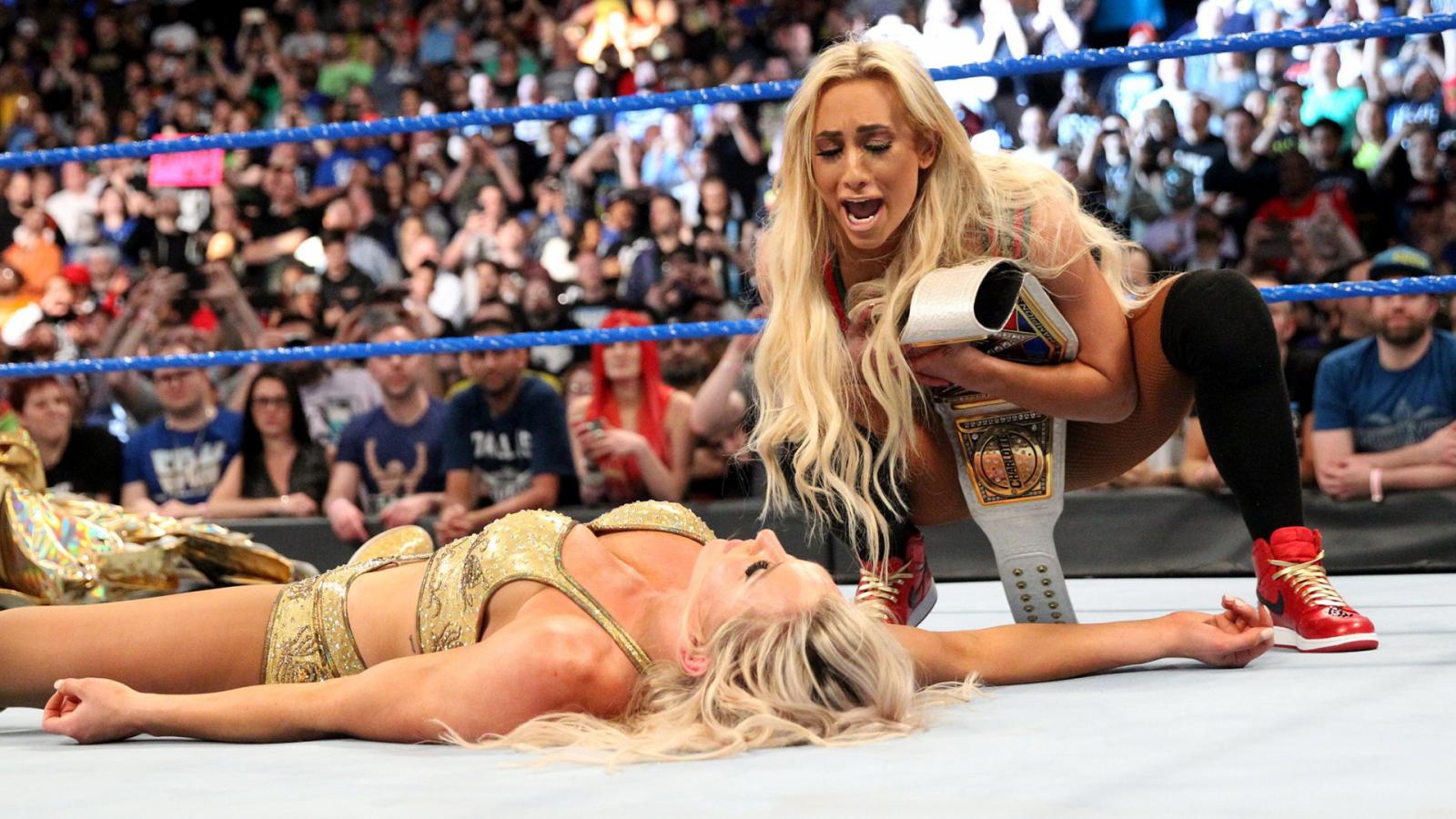 When one thinks of Carmella, it's understandable to hear the groans, complaints, and see the occasional eye roll whenever she is mentioned.  The current Smackdown Women's Champion thrives in controversy, to which that is how she captured the gold in the first place.  From the Women's Money in the Bank to now, it is well-known that Carmella will find any way to win, and now, keep the Championship around her waist.  Many fans don't like it, but that's okay.  They're not supposed to like it, after all.
The heat for Carmella is something rather special.  Long gone is the sidekick to Enzo Amore and Big Cass.  Carmella's opportunist-driven qualities are what have gotten her this far.  Aligning herself with James Ellsworth has been a catalyst for her career thus far; however Carmella's motive on Smackdown has been clear from the time she was drafted just two years ago.  As the final pick in that particular draft, Carmella has done quite well for herself when you look at her accomplishments on the surface.  It may not be the right way, but fans can't deny that it only adds to her notoriety.
In fact, Carmella just may have taken a page out of the book of the past Superstars and has executed those heel tactics to great success.  She isn't the best wrestler by any means, but some of the best heels the company has had were the exact same way.  Wrestlers such as Tully Blanchard, Wahoo McDaniel, Yokozuna, Big Show, and even Jinder Mahal are names that come to mind when it comes to such traits.  With that being said, Carmella's character on the main roster has always relied on the shady cheat tactics to get and stay ahead in the Smackdown Women's division.  From her wins against Charlotte Flair and Asuka, those factors heavily play into her storyline direction.
Carmella uses those wins to draw continuous heat, which helps her tremendously.  In addition, her conceit and mouthy attitude draws even more ire from fans who want to see her get beat down.  There is no guess that she is Smackdown's top female heel and with good reason given how her journey has been thus far.  There isn't anyone at this present time that has the advantage and opportunities Carmella has been able to use at her disposal.  Perhaps the IIconics are on their way there, but they have a long way to go to make any kind of long-term establishment.
Carmella may not be the most talented in the ring, but what she does with her character matters so much more.  Years from now, she will be one of those who fans reminisce about when talking about this era of WWE.  Yes, she's pissed us off, and yes, she gets on everyone's nerves.  But in this day and age, that is something to be recognized for, and that is why she is the Smackdown Women's Champion, and why she's grabbing the spotlight.  When Carmella does lose that Championship, it will be a great moment because it has been a long time coming.
---
Always Use Your Head and visit the official Pro Wrestling Tees store for The Chairshot All t-shirt proceeds help support the advancement of your favorite hard-hitting wrestling website, The Chairshot!

---
Top 5: 2018 Dream Matches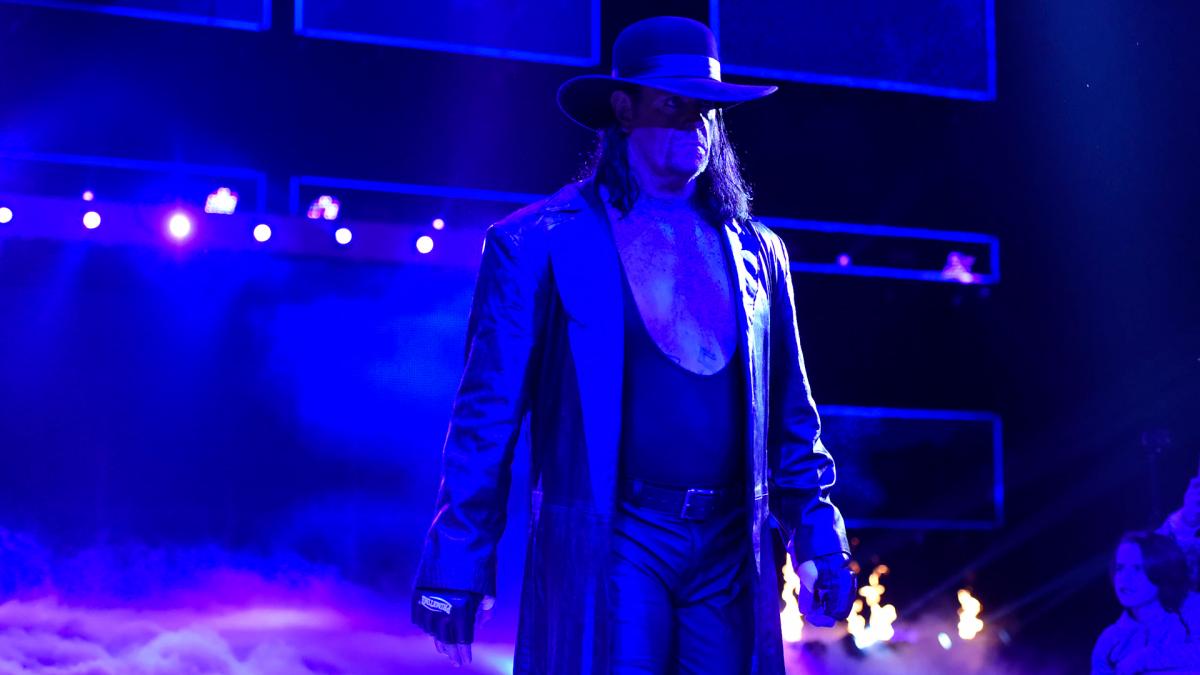 Some folks out there have been complaining about the All In card lacking that epic feel. I feel like these people would have complained no matter what Cody Rhodes and The Young Bucks booked on the show, but I have to admit that Cody vs. Nick Aldis isn't exactly something that I've been dying to see. Last week however, they announced a match between two of the most talked about wrestlers of the last few years that have never crossed paths.
Kenny Omega -VS- Pentagon

September 1st #ALLin pic.twitter.com/3ej5rn659z

— All In (@ALL_IN_2018) August 12, 2018
Kenny Omega is the Best Bout Machine and the talk of New Japan & the wrestling world. His status with that company is a constant topic of conversation, as everyone wonders when/if he'll make the jump to WWE. He's admitted it'll probably happen someday, but he has no reason to be displeased with where he is.
Pentagon Jr./Pentagon Dark/Penta el 0 M wrestles pretty much everywhere except Japan & WWE, it seems. Lucha Underground, Impact Wrestling, AAA, CMLL, they've all hosted Pentagon & his arm-breaking ways. There's been some WWE hype, but Penta doesn't seem the type to tie himself down to one company, or even one name.
Omega vs. Penta qualifies as a dream match in my eyes. We've seen Kenny tear it up on NJPW World. We've seen Pentagon do his thing in companies all across North America. It'll be interesting to see how it goes. In honor of this machup, I've put my thinking cap on and come up with some other matches I haven't seen before that I think would be fun.
These are the Top 5 2018 Dream Matches.
5. Dalton Castle vs. Velveteen Dream
I see a lot of Dream hype online during & just after every NXT Takeover. I don't hear a word about him any other time, but he's a talented performer with a certain charisma about him. His flamboyance is a key tool he uses to play mind games with his opponent. Some feel he could be the future of the business, but believe that WWE's main writing staff will be unable to use him properly.
Castle is a character that could only exist in its true form in Ring of Honor or a promotion on its level. TNA wanted him to have Girls when Boys were what made the entrance work. He overcame the barrier that flamboyant acts had previously faced in ROH by being as talented in the ring as he was on the microphone. Both of these guys get it done in every aspect of the game, and seeing them in a feud would be very interesting.
4. Charlotte Flair vs. Tessa Blanchard
Charlotte has stood on top of WWE's women's scene for a couple of years now, but another daughter of a Horseman is making her presence felt on television these days. Tessa has been in NXT rings before, but didn't cross paths with Charlotte before making her way to Impact Wrestling. The daughter of Tully and step-daughter of Magnum TA has made her desire for this match between two daughters of Jim Crockett Promotions legends well-known. One figures it has to happen someday.
I'm not sure that Ric & Tully ever faced off one on one. The one place I can think of that it could have happened would have been the Southwest territory while Tully was one of the top heels, but I'm not sure the NWA Champion toured there. Maybe Houston on a Paul Boesch card? Somebody should ask Mathew Sforcina.
3. LA Park vs. Dean Ambrose
LA Park is having a career renaissance in 2018. He's main eventing Arena Mexico shows for CMLL. He'll be in the TripleMania main event for AAA. This obviously never happens because CMLL & AAA don't trust each other (for good reason), but Park's viability with the lucha audience is such that both promotions are rolling with it. He'll also be appearing in MLW to work the likes of PCO. His matches, as they have been for the past couple of decades, have been wild.
Dean Ambrose hasn't done anything in 2018. He's been out with a torn tricep since December 2017. As we all know, Dean is the Lunatic Fringe & one of wrestling's craziest brawlers when he's healthy. Anybody that knows me knows that I love a good, out of control brawl. Matches where furniture is flying, foreign objects are in play & fans need to run for their lives are good times in my book. These two would probably get a promotion banned from a venue.
---
Always Use Your Head and visit the official Pro Wrestling Tees store for The Chairshot All t-shirt proceeds help support the advancement of your favorite hard-hitting wrestling website, The Chairshot!

---
Three Stars of The Night: WWE Monday Night Raw (August 13, 2018)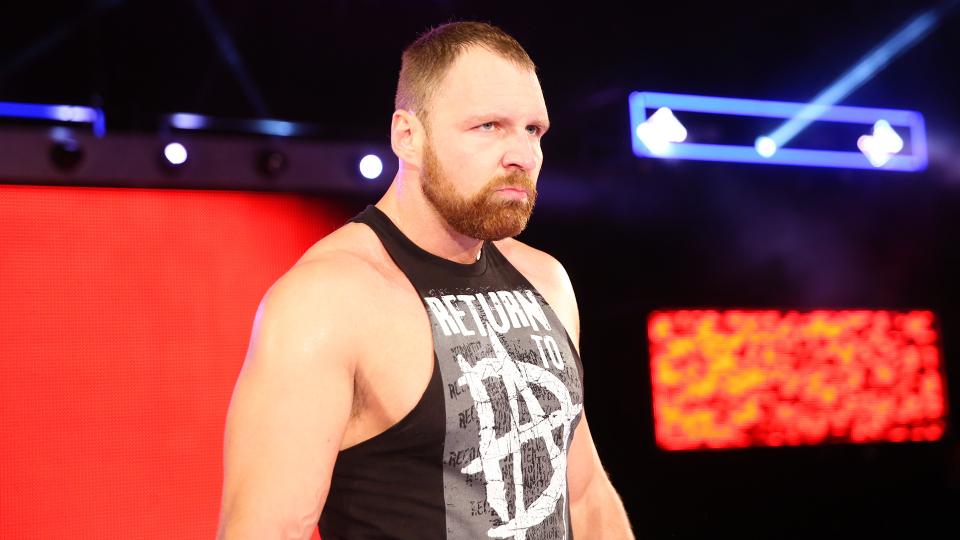 A look at the Three Stars Of The Night for the August 13th edition of WWE Monday Night Raw!
Did you miss me? I know you did! If you are new to this format, the Three Stars concept is defined below. Take a look and this will make way more sense.
Good? Excellent!
Now then, the Road to SummerSlam comes to a close for WWE Monday Night Raw–and that means some folks are earning some stars!
The Third Star:
The Revival
Raw featured multiple tag team matches (it WAS a go-home show, after all), but The Revival is once again showing why they are THE team on Raw. This match is exhibit A, B, and C. It's time for Patrick O'Dowd's Cycle Of WWE Tag Team Wrestling to continue to roll, with the belts finally resting on a legitimate tag team for an extended period of time.
Maybe not at SummerSlam, but soon.
The Second Star:
"Local Musician" Ricky Roberts (and Elias)
John Skyler is 31 years old, and has been wrestling since 2008. He's made multiple appearances on WWE (and NXT) broadcasts in the past, but his appearance on RAW as Ricky Roberts? That takes the cake.
Hell of a job, Ricky. Hell of a job.
Other Honorable Mentions:
Alexa Bliss, Ember Moon, Alicia Fox's head-dress, Ronda Rousey, Mojo Rawley, Kevin Owens, Constable Corbin
And now… a distinction usually reserved
for the top performer of the night …the first star!
The First Star:
Dean Ambrose
"Less is more" is a phrase that more professional wrestlers need to learn, and tonight one who basically did the least (Dean Ambrose) really accomplished the most. Dean's return to Raw ignited the crowd, social media, and really added some needed "zing" to the Dolph Ziggler's Intercontinental Championship defense against Seth Rollins at SummerSlam.Hopefully shorter hair and a fuller beard means we are getting more Stone Cold out of Dean Ambrose and less Mick Foley.
(Full disclosure: I always thought Ambrose had "Stone Cold" potential if used right. Hopefully we're headed down that road.)
Will he stay on the good side with Seth, or is Dean setting up his brother for a big swerve? Time will tell us soon enough!
---
Who are your Three Stars of WWE Monday Night Raw? Comment on social media @ChairshotGreg, @theCHAIRSHOTcom, and use the hashtag #UseYourHead!
---
In hockey, a game's "Three Stars Of The Night" represent the top three performers of the night. For more clarification, I defer to this Pittsburgh Gazette explanation:
"The tradition dates to the 1936-37 season, when Imperial Oil became the principal sponsor of Hockey Night in Canada radio broadcasts and was seeking a way to promote one of its products, Three Star gasoline. The idea of doing so by selecting the top three performers in a particular game purportedly came from a Canadian advertising agency.
Many clubs do recognize the player with the most three-star selections with an award or trophy, usually in conjunction with a corporate sponsorship, at the end of the season (or sometimes, each month). All six Canadian franchises, for example, have an affiliation with a well-known brewery.
The NHL keeps track of its own Three Stars Of The Night selections, but that is done on a league-wide basis. The league employs a system that awards 30 points to a first star, 20 to a second star and 10 to a third – a running total can be found on the league's website – but it does not present an award based on them."
In hockey tradition, the first star represents the best of the three, but all three are considered to be receiving a high honor.
---
Always Use Your Head and visit the official Pro Wrestling Tees store for The Chairshot All t-shirt proceeds help support the advancement of your favorite hard-hitting wrestling website, The Chairshot!

---