Did Braun Strowman Need to Win Money in The Bank?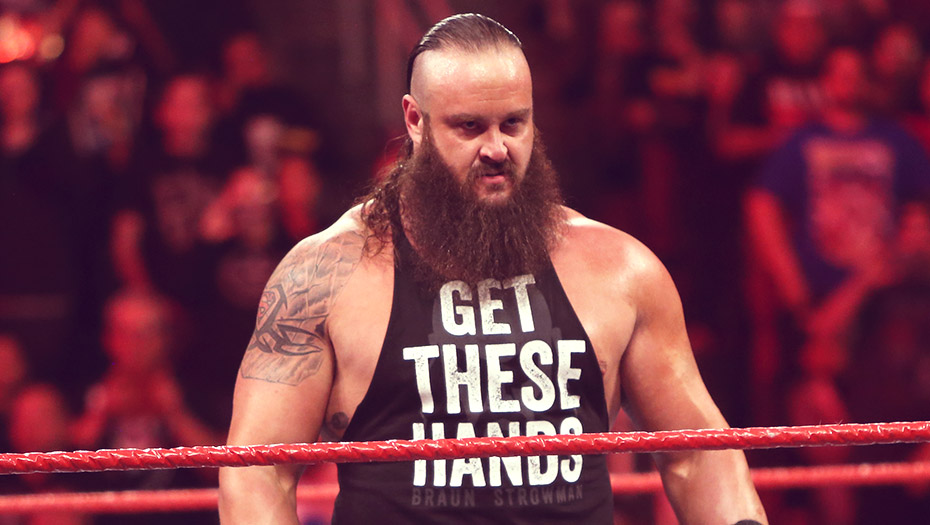 Braun Strowman is now Mr. Money in The Bank, or "Monster in The Bank" if you like to emulate Michael Cole in everyday speech. In my opinion, WWE has successfully built Braun Strowman up to be a dominating and effective face, which is not an easy thing to do in this day and age. However, even though Strowman is white hot, did he really need to win the money in the bank briefcase at the Money in The Bank 2018?
Though Braun has lost to Brock Lesnar in a one on one effort, he is still the most believable person on the entire WWE roster to take the title from Lesnar. Strowman is 4-1 against Roman Reigns, he won the Greatest Royal Rumble and he essentially won the Raw Tag Team Championships by himself at WrestleMania 34.

Through all these accolades, it was just a matter of time before another universal championship opportunity would be available to Strowman. This past w ek on the June 18th episode of RAW, Kurt Angle announced that the winner of a "multi man match" at Extreme Rules would go on to face Lesnar at Summerslam. Why couldn't Brain just win that and defeat Lesnar at Summerslam?

That would be he most logical way to do it, but I gather WWE did not want to take that simple route as it would push back on the credibility of Roman Reigns. Now if Reigns wins that qualifier, his rematch with Brock will be enacted for Summerslam, and he can finally receive yet another coronation if WWE decides to put him over Lesnar. However, in order to save the day for the ravenous Brooklyn fans, a Strowman cash-in could be on the books.

This may be all speculation, but it's clear that WWE does not want us to forget that Roman Reigns is "the guy" and that he defeated Lesnar at Greatest Royal Rumble, but consequentially WWE never reminds us of Reigns getting his ass beat at WrestleMania 34 and therefore not deserving a rematch…I digress.

I can see why WWE gave Strowman the briefcase, but if it was only to make Reigns look good without public backlash, was it really a worthwhile investment? Someone from Smackdown or even an up and coming RAW star could've really used that briefcase to further their career. Instead, we're gifted with more nonsense intertwined with Reigns and Lesnar, aka an unsuccessful feud that WWE can't seem to give up on.

Overall
1. Strowman could have won the universal title without the briefcase.
2. I'm tired of Reigns and Lesnar.
3. Someone else could have used the briefcase to a much fuller extent.
And with that, we will just have to see exactly what's in store for Summerslam and if WWE can get a little unpredictable on us.