How the WCW Cruiserweight Division Changed Wrestling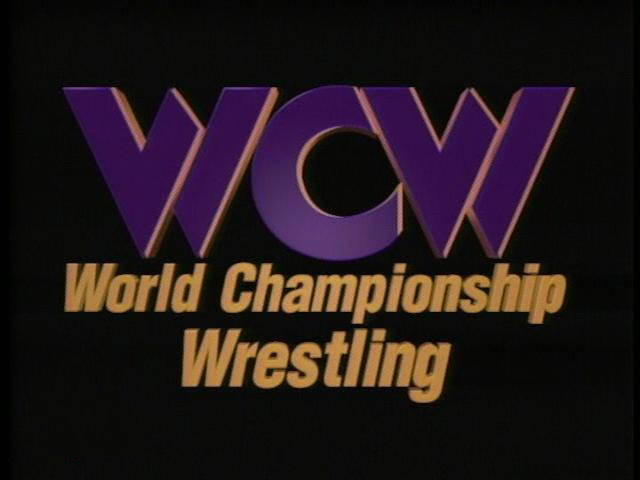 Hi, my name is Ite Lemalu, I am from Auckland, New Zealand, and I grew up watching wrestling from the late 1980s. My favourite wrestlers growing up were Greg Valentine, Bret Hart and Jake Roberts. When I first started watching wrestling (WWF Superstars of Wrestling); I was drawn to the gimmicks and the interviews where the wrestlers would drop their iconic catch phrases, and I enjoyed watching wrestlers like Randy Savage and Jimmy Snuka fly off the top rope.
But then I began to notice how certain wrestlers took pleasure in making their moves painful for their opponents which is why I liked watching Greg Valentine 'break' his opponents legs. Anyway, I watched wrestling through primary school, high school and even at university when I would go back to my flat regardless of time of day to watch WCW. I don't watch WWF/WWE as intensely as I used to. I still keep tabs on what's happening, my wrestling viewing is now devoted to Impact Wrestling and MLW Fusion. I have all of my wrestling from the 20th century backed up, and as long as I have that, I'm good.
Every so often (like Monday just gone, Queen's Birthday weekend for NZ) I would watch WWF or WCW, and although I grew up watching the WWF, there is still a lot of material that I have still yet to see. In this case, I was in the mood to watch something that I've seen before: WCW's Halloween Havoc 1997. The usual WCW per-per-view in the middle of the 90s featured an A list of names that headlined the events, the A listers were supported by a youthful and talented group of wrestlers, most of whom were smaller in size to their established 'elders' and had wrestled extensively outside of the States prior to being lured to WCW for lucrative deals. These young lions of the 90s never failed to deliver a fantastic undercard. These pre-main event matches produced wrestling styles that were rarely seen by the mainstream audience.
My favourite match from Halloween Havoc '97 (and a favourite of many other fans) is the Rey Mysterio Jr. vs. Eddie Guerrero: Mask vs. (Cruiserweight) Title match. Usually when I watch my favourite matches I'd pick up a detail that I probably hadn't noticed before, and I did find something new and significant regarding this classic match. When I first saw Rey/Eddie 20 years ago, the Lucha libre genre was still fresh to mainstream wrestling, and although the WCW Cruiserweight Division was over a year in existence, only a top few Lucha Libre stars were slotted in one featured singles match at every pay-per-view. As more Lucha libre stars were brought into WCW, the fans' awareness of the culture grew as they learned about the traditions and the extravagant theatrics. To ensure that the viewers watching at home understood the Lucha libre culture, WCW announcer Mike Tenay – an enthusiast in Lucha libre (and Japanese "Puroresu" wrestling) would sit in during the Cruiserweight matches and supply the viewers with stories about the wrestlers, the Lucha customs, Spanish or Japanese translation of holds, and the family lineage of the wrestlers – most of whom had fathers, uncles or grand fathers who wrestled. The use of Tenay's valuable commentary gave the fans a backstory to each Lucha star and this helped to integrate the Lucha wrestlers into the WCW product.
There were already some high profiled bouts for the Cruiserweight Titles shown on pay-per-view before the Rey/Eddie of Havoc '97: Rey Mysterio .Jr/Dean Malenko from Halloween Havoc '96, Dean Malenko/Ultimo Cruiserweight/J Crown Unification from Starrcade '96, Chris Jericho/Ultimo from Bash at the Beach '97. I believe that Rey/Eddie – Havoc '97 is what made the Cruiserweight Division an influential part of the US wrestling scene, and even if it were by accident, WCW found the perfect hero and villain to sell the genre to the mainstream fans. Rey/Eddie was the first major storyline of this division that gave the fans a reason to invest in the Cruiserweights: As the match is taking place, Eddie Guerrero's change of attitude is supported by Mike Tenay's endorsement when he speaks in detail about Eddie's past as one half of the notorious Los Gringos Locos tag team. Tenay adds fuel to the fire; highlighting previous accounts of Eddie desecrating the Lucha libre tradition of the mask while in the match Eddie is pulling away at Rey's mask. Rey Mysterio .Jr is given an equally glowing backstory as Tenay explains that Rey had wrestled under a different name for three years before earning the Rey Mysterio identity that was handed down to him by his uncle Rey Mysterio .Sr. Tenay adds that Rey has successfully defended his mask in nine other matches, making this defence against Eddie, his tenth. Rey's gear and mask have been altered for this specific event; he appears in a full body suit with his mask is attached to it. The suit is inspired to resemble the Phantom superhero, and before he starts the match, Rey gives a replica like mask to a fan sitting at ringside. This indicates the Americanising of Rey and other Lucha stars and WCW beginning to capitalise off the popularity of Rey and his Lucha peers through marketing and merchandise. Of the overall Halloween Havoc event, Rey/Eddie were of three Cruiserweight matches on the card (matches were slotted, one after the other with Rey/Eddie going third); this again supports that WCW were taking the necessary steps to push the Cruiserweights.
It's from these details that I find that Rey/Eddie from Halloween Havoc '97 elevated the Cruiserweight Division and changed the American wrestling scene. This match also surpassed the reputable Ultimo/Malenko unification. Although Ultimo/Malenko gave the Cruiserweights some credibility, it did not accomplish near to Rey/Eddie for the reason that Ultimo/Malenko lacked a definitive hero or villain, or that Malenko wasn't a strong enough hero; this led to a lack of emotion from the crowd. By default Malenko being American had the home crowd, unfortunately the audience were confused as to who they should fully support. That atmosphere felt like very competitive and interesting exhibition. Malenko/Ultimo contributed a respectable international flavour, however the placing of this match seemed like a "cut and paste", as if Malenko/Ultimo was not a WCW match but – but an import from New Japan Pro Wrestling. Basically, the match was out of place and didn't belong to WCW. Rey/Eddie – Havoc was blended in as part of the WCW presentation. It had a genuine hero and villain and it supported Eddie's actions; his malicious efforts end Rey Mysterio Jr.'s career and desecrate the sacredness of the mask, thank you Mike Tenay.
Two month before Starrcade '96, the first Cruiserweight Title defence on pay-per-view was at Halloween Havoc '96, the challenging antagonist Malenko against the heroic champion, Rey Mysterio .Jr. This, a brilliant story explored Reys perspective where he faced the difficult task of fending off Malenko who was a well-schooled mat based technician and a superior wrestler to Rey. Even with Malenko disrespecting Rey's mask and winning the Cruiserweight belt, their matches together weren't as memorable. Dean and Rey were an odd pair and for the good of the division it was probably best that they wrestle opponents that would complement their respective methods. Dean was a tremendous wrestler, though he did not possess the charisma to match his impeccable grappling skills. Dean was also regarded as a 'must' for the Cruiserweight gold, as well as Eddie and Chris Jericho, however it didn't help the Cruiserweight Division when these three began floating in between the United States, Television and Cruiserweight belts.
In some weird analogy; I see parallels between Rey and Malenko to Hulk Hogan and Bob Backlund. Backlund was a magnificent wrestler and champion while Hogan gave the WWF the charisma and the electricity to go nationwide and mainstream. Respectfully, Malenko paved a necessary path for the Cruiserweight Division, and Rey Mysterio … more specifically the Rey Mysterio Jr/Eddie Guerrero classic from Halloween Havoc 1997 was what elevated the Cruiserweight Division. I would even suggest that this match may have turned the Cruiserweight Division into a sought after genre with fans and wrestlers who have competed in similar styles throughout the last 20 years.
That's me for now, will see you again.
https://twitter.com/Ite_Lemalu
King's WrestleMania Rewind: Eddie Guerrero vs. Rey Mysterio (WrestleMania 21)
In the next WrestleMania Rewind, Chris King takes us back to WWE WrestleMania 21, and Rey Mysterio vs Eddie Guerrero in a battle of tag team champions!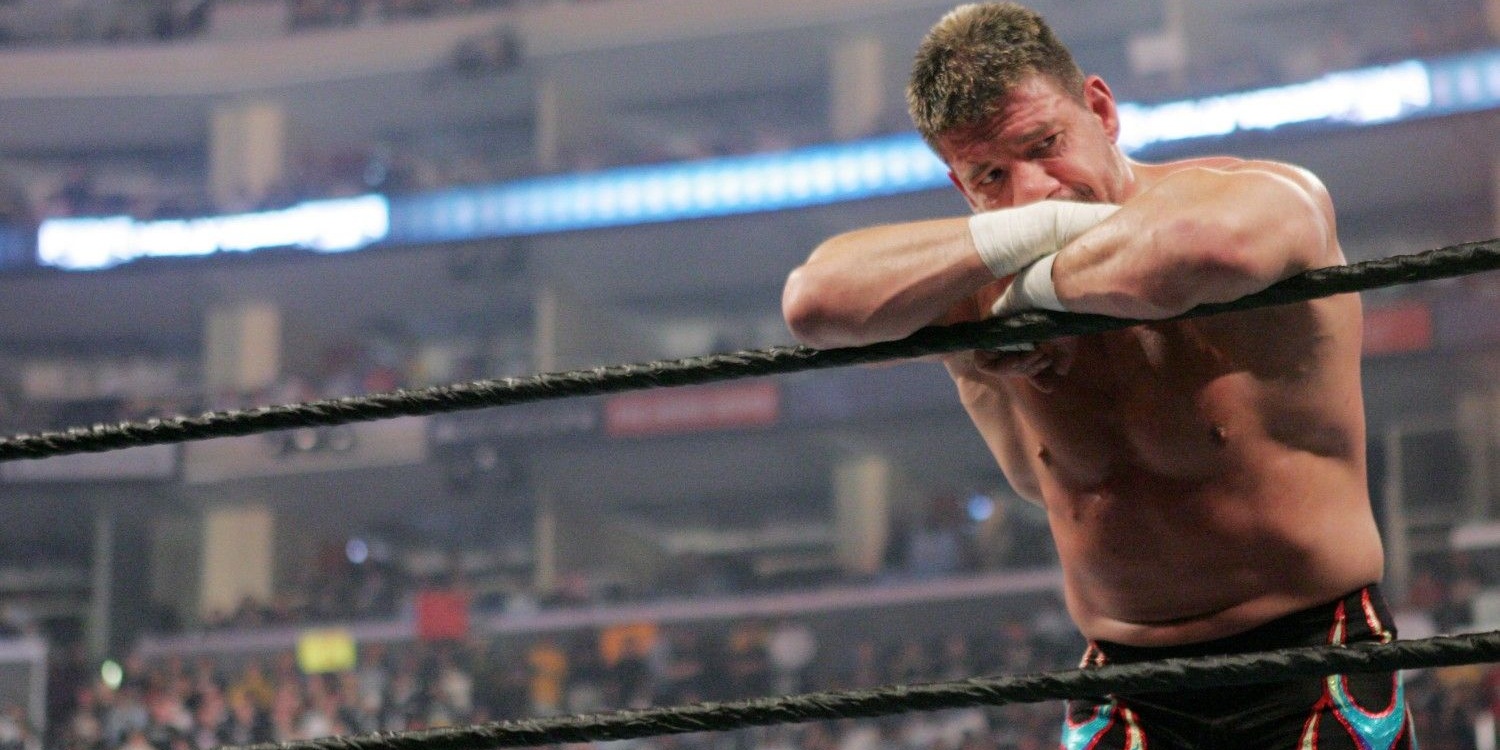 In the next WrestleMania Rewind, Chris King takes us back to WWE WrestleMania 21, and Rey Mysterio vs Eddie Guerrero in a battle of tag team champions!
Chris King is back with his third edition of WrestleMania Rewind. This week he's bringing us back to some 'Latino Heat.' We're rolling back to WrestleMania 21 where Eddie Guerrero faced longtime friend and rival Rey Mysterio.
This would be Guerrero's last Mania match caused by his unfortunate death. Over on SmackDown, Mysterio and Guerrero would become the tag team champions at No Way Out where they defeated MNM.
Chavo Guerrero would get into the head of Latino Heat by making him believe Mysterio was trying one-up his tag team partner. Chavo went as far as to tell his uncle to stop using the Guerrero name.
Guerrero would finally give in to his nephew's manipulation and went on to challenge Mysterio to a one-on-one match at WrestleMania 21. I For the first time in history, both tag team champions would face each other. Guerrero vs. Mysterio was the first match on the stacked card. Both partners threw everything at each other including the kitchen sink in a battle of one-up-manship.  In an incredible high-octane match that saw both superstars delivering counter for counter, Mysterio pulled off the win with a surprise pin roll up.
A few months later, what once was a friendly battle turned into a nasty fight involving the custody of Mysterio's real-life son Dominik Mysterio. After several torturous weeks, both former tag team champions would face off in a ladder match with the custody of Dominick on the line. I forgot how amazing this rivalry was and it's definitely worth a watch. Sadly, we would lose Latino Heat in November of 2005. There will never be another Eddie Guerrero. Viva La Raza!
King's WrestleMania Rewind: Stone Cold VS. Scott Hall (WrestleMania X8)
Chris King is back with another WrestleMania Rewind, looking at the NWO's Scott Hall battling Stone Cold Steve Austin at WWE WrestleMania X8 from Toronto!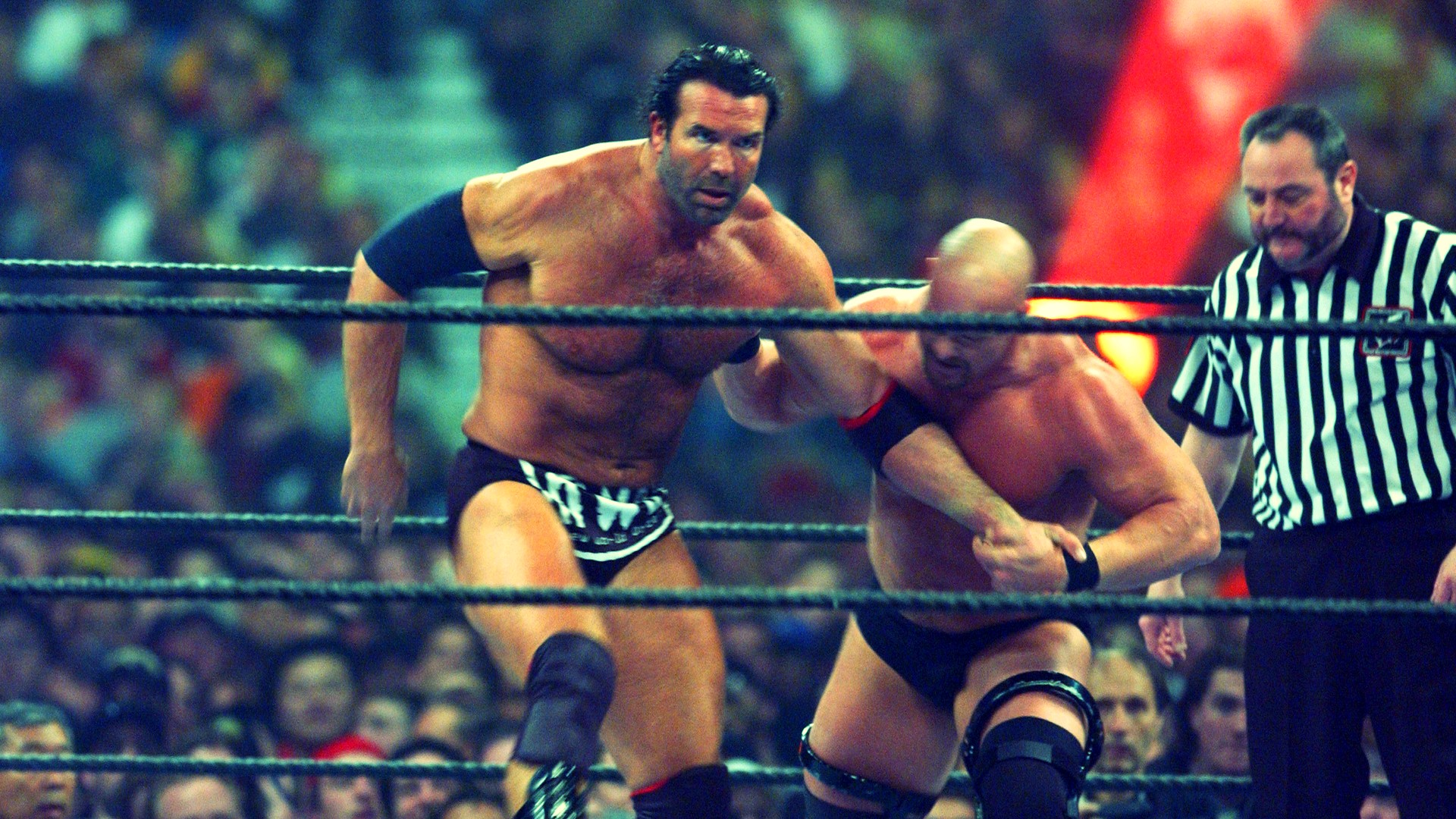 Chris King is back with another WrestleMania Rewind, looking at the NWO's Scott Hall battling Stone Cold Steve Austin at WWE WrestleMania X8 from Toronto!
Chris King is back this week with another edition of WrestleMania Rewind, where he is rewatching all the past Mania matches and feuds. This week you're in for a treat as we look back at 'Stone Cold' Steve Austin vs. Scott Hall at WrestleMania X8.
In late 2001, Vince McMahon bought out his competition WCW and acquired the rights to a plethora of talent including Booker T, Eddie Guerrero, Chris Benoit, and the iconic trio known as NWO. Hulk Hogan; Kevin Nash, and Scott Hall were hell raisers, and what better way to make a name for yourself than take out the two top superstars in the WWE The Rock, and Stone Cold?
The NWO cost Austin his chance at becoming the Undisputed Champion at No Way Out during his match with Chris Jericho. Adding insult to injury, the NWO spray-painted 'The Texas Rattlesnake' with their brand logo just like they did in WCW. As you can imagine, Austin was pissed and out for revenge against the group and primarily Scott Hall.
Hall would challenge Stone Cold to a match at WrestleMania 18. Both superstars beat the living hell out of each other leading up to this highly-anticipated match for who runs the WWE.
The glass broke and Stone Cold made his iconic entrance, and black and white NWO covered Halls' entrance alongside Kevin Nash. With the odds stacked against 'The Toughest S.O.B' could Austin or NWO prove their dominance? Sadly the NWO  broke up that very night when Hulk Hogan came to the aid of his adversary The Rock after their 'iconic' dream match. Stone Cold would ensure the victory with the Stunner. Hall would perform an Oscar-worthy sell over the finisher.
What a time to be a wrestling fan in the 2000s when nothing was impossible for WWE. Who would've thought WCW would go out of business and Hogan would make his long-awaited return to WWE?