Impact Rumors: Impact vs. ROH On The Jericho Cruise?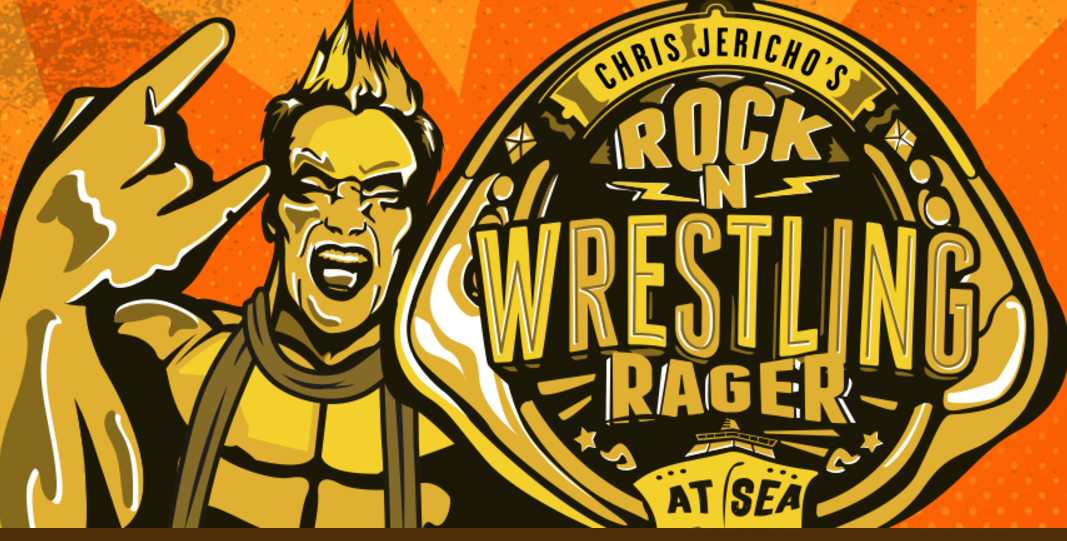 Impact Wrestling used to be known as the #2 promotion in the United States before the likes of Lucha Underground came about. Everyone thought that Impact would soon fizzle out after reported financial issues, bad publicity and losing two television deals, but Impact continues to be like the little engine that could and are still around.
When you look at Impact on television today, you are no longer just seeing the same guys and girls from their roster, but guys and girls from different promotions around the globe. Impact has become a global promotion featuring guys from Lucha Underground like Fenix, Pentagon Jr., Drago and Aerostar. Impact also has ventured outside of the United States and Impact Zone in Orlando for television tapings in Canada (the home country of Anthem) and India.
Impact Wrestling is continuing to break paradigms with interpromotional events, a most recent example being during Wrestlemania weekend at WrestleCon entitled "Impact vs. Lucha Underground. We recently reported that Impact Wrestling has recently laid down the challenge to any United Kingdm wrestling promotion when they go back overseas in September. (You can check out that here).
Just last week at the recent Impact Wrestling television tapings, Sami Callhian called out Chris Jericho and the upcoming Jericho Cruise for not booking him and Impact Wrestling. Jericho responded this week by announcing that Impact Wrestling will be apart of the cruise, setting sail on October 27th, 2018.
Impact Wrestling co-executive vice president and Chris Jericho's friend, Don Callis, said on the recent edition of his podcast Killing The Town that an Impact vs. Ring Of Honor challenge could be possible since ROH has been apart of the Jericho Cruise since it was announced.
Here is some of what Callis had to say about the possible showdown on his podcast:
"To use Sami's language, if Chris and Ring Of Hono have the intestinal fortitude to step up and say, 'Yeah we'll accept that challenge', I think it's what's best for the Jericho Cruise and it's definitely what's best for the fans because you can see people love interpromotional."
Ja' Von's Take: This would be huge for Impact Wrestling because this is going to be the first time that the two companies are in the same place at the same time. I say that they should go for it, both companies would benefit and could possibly even air it for their television shows.
Please continue to follow us and share our articles. Checkout the podcasts and more. You can see all the latest content @theCHAIRSHOTcom. Follow @yorkjavon for Impact Wrestling news updates and opinions with an Impact. Remember when it comes to rumors…. Always Use Your Head!
Greg DeMarco's YouTube Performance Report: WWE Raw (4/22/19)
You shouldn't be surprised at the video that topped Raw on YouTube this week.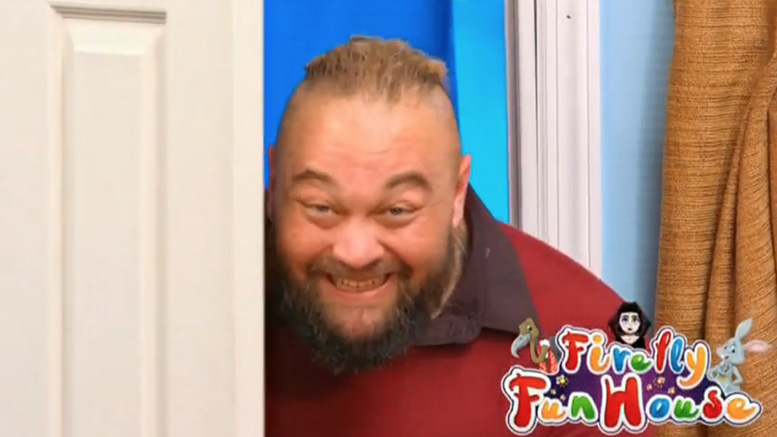 A look at the YouTube performance for the April 22nd edition of WWE RAW!
As we all know, social media and other outlets have become a huge means of drawing in interaction and viewers for WWE. Most people will point to television ratings like they did during the Monday Night Wars in the late 1990's, however that can be skewed with so many various means of watching today that do not include cable television. As such, YouTube has joined social media as a metric as important to WWE as television ratings (if not more).
As you've become accustomed to, here is this week's RAW YouTube Report, compiled Wednesday morning, for the 4/22/19 edition of WWE Raw:
Bray Wyatt's Firefly Fun House – 2 million views
Seth Rollins' challengers emerge – 1.58m views
AJ Styles vs. Baron Corbin – 904k views
The Miz vs. Drew McIntyre vs. Baron Corbin – 815k views
AJ Styles vs. Rey Mysterio vs. Samoa Joe – 775k views
Becky Lynch & Lacey Evans promo – 450k views
Robert Roode vs. Ricochet – 440k views
Becky Lynch vs. Alicia Fox – 395k views
Naomi vs. Billie Kay – 332k views
Cedric Alexander vs. Cesaro – 325k views
The Revival and The Usos Backstage – 292k views
Sami Zayn runs down the WWE Universe – 282k views
The Viking Raiders decimate The Lucha House Party – 225k views
Zack Ryder & Curt Hawkins discuss The Viking Raiders – 126k views
Ratings analysis appears after the ad – buy a shirt!
---
Elisa looks great in her Chairshot gear.
You can, too!
Be like Elisa and get yours at:
https://www.prowrestlingtees.com/related/thechairshot.html
---
Greg DeMarco's WWE Raw YouTube Ratings Analysis
It should be no surprise that Bray Wyatt's Firefly Funhouse comes in at #1 for the week, surpassing 2 million views. We are in the post-Easter week, so numbers are down overall (only 2 videos over 1 million views), but this one definitely has people talking. It's also the #18 trend on all of YouTube.
Seth Rollins also topped a 1.5 million, as we had the show opening multi-man promo scheme designed to set up the matches for later. The set-up and those matches were the major focus on Raw on YouTube this week, ranking #2-#5 in terms of views.
Becky Lynch didn't deliver this week, as she might be suffering from a bit of overexposure. The Raw women's division continues to rebuild, making me wonder why they broke up The Riott Squad. The division occupied spots #6, #8, and #9, and cumulatively they barely broke a million views. But let's be honest, the less people that see Becky Lynch vs. Alicia Fox, the better.
Also bad news for the tag team division, as they occupied 3 of the four bottom videos.
My favorite video…the Robert Roode pornstache!
What did the YouTube results for this week tell you?
ROH Announces Return to Hammerstein & Lowell
ROH returns to Hammerstein for Manhattan Mayhem!
Ring Of Honor announces a huge weekend of events in July including their Hammerstein return for Manhattan Mayhem!
Big news out of ROH today as they return to the Hammerstein Ballroom in July for Manhattan Mayhem, plus head to Lowell for Mass Hysteria. They were last at Hammerstein for Final Battle 2018. The full release is below the ad–buy a shirt!
---
Elisa looks great in her Chairshot gear.
You can, too!
Be like Elisa and get yours at:
https://www.prowrestlingtees.com/related/thechairshot.html
---
Directly from the release:
ROH TO PRESENT BIG SHOWS IN MANHATTAN, LOWELL IN JULY
Still riding a wave of momentum coming off the historic G1 Supercard event, Ring of Honor is headed to Manhattan and Lowell, Mass., for two must-see shows in July.
ROH will present Manhattan Mayhem at Manhattan Center's Hammerstein Ballroom on Saturday, July 20, and Mass Hysteria at the Lowell Auditorium on Sunday, July 21. Both of these big shows will stream live for HonorClub.
Tickets for the Manhattan and Lowell events go on sale next Wednesday, May 1 at 10 a.m. Eastern for HonorClub members, and Friday, May 2 at 10 a.m. Eastern for the general public.
In addition to experiencing all the hard-hitting, in-your-face action that only ROH can deliver, fans in Manhattan and Lowell will have an opportunity to get autographs and photos with the stars of ROH at pre-show meet and greets!
There is no such thing as a "house show" in ROH. Every event matters! So don't miss your opportunity to see The Best Wrestling on the Planet live!
ROH PRESENTS MANHATTAN MAYHEM
SATURDAY, JULY 20
BELL TIME 7 P.M. ET
MEET AND GREET 5 P.M. ET
THE MANHATTAN CENTER'S HAMMERSTEIN BALLROOM
311 W 34TH STREET
NEW YORK, NY 10001
ROH PRESENTS MASS HYSTERIA
SUNDAY, JULY 21
BELL TIME 7 P.M. ET
MEET AND GREET 5 P.M. ET
LOWELL MEMORIAL AUDITORIUM
50 EAST MERRIMACK STREET
LOWELL, MA 01852