Is WWE Finally Ready For Rusev Day?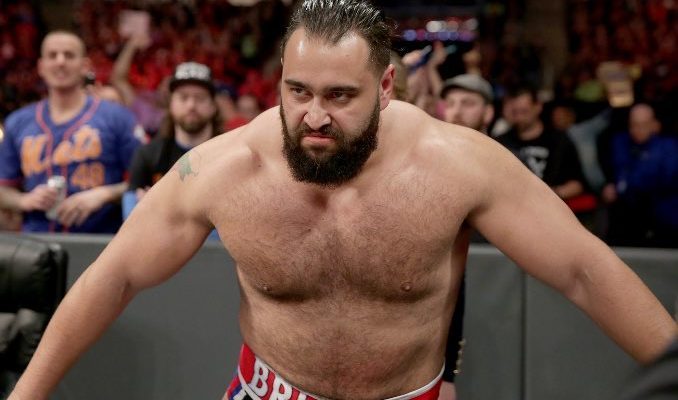 After winning a 5-man Gauntlet Match and pinning The Miz on Tuesday night, it looks like it's time for Rusev to grab the main event spotlight. The Bulgarian Brute, who is over as one of the more popular performers on the company roster, will get a shot at A.J. Styles and the WWE Title at Extreme Rules.
It's a long time coming for Rusev, who took the company by storm when he made his move to the main roster in 2014. Booked as a dominant heel in feuds with John Cena, Dolph Ziggler, and Roman Reigns, Rusev was the perfect fit as an anti-American wrestler who reminded many of villains of the past like Ivan and Nikita Koloff, Baron Von Raschke and The Iron Sheik.
Rusev is the first Bulgarian-born performer to crack WWE's main roster.
WWE is doing the right thing by moving away from the Styles-Shinsuke Nakamura feud, concentrating on other rivalries heading toward SummerSlam and Survivor Series. Rusev is still booked as a heel wrestler, but his "Rusev Day" gimmick and his connection to his real-life wife Lana has made him an instant hit with WWE's fan base.
It was only two month ago fans and the wrestling media were talking about the former United States champion leaving the company following WrestleMania 34 and an on again, off again match with The Undertaker at The Greatest Royal Rumble show in Saudi Arabia.
Rusev's path to the main event has been skewed, much like many other heel wrestlers who were booked improperly during their careers. Nikita Koloff was one of the better heels of the late 1980s until he became a babyface after Magnum TA's near-tragic accident. WWE booked Bray Wyatt as an unstoppable force upon his arrival, but his popularity with the fans softened his dominance. The same holds true for Braun Strowman, Kane and Undertaker and Sheamus upon his arrive on the main roster.
WWE must work double-time to promote this as Styles versus a rising superstar. It's a feud opposite of the Styles-Nakamura confrontation where agility and history dictated one of the better stories told in some time. Rusev is big, strong, powerful and skilled as a beast. Styles is crafty, a ring technician and one of the smaller heavyweight champions of his generation.
Opposites attract, which is something WWE is counting on in this confrontation. Can Rusev reach the top of WWE's mountain, or will he become another big man who grabs for the brass ring, only to be turned away? Will the company make this more than a one-match event? More importantly, does this kind of a feud capture the fans' attention enough to divert attention from a Jeff Hardy-Nakamura feud for the United States Title?
The most important part of how this feud is booked is Rusev and his ability to sell the match and a feud with Styles, who he shook hands with after the Gauntlet match. WWE hopes it has struck lightning in a bottle with this confrontation. Fans hope they will see a superior main event at Extreme Rules.
Personally, I hope we see a change of champions, where we can finally say it's "Rusev Day" and have it mean something more than just a catchphrase.
DeMarco: Early WWE WrestleMania 37 Predictions
WrestleMania is now set for the second weekend of April, and Greg DeMarco takes your all-too-early look at the potential card.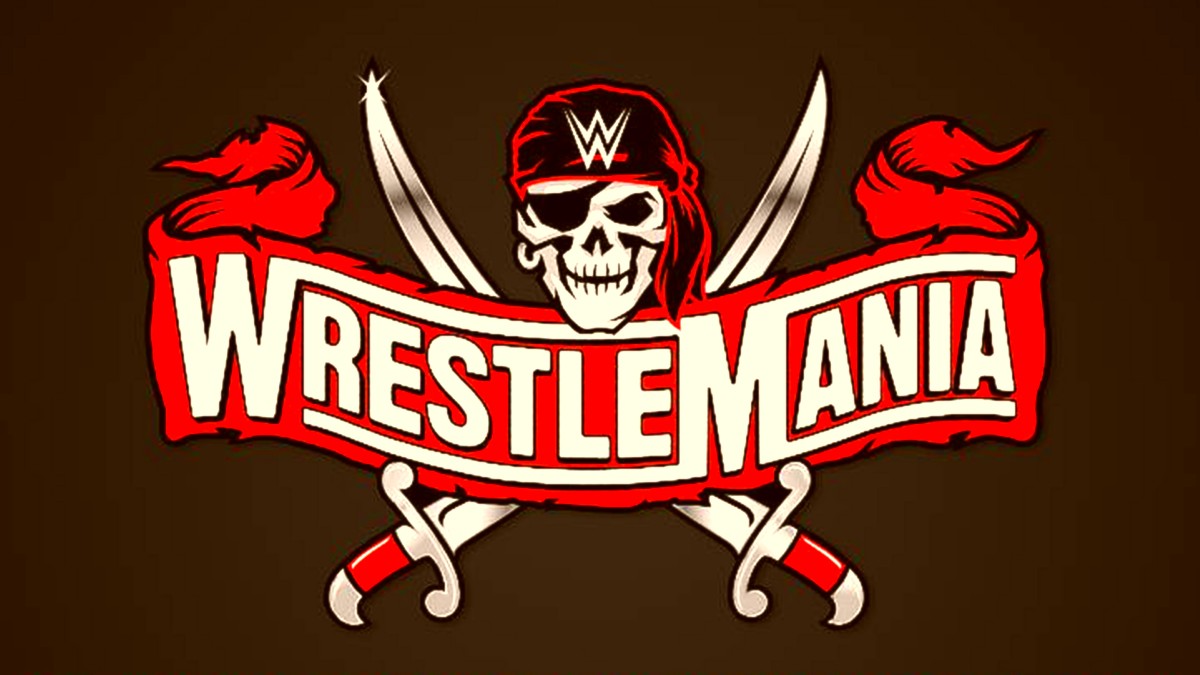 WWE WrestleMania 37 is now set for the second weekend of April, and Greg DeMarco takes your all-too-early look at the potential card.
During Saturday's NFL pregame show on NBC, WWE announced the rumored change in location and date (dates) for WrestleMania 37. The event will take place in Tampa Bay on April 10 and April 11, both at Raymond James Stadium. they also revealed that WrestleMania 38 would be the event's return in Dallas, and WrestleMania 39 would (finally) hit SoFi Stadium in Los Angeles.
If anything points to COVID sticking around well past its welcome and things taking longer than expected–despite a vaccine–to get back to "normal," look at the fact that the Los Angeles WrestleMania got pushed back TWO YEARS just to be safe. Florida and Texas have been more liberal with the freedom to congregate and move around, making them easy choices for WWE in this case.
But right now I am focused on WrestleMania 37, taking place over two nights at Raymond James Stadium. Why two nights? Seating is sure to be limited and distanced, and WWE can sell more tickets over two nights while likely not paying double the rent. Regardless of how you feel about the handling of COVID then, now, and forever, this is the right move purely from a business perspective.
#WrestleMania 37 is about to get BUC-wild. 🏴‍☠️

We're heading to @RJStadium on April 10th & 11th, 2021! pic.twitter.com/YLBSD1yy3z

— WWE (@WWE) January 17, 2021
So what's going to happen in the top matches? See what I think and then comment with your own ideas!
WrestleMania 37 – Top Match Predictions
WWE Universal Champion Roman Reigns vs. Daniel Bryan
Daniel Bryan has accumulated every accolade possible in WWE, save for one: Royal Rumble winner. I think that changes in 2021, and Bryan–who has said his in-ring career is winding down–is the perfect opponent for your (and my) Tribal Chief. Shinsuke Nakamura has an outside chance, but that's recency bias on my part with his renewed babyface push.
As for the result? I love me some Daniel Bryan, but Roman's reign (see what I did there?) has legs. I could honestly see him walking to Dallas still holding the Universal Championship.
Prediction: Roman Reigns defeats Daniel Bryan to retain the WWE Universal Championship at WrestleMania 37
WWE Champion Drew McIntyre vs. Keith Lee vs. Sheamus vs. AJ Styles
I know the reported argument for Goldberg challenging Drew McIntyre at the Royal Rumble is that "no one's ready," but as we proved with Shinsuke Nakamura over on Smackdown, it only takes a week. You can get anyone ready. I think we will see some sort of controversy at Elimination Chamber that leads us to this match. Drew vs. any one of these athletes would be (and has been) great, but a four-way is what is really jumping out at me. Keith Lee can have a memorable moment in the match, Sheamus is a Hall-Of-Famer-in-waiting, and AJ is simply one of the best in the world.
Look, Drew McIntyre is the guy, cemented as such at WrestleMania 36, but he's 35 years old and in WWE lore the number of title reigns matters. So I think he drops the belt here, only to win it back soon after. But who wins it, then, Greg? Well that, to me, is Keith Lee. He made his pro debut only 4 years after Sheamus, but The Celtic Warrior has four world titles, a King Of The Ring, Royal Rumble, AND Money In The Bank all to his name. And AJ is AJ–he could win and be a great foil for Drew, and a WrestleMania moment would be great for him, but I think this is Keith Lee's night (one or two, lol).
Prediction: Keith Lee captures the WWE Championship, but pins Sheamus to do it, at WrestleMania 37
Edge vs. Randy Orton in an I Quit Match
I am going with the rumored stipulation here, because it really does make sense. It's a great gimmick that both men can really sink their teeth into, and Edge's return will be yet another great moment. I hope he doesn't return before this match honestly. Have him come back on Raw to set this up, but let this be his first match back in the company since the Greatest Wrestling Match Ever (where he lost to ol' Randall Keith Orton).
Picking a winner is hard. Edge is a Hall Of Fame legend, and Randy is an active performer. But Randy is the best Randy we've seen in a long time, possibly ever, and he's way more mature. I can easily see him wanting Edge to get the win here.
Prediction: Edge forces Randy Orton to say "I Quit" at WrestleMania 37
Raw Women's Champion Alexa Bliss vs. Charlotte Flair
When Charlotte Flair returned at WWE TLC, I fully expected this to build to Charlotte vs. Asuka at WrestleMania 37, a main event worthy rematch from their WrestleMania 34 showdown where Asuka suffered her first WWE loss. But Alexa Bliss is figuratively and literally on fire right now, and I think it culminates in a WrestleMania match with the Queen herself. Hopefully Asuka has a tag team partner and can possibly do something else, because I really don't want her to miss WrestleMania.
What happens here? #LOLCHARLOTTEWINS
Prediction: Charlotte Flair beats Alexa Bliss to win the Raw Women's Championship
Smackdown Women's Champion Sasha Banks vs. Bayley in a Falls Count Anywhere Match
I know we had a great blow-off for this feud at WWE Hell In A Cell, but these two deserve the WrestleMania stage. How we get there is simple: Bayley wins the Women's Royal Rumble match. You know me, I wasn't always the biggest Bayley fan, but in 2020 Bayley stepped her game up and deserves to add Royal Rumble winner to her resume.
I added the Falls Count Anywhere stipulation to give these women the chance to excel in a different way. They've wrestled each other so many times and are inseparably linked–but in a Falls Count Anywhere match in a football stadium they can really turn it up another notch.
To me, it's still Sasha Banks' time, and she can move on to a great feud with Bianca Belair after this one is over.
Prediction: Sasha Banks beats Bayley to retain the Smackdown Women's Championship at WrestleMania 37
"The Fiend" Bray Wyatt vs. Jeff Hardy
With Randy Orton, Edge, and Drew McIntyre otherwise occupied, we need an opponent for The Fiend. Keith Lee could work here, but that messes up another prediction now doesn't it? Instead we get crazy Jeff Hardy doing Crazy Jeff Hardy things, and this time it means an entertaining feud with The Fiend.
I don't see The Fiend losing here, as Jeff Hardy doesn't even really gain anything from a win.
Prediction: "The Fiend" Bray Wyatt beats Jeff Hardy at WrestleMania 37
Kevin Owens vs. Goldberg
While Goldberg dropped a challenge to Roman Reigns that might have really been him going off-script, it's a match that doesn't really make sense within current WWE storylines. Roman Reigns is the head of the table, and Goldberg just isn't likeable enough.
Kevin Owens, on the other hand, is insanely likeable and has been doing his best Stone Cold for a while now. A match with Goldberg doesn't really help Roman, but it could do wonders for Kevin Owens. Plus, they have history! Goldberg beat Kevin Owens for the Universal Championship at Fastlane in 2017 (thanks to "The Demo God" Chris Jericho, lol). That's enough to build a feud on, as Owens wants to avenge that loss and Goldberg scoffs at the notion that he needed any help to beat Owens.
So we get Goldberg's second WWE match of 2021 out of the way at WrestleMania 37, just like we did in 2020. And the year ends for him in the same manner as well–in a loss.
Prediction: Kevin Owens beats Goldberg at WrestleMania 37
NXT Champion Finn Balor vs. Karrion Kross
Finn Balor has already made the suggestion that we get him vs. Karrion Kross at the Showcase Of The Immortals, and honestly this match belongs on that stage. Kross is a main roster star through and through, totally misplaced on NXT. Balor is a great NXT Champion–he almost feels "too big" for the brand, but that in turn elevates the NXT altogether.
Kross doesn't need to win the Royal Rumble to get this, it's just easy for William Regal to go all William Regal and say, in his perfect British accent, "you'll get your match…at WRESTLEMANIA!" and we'll all be fine with it.
Kross belongs on the main roster, and should end up there after this match happens. He loses to The Demon, an iteration of Balor that has an amazing record in WWE, and then heads to Smackdown (or Raw) where he belongs.
Prediction: Finn Balor, as "The Demon," beats Karrion Kross to retain the NXT Championship
So there you have it, eight top matches for WWE WrestleMania 37, which takes place from Raymond James Stadium in Tampa Bay.
WAIT. Hold up–
This is a two night event, right? Let's slot these matches into the two nights!
WrestleMania 37, Night 1
WWE Champion Drew McIntyre vs. Keith Lee vs. Sheamus vs. AJ Styles
Smackdown Women's Champion Sasha Banks vs. Bayley in a Falls Count Anywhere Match
Edge vs. Randy Orton in a Falls Count Anywhere Match
Kevin Owens vs. Goldberg
WrestleMania 37, Night 2
Universal Champion Roman Reigns vs. Daniel Bryan
Raw Women's Champion Alexa Bliss vs. Charlotte Flair
"The Fiend" Bray Wyatt vs. Jeff Hardy
NXT Champion Finn Balor vs. Karrion Kross
Still plenty of opportunity on the card, including Big E defending his Intercontinental Championship, all three tag team championships, Bobby Lashley defending the United States Championship (although I could see all four members of The Hurt Business in an 8-man tag team match, possibly against Undisputed Era in another NXT crossover), a possible return for Braun Strowman, something of significance for Shinsuke Nakamura (him vs. Big E could kick all kinds of babyface vs. babyface ass), and more.
You'll notice an absence of The Rock (too busy, and we need fans for him to really make a difference), Brock Lesnar (not too busy, but his spectacle is best experienced with fans), John Cena (although it's entirely possible) and The Undertaker (he's retired, dammit!). I think we'll get legends in some capacity, but in the ring we have Goldberg and active legends like Randy Orton, Edge, and Roman Reigns (that's right, I said it!).
What do you think? Drop your predictions in the comments below, at me on social media @ChairshotGreg, or discuss this in our Facebook group.
NXT Minus 6: Let's Make History!
Bradley Jay makes history in this week's edition of the NXT Minus 6. What kind of history is he making? Well, that's for you to read and see!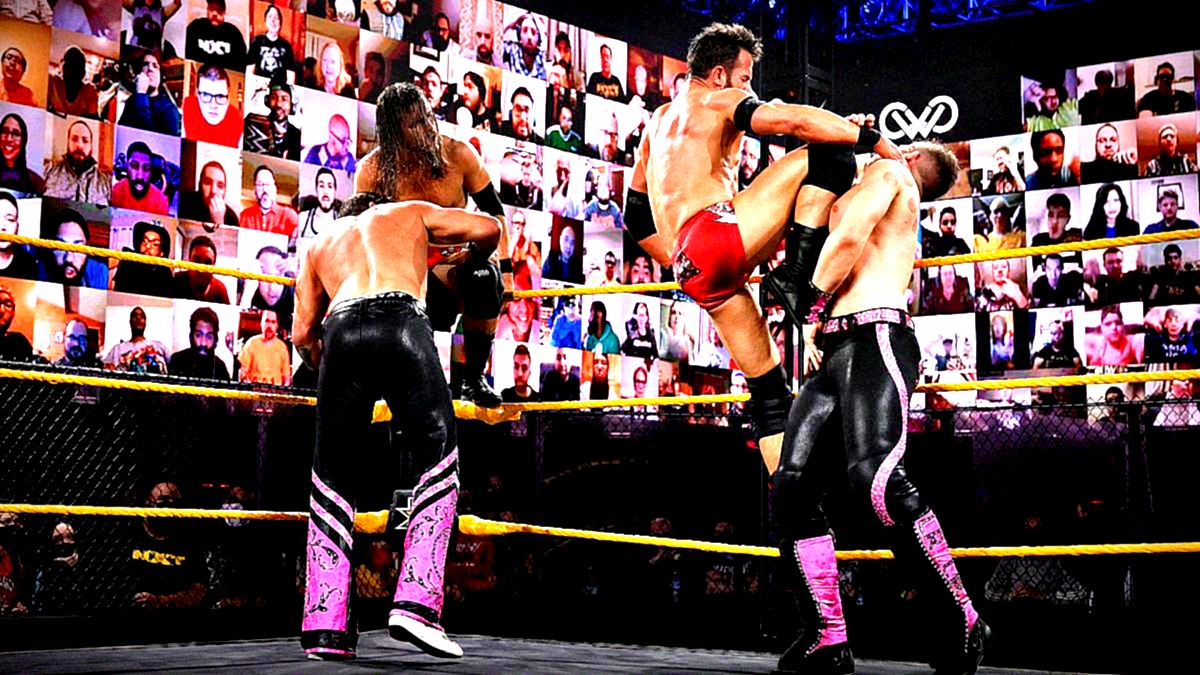 Bradley Jay makes history in this week's edition of the NXT Minus 6. What kind of history is he making? Well, that's for you to read and see!
This will be the most historic column in the history of history!
6. Did you notice how many people want to make history? It's all anybody talked about this week. I turned it into a drinking game. Every time someone said they wanted to make history, I took a shot. After 10 minutes, I died from alcohol poisoning. So much history.
5. Shotzi Blackheart will make history as the first person with green hair to win a Dusty Rhodes Tag Team Classic tournament. Kayden Carter & Kacy Catanzaro will become the first tag team in history to win a DRTTC whose collective weight would qualify for 205 Live. Ember Moon will make history as the first person to leave NXT, return and win a tournament that didn't exist the first time she was there. BTW, the tag team I want to see is Kayden Carter & Ember Moon.  
4. Johnny Gargano and Austin Theory will make history as the first mentor/mentee team to win the DRTTC. KUSHIDA will make history as the first wrestler to win in all caps! MSK will make history as having the most God-awful name of any team to win. Unless it's a shout out to Memorial Sloan Kettering Cancer Center, then the name is doo doo on a stick.
3. Grizzled Young Veterans are sssssooooooon to make history as the first team to lose in the finals and win it the next year. Killian Dain by himself will be the hairiest team ever to win the DRTTC. Bollywood Boyz will make history as the first…I can't finish that sentence. Those gomers aren't winning Jack Squat. 
2. Overall, it was a good start to the tournament. Every match was 3.5 stars. Nothing memorable, nothing horrible. Breezango versus Undisputed Era was the best of the bunch. It would have been better without the horribly overbooked end. I'm not sure the point of it all if Breezango couldn't use it to pick up a victory.   
1. "You look like a man who is questioning if he's still got it." It was a filler line, but that's the story! I'm slightly excited for Tommaso Ciampa versus Timothy Thatcher, primarily because of the Fight Pit. Right now, it's two tough guys wanting to beat each other up. I want to see Ciampa fighting to prove he's still got it. I want to see Thatcher fighting to crush the soul of the locker room leader. That's the story.