Kona Reeves's Gimmick has a short Life Span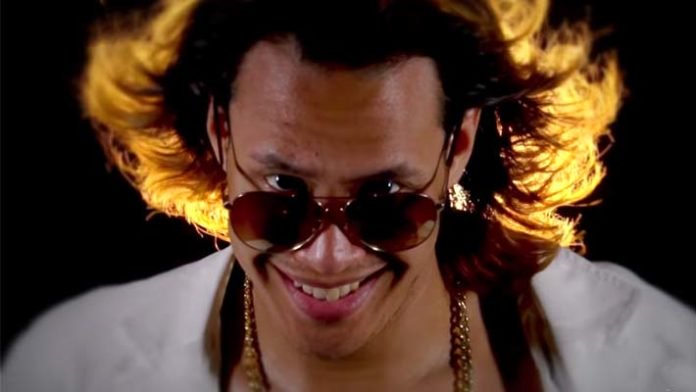 Now on an episode of NXT that featured a great 6 man tag main event and an interesting opening segment between Aleister Black vs Tomasso Ciampa the thing from this week's episode of NXT I want to talk about Kona Reeves. I've been sceptical since I saw the vignettes for his new character: The Finest. I wasn't impressed with his debut, but I reserved judgement. After this week I have to say I don't see this gimmick going very far.
First off, the gimmick itself is nothing we haven't seen before: the self-obsessed heel who thinks he's the greatest and likes to show off what he has. This week the commentators were making comparisons to the Million Dollar Man Ted Dibiase so I think that's who they're trying to turn him into. It's not that you can't put a new spin on a previously used gimmick. When I first saw the Velveteen Dream I thought he was the latest Goldust rip off, but he made it its own unique thing. The same thing could happen with this gimmick, but I don't think Kona is the guy to do that. He's very one dimensional right now. The difference between Kona and the Dream is had the confidence and the charisma to pull it off. You didn't see Patrick Clark you see Velveteen Dream. You look at Kona and think "Oh look Kona Reeves has new gimmick". You don't see the finest. He doesn't look confident in the role and he does little to sell you on the gimmick.
Another thing is if you're going to say you're the best you need to be able to back it up. Kona really isn't that impressive in the ring. He's not got a very varied move set. His finisher is finisher the Hawaiian drop is very lacklustre.
Also, I don't think he's got the right look for it. His smile is quite unsettling. Looking at him he looks more suited to an unhinged character. And you can't say you have the finest hair when it's clearly receding. The way he's going at the moment I don't see him getting called up. Even if he does how long before he's relegated to Main Event. Just look at how No Way Jose has fared since being called up if you want an example of what could be in store for Kona. That's not that I don't want to see Kona make something of this gimmick. I never actively want someone not to succeed no matter how I feel about them. This is a time when I really want to be wrong about someone. Maybe Kona will follow the Elias path of not being the best in NXT but managing to find his feet on the main roster.
It feels mean to pick on Kona and I do forget sometimes that NXT is still a developmental brand. On the other hand if they put so much behind a character with vignettes and everything you need to do your part.