MLW Fusion Ratings & Review: 6/1/2018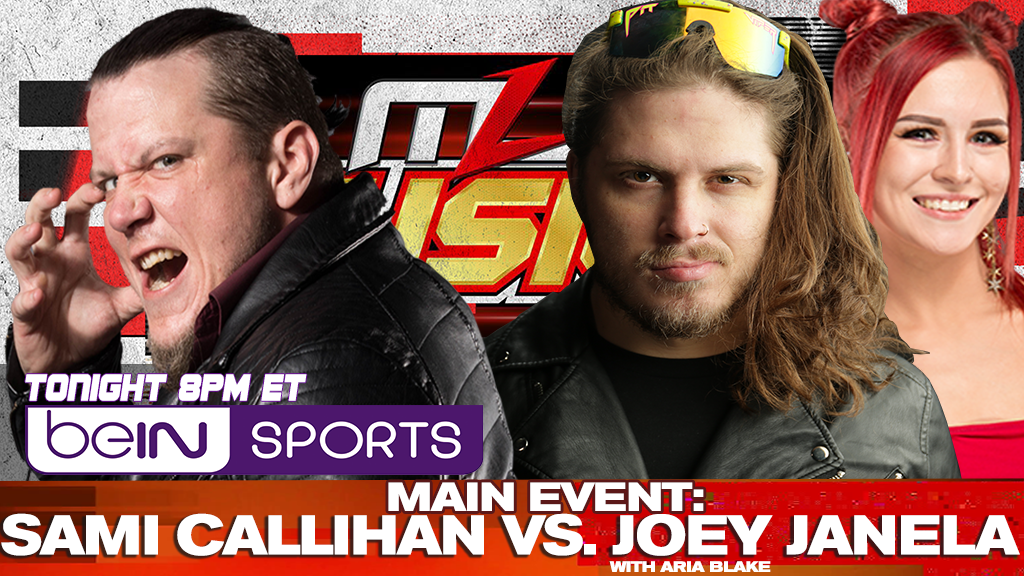 MLW Fridays have become something to look forward to. Especially seeing where they go after Pentagon's failed attempt to win the title and I'm also curious who's number 1 on the Top 10 now.
Just a bad couple weeks for Pentagon on TV. Losing his Impact World Title at Under Pressure and failing to beat Strickland. Don't worry evil dragon man, it'll get better.
Now on to the show.
Col. Robert Parker opens the show talking about his Stud Stable and how they're gonna hospitalize Jeff Cobb.
Jeff Cobb vs Jake Hager w/ Robert Parker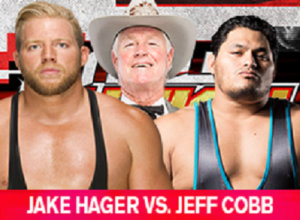 The match that MLW hypes as the All American against the Olympian, doesn't completely live up to the hype.
It starts off the same way most power matches do with a clinch and then someone hits knee strikes or a few short elbows and then they hit the ropes. Cobb hits a nice suplex, but Hager manages to stop a sunset flip and lays in some of his own offense.
We saw Cobb hit the Standing Moonsault, and attempts his Tour of the Islands finish. After countering Cobb's finisher, Hager manages to get the advantage off of a missed Standing Shooting Star Press and gets the Ankle Lock in deep.
Winner: Hager via Ankle Lock
Rating: **
Cobb gets taken out by ambulance
Kaci Lennox finds Shane Strickland in the back after the video package recapping last week's title match. Kaci wants Shane's thoughts on the match, Strickland puts it over as difficult but as he goes out to his car, Salina de la Renta is waiting for him. He thinks they're done, she thinks otherwise, so be it Pentagon or someone else from her stable, Salina still has unfinished business with Shane.
Sami Callihan promo consistent with him being dangerous and crazy. Also says "they" are taking over, but doesn't go into detail about who his new associate is or what "they" is.
They reveal the new MLW Top 10 Rankings:
10. ACH
9. Jake Hager
8. Joey Janela
7. Barrington Hughes
6. Jimmy Havoc
5. MVP
4. Sami Callihan
3. Rey Fenix
2. Pentagon
1. Tom Lawlor
Kotto Brazil vs Rich Swann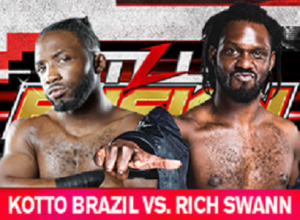 Brazil has yet to be considered anything more than a jobber with a little more fight in him and this is Swann's debut for MLW.
So this is a pretty solid and standard match. Kotto gets in a multitude of strikes, monkey flips, cutter, block buster and a Code Red might've been the biggest move he pulled off. Whereas Swann basically did his usual things from 205 Live, nice kicks, a few submission attempts and eventually hits a Phoenix Splash for the win.
Not sure if this was supposed to prove that even the lowest wrestler in MLW could still put up a decent fight against a big name, or if this was too competitive. Still a good match, just nothing overly special.
Winner: Swann via Phoenix Splash
Rating: ***
They cut back to MJF in the crowd with some gorgeous woman drinking champagne.
Sami Callihan vs Joey Janela w/ Aria Blake
Callihan comes out with two leather clad unknown big guys now, and Janela immediately brings the fight to them. A big cannonball into all three sets a tone that Janela doesn't care about being out numbered.
It looked like Janela won the match after a Death Valley Driver, but Callihan barely got his foot on the ropes. Getting a little desperate after trading strikes and headbutts, Sami dumps him out to MJF. And in typical heel fashion MJF gets in a few licks, rams him into the post and rolls him back in, to a waiting Callihan. Callihan hits Cranial Contusion and picks up the pinfall.
MJF continues the beat down on Janela after the match.
Winner: Callihan via Cranial Contusion
Rating: ** 1/4
The stories are all resetting after the Championship match last week, and it really showed. None of the matches had a ton of build or even that much heat in general, so it made it hard to get really excited. Plus a crowd that wasn't overly active obviously didn't help how the product comes across either.
So I still haven't seen an episode that matches the debut when it comes to match quality and overall crowd reaction, but nothing has been terrible. The show is fine, MLW is still building up and I'm not even mad right now.
---
Always Use Your Head and visit the official Pro Wrestling Tees store for The Chairshot All t-shirt proceeds help support the advancement of your favorite hard-hitting wrestling website, The Chairshot!

---
Ring Warriors: Episode 3 Review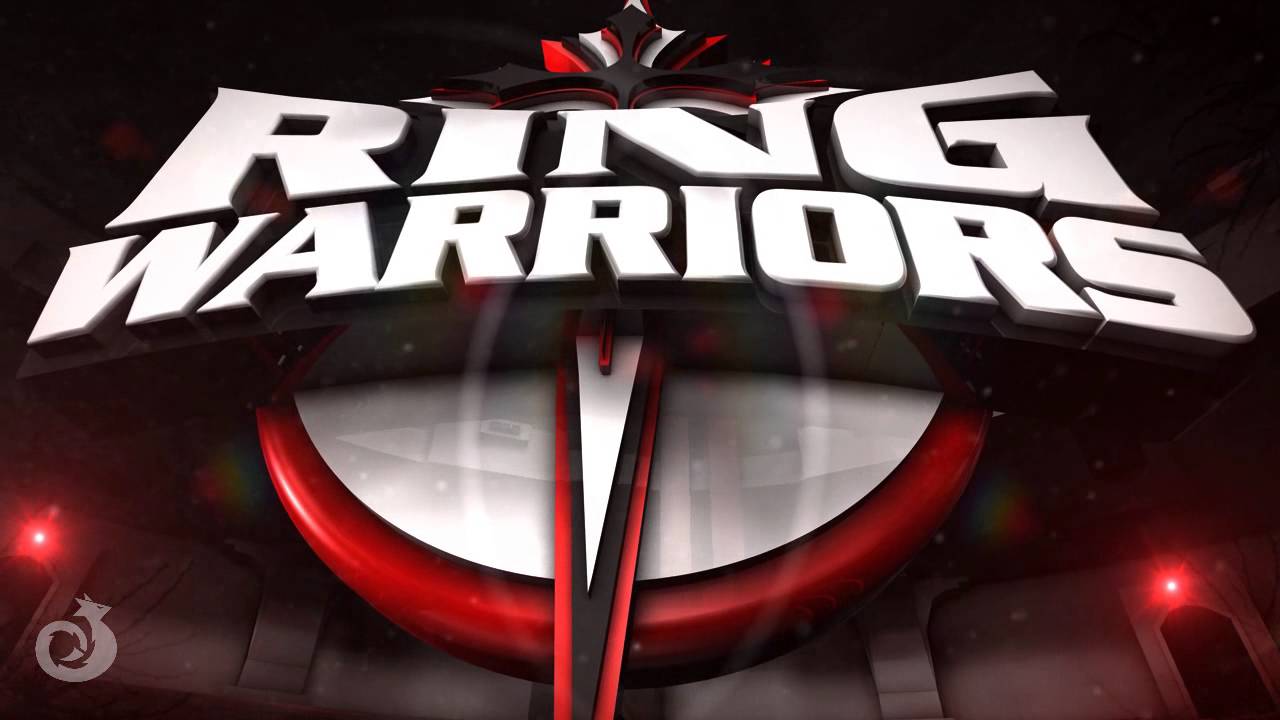 As I prepared for a drive to Guthrie, Oklahoma for a show I sit down for a cup of coffee and new episode of Ring Warriors. We open the show with a promotion of the Grand Championship tournament and get promised two quarterfinal matches in this hour. Our commentary team includes Austin Aries again this week. Ken Resnik finally gets introduced before he speaks with Dante Brown and Michael Tarver. Michael Tarver is still jacked to the gills and he can cut a promo. A cheesy promo, but a promo. Same goes for Wes Brisco but he doesn't sound quite as confident.
Quarter Final Match: Michael Tarver w/Dante Brown vs Wes Brisco
Wes Brisco comes out like a white-hot babyface. I really hate that Wes wears his tights over his boots. Tarver wearing MMA gloves doesn't make sense at all. If you're legitimately trying to hurt someone like the character you play, why would you wear gloves the insulate your punches and stop landing a knuckle on a cheekbone or chin? I'm not sure how stiff Tarver really is but his kicks look brutal. They've been going back and forth all match. I don't remember Tarver being this decent of a worker. I popped for Aries's line about rather having Bronco Lubich as the referee. We go to a nice cinematic shot of the announce team as Wes Brisco wins by an Indian Death Lock he calls the Brisco Lock.
Winner: Wes Brisco
The Hotshots (Cassidy Riley & Chase Stevens) vs The Demi-God of Death and Dark Child
I will say The Hotshots have the build I like to see in wrestling, they don't look like bodybuilders but they look powerful. Reverend Joseph Nelson apparently a southern preacher gimmicked manager sends Funnybone known now as The Demi-God of Death and Dark Child fka as Chance Prophet. Not much has changed with Dark Child's looks since my first review of Ring Warriors. This match is an all-out brawl. Cassidy Riley sets up for a tag team move and Chase Stevens has to wait for Dark Child to get in position to pick his ankle which looked kind of clunky. They set up the move after the disqualification by Dark Child pushing the referee. Then Stevens misses the neckbreaker when they finally get to hit the move.
Winners: The Hotshots
We now get a pre-tape on the Slambino family. They come to apparently extort Joe's New York Pizza in Las Vegas. The owner seemingly convinces them to make a pizza instead of taking the money from the register. One of the Slambino's presumably the boss puts cheese on the pizza before the sauce causing the whole family to go off on him. They all leave and he leaves taking the uncooked pizza with him saying "I'll cook it at home!" This whole scene took any honest heel heat a mob family gimmick could get out from under them.
Quarter Finals Match: Jeff Cobb vs Luke Hawx
We start off with an interview with Jeff Cobb. I popped when Jeff said that Luke Hawk "Ain't no altar boy." then how convenient as the interviewer mentions Luke being a big dude here comes Luke towering over Jeff Cobb. Just like that, it's time for the main event. Classic Jeff Cobb once we go through a series of tie-ups he lands a wrestling takedown as you'd expect from a 2004 Olympic Wrestler from Guam. Luke Hawx got major air on the dropkick. Most dropkicks land somewhere near the chest, Luke has his feet on either side of Cobb's head. Both men threw many variations of the suplex. Jeff Cobb shows his athleticism with a standing moonsault. Luke Hawx stands on the outside of the second rope then moonsaults into the ring onto Cobb in a anything you can do I can do better moment. Luke Hawx shows his ring generalship by grabbing the rope instead of kicking out this late in the match. Cobb hits a standing dropkick which hits Hawx in the chest while he's sitting on the top rope. Another pop when Aries mentions giving Luke Hawx "Option C" to allow him to win the title. While on the outside Austin Aries starts distracting Luke Hawx allowing Jeff Cobb to slide in before the count out. This was hands down my favorite match so far in both episodes I have seen.
Winner: Jeff Cobb
This felt very much like an old-school Southern wrestling show. Wes Brisco, The Hotshots, and Luke Hawx are definitely Southern style workers and the people they worked with worked with that very well. Again the cinematic views before and after each break, whether they were shot from drone or helicopter, are stunning. Ring Warriors is quickly becoming one of my favorite wrestling promotions on TV today.
Wrestling with the Revolution from the desk of James Southard
---
Always Use Your Head and visit the official Pro Wrestling Tees store for The Chairshot All t-shirt proceeds help support the advancement of your favorite hard-hitting wrestling website, The Chairshot!

---
Sonoran Championship Wrestling BATTLE|LINES Results (9/21/18)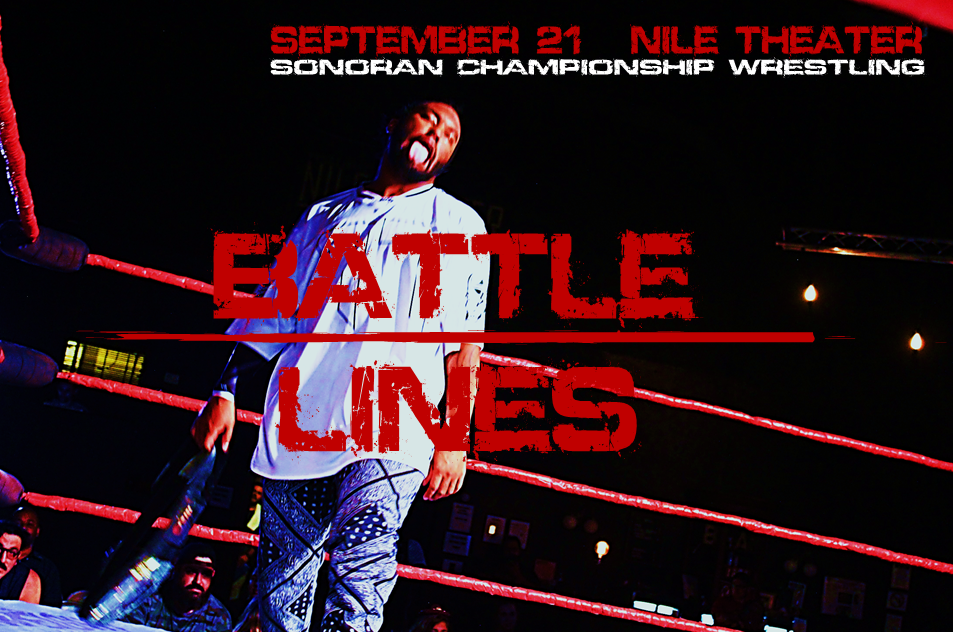 SCW (Sonoran Championship Wrestling) returned to The World Famous Nile Theater on Friday night, September 21, for BATTLE|LINES! Tensions were high all night, and the rowdy crowd in attendance were treated so some amazing action.
By the end of the night we had a new (but reluctant) tag team, fans begging for more EJ-Calder, one pissed off challenger, and the revelation of perhaps the strongest force ever to hit SCW…
Full results:
Navajo Warrior pinned Alex Salyers
Salyers reminded everyone of the reasons he asked for "the biggest, baddest, and most respected man in Arizona," and then promptly punched him in the face. The legendary competitor proved too much in the end.
SBR & Cole Wright (with Travis Lee) beat Awesome Andy & Aguila
Two brand new teams in SCW brought the action early and never stopped, bringing the fans to their feet on multiple occasions. In the end, Travis sprayed Andy with Body Spray, leading his team to victory. After the match it was obvious that SBR & Cole had no clue what Travis was up to.
The Heat Seat with Pete The Heat and special guest Sergio Vega
Pete The Heat welcomed Sergio Vega, who explained that he was attacked at the border on his way to August's Big Trouble In Little Mesa. He didn't see the attacker, but did notice that Jay Garland was wearing a Sergio Vega shirt when he left the building with Thugnificent that night. The Hawaiian Lion entered the ring to remind Sergio to focus on their match later in the evening, and that the Arizona legend fully intended on ending the year-plus reign of the champion.
SOS (with June Jackson) pinned Morgan (with Adrenalyn) in a No Disqualification Match
June Jackson announced that she would not be participating in the match, but "supervising" as her best friend, SOS, battled Morgan instead. Morgan didn't come alone, bringing back-up on the form of Adrenalyn! All four women battled throughout The Nile, but in the end a (legal) chairshot from SOS allowed her to score the pin after June blasted Adrenalyn with a tire iron.
EJ Sparks and Calder McColl battled to a time limit draw
In another first time ever encounter, EJ and Calder brought the fight in a big way, neither letting up for the duration of the match. Calder connected with an Air Raid Crash, but EJ kicked out of the pinfall attempt right before time expired. Calder was frustrated, but the two men embraced to end a match that fans are already asking to see again.
Toom E Guci addressed the crowd
SCW co-owner and general manager Toom E Guci announced that on October 19, we will celebrate two years of Sonoran Championship Wrestling  at Run The Gauntlet. Competitors will compete in the biggest Gauntlet ever, spanning the entire evening, and the winner will have the ability to make any match they choose. Toom revealed that the first match of Run The Gauntlet.
SCW Tag Team Champions Jay Garland & The MITH and Impulse Champion Thugnificent fought The Brothers Of Wrestling (Evan Daniels & R-Three) and LJ Ramos to a no-contest
Toom E Guci got the answers he was seeking when these six men jumped into action. LJ Ramos was (seemingly) injured during the match, and was rendered unable to continue and helped to the back. The 3-on-2 advantage proved to be too much for the BOW, and when all hope was lost LJ returned to the ring! Once LJ was tagged in, he stood face-to-face with The Man In The Hood, but turned around and attacked Evan Daniels! Garland, Thugnificent, MITH, and Ramos maintained a 4-on-2 advantage until EJ Sparks ran to confront the four men. Before EJ could do anything, June Jackson snuck in and hit EJ with a low blow, leading to a 5-on-1 attack on the fan favorite. Jay Garland took the mic and revealed that Genesys was reformed, much to the dismay of Toom E Guci.
SCW Heavyweight Champion Sergio Vega pinned The Hawaiian Lion to retain his championship
After defeating Ricky Mandel to earn this championship opportunity, The Hawaiian Lion took the fight to the champion, but there was no backing down for Sergio Vega. Lion connected with an Axe Bomber late in the match, but was slow to cover. Sergio kicked out, but Lion immediately latched onto a Coquina Clutch. Sergio got to the ropes multiple times, and referee Scott Johnson had to pull Lion off of Sergio. Lion protested, but that gave Sergio the opening he needed to score the victor. Lion snapped after the match, taking out his frustrations on the champion and refusing to release the Clutch. The Navajo Warrior hit the ring to finally break Lion from the hold, restraining him before he could do more damage to the champion, the official, and potentially his own career.
Sonoran Championship Wrestling returns to The Nile Theater on Friday, October 19, 2018 for Run The Gauntlet! Don't miss this night of non-stop action as the SCW roster attempts to Run The Gauntlet from start to finish.
Credit: https://scwwrestlingaz.com/
---
Always Use Your Head and visit the official Pro Wrestling Tees store for The Chairshot All t-shirt proceeds help support the advancement of your favorite hard-hitting wrestling website, The Chairshot!

---
James' Ring Warriors Results & Review (9/16/18)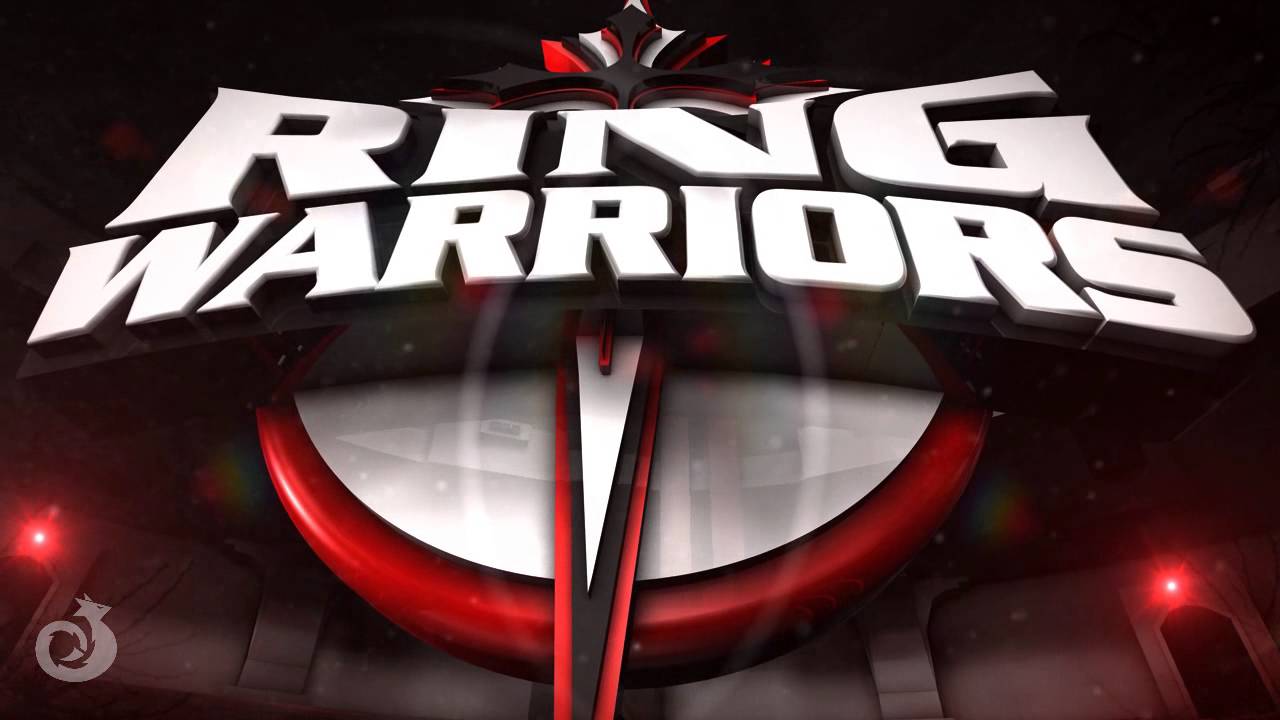 Rolling out of bed at 6:45 on a Saturday morning for no reason is far from my idea of a good time. But this morning is different, today is the first episode of Howard Brody's Ring Warriors TV show on WGN America. Words cannot begin to describe how happy I am when I see a new promotion getting a national TV deal. So that being said the good folks right here at The Chairshot and myself will be bringing you a weekly review.
Austin Aries is the first face we see as he tells us the belt collector and a taping with some names I immediately recognize including Kahagas, Desi Derata, Jeff Cobb, Kahagas, even stars from the original Ring Warrior show such as Alex Chamberlain and Chance Prophets. Blake Chadwick and Larry Brannon welcome us but are quickly interrupted by the title collecting, banana eating, Austin Aries.
Austin Aries seemingly cut his usual babyface promo before leaning heel the goes beyond this saying he was pulling out of the Ring Warriors Grand Championship tournament and he was part owner of Ring Warrior. My favorite part was the scrolling breaking news update across the bottom of the screen confirming that he, in fact, had become a partner of Ring Warriors. He then makes his first executive decision and joins the commentary team at the Sam's Town Casino tapings.
Damian Drake vs Martin Casus
Our first match sees a guy I'm a huge fan of and think highly of Martin Casaus, Lucha Underground's Marty the Moth, taking on a guy I'd never heard of. Austin Aries compares Martin to a "jacked Jack Black" in typical fashion. It was a classic big man little man story with Martin Casaus throwing Damian Drake around. Drake reminds me of Will Ospreay not just in appearance but in what little offense we saw. It didn't take long for Casaus to hit Lights Out and pick up the win.
Winner: Martin Casaus
Desi Derata vs Santana Garrett
We get a promo from Santana Garrett mentioning that her first match was with Ring Warriors and she won the Ring Warriors Ladies Championship. Desi Derata I've had the pleasure of working with many times with the Imperial Wrestling Revolution, now the World Class Revolution. Desi has a solid 5-6 inch height advantage so she gets the majority of the middle offense before being cut off by Santana Garrett. Garrett lands a beautiful side Russian leg sweep and floats over into a pin attempt. Santana Garrett attempts a handspring only to have her hair pulled allowing Desi to hit the North Wind. Oddly the referee stopped counting the pinfall. Austin Aries refers to the referee as Mr. Lahey, which being a Trailer Park Boys fan popped me.
Winner: Desi Derata
We now get a promo from Wes Brisco, son of WWE Hall of Famer Gerald Brisco. Wes says he is here to prove to people that the black cloud that followed him is gone and he is here to win the Ring Warriors Grand Championship. He says he's never going to quit, he is going to remember the bad times to make sure he solidifies his name in the history books.
Luke Hawx vs Chris Bey
Luke Hawx looks as jacked as ever and the "Southern Stomper" looks ready to go. Luke Hawx interrupts Chris Bey's entrance and demands to be announced first. The 19-year veteran of the business is quickly taken down by the high flying, fast paced offense of Chris Bey. Hawx turned it around and slowed it down landing a series of chops, the first of which almost sent Bey over the ropes. Chris Bey jumps on Luke Hawk's back before jumping up and stomping the back of his head. Luke Hawx catches Bey in mid-air and puts him away after a series of backbreakers. Luke then proceeds to help Bey up after the match raises his hand and even does the head rub like you would give a kid who just lost.
Winner: Luke Hawx
Kahagas vs Alex Chamberlain
Ken Resnick gets us some comments from The Tokyo Monster and his manager Dante Brown. Alex Chamberlain has definitely put on some muscle and looks older which makes him look more like a wrestler and less like a kid. Austin Aries teases an Impact Wrestling title match in Ring Warriors next week. Kahagas and Chamberlain go back and forth trading blows and brawling in and out of the ring. After a few meetings with the barricade, Chamberlain is seemingly out of this match. A Stan Hansen like lariat out of the corner almost ended Kahagas' reign of punches on Chamberlain. After a series of sneaky pinfall attempts an inside cradle puts The Tokyo Monster away.
Winner: Alex Chamberlain
Words cannot begin to describe how impressed I was with this show they're truly blending old and new school wrestling. Having homegrown talent that's had time to mature and hone their craft as well as some of the up and coming names on the independent scene vs trying to us former major company names to draw in fans is a smart move in my opinion. Seeing Ken Resnick made me smile as I remembered ever post Mean Gene AWA show I had watched. The staging was simple but effective. The video production including David Marquez of the United Wrestling Network and his own promotion Championship Wrestling from Hollywood, was phenomenal. The in-ring action can only really be shot one way but the cinematic shots of the commentators, the matches themselves during the pre-break segments, and the drone shots of Las Vegas were gorgeous. I must say Howard Brody and the Ring Warriors crew might have just made me a morning person.
Wrestling with the Revolution from the Desk of James Southard
---
Always Use Your Head and visit the official Pro Wrestling Tees store for The Chairshot All t-shirt proceeds help support the advancement of your favorite hard-hitting wrestling website, The Chairshot!

---