MLW Fusion Ratings & Review: 6/1/2018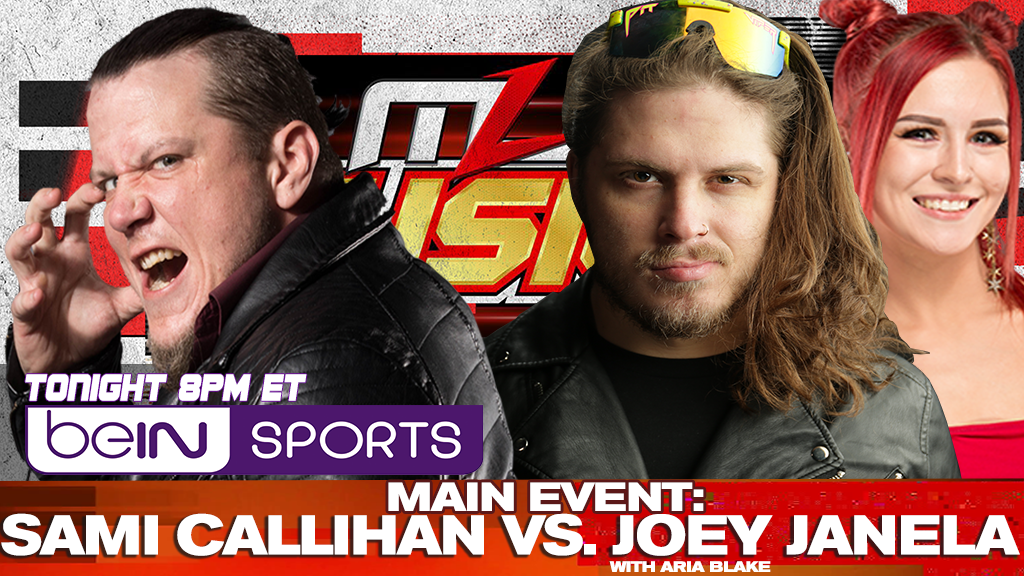 MLW Fridays have become something to look forward to. Especially seeing where they go after Pentagon's failed attempt to win the title and I'm also curious who's number 1 on the Top 10 now.
Just a bad couple weeks for Pentagon on TV. Losing his Impact World Title at Under Pressure and failing to beat Strickland. Don't worry evil dragon man, it'll get better.
Now on to the show.
Col. Robert Parker opens the show talking about his Stud Stable and how they're gonna hospitalize Jeff Cobb.
Jeff Cobb vs Jake Hager w/ Robert Parker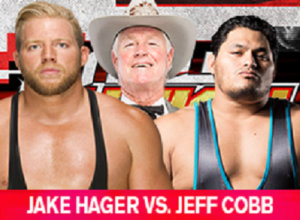 The match that MLW hypes as the All American against the Olympian, doesn't completely live up to the hype.
It starts off the same way most power matches do with a clinch and then someone hits knee strikes or a few short elbows and then they hit the ropes. Cobb hits a nice suplex, but Hager manages to stop a sunset flip and lays in some of his own offense.
We saw Cobb hit the Standing Moonsault, and attempts his Tour of the Islands finish. After countering Cobb's finisher, Hager manages to get the advantage off of a missed Standing Shooting Star Press and gets the Ankle Lock in deep.
Winner: Hager via Ankle Lock
Rating: **
Cobb gets taken out by ambulance
Kaci Lennox finds Shane Strickland in the back after the video package recapping last week's title match. Kaci wants Shane's thoughts on the match, Strickland puts it over as difficult but as he goes out to his car, Salina de la Renta is waiting for him. He thinks they're done, she thinks otherwise, so be it Pentagon or someone else from her stable, Salina still has unfinished business with Shane.
Sami Callihan promo consistent with him being dangerous and crazy. Also says "they" are taking over, but doesn't go into detail about who his new associate is or what "they" is.
They reveal the new MLW Top 10 Rankings:
10. ACH
9. Jake Hager
8. Joey Janela
7. Barrington Hughes
6. Jimmy Havoc
5. MVP
4. Sami Callihan
3. Rey Fenix
2. Pentagon
1. Tom Lawlor
Kotto Brazil vs Rich Swann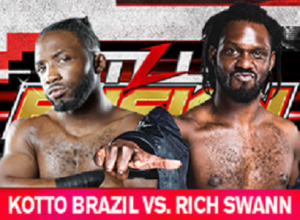 Brazil has yet to be considered anything more than a jobber with a little more fight in him and this is Swann's debut for MLW.
So this is a pretty solid and standard match. Kotto gets in a multitude of strikes, monkey flips, cutter, block buster and a Code Red might've been the biggest move he pulled off. Whereas Swann basically did his usual things from 205 Live, nice kicks, a few submission attempts and eventually hits a Phoenix Splash for the win.
Not sure if this was supposed to prove that even the lowest wrestler in MLW could still put up a decent fight against a big name, or if this was too competitive. Still a good match, just nothing overly special.
Winner: Swann via Phoenix Splash
Rating: ***
They cut back to MJF in the crowd with some gorgeous woman drinking champagne.
Sami Callihan vs Joey Janela w/ Aria Blake
Callihan comes out with two leather clad unknown big guys now, and Janela immediately brings the fight to them. A big cannonball into all three sets a tone that Janela doesn't care about being out numbered.
It looked like Janela won the match after a Death Valley Driver, but Callihan barely got his foot on the ropes. Getting a little desperate after trading strikes and headbutts, Sami dumps him out to MJF. And in typical heel fashion MJF gets in a few licks, rams him into the post and rolls him back in, to a waiting Callihan. Callihan hits Cranial Contusion and picks up the pinfall.
MJF continues the beat down on Janela after the match.
Winner: Callihan via Cranial Contusion
Rating: ** 1/4
The stories are all resetting after the Championship match last week, and it really showed. None of the matches had a ton of build or even that much heat in general, so it made it hard to get really excited. Plus a crowd that wasn't overly active obviously didn't help how the product comes across either.
So I still haven't seen an episode that matches the debut when it comes to match quality and overall crowd reaction, but nothing has been terrible. The show is fine, MLW is still building up and I'm not even mad right now.