Stardom Sapporo Queen's Fes Results & Review (6/3/2018)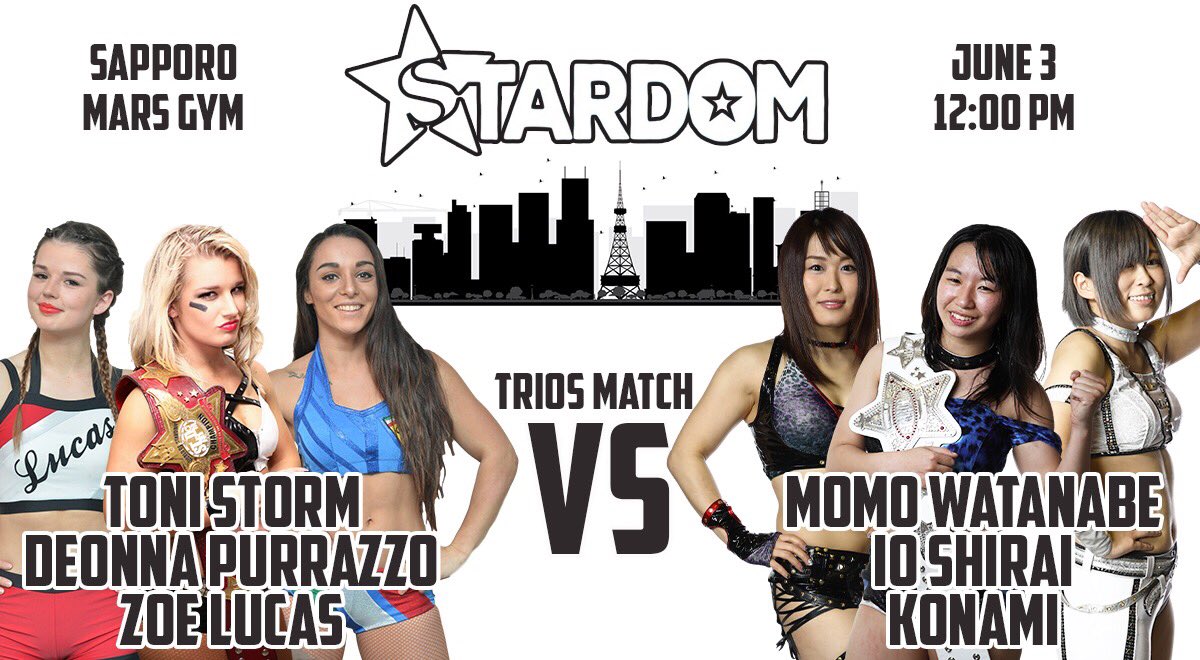 We're back with Stardom as Oedo Tai are set to defend their Goddesses of Stardom Championships and we also get the Future of Stardom Championship match as well in a highly anticipated match up. We have a rather stacked card for this show so it's sure to be a good one,.
So let us…dive right in.
Three Way Match
Leo Onozaki vs. Shiki Shibusawa vs. Tam Nakano
Review: Our show starts off with a three-way match between two STARS members, Tam Nakano and Shiki Shibusawa and JAN's Leo Onozaki. I wonder how many cutters Leo will do throughout the match, gonna take all bets for this one.
The match is incredibly short and uneventful and it's a shame because you actually can tell a great story in under ten minutes, but this was the exact opposite of that, unfortunately. Tam and Shiki would do a double Dropkick to Leo once she was on the mat, but it was just very poorly timed as was a lot of moves in the match. Leo would hit two cutters this time with one of them being a double cutter to the both of them and it's kinda progress except that she doesn't do much outside of that except for punches and a poorly executed Scoop Slam. In less than five minutes, Tam would pin Leo after hitting a Roundhouse Kick to her head to win the match.
Recommended: Skippable
Leo's Cutter Count: 2 (Yes, I'm actually adding this from now on.)
Future Of Stardom Title Match
Starlight Kid (c) vs. AZM
Review: We get out first title match early with Starlight Kid defending her championship against AZM in the highly anticipated rematch. The last time they fought was on April 1st where Starlight would get the win in about five minutes and since then AZM has been trying to get back into the title picture because she feels like that title belongs to her and not Starlight. We would always see them facing off in tag matches throughout the tours and both of them have been back and forth with the victories and have gotten better each time they paired off in the ring, so this one should have a better payoff.
Starlight would offer her hand to AZM for a sign of respect, but AZM would kick her hand away since she doesn't need her respect since she just wants her title. The match started off with the two of them slapping each other in the face til Starlight ducked one of them to slap her twice and they both would grab onto their heads until the referee told them to break it up. They would then do some chain wrestling with them reversing each other to show that they're evenly matched in the ring until AZM went to the outside to catch her breath as Starlight went to go look for her, but AZM would give her a sneak attack by Dropkicking her from behind to make her go out the ring. AZM would start to attack her outside and would try to throw her towards the turnbuckle post, but Starlight would reverse it to try and throw her into it, but they keep reeling each other in to reverse it to throw the other in their, but no like as Starlight breaks it up to punch her instead and then AZM Scoop Slams her down. Eventually, they would get back in the ring as Starlight Double Stomps her taped up back and does the Camel Clutch to work out on her back some more till she broke the hold and AZM would get revenge and beat her down and Dropkick her back by the ropes.
Starlight would attempt the 619 as she misses but would catch her with the second attempt through the bottom room despite one foot missing it and does a Standing Moonsault for good measure. Starlight would keep on working her back with submissions and strikes to make sure she would get her down for a three count to make her get weaker whenever she did more of her impact moves. The two would do a Dropkick to each other back and forth until Starlight was caught to catch her with a second one in time before AZM could do it back to her and she would catch her with her Rounding Frog Splash and it looks like this could be it, but AZM kicks out at two just in time. Getting frustrated, Starlight would do her variation of the Walls of Jericho until she could slip out of it and Starlight would attempt another Moonsault for her to miss as AZM gets enough energy to hit her Jumping Crossbody and once she hits it, the bell would ring meaning the fifteen minute time limit expired and the match is now a draw, and Starlight is still the Future of Stardom Champion. Will these two clash again? Most definitely.
The Future is now! We're in Sapporo and Starlight Kid defends the Future of Stardom title vs AZM, on https://t.co/q8dHnFmJUw! pic.twitter.com/7guwL3BACy

— We Are Stardom (@we_are_stardom) June 13, 2018
Recommended: Very good match, worth a viewing.
Tag Team Match
Jungle Kyona & Natsuko Tora vs. Hazuki & Natsu Sumire
Review: Oh hey, Nao Yamaguchi is back from her concussion and I see she is still Oedo Tai's adorable puppy. Hazuki and Sumire are talking about how they're gonna beat the fatties (Natsuko and Jungle) while they have so much fruit to spare as Nao keeps trying to take one, but she eventually gets fed by the two. Sumire and Hazuki don't care much about the match as they were seen sitting by their corner of the ring eating their pineapple while ignoring the referee until he decides to tell them no so the match could start.
We have Sumire and Kyona starting us off finally. Kyona would Shoulder Block her a couple of times until Sumire goes to the corner to eat her fruit again, but as Jungle rushes towards her, Sumire would duck and feed her a couple to distract her (sharing is caring) to attempt a roll-up, but Kyona kicks out. Nao would try to help them out by dragging Natsuko and Kyona outside of the ring when they got knocked down, but they would double team her and I believe this is animal abuse and they need to stop it. The match was entertaining since they had that good comedy bit, in the beginning, to get the people entertained and then the second half of the match delivered with some intensity from Kyona. Hazuki and Sumire would try to Double Suplex her and it would backfire causing Kyona to Suplex the both of them. Natsuko would then Spear Hazuki to try and get the win, but Hazuki weakly kicks out of it while Sumire and Jungle are outside of the ring fighting. Hazuki would hit the Falcon Arrow to knock her down and then hits the Atomic Bombs Away to pick up the win for Oedo Tai.
Recommended: For the return of Nao Yamaguchi and an entertaining match, yes.
Six Man Tag Team Match
Deonna Purrazzo, Toni Storm & Zoe Lucas vs. Io Shirai, Konami & Momo Watanabe
Review: Our next match is a six-man tag match with the return of our World of Stardom Champion, Toni Storm as she leads her team with Deonna Purrazzo and Zoe Lucas to take on Queen's Quest members, Io Shirai, Konami, and Wonder of Stardom Champion, Mono Watanabe. In the pre-match interview, Zoe would be excited saying Toni and Deonna would come back for her and they look at her confused as to why she's so hyper, but Zoe would do it again which makes the other two leave the area to do their match, why are Toni's pre-match interviews always so awkward? This is also the first match since she made her official announcement of departing from the company and she wants to show she'll still end up on top for the remainder of her time in the company.
We had Momo and Deonna starting it off as they went back and forth till they made the tag with Konami and Zoe this time and the same thing will happen until Toni and Io were in the ring together and it looked like Io was getting the advantage for a while until Toni sucker punched Io after a handshake to get the heat over her. Eventually Momo would be in for the hot tag as she was mostly working on Zoe Lucas for the duration of the tag and would go for the Tequila Sunrise which Zoe broke out of and would send Momo to the corner for her, Deonna, and Toni to all get a move in on her to try and knock her down, then they would try to do a Triple Suplex to their opponents which Queen's Quest tries to reverse out of, but Toni and the others would actually land the Suplex onto all three of them and not enough to put them away. Queen's Quest would get back some momentum with applying their submission holds onto all three of them to weaken them up with Toni and Deonna rolling to the outside and Konami hits a Roundhouse Kick on Zoe to knock her out for a moment. Io then would hit her Diving Moonsault Press onto Zoe for another good measure before giving Momo time by attacking Toni which Momo uses this opening to hit the Tequila Sunrise on Zoe to get the win for Queen's Quest.
The Io Shirai countdown continues, as Queen's Quest face Toni Storm, Deonna Purrazzo and Zoe Lucas in Sapporo! Only on https://t.co/q8dHnF58vW! pic.twitter.com/S2Nom2Bncm

— We Are Stardom (@we_are_stardom) June 15, 2018
Recommended: Solid six-man tag match, worth a viewing.
Goddesses Of Stardom Title Match
Hana Kimura & Kagetsu (c) vs. Mayu Iwatani & Saki Kashima
Review: A couple of weeks ago, STARS and Oedo Tai fought each other in a Two out of Three Falls Match and since Mayu and Saki were to get the pins and win for their team, we have this match here for the Goddesses of Stardom Championship against Kagetsu and Hana Kimura. Usually Oedo Tai would do or say something silly in their pre-match interviews, but this time Kagetsu and Hana didn't say a single word as they nodded to each other, shook hand, and hugged before going over to the ring and there actually is a reason for that which I will get to at the end of the match here.
Saki and Hana started it off with Hana pandering to the crowd and strutting her stuff while not taking this match fully seriously yet, the two locked up and Hana would have Saki by the ropes as it looked like she was gonna go for a punch but stopped to tease her and backed away. Mayu and Saki would knock Hana and Kagetsu down, they would run to the ropes to attempt a double team move, but the numbers game takes effect when Sumire and Nao pulled the two out as Oedo Tai attack the two outside of the ring, except for Kagetsu who is just hanging out in the ring while they do the work. They would eventually get back in the ring as Hana tags in Kagetsu now and spits water in Saki's face before attacking her more. Saki would desperately try and strike Kagetsu, but she's too weak to do enough damage to her as Kagetsu pushes her down and tags Hana back to try and finish it early, but Saki had enough strength to push her away and tag Mayu in for the hot tag as she goes to roll Hana for a two count and while Kagetsu tries to help Hana, Mayu would grab their arms for an arm drag after bouncing off the ropes to make Kagetau go back outside. The hot tag was short lived as Hana delivered a stiff Dropkick to Mayu and caused her to tag back in Saki despite not being fully healed as Hana then tags Kagetsu, but Saki would find the strength to apply the Black Widow on Kagetsu for a short period till it broke off. Saki tagged Mayu back in and would try to put Kagetsu Away, but she gets hit with the Michinoku Driver and she's not done as Kagetsu goes to the top rope with Hana handing Mayu to her for a Powerbomb and it gets reversed into a Frankensteiner. Hana now Dropkicks Mayu down and hits another kick to her head when she was hanging on the bottom ropes and Mayu made it look deadly with her selling here and she does it so well while not being over the top with it. Hana then tries her own variation of Black Widow onto Mayu to try and make her tap out which she almost does until her foot caught the bottom rope to break the hold. Mayu and Saki would attempt to Double Clothesline Hana, but she ducks and instead of running towards them, she would attack the referee so Oedo Tai could assault the two more, but they would fight them off and when Mayu gets thrown into the turnbuckle, she jumps to the top do to a splash onto all of them. Mayu would go for her Dragon Suplex as Hana fights it off and Kagetsu would attempt to spit the green mist into her eyes, but she hits Hana instead which gives Saki time to hit Kagetsu with the Killswitch and Mayu hits her Dragon Suplex Hold, but Hana kicked out of it! Mayu and Saki both kick her down and Saki would make sure Kagetsu doesn't go back into the ring while Mayu hits another Dragon Suplex Hold for the win and we have new champions!
After the match, Mayu and Saki would share an emotional moment in the ring as they both thank the fans for their support and said being back in Sapporo was a big deal for them since it's been a while since the last time they came here. Mayu said it's been a while since she closed a show and would say the future is shining bright for STARS. Saki Kashima has definitely earned this run since she's been so impressive ever since she made her return the company over two months ago and it's like she never lost a step, I hope it leads to more opportunities for her if she sticks around. As for Hana Kimura, this would be her last show with the company until September as she is going to Mexico for her excursion to better herself as a performer and while we'll all miss her, this could be good for her since she'll come back better than ever while Kagetsu can now focus on the World of Stardom Championship as she fights Toni Storm for the title on the June 9th show, don't wanna miss it.
The tag team title change is now on Stardom World! Oedo Tai vs Mayu Iwatani & Saki Kashima from Sapporo! Only on https://t.co/q8dHnF58vW! pic.twitter.com/hPUEqynDmz

— We Are Stardom (@we_are_stardom) June 15, 2018
Recommended: Great match, watch it.
Overall: Despite the opening bout being the only bad match, this was a great show as the other four matches delivered with quality wrestling and entertainment, now hopefully they can keep this up once Io is gone and I have a good feeling they will.
Favorite Match: Kagetsu & Hana Kimura vs. Mayu Iwatani & Saki Kashima
Least Favorite Match: Leo Onozaki vs. Shiki Shibusawa vs. Tam Nakano
Score: 8/10
(NOAH) WEEKLY NEWSLETTER VOL.14 ~ 14TH DECEMBER 2018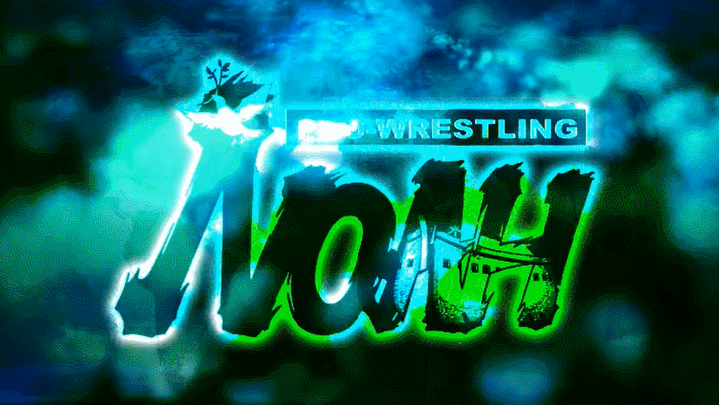 The endless well of NOAH knowledge, Hisame, bring us updates and news leading up to NOAH's final show of the year, Great Voyage in Yokohama Vol.2.
NEWS
TOKYO SPORTS PURORESU AWARDS 2018
Tokyo Sports announced their nominations for their annual end of year awards. NOAH have not been included since 2016 when Katsuhiko Nakajima won "The Fighting Spirit Award" and Naomichi Marufuji won "Best Bout".
Although Takashi Sugiura was a runner up nominee in "Outstanding Performance", this went to Naomichi Marufuji (who has won "Best Bout" in 2006, 2008 and 2016, "Outstanding Performance" in 2006, "Best Tag Team" (with KENTA) in 2003, and "Newcomer Award" in 1999). 
Kaito Kiyomiya has won his first award for "Fighting Spirit".
Kaito Kiyomiya, being Kiyomiya, at first couldn't believe it. He thought he had either been nominated for "Best Newcomer", despite having debuted three years ago, or that someone was joking.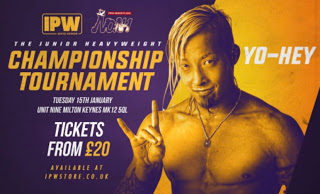 YO-HEY IN IPW
IPW have announced that YO-HEY is the second NOAH wrestler to compete in their Junior Heavyweight Championship Tournament on Tuesday 15th January 2019 in Milton Keynes, United Kingdom.
Tickets can be bought here
YO-HEY said when RATELS were due to come over in 2018 that he was excited as this would be his first time in England, and he wanted to meet Mr. Bean.
Yes. I guess a man described as a "childish buffoon who brings various unusual schemes and contrivances to everyday tasks" would get on very well with YO-HEY.
Expect another two NOAH names to (hopefully) be announced.
POWER HALL 2018
NOAH wrestlers have been announced for "Power Hall Year End Special" on December 28th.
Masa Kitamiya and Kaito Kiyomiya will be in "Timeless Masterpeice" (main event) teaming with Riki Chosu & Tatsumi Fujinami (Kitamiya) and NOSAWA and Kasai (Kiyomiya)
Katsuhiko Nakajima will be in a four man tag and renew his rivalry with Takuya Nomura in "Ultimate Collision"
Heisei Ishingun will reunite (Akitoshi Saito and AKIRA)
HAKATA STALENE CLOSED FOR REPAIRS
Hakata Stalene has been closed for renovation until March 2019. There is some concern that when it reopens it will not be used for puro, which will be not only disaster for the local residents, but promotions who come to the area too.
YO-HEY & HAYATA OUTSIDE PARTICIPATION
YO-HEY & HAYATA will be appearing in Kushinbo Kamen's New Year Produce on the 28th December, and they recorded this video message.
Question: how can someone covering their face by a hood, STILL look SO PHOTOGENIC?
CURRENT TOUR RECAP
NOAH wrapped up a short (compared to the frenetic pace of last year) "Winter Navigation 2018". Sadly due to the snowy weather rolling into the provinces (and I think as one fan said, not having a streaming service which severely impacts as people don't sometimes know what is going on), attendances have not been good with only one night in five being sold out.
Go Shiozaki and Katsuhiko Nakajima announced that they have split from "The Super New Generation Army" and stand as a team called "The Mid Generation" as they both debuted in 2004; so despite being part of the "Golden Era", they stand now in the era between the vets and the younger heavyweights. This makes more sense for both of them, Shiozaki in particular who was in a grey area being too old for the younger heavyweights and too young for the veterans.
I think this was probably always NOAH's intention to have them break away from the others at some point, especially now Kiyomiya is not so dependent on Shiozaki and needs less input. The GHC Heavyweight tag championships that Shiozaki has held recently have been for him to get other people (Kotoge & Kiyomiya) over in the heavyweight division, so this is one is for him to enjoy with a partner who certainly needs no favors.
Although the two are far too green to be involved in any storylines (as much as NOAH has them) or heated feuds, Kinya Okada and Yoshiki Inamura are slowly building into a feud, with Inamura refusing to shake hands with Okada the second time he lost to him and leaving the ring. Looking at the size of them, these two are going to be ultra heavyweights one day. 
Due to injury, Chinese athlete, Chang Yufeng, has been pulled from the NOAH cards and is working ringside duties. This means that Lin Dong-Xuan has had his first singles matches and faced Tadasuke on the 9th in the resulting card shake-up.
None of the champions or their challengers have managed to directly get the win over each other in any of the pre-matches.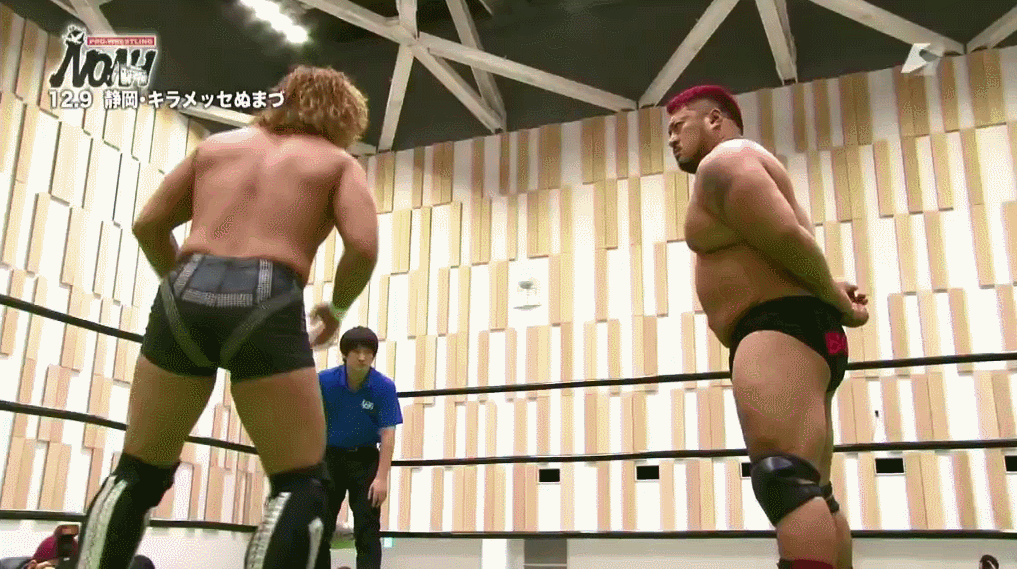 Yuji Hino made a definite impact (a Kotoge shaped impact) when Shiozaki and Nakajima clashed with himself and Taniguchi in their one and only pre-match by giving him "The Fucking Bomb". Hino (whom Nakajima has called The Hooligans "pet pig") has not been in NOAH due to his schedule since the 9th December. Nakajima says he will "silence his noisy oinking" at "Great Voyage in Yokohama Vol.2"
Hino then went on to insult most of The Hooligans (aside from KAZMA SAKAMOTO and Mitsuya Nagai). He's probably not going to take well to being called names either.
Kotaro Suzuki said something to the effect that Daisuke Harada walked in and took the seat he had left empty. Harada said this untrue as he came here from Osaka Pro, and that no one wants his damn seat anyway, they all have their own. Harada said he cannot afford to lose in Yokohama, after all, much more is on the line than just the belt.
Suzuki's last comment before the title match is that people should cheer for Harada (who he called "truly my puppet") because he was going to crush him and take everything from him.
Hajime Ohara hinted that there is a mini generational war going on among the juniors with Minoru Tanaka and Hi69 having the tag belts, and Kotaro Suzuki having the GHC Junior. There was tension between The Backbreakers and the GHC Junior Tag Champions at the match signing with Kumano and Tanaka squaring up. 
Minoru Tanaka likened the title match in Yokohama to be like a barbecue with butter falling into the fire, and told Hajime Ohara on the last night that he was the "burnt scum" of it when Ohara sarcastically told him to enjoy the taste of his barbecue.
Takashi Sugiura and Kaito Kiyomiya continued to stalemate, with Sugiura telling Kiyomiya that he had better bring his energy to Yokohama. In a post match promo on the 12th he said that he was going to "win a way that he cannot stand up" either by knockout, pin or referee stop.
GHC BELT NEWS
GHC Heavyweight Champion: Takashi Sugiura
GHC Junior Champion: Kotaro Suzuki
GHC Heavyweight Tag Champions: Go Shiozaki & Katsuhiko Nakajima
GHC Junior Tag Champions: Minoru Tanaka & Hi69
All titles will be challenged for on the 16th December at "Great Voyage in Yokohama Vol.2"
Kaito Kiyomiya will challenge for the GHC Heavyweight
Daisuke Harada will challenge for the GHC Junior
Yuji Hino & Maybach Taniguchi will challenge for the GHC Heavyweight Tag
The Backbreakers (Hajime Ohara & Hitoshi Kumano) will challenge for the GHC Junior Tag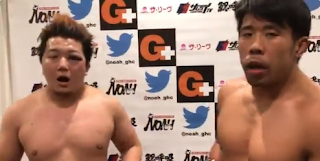 TOUR TIDBITS
~ President Uchida told Katsuhiko Nakajima that "I don't kick people, and laugh" when discussing teams for Masao Inoue's bowling tournament
~ Atsushi Kotoge got his cape back that Yoshinari Ogawa threw into the audience at Korakuen Hall
~ YO-HEY had planned to go buffo to use the dojo tanning machine, but unsurprisingly, December is too cold and the dojo doesn't have much in the way of either heating or air-con, and he apologized for the inconvenience of his not getting naked. Please let that be the end of his story.
~ Atsushi Kotoge started waving The Hooligans flag around (they had left it behind), his cloak also broke and Kumano took a secret picture of him fixing it.
~ Naomichi Marufuji has been able to start very light training. Makoto Hashi (old dojo friend from the AJPW days) has been helping him with physiotherapy (he trained as one when he retired from NOAH), and they talked of old times during the rehabilitation sessions.
~ Everyone in NOAH has a nickname, Kinya Okada's is apparently "Oka-chan"
~ Atsushi Kotoge was scolded for timekeeping by Go Shiozaki and then Takashi Sugiura for taking too long rushing around the hall
~ This was apparently Tadasuke's first time in a NOAH  ring against Takashi Sugiura (he showed "amazing power" when he lariated Sugiura according to a fan)
~ Kinya Okada gave a post match interview for his debut, he says he admires everyone, but he has no hero. He wants to be his own wrestler.
~ Hitoshi Kumano has picked up a nasty looking black eye during the last three days of "Winter Navigation 2018".
~ The top of Kinya Okada's head and hair vanished on the entry screen into the blue background due to a glitch, making him look like one of the "Coneheads".
~ Kaito Kiyomiya celebrated his third anniversary in wrestling on the 9th December
~ Masao Inoue told Quiet Storm not to chop him as "it hurts as its cold".
~ Kaito Kiyomiya really likes tomatoes (says he will be the only person eating them at a buffet, his fridge is full of them, ate them at an interview instead of an apple).
~ Hi69 celebrated his 37th birthday on the 12th December.
~ Katsuhiko Nakajima has had a new t-shirt released…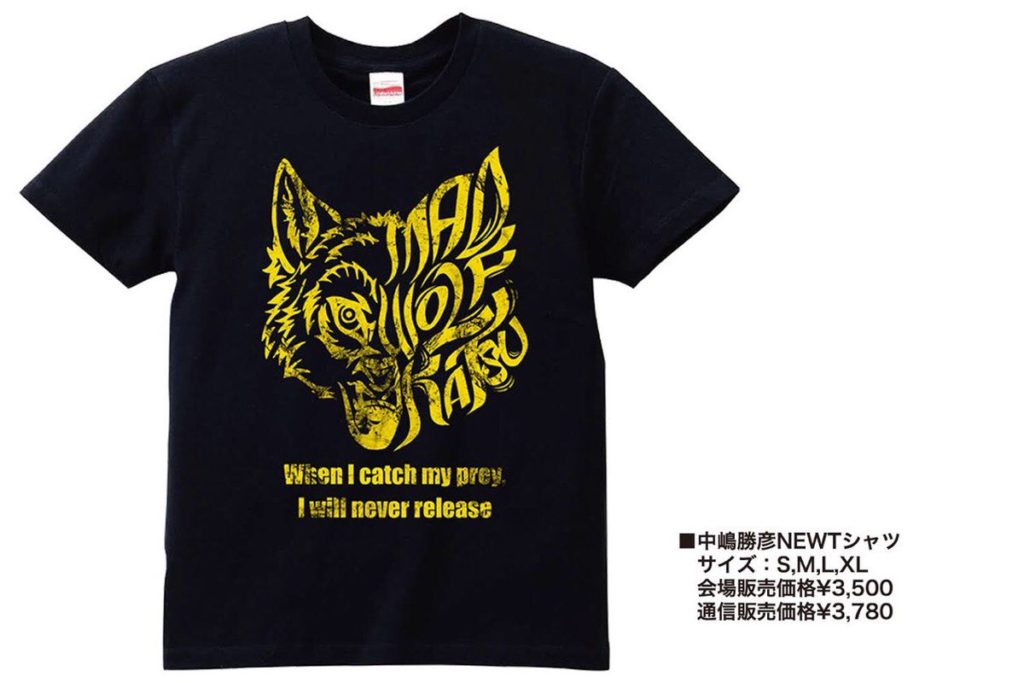 KING SHAMELESS CORNER
He's been good this week. Expect that to change after he's had to behave himself at Yokohama.
BROADCASTS
The event on the 7th December, will be broadcast on the 15th December
The event on the 16th December, will be broadcast on the 22nd December
BOOK CORNER
English translation of Naomichi Marufuji's biography "Heir to The Ark"
(Chapters 1 and 2 are complete, 3 is currently ongoing)
Review of "Anything is possible ~ The Eddie Edwards Story"
LINKS
"I have been with Noah for eighteen years, I have worn the belt and carried Noah" ~ mini interview with Takashi Sugiura. 
"I will change the scene with the win on the 16th December" ~ interview with Kaito Kiyomiya 
"I will not be beaten" ~ Kaito Kiyomiya pledges generation change by taking the GHC 
"Come At Me You Bastards" ~ Kenoh's column (December 2018) 
Image credit ~ NOAH GHC
With Yokohama being the last big event; how will the landscape shake up? Let us know on social media @theCHAIRSHOTcom and always remember to use the hashtag #UseYourHead!
Dragon Gate Fantastic Gate 2018 Results & Review (12/4/2018)

Mathew brings us more coverage with…Dragon Gate? Well I suppose something big did happen, even though King of Gate was still horrid. But hey, let's see if PAC's involvement helps things out.





We now return to Dragon Gate to take a small break from the AJPW Real World Tag League, which you should check out if you haven't just yet since it's been a great tournament.
As of right now, this will be my last Dragon Gate coverage for the year due to scheduling with the holidays and work, plus I need to get ready for matches of the year at the end of the month. We got a big show today since we got Open the Dream Gate Championship defended against PAC.
So let us see how things will turn out as we…dive right in.
Eight Man Tag Team Match
Dragon Dia & Tribe Vanguard (BxB Hulk, Kagetora & YAMATO) vs. Don Fujii, Gamma, Ryo Saito & Super Shisa
Review: Our opening contest is an eight-man tag match with Don Fujii, Gamma, Ryo Saito, and Super Shisa taking on three members of Tribe Vanguard, Kagetora and the Open the Twin Gate Champions, BxB Hulk and YAMATO along with Dragon Dia. Dragon Dia is a new wrestler in Dragon Gate as he is also considered to be Dragon Kid's new apprentice whenever he decides to hang it up. Let's see how Dragon Dia does and will he help Tribe Vanguard get the victory or will it be the other team?
The match was short and incredibly basic with nothing really too much to make the crowd seem overly invested in it in my opinion. Half of the match is pretty much Dia paying his dues in the ring while also getting a bit of offense into the match, so how did he do? From what I saw out of him, I thought he does have potential to be how Dragon Kid was but he has a long way to go if he wants to reach that level eventually. Dia did take a beating from the other team and even had Gamma kinda waterboard him while he was taking a Mexican Stretch. Tribe Vanguard would do stuff for a little bit into the match and they worked well with each other and not with Dia since he's not really apart of their unit. Dia would get to have Fujii for a pinfall but he kicked out and hits Dia with a Lariat to end his momentum. Fujii would hit a Chokeslam onto Dia as Ryo would do his SaiRyo Rocket to get the pinfall victory.
Rating: Tony Schiavone and a quarter
Eight Man Tag Team Match
Hyo Watanabe, Kota Minoura, Masaaki Mochizuki & Yuki Yoshioka vs. Hiroshi Yamato & MaxiMuM (Jason Lee, Kaito Ishida & Naruki Doi)
Review: We get another eight-man tag match to continue this show as Masaaki Mochizuki is in action with Hyo Watanabe, Kota Minoura, and Yuki Yoshioka as the four take on Hiroshi Yamato and three MaxiMuM members, Jason Lee, Kaito Ishida, and Naruki Doi. While the opening match wasn't really something that was memorable, I'm sure we'll get some action in this one to pick stuff up. Which one of these four will win?
I'm still new to Hiroshi Yamato, but I'm still digging his singing type of gimmick and think it's pretty funny. This one was a much better match than the opening contest since all of the competitors were more involved in this We had another small encounter with Mochizuki and Lee, and I still wanna see that match happen but I know we probably won't get a singles match with them any time soon. Yuki is someone that keeps growing on me whenever I see him involved in these tag matches as he does show signs of progress and I hope to see big things from him in 2019. Jason Lee would try to do his taunt in the ring when he's in his meditative state and rolled up Mochizuki for a two count and when Mochizuki would try to do the same taunt, Jason would just kick his head. Yuki would block Naruki's Bakatare Sliding Kick but takes a German from Yamato, a Facebuster from Naruki, and a kick along with a German from Lee as they break the hold. Yuki would attempt a flash pin onto Kaito but Kaito would quickly maneuver out of it until Yuki pinned him back down as he gets the surprise victory!
Rating: Eric Bischoff
Singles Match
Shun Skywalker vs. U-T
Review: We only have two singles matches in this show and it's time to get our first one underway as we have Shun Skywalker taking on U-T. It's been a while since I've seen Shun in a singles match since the King of Gate Tournament and this might be the first time I've seen U-T in a singles match, so this is definitely a nice surprise since both men can go. Which one of these two will get the win?
If you were expecting a highflying type of match between these two, you don't get that type of match here and while it did throw me off, I was honestly okay with it since they still did give us a technical match. For my first time seeing U-T in one on one action, I gotta say that seeing him more ground-based in this match was very surprising in a good way too since he's very crisp in his ability. Shun Skywalker still continues to impress me every time I see him in the ring, so seeing both of these men deliver in this match made me feel very satisfied.
The match was also very even here and it looked like Shun was going to get him, but U-T would catch him with the Skayde to try and make him tap out to the hold until Shun would roll out of the hold and hits the Moonsault Press for a two count. Shun would hit a Reverse Suplex and goes to the top rope to go for another Moonsault as U-T puts his knees up before Shun could land. U-T would apply the Skayde once again but Shun would refuse to tap out of the hold once again and the bell rings to show that there's a time limit draw. Huge ovation for these two in this match and I hope this isn't the end for them.
Rating: Bruce Prichard
Six Man Tag Team Match
Dragon Kid, Bandido, & Flamita vs. DAGA & R.E.D. (Eita & Ben-K)
Review: Our next match is a six-man tag team match with Dragon Kid teaming up with Flamita and Bandido is they take on R.E.D. We found out that Dragon Kid and Eita are going to have one final match at Final Gate in a hair vs mask match, but I'm not sure if the Open the Brave Gate Championship is on the line yet. But this is sure to be an exciting tag bout and let's see if R.E.D wins or the luchadors take it.
R.E.D starting the attack on their opponents before the match started in their typical heel fashion. The face team would start to make a comeback with Bandido and Flamita diving to the outside onto their opponents. Seeing Kid, Flamita, and Bandido team up worked out very well here with their Luchador agility with Bandido once again being on fire in this match and if he's someone you follow, what the hell is wrong with you? Get on that shit right away if you like Lucha Libre. It's a shame Ben didn't win the belt but I know he'll bounce back into something soon, maybe going back to the Open the Twin Gate picture with Big R. Eita and Dragon Kid going back at it develops more fuel into their story and I actually can't wait for it to end and not because it felt like it went on for too long, but with the new stipulation they added to their match, it just adds a lot more involved for their eventual conclusion. After Flamita and Bandido did their tag team combo with Bandido hitting a Phoenix Splash after being flipped over, Eita and Kid are alone in the ring again. Dragon jumped off the ropes and got caught for a Super Kick and would go to finish off Kid but he hits the Bible onto Eita to get the surprise victory!
Rating: Eric Bischoff and a half
Eight Man Tag Team Match
Natural Vibes (Genki Horiguchi, Kzy, Susumu Yokosuka & YASSHI) vs. R.E.D. (Big R Shimizu, KAZMA SAKAMOTO, Takashi Yoshida & Yasushi Kanda)
Review: Our next match is another eight-man tag team match with R.E.D members, Big R Shimizu, KAZMA SAKAMOTO, Takashi Yoshida, and Yasushi Kanda taking on Natural Vibes members, Genki Horiguchi, Kzy, Susumu Yokosuka, and Brother YASSHI. Recently, Natural Vibes broke the record for most title defenses with the Open the Triangle Gate Championships and they still look to hold onto the titles for a long time to keep the record around more. Will Natural Vibes get the win or will it be R.E.D?
R.E.D once again attacking Natural Vibes before the bell would ring and both teams would start fighting to the outside of the ring and into the crowd near the bleachers until they got back into the ring as we get the match started now. The match felt a little too short for this type of match but I thought it was still solid enough for a quick little exhibition type of match. We had a little encounter with Takashi and Kzy during the middle of it where they would go back and forth and it did seem like Takashi was gonna win this little back and forth until Kzy hits his running Elbow Smash onto him. Natural Vibes started to get the shine in the match when Susumu hits an Exploder Suplex onto Kanda off the middle rope and Kzy tops it off with an Elbow Drop while YASSHI hits a Diving Headbutt for a two count. Members were taking each other out left and right until it was Genki and Takashi in the match now as he does his Backslide From Heaven to go for the pin but Big R picked him up in a Wheel Barrel position for a German Suplex. Big R would quickly pick him up for him and Takashi to hit a Doomsday Device and KAZMA topped it off with a Package Piledriver to give R.E.D the win.
Rating: Eric Bischoff and a quarter
Open the Dream Gate Championship
Masato Yoshino (c) vs. PAC
Review: We now have our main event of the evening as Masato Yoshino defends his Open the Dream Gate Championship against PAC. This will be PAC's second singles match in Dragon Gate ever since he made his return to the company and while his match was disappointing, he still wanted to make the challenge to prove himself. Only one gaijin won the Open the Dream Gate Championship and that man was Ricochet, so if PAC wins then he will be the second one to win it. Masato though won't go down without a fight here as he defends Dragon Gate against this man. Will Masato retain once again or will we have a new champion?
While both R.E.D and MaxiMuM are surrounding the ring, none of them interfere in the match and I'm glad too because it would've been a little bit too much in this match, plus PAC needs to prove himself that he can defeat Masato on his own without any help. I thought this match was a great title defense and definitely PAC's better match compared to his one with Flamita since this one had a nicer pace that didn't make it drag out a bit at all and he played the heel persona well like how he did in WWE when he was considered the King of the Cruiserweights, but he's now known as the Bastard Child in Dragon Gate. I think I liked Masato's match against Ben-K a little bit better, this one was almost as good in my opinion. One spot I really did like was when Masato went for the Slingblade off the top rope and PAC just flipped out of it and it just looked more smooth. Also, the Corkscrew PAC did to the outside looks great despite him shooting himself a little bit too far since most of the people were a bit too close.
PAC pulled off a lot of power moves like the Pop-up Powerbomb and it looked like he had Masato right where he wanted him as he went to the top rope to go for the Black Arrow but he was able to catch himself once Masato moved out of the way and hits the Another Space and then would hit the first Torbellino as he calls for the submission finish to apply the Sol Naciente, but he wouldn't hold it for long this time as PAC picked him up for the Powerbomb for a two count. PAC seems to be getting back control now as he would try to go for the Black Arrow once more time but Masato picked his knees up to make PAC land on it and rolled him up for a two count. Masato wouldn't give PAC time to rest as he hits a second Torbellino and applies the Sol Naciente once again but PAC was unable to power out of it this time around as he falls onto the mat unable to move for a bit until his foot landed on the rope to break the hold. Both men would have bursts of energy in the last stand as Masato lands another Torbellino and PAC gets up quickly to hit Masato with a German Suplex and gets him up for a Powerbomb but Masato would Sunset Flip over him for a two count. PAC would hit a Lariat onto Masato to knock him down before hitting the German Suplex Hold for a two count, and it appears PAC has him right where he wants him as he went to the top rope to the Black Arrow and he connects this time for a three count and we have a new champion!
You heard right, PAC is the new Open the Dream Gate Champion. Part of me feels like it's a bit too soon to win the belt since he just came back a couple of months ago but at the same time, they wanna capitalize on this while he's still red hot since leaving WWE and it could potentially open new eyes to the product since most fans knew him as Neville. So in a business aspect, it's a good idea and hopefully, it can lead to what the company is looking for. Let's see how things turn out.
Rating: Bruce Prichard and a half
Overall: Aside from the two singles matches being the highlight of the show, nothing else really stood out with the multi-man tag matches throughout the night. U-T and Shun did great work together and PAC had a much better match than he did with Flamita and we got a new champion out of it to bring in a new era for Dragon Gate.
Favorite Match: Masato Yoshino vs. PAC
Least Favorite Match: Dragon Dia & Tribe Vanguard (BxB Hulk, Kagetora & YAMATO) vs. Don Fujii, Gamma, Ryo Saito & Super Shisa
Score: 6.5/10





Does PAC's victory peak your interest in Dragon Gate? Let us know on social media @theCHAIRSHOTcom and always remember to use the hashtag #UseYourHead!