Top 5: Worst Money in the Bank Briefcase Holders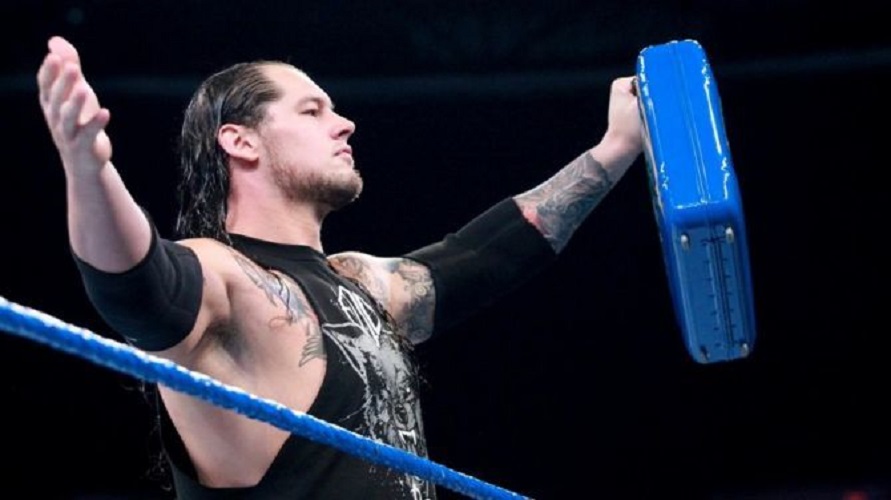 Earlier in the week, we took a look at the best Money in the Bank briefcase holders. Today, we look at the worst. Where did these men go wrong? It usually comes down to bad booking or bad luck. Some briefcase holders get jobbed out until cashing in because the booking team figures that the guy with the briefcase can just cash it in & get over again. Others just have bad luck.
Some never should have had it in the first place. In WWE's defense on this one: you don't know unless you try. These guys tried, and failed.
5. John Cena (Money in the Bank 2012-Raw 1000)
There were plenty of other ways to give John Cena a WWE Championship match at Raw 1000, held eight days after the MITB event. Wasting the briefcase on it didn't make much sense. The one positive thing was that Cena wasn't going to be hurt by not winning the title due to having the briefcase, so it was logical to have him be the first one to take that bullet.
I thought about putting this higher on the list, but it didn't last long enough to offend me & the Raw 1000 match was pretty good. Remember when Raw's never-ending champion defended on TV?
4. Baron Corbin (Money in the Bank 2017-8/15/17 SmackDown)
There was a hot minute last year where Baron Corbin was considered a favorite of management. He eliminated Braun Strowman from the Royal Rumble & was pretty well protected up until the point where he won the MITB Ladder Match. He started a feud with Shinsuke Nakamura that led to boring matches which nobody wanted to blame Nakamura for, then was set for a big SummerSlam match with John Cena that had the potential to get him to the next level.
Then he tried to cash in on Jinder Mahal on a random SmackDown leading up to SummerSlam, and failed while looking like an idiot in the process. Cena squashed him at SummerSlam, and that was that. He got a US Championship run after, so that was his chance to hold a strap. Now he's Constable of Raw & has finally given up on his skullet, so maybe there's hope?
3. Jack Swagger (WrestleMania XXVI-4/2/10 SmackDown)
Swagger cashed in pretty early on Chris Jericho, and we thought for a second that it might lead to big things. It didn't. Swagger's reign as World Champion was a joke, as he spent much of his title reign putting people over on Raw while trying to be taken seriously on SmackDown & generally looking like a second-rate champion that was in over his head. It's a shame too, because dude was one of the most talented athletes to come through WWE during this century. During his title reign, the best thing they could think of for a rub was to have him lose to the Undertaker's Tombstone.
It was one of those World title runs that kill careers. The way people in the generation before me talked about Tommy Rich & Ronnie Garvin as NWA Champion is the way people talk about Jack Swagger as World Champion. Swagger accomplished little of note during the rest of his WWE tenure other than being managed by Zeb Colter & getting busted for drugs while in the middle of a push to a World title match against Alberto Del Rio at WrestleMania.
2. Damien Sandow (Money in the Bank 2013-10/28/13 Raw)
Sandow knocking Cody Rhodes off the ladder to win the briefcase split the Rhodes Scholars tag team. You would have thought it meant Sandow was getting the push afterward, but you would have been wrong. Rhodes dominated the ensuing feud, then Sandow lost to the likes of Dolph Ziggler, R-Truth & Santino Marella in a typical "job the guy with the MITB briefcase" run. He challenged John Cena on the Raw after Hell in a Cell & while they had a really good match, he still came up short.
People tell me wins & losses don't matter all the time. Damien Sandow is an example of when they do. Losing his cash-in match in impressive fashion did nothing for his career. Instead of getting a run with a championship, he went down the card to the opening matches. He did the best he could though, and eventually got over with the people by being Miz's stunt double. Though he remained popular until the end of his WWE tenure, they had nothing for him to do.
1. Mr. Kennedy (WrestleMania 23-5/7/07 Raw)
I remember a time when Mr. Kennedy was going to be a megastar. He had a charisma about him that drew comparisons to Stone Cold Steve Austin & The Rock in some circles. His winning the briefcase came as no surprise at all. A title run seemed in the cards for Kennedy…until he lost the briefcase to Edge in a random match on Raw.
What happened? Kennedy suffered a triceps injury in a match at a house show. Kennedy was scheduled to take the World championship off of Undertaker, who had an injury of his own that would require him missing time. Edge got tapped to take the briefcase off of Kennedy, then the World championship off of Undertaker. Then Edge got injured two months later & had to forfeit the championship. It felt like more people lost championships due to injury than anything else during this part of the 2000s.
Kennedy's WWE run never reached its potential due to injuries, getting popped for drugs, & pissing off the wrong people at the wrong time. This particular setback wasn't his fault, but it was a sign of things to come.
King's WrestleMania Rewind: Stone Cold VS. Scott Hall (WrestleMania X8)
Chris King is back with another WrestleMania Rewind, looking at the NWO's Scott Hall battling Stone Cold Steve Austin at WWE WrestleMania X8 from Toronto!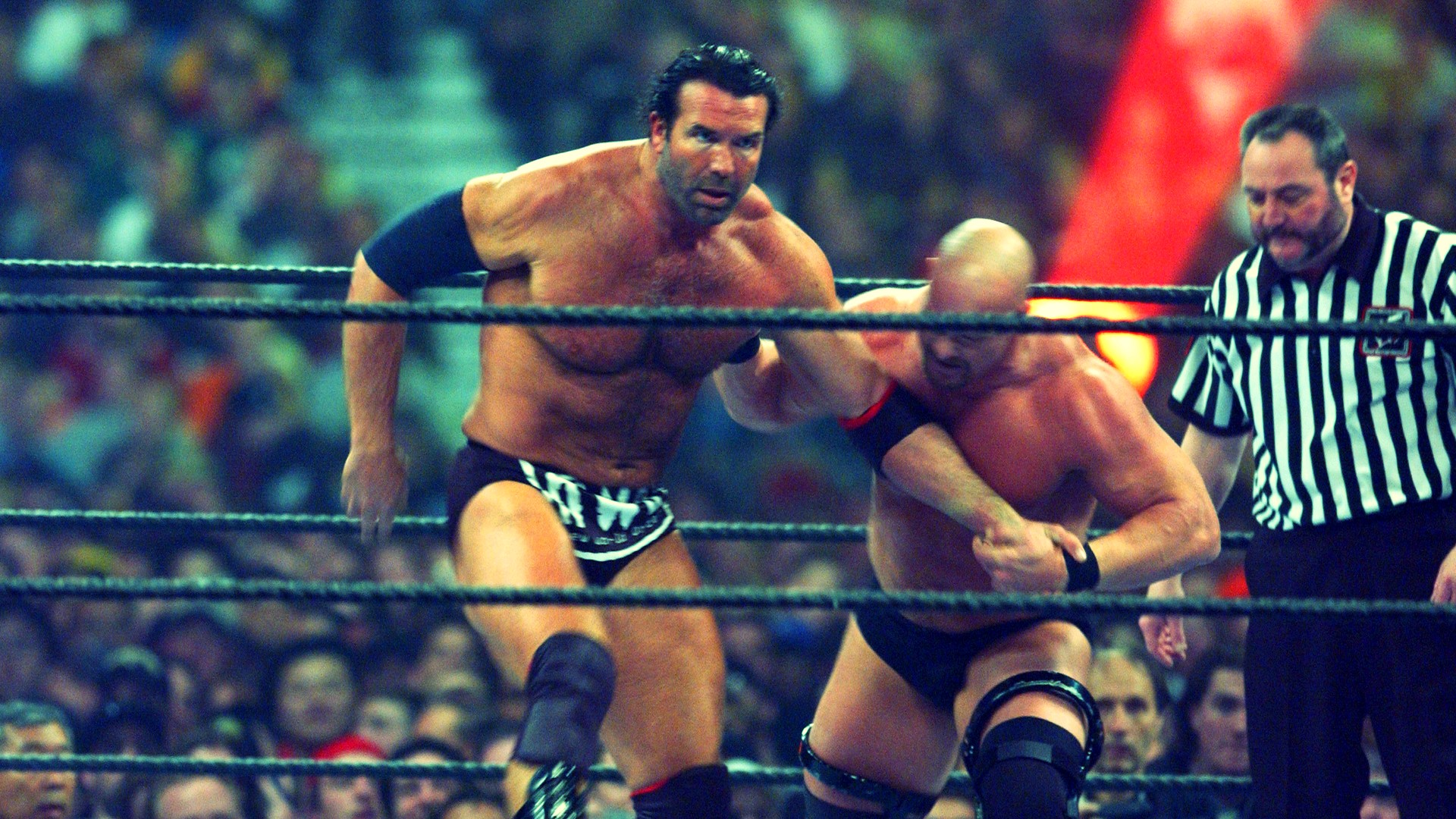 Chris King is back with another WrestleMania Rewind, looking at the NWO's Scott Hall battling Stone Cold Steve Austin at WWE WrestleMania X8 from Toronto!
Chris King is back this week with another edition of WrestleMania Rewind, where he is rewatching all the past Mania matches and feuds. This week you're in for a treat as we look back at 'Stone Cold' Steve Austin vs. Scott Hall at WrestleMania X8.
In late 2001, Vince McMahon bought out his competition WCW and acquired the rights to a plethora of talent including Booker T, Eddie Guerrero, Chris Benoit, and the iconic trio known as NWO. Hulk Hogan; Kevin Nash, and Scott Hall were hell raisers, and what better way to make a name for yourself than take out the two top superstars in the WWE The Rock, and Stone Cold?
The NWO cost Austin his chance at becoming the Undisputed Champion at No Way Out during his match with Chris Jericho. Adding insult to injury, the NWO spray-painted 'The Texas Rattlesnake' with their brand logo just like they did in WCW. As you can imagine, Austin was pissed and out for revenge against the group and primarily Scott Hall.
Hall would challenge Stone Cold to a match at WrestleMania 18. Both superstars beat the living hell out of each other leading up to this highly-anticipated match for who runs the WWE.
The glass broke and Stone Cold made his iconic entrance, and black and white NWO covered Halls' entrance alongside Kevin Nash. With the odds stacked against 'The Toughest S.O.B' could Austin or NWO prove their dominance? Sadly the NWO  broke up that very night when Hulk Hogan came to the aid of his adversary The Rock after their 'iconic' dream match. Stone Cold would ensure the victory with the Stunner. Hall would perform an Oscar-worthy sell over the finisher.
What a time to be a wrestling fan in the 2000s when nothing was impossible for WWE. Who would've thought WCW would go out of business and Hogan would make his long-awaited return to WWE?
King's WrestleMania Rewind: Seth Rollins vs. Kevin Owens (WWE WrestleMania 36)
Chris King takes a look at the most underrated WWE WrestleMania matches, and starts off with Seth Rollins battling Kevin Owens at WrestleMania 36!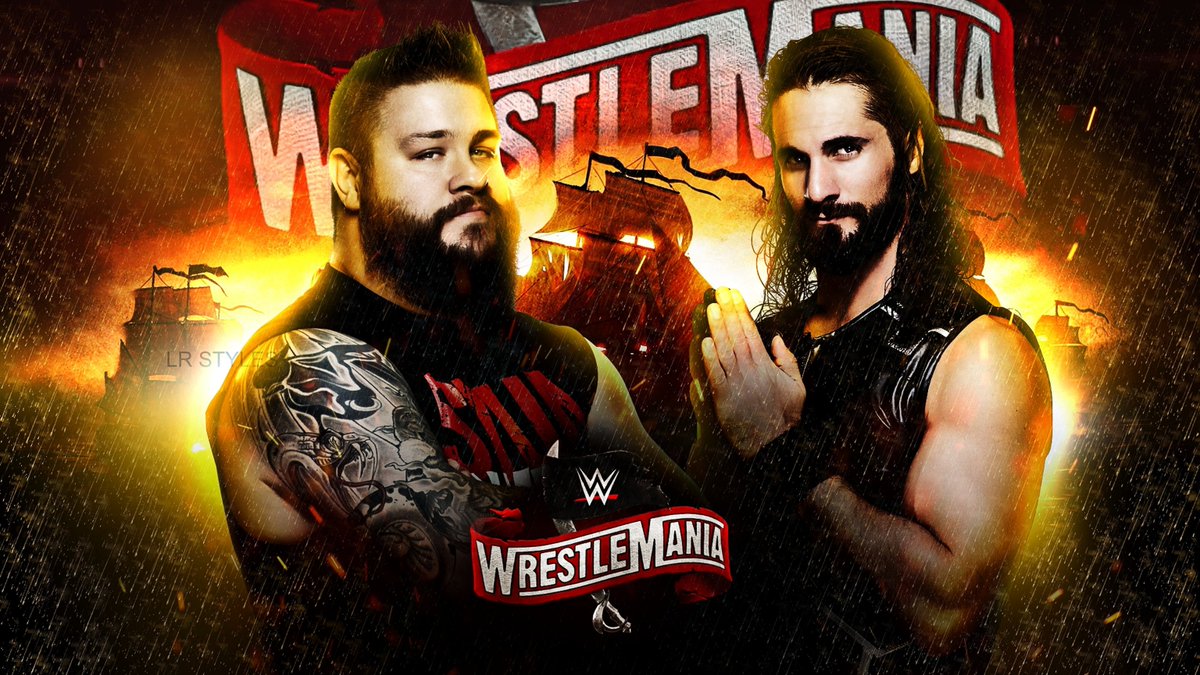 Chris King takes a look at the most underrated WWE WrestleMania matches, and starts off with Seth Rollins battling Kevin Owens in the WWE Performance Center at WrestleMania 36!
Chris King is starting a new series heading into WrestleMania season dubbed WrestleMania Rewind. Each week he'll be going back and sharing his insight over underrated matches at the Show of Shows. First up, is Kevin Owens vs. "The Monday Night Messiah" Seth Rollins at WrestleMania 36.
At the 2019 edition of Survivor Series, Rollins sacrificed himself during the men's traditional match allowing SmackDown to ultimately gain the victory. The following night the self-proclaimed Messiah, berated the whole roster but KO was not having any part of it. Owens quickly became a huge barrier in Rollins' cause for the greater good. The Authors of Pain attacked Owens with Rollins' character in question.
Owens finally had enough of his rival's mind games and torment and challenged Rollins to a match on the Grandest Stage Of Them All. Rollins mockingly accepted his challenge and the match was made official for night one of WrestleMania. Owens came out of the gate beating the holy hell out of the Monday Night Messiah trying to achieve his long-awaited moment at Mania but, Rollins tried to steal a disqualification victory by using the ring bell.
Owens hellbent on revenge provoked Rollins into turning their encounter into a no-disqualification contest where the fight could be taken all over the empty arena. The highlight of the match, was when KO used the WrestleMania sign to deliver a thunderous senton bomb through the announce table. Owens would secure the victory with a Stunner in an incredible match. Despite having no crowd during the pandemic era, both KO and Rollins put on an intense performance under the brightest lights.
In my personal opinion, this was a great feud that helped both superstars in their transformation as compelling characters for years to come.