WWE Established Dominance vs. The Rise Of New Japan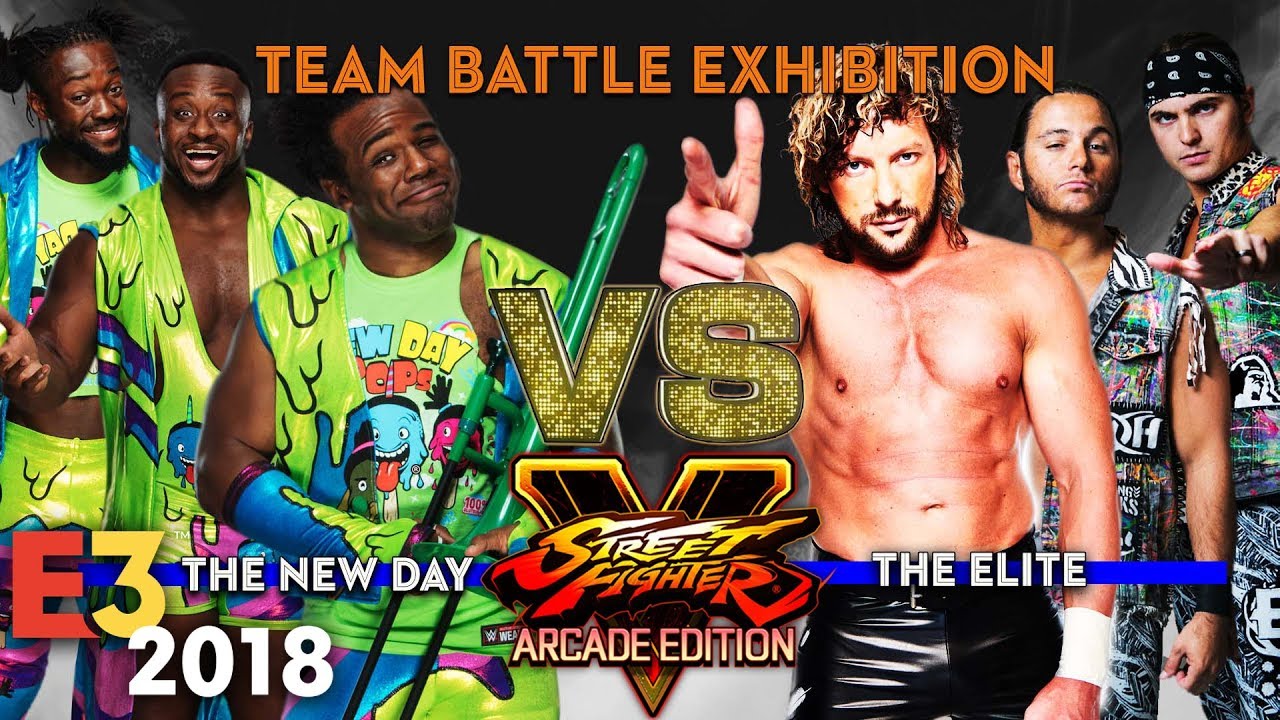 New Japan's Dominion event from Osaka is the talk of pro wrestling fans thanks in large part to the major headlining matches that took place. Chris Jericho took the IWGP Intercontinental Championship from Tetsuya Naito and Kenny Omega won the IWGP Championship from Kazuchika Okada.
It was a moment in wrestling history that many fans will never forget. Dominion was perhaps the best example of what NJPW can deliver to those that want more from the business. But what does New Japan's rise mean to WWE?
For many fans, there is no comparison. New Japan is all about the wrestling. It's a vast departure from everything that WWE is and much more. NJPW focuses on the in-ring action. It's not about the drama outside of the squared circle.
How many times has Monday Night Raw kicked off with a five minute promo? The old notion that a wrestling event should begin with a hot curtain jerk match to set the tone is apparently very old indeed. The primary goal now is to spell it out for the crowd. WWE lays the foundation for the following three hours by walking fans through it one word at a time.
If the long-winded promos only happened occasionally, fans would likely not mind. But when silly storylines are the norm and characters begin acting out of character, then frustrations rise. Add to that the constant need to book the McMahon family in main event spots and it just gets worse.
WWE doesn't seem to listen, which is not helping. The company is so firmly connected to its audience through social media but that connection does not equal understanding. It's not unheard of for the company to openly mock the fans on live TV. Triple H has in fact done it before yet somehow many seemed to miss the irony of it all.
Without the paying audience, WWE would not exist. Fans can be loud and emotional and even obnoxious, which distracts from the show. But much of the crowd don't want to act out, they genuinely just want the product to be good. It's no coincidence that the biggest pops of Raw or SmackDown Live tend to happen because of hard-fought pro wrestling matches. Despite all the hoopla and grandeur that accompany a WWE event, it's the wrestling that fans respond to the most.
But WWE has existed in this form since The Monday Night Wars. Since the competition disappeared, Vince McMahon's company has not been the same. The slick presentation and overproduced programs are ingrained into the company and WWE has been in the driver's seat with no one legitimately threatening its position of power.
However there are some bright spots. Thanks to CM Punk, Daniel Bryan and a few others, WWE is much different now than it was in the years after WCW fell. NXT is a viable third brand and the company now features some of the best wrestlers in the world today. Perhaps WWE seems to have finally realized the importance of strengthening its game in the ring. Is that just a natural evolution or is it happening out of necessity?
The fact is that New Japan is redefining what professional wrestling is. WWE does not happen in a bubble; the world has opened up now. NJPW is the alternative that Impact Wrestling wants to be, but the two companies could not be more different. Anyone that has followed New Japan sees the heart and the effort on display every time the cameras go on. The men in New Japan's locker room are hungry. They want more and they're working hard to get it.
But as much as diehard fans love the company, the truth is that NJPW is not without its faults. Yes the men of New Japan are working hard but where are the women? The Women's Revolution has leveled the playing field for WWE. Women are working main events on TV and pay-per-view. It's only a matter of time until women main event WrestleMania. Will New Japan feature any female wrestlers by that point?
Then there's the comedy routines. Though it's not as prevalent as it once was, comedy does occasionally happen in a New Japan ring. It's the same comedy that keeps Jim Cornette awake at night. Though many believe he obsesses too much over it, the fact is comedy does equal disrespect in the minds of many pro wrestling fans.
Then there are the matches themselves. No one can deny the amazing body of work that guys like Will Ospreay are delivering. But when that work includes multiple death-defying moves that no one should ever recover from, then the point gets lost. Pro wrestlers are not superhuman. They're extremely mortal and it's their humanity that connects them to the crowd.
When Strong Style replaces common sense, what's left? If two guys stand face to face and physically destroy each other while never leaving their feet, then why should fans believe anymore? The crowd knows that wrestlers are not intentionally trying to cripple each other. But that doesn't mean they should advertise the ineffectiveness of moves that could seemingly knock a guy out cold.
Both companies have their issues, that much is certain. The idea of sports entertainment consumes WWE. NJPW at times appears just as consumed with crafting five-star matches instead of just allowing it to happen organically. But for many fans, New Japan is the pro wrestling company and WWE is the company that happens to feature pro wrestling. There is a difference.
WWE has talent to rival New Japan. There is no arguing that point. If the governor was removed from the Superstars and they were allowed to tell the story in the ring instead of backstage, on the mic or on social media, then this would be an entirely different conversation. But Vince McMahon's company is designed a certain way and that way appears to be working. It's difficult to dismiss a billion dollar company that is firmly entrenched in pop culture.
But if guys like Daniel Bryan, Finn Balor, Seth Rollins, AJ Styles, Kevin Owens and Shinsuke Nakamura had their way, then the silly storylines would probably end. Yes fans want pro wrestling to be fun and entertaining. But New Japan is turning the volume up and the sound is deafening right now. Fans can only wonder if WWE is really listening.
King's WrestleMania Rewind: Stone Cold VS. Scott Hall (WrestleMania X8)
Chris King is back with another WrestleMania Rewind, looking at the NWO's Scott Hall battling Stone Cold Steve Austin at WWE WrestleMania X8 from Toronto!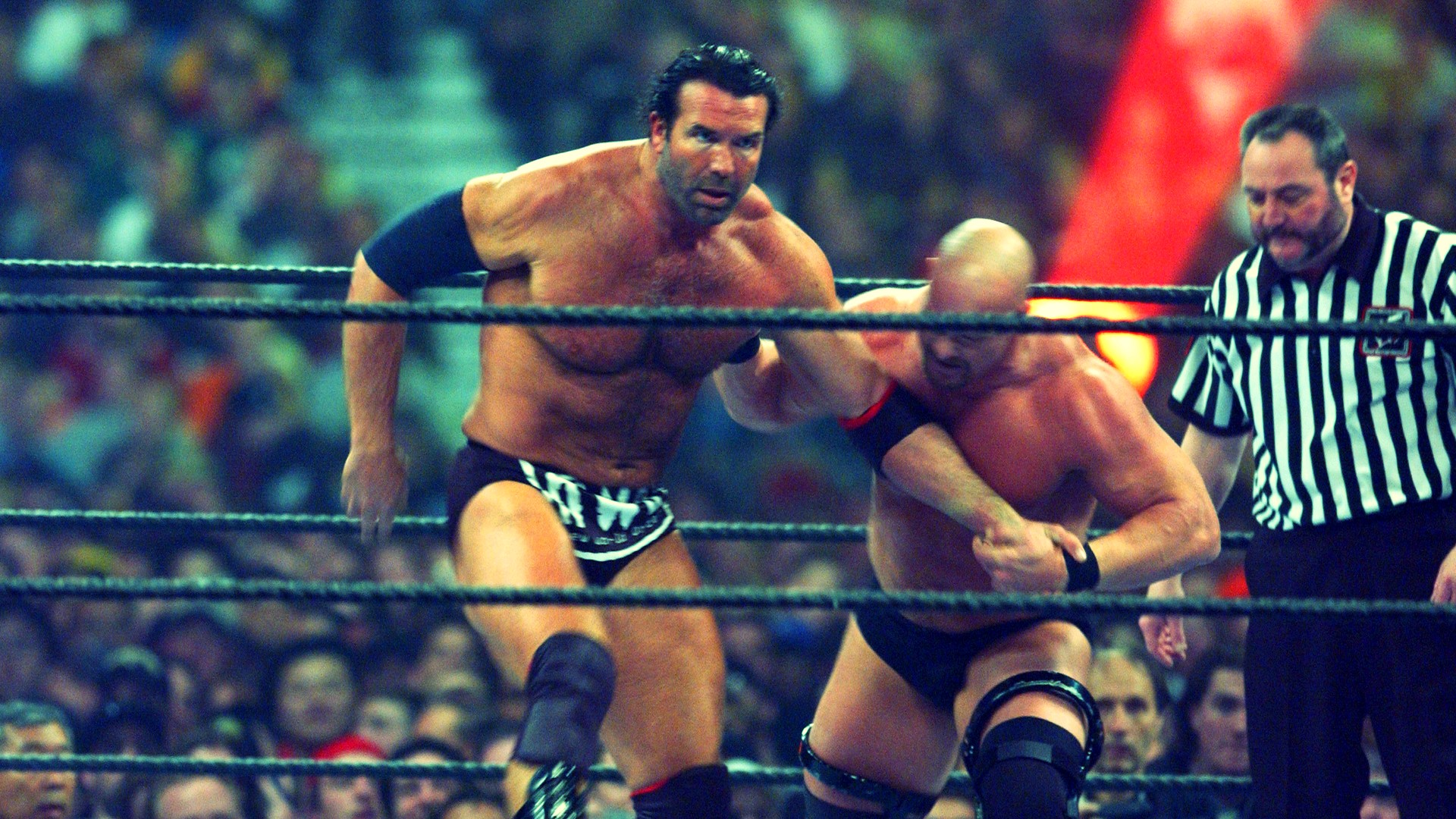 Chris King is back with another WrestleMania Rewind, looking at the NWO's Scott Hall battling Stone Cold Steve Austin at WWE WrestleMania X8 from Toronto!
Chris King is back this week with another edition of WrestleMania Rewind, where he is rewatching all the past Mania matches and feuds. This week you're in for a treat as we look back at 'Stone Cold' Steve Austin vs. Scott Hall at WrestleMania X8.
In late 2001, Vince McMahon bought out his competition WCW and acquired the rights to a plethora of talent including Booker T, Eddie Guerrero, Chris Benoit, and the iconic trio known as NWO. Hulk Hogan; Kevin Nash, and Scott Hall were hell raisers, and what better way to make a name for yourself than take out the two top superstars in the WWE The Rock, and Stone Cold?
The NWO cost Austin his chance at becoming the Undisputed Champion at No Way Out during his match with Chris Jericho. Adding insult to injury, the NWO spray-painted 'The Texas Rattlesnake' with their brand logo just like they did in WCW. As you can imagine, Austin was pissed and out for revenge against the group and primarily Scott Hall.
Hall would challenge Stone Cold to a match at WrestleMania 18. Both superstars beat the living hell out of each other leading up to this highly-anticipated match for who runs the WWE.
The glass broke and Stone Cold made his iconic entrance, and black and white NWO covered Halls' entrance alongside Kevin Nash. With the odds stacked against 'The Toughest S.O.B' could Austin or NWO prove their dominance? Sadly the NWO  broke up that very night when Hulk Hogan came to the aid of his adversary The Rock after their 'iconic' dream match. Stone Cold would ensure the victory with the Stunner. Hall would perform an Oscar-worthy sell over the finisher.
What a time to be a wrestling fan in the 2000s when nothing was impossible for WWE. Who would've thought WCW would go out of business and Hogan would make his long-awaited return to WWE?
King's WrestleMania Rewind: Seth Rollins vs. Kevin Owens (WWE WrestleMania 36)
Chris King takes a look at the most underrated WWE WrestleMania matches, and starts off with Seth Rollins battling Kevin Owens at WrestleMania 36!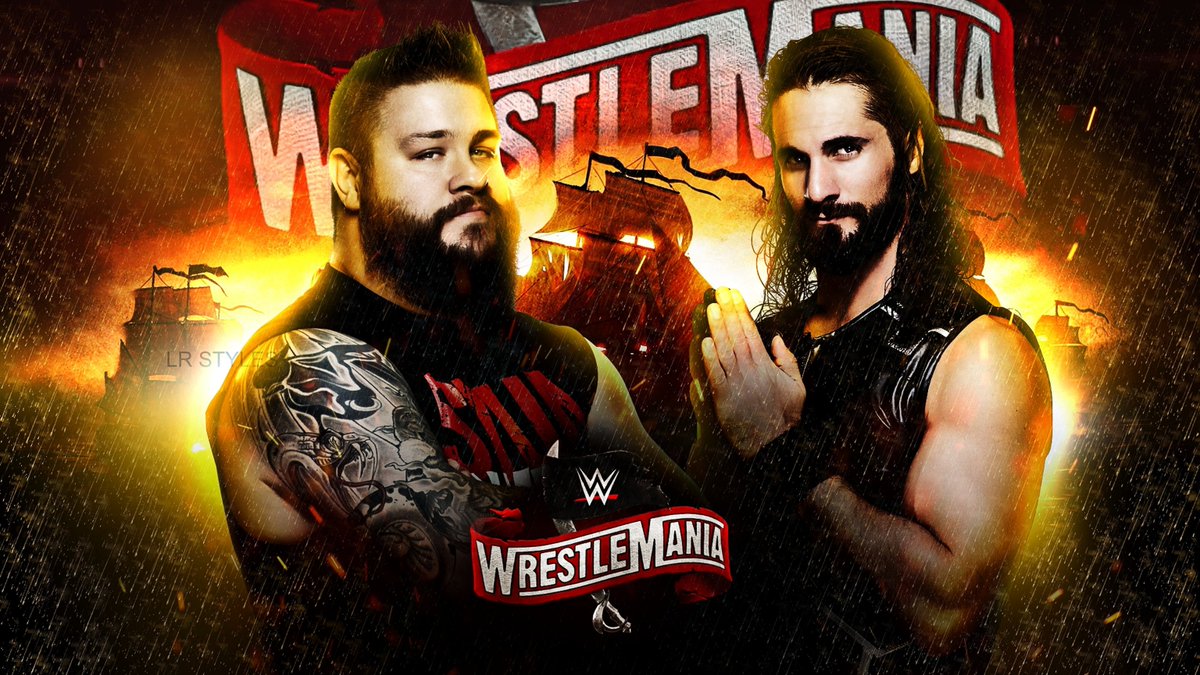 Chris King takes a look at the most underrated WWE WrestleMania matches, and starts off with Seth Rollins battling Kevin Owens in the WWE Performance Center at WrestleMania 36!
Chris King is starting a new series heading into WrestleMania season dubbed WrestleMania Rewind. Each week he'll be going back and sharing his insight over underrated matches at the Show of Shows. First up, is Kevin Owens vs. "The Monday Night Messiah" Seth Rollins at WrestleMania 36.
At the 2019 edition of Survivor Series, Rollins sacrificed himself during the men's traditional match allowing SmackDown to ultimately gain the victory. The following night the self-proclaimed Messiah, berated the whole roster but KO was not having any part of it. Owens quickly became a huge barrier in Rollins' cause for the greater good. The Authors of Pain attacked Owens with Rollins' character in question.
Owens finally had enough of his rival's mind games and torment and challenged Rollins to a match on the Grandest Stage Of Them All. Rollins mockingly accepted his challenge and the match was made official for night one of WrestleMania. Owens came out of the gate beating the holy hell out of the Monday Night Messiah trying to achieve his long-awaited moment at Mania but, Rollins tried to steal a disqualification victory by using the ring bell.
Owens hellbent on revenge provoked Rollins into turning their encounter into a no-disqualification contest where the fight could be taken all over the empty arena. The highlight of the match, was when KO used the WrestleMania sign to deliver a thunderous senton bomb through the announce table. Owens would secure the victory with a Stunner in an incredible match. Despite having no crowd during the pandemic era, both KO and Rollins put on an intense performance under the brightest lights.
In my personal opinion, this was a great feud that helped both superstars in their transformation as compelling characters for years to come.