Ranking Kane's Tag Team Partners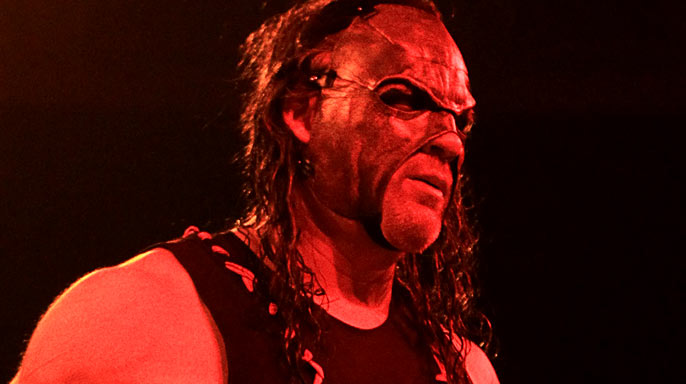 With the return of Team Hell No on SmackdownLive, now is as good a time as any to take a look back on Kane's tag team career. The Big Red Machine is pretty much the master of teaming up with random superstars over the years, and a lot of them are well remembered, and fondly so. With that being said, here is the ranking for all seven of Kane's tag team partners he has had over the years.
7. Mankind
A largely forgettable team comprised of two of the best the Attitude Era had to offer. While Kane is pretty much the king of make-shift tag teams, his first didn't bring anything to the table. Their biggest moment as a team was when they were scheduled to face Steve Austin and The Undertaker in a Hell in a Cell match on RAW. The match never even happened, and not many people know that Kane and Mankind were teaming at this point. Oddly enough, Steve Austin and The Undertaker were the ones to take the titles off them, which is a far more strange tag team now that I think about it.
6. Hurricane
This is the kind of team you put together in a video game. One would think that kind of random union would be more memorable. But this comedic team is overshadowed by the charisma of other smaller partners that will be touched on later in this list. That being said, there was some fun to be had here. Kane had some good comedic moments, Hurricane got off to a great start after recently debuting, and Kane singlehandedly defeated three teams in a wonderful TLC match. It just goes to the show the value of the other teams on this list.
5. X- Pac
A lot of people have fond memories of this pairing, despite the fact the team was short lived. While their second championship reign is most forgettable, their first was a nice payoff for a makeshift team. Kane has always worked well with smaller men, and this was what kicked it off. While nothing new, Kane and Pac were a great contrast of styles that made for some entertaining matches. Making Kane more human will always be a controversial topic, but putting that aside, this was a fun tag team.
4. Big Show
Kane and Big Show were two guys who won tag team gold with just about everyone they could possibly team up with. So it's no surprise to see that they made a good tag team together as well. Their first run near the end of the Ruthless Agression Era was a remarkable depiction of a monster tag team, the likes of which we rarely see today. And even though both men were nearing veteran status at the time, both characters felt fresh in this role. Their second run during the PG Era was less than stellar, bringing the team down to the fourth spot.
3. RVD
Kane is like a chameleon, able to adapt to his surroundings. One look at this gem of a tag team is all the prof that is needed. Like Edge and Christian, this team was the perfect mix of seriousness inside the ring and silliness backstage. The initial brand split made way for some creative choices, this being one of the best in terms of the tag team division. This is a case of a truly thrown together team reaching unexpected heights. But looking at Kane's tag team resume it isn't much of a shock.
2. Daniel Bryan
As Kane's partner in his longest tag team championship run, Daniel Bryan already surpasses most of the teams on this list. Add in the chemistry the two had and one can clearly see how memorable this team is. At a time where the Shield was all anyone could talk about, Team Hell No carved out a niche and ran with it. From their comedic antics with Dr. Shelby to the exciting matches they put on together, there will be a place in history for this odd duo. It brought Kane back into the spotlight, maybe for the final time. If so, it is a note worthy for such a legendary figure to go out on. Let's just hope they're reunion doesn't sour the fond memories we have of the duo.
1. Undertaker
Of course the Brothers of Destruction top the list. The Undertaker is such a large part of Kane's career that it would be a crime to put anyone else here. A common criticism is that Kane didn't contribute much to the team, as Undertaker was always depicted as the better of the two, which is unfortunate. How is anyone suppose to compare to the Deadman? Even so, Glenn Jacobs and Mark Calaway had, and still possess, a great chemistry together. But seeing as how both are two of the greatest big men of all time, that isn't a stretch. If any of the teams on this list make it to the Hall of Fame, it'll be this one, and to many, it will be well deserved.
Chairshot Staff Picks: Survivor Series/NXT Takeover War Games
Who you got?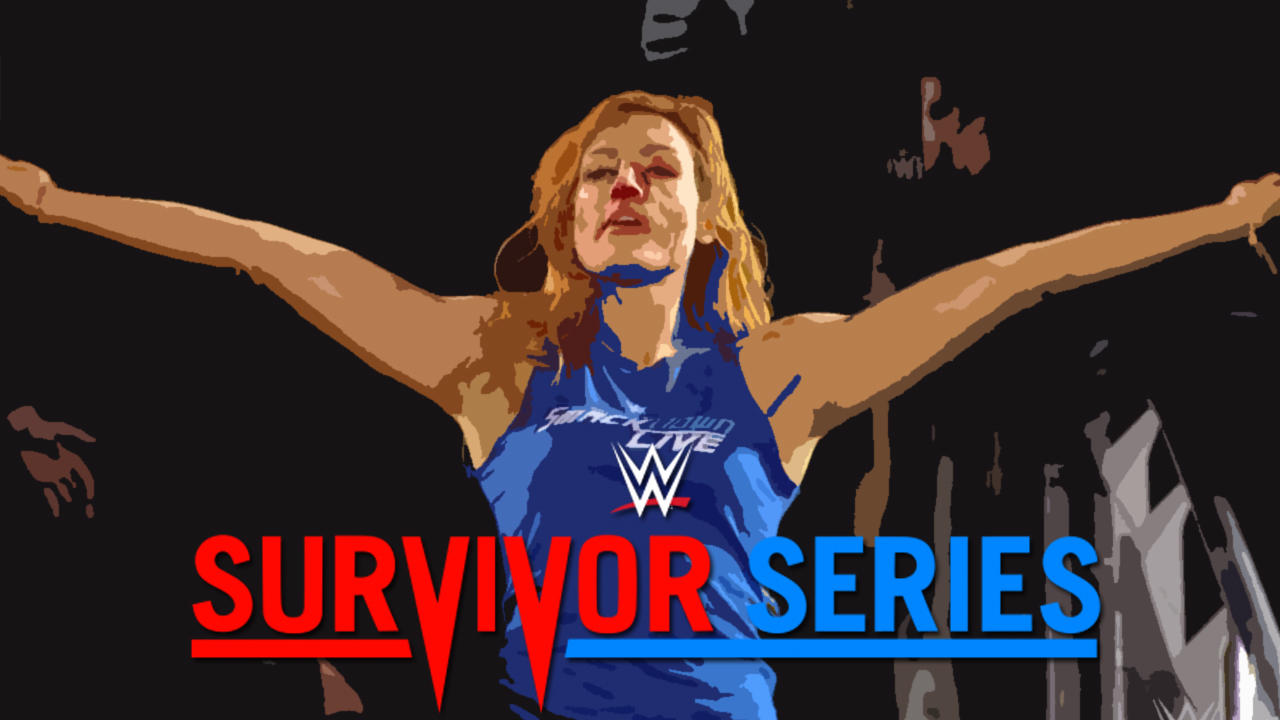 Ladies and gentlemen my name is PC Tunney and welcome back to The Chairshot staff picks! I am thrilled to be reincarnating our PPV prediction series and bringing them to our very astute audience right here on THECHAIRSHOT.com. Survivor Series is a great place to kick things off again. The spirit of brand competition is back and with it comes the long running sibling rivalry between Stephanie and Shane. Not to mention we also have an excellent four match card for NXT Takeover War Games. So as we prepare for the final of the big four PPVs, I have only one question…  Are you ready?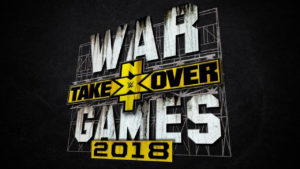 NXT TAKEOVER WAR GAMES – Staples Center Los Angeles, CA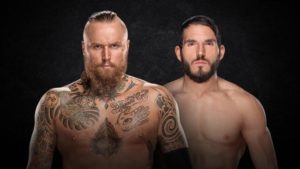 Aleister Black vs Johnny Gargano
STAFF PICKS
Carter: Gargano
Cash: Black
Cassada: Gargano
Gunz: Black
Mcleod: Gargano
Sarpraicone: Black
Scopelliti: Gargano
Weigel: Gargano
Ames: Gargano
Cook: Gargano
Mitchell: Gargano
Platt: Gargano
DPP: Black
Balaz: Black
DeMarco: Gargano
Tunney: Black
10-6 JOHNNY GARGANO #UseYourHead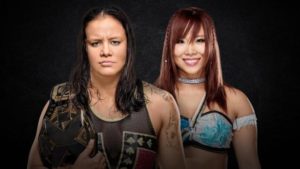 2 out of 3 Falls for the NXT Women's Championship
Shana Baszler (c) vs Kairi Sane
STAFF PICKS
Carter: Sane
Cash: Baszler
Cassada: Baszler
Gunz: Baszler
Mcleod: Sane
Sarpraicone: Sane
Scopelliti: Baszler
Weigel: Baszler
Ames: Baszler
Cook: Baszler
Mitchell: Sane
Platt: Sane
DPP: Sane
Balaz: Baszler
DeMarco: Baszler
Tunney: Baszler
10-6 Shana Baszler #UseYourHead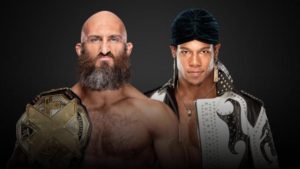 NXT Championship
Tommaso Ciampa (c) vs Velveteen Dream
STAFF PICKS
Carter: Ciampa
Cash: Dream
Cassada: Ciampa
Gunz: Ciampa
Mcleod: Ciampa
Sarpraicone: Ciampa
Scopelliti: Ciampa
Weigel: Ciampa
Ames: Ciampa
Cook: Ciampa
Mitchell: Ciampa
Platt: Dream
DPP: Ciampa
Balaz: Ciampa
DeMarco: Ciampa
Tunney: Ciampa
14-2 Tommaso Ciampa #Use Your Head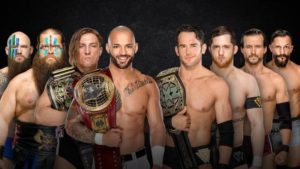 WAR GAMES
The Undisputed Era vs War Raiders, Ricochet & Pete Dunne
STAFF PICKS
Carter: War
Cash: War
Cassada: Era
Gunz: Era
Mcleod: War
Sarpraicone: Era
Scopelliti: War
Weigel: War
Ames: Era
Cook: War
Mitchell: Era
Platt: Era
DPP: Era
Balaz: War
DeMarco: Era
Tunney: Era
9-7 THE UNDISPUTED ERA #UseYourHead
Booking The Future Of Gargano & Ciampa at NXT TakeOver: WarGames
Their story is not over…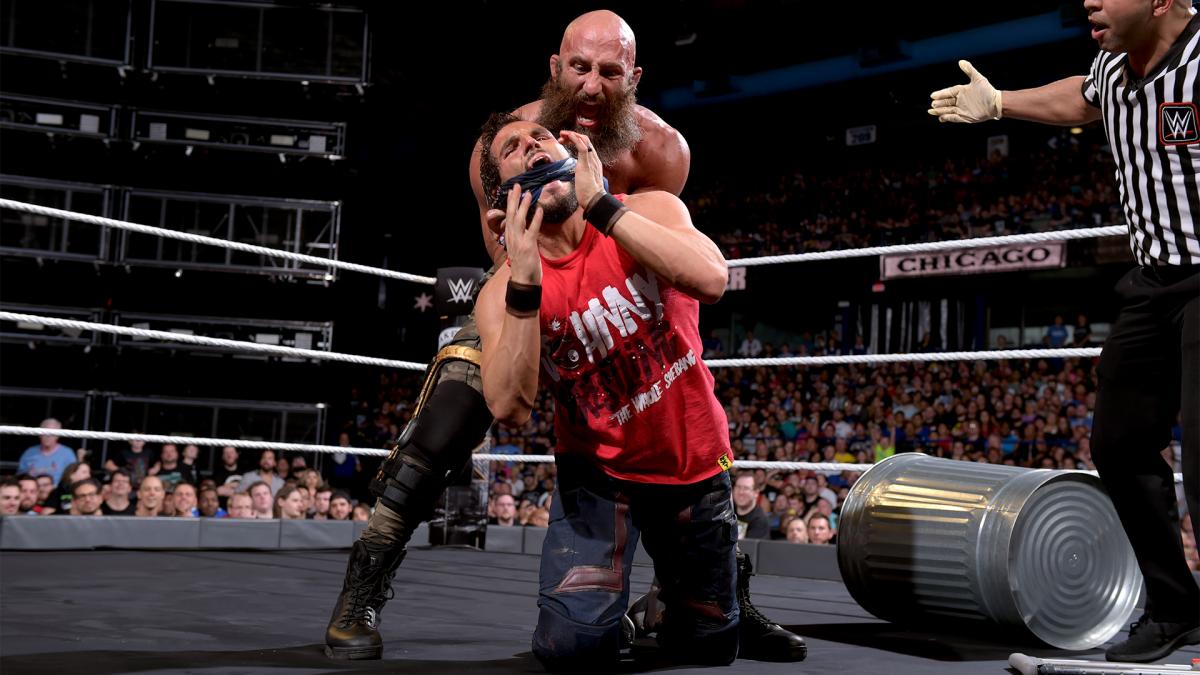 Some may think that the Johnny Gargano and Tommaso Ciampa storyline has been tossed aside, but the card for Saturday at NXT TakeOver: War Games provides the perfect stepping stones toward their final encounter.
Aleister Black vs Johnny Gargano
A lot of fans may feel that Gargano is a heel now but I don't think he's fully turned. At first glance, it seemed like Gargano was turning into Ciampa when he attacked Aleister Black. But remember, he attacked Black just so he could get his hands on Ciampa. 
Booking It: Aleister has the more legitimate gripe in this match so he's winning. Johnny robbed him of his championship and his rematch. We've never seen a feud get Black more fired up than this one. That's why I want the fans to be able to feel Black's anger in the finish. When Aleister Black hits Gargano with the Black Mass kick, I want Johnny to fall back into the ropes, bounce off, then take a second Black Mass on the rebound. Black purges his anger and earns a chance to reclaim his championship.
NXT Championship – Tommaso Ciampa (c) vs Velveteen Dream
I've been anxiously waiting for Velveteen to get a chance at the NXT Championship but I don't have a good feeling about this one. As much as I want Dream to get his first championship, this match had the "weakest" build among the four matches on the card. Everything Velveteen does is magic but Ciampa is on another level right now. 
Booking It: So yes, Ciampa is winning here. But I want Ciampa to have as difficult of a time as possible. Velveteen makes sure to always have the best ring gear for every TakeOver event. I'd like to use that to get into Ciampa's head. When Dream enters the ring, I want him to be wearing a vest or jacket. He won't take it off until Ciampa is in the ring. Underneath he'll be wearing a DIY shirt. That will clearly leave Ciampa flustered and immediately set him off to the point of trying to rip the shirt off. Fast forward to the end of the match. Ciampa has won but is still fixated on the shirt. He recovers it but throws it into the audience before exiting the building. 




Booking Forward: Black and Ciampa were the two winners on the night. That will set up the rematch for the NXT Championship that Aleister Black never got to have. Even their first match wasn't a clean victory since Gargano got involved. This rematch will take place at the TakeOver before the Royal Rumble. 
After the dust is settled from War Games and they're back at Full Sail, Johnny Gargano will confront Velveteen Dream backstage. He'll ask where Dream got the DIY shirt. Dream will say he has no memory of it, then Gargano will conclude by saying to stay out of his business. Tensions rise between the two over the ensuing weeks, also leading to a match at the next TakeOver. 
Johnny Gargano and Tommaso Ciampa will each win those matches, leaving their final encounter for the TakeOver before WrestleMania. Here, Johnny Gargano finally wins the big one. 
How does NXT Takeover War Games play into the long-term story with Tommaso Ciampa and Johnny Gargano? Let us know on social media @theCHAIRSHOTcom and always remember to use the hashtag #UseYourHead!