Ranking Kane's Tag Team Partners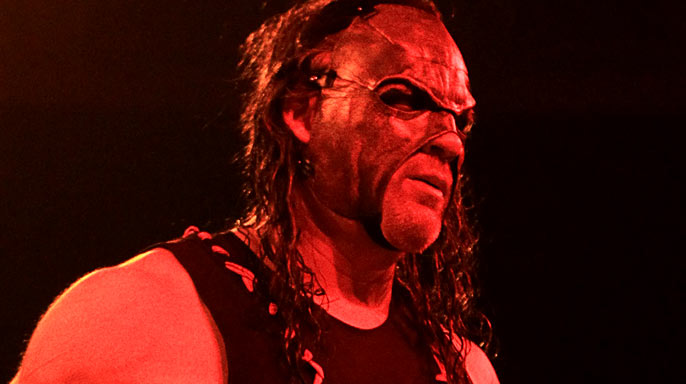 With the return of Team Hell No on SmackdownLive, now is as good a time as any to take a look back on Kane's tag team career. The Big Red Machine is pretty much the master of teaming up with random superstars over the years, and a lot of them are well remembered, and fondly so. With that being said, here is the ranking for all seven of Kane's tag team partners he has had over the years.
7. Mankind
A largely forgettable team comprised of two of the best the Attitude Era had to offer. While Kane is pretty much the king of make-shift tag teams, his first didn't bring anything to the table. Their biggest moment as a team was when they were scheduled to face Steve Austin and The Undertaker in a Hell in a Cell match on RAW. The match never even happened, and not many people know that Kane and Mankind were teaming at this point. Oddly enough, Steve Austin and The Undertaker were the ones to take the titles off them, which is a far more strange tag team now that I think about it.
6. Hurricane
This is the kind of team you put together in a video game. One would think that kind of random union would be more memorable. But this comedic team is overshadowed by the charisma of other smaller partners that will be touched on later in this list. That being said, there was some fun to be had here. Kane had some good comedic moments, Hurricane got off to a great start after recently debuting, and Kane singlehandedly defeated three teams in a wonderful TLC match. It just goes to the show the value of the other teams on this list.
5. X- Pac
A lot of people have fond memories of this pairing, despite the fact the team was short lived. While their second championship reign is most forgettable, their first was a nice payoff for a makeshift team. Kane has always worked well with smaller men, and this was what kicked it off. While nothing new, Kane and Pac were a great contrast of styles that made for some entertaining matches. Making Kane more human will always be a controversial topic, but putting that aside, this was a fun tag team.
4. Big Show
Kane and Big Show were two guys who won tag team gold with just about everyone they could possibly team up with. So it's no surprise to see that they made a good tag team together as well. Their first run near the end of the Ruthless Agression Era was a remarkable depiction of a monster tag team, the likes of which we rarely see today. And even though both men were nearing veteran status at the time, both characters felt fresh in this role. Their second run during the PG Era was less than stellar, bringing the team down to the fourth spot.
3. RVD
Kane is like a chameleon, able to adapt to his surroundings. One look at this gem of a tag team is all the prof that is needed. Like Edge and Christian, this team was the perfect mix of seriousness inside the ring and silliness backstage. The initial brand split made way for some creative choices, this being one of the best in terms of the tag team division. This is a case of a truly thrown together team reaching unexpected heights. But looking at Kane's tag team resume it isn't much of a shock.
2. Daniel Bryan
As Kane's partner in his longest tag team championship run, Daniel Bryan already surpasses most of the teams on this list. Add in the chemistry the two had and one can clearly see how memorable this team is. At a time where the Shield was all anyone could talk about, Team Hell No carved out a niche and ran with it. From their comedic antics with Dr. Shelby to the exciting matches they put on together, there will be a place in history for this odd duo. It brought Kane back into the spotlight, maybe for the final time. If so, it is a note worthy for such a legendary figure to go out on. Let's just hope they're reunion doesn't sour the fond memories we have of the duo.
1. Undertaker
Of course the Brothers of Destruction top the list. The Undertaker is such a large part of Kane's career that it would be a crime to put anyone else here. A common criticism is that Kane didn't contribute much to the team, as Undertaker was always depicted as the better of the two, which is unfortunate. How is anyone suppose to compare to the Deadman? Even so, Glenn Jacobs and Mark Calaway had, and still possess, a great chemistry together. But seeing as how both are two of the greatest big men of all time, that isn't a stretch. If any of the teams on this list make it to the Hall of Fame, it'll be this one, and to many, it will be well deserved.
Cook: Don't Hate Lafayette Because They Don't Know #DIY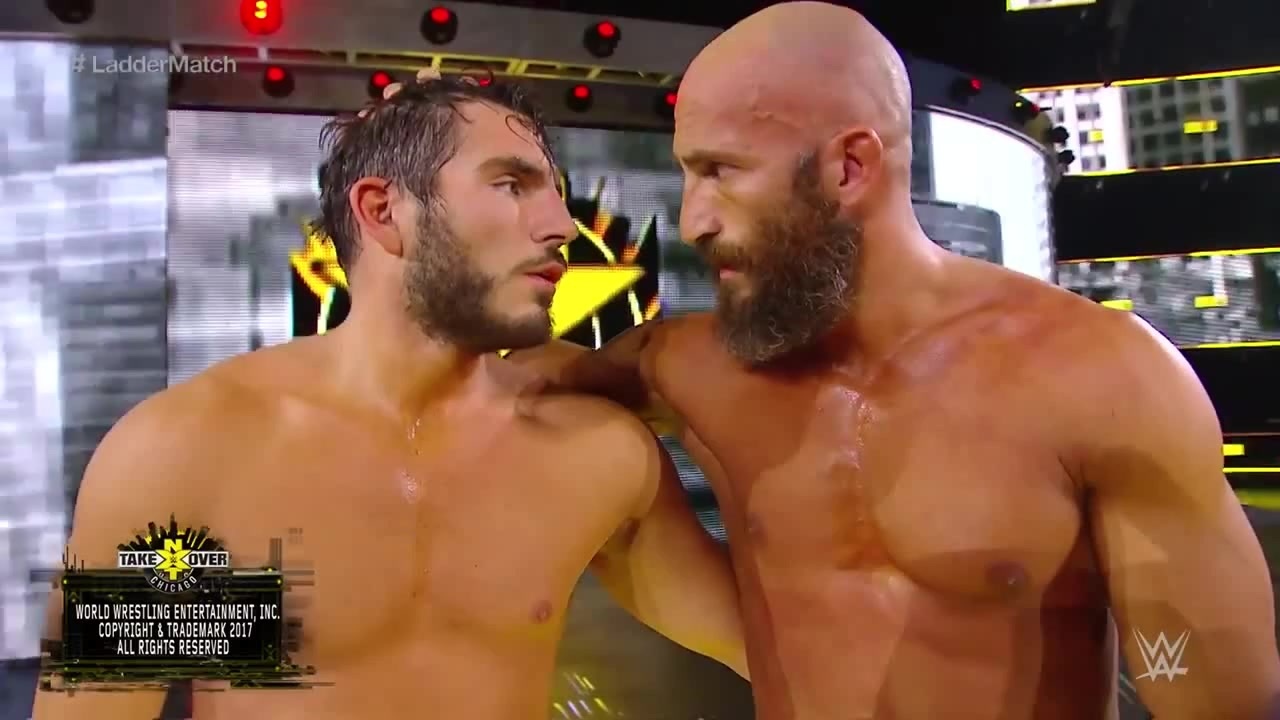 Steve Cook chimes in on the controversy surrounding the WWE Monday Night Raw crowd from Lafayette.
Anybody that knows me well knows that I've always been a huge baseball fan. It was the first sport I fell in love with as a kid and has been part of my life as far back as I can remember. I read pretty much anything I could about the history of it. I might be a Cincinnati Reds supporter, but I also have a good appreciation for most of baseball history.
That's why I was excited when the New York Yankees came to town in 2011. The Yankees don't come to Cincinnati very often. In fact, it was only the second series they'd played in Cincinnati since interleague play started in 1997. Whether you like the Yankees or not, it's hard not to be impressed with their tradition of success. Their twenty-seven World Series championships are sixteen more than any other team has. Names like Ruth, Gehrig, DiMaggio, Mantle & countless others give the Yankees a tradition that's unparalleled.
Aura & Mystique on the road
Even in 2011 the Yankees had some all-time greats on their roster. Mariano Rivera became the first unanimous Hall of Famer this year. Derek Jeter will follow him into the HOF in 2020. Alex Rodriguez…well, that vote's going to be interesting. He's got the numbers! Heck, Bartolo Colon was on that team, and his HOF vote will also be interesting if he ever retires.
I was lucky to get off of work and get a ticket to a Wednesday afternoon game. The stadium was packed & stacked, as fans in the area knew that the Yankees wouldn't be back in Cincinnati for several years. Unfortunately for the fans & myself, Jeter was on the disabled list so he wouldn't be playing. Nobody's fault, these things happen. We would have expected A-Rod to play, but a rainout the night before resulted in Wednesday being a previously unscheduled doubleheader, and Yankee manager Joe Giradi opted to give Rodriguez the day game off.
Lineup card subject to change
Playing third base for the Yankees instead was the immortal Ramiro Pena. He played 23 games in 2011 and went 4 for 40 for a batting average of .100. He had one home run, four RI & scored five runs. If you're one of those advanced stats guys, he had a WAR of -0.8 for the season. In all fairness, this & 2012 were his least productive seasons in MLB. He managed to play 50 games in 2013 & 81 games in 2014 for the Atlanta Braves & wrapped up his MLB career in 2016 with the San Francisco Giants. From what Wikipedia tells me, he's currently playing in the Mexican League.
Jeter's replacement ended up accomplishing a bit more. Eduardo Nunez played 127 games for last season's World Champion Boston Red Sox. He was also an All-Star in 2016, though I think that was due to the fact that every team has to have an All-Star & the Minnesota Twins didn't have a ton of candidates. We also got to see Rivera close out the game, so it's not like we missed out on everybody of historical importance. And yes, Jorge Posada was there playing first base and hit a home run. Any Yankee fan reading this will yell at me if I don't mention Posada.
Core 4, baby
At this point you're probably wondering why in the the world I've spent all this time writing about a random June 2011 Yankees/Reds game. In the big picture, that game wasn't too terribly important. A ton of baseball games aren't. The game came to my mind early Tuesday morning while I was catching up on Twitter's reaction to Monday's Raw episode.
Mostly, people were mad at the crowd. This week's Raw was notable for being the main roster debut of four NXT Superstars. (NXT wrestlers are called Superstars too, right?) Ricochet, Aleister Black, Johnny Gargano & Tommaso Ciampa all wrestled on Monday night's show in Lafayette, Louisiana.
Triple H did the big introduction at the beginning of the show, we got videos with Michael Cole yelling buzzwords, and the four men got to take part in matches. Which is more than some of the last crop of NXT call-ups can say. Ricochet got to do some flips. Black got to beat up Elias. Gargano & Ciampa got to randomly re-form their tag team.
It was fine, if a wee bit random. I would have expected NXT fans to be happy that some of their favorites were on Raw-wait, no, I wouldn't have expected that at all because NXT fans want their favorites to stay in Full Sail forever. WWE will mis-use them on the main roster, you see. So I was a little surprised that wasn't the main thing that Internet wrestling fans were complaining about.
No, it was the crowd.
The Raw crowd didn't make enough noise for these debuting talents. They should have been out of their seats for Ricochet & Black like they were Austin & Rock in 1998. And of course the fans should have gone crazy for DIY vs. The Revival because it's great tag team wrestling.
Listen, I'm with you guys as far as the talent of these guys goes. I'm hip to the NXT jazz. I've been watching & reviewing lately, If I was in that crowd, I would have been cheering & rooting all of those guys on. The thing is…I'm not in the majority of wrestling fans. Far from it. I'm a wrestling nerd that consumes way too many hours of my day with watching wrestling & writing my opinions about it. From what I can tell, a lot of the people I saw whining & moaning about that crowd do the same thing that I do. We're obsessed with wrestling & analyze everything way too much because that's what we enjoy doing.
Not everybody does that.
Sometimes we lose touch with the fact that not everybody is like us. There are plenty of wrestling fans that don't spend every day obsessing over the gossip or watching every single show they can get access to. I know WWE fans that don't get WWE Network. There are even WWE Network subscribers that don't watch NXT. I'm not going to get all hot & bothered & mad at people that don't watch NXT for not going crazy over NXT call-ups. I might wonder why Baron Corbin gets a louder reaction than any of them, and I might think that reflects poorly on their taste, but at the same time, I realize that it's because Baron Corbin's been on TV long enough to establish a persona.
To the casual wrestling fan, Ricochet & Aleister Black are like random guys filling in for Derek Jeter & Alex Rodriguez. Hopefully their careers turn out a little bit better, but just like I wasn't excited to see Ramiro Pena back in 2011 at Great American Ballpark, Lafayette wasn't excited to see Aleister Black. You can't fault paying wrestling fans for not watching all the shows, unless you're just looking to lord your knowledge over everybody else.
Most of those fans at Raw didn't have any idea what a Johnny Gargolye or a Tomato Chomper was. Hopefully they'll get the chance to find out, and hopefully they'll appreciate them as much as we do. Until then, give Lafayette a break. Don't get mad at them because they paid to see WWE Superstars & got NXT ones instead.
Andrew's WWE Raw & SmackDown Live Ratings & Review (2/18 & 2/19/2019)
Andrew let's us know how the WWE shows following Elimination Chamber measured up!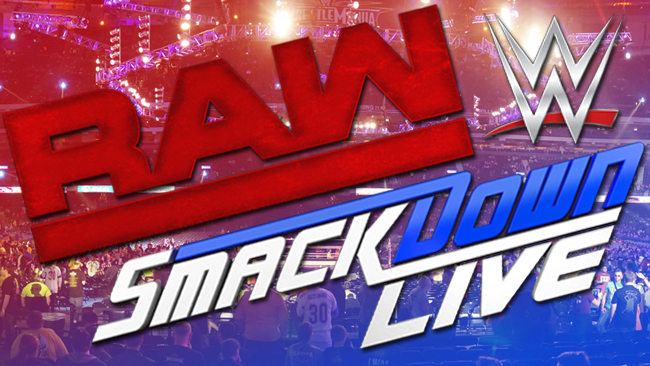 Andrew let's us know how the WWE shows following Elimination Chamber measured up!
Well since Elimination Chamber didn't hit me as strongly as others (though I enjoyed the two Chamber matches), my bar was set a little lower for Raw and SmackDown.
So now is that point where we find out how both shows did!
Raw Ratings:
Tables Match: Baron Corbin vs Braun Strowman: Braun wins via Powerslam through Table – *1/2
Ricochet & Finn Balor vs Lio Rush & Bobby Lashley: Ricochet wins via 630 Senton – ***
Hawkins & Ryder vs Lucha House Party: House Party wins via Hurricanrana – *
DIY vs The Revival: DIY wins via Meeting in the Middle – *** ½
Drew McIntyre vs Dean Ambrose: McIntyre wins via Claymore – N/A
Elias vs Aleister Black: Black wins via Black Mass – *
Raw Women's Championship Match: Ronda Rousey (c) vs Ruby Riott:  Ronda retains via Armbar – **
Review Notes:
Triple H comes out, gushes about the PPV, like they always do and then announces a surprise. Ricochet, Aleister Black, Tommaso Ciampa and Johnny Gargano will be featured on Raw tonight. Okay…so…this should be interesting.  Wait never mind, because in the same breath he explains the reason there's tables about is because Braun and Baron will have YET ANOTHER, match no one asked for.
Tables match, not only does the crowd not care, but I'm pretty sure 70% of the audience wants these two, to never touch again. The redid a few spots, including the table spot. It ended the way we all expected, Braun only struggled cause he was banged up. So yeah, this didn't really do anything for anyone.
After Braun wins, Heyman comes out to hype up Lesnar with a small yet unnecessary interaction with Braun. He says things, video packages play, it's very paint by numbers.
Finn is up next, Lio and Lashley start trouble…since they're apparently cool again. Ricochet comes out for the save and we get a tag match. Lio and Lashley against Ryusuke Taguchi's boys! I'm calling them Apollo Future, educate yourself if you don't know why. But my big take away here was how awful and out of place Lio looked. Even Lashley looked good. Lio is just a waste of damn space.
Backstage, McIntyre walks up to Triple H demanding Rollins, Ambrose slaps him and says he's free. So yeah…that's the set up for their match.
Lucha House Party is an awful gimmick, and to be fair, they aren't anything special in the ring. Typical "luchador" stuff with no personality, heat or angle makes them a waste of time. The best part from this match was Hawkins having an opening to win the match and he kinda freezes like he doesn't remember what to do when in an advantageous position.
Heavy Machinery and Lacey Evans strut around for a few minutes…wh-why-what—wa—wh—*head desk*
Backstage segment with Roode, Gable, The Revival and DIY. Sets the stage well with nods to NXT and all of their pasts. So it was a quick way for casual fans to get a small idea of 'okay they know each other'. As for the match, it was damn good. They always did good work in NXT and it carries over here. A little less time and a little less reign to do as they please, but still a damn good tag match.
Kevin Owens phone promo, which he drops but catches. More of a conversational promo, where his son Owen even makes an appearance when Kevin asks him for change. Apparently Popcorn and a soda is 20 dollars. Sadly, I can believe that…
Sasha and Bayley get to soak in the adoration of a dead crowd, but at least enjoy their distinction of being the first ever WWE Women's Tag Team Champions. Tamina and Nia show up, they apparently get the first crack. So…yup…I guess that's a thing.
Drew and Dean barely gets started and it's over. I love that they book the Claymore like the RKO where it just happens and even matches that should be competitive just end. But yeah, forgettable.
Elias shows up, he starts into his shtick a little, then before he gets to the song, Aleister Black interrupts him. This match was not good. Chemistry was off, Aleister's strikes weren't good, his motions seemed to take an extra second, even his back flip sit down spot had a hiccup. Elias caught Aleister with a nice Flying Knee at some point, but that's the only point that really sticks out. Not a good debut.
Ruby gets a rematch because…reasons. With the squash from the night before, the only thing that gives this credibility is the rest of the Riott Squad at ringside to run interference. Ronda dominates, until the interference kicks in, then Ruby gets in some offense. But suspension of disbelief was the issue here. No one expected Ruby to win because Ronda is the WrestleMania meal ticket, and she had a bad previous showing, so this was a waste of time.
Overall Score: 6.5/10
So yeah, the wrestling was actually alright with 3 out of 4 of the NXT surprises being the high points. But so many waste of time filler spots and a dead crowd put a damper on the show. It tried, it had moments where I was entertained, but unlike Elimination Chamber, this was book-ended by matches that actually didn't matter. Still not an awful show, just closed on a low note.
SmackDown Ratings:
Aleister Black vs Andrade Almas: Black wins via Black Mass – ***
DIY vs The Bar: DIY wins via Cradle – *** ¼
Asuka vs Mandy Rose: Rose wins via Roll-Up – *1/2
Ricochet vs Eric Young: Ricochet wins via 630 Senton – **
Samoa Joe, Daniel Bryan & Randy Orton vs Kofi Kingston, AJ Styles & Jeff Hardy –Kofi gets the pinfall via Trouble in Paradise – ** 1/2
Review Notes:
Shane O'Mac comes out to make Chamber comments, he also declares that since they were such a big hit, the same 4 NXT stars will make their SmackDown debuts as well. Then Miz comes out, apologetic and shouldering the blame. He even says he used Shane for personal reasons to gain favor with his father. Miz makes mention of the 'no guaranteed rematches' rule they declared with this new era, but said since Shane is a McMahon he could make it happen anyway. The Usos come out to run down the former champs and goad Shane into using his power to make the match. Miz is happy like a kid who just got the toy he was asking about, for Christmas.
Aleister has the worst Raw debut, but thankfully he and Andrade have good history and work well together. This wasn't nearly as good as their NXT matches, but with limited time and whatever restrictions come with the main roster, Aleister looked a bit better. They also touched on Aleister basically being the one guy Andrade could never crack the code on. So when Aleister does come up officially, this is a great angle for Andrade to finally get a win.
DIY encounters The Bar backstage. Cesaro and Sheamus tease them about no one knowing who they are and size comments. So that sets the next match.
This match was solid. The smaller team had to maneuver themselves into good positions, and both teams had great flashes. This was probably about on par with the Revival match from Raw, but it loses a quarter of a point for me after the Sunset Flip Power-botch. Yes Ciampa looked like he was able to mostly recover, and after a few replays it looks like he was able to have his leg kinda buckle with Sheamus' body, so depending on flexibility he might actually be alright. But it still looked bad, and commentary loves to show replays of botches nowadays.
Asuka comes out to basically demand a challenger (her English is better but there were a few imbeciles in the crowd chanting 'what' when she spoke. You morons speak the banjo down in New Orleans, don't try to tease others with accents). Mandy and Sonya come out, with Mandy declaring that she's ready to step up. The match was slow, stilted and pretty bad all things considered. Spots were sold for too long, or seemed to take a few too many beats to get from point A to B. Mandy did have a beautiful Bicycle Knee that caught Asuka on the outside. But aside from that, the match sucked, but a stop gap defense against Mandy, at a B PPV, is fine.
At this point, I'm just happy to see SAnitY on TV. This match was just generally unexciting. Everyone played their parts alright, Wolfe and Dain had minimal interference but it played a big enough part into a few spots. Not an awful match like Aleister's on Monday, but the weakest of the Tuesday lot.
The main event felt a little rushed and more of a 'get your shit in' match. Not bad, but no real psychology or storytelling. More just trying to pair people off and get to the number 1 contender reveal after Kofi pins Bryan for the face team! Shane comes out immediately and declares Kofi vs Daniel Bryan at Fastlane.
Overall Score: 6.5/10
It's nice they're still riding the hot hand with Kofi, and the fans haven't turned on anything yet. Some people are mad about Asuka's loss, but it's professional wrestling and she needed an opponent. Mandy used heel tactics to lull Asuka into dropping her guard, it's a trick as old as time. If you're freaking out that the "better technical wrestler" shouldn't lose to someone like Mandy, then you don't know pro wrestling and need to just shut up and go watch Blue's Clues or something more rudimentary.
Surprisingly, SmackDown and Raw were both even this week. Raw could've been better, but was just weird and SmackDown was just kinda there. So I think this is the first week where the two shows tied. Hmm…well that's something.