Ranking Kane's Tag Team Partners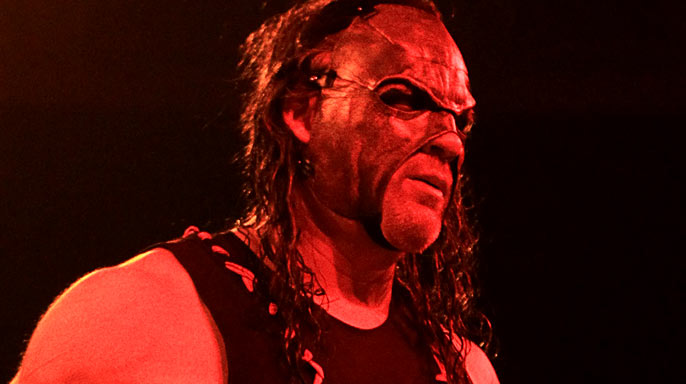 With the return of Team Hell No on SmackdownLive, now is as good a time as any to take a look back on Kane's tag team career. The Big Red Machine is pretty much the master of teaming up with random superstars over the years, and a lot of them are well remembered, and fondly so. With that being said, here is the ranking for all seven of Kane's tag team partners he has had over the years.
7. Mankind
A largely forgettable team comprised of two of the best the Attitude Era had to offer. While Kane is pretty much the king of make-shift tag teams, his first didn't bring anything to the table. Their biggest moment as a team was when they were scheduled to face Steve Austin and The Undertaker in a Hell in a Cell match on RAW. The match never even happened, and not many people know that Kane and Mankind were teaming at this point. Oddly enough, Steve Austin and The Undertaker were the ones to take the titles off them, which is a far more strange tag team now that I think about it.
6. Hurricane
This is the kind of team you put together in a video game. One would think that kind of random union would be more memorable. But this comedic team is overshadowed by the charisma of other smaller partners that will be touched on later in this list. That being said, there was some fun to be had here. Kane had some good comedic moments, Hurricane got off to a great start after recently debuting, and Kane singlehandedly defeated three teams in a wonderful TLC match. It just goes to the show the value of the other teams on this list.
5. X- Pac
A lot of people have fond memories of this pairing, despite the fact the team was short lived. While their second championship reign is most forgettable, their first was a nice payoff for a makeshift team. Kane has always worked well with smaller men, and this was what kicked it off. While nothing new, Kane and Pac were a great contrast of styles that made for some entertaining matches. Making Kane more human will always be a controversial topic, but putting that aside, this was a fun tag team.
4. Big Show
Kane and Big Show were two guys who won tag team gold with just about everyone they could possibly team up with. So it's no surprise to see that they made a good tag team together as well. Their first run near the end of the Ruthless Agression Era was a remarkable depiction of a monster tag team, the likes of which we rarely see today. And even though both men were nearing veteran status at the time, both characters felt fresh in this role. Their second run during the PG Era was less than stellar, bringing the team down to the fourth spot.
3. RVD
Kane is like a chameleon, able to adapt to his surroundings. One look at this gem of a tag team is all the prof that is needed. Like Edge and Christian, this team was the perfect mix of seriousness inside the ring and silliness backstage. The initial brand split made way for some creative choices, this being one of the best in terms of the tag team division. This is a case of a truly thrown together team reaching unexpected heights. But looking at Kane's tag team resume it isn't much of a shock.
2. Daniel Bryan
As Kane's partner in his longest tag team championship run, Daniel Bryan already surpasses most of the teams on this list. Add in the chemistry the two had and one can clearly see how memorable this team is. At a time where the Shield was all anyone could talk about, Team Hell No carved out a niche and ran with it. From their comedic antics with Dr. Shelby to the exciting matches they put on together, there will be a place in history for this odd duo. It brought Kane back into the spotlight, maybe for the final time. If so, it is a note worthy for such a legendary figure to go out on. Let's just hope they're reunion doesn't sour the fond memories we have of the duo.
1. Undertaker
Of course the Brothers of Destruction top the list. The Undertaker is such a large part of Kane's career that it would be a crime to put anyone else here. A common criticism is that Kane didn't contribute much to the team, as Undertaker was always depicted as the better of the two, which is unfortunate. How is anyone suppose to compare to the Deadman? Even so, Glenn Jacobs and Mark Calaway had, and still possess, a great chemistry together. But seeing as how both are two of the greatest big men of all time, that isn't a stretch. If any of the teams on this list make it to the Hall of Fame, it'll be this one, and to many, it will be well deserved.
---
Always Use Your Head and visit the official Pro Wrestling Tees store for The Chairshot All t-shirt proceeds help support the advancement of your favorite hard-hitting wrestling website, The Chairshot!

---
Why Sasha vs Bayley Is A Bigger Deal Than The Women's Championship Situation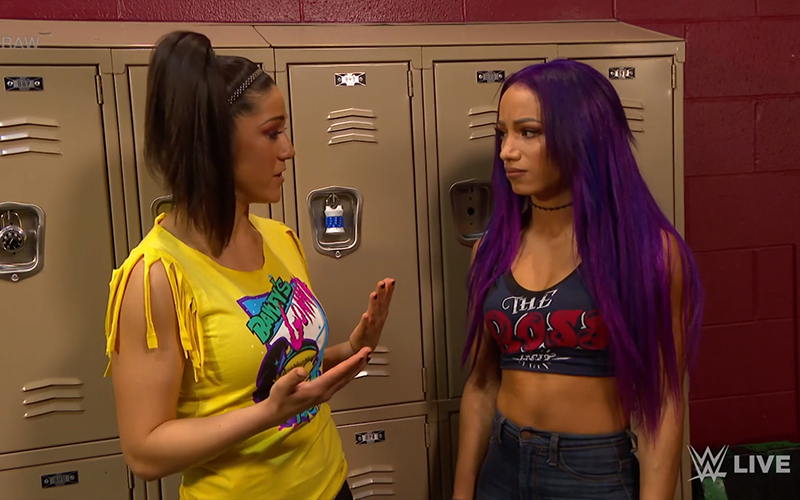 Okay, before you guys start shouting, hear me out. I love Ronda Rousey, I've been pleasantly surprised by how well she's adapted to wrestling, but the Sasha Bayley feud has bigger implications for the Women's Division in the the long run than whether or not Ronda Rousey gets a Women's Title run.
For years, the Women's Division has been limited to one major storyline per show, always involving the Women's Title and if there was a secondary storyline, it wasn't of much importance, it was usually just to keep a top face on TV. Sasha and Bayley is different, these are two top stars in RAW's Women's Division having a feud that easily could be for the Women's Title. It's a tale as old as time (no, not Beauty and the Beast): Two friends become bitter rivals, but unlike a lot of women's storylines, Sasha and Bayley are rivals over a guy, they've become rivals because both women want to be the best in the RAW Women's Division.
However, this story is even more important than just the Women's Division getting more than one important storyline. WWE allowing this storyline to happen without the title being involved means that they are treating the Women's Division as a valuable part of RAW and are invested in the division long-term.
Where could this go? I've long had a theory that eventually, RAW and SmackDown will basically be a storefront for the Network and that every division will have its own show, like 205 now. We'd have 205, a show for the Women's Division, Main Event for the low card, a show for the Tag Division, and maybe keep RAW and SD for the top tier and mid card.
Sounds like a pipedream, especially considering the huge TV deals that WWE's signed for RAW and Smackdown, but with cable cutting and sites like Hulu, Netflix, and Amazon developing more and more content, it's very likely that down the road, WWE decides to move more and more of their wrestling to the Network and just keep RAW and SmackDown on TV for the fans that don't subscribe to the Network.
Why would they do that? It's becoming more and more clear that while WWE struggles with time management, they also have a growing problem of having way too much talent and not enough time and titles to go around. Both Women's Divisions and the 205 division have a lot of talent and only one belt, which leaves a lot of talent wrestling in the doldrums. Having
Where does Sasha vs Bayley fit into this? Well, these are two top level talents having the makings of a great feud, if there were a secondary title involved, this would be the perfect feud for it. Sadly, that's not the case, but if this goes well, it makes a great case for women to get more non-title feuds and TV time on RAW and SmackDown and better stories than what they usually get, which seems to revolve around men and/or catty comments.
So, let's hope WWE does this feud justice and we'll get better stories and more TV time for the Women's Divison.
---
Always Use Your Head and visit the official Pro Wrestling Tees store for The Chairshot All t-shirt proceeds help support the advancement of your favorite hard-hitting wrestling website, The Chairshot!

---
The Rock: The 10 Defining Moments of The People's Champion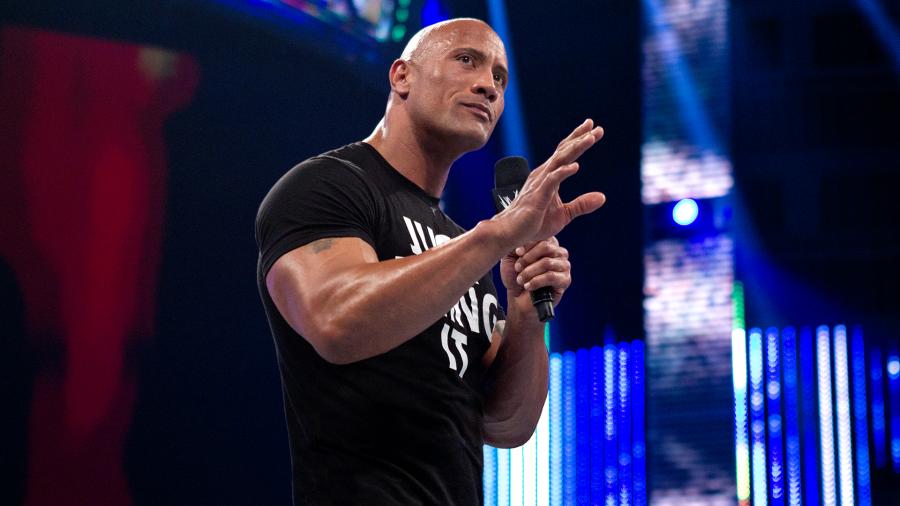 Has there ever been anyone who has be as if not more successful outside of the WWE as the were in WWE as the Rock? The Rock is one of the most charismatic people to ever step foot in WWE with countless quotable catchphrases. One of the best talkers of all time, a Hollywood megastar and by all accounts genuinely one of the nicest people.
He is without doubt the most electrifying man in Sports Entertainment history, but which moments were most electrifying? What moments truly defined the People's Champ? Let's find out today as we go through the Rock's career to find his 10 defining moments.
10. His Debut

This moment is significant not just because it was the first time we'd ever seen The Rock in the ring but how the debut was done. First off it was in Madison Square Garden so clearly, they had faith in him.  Then there was the way he was presented with commentary talking about his potential and his heritage being the first third generation superstar (He wasn't). JR even declared Rocky would be "the man".
They did everything they could do to present him as this fiery babyface even having him be the sole survivor. The problem was nobody bought it. He got a decent reaction but soon after that fans turned on Rocky Maivia chanting Die Rocky Die and Rocky sucks.
---
Always Use Your Head and visit the official Pro Wrestling Tees store for The Chairshot All t-shirt proceeds help support the advancement of your favorite hard-hitting wrestling website, The Chairshot!

---
It's Not As Easy as 'Change the Channel' or 'Find Another Wrestling Show'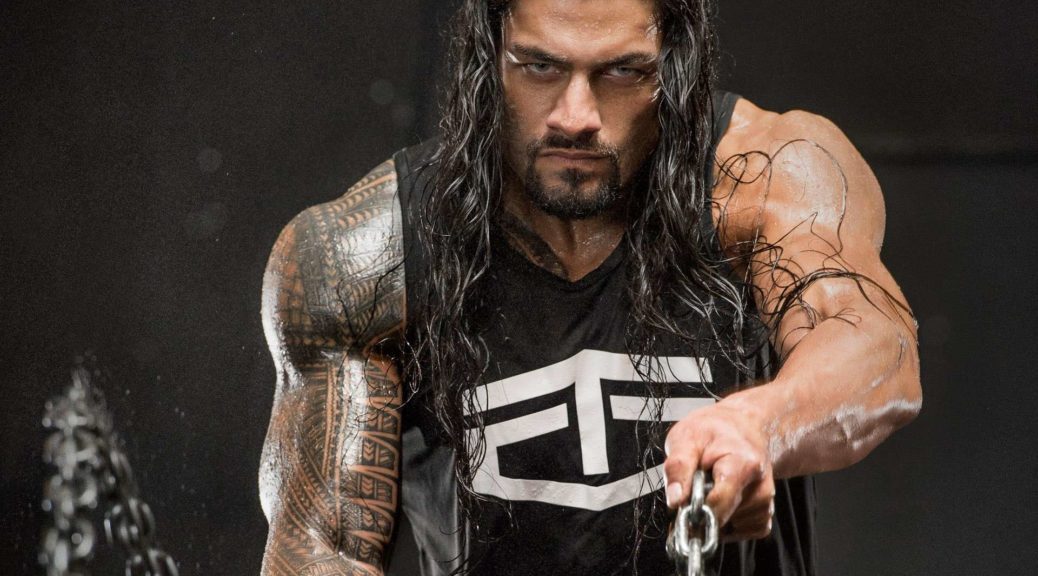 If you're someone who is happy with the product WWE is putting out these days, the wrestling world is a beautiful place. If you're not happy with the product, or just aren't thrilled with some of it, it can be a very aggravating and frustrating world. Your frustration probably isn't being relieved by the comments of well-meaning fans to your complaints: 'No one's making you watch it', 'Change the channel' 'Be happy that they're on the card', 'Be happy they go X, Y, or Z', 'There's tons of other promotions out there, find something you do like'. This advise sounds very fair and reasonable, and I know that most of the people saying it mean well, but basically telling someone to take their ball and go home when they aren't happy, rather than listening to what they're trying to say, comes across as condescending.
It's not as simple as changing the channel or finding something else. If you've loved a promotion all of your life and find yourself not happy with the current product, being told to change the channel or find another promotion to watch is like being told to change jobs because you're frustrated with management or finding another place to live because you don't like the landlord. It's not helpful and just adds to the frustration. Let's look at some of the most common things frustrated fans hear.
Change The Channel. This is the most common one I see and it's one of the most tone deaf. It assumes that you're going to find something else to watch and that's not always the case. If you can't afford to have hundreds of channels on your cable or satellite dish, or afford a streaming site, your choices are pretty limited.
Find Another Promotion: This one is the one I find most irritating, because it assumes that 1. You haven't checked out other promotions 2. That you can afford to pay to see smaller promotions or know that they're going to be in your area, and 3. That you can find a way to watch another promotion. I can't tell you how many times I see people asking where they can find a way to watch NJPW or some other non-WWE promotion. Overseas promotions are not always easy to get access to or fit into everyone's schedule.
Be Happy Your Fave Is on the Card/Just Be Happy They Got X, Y, or Z. I sort of get the logic behind this one, it doesn't make it any less insulting or make me any less furious. Yes, I realize that a promotion with a deep a talent pool as WWE doesn't have to give opportunities to everyone, but telling someone who is expressing frustration that someone they view as talented isn't being given a bigger opportunity, or didn't get the recognition for a big accomplishment when someone else did, that they should just be happy with what the person did get is very insulting and condescending.
---
Again, I realize that when fans say this to one another, they mean well…usually. Yes, some of the complaints do get tiring, like the ones about how Vince/Triple H/WWE/whomever is ruining the business/company/world, Roman Reigns is overrated/can't talk/can't wrestle/shouldn't be pushed because of Wellness Policy violation/he's too good looking to be relatable (yes, seriously). However, there is a lot of understandable frustration with how things are going that should not be dismissed or poo-pooed away with well-meaning comments that just add to the frustration. If we want to make the online wrestling fandom the inclusive place we claim it is, we need to be more willing to actually listen to the concerns and frustrations of each other and realize that for many people, giving up on something you love is not as easy as it sounds, especially when it's something you've devoted a lot of time,money, and emotion into. Being frustrated with WWE doesn't mean they don't still love the company, and we shouldn't be outright dismissing them.
---
Always Use Your Head and visit the official Pro Wrestling Tees store for The Chairshot All t-shirt proceeds help support the advancement of your favorite hard-hitting wrestling website, The Chairshot!

---