The Exposed Turnbuckle: 1000 Deaths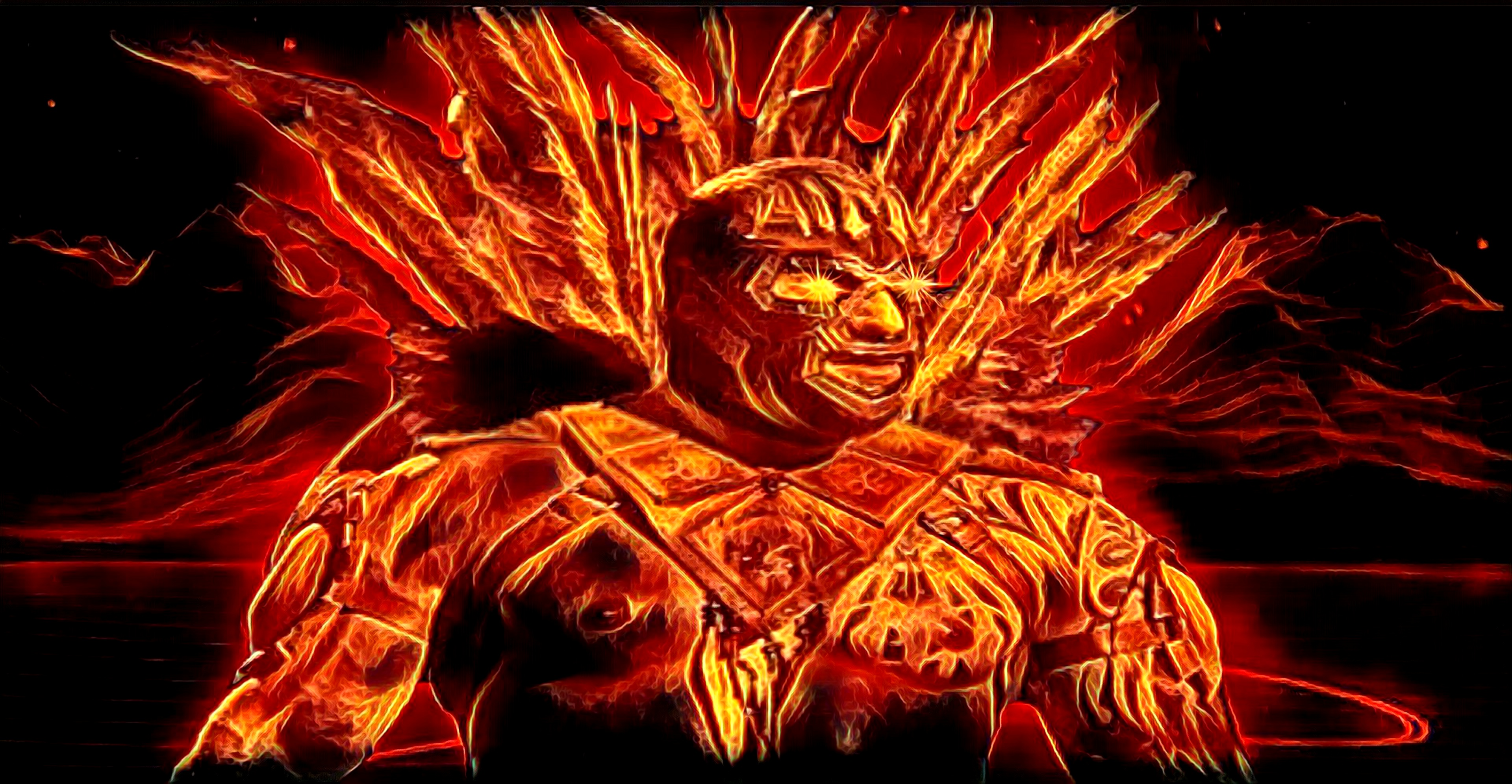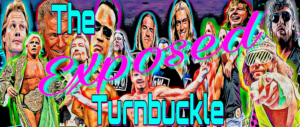 by: Mike Neon
Melissa Santos' voice trembled with the final announcement "here is your winner, Mil Muertes."  As an ornate coffin containing the brutalized body of Fenix was hauled away in a ceremonial manner by a brigade of people in costumes and face paint resembling a "Dia de los Muertos" celebration.  It was beautiful and surreal.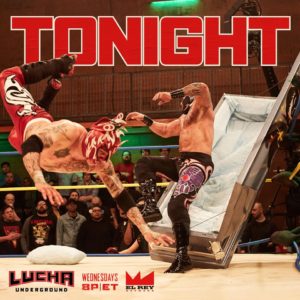 Meanwhile the ring was in shambles, covered with blood and Mil's valet Catrina was making strange advances towards a coffin.  This match, billed as a "Three way to the Grave" by current proprietor of "The Ice Temple" Antonio Cueto, was an absolute symphony of carnage between Fenix, Mil Muertes, and Jeremiah Crane (whom you may recognize as "The Draw" Sami Callahan from Impact).  All 3 linked together by association or former association with the dark and mysterious Catrina who has an obsession with licking enemies in a disturbingly erotic fashion that one could only associate with the Sicilian kiss of death.
The match itself featured breathtaking brutality, that was awe inspiring and had the bloodthirsty "believers" on their feet in the temple.  From the high flying luchador Fenix launching himself onto both Muertes and Crane, the combatants throwing each other down the concrete steps, and then using a trio of ornately decorated caskets to destroy their opponents bodies and even the ring itself.  At one point the bloodthirsty "believers" exploded with glee as Ivelisse, Jeremiah Crane's former lover ran into the ring and beat him bloody with a hammer until it broke, before sealing him into a casket and eliminating him from the match.
After several minutes of intense brutality, a bleeding and battered Fenix (who shared a romantic vignette with ring announcer Melissa Santos before the match, where she expressed concern for his well being) was stuffed into a coffin by Mil Muertes, leaving his fate to the gods, or possibly Catrina, whom asked for this match in the first place as it would somehow get her closer to regaining her powers and free her from being stuck in between the realm of the living and the spirit world, by taking Fenix's soul.
As amazing as this all sounds, this is pretty much an average day in The Ice Temple, the setting of season 4 of Lucha Underground on the El Rey Network.  A place where the magic of the pro-wrestling world is still strong.  A place for those of us who yearn for the days of The Undertaker and the supernatural elements that he brought into the world of professional wrestling throughout his career.
The Ice Temple has the appearance of an asylum for the strange and unusual in the wrestling world run now, by Antonio Cueto, after his son Dario, the former proprietor was killed during the end of season 3.  The senior Cueto, appears to be a pragmatic businessman who exalts bloodshed and carnage.  As a result of this, his booking in ruthless and some might say "cruel".  I prefer the term opportunistic (as I often do).  He appears to delight in giving the bloodthirsty "believers" who attend the tapings in his temple exactly the kind of violence that they delight in.
At the end of this episode we get a deeper glimpse into the inner workings of Cueto's mind and motivation as he tells his son "the monster Matanza" (coming off a championship loss to Lucha Underground champion Pentagon Dark) that he had "failed him" as a father, by asking the gods favor to retain a sliver of his humanity, but that same humanity made him weak.
"The one thing I will not tolerate is weakness" said Antonio, which is a sentiment I can absolutely co-sign on.  The father then encouraged the son to destroy the key which housed his soul and the remainder of his humanity, to become a god, which he did obediently.  Only 3 episodes into this season of Lucha Underground, and I have no idea at this point what to expect but I am delighted as these sinister stories unfold on the El Rey Network.
I will for one moment bring up a serious matter, and I rarely do this, but in this case it is a matter of importance to fans of Lucha Underground on the El Rey Network.  Due to contractual disputes between Dish (the parent company of Sling) and Univision, The El Rey Network, is currently unavailable on the Sling service, which is very unfortunate for those of us in the wrestling community who are often on the go, or have limited funds to invest in the larger cable packages it takes to access El Rey.  The El Rey Network, Lucha Underground and even Cueto himself have made appeals to wrestling fans to spread the word, and make some noise for a resolution to this dispute so that more fans will have access to this unique and wonderful show.
Follow @TheRealMikeNeon for the latest in insights into the "dark" side of wrestling.
See his original art and webcasts @neoncolosseum
King's WrestleMania Rewind: Charlotte Flair vs. Asuka from WrestleMania 34
Chris king is back with one of the most underrated matches in WrestleMania history–Charlotte Flair vs. Asuka!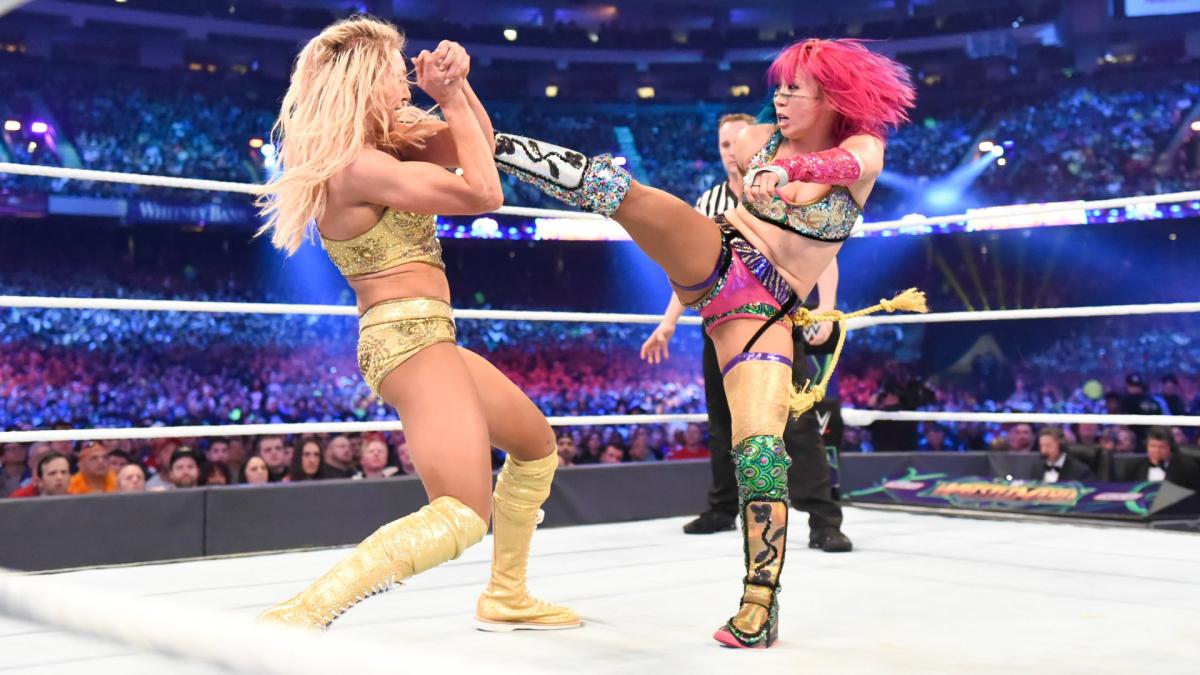 Chris king is back with one of the most underrated matches in WrestleMania history–Charlotte Flair vs. Asuka!
We look back at Charlotte Flair vs. Asuka at WWE WrestleMania 34. 'The Empress of Tomorrow' put her unprecedented and historic undefeated streak of 914 days on the line against 'The Queen's' SmackDown Women's Championship.
For years, this was considered a dream match while Asuka dominated the roster in NXT, while Flair won numerous championships on the main roster on both Raw and SmackDown. The Empress made her long-awaited debut on the September 11th episode of Raw and began to tear through the competition.
Asuka outlasted all twenty-nine other women in the historic first-ever Women's Royal Rumble match to challenge for the title of her choosing. At Fastlane, she made her choice.
The WWE Universe was so excited for this match myself included. Both superstars delivered a fantastic performance on the Grandest Stage of Them All executing counter after counter. Asuka showed off some nasty-looking kicks to her opponent, and Flair hit a thunderous Spanish Fly off the top rope. Flair was seconds away from defeat at the hands of The Empress but she locked in Figure Eight and Asuka was forced to tap out.
I can't even begin to explain how shocked I was at this outcome, as nearly everyone expected The Empress to continue her undefeated streak and walk away with the women's title. This controversial decision was the downfall of Asuka's momentum. She would ultimately win the SmackDown Women's Championship at the 2018 TLC pay-per-view in the triple-threat ladder match.
Fast forward to this year when Asuka has recently returned with her Japanese-inspired persona Kana. Kana is dangerous and ruthless and is heading into a championship with Bianca Belair at WrestleMania 39. The Empress has regained all her momentum and is highly favored to walk away with the Raw Women's Championship. Let's hope that Asuka and Belair can tear the house down and deliver an A+ grade match both women are fully capable of.
King: Dominik Mysterio Needs To Do This At WrestleMania
Chris King is here with what WWE should do with Dominik Mysterio at WrestleMania in his long-awaited match against his father Rey Mysterio Jr.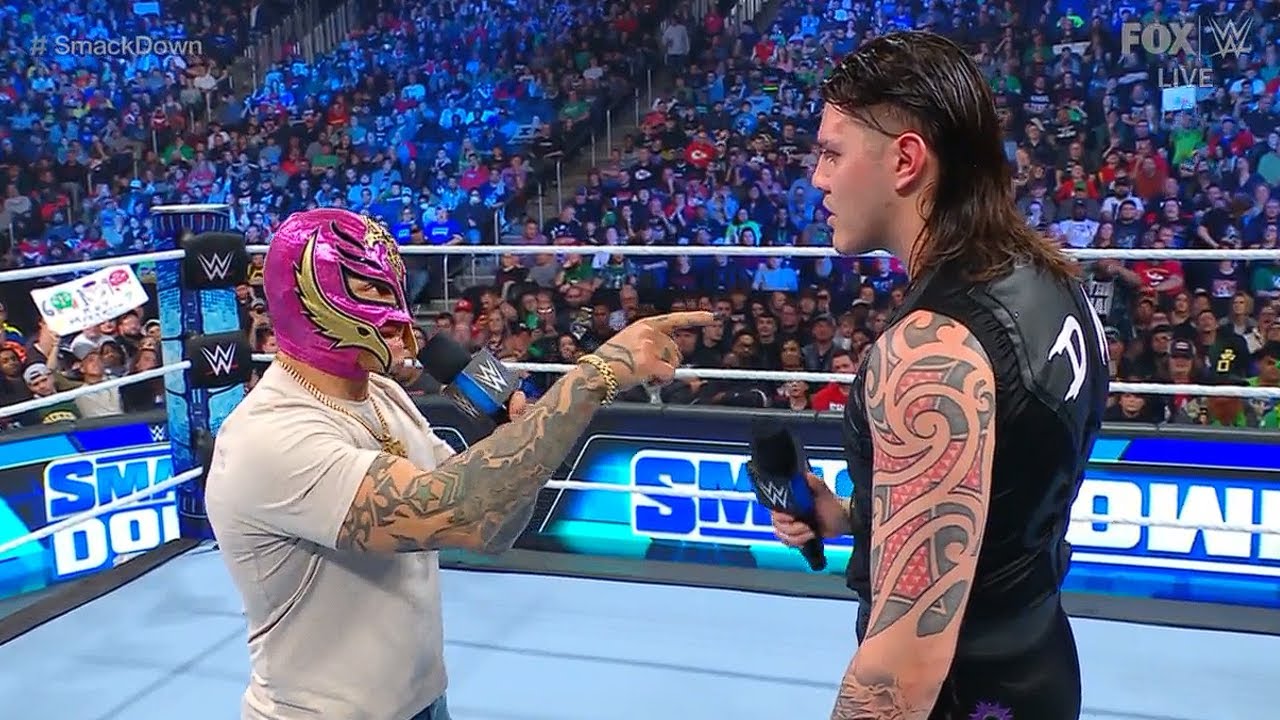 Chris King is here with what WWE should do with Dominik Mysterio at WrestleMania in his long-awaited match against his father Rey Mysterio Jr. 
On this week's episode of Friday Night SmackDown, Rey Mysterio finally snapped and beat some sense into his disrespectful punk-ass kid Dominik. The member of the Judgement Day came out to push his father again for a match on the Grandest Stage of Them All, this time with his mother and sister at ringside. The ungrateful punk told his mom to "Shut Up," as a father even I wanted to jump through the screen and whoop his ass.
Back in October of last year, Mysterio made the emotional decision to possibly quit the company but, instead, Triple H persuaded the Lucha libre superstar to move over to SmackDown to avoid his son. This came after Dominik shockingly turned on his father at Clash at the Castle. Mysterio did everything he could to refuse his despicable son's challenge for Mania but, a man can only be pushed so far. Mysterio will be inducted into the 2023 WWE Hall of Fame and I expect Dominik to embarrass his father during his speech to further this personal feud.
Yes, the WWE Universe hates Dominik and wants to see him get the ever-loving crap kicked out of him but, this feud is missing a special ingredient to capitalize on the biggest heat possible. Throughout this feud, Dominik has made mention of the legendary Eddie Guerrero on several occasions going back to the "iconic" 2005 feud.
I know WWE might not want to go this route but, Dominik MUST come out to Eddie Guerrero's theme at Mania. The disrespectful punk needs to come out in a lowrider to garner nuclear heat. It doesn't matter if The Judgement Day comes out and causes interference for Dominik to get the win, all that matters is that both superstars get the biggest payoff of this nearly year-long feud. Just imagine the Roman Reigns heat after he defeated The Undertaker and multiply that by ten. Dominik portrays the perfect heel and he truly is the missing ingredient that The Judgement Day needed to grow and evolve into a top faction.