The Exposed Turnbuckle: They can't all be "cool" heels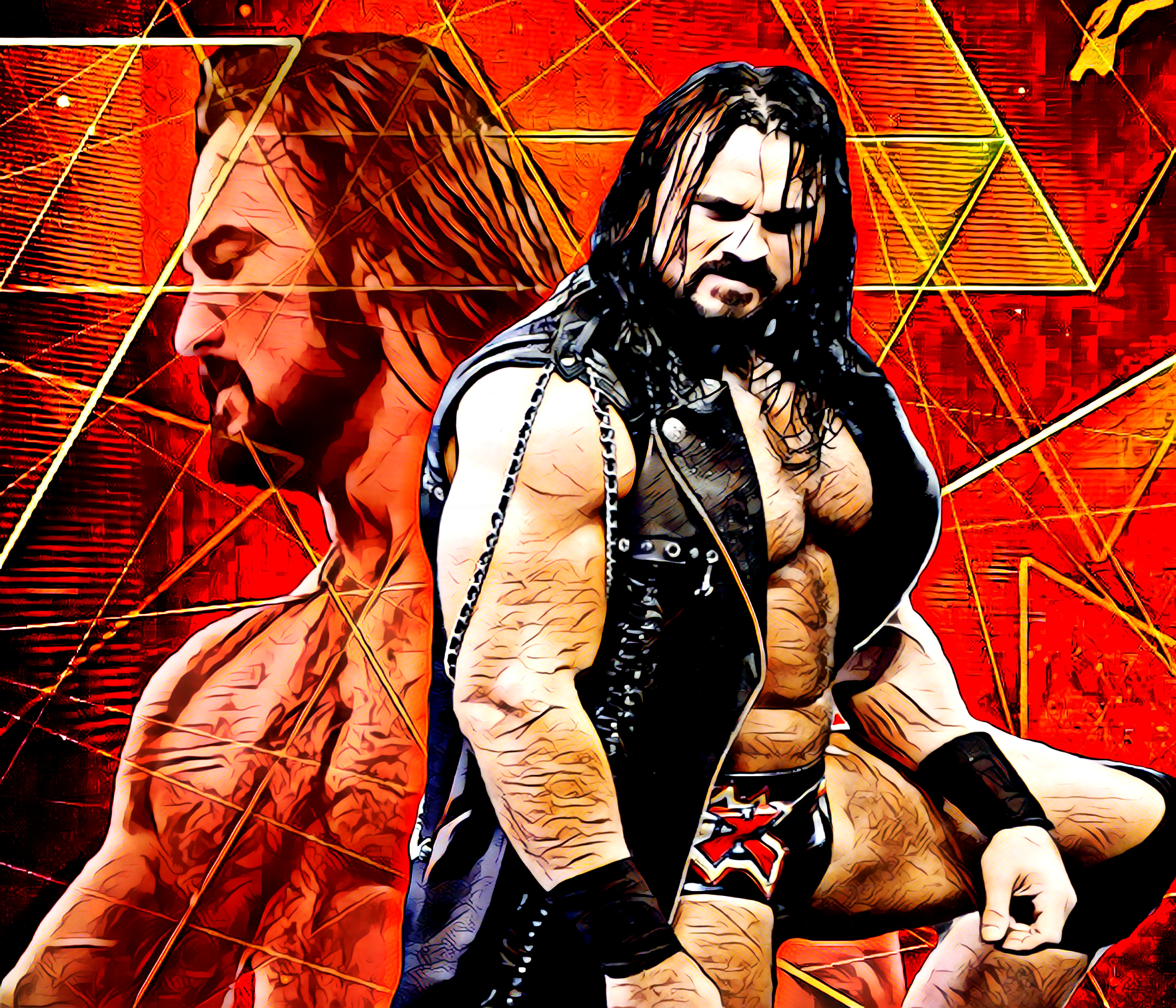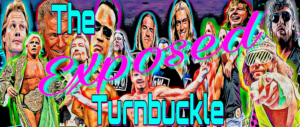 by: Mike Neon
Someone on Raw (preferably) has got to take a hard turn.  That's all there is to it.  Of course i'm breaking the kayfabe and speaking in terms of faces and heels here.   I hear so many complaints about Raw being a "cheesy" comedy show, that I feel it may come down to the gravity at this point to keep it's audience engaged and invested throughout it's 3 hour air time.
In my opinion, if you are constantly working to build the matches at the next pay-per-view, and therefore putting the same opponents against each other in a variety of manners leading up to that point, the more emotional intensity you can plant, the more benefits you can reap at harvest time.
By harvest time, I refer to the lead-in episode that occurs right before the PPV,  where you leave your viewers wanting more, and encourage them to sign up free for the WWE Network to watch the upcoming event.  The last couple of "lead-in/go home" shows have been generally considered "underwhelming" by many.
The primary reason for this, is the lack of genuine "heels" on Raw.  The only reason I specify Raw instead of "The Main Roster" is because I have hope for SmackDown.
With the recent and delightful "heel turn" of Shinsuke Nakamura, the appearance of Sanity, Andrade Cien Almas and Zelina Vega (please do something productive with them, they are amazing) as well as, the arrival of "The Miz" after the "superstar shake up"  SmackDown Live has grown and imported quite a crop of potential heels, and I'll reserve judgment until I see how they are utilized.
Even Carmella is overachieving in her championship reign, and reinforcing her with Ellsworth and occasional the IIconics (who are absolutely fabulous at what they do) makes the babyface vs. heel dynamic even stronger on Tuesday nights.
Whether you find the eternal conflict of good vs. evil, law vs. chaos, right vs. wrong to be a "tiresome trope" or a "tried and true" method, I find that it is a basic foundation of conflict, which is the building block for emotional storytelling in the ring.
Unless you're Kenny Omega and want to put together a 9 year pseudo-romantic love story between two men, and celebrate the power of friendship with flavors of Tolkien's "The Fellowship of the Ring" giving you strength to finally conquer your opposition.
Obviously, things that half a million "hipster wrestling aficionados" hail as glorious may be off putting, or simply unable to be accommodated due to the other 9.5 million fans that the WWE is also trying to cater to, all with subdivisions of particular things and superstars that they have a preference to.
So that's why we have to examine the Raw "conflict" situation in terms of accommodating the "many" at the expense of the "few", while still keeping the characters and their branding relevant and valuable.   After all, this is a business, and Raw has consistently been the biggest wrestling showcase in the biggest company for over 25 years.
First and foremost, yes I am aware that Raw is in the "PG-Era" as people like to call it, but being PG doesn't have to mean free of unpleasant situations and real, emotional human conflicts.  Sure, other shows can make that point with more graphic violence or risqué behavior but it's nowhere near required for solid "heat" going into a much anticipated match.
I've seen some great examples of despicable behavior that is rewarded with genuine disgust from wrestling fans in other shows and promotions as of recent, even underneath the WWE's own roof.
Notable highlights:
The recent conflict's between Sami Callahan and Pentagon Jr, in which Sami, after attacking and removing the mask of the popular luchador with the help of his OVE posse, came to the aid of Pentagon's brother Fenix in disguise, only to ambush and orchestrate a beating on Fenix after a delightfully heinous reveal, in which he ripped the mask from his face and glared with wild-eyed glee at the crowd, as he reveled in his own despicable actions until the actual Pentagon Jr. arrived to save his brother, sending Sami and the OVE to retreat.
NXT Takeover Chicago (and nearly everything leading up to this PPV).  Tommaso Ciampa, is absolutely the best heel in wrestling at the moment.  From attacking Johnny Gargano and ruining his title shot against Aliester Black, his altercation between with Gargano, Candice LeRae and security which led to LeRae being knocked unconscious trying to break up the fight, and even Ciampa pulling the wedding ring off of a dazed Gargano's finger, spitting on it and tossing it into the crowd at Chicago.  Ciampa is absolute Chernobyl in terms of generating pure nuclear heat from the NXT fans.
 Antonio Cueto freeing his son Matanza from the "shackles of humanity" in order to make him a more fearsome competitor, and then unleashing him the following week on "Mr. Pec-tacular" in a brutal squash match before offering him up to the "gods" in some kind of Aztec ritual as the lights went off and Pec-tacular had disappeared with only Matanza remaining in the ring with his arms outstretched to the skies. (this literally happened again, with Cortez Castro this week, the body count this season is getting out of hand)
These villainous acts vary in ranges of believability, but hold a common thread in unmistakable cruelty.  This is an element entirely lacking on Raw.  It's difficult to toss Lucha Underground into a comparison, because it's an entirely different kind of show, but it makes me nostalgic for Undertaker vs. Kane type of conflicts featuring "supernatural" kinds of heels that produced many wild types of matches, and vignettes that didn't entirely work all the time but were a spectacle none-the-less.
A spectacle that the WWE has never been to replicate successfully post-Undertaker.  Bray Wyatt has succeed to some extent in bringing "supernatural, southern, gothic horror" to the big stages in SmackDown and Raw, and it's been met with some degrees of success, but never has it been "over" in the same degree it used to.
The Miz, who has his pulse on a great many things, went as far as to call Kane a "nostalgia act"  and a "broke down demon" on SmackDown Live this week, while Bray Wyatt and Matt Hardy are mocked relentlessly by "The B Team" for the flavors of bizarre mysticism in their characters.   Also, Kane got jokes.  Dad jokes, and Nsync jokes.
Even the modern day  the newer players in the mystic/supernatural gimmick game such a "Ember Moon" and "Aleister Black" seem to have supernatural tendencies limited to appearance only, because  I find myself feeling like the illusion is shattered once they are handed a microphone.  Also, If I'm Aleister Black, I'm never showing up to Full Sail University when i'm scheduled to address the fans again.  This is routinely leading to ambushes and severe beatings for "The Dutch Destroyer", most recently at the hands of my favorite human being, Tommaso Ciampa.
So despite the success that Impact has had with delivering creepy, character driven developments, such as the feuds between Su Yung, Allie, and Rosemary, and the random otherworldly madness of Lucha Underground, it seems that the WWE is generally avoiding the supernatural.  I can't remember the last time I even saw the extremely popular "demon" half of Finn Balor make an appearance.
However the "truly" sinister heel never goes out of fashion and it's something desperately needed in the current paradoxical world of mainstream professional wrestling, where "heels" can find themselves accidentally "over" with the crowds with a clever slogan or good marketing, thus making it difficult to get "heat" on a "babyface".  Perfect examples of this are Rusev and Adam Cole who are usually cheered like top "faces."
Therein lies the need for heels like Tommaso Ciampa, and Sami Callahan.  True "pureblood" heels that can draw massive heat against any competitor.  This type of heel looks to not only destroy their opponent in the ring, but to destroy their characters.
Ciampa in a heated promo against reigning NXT champion Aleister Black, told him he was not only going to destroy him physically but also destroy the "myth" behind him, and expose him as a flawed and vulnerable person hiding behind smoke and mirrors.  Callahan went a step further in unmasking Pentagon, the ultimate show of disrespect in the world of Lucha Libre.
With Raw's recent ratings revealing the lowest viewer-ship ever in the history of the program (no it's not time to panic), it's time for the creative forces within to start finding ways to draw in greater emotional investment in the characters and the booking.
Unfortunately, the powers that be, seem to be content in shooting themselves in the foot.  A perfect example of this is the Bayley and Sasha feud, that exploded several weeks ago has been completely diffused into comedic therapy segments instead of turning into a series of nasty altercations which could have culminated into a brutal match at the appropriately timed  "Extreme Rules" PPV that's just around the corner.
The WWE unfortunately seems reluctant to "pull the trigger" on a Sasha Banks "heel" turn.  This befuddles me more than I can say, because Sasha's character has so many "heelish" tendencies, and served as an absolutely fantastic heel on NXT.  I personally find that Sasha on her own is iconic enough, much like Alexa Bliss to sell merchandise on the merits of who she is, regardless of "face" or "heel" status, so I don't find that it would be a large risk to go ahead and run with Sasha becoming a treacherous blessing on Monday nights.
My biggest hope for a "super-heel"at this moment rests on the shoulders of Drew McIntyre.  Elias is a little "too cool" in the sense of being an ironic heel, and Baron Corbin, proceeded to sing "Itsy Bitsy Spider" before Raw's main event, so he's right out of consideration.  Thanks for that, by the way Baron/creative, or whom'st ever came up with that productive use of time.
Drew appears to be a genuine threat to anyone on the Raw roster, and seems driven to destroy "nonsense" and those who are "lazy and complacent" on the roster.  It sounds like a solid foundation to build upon for the type of dastardly development akin to contemporaries like Ciampa and Callahan.
I'm predicting that eventually Drew is going to grow impatient with Dolph Ziggler's showboating and antics, and someday soon, (possibly as soon as Extreme Rules on Sunday) is going to just lay out not only his opponent, but Ziggler himself.  Imagine McIntyre decimating both participants in the match and looming over the carnage before walking out, holding the intercontinental championship hostage, daring the rest of the roster to try to take it from him.
At the moment, the best "heel" style torment on Raw is actually coming from Braun Strowman, at the expense of Kevin Owens.  Imagine the heat that Strowman would be getting if he was constantly bullying Seth Rollins, Finn Balor or another "popular" wrestler.  Braun's relentless attacks on Owens and his property is really serious heel work, but in it's current context, somehow the WWE has managed to reverse polarity on the situation in a bizarre way, burying Kevin Owens figuratively and sometimes literally along the way.
They collect some degree of cheers in a situation where a large, monstrous superstar is terrorizing a smaller, fearful superstar as the punchline of a joke that seems to be a misuse of both men, because running from Strowman doesn't make Owens look cowardly, it makes him look human, and relatively wise.  Strowman's pursuit of Owens, doesn't make him look tough, or help add to his image, mystique and legend either.
This cognitive dissonance, between the face/heel dynamic is becoming a common occurrence on Monday night, for example Nia Jax, spent her championship reign bumbling back and forth between trying to be a sympathetic "face", and drawing "heel" heat during her feuds and promos.
Also, wearing a fancy robe isn't a gimmick.  "Hi, I'm nice guy Bobby Roode, I have an unnecessarily fancy robe and I crack jokes with the other good guys backstage."  "No, no, no, just stop."  This is a personal appeal on my behalf and the rest of the WWE Universe.  Roode not being a "heel" is a waste of time, space and possibly oxygen.  Maybe get him into the mix with The Revival, and let that be an old school "tribute" act, because you've got nothing to lose and it works for all parties involved.  Otherwise, Roode is little more than an extravagant robe and a great theme song.
One thing is clear, with the bizarre absence of the Universal Champion Brock Lesnar, that only becomes a storyline when they feel like pushing it, and the main championship out of play, the creative forces behind Raw need to do something compelling to "right the ship" and keep it's millions of fans invested in the product before the ratings "downturn" becomes a regular pattern.
Follow Mike Neon: @TheRealMikeNeon
Enjoy his art and entertainment: @neoncolosseum
Like him at facebook.com/theneoncolosseum
and always #UseYourHead
Becky, Ronda, or Charlotte: Who Should Win?
Ok, we assume the match. But who wins?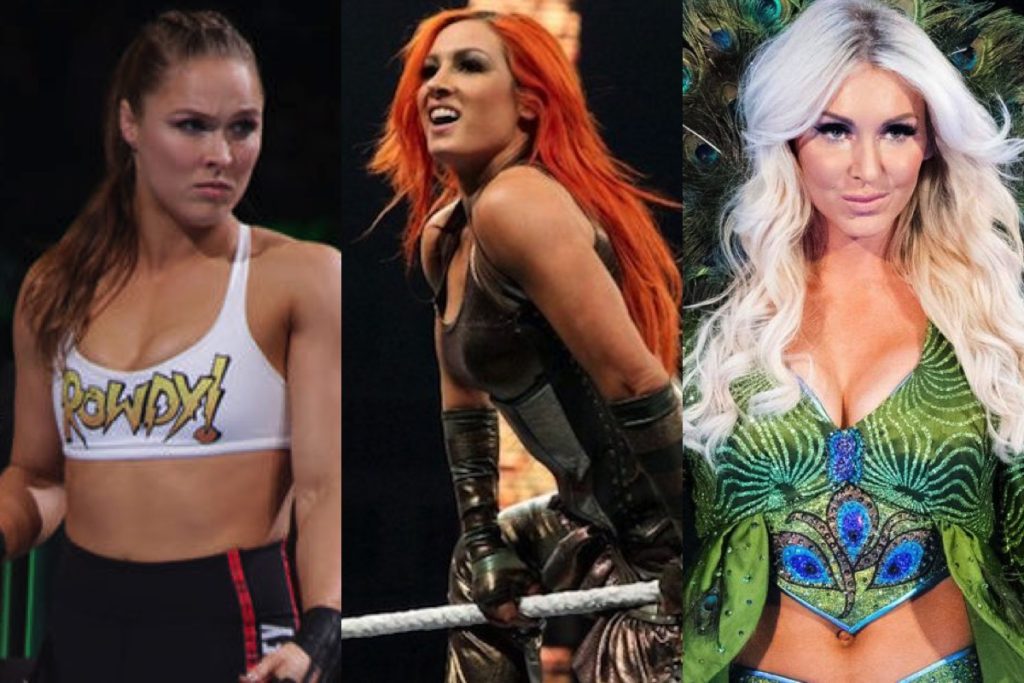 There's a historic women's main event coming to WrestleMania, and it's time to start considering who comes out on top.
We're now one week closer to WrestleMania, and while we're still not officially in the know about who's going to be in the big match I think it's a pretty safe bet that we're going to end up with a triple threat between Becky Lynch, Ronda Rousey, and Charlotte Flair.  So the real question is: who wins?  Is there a case for anyone other than Becky winning or is it Becky or Bust?  I thought I'd take a look at it now.
Becky Lynch
Why:  It's the easy, feel good, no brainer call.  There hasn't been a feel good ending since WrestleMania 30 (32 was supposed to be one, but the whining crybabies in the crowd couldn't stand to see the Prince of Darkness Roman Reigns win in the main event ruined that one).  Becky winning won't piss many people off in the building and would make a lot of people happy.  After last year's frustrating finish and the sad one from a year earlier, just do the simple thing and don't try to get too clever or outsmart yourself, Vince.
Why Not:  What comes next?  Becky chasing the champion > Becky as champion, we've already seen that.  Assuming Ronda takes a break after WrestleMania, then unless Charlotte comes to RAW with her then she's going to be in the position of having to work as champion against a roster of opponents that either don't appear to be on her level or could outshine her in a one on one setting, and that could make things difficult after the post-Mania glow starts to fade (I talked about this more here).  Us as fans don't have to worry about that but when you're booking things, you do.  Her character is going to hit a crossroads soon after and if they feel that the long term investment with her at the top will not pay off then taking the hit now and moving forward may be what they want to do.
Ronda Rousey
Why:  First up if she is going to take a break right afterwards then there is no why.  She's gotta drop the tile.  But if she isn't then you gotta look at the headlines.  The biggest mainstream coverage afterwards would come with her winning.  'MMA Champion conquers WWE at WrestleMania' will get a lot more play then anything about her losing.  To the casual observers, people who don't watch at all, or people who only pay attention on a surface level she's the name that draws the attention and there's more momentum to be gained with them by still having her on top than taking a loss.  For them, once she loses the story is over and it's time to find something else to do so better to have something to keep their attention.  As well as the women have performed the driving force behind the interest in their side has been Ronda being there and you want to keep that going as long as you can.
Why not:  Your hardcore audience has talked themselves into believing that Ronda losing is a foregone conclusion.  If it doesn't happen a lot of them are going to be pissed.  That's pretty much it.  If she's not taking a break then it's perfectly logical for her to win and keep the title.
Charlotte Flair
Why not:  I'm flipping things around here on purpose.  Charlotte winning neither pays off the heroes journey story Becky is on or maximizes media coverage like Ronda winning could.  To the people who have fallen hard for Becky, this would literally be the evil prevailing and would feed the narrative of Vince giving Charlotte everything because of her last name (and that is beyond tired by the way).  It would be a crushing blow and might make some of them want to quit entirely.  The only people who would be happy are the Charlotte fans like myself, and there would be a deluge of dirty diaper podcasts going on and on about the old man losing it again.  Wrestling twitter would be ablaze about it, too.  And in a world where a lot of fans take out their anger with a finish not by booing the heel but ranting about Vince, it really may not be worth the headache no matter what you planned.
Why:  She's the safest bet long term.  Ronda is not going to be around 10 more years and there's no real certainty to how long Becky's run can maintain it's momentum win or lose.  Charlotte may never be as popular with hardcore fans as Becky is now but she is the best performer on the Women's side and projects greatness in a way that is always going to draw attention and make her matches feel like a big deal.  We know that she can perform at a high and compelling level as champion, which matters. And we've seen she can maintain some level of interest even without the full weight of the machine behind her like Becky is getting now.  In two years Ronda may be gone for good and Becky cooled off, but Charlotte will probably be where she is now.  If they think that taking this heel thing up a notch and really riding with it is the way to go then they may want to go with it now instead of waiting a few months to put a title back on her anyway.  Also, the backlash may not be as big as wrestling twitter would have you believe.  If the plan was always for her to win, and they have a map going forward with it after the show then my own fan bias notwithstanding I think they should stick with the plan.
So what's the Final Verdict?
Man, I don't know.  On the one hand there is the emotional payoff with Becky and then on the other hand there are what may be the better structural decisions with either long term with Charlotte or short term with Ronda.  My preference as a fan is for Charlotte, my gut says just give the loudest voices what they want with Becky, and what little business acumen I have says go with Ronda assuming she's not going for a break.  Decisions, decisions…….
Aw screw it.  Ronda's going on a break, Charlotte's the best woman on the roster, she's been having kick ass matches for the past year, she's put Becky over a million times and has been as much a part of her rise as Becky herself.  It's about time excellence got properly rewarded and pushed like it should be.  Enough with the damn underdogs, you don't really like them as much as you think anyway.  Give her the dam victory, she's earned it.  Suck it, haters.
And next year, we do the same for the Big Dog!!
Comics & Wrestling: More In Common Than You Thought?
Do comics and wrestling have more in common than we think?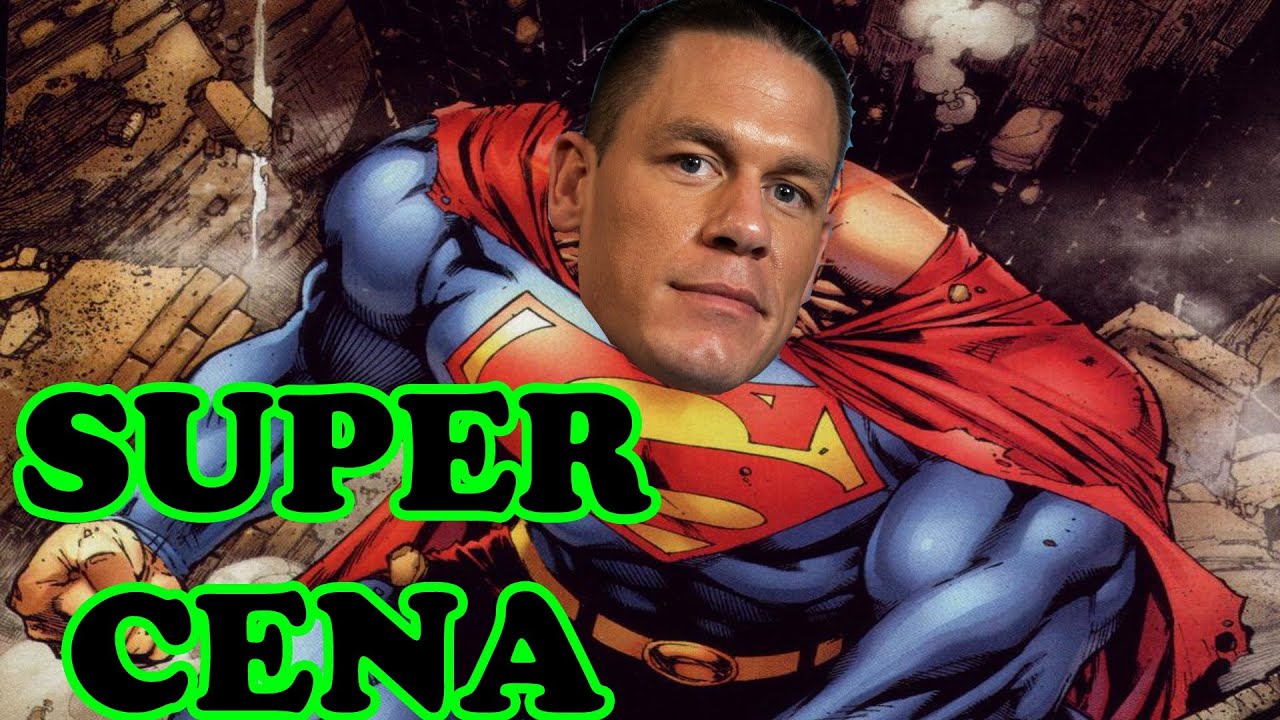 Guest column from Chad Aaron shows the relation between comics and wrestling–even more than you think?
I was in a waiting room not too long ago and happened to be wearing a wrestling t-shirt, featuring The Shield. An older woman asked me if those were comic book characters on my shirt, and not being in the mood for a discussion at the time, I simply told her yes. As I sat and waited. I started thinking about it. Wrestlers are very much like live-action comic book characters. There is a lot of crossover between the respective fanbases. Here are some examples.
NOTE: The following are generalizations. I'm not a comic book reader, so coming at me with "Well, so-and-so does/doesn't do this thing you said" misses the entire point of this discussion.
Wrestlers Have A Superpower: Their Finisher
Comic book heroes and villains generally have a defined superpower, some multiple ones. Most wrestles have a finishing move, something they do better than anyone else. Top stars may have more than one. Superman can fly and has x-ray vision. The Undertaker is known for the Tombstone & Last Ride, among others.
Most Wrestlers Have An Alter Ego: Them In Real Life
Most wrestlers use a different name than they have in real life. Same thing in the comic book universe(s) And then they will change names as situations and stories evolve. Dick Grayson was Robin, then Nightwing. Steve Austin was Stunning before he was Stone Cold, and his given last name is actually Williams.
Wrestlers, Like Superheroes, Have A Backstory
Most superheroes and villains have a detailed backstory that makes them who they are. Most wrestlers who stay with a company for any significant length of time will have their own collection of stories, this team, that heel/face turn, this title chase, etc…
Superheroes And Wrestlers Both Tend To Form Groups
There are alliances and groups formed for varying reasons. The nWo, DX, Four Horsemen, even The New Day. Comics have X-Men, Avengers, Justice League, Suicide Squad, among many others.
Hero/Villian Alignment Changes
You will see wrestlers turn heel/face, and heroes who become villains. This happens more often in Wrestling but is not unheard of in comic books.
Storylines Involve Real Life Situations
Storylines go beyond fighting crimes and/or fighting in the ring. Both deal with relationships, love, broken trust, enemies-becoming-allies, you name it. Family dynamics make up a significant portion of stories in each universe.
Someone Real Is Putting This On
Comic books will have a variety of writers and artists handling them, each with their own take and spin on the character. Wrestling has a never-ending series of bookers and creative teams and match agents and producers, all of whom have varying ideas what a wrestler will do or say.
Both Have Large Companies And Independents
Comics are dominated by a couple of large companies and a myriad of smaller ones. Wrestling has had a similar dynamic since the mid-80's. In both realms, the various companies often have similar characters and occasionally, ones with the same names.
Comics And Wrestling Each Have The Most Passionate Fanbase
And the fanbases of each are very, very passionate. When a wrestler does something out of character, the reaction is swift and immediate. When a movie strays from the comic cannon, the reaction is equally heated.
Of course, there have been a few examples of crossover between the two. Stephen Amell, the actor behind the Green Arrow, has wrestled a number of matches with several companies, including a WWE Pay-per-view. Rey Mysterio Jr. and Finn Balor (as Prince Devitt) have been known to incorporate superhero designs into their wrestling attire.