The Exposed Turnbuckle: They can't all be "cool" heels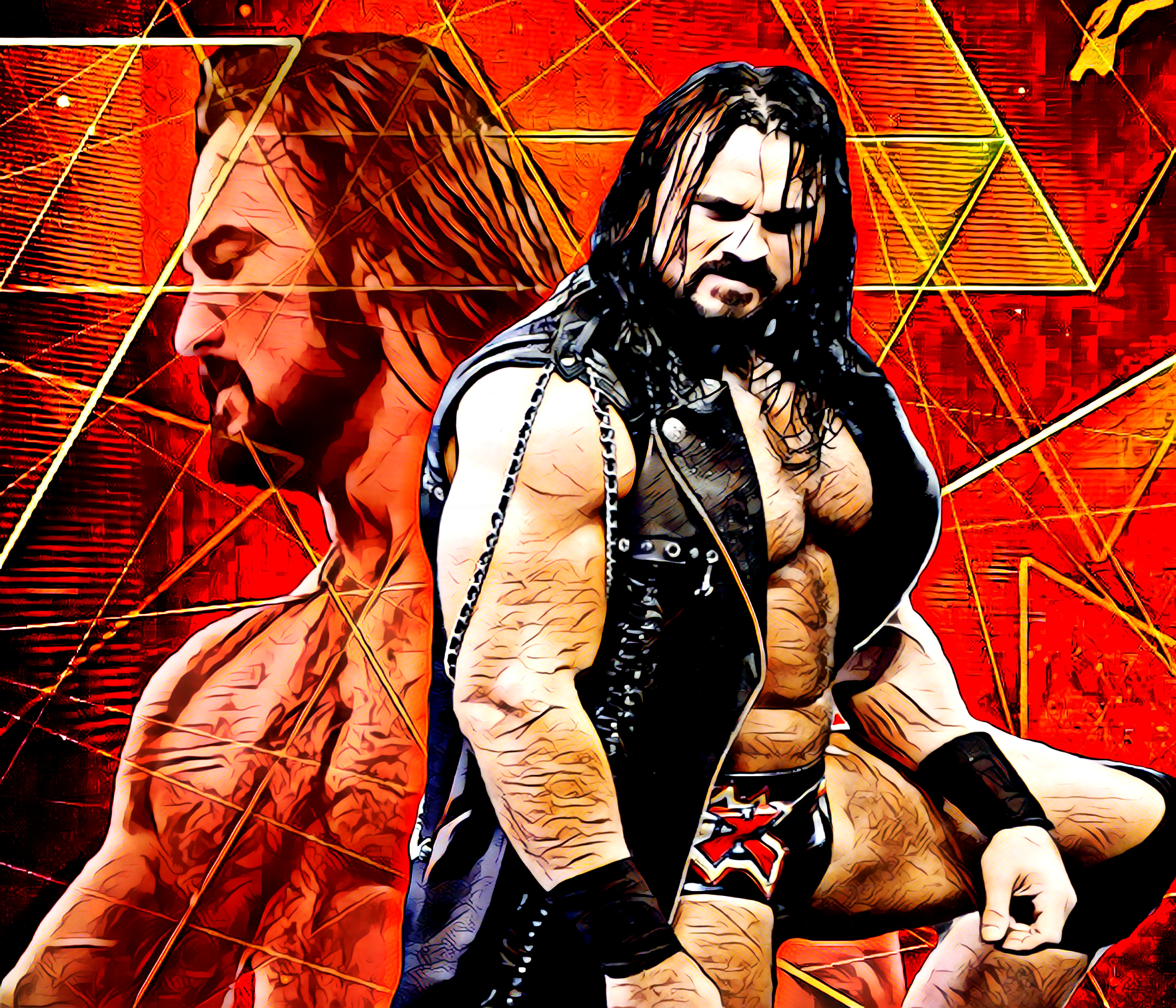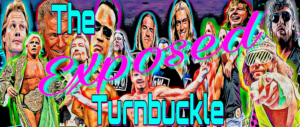 by: Mike Neon
Someone on Raw (preferably) has got to take a hard turn.  That's all there is to it.  Of course i'm breaking the kayfabe and speaking in terms of faces and heels here.   I hear so many complaints about Raw being a "cheesy" comedy show, that I feel it may come down to the gravity at this point to keep it's audience engaged and invested throughout it's 3 hour air time.
In my opinion, if you are constantly working to build the matches at the next pay-per-view, and therefore putting the same opponents against each other in a variety of manners leading up to that point, the more emotional intensity you can plant, the more benefits you can reap at harvest time.
By harvest time, I refer to the lead-in episode that occurs right before the PPV,  where you leave your viewers wanting more, and encourage them to sign up free for the WWE Network to watch the upcoming event.  The last couple of "lead-in/go home" shows have been generally considered "underwhelming" by many.
The primary reason for this, is the lack of genuine "heels" on Raw.  The only reason I specify Raw instead of "The Main Roster" is because I have hope for SmackDown.
With the recent and delightful "heel turn" of Shinsuke Nakamura, the appearance of Sanity, Andrade Cien Almas and Zelina Vega (please do something productive with them, they are amazing) as well as, the arrival of "The Miz" after the "superstar shake up"  SmackDown Live has grown and imported quite a crop of potential heels, and I'll reserve judgment until I see how they are utilized.
Even Carmella is overachieving in her championship reign, and reinforcing her with Ellsworth and occasional the IIconics (who are absolutely fabulous at what they do) makes the babyface vs. heel dynamic even stronger on Tuesday nights.
Whether you find the eternal conflict of good vs. evil, law vs. chaos, right vs. wrong to be a "tiresome trope" or a "tried and true" method, I find that it is a basic foundation of conflict, which is the building block for emotional storytelling in the ring.
Unless you're Kenny Omega and want to put together a 9 year pseudo-romantic love story between two men, and celebrate the power of friendship with flavors of Tolkien's "The Fellowship of the Ring" giving you strength to finally conquer your opposition.
Obviously, things that half a million "hipster wrestling aficionados" hail as glorious may be off putting, or simply unable to be accommodated due to the other 9.5 million fans that the WWE is also trying to cater to, all with subdivisions of particular things and superstars that they have a preference to.
So that's why we have to examine the Raw "conflict" situation in terms of accommodating the "many" at the expense of the "few", while still keeping the characters and their branding relevant and valuable.   After all, this is a business, and Raw has consistently been the biggest wrestling showcase in the biggest company for over 25 years.
First and foremost, yes I am aware that Raw is in the "PG-Era" as people like to call it, but being PG doesn't have to mean free of unpleasant situations and real, emotional human conflicts.  Sure, other shows can make that point with more graphic violence or risqué behavior but it's nowhere near required for solid "heat" going into a much anticipated match.
I've seen some great examples of despicable behavior that is rewarded with genuine disgust from wrestling fans in other shows and promotions as of recent, even underneath the WWE's own roof.
Notable highlights:
The recent conflict's between Sami Callahan and Pentagon Jr, in which Sami, after attacking and removing the mask of the popular luchador with the help of his OVE posse, came to the aid of Pentagon's brother Fenix in disguise, only to ambush and orchestrate a beating on Fenix after a delightfully heinous reveal, in which he ripped the mask from his face and glared with wild-eyed glee at the crowd, as he reveled in his own despicable actions until the actual Pentagon Jr. arrived to save his brother, sending Sami and the OVE to retreat.
NXT Takeover Chicago (and nearly everything leading up to this PPV).  Tommaso Ciampa, is absolutely the best heel in wrestling at the moment.  From attacking Johnny Gargano and ruining his title shot against Aliester Black, his altercation between with Gargano, Candice LeRae and security which led to LeRae being knocked unconscious trying to break up the fight, and even Ciampa pulling the wedding ring off of a dazed Gargano's finger, spitting on it and tossing it into the crowd at Chicago.  Ciampa is absolute Chernobyl in terms of generating pure nuclear heat from the NXT fans.
 Antonio Cueto freeing his son Matanza from the "shackles of humanity" in order to make him a more fearsome competitor, and then unleashing him the following week on "Mr. Pec-tacular" in a brutal squash match before offering him up to the "gods" in some kind of Aztec ritual as the lights went off and Pec-tacular had disappeared with only Matanza remaining in the ring with his arms outstretched to the skies. (this literally happened again, with Cortez Castro this week, the body count this season is getting out of hand)
These villainous acts vary in ranges of believability, but hold a common thread in unmistakable cruelty.  This is an element entirely lacking on Raw.  It's difficult to toss Lucha Underground into a comparison, because it's an entirely different kind of show, but it makes me nostalgic for Undertaker vs. Kane type of conflicts featuring "supernatural" kinds of heels that produced many wild types of matches, and vignettes that didn't entirely work all the time but were a spectacle none-the-less.
A spectacle that the WWE has never been to replicate successfully post-Undertaker.  Bray Wyatt has succeed to some extent in bringing "supernatural, southern, gothic horror" to the big stages in SmackDown and Raw, and it's been met with some degrees of success, but never has it been "over" in the same degree it used to.
The Miz, who has his pulse on a great many things, went as far as to call Kane a "nostalgia act"  and a "broke down demon" on SmackDown Live this week, while Bray Wyatt and Matt Hardy are mocked relentlessly by "The B Team" for the flavors of bizarre mysticism in their characters.   Also, Kane got jokes.  Dad jokes, and Nsync jokes.
Even the modern day  the newer players in the mystic/supernatural gimmick game such a "Ember Moon" and "Aleister Black" seem to have supernatural tendencies limited to appearance only, because  I find myself feeling like the illusion is shattered once they are handed a microphone.  Also, If I'm Aleister Black, I'm never showing up to Full Sail University when i'm scheduled to address the fans again.  This is routinely leading to ambushes and severe beatings for "The Dutch Destroyer", most recently at the hands of my favorite human being, Tommaso Ciampa.
So despite the success that Impact has had with delivering creepy, character driven developments, such as the feuds between Su Yung, Allie, and Rosemary, and the random otherworldly madness of Lucha Underground, it seems that the WWE is generally avoiding the supernatural.  I can't remember the last time I even saw the extremely popular "demon" half of Finn Balor make an appearance.
However the "truly" sinister heel never goes out of fashion and it's something desperately needed in the current paradoxical world of mainstream professional wrestling, where "heels" can find themselves accidentally "over" with the crowds with a clever slogan or good marketing, thus making it difficult to get "heat" on a "babyface".  Perfect examples of this are Rusev and Adam Cole who are usually cheered like top "faces."
Therein lies the need for heels like Tommaso Ciampa, and Sami Callahan.  True "pureblood" heels that can draw massive heat against any competitor.  This type of heel looks to not only destroy their opponent in the ring, but to destroy their characters.
Ciampa in a heated promo against reigning NXT champion Aleister Black, told him he was not only going to destroy him physically but also destroy the "myth" behind him, and expose him as a flawed and vulnerable person hiding behind smoke and mirrors.  Callahan went a step further in unmasking Pentagon, the ultimate show of disrespect in the world of Lucha Libre.
With Raw's recent ratings revealing the lowest viewer-ship ever in the history of the program (no it's not time to panic), it's time for the creative forces within to start finding ways to draw in greater emotional investment in the characters and the booking.
Unfortunately, the powers that be, seem to be content in shooting themselves in the foot.  A perfect example of this is the Bayley and Sasha feud, that exploded several weeks ago has been completely diffused into comedic therapy segments instead of turning into a series of nasty altercations which could have culminated into a brutal match at the appropriately timed  "Extreme Rules" PPV that's just around the corner.
The WWE unfortunately seems reluctant to "pull the trigger" on a Sasha Banks "heel" turn.  This befuddles me more than I can say, because Sasha's character has so many "heelish" tendencies, and served as an absolutely fantastic heel on NXT.  I personally find that Sasha on her own is iconic enough, much like Alexa Bliss to sell merchandise on the merits of who she is, regardless of "face" or "heel" status, so I don't find that it would be a large risk to go ahead and run with Sasha becoming a treacherous blessing on Monday nights.
My biggest hope for a "super-heel"at this moment rests on the shoulders of Drew McIntyre.  Elias is a little "too cool" in the sense of being an ironic heel, and Baron Corbin, proceeded to sing "Itsy Bitsy Spider" before Raw's main event, so he's right out of consideration.  Thanks for that, by the way Baron/creative, or whom'st ever came up with that productive use of time.
Drew appears to be a genuine threat to anyone on the Raw roster, and seems driven to destroy "nonsense" and those who are "lazy and complacent" on the roster.  It sounds like a solid foundation to build upon for the type of dastardly development akin to contemporaries like Ciampa and Callahan.
I'm predicting that eventually Drew is going to grow impatient with Dolph Ziggler's showboating and antics, and someday soon, (possibly as soon as Extreme Rules on Sunday) is going to just lay out not only his opponent, but Ziggler himself.  Imagine McIntyre decimating both participants in the match and looming over the carnage before walking out, holding the intercontinental championship hostage, daring the rest of the roster to try to take it from him.
At the moment, the best "heel" style torment on Raw is actually coming from Braun Strowman, at the expense of Kevin Owens.  Imagine the heat that Strowman would be getting if he was constantly bullying Seth Rollins, Finn Balor or another "popular" wrestler.  Braun's relentless attacks on Owens and his property is really serious heel work, but in it's current context, somehow the WWE has managed to reverse polarity on the situation in a bizarre way, burying Kevin Owens figuratively and sometimes literally along the way.
They collect some degree of cheers in a situation where a large, monstrous superstar is terrorizing a smaller, fearful superstar as the punchline of a joke that seems to be a misuse of both men, because running from Strowman doesn't make Owens look cowardly, it makes him look human, and relatively wise.  Strowman's pursuit of Owens, doesn't make him look tough, or help add to his image, mystique and legend either.
This cognitive dissonance, between the face/heel dynamic is becoming a common occurrence on Monday night, for example Nia Jax, spent her championship reign bumbling back and forth between trying to be a sympathetic "face", and drawing "heel" heat during her feuds and promos.
Also, wearing a fancy robe isn't a gimmick.  "Hi, I'm nice guy Bobby Roode, I have an unnecessarily fancy robe and I crack jokes with the other good guys backstage."  "No, no, no, just stop."  This is a personal appeal on my behalf and the rest of the WWE Universe.  Roode not being a "heel" is a waste of time, space and possibly oxygen.  Maybe get him into the mix with The Revival, and let that be an old school "tribute" act, because you've got nothing to lose and it works for all parties involved.  Otherwise, Roode is little more than an extravagant robe and a great theme song.
One thing is clear, with the bizarre absence of the Universal Champion Brock Lesnar, that only becomes a storyline when they feel like pushing it, and the main championship out of play, the creative forces behind Raw need to do something compelling to "right the ship" and keep it's millions of fans invested in the product before the ratings "downturn" becomes a regular pattern.
Follow Mike Neon: @TheRealMikeNeon
Enjoy his art and entertainment: @neoncolosseum
Like him at facebook.com/theneoncolosseum
and always #UseYourHead
Ranking Matches From TakeOver: Stand And Deliver Night Two
Bodeen lists out how the Stand and Deliver Night 2 matches resonated with him! Do you agree?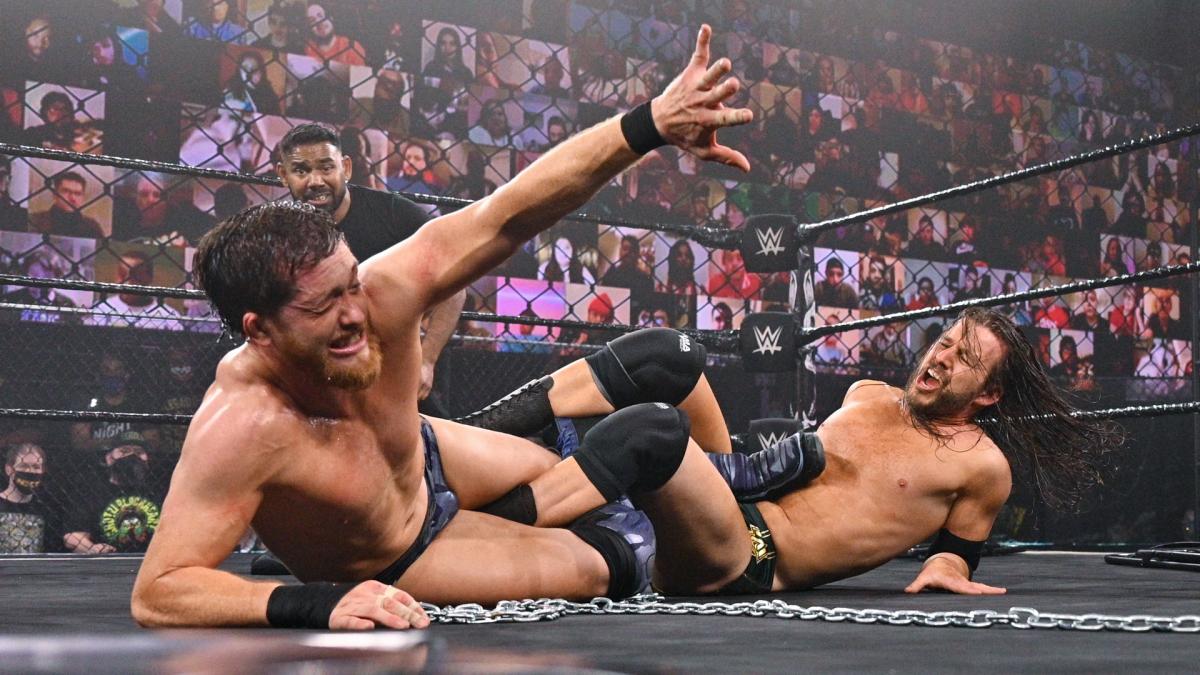 After an epic night one, night two of TakeOver had a big job in carrying the momentum after a great night of wrestling. While, personally I felt night one of Stand and Deliver was a better showing for the black and yellow brand, night two was still an outstanding night of wrestling.
So, as we get ready for WrestleMania let us rank the matches from night two of TakeOver: Stand and Deliver.
5. Indi Hartwell and Candice LeRae vs Shotzi Blackheart and Ember Moon
While this match was nothing special, it was still an extremely solid tag match on a card that has no weaknesses. This was a classic tag team match formula of heel vs faces as Indi Hartwell and Candice LeRae isolated Shotzi and Blackheart early in the match, keeping them away from Ember moon who was waiting for a hot tag throughout the match, with Shotzi eventually getting the hot tag to Ember, allowing Ember to attack Hartwell and LeRae, changing the momentum in the match.
The Tag Team Champions would push the challengers to their limit but it would not be enough as Candice LeRae kicked out of a double team move from Blackheart and Moon. The challengers would then turn the tides on the Tag Team Champions and hit The Way on Blackheart only for Ember Moon to break up the pin.
The Tag Team Champions would then finish things after Ember Moon hit both Hartwell and LeRae with a double Elcsipe. Allowing Shotzi Blackheart to hit Indi Hartwell with a diving senton to retain the Women's Tag Team Titles in a solid match that helped set up the prestige of the Women's Tag Team Titles.
4. Johnny Gargano vs Bronson Reed 
Johnny Gargano's Johnny Takeover nickname has been well earned over the years. Every TakeOver, Johnny Gargano has put on amazing matches every TakeOver whether he is a face or a heel and has helped make TakeOver a special event. Gargano's match against Bronson Reed during night two, would no different has the North American Champion once again stood out the show, using his in-ring experience to push the big man in a thrilling contest.
Despite being in a gauntlet match 24 hours earlier Bronson Reed would start off the match strong, dominating the North American Champion early in the match. Gargano would then use his in-ring experience and target the ribs of Bronson Reed, to gain an advantage. Gargano would then lock in the Gargano escape with Bronson Reed, just getting to the ropes for the break.
After pushing the North American Champion and taking out Austin Theory with a suicide dive outside the ring, Bronson Reed would attempt to hit a moonsault on Johnny Gargano. Gargano would then move out the way and hit two Final Beat DDTs onto Bronson Reed to retain his North American Championship, with both men looking strong as they put on a great match.
3. Santos Escobar vs Jordan Devlin  
After months of mystery and questions surrounding the Cruiserweight Championship, it was finally time for the debate to be settled as Santos Escobar took on the Irish Ace, Jordan Devlin in a ladder match to open the show. Both men would push each other to the limit in a thrilling contest that saw Jordan Devlin change colors as he became the face throughout the match, surviving the onslaught of offense that Santos Escobar threw at him
The Irish Ace would be the first man to introduce a ladder in the match as he drilled Escobar in the face early in the match. Devlin would then attempt to end the match early and climb the ladder only for Santos Escobar to throw Devlin face first in the match. This would allow Escobar to dominate Devlin throughout the match. However, Devlin would push on through the pain and even hit an amazing moonsault from the top of a ladder.
Devlin's moonsault would allow Devlin to climb the ladder only for Raul Mendoza and Joaquin Wilde to run interference and throw Devlin off the ladder. Allowing Escobar to get back in the match. The match would end after both men fought on top of a ladder, with Escobar pushing Devlin off with Devlin landing on a ladder in the corner on the way down, breaking in half. Escobar would then grab the titles to end the match.
2. Adam Cole vs Kyle O'Reilly   
After one of the most intense builds in NXT history, it was finally time for Adam Cole to take on Kyle O'Reilly. This match, without a doubt, had a big match feel around it as both men made their new entrances surrounded by security. Both men would waste no time in attacking each other, brawling with each other just moments after the bell rang. Kyle would then get the upper hand over Adam Cole in the early seconds of the match. Cole would then change the momentum soon after, hitting his former Undisputed Era member with multiple chair shots.
Cole would then savagely attack the injured neck of Kyle throughout the match. Despite the onslaught of offense from Cole, Kyle would turn the tide and even look to hit the brainbuster on Cole on the steel steps, only to pull out, however, Kyle would later hit a brainbuster on Cole on the announce table. Both men would then trade strikes, sitting down with Cole hitting a low blow on Kyle. Cole would then get frustrated at the ref, taking him out for getting in the way. However, this would cost Cole as Cole hit the Panama Sunrise with no referee to count.
Cole and O'Reilly would then continue their fight outside the ring, on the entrance ramp. With both men getting sent through a steel plate of the entrance ramp. Cole would then hit a wounded O'Reilly hit a brainbuster on the steel steps and throw Kyle in the ring only for Kyle to kick out. Cole would then attempt to finish Kyle by dragging him to the top rope, allowing Kyle to hit Adam with a low blow. This would send Cole on the ring near a steel chair this would allow O'Reilly to wrap in his knee with a steel chain and hit a near drop pushing Adam's throat against the steel chair, with Kyle then getting a pin in an amazing match, with the only downside being its long length.
1. Karrion Kross vs Finn Balor
Sometimes simplicity and basic storytelling is the best thing to watch in wrestling. Karrion Kross and Finn Balor showed this as they put on an amazing match with basic, simple storytelling. During the match, Balor targeted the arm and the mid-section of the challenger, using the raw emotion of Kross to bait him to make mistakes throughout the match.
The match would start off with the Champion, showing no fear, smiling despite Kross's strikes and throws. This would then bait Kross into making his first mistake of the match, as he smashed his shoulder on the ring post. Balor would then target the arm of Kross and eventually hit him with a gutshot, with Balor taking the fight to Kross.
Kross would then fight back as both men continued to trade offense. Late in the match, Balor would lock in the Rings of Saturn onto Kross, only for Kross to escape the hold and hit a series of elbows onto Balor's neck. Kross would then hit a series of offense onto Balor, with Kross finishing the fight with an elbow to the back of the neck.
These were my rankings from night two of TakeOver Stand and deliver. What were your favorite matches and what did you think of the two-night TakeOver format? Let us know in the comments below. 
Mitchell's Wednesday Night War Review! The End!
The Wednesday Night War… is DONE!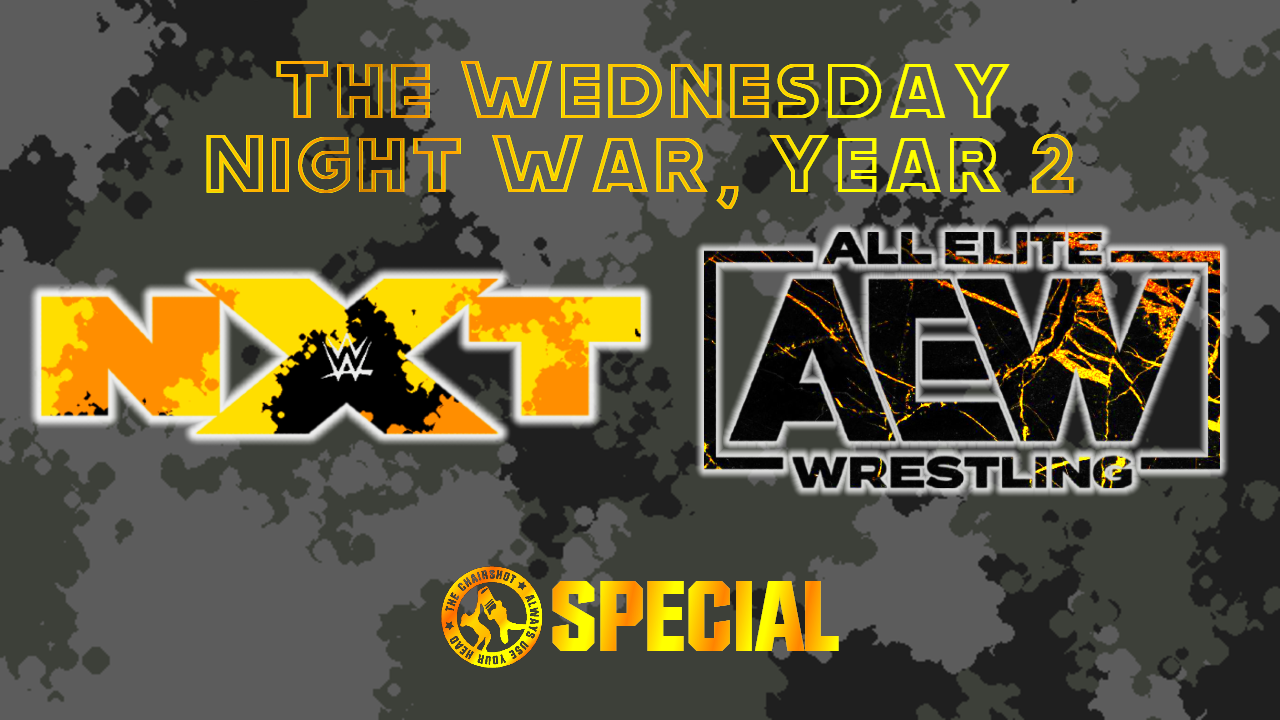 Thank you, Wednesday Night War! It was fun while it lasted!
With NXT moving to Tuesdays, the wrestling war on Wednesday nights is no more! But let's see where both sides stand now that the dust settles!
Let's recap Year Two's first phase.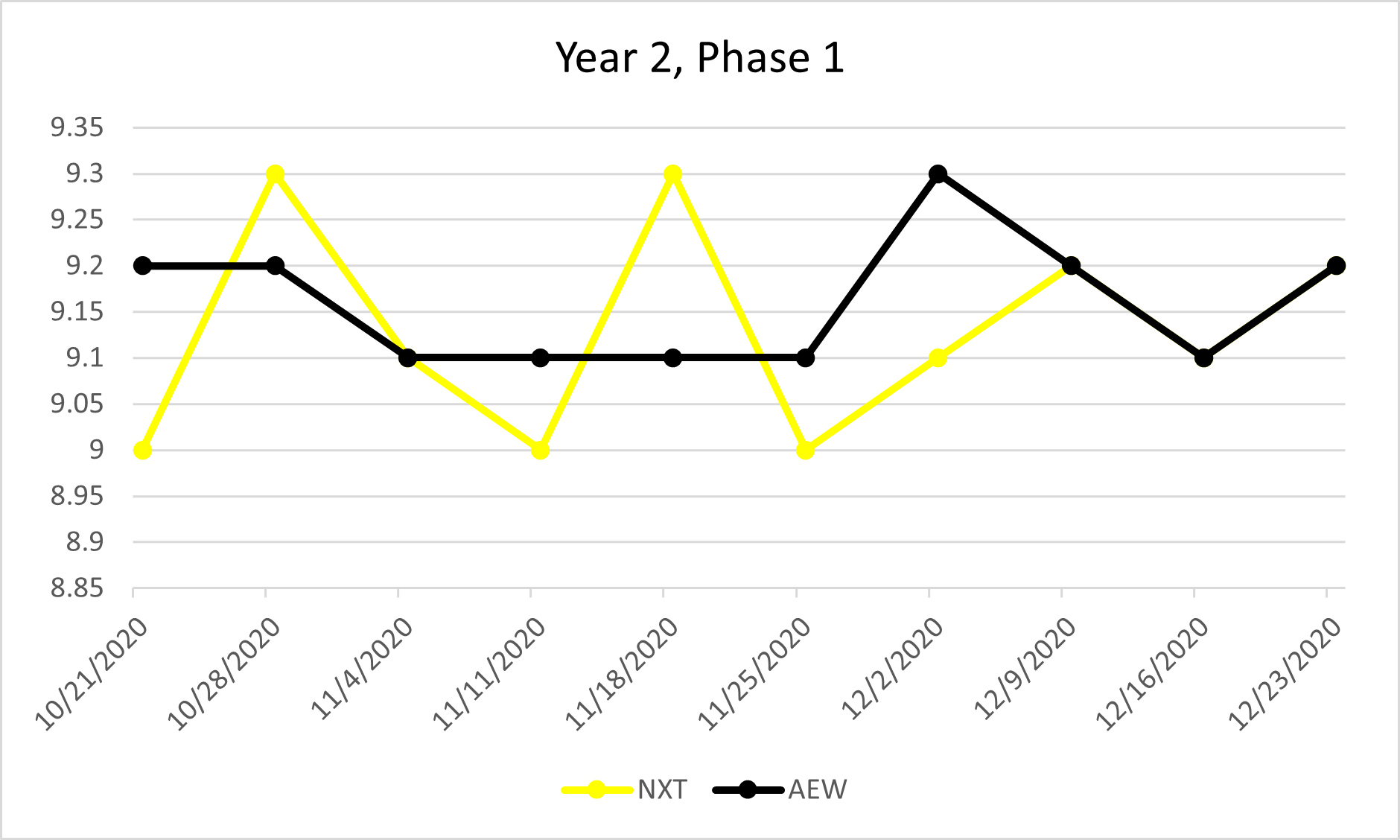 Year Two, Phase One Final Scores: NXT – 9.13; AEW – 9.16
The margin was close as ever, but AEW inched out the win to continue their dominance from Year One! Don't worry, NXT went past 12/9/20, it's just that they and AEW tied those last three weeks. And you'll notice that I left 12/30/20, the last Wednesday of the year, off because of the circumstances. Jon Huber, aka Brodie Lee aka Luke Harper, past away just days before that night, and AEW changed their plans to give us a "Celebration of Life" tribute episode. It did not feel right trying to give that show a score, because it wasn't supposed to be about AEW but about Jon Huber. And to be fair to AEW's score, I left off NXT's episode for that night, even though NXT did have great action on their Year-End Award episode.
Now, for Year Two's Phase Two, the WNW FINALE!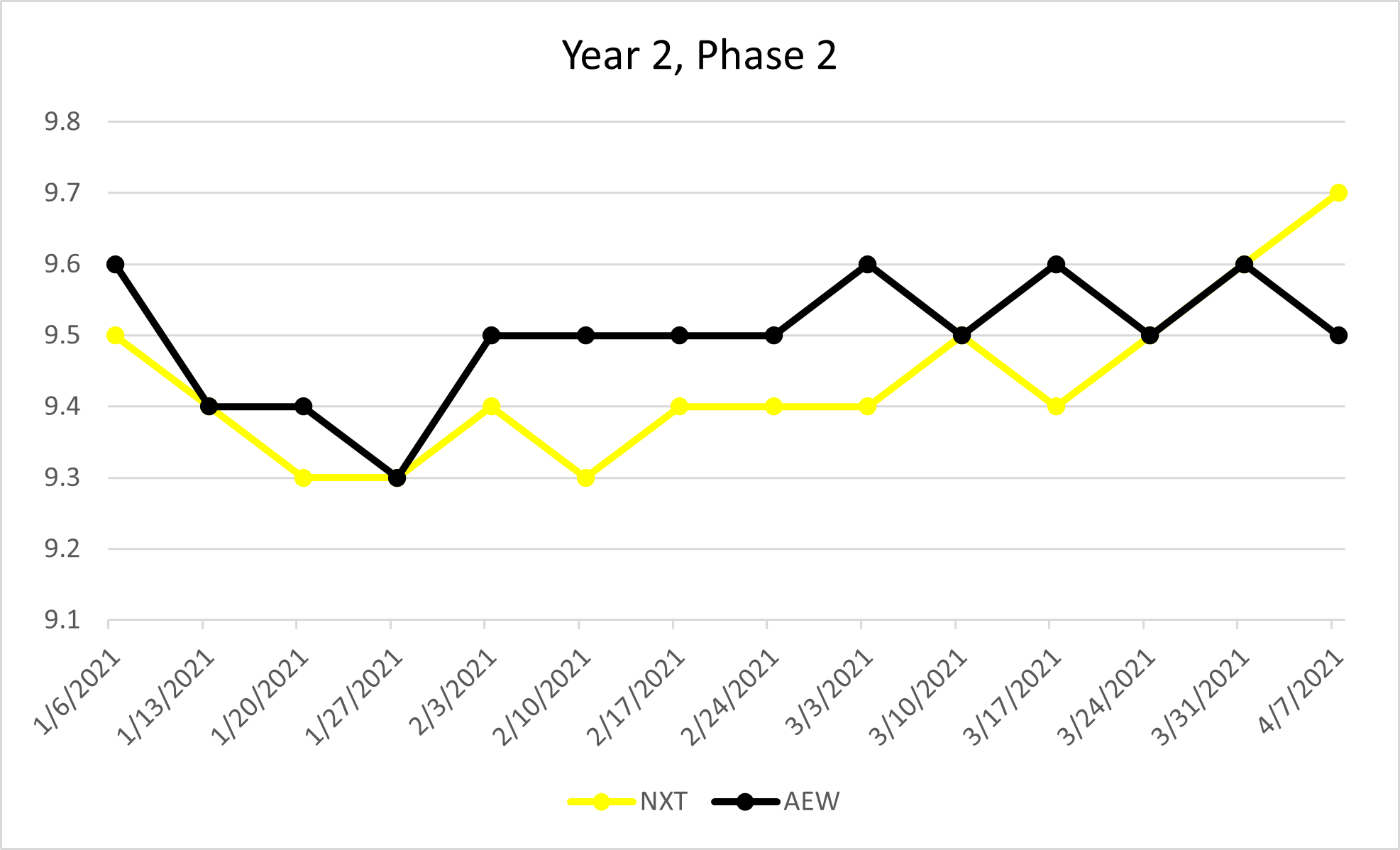 Year Two, Phase Two Final Scores: NXT – 9.44; AEW – 9.50
Year Two, Overall: NXT – 9.31; AEW – 9.36
Much stronger numbers from both sides this time, but these two companies started hard and kept going hard from New Year's Evil VS New Year's Smash all the way to TakeOver: Stand & Deliver and… Well, the AEW Dynamite put up against it. Just looking at it, that string in February for AEW made all the difference. They were just on fire right there, building towards AEW Revolution 2021, which itself was an awesome PPV (even with the pyro mishap at the end).
The margins were still close, but bigger than last phase's, and even with TakeOver: Stand & Deliver Night One bringing NXT up to a high level, it was not enough! AEW wins again! They win two phases to zero, and are therefore the overall winner of the Wednesday Night War!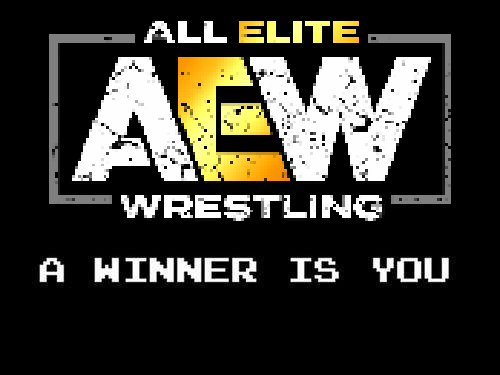 My Thoughts:
The Wednesday Night War may not have been as epic as the Monday Night War, or as long, but it was a lot of fun. NXT and AEW were giving us great wrestling every week, not just in-ring action but the promos and segments. The wrestlers on these shows are now stars because they got to be on cable network television, and literally kept me up late at night because I could not let either show wait until Thursday morning. But now, #NXTuesday is going to be how it is going forward, and we can all argue one way or another why the move happened but it doesn't really matter, I'm still going to be watching both anyway.