Top 5: Soccer Players Turned Wrestlers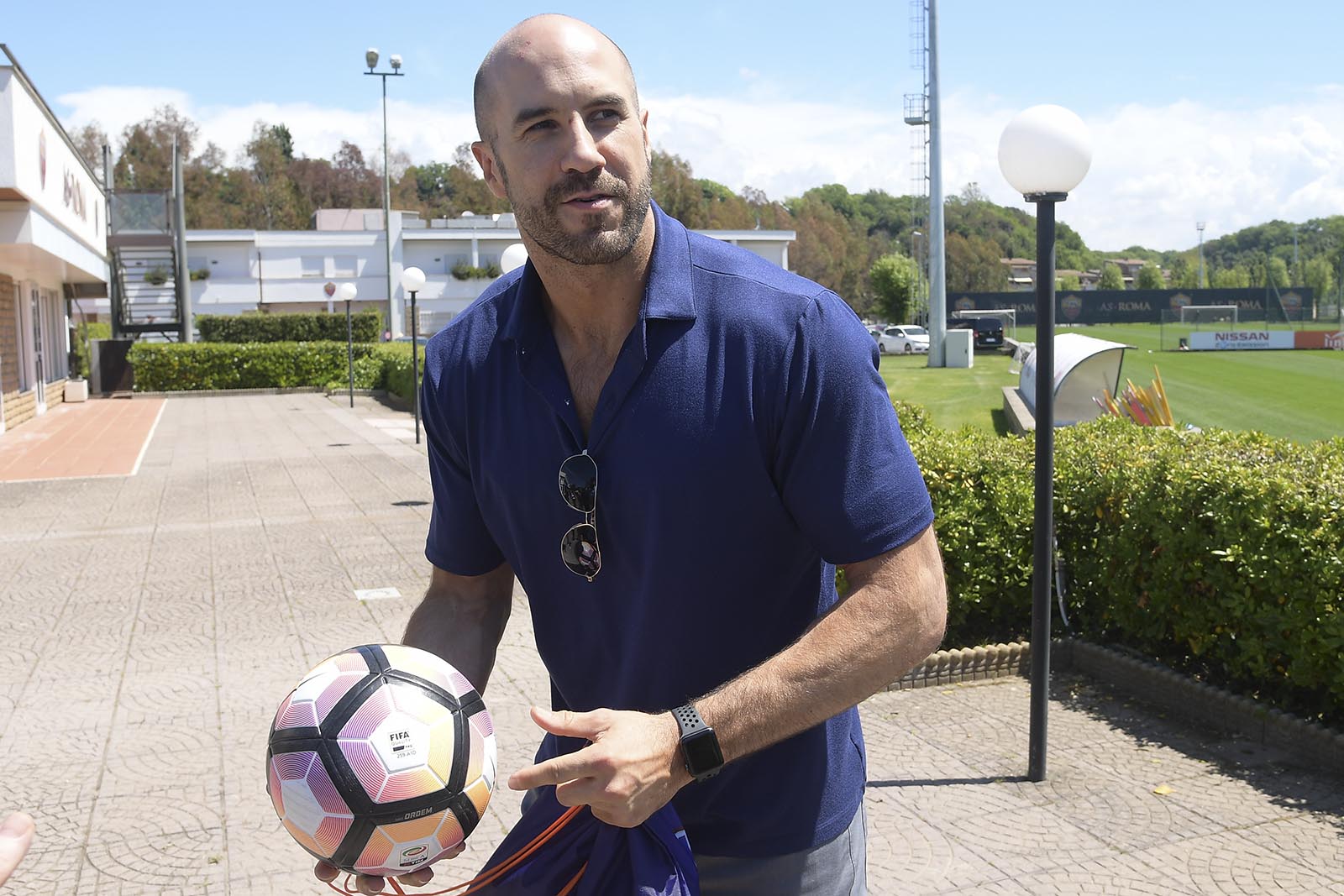 It's kind of a dead period in the American sports calendar. Baseball is about halfway through their season while football is getting ready to start theirs, and basketball & hockey are recovering from theirs. This is fine, as one can only take so much heartbreak in their life.
Everywhere else in the world though, people are all caught up in World Cup Fever! The US not qualifying has hampered the appeal here, but that sort of thing doesn't matter everywhere else in the world where the sport is king. Many of the world's greatest athletes have played soccer, including some of wrestling's best.
These are the Top 5 Soccer Players Turned Pro Wrestlers.
5. Mason Ryan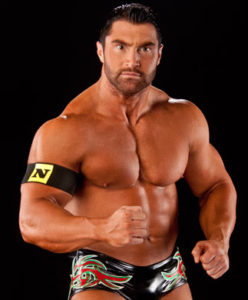 Barri Griffiths looked like a million bucks & seemed to have all the potential in the world to be a WWE Superstar when he made his way through FCW & joined the New Nexus in 2011. He never quite figured it out in the ring the way he had on pitch. Prior to his wrestling career & his stint on Gladiators, Griffiths was a successful Welsh soccer player. He was a centre-back for Porthmadog F.C. while they were in the Welsh Premier League, but a knee injury brought an end to his career.
4. Paul Diamond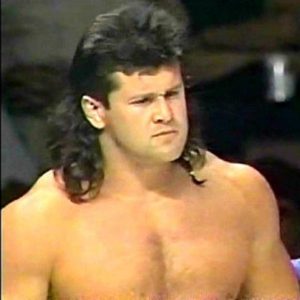 Our old school readers will remember this man as one-half of Badd Company with Pat Tanaka, or perhaps as Kato of the Orient Express. Or maybe you remember him as Max Moon! He came over to North America from Croatia while pursuing a professional soccer career. Tom Boric played for the NASL's Tampa Bay Rowdies from 1982 to 1984. Once the league folded, he stayed in Tampa, got his green card, trained with the Malenkos & the rest was history.
3. Antonino Rocca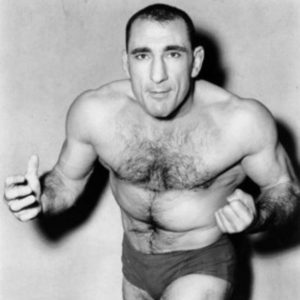 I don't know if we have any readers old school enough to remember Rocca in his prime. The Argentinian was one of Vincent J. McMahon's top draws for years, and he did big business across the United States during the 1940s, 50s & 60s. Like most kids in Argentina, Rocca began his sporting life on the pitch. Legend has it that he was very good, but injury led him into the wrestling business. He would often utilize his soccer technique in the ring, with led to an interesting style.
2. Eva Marie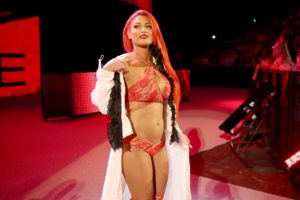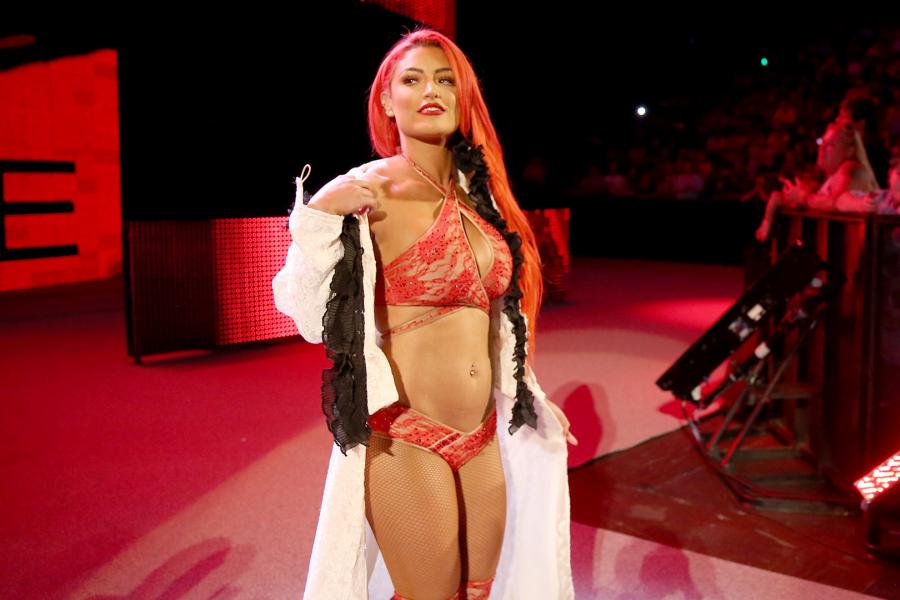 Long before our favorite underappreciated goddess was a WWE Superstar, her goal in life was to be a professional soccer player. She suffered an ankle injury in her senior year of high school & was told she'd never play again, but she recovered & became a Junior College All-American at Diablo Valley College. She transferred to Arizona State and wanted to play there, but a lack of self-confidence kept her from trying out. After she transferred to Cal State Fullerton, their soccer coach convinced her to play again…but that damn NCAA got in the way & declared that her eligibility had expired.
The NCAA ruins everything.
Honorable Mention: Andre the Giant
Andre reportedly played soccer during his childhood, but I couldn't find much more reference to it other than "Andre reportedly played soccer when he was a kid & had fun." There will be other reasons to talk about Andre.
Honorable Mention: Hugo Knox
Stuart Tomlinson played in the English league system as a goalkeeper before making the move to NXT. He appeared on some shows as Hugo Knox & was most known for having a ripped physique & wearing way too small tights. I'm not sure if they were going for a David Beckham gimmick or what, but Tomlinson never made it onto a televised event before getting released after almost three years.
Honorable Mention: Cesaro
Cesaro was quite active in soccer during his childhood. He pursued other things instead, but I'm including him here so we can take a look at him kicking the ball around with Brock Lesnar.
Brock Lesnar, Cesaro, Orton and Sunil Singh playing football. Amazing. pic.twitter.com/bbQwducwVJ

— The Clean Sheets (@cleansheetsPW) April 27, 2018
1. Trish Stratus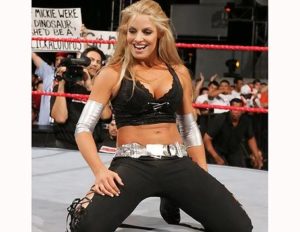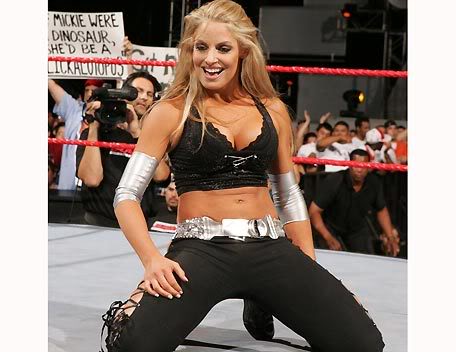 Trish had a pretty eclectic road to WWE stardom. When she went to York University she dabbled in a bit of everything. She studied biology & kinesiology & played field hockey & soccer. Soccer was obviously where she honed her Chick Kicks that would become a vital part of her offense. Trish grew up a wrestling fan though, so luckily for us her destiny was in the ring instead of on the pitch.
Chairshot Staff Picks: Survivor Series/NXT Takeover War Games
Who you got?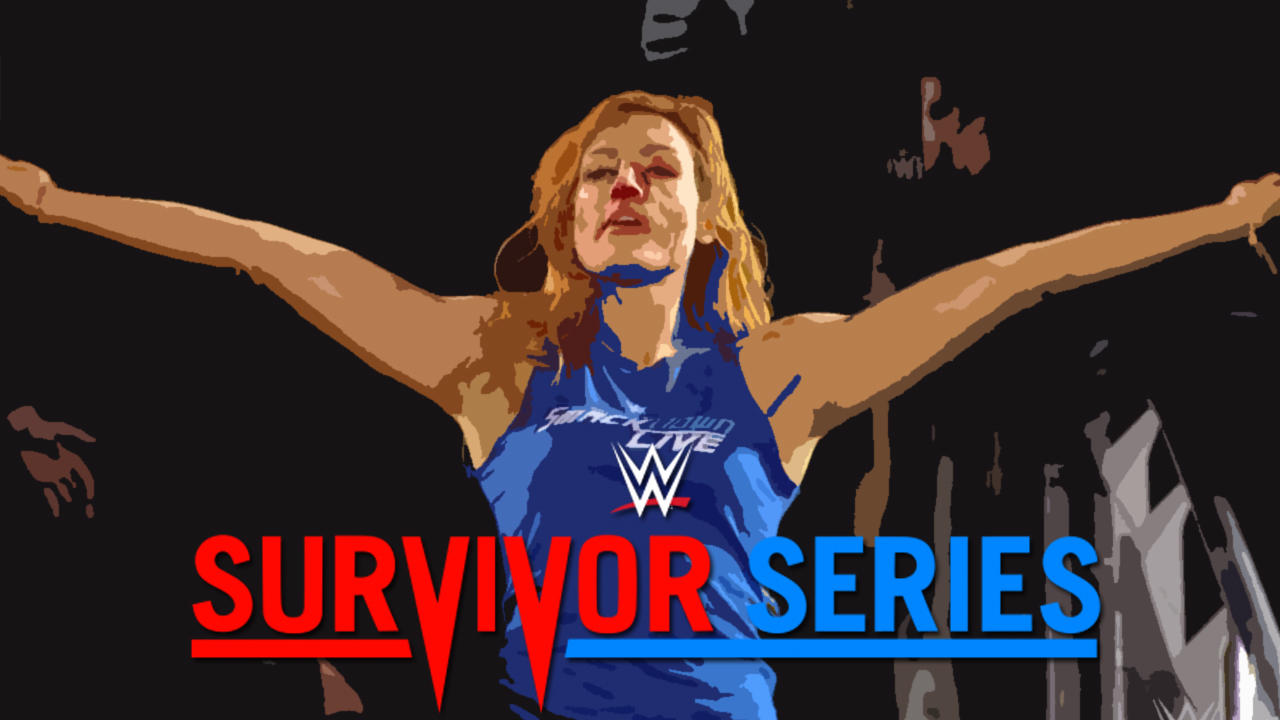 Ladies and gentlemen my name is PC Tunney and welcome back to The Chairshot staff picks! I am thrilled to be reincarnating our PPV prediction series and bringing them to our very astute audience right here on THECHAIRSHOT.com. Survivor Series is a great place to kick things off again. The spirit of brand competition is back and with it comes the long running sibling rivalry between Stephanie and Shane. Not to mention we also have an excellent four match card for NXT Takeover War Games. So as we prepare for the final of the big four PPVs, I have only one question…  Are you ready?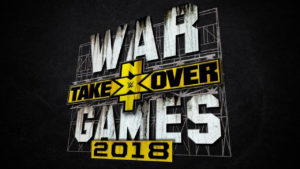 NXT TAKEOVER WAR GAMES – Staples Center Los Angeles, CA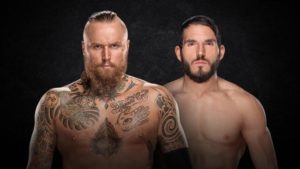 Aleister Black vs Johnny Gargano
STAFF PICKS
Carter: Gargano
Cash: Black
Cassada: Gargano
Gunz: Black
Mcleod: Gargano
Sarpraicone: Black
Scopelliti: Gargano
Weigel: Gargano
Ames: Gargano
Cook: Gargano
Mitchell: Gargano
Platt: Gargano
DPP: Black
Balaz: Black
DeMarco: Gargano
Tunney: Black
10-6 JOHNNY GARGANO #UseYourHead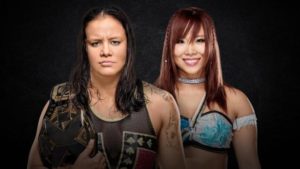 2 out of 3 Falls for the NXT Women's Championship
Shana Baszler (c) vs Kairi Sane
STAFF PICKS
Carter: Sane
Cash: Baszler
Cassada: Baszler
Gunz: Baszler
Mcleod: Sane
Sarpraicone: Sane
Scopelliti: Baszler
Weigel: Baszler
Ames: Baszler
Cook: Baszler
Mitchell: Sane
Platt: Sane
DPP: Sane
Balaz: Baszler
DeMarco: Baszler
Tunney: Baszler
10-6 Shana Baszler #UseYourHead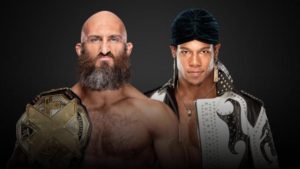 NXT Championship
Tommaso Ciampa (c) vs Velveteen Dream
STAFF PICKS
Carter: Ciampa
Cash: Dream
Cassada: Ciampa
Gunz: Ciampa
Mcleod: Ciampa
Sarpraicone: Ciampa
Scopelliti: Ciampa
Weigel: Ciampa
Ames: Ciampa
Cook: Ciampa
Mitchell: Ciampa
Platt: Dream
DPP: Ciampa
Balaz: Ciampa
DeMarco: Ciampa
Tunney: Ciampa
14-2 Tommaso Ciampa #Use Your Head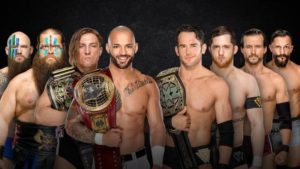 WAR GAMES
The Undisputed Era vs War Raiders, Ricochet & Pete Dunne
STAFF PICKS
Carter: War
Cash: War
Cassada: Era
Gunz: Era
Mcleod: War
Sarpraicone: Era
Scopelliti: War
Weigel: War
Ames: Era
Cook: War
Mitchell: Era
Platt: Era
DPP: Era
Balaz: War
DeMarco: Era
Tunney: Era
9-7 THE UNDISPUTED ERA #UseYourHead
Booking The Future Of Gargano & Ciampa at NXT TakeOver: WarGames
Their story is not over…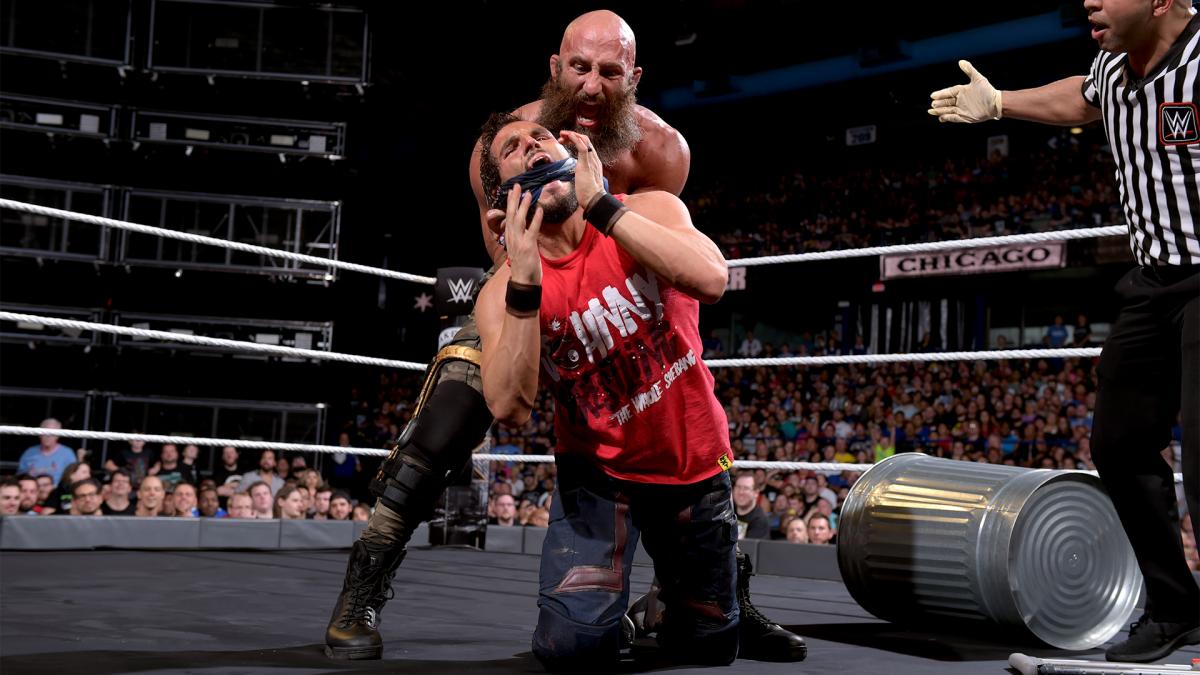 Some may think that the Johnny Gargano and Tommaso Ciampa storyline has been tossed aside, but the card for Saturday at NXT TakeOver: War Games provides the perfect stepping stones toward their final encounter.
Aleister Black vs Johnny Gargano
A lot of fans may feel that Gargano is a heel now but I don't think he's fully turned. At first glance, it seemed like Gargano was turning into Ciampa when he attacked Aleister Black. But remember, he attacked Black just so he could get his hands on Ciampa. 
Booking It: Aleister has the more legitimate gripe in this match so he's winning. Johnny robbed him of his championship and his rematch. We've never seen a feud get Black more fired up than this one. That's why I want the fans to be able to feel Black's anger in the finish. When Aleister Black hits Gargano with the Black Mass kick, I want Johnny to fall back into the ropes, bounce off, then take a second Black Mass on the rebound. Black purges his anger and earns a chance to reclaim his championship.
NXT Championship – Tommaso Ciampa (c) vs Velveteen Dream
I've been anxiously waiting for Velveteen to get a chance at the NXT Championship but I don't have a good feeling about this one. As much as I want Dream to get his first championship, this match had the "weakest" build among the four matches on the card. Everything Velveteen does is magic but Ciampa is on another level right now. 
Booking It: So yes, Ciampa is winning here. But I want Ciampa to have as difficult of a time as possible. Velveteen makes sure to always have the best ring gear for every TakeOver event. I'd like to use that to get into Ciampa's head. When Dream enters the ring, I want him to be wearing a vest or jacket. He won't take it off until Ciampa is in the ring. Underneath he'll be wearing a DIY shirt. That will clearly leave Ciampa flustered and immediately set him off to the point of trying to rip the shirt off. Fast forward to the end of the match. Ciampa has won but is still fixated on the shirt. He recovers it but throws it into the audience before exiting the building. 




Booking Forward: Black and Ciampa were the two winners on the night. That will set up the rematch for the NXT Championship that Aleister Black never got to have. Even their first match wasn't a clean victory since Gargano got involved. This rematch will take place at the TakeOver before the Royal Rumble. 
After the dust is settled from War Games and they're back at Full Sail, Johnny Gargano will confront Velveteen Dream backstage. He'll ask where Dream got the DIY shirt. Dream will say he has no memory of it, then Gargano will conclude by saying to stay out of his business. Tensions rise between the two over the ensuing weeks, also leading to a match at the next TakeOver. 
Johnny Gargano and Tommaso Ciampa will each win those matches, leaving their final encounter for the TakeOver before WrestleMania. Here, Johnny Gargano finally wins the big one. 
How does NXT Takeover War Games play into the long-term story with Tommaso Ciampa and Johnny Gargano? Let us know on social media @theCHAIRSHOTcom and always remember to use the hashtag #UseYourHead!