Dave Meltzer & Peyton Royce: What's Easy Isn't Always Right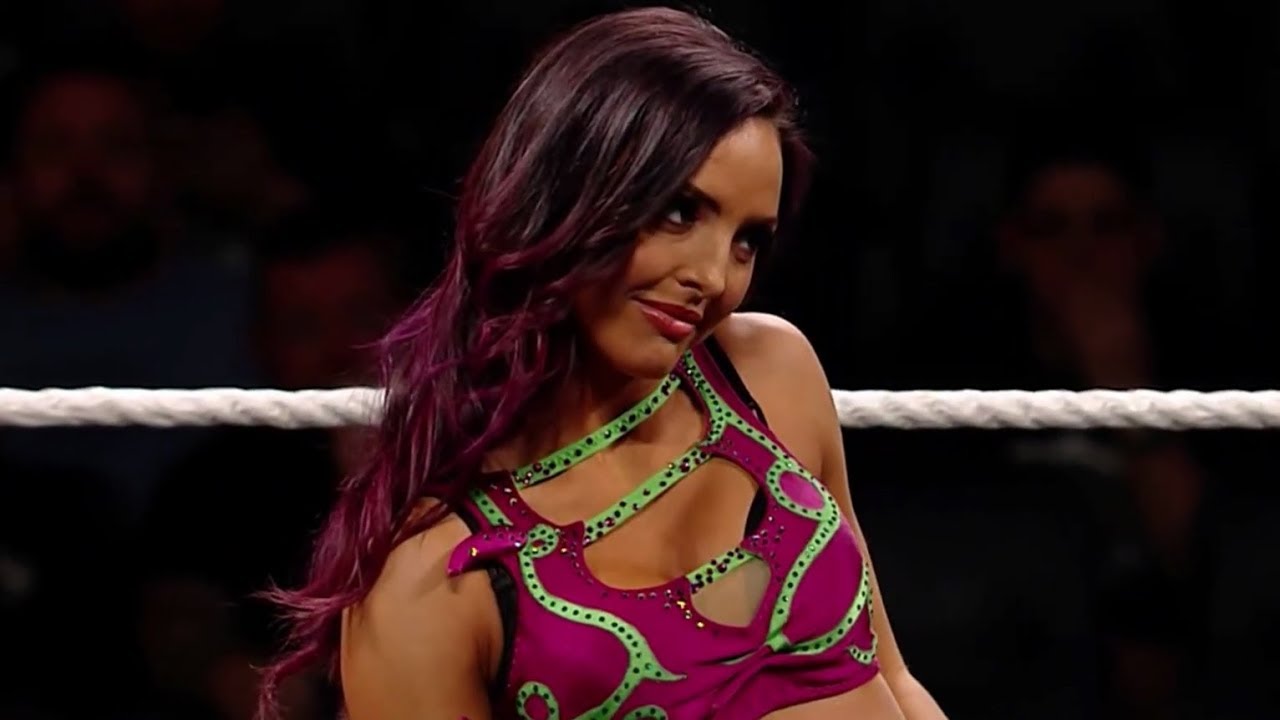 In the latest crossover of wrestling, social media, politics, and political correctness, Dave Meltzer found himself mired in controversy and taken to task by many for his comments about Peyton Royce on his Wrestling Observer Radio show. If you haven't heard the conversation, here is a transcript of the clip between Meltzer and Bryan Alvarez:
Meltzer: "The IIconics got 'boring'ed out'. You know they're another one. You know I thought that they had a cool act in NXT and on the main roster I don't get a thing out of them. I don't think their promos are good, their wrestling isn't particularly good. I think Peyton Royce's transformation to look more attractive… I don't know, I don't want to say, but… I think that —
Alvarez: "She was more attractive in NXT?"
Meltzer: "I thought so, yes. To me, yes I would say so. But that's neither here nor there but…"
Alvarez: "No one's saying she's unattractive by the way, everybody."
Meltzer: "I know, no sh*t, yeah I didn't say it at all. But I think she doesn't stand out to me. When she was in NXT she did…":
Alvarez: "One thing I've noticed about NXT and the main roster is –"
Meltzer: "She was a lot lighter."
Peyton Royce then responded with this Tweet: "So what would you have me do Dave… starve myself? This is how nightmares for young women start. The females in your life must be proud."
Soon, many other WWE superstars, men and women alike, came to the defense of Royce and denounced Meltzer and his comments.
Personally, I have a bit of a problem with this entire exchange and what has transpired in the last few days, and I take issue with both Meltzer AND Peyton Royce.
First of all, Royce's tweet makes it apparent that she believed Meltzer's comment was about her weight. It was not. Meltzer's comment was in reference to Royce having breast augmentation (enlargement) surgery before debuting on the main roster. He even tried to avoid coming out and saying it outright. Perhaps looking back he might have been better served to do just that. When he referred to Royce being "lighter," it was in reference to her chest, not her waist. Even still, the argument could be made that Meltzer's comments were distasteful at best. I'm not arguing that. And while that may be true, I think it is also worth noting that, judging by her response, Royce either did not actually listen to the podcast in its entirety, only saw or was told of the "she was a lot lighter" quote, or simply misunderstood the comment. That sentiment was only furthered by the piling on that occured, by both superstars of the WWE and social media users in general, whose comments again seemed to be geared towards the idea that Meltzer was commenting on Royce's weight or body type when he actually was not, at least not in the way they perceived.
Secondly, and perhaps the bigger issue at hand in that grand scheme of things, is that it would appear to me that Royce and her supporters were only too eager to take a bite of the low hanging fruit. Dave Meltzer, a dirt sheet writer (though a very successful one), makes a unpolitically correct statement about a woman performer and has the social media hounds sicced on him, becoming the latest face of the enemy in the "Women's Revolution." But I would ask Peyton Royce, with all do respect, and the other WWE superstars who tweeted at Meltzer or voiced their support for Royce, this line of questioning: Why now? Where were your tweets of outrage when the company you work for took millions of dollars to perform in a country that wouldn't even allow female workers to set foot on their soil? Why dont you @ the numerous women wrestlers who undergo breast enlargement surgeries and tell them they look perfect just the way they are? Why were you silent during the "Piggy James" angle, when Khassius Ohno was released for being too fat, when Daniel Bryan was called "tiny" by Vince McMahon, or during the era of Pudding Matches and Evening Gown Matches? Why do you feel like an advocate against body shaming when you work for a company who uses body shaming repeatedly as a basis for its storylines (eg James Ellsworth's chin)?
Furthermore, if you are comfortable in your own body and don't want to call attention to it, why are you getting augmentation surgery at all? Why are you posting countless pictures of yourself in Instagram for the world to see? Why are female performers posing for Playboy and ESPN Magazine's "Body" issue, and then expecting people not to comment on their bodies?
Don't get me wrong- I am in no way supportive of belittling people, making fun of their looks, body shaming, or discriminating in any way. And I am not saying that Peyton Royce is wrong to feel the way she felt. But am I wrong to feel that the outrage at Meltzer is a bit misplaced as well?
If you are truly concerned about the issue of body shaming, and how, in Royce's words, it could cause "nightmares" for young women, but then you don't ever call out your own employer for body shaming, and not only do you not call them out on it but also conform to their pressures, and then while working for said company you call out someone else for their comments or viewpoints, it comes off as disingenuous and simply trying to take aim at an easy, low risk target. Meltzer cannot affect real change in the way wrestling looks at or treats women. But sending the social media mob after Meltzer is a lot easier than taking a stand against a company like WWE, which would take a real stand and make a real difference if you ask me.
Why punch down instead of up? Oh that's right, because they person you'd be punching up at is responsible for paying your bills.
So instead, this will blow over in a week and the status quo will remain. What's easy isn't always right, and what's right isn't always easy.
King's WrestleMania Rewind: Charlotte Flair vs. Asuka from WrestleMania 34
Chris king is back with one of the most underrated matches in WrestleMania history–Charlotte Flair vs. Asuka!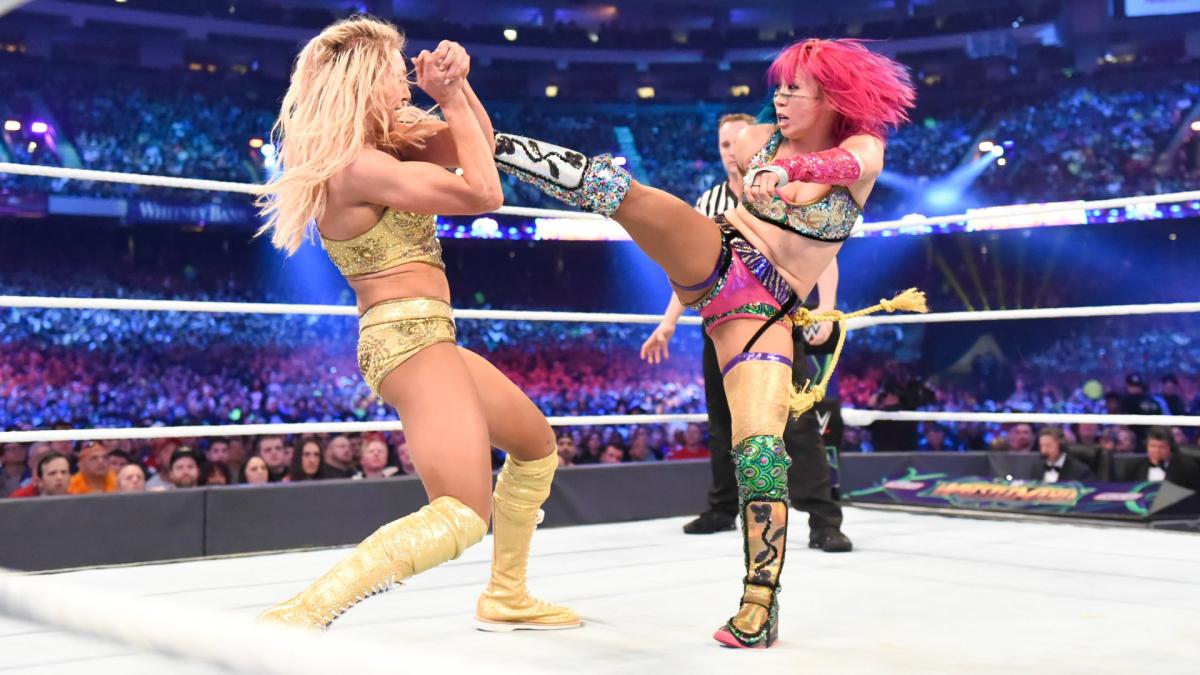 Chris king is back with one of the most underrated matches in WrestleMania history–Charlotte Flair vs. Asuka!
We look back at Charlotte Flair vs. Asuka at WWE WrestleMania 34. 'The Empress of Tomorrow' put her unprecedented and historic undefeated streak of 914 days on the line against 'The Queen's' SmackDown Women's Championship.
For years, this was considered a dream match while Asuka dominated the roster in NXT, while Flair won numerous championships on the main roster on both Raw and SmackDown. The Empress made her long-awaited debut on the September 11th episode of Raw and began to tear through the competition.
Asuka outlasted all twenty-nine other women in the historic first-ever Women's Royal Rumble match to challenge for the title of her choosing. At Fastlane, she made her choice.
The WWE Universe was so excited for this match myself included. Both superstars delivered a fantastic performance on the Grandest Stage of Them All executing counter after counter. Asuka showed off some nasty-looking kicks to her opponent, and Flair hit a thunderous Spanish Fly off the top rope. Flair was seconds away from defeat at the hands of The Empress but she locked in Figure Eight and Asuka was forced to tap out.
I can't even begin to explain how shocked I was at this outcome, as nearly everyone expected The Empress to continue her undefeated streak and walk away with the women's title. This controversial decision was the downfall of Asuka's momentum. She would ultimately win the SmackDown Women's Championship at the 2018 TLC pay-per-view in the triple-threat ladder match.
Fast forward to this year when Asuka has recently returned with her Japanese-inspired persona Kana. Kana is dangerous and ruthless and is heading into a championship with Bianca Belair at WrestleMania 39. The Empress has regained all her momentum and is highly favored to walk away with the Raw Women's Championship. Let's hope that Asuka and Belair can tear the house down and deliver an A+ grade match both women are fully capable of.
King: Dominik Mysterio Needs To Do This At WrestleMania
Chris King is here with what WWE should do with Dominik Mysterio at WrestleMania in his long-awaited match against his father Rey Mysterio Jr.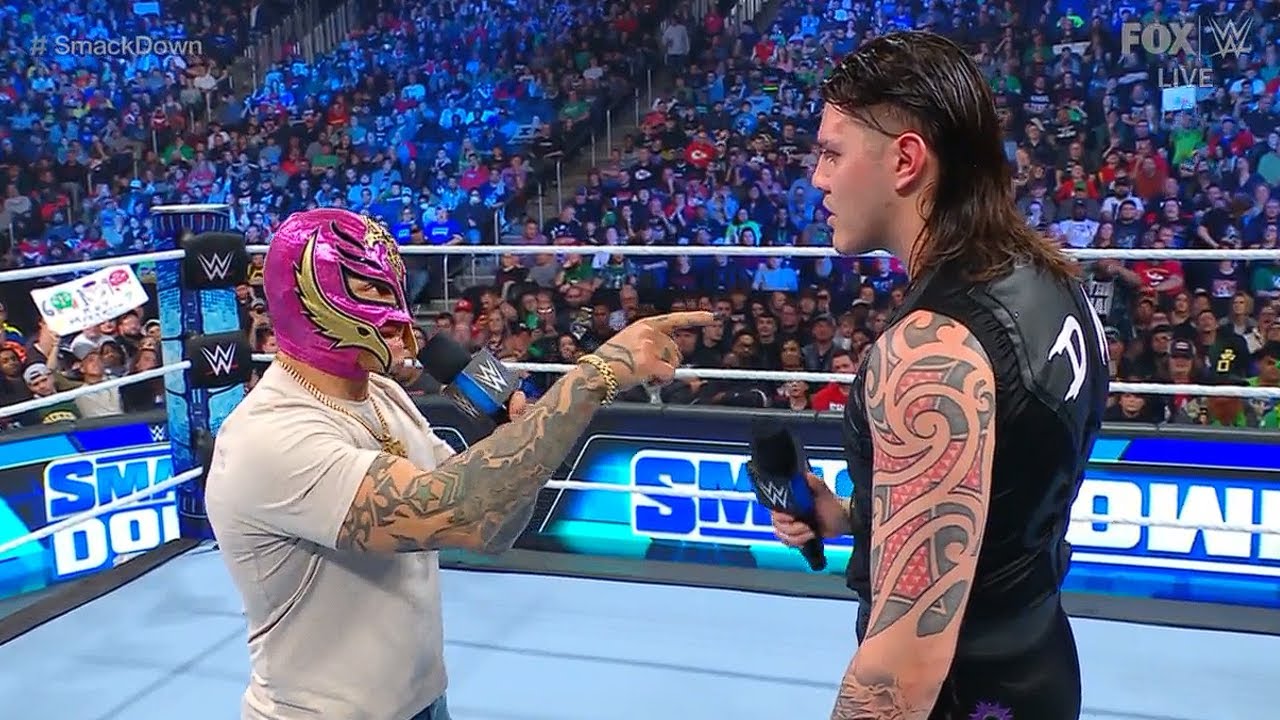 Chris King is here with what WWE should do with Dominik Mysterio at WrestleMania in his long-awaited match against his father Rey Mysterio Jr. 
On this week's episode of Friday Night SmackDown, Rey Mysterio finally snapped and beat some sense into his disrespectful punk-ass kid Dominik. The member of the Judgement Day came out to push his father again for a match on the Grandest Stage of Them All, this time with his mother and sister at ringside. The ungrateful punk told his mom to "Shut Up," as a father even I wanted to jump through the screen and whoop his ass.
Back in October of last year, Mysterio made the emotional decision to possibly quit the company but, instead, Triple H persuaded the Lucha libre superstar to move over to SmackDown to avoid his son. This came after Dominik shockingly turned on his father at Clash at the Castle. Mysterio did everything he could to refuse his despicable son's challenge for Mania but, a man can only be pushed so far. Mysterio will be inducted into the 2023 WWE Hall of Fame and I expect Dominik to embarrass his father during his speech to further this personal feud.
Yes, the WWE Universe hates Dominik and wants to see him get the ever-loving crap kicked out of him but, this feud is missing a special ingredient to capitalize on the biggest heat possible. Throughout this feud, Dominik has made mention of the legendary Eddie Guerrero on several occasions going back to the "iconic" 2005 feud.
I know WWE might not want to go this route but, Dominik MUST come out to Eddie Guerrero's theme at Mania. The disrespectful punk needs to come out in a lowrider to garner nuclear heat. It doesn't matter if The Judgement Day comes out and causes interference for Dominik to get the win, all that matters is that both superstars get the biggest payoff of this nearly year-long feud. Just imagine the Roman Reigns heat after he defeated The Undertaker and multiply that by ten. Dominik portrays the perfect heel and he truly is the missing ingredient that The Judgement Day needed to grow and evolve into a top faction.