Top 5: 2018 Dream Matches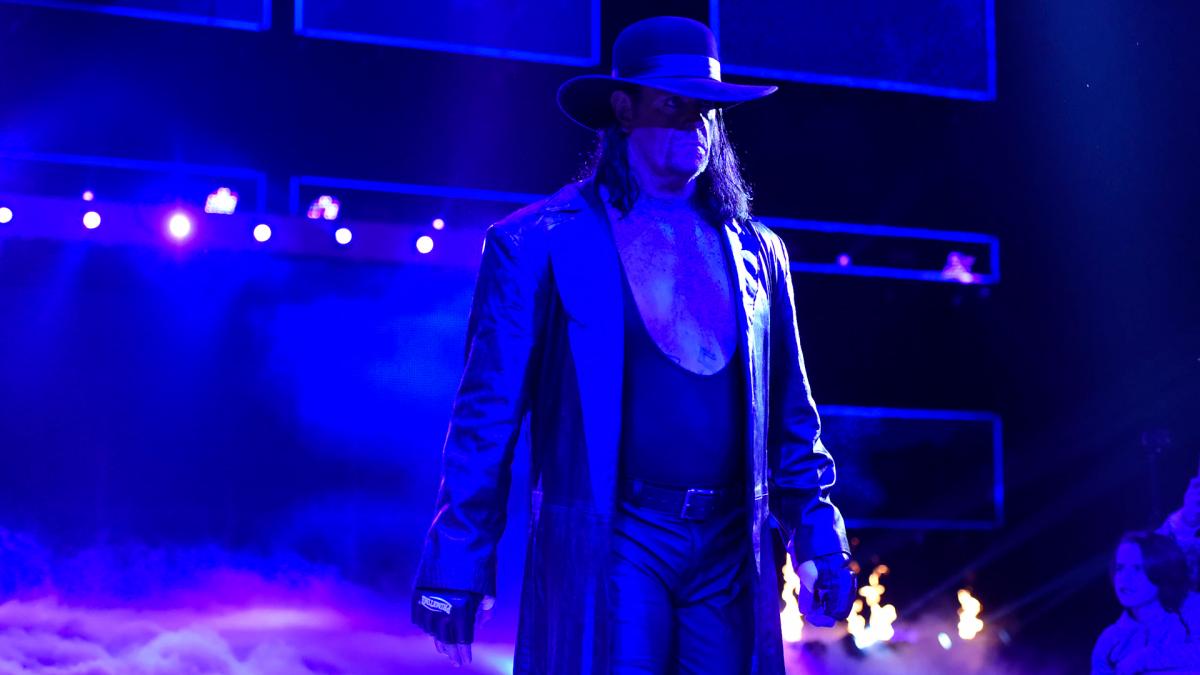 Some folks out there have been complaining about the All In card lacking that epic feel. I feel like these people would have complained no matter what Cody Rhodes and The Young Bucks booked on the show, but I have to admit that Cody vs. Nick Aldis isn't exactly something that I've been dying to see. Last week however, they announced a match between two of the most talked about wrestlers of the last few years that have never crossed paths.
Kenny Omega -VS- Pentagon

September 1st #ALLin pic.twitter.com/3ej5rn659z

— All In (@ALL_IN_2018) August 12, 2018
Kenny Omega is the Best Bout Machine and the talk of New Japan & the wrestling world. His status with that company is a constant topic of conversation, as everyone wonders when/if he'll make the jump to WWE. He's admitted it'll probably happen someday, but he has no reason to be displeased with where he is.
Pentagon Jr./Pentagon Dark/Penta el 0 M wrestles pretty much everywhere except Japan & WWE, it seems. Lucha Underground, Impact Wrestling, AAA, CMLL, they've all hosted Pentagon & his arm-breaking ways. There's been some WWE hype, but Penta doesn't seem the type to tie himself down to one company, or even one name.
Omega vs. Penta qualifies as a dream match in my eyes. We've seen Kenny tear it up on NJPW World. We've seen Pentagon do his thing in companies all across North America. It'll be interesting to see how it goes. In honor of this machup, I've put my thinking cap on and come up with some other matches I haven't seen before that I think would be fun.
These are the Top 5 2018 Dream Matches.
5. Dalton Castle vs. Velveteen Dream
I see a lot of Dream hype online during & just after every NXT Takeover. I don't hear a word about him any other time, but he's a talented performer with a certain charisma about him. His flamboyance is a key tool he uses to play mind games with his opponent. Some feel he could be the future of the business, but believe that WWE's main writing staff will be unable to use him properly.
Castle is a character that could only exist in its true form in Ring of Honor or a promotion on its level. TNA wanted him to have Girls when Boys were what made the entrance work. He overcame the barrier that flamboyant acts had previously faced in ROH by being as talented in the ring as he was on the microphone. Both of these guys get it done in every aspect of the game, and seeing them in a feud would be very interesting.
4. Charlotte Flair vs. Tessa Blanchard
Charlotte has stood on top of WWE's women's scene for a couple of years now, but another daughter of a Horseman is making her presence felt on television these days. Tessa has been in NXT rings before, but didn't cross paths with Charlotte before making her way to Impact Wrestling. The daughter of Tully and step-daughter of Magnum TA has made her desire for this match between two daughters of Jim Crockett Promotions legends well-known. One figures it has to happen someday.
I'm not sure that Ric & Tully ever faced off one on one. The one place I can think of that it could have happened would have been the Southwest territory while Tully was one of the top heels, but I'm not sure the NWA Champion toured there. Maybe Houston on a Paul Boesch card? Somebody should ask Mathew Sforcina.
3. LA Park vs. Dean Ambrose
LA Park is having a career renaissance in 2018. He's main eventing Arena Mexico shows for CMLL. He'll be in the TripleMania main event for AAA. This obviously never happens because CMLL & AAA don't trust each other (for good reason), but Park's viability with the lucha audience is such that both promotions are rolling with it. He'll also be appearing in MLW to work the likes of PCO. His matches, as they have been for the past couple of decades, have been wild.
Dean Ambrose hasn't done anything in 2018. He's been out with a torn tricep since December 2017. As we all know, Dean is the Lunatic Fringe & one of wrestling's craziest brawlers when he's healthy. Anybody that knows me knows that I love a good, out of control brawl. Matches where furniture is flying, foreign objects are in play & fans need to run for their lives are good times in my book. These two would probably get a promotion banned from a venue.