Top 5: Wrestling Nicknames!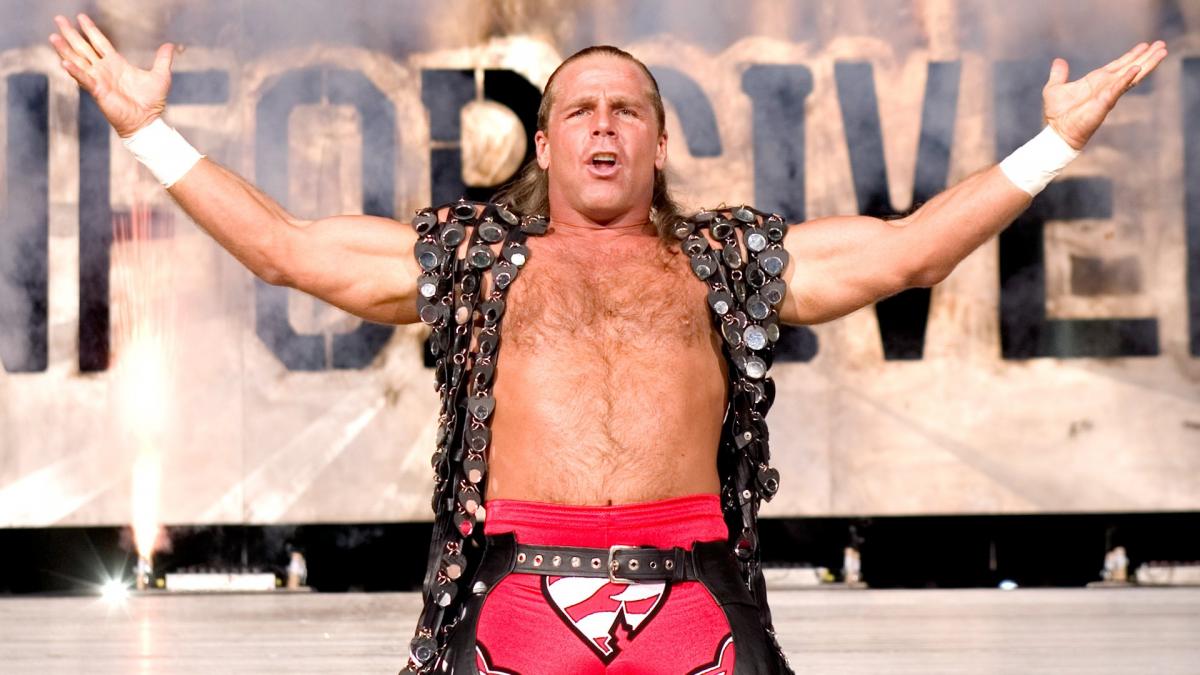 What's in a nickname? Well, the right one can make you a Living Legend. The wrong one can make you ultimately forgettable. Let's be honest, Stunning Steve Austin wasn't going to be a Superstar until he got Stone Cold. The Rock didn't become the People's Champion until people caught on and started playing along with it. Triple H became one of the top stars in the game when he called himself The Game.
Here are my Top 5 Wrestling Nicknames. I fully expect massive disagreeing on this one. We all love nicknames, right?
5. The Anvil
The idea for this column came from a tweet I made about Jim Neidhart's death.
"The Anvil" has to be a Top 5 Wrestling Nickname. #RIPJimNeidhart

— Steve Cook (@stevecook84) August 13, 2018
I always liked his nickname because it came from something factual. He won the anvil toss event at the Calgary Stampede one year. You believed he was the kind of guy that would sit around and decide one day to toss an anvil and have no problem with it. He also had an effect on his opponents similar to the effect an anvil had on Wil E. Coyote & other Warner Brothers characters.
4. The Modern-Day Maharaja
Every top star needs a good nickname. Jinder Mahal never had one for the majority of his. The Man Who Comes In Peace wasn't going to win any major championships. The Modern-Day Maharaja? Sure, why not? It sounds cool, especially when Jinder or one of the Singh Brothers says it.
I like it because it's unique. When is the last time you heard the word Maharaja before Jinder? Unless you live in India I'm guessing it was a long time ago, if at all. He's reintroduced the word to vocabulary.
3. The Snake
Did anybody ever live up to his nickname the way Jake "The Snake" Roberts did? It was nice that Snake rhymed with Jake, but anybody that ever knew Roberts could tell you he could be a difficult individual in & out of the locker room. Jake never could be trusted. People were calling him a snake long before Vince decided he needed Damian.
2. Macho Man
When you thought "Macho Man" in the late 1970s & early 1980s, you probably thought of the Village People's immortal disco tune.
Randy Savage's colorful costumes would have fit right in with the Village People. He also lived up to the Macho Man moniker with his funky walk & his undisputed manliness. One thing that puts "Macho Man" over the nickname that got an Honorable Mention…nobody else used "Macho Man". Everybody knew that trying to follow Savage was a fruitless endeavor.
Honorable Mention: Nature Boy
I like "Nature Boy" mostly due to the randomness. An Ask 411 Wrestling reader once asked me where the term came from. It sounds weird to modern folks. As I discovered in my research, promoter Jack Pfefer originally called Buddy Rogers the Natural Guy, but switched it to "Nature Boy" off of a popular song in the late 1950s.
A couple of all-time legends used it, and one can argue that it deserves to be on the list because multiple people got over with it. Me, I like originality.
Honorable Mention: The Big Dog
Michael Cole makes this worth a mention.
1. The Heartbreak Kid
It seemed like Shawn Michaels' star kicked up several notches once Mr. Perfect called him the Heartbreak Kid on commentary. Up until that point, people were going with "Sexy Boy" or "Boy Toy" based off his theme music. Now that Michaels had a proper nickname, he could be taken seriously as a heel contender.
HBK kept the name long after any illusion that he could break the ladies' hearts could be maintained. People still called him it though, so whatever works.