WWE Needs To Slowly Build Dean Ambrose's Heel Turn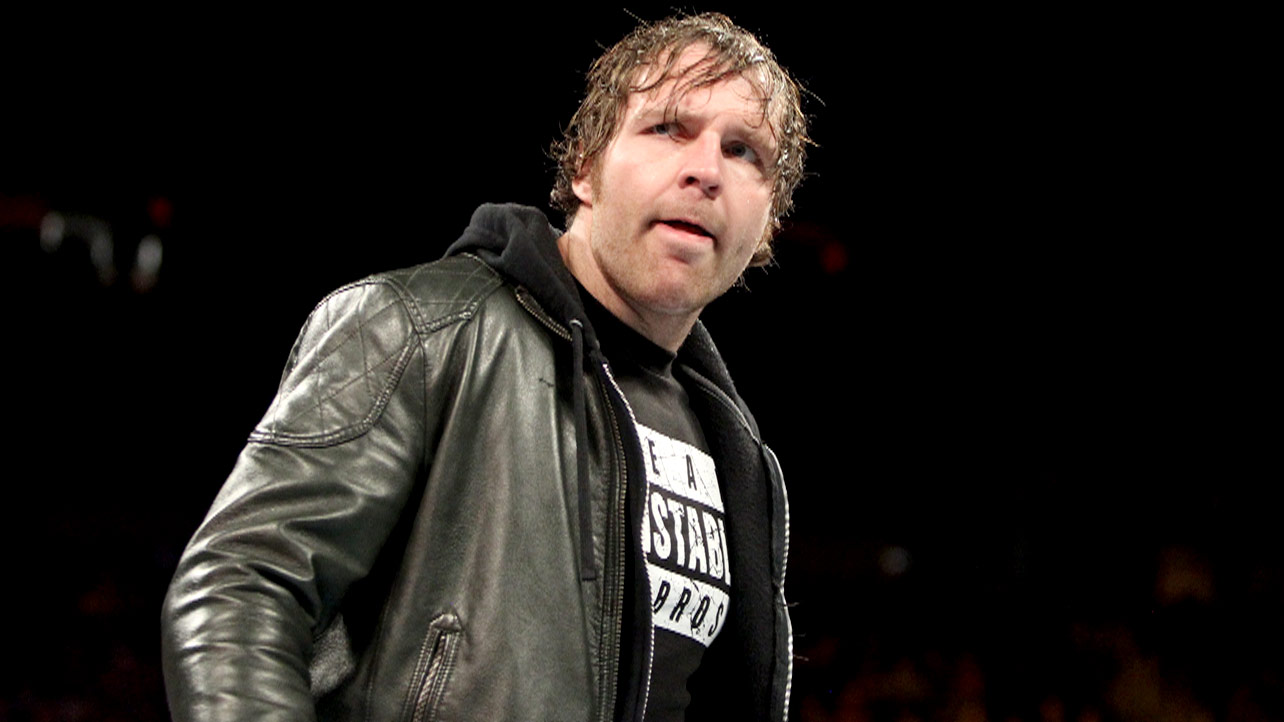 No WWE Superstar has been more missed this year than Dean Ambrose. The wrestler underwent surgery for a triceps injury in December, which would put him out of action for nine months. Since his absence, Dean's fans have been awaiting updates on his status, often bombarding fellow Superstars with questions about his return.
Well, there's good news for fans of The Ambrose Asylum.
According to recent reports, Ambrose has been cleared and he's set to make his return soon, possibly at SummerSlam.
It's obvious Ambrose will return to RAW and team up with his Shield brother Seth Rollins. Currently, Seth's involved in a feud with Dolph Ziggler over the Intercontinental Championship. Thanks to interference from Dolph's protégé Drew McIntyre, Seth has come up short in his quest to recapture the championship.
With Seth being outnumbered heading into SummerSlam, WWE has been dropping hints that Ambrose could show up in some capacity during the match. The number one theory floating around the web is that Ambrose is going to cost Rollins his shot at the championship, thus setting up Dean's heel turn.
Prior to his injury, the original plan was for Dean to turn on Seth. Reports suggest that WWE still wants to make Ambrose a heel, but should they immediately do it upon his return.
Personally, I say it's a mistake to turn Ambrose heel too soon.
Like all fans, I'd like to see a heel Ambrose; it'd help revitalize his character, whom many critics have called stale. Yet, there's no need to dive right into it on the night of his epic return.
Instead, they should let him continue to be a babyface and what better way than reuniting him with Seth Rollins.
There's no denying that Dean Ambrose and Seth Rollins have amazing chemistry inside the ring. Before Ambrose was taken out of action, he and Seth were one of the biggest duos in RAW's tag team division. Having the two men team up again would be beneficial for two reasons.
First, they bring some much needed star power to RAW's lackluster tag team division. Since the draft, many of the top tag teams got moved to Smackdown. On RAW, the only top team they have is The Deleters of Worlds, yet the combination of Matt Hardy and Bray Wyatt isn't enough to get fans invested. But having Dean Ambrose and Seth Rollins will add more interest to RAW's tag team circuit, while also helping to establish Authors of Pain and The Revival as main roster stars.
The second reason Ambrose needs to team with Rollins is to help build his heel turn. When Ambrose becomes a full-on heel it's got to happen when no one expects it. Ambrose's reunion with Rollins will create the suspense that comes with great WWE storytelling. By prolonging the evitable, fans will be left wondering when Ambrose will unleash his wrath on Rollins and fully embrace his status as WWE's next villain.
So to all those fans out there waiting for a Dean Ambrose heel turn, just be patient. The wait will be well worth it.