Chris Jericho Discusses Why He Changed His Mind About Appearing At All In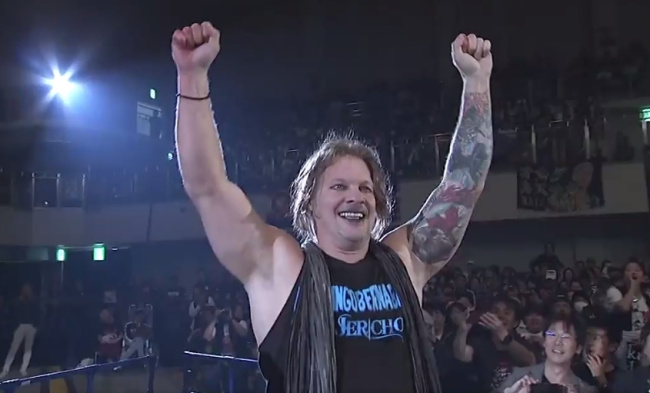 While some fans still predicted, there were many others that were surprised when IWGP Intercontinental Champion Chris Jericho showed up at All In last Saturday after the Kenny Omega vs. Pentagon Jr. match to attack 'The Cleaner'.
Of course we know that previously Jericho stated he didn't want to work shows in the United States out of respect for WWE Chairman Vince McMahon, however 'Y2J' addressed why he changed his mind about All In on the most recent edition of Talk Is Jericho:
"So months ago when All In was announced, Cody called me and said, 'Do you want to be involved?', and I said, 'No, I'm not really wanting to work any shows in the States that aren't WWE shows', for various reasons. I just didn't feel like it was where I was at, you know, career-wise. So I told him I appreciated the offer, but I'm not going to do it. I also got asked to do Long Beach and then those New Japan shows and all that other stuff as well. So that was kinda the thing, but over the course of the last few months my mindset's kinda changed a bit to where I'm enjoying being a part of this kinda new revolution of wrestling that's going on and you know about it too, Jack. So I just thought, 'Well you know, I'll consider it, but the idea has to be right'.
So Cody called me again and originally asked me if I wanted to be, you might know more about this than me, but Bernard the Bear? I guess sometimes people take off the bear mask and it's certain people. So the idea was maybe do something in the main event where The Bucks come down with Bernard the Bear or something and then I attack Kota Ibushi, obviously Kenny's partner in The Golden Lovers. I was like, 'Why don't I attack Kenny?', and it's like, it's not really an angle, match. We just couldn't really figure it out and I was like, 'Nah, I'm not really interested in it again'. And then Cody called me again and I started thinking like, 'I wonder if I can make this work' and we started kicking around some ideas and the idea was, well what if I could come in earlier in the show and attack Kenny because that's the idea of kinda keeping this angle alive from the Tokyo Dome to the [Jericho] Cruise and you know, maybe elsewhere. I just thought, 'What a great to kinda last-minute promotion for the Cruise'."
To listen to the entire episode of Talk Is Jericho, you can do so at this link.
If you use any of the above, please credit The Chairshot for transcription.
Continue following TheChairshot for all the latest skull smashing opinion, news, reviews and so much more! @theCHAIRSHOTcom on Twitter
Always #UseYourHead
Chairshot Wrestling News Shuffle: Sasha Banks, RAW Ratings Low, Hardy Injured and More! (4/24/19)
News today involving Sasha Banks, RAW Ratings, Hardy Injured and more!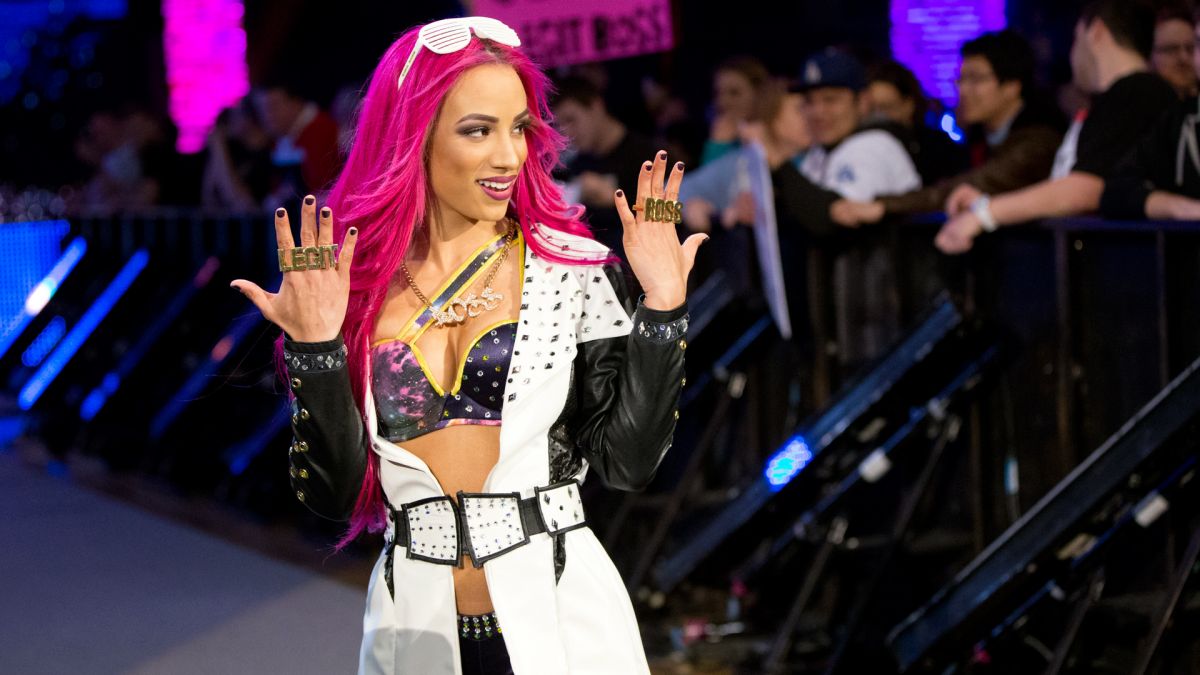 News today involving Sasha Banks, RAW Ratings, Hardy Injured and more!


Sasha Banks Done With WWE?
Unless you have been living under a rock the past few weeks, you know about issues Sasha Banks has with WWE. I've covered it in some of the news shuffles that you can read here, and here, and there have also been some great opinion pieces done by Chairshot writers Rob Bonnette, and Tom Clark. Banks has been absent from WWE TV since WrestleMania, and according to the latest edition of Wrestling Observer Radio, there are no plans for her to return. Dave Meltzer stated:
"The situation is unchanged. They are right now at a stalemate and the word is that 'if she wants to sit out the rest of her contract then she can sit out the rest of her contract. They still want her to come back. She wants things different. Whatever that difference is they haven't agreed to it because she ain't back so we'll have to see."Jason's Take

I really think Banks is overreacting. However, she has accomplished a lot in her time in WWE, and seems to be someone who could do without wrestling. Her net worth reportedly 3 million, so if she decided not to wrestle again, she should be fine.
RAW Ratings Hit Low Numbers Again
RAW has been often criticized due to the low ratings that have been occurring the past year. This week's RAW rating isn't going to help matters any. This weeks RAW drew 2,374,000 viewers, which is reportedly one of the lowest in the programs history. The hourly breakdown looks like this:
Hour 1 – 2,680,000
Hour 2 – 2,296,000
Hour 3 – 2,146,000
Jason's Take
Obviously, the superstar shake-up isn't helping ratings after one week. The scary part about Monday's ratings is the fact that the show started out strong, but lost viewers each hour. Last fall, many attributed the low ratings due to Monday Night Football. Other than the NBA Playoffs, there isn't much on TV in terms of sports right now for WWE to compete with. Poor writing? Is 3 hours too long for a show? You have to wonder if FOX isn't a bit concerned about the bill of goods they paid for in the deal to bring SmackDown Live over from USA. Two different programs, but they must be paying attention.
WWE Stars Pulled From Starrcast II
Many fans were looking forward to the Undertaker's appearance at the upcoming Starrcast II event. However, they are going to be disappointed in today's news. Both The Undertaker and Kurt Angle were pulled from the event by WWE. Conrad Thompson spoke with Sports Illustrated regarding the changes. Thompson would state:
"I was told it had gotten WWE's attention and that Vince McMahon texted The Undertaker about the appearance. 'Taker's representation, which is a company called Get Engaged, called to tell me, 'WWE says he can't do it.'?"
Jason's Take
Thompson and company had to know they were taking a gamble at signing the Undertaker to appear at Starrcast. Especially being the event is closely associated with All Elite Wrestling, even though the event is a separate entity. I was looking forward to hearing from the Undertaker during his Q&A, as he is the one wrestler fans have wanted to hear stories from for years.
Jeff Hardy Injured?
According to Wrestling Observer Radio and Dave Meltzer, Jeff Hardy was recently injured at a live event this past weekend. According to Meltzer, Hardy suffered what appeared to be a leg injury. Hardy did not work Sunday's live event, but appeared in the corner of Matt Hardy while showing a significant limp.
Jason's Take
Hear is hoping for a quick recovery for Jeff Hardy.
Ronda Rousey Unsure About WWE Future
Shortly before WrestleMania, Ronda Rousey was reportedly set to leave WWE for her "impregnation vacation." While WWE has not commented on Rousey's status, Rousey posted an update on her YouTube channel not only confirming her reported hand injury, but also the long rumor that she would be leaving the company to start a family.
"As for WWE plans in the future, we wanna have a baby first. I don't know what it's like to have a baby. I could look down at this beautiful child and be like 'f**k everything I don't care about anything else.'"
Jason's Take
Regardless of how many feel, Rousey did do a lot for the women's revolution. She had a big hand in the attention the women's division was garnering from the mainstream media. Rousey plus WWE equals money. I wouldn't be surprised if Rousey returns to WWE at some point.
Chairshot Wrestling News Shuffle: Viking Name Change, Star Moved To Raw, AEW Signings and More! (4/23/2019)
News involving the Viking Name Change, Star Moved To Raw, AEW Signings and More!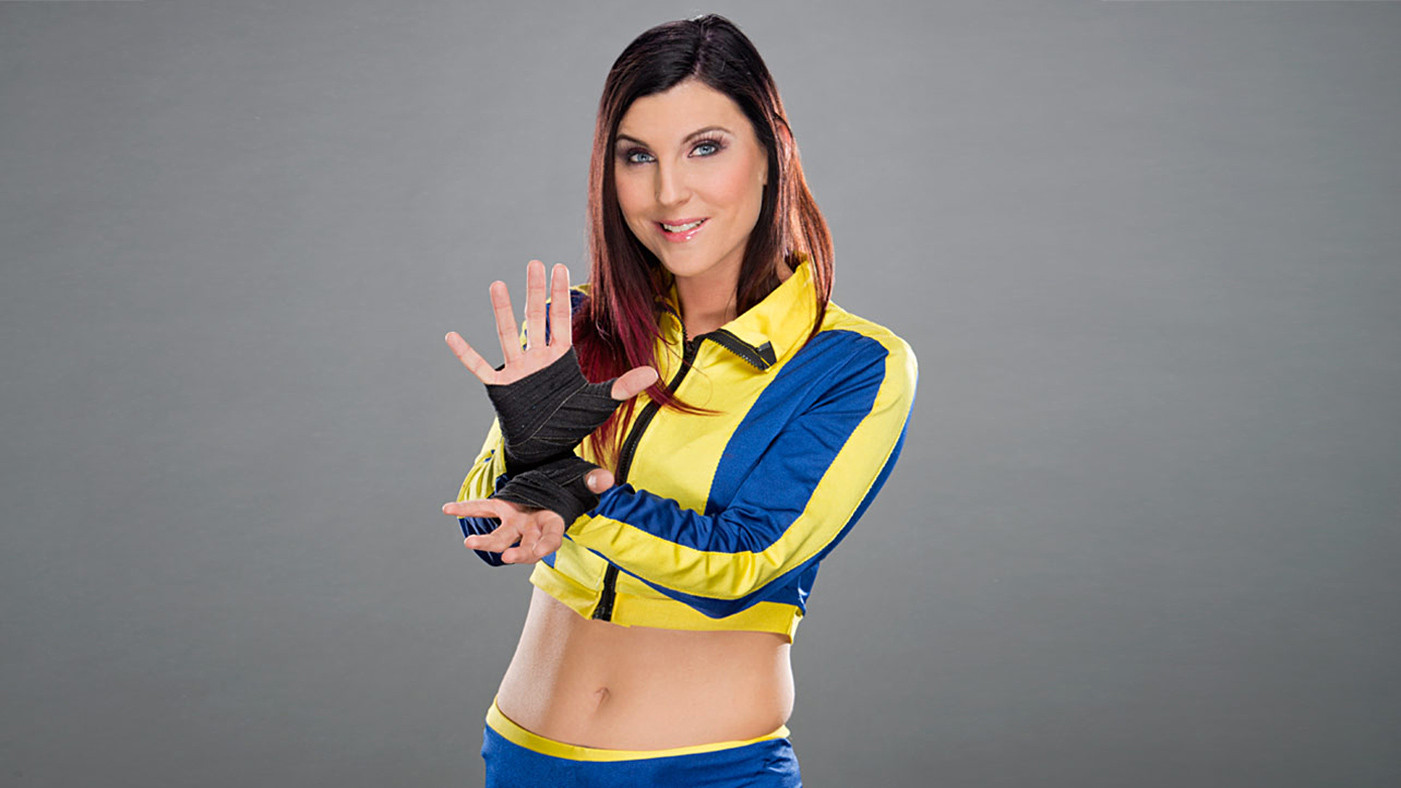 News here! Viking Name Change, Star Moved To Raw, AEW Signings and More!

Vikings Get A Name Change
Many fans and wrestling personalities commented on the War Raiders name change to the Viking Experience. Now, it looks like the WWE has changed the teams name again. They will now be known as the Viking Raiders according to their WWE.com bio.
Jason's Take
I get that WWE wants to name outside teams with their own in house names, but I still don't understand why they were renamed from War Machine. I could have lived with War Raiders as well, but what do I know.
Cesaro Moved To RAW
Earlier today, we told you about the superstars that are moving to SmackDown Live. Now it appears that a superstar from the blue brand will be moving to RAW. POST Wrestling is reporting that Cesaro will be moving to RAW, effectively ending The Bar.
Jason's Take
Cesaro and Sheamus had a great run as a tag team, and its a shame that both of them are not moving over to RAW, as I feel there is still some mileage left in the team.
AEW Signs 4 More
AEW continues to add talent to what is already shaping up to be an impressive roster. The signings include Leva Bates, Peter Avalon, and the tag team Private Party.
Leva Bates is the one and only #TheLibrarian pic.twitter.com/Nm7DInMzaa

— Cody Rhodes (@CodyRhodes) April 22, 2019
Peter Avalon is the one and only #TheLibrarian. pic.twitter.com/Plx3Pz2Lfk

— The Young Bucks® (@MattJackson13) April 22, 2019
Jason's Take
I've said it before and I'll say it again; AEW is already shaping up to have one of the more impressive female rosters in North America. Here is hoping that it will live up to the hype.
WWE Holding Tryout In China
WWE continues to hold tryouts on foreign soil as the company will hold a tryout in China on July 15th to the 18th. According the press release:
SHANGHAI, China and STAMFORD, Conn. — WWE today announced that it will return to China in search of the next generation of Superstars by holding a talent tryout in Shanghai, its largest tryout in China to date. The four-day tryout, from Monday, July 15, through Thursday, July 18, will give up to 50 male and female athletes from China the opportunity to showcase their abilities, with the goal of being selected to begin training at the state-of-the-art WWE Performance Center in Orlando, Fla.
"We are excited to return to Shanghai following the huge success of the first tryout in 2016," said Paul "Triple H" Levesque, WWE Executive Vice President, Talent, Live Events & Creative. "I have a personal message to every athlete and performer in China who has a dream of becoming a WWE Superstar: I am coming to Shanghai to help you make that happen. This is real, this is your chance. Step up and take this opportunity to change your life forever."
Jason's Take
This isn't your father's WWE. Hell, this isn't the WWE from when I was younger. WWE continues to search and find talent to bring in to the company. You can say what you want, but the company does a great job in tapping into the foreign talent markets.