James' Ring Warriors Results & Review (9/16/18)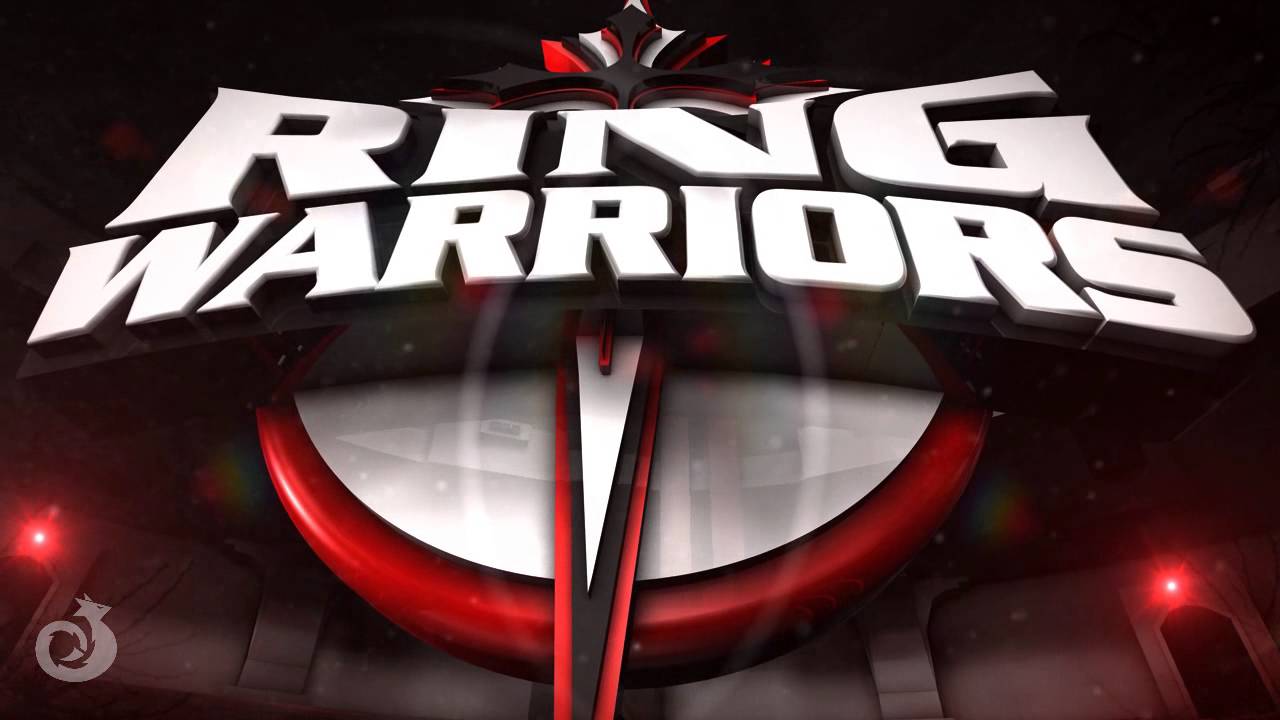 Rolling out of bed at 6:45 on a Saturday morning for no reason is far from my idea of a good time. But this morning is different, today is the first episode of Howard Brody's Ring Warriors TV show on WGN America. Words cannot begin to describe how happy I am when I see a new promotion getting a national TV deal. So that being said the good folks right here at The Chairshot and myself will be bringing you a weekly review.
Austin Aries is the first face we see as he tells us the belt collector and a taping with some names I immediately recognize including Kahagas, Desi Derata, Jeff Cobb, Kahagas, even stars from the original Ring Warrior show such as Alex Chamberlain and Chance Prophets. Blake Chadwick and Larry Brannon welcome us but are quickly interrupted by the title collecting, banana eating, Austin Aries.
Austin Aries seemingly cut his usual babyface promo before leaning heel the goes beyond this saying he was pulling out of the Ring Warriors Grand Championship tournament and he was part owner of Ring Warrior. My favorite part was the scrolling breaking news update across the bottom of the screen confirming that he, in fact, had become a partner of Ring Warriors. He then makes his first executive decision and joins the commentary team at the Sam's Town Casino tapings.
Damian Drake vs Martin Casus
Our first match sees a guy I'm a huge fan of and think highly of Martin Casaus, Lucha Underground's Marty the Moth, taking on a guy I'd never heard of. Austin Aries compares Martin to a "jacked Jack Black" in typical fashion. It was a classic big man little man story with Martin Casaus throwing Damian Drake around. Drake reminds me of Will Ospreay not just in appearance but in what little offense we saw. It didn't take long for Casaus to hit Lights Out and pick up the win.
Winner: Martin Casaus
Desi Derata vs Santana Garrett
We get a promo from Santana Garrett mentioning that her first match was with Ring Warriors and she won the Ring Warriors Ladies Championship. Desi Derata I've had the pleasure of working with many times with the Imperial Wrestling Revolution, now the World Class Revolution. Desi has a solid 5-6 inch height advantage so she gets the majority of the middle offense before being cut off by Santana Garrett. Garrett lands a beautiful side Russian leg sweep and floats over into a pin attempt. Santana Garrett attempts a handspring only to have her hair pulled allowing Desi to hit the North Wind. Oddly the referee stopped counting the pinfall. Austin Aries refers to the referee as Mr. Lahey, which being a Trailer Park Boys fan popped me.
Winner: Desi Derata
We now get a promo from Wes Brisco, son of WWE Hall of Famer Gerald Brisco. Wes says he is here to prove to people that the black cloud that followed him is gone and he is here to win the Ring Warriors Grand Championship. He says he's never going to quit, he is going to remember the bad times to make sure he solidifies his name in the history books.
Luke Hawx vs Chris Bey
Luke Hawx looks as jacked as ever and the "Southern Stomper" looks ready to go. Luke Hawx interrupts Chris Bey's entrance and demands to be announced first. The 19-year veteran of the business is quickly taken down by the high flying, fast paced offense of Chris Bey. Hawx turned it around and slowed it down landing a series of chops, the first of which almost sent Bey over the ropes. Chris Bey jumps on Luke Hawk's back before jumping up and stomping the back of his head. Luke Hawx catches Bey in mid-air and puts him away after a series of backbreakers. Luke then proceeds to help Bey up after the match raises his hand and even does the head rub like you would give a kid who just lost.
Winner: Luke Hawx
Kahagas vs Alex Chamberlain
Ken Resnick gets us some comments from The Tokyo Monster and his manager Dante Brown. Alex Chamberlain has definitely put on some muscle and looks older which makes him look more like a wrestler and less like a kid. Austin Aries teases an Impact Wrestling title match in Ring Warriors next week. Kahagas and Chamberlain go back and forth trading blows and brawling in and out of the ring. After a few meetings with the barricade, Chamberlain is seemingly out of this match. A Stan Hansen like lariat out of the corner almost ended Kahagas' reign of punches on Chamberlain. After a series of sneaky pinfall attempts an inside cradle puts The Tokyo Monster away.
Winner: Alex Chamberlain
Words cannot begin to describe how impressed I was with this show they're truly blending old and new school wrestling. Having homegrown talent that's had time to mature and hone their craft as well as some of the up and coming names on the independent scene vs trying to us former major company names to draw in fans is a smart move in my opinion. Seeing Ken Resnick made me smile as I remembered ever post Mean Gene AWA show I had watched. The staging was simple but effective. The video production including David Marquez of the United Wrestling Network and his own promotion Championship Wrestling from Hollywood, was phenomenal. The in-ring action can only really be shot one way but the cinematic shots of the commentators, the matches themselves during the pre-break segments, and the drone shots of Las Vegas were gorgeous. I must say Howard Brody and the Ring Warriors crew might have just made me a morning person.
Wrestling with the Revolution from the Desk of James Southard
Heathers' Look At Anarchy: Dirty Rook
Heather gives us a spotlight of yet another tremendous pillar of Anarchy!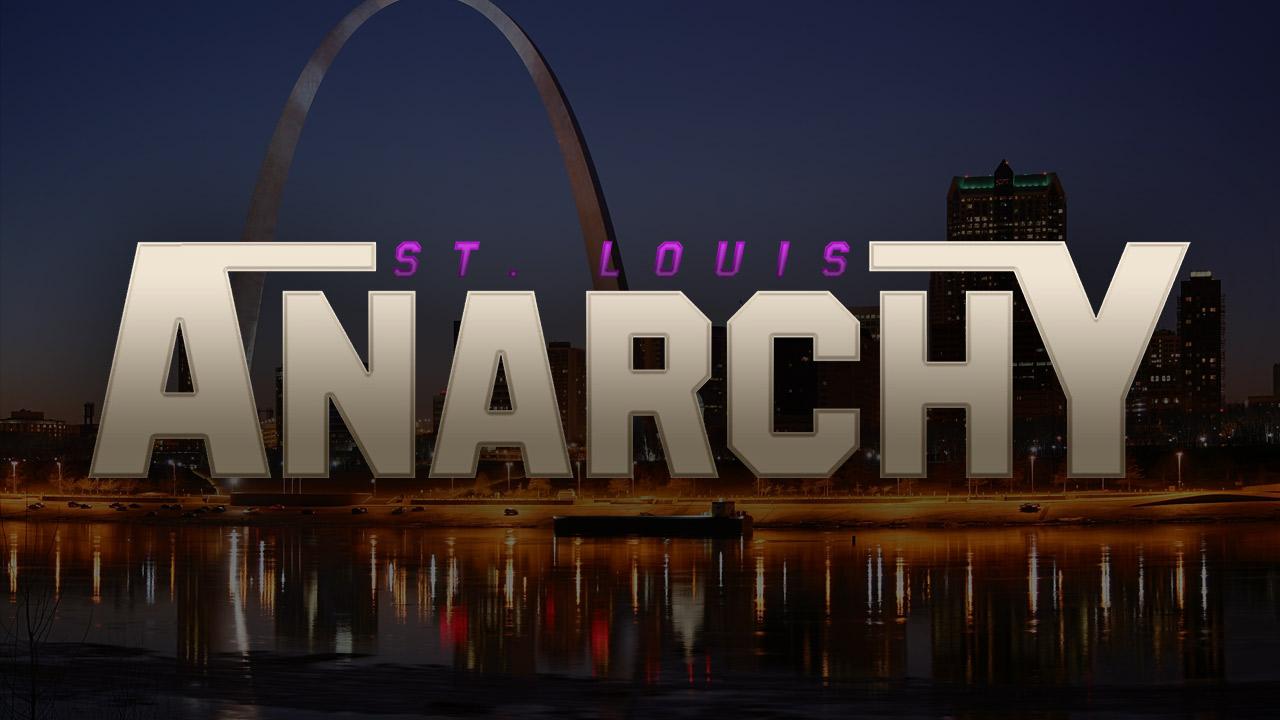 Heather gives us a spotlight of yet another tremendous pillar of Anarchy!
There are a few people that you cannot talk about Anarchy without mentioning. These people are seen as the pillars of STL. There's a reason they're all so loved and celebrated. I want to introduce you to each of them.
The final two pillars are a world-renowned tag team. The first of the two is The Dirty Rook: Mat Fitchett. Fitchett has been wrestling about 10 years now. He is a great singles wrestler and a great tag team wrestler. The Anarchy crowd has basically watched him grow up over the years and has seen every incarnation of Fitchett so far.
Fitchett has been wrestling for Anarchy since about 2011. He's had a whole list of dreams matches within Anarchy alone with people such as: Akira Tozawa, Kyle O'Reilly, Alex Shelley, and Eddie Kingston (this was on a PWCS/SLA show last year). Fitchett was the SLA Heavyweight Champion when I started watching Anarchy back in 2016.
He is one of eleven champions overall to hold that belt (the first being Gary Jay!).  The first shows I attended he had great matches with Evan Gelistico and TJ Perkins and was easily a stand out performer, especially for someone like me who had never really heard of him before those shows.
Fitchett was also one of the final three men to compete for the SLA Heavyweight Championship (which is now the Gateway Heritage Title) on the final Anarchy show before NWL against Davey Vega and Gary Jay, a match that to this is probably in my top three of most emotional matches ever watched.
Fitchett is multi-talented too. He competed in a rap battle within Spaulding Hall at a pre-party event back in November that saw him best Lil Hollywood Hills Everett Connors. The entire room was lit up by his witty comebacks. Even Vega couldn't stop himself from cracking up as the battle continued to escalate (look for it on the Saint Louis Anarchy Facebook page if you want to see it).
Fitchett is a blend of charisma, cockiness, and just unbridled talent. He makes being in the ring look easy and nothing of what he does is technically easy.  Fans love him and seem to side with him, especially within the walls of Spaulding Hall. His confidence on the mic is next to unmatched. If there's anyone who has crossover appeal, its Fitchett. Watch any promo; watch any match. Fitchett is always improving in and out of the ring.
A Look At Anarchy: Heather Takes A Look At The Storied St. Louis Promotion
Heather Jeanine makes her Chairshot debut to introduce her new series on St. Louis Anarchy!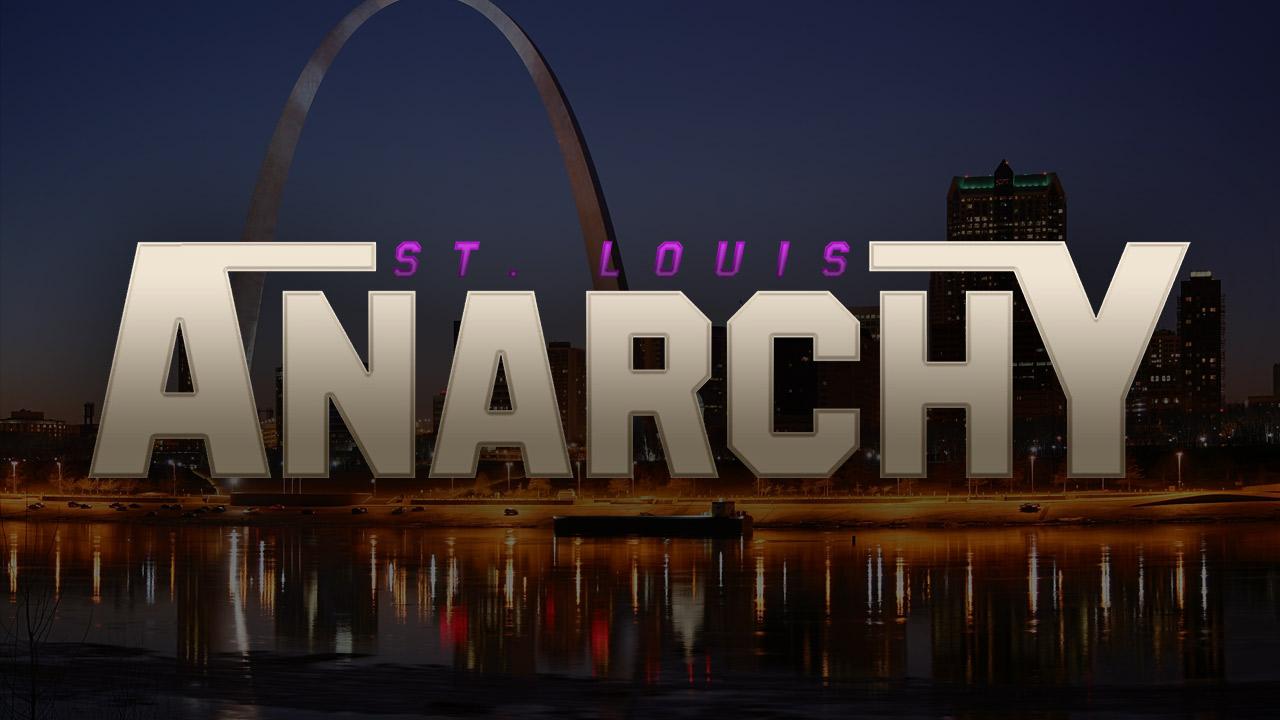 Heather Jeanine makes her Chairshot debut to introduce her new series on St. Louis Anarchy!
Every independent wrestling promotion in the world wants to stake their claim as different than the others and ever growing. The Midwest is littered with promotions in and of itself but in today's climate, many don't have homegrown stars and just try to capitalize on what is already popular in other areas. It's no wonder that many promotions who were once on top have lost a lot of their zest and appeal. One promotion who isn't having that problem though? Saint Louis Anarchy. Anarchy has long been a staple of the Midwest scene. From their humble beginnings in 2003 as Lethal Wrestling Alliance to their closure in 2016 for the (then) newly formed (but now defunct) NWL to their comeback in 2018.
Anarchy has never been a promotion that has stuck to their status quo. With every show they put on, they strive to get better and they actually seem to be succeeding at that; especially during their current run. You can go back and watch some of their older shows when they were still trying to find an identity as Anarchy. One such show is their May 5, 2012 SLA Victory, while nothing about the show is standout per se, it is still fun and it is totally the skeleton of what Anarchy would become and currently is. Anarchy built up a pretty loyal fanbase that is still mostly around. Up until their hiatus at the tail-end of 2016, Anarchy was bringing in many up and coming stars that are now signed to WWE NXT (Candice LeRae, Tommaso Ciampa, Johnny Gargano, just to name a few) and putting them in matchups that were honestly ahead of their time (Ciampa vs Zakk Sawyers is still a stand-out).
Anarchy has stars they've helped build alongside the mid-west scene. Gary Jay, Mat Fitchett, Jake Parnell, and Davey Vega are huge pieces to the puzzle that is Anarchy. They also have a revolving door of great talents that appear on most shows, Thomas Shire, Paco, Everett Connors, Chip Day, and Christian Rose; just to name a few. They've also started to branch out and add more women to their roster. Their main go tos' were Angelus Layne (who recently retired) and Marti Belle (who actually just debuted) but with Ladies Night happening back on April 26, 2019 and two of those talents being brought back in May, it seems will be seeing even more people added to the mix.
Anarchy is the show to watch if you want something different in your wrestling. The matches are always varied. The fans are always eager. The atmosphere is unmatched. Stay tuned to The Chairshot for more as we dig deep into St. Louis Anarchy–follow along!