James' Ring Warriors Results & Review (9/16/18)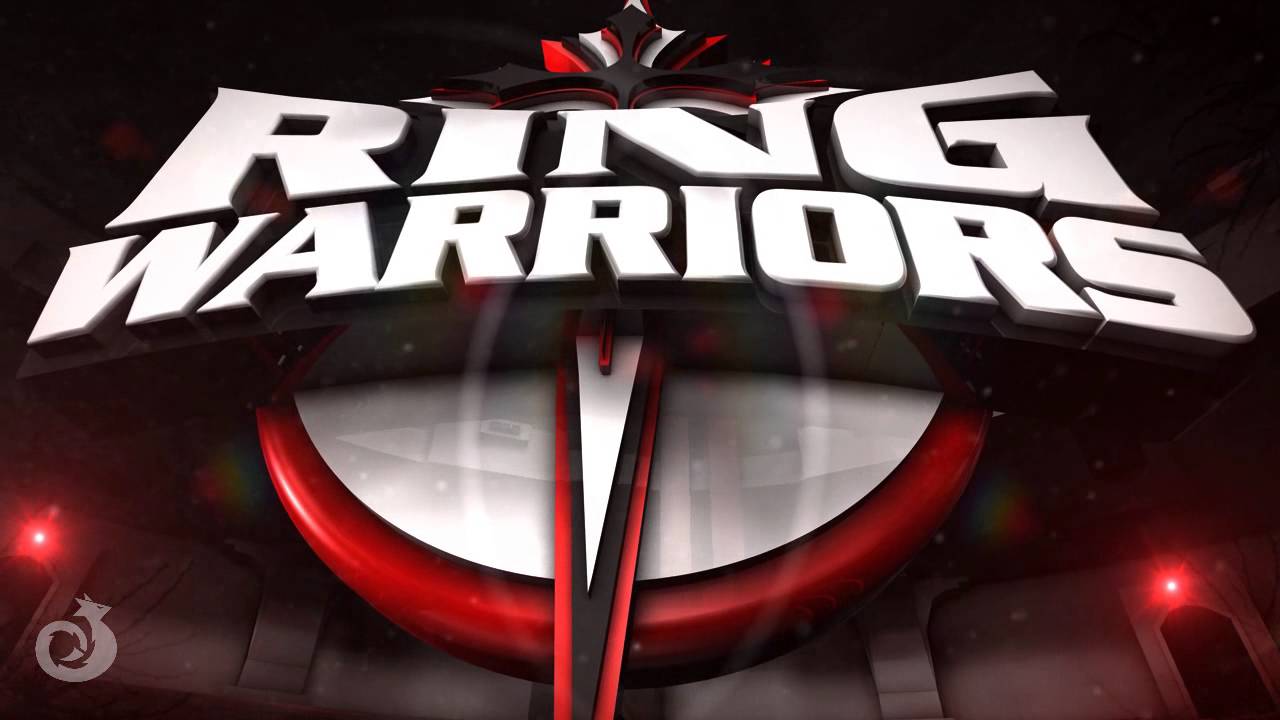 Rolling out of bed at 6:45 on a Saturday morning for no reason is far from my idea of a good time. But this morning is different, today is the first episode of Howard Brody's Ring Warriors TV show on WGN America. Words cannot begin to describe how happy I am when I see a new promotion getting a national TV deal. So that being said the good folks right here at The Chairshot and myself will be bringing you a weekly review.
Austin Aries is the first face we see as he tells us the belt collector and a taping with some names I immediately recognize including Kahagas, Desi Derata, Jeff Cobb, Kahagas, even stars from the original Ring Warrior show such as Alex Chamberlain and Chance Prophets. Blake Chadwick and Larry Brannon welcome us but are quickly interrupted by the title collecting, banana eating, Austin Aries.
Austin Aries seemingly cut his usual babyface promo before leaning heel the goes beyond this saying he was pulling out of the Ring Warriors Grand Championship tournament and he was part owner of Ring Warrior. My favorite part was the scrolling breaking news update across the bottom of the screen confirming that he, in fact, had become a partner of Ring Warriors. He then makes his first executive decision and joins the commentary team at the Sam's Town Casino tapings.
Damian Drake vs Martin Casus
Our first match sees a guy I'm a huge fan of and think highly of Martin Casaus, Lucha Underground's Marty the Moth, taking on a guy I'd never heard of. Austin Aries compares Martin to a "jacked Jack Black" in typical fashion. It was a classic big man little man story with Martin Casaus throwing Damian Drake around. Drake reminds me of Will Ospreay not just in appearance but in what little offense we saw. It didn't take long for Casaus to hit Lights Out and pick up the win.
Winner: Martin Casaus
Desi Derata vs Santana Garrett
We get a promo from Santana Garrett mentioning that her first match was with Ring Warriors and she won the Ring Warriors Ladies Championship. Desi Derata I've had the pleasure of working with many times with the Imperial Wrestling Revolution, now the World Class Revolution. Desi has a solid 5-6 inch height advantage so she gets the majority of the middle offense before being cut off by Santana Garrett. Garrett lands a beautiful side Russian leg sweep and floats over into a pin attempt. Santana Garrett attempts a handspring only to have her hair pulled allowing Desi to hit the North Wind. Oddly the referee stopped counting the pinfall. Austin Aries refers to the referee as Mr. Lahey, which being a Trailer Park Boys fan popped me.
Winner: Desi Derata
We now get a promo from Wes Brisco, son of WWE Hall of Famer Gerald Brisco. Wes says he is here to prove to people that the black cloud that followed him is gone and he is here to win the Ring Warriors Grand Championship. He says he's never going to quit, he is going to remember the bad times to make sure he solidifies his name in the history books.
Luke Hawx vs Chris Bey
Luke Hawx looks as jacked as ever and the "Southern Stomper" looks ready to go. Luke Hawx interrupts Chris Bey's entrance and demands to be announced first. The 19-year veteran of the business is quickly taken down by the high flying, fast paced offense of Chris Bey. Hawx turned it around and slowed it down landing a series of chops, the first of which almost sent Bey over the ropes. Chris Bey jumps on Luke Hawk's back before jumping up and stomping the back of his head. Luke Hawx catches Bey in mid-air and puts him away after a series of backbreakers. Luke then proceeds to help Bey up after the match raises his hand and even does the head rub like you would give a kid who just lost.
Winner: Luke Hawx
Kahagas vs Alex Chamberlain
Ken Resnick gets us some comments from The Tokyo Monster and his manager Dante Brown. Alex Chamberlain has definitely put on some muscle and looks older which makes him look more like a wrestler and less like a kid. Austin Aries teases an Impact Wrestling title match in Ring Warriors next week. Kahagas and Chamberlain go back and forth trading blows and brawling in and out of the ring. After a few meetings with the barricade, Chamberlain is seemingly out of this match. A Stan Hansen like lariat out of the corner almost ended Kahagas' reign of punches on Chamberlain. After a series of sneaky pinfall attempts an inside cradle puts The Tokyo Monster away.
Winner: Alex Chamberlain
Words cannot begin to describe how impressed I was with this show they're truly blending old and new school wrestling. Having homegrown talent that's had time to mature and hone their craft as well as some of the up and coming names on the independent scene vs trying to us former major company names to draw in fans is a smart move in my opinion. Seeing Ken Resnick made me smile as I remembered ever post Mean Gene AWA show I had watched. The staging was simple but effective. The video production including David Marquez of the United Wrestling Network and his own promotion Championship Wrestling from Hollywood, was phenomenal. The in-ring action can only really be shot one way but the cinematic shots of the commentators, the matches themselves during the pre-break segments, and the drone shots of Las Vegas were gorgeous. I must say Howard Brody and the Ring Warriors crew might have just made me a morning person.
Wrestling with the Revolution from the Desk of James Southard
Chairshot Live Report: Blitzkrieg! Pro vs Limitless Wrestling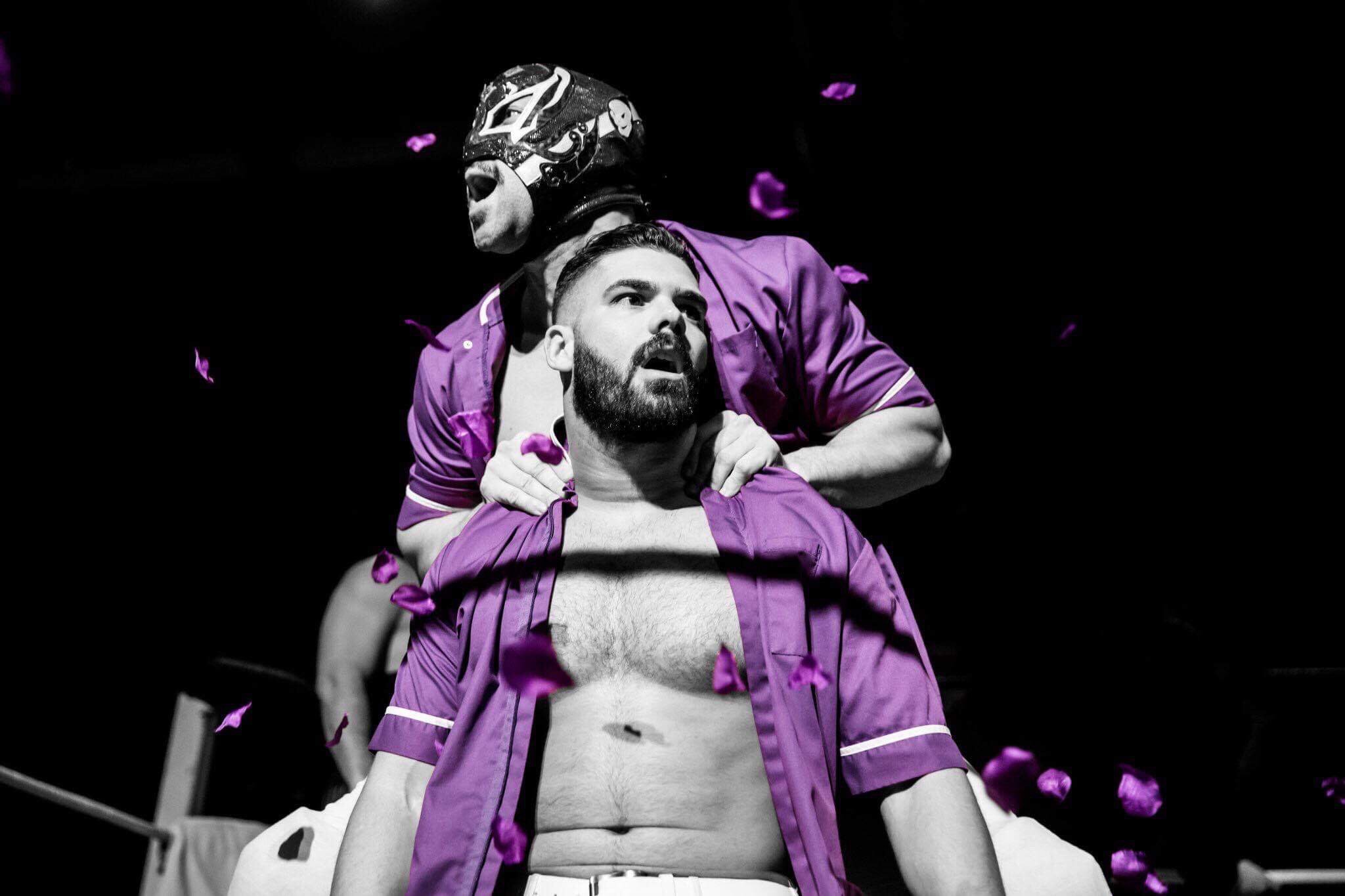 Patrick O'Dowd gives you his live report of Blitzkrieg Pro vs Limitless Wrestling on December 1, 2018 from Enfield, CT! How did the show go?
"The Wrestling Realist" Patrick O'Dowd, star of The Chairshot's Greg DeMarco Show, was recently invited to attend Blitzkrieg! Pro vs Limitless Wrestling on December 1 in Enfield, CT. Here is his report!
The show opens with the announcement that the night's show is a friendly competition between Blitzkrieg and Limitless.  Each of the first seven matches will have representatives from each company competing against one another.  The winners of those matches will move on to represent their company in an elimination tag match in the main event.
Anthony Greene defeated DJZ – Anthony Greene advances to the main event representing Limitless
The Maine State Posse (Alexander Lee, Aiden Aggro, & DangerKid) defeated Massage Force (VSK & Dorian Graves) – The Maine State Posse advances to the main event Representing Limitless.
The Batiri defeated Harlow O'Hara & Kevin Blackwood – The Batiri advance to the main event representing Blitzkrieg Pro
Scotty Wild defeated John Silver – Scotty Wild advances to the main event representing Blitzkrieg Pro.  Post-match, Silver attacked wild, hitting him with a brainbuster.  Wild would be helped to the back.
Sass & Fury (Jeremy Leary & Skylar) defeated DoomFly (Eli Everfly & Delilah Doom) – Sass & Fury advance to the main event representing Blitzkrieg Pro.
Mark Sterling w/ Sidney Bakabella defeated Kris Statlander by disqualification – Statlander had initially gotten the pin, but Bakabella planted brass knuckles on Statlander and then convinced the official that She had used brass knuckles on Sterling to get the win.  Mark Sterling advances to the main event to represent Blitzkrieg Pro.
Scramble Match for the final spot in the main event elimination tag match
Ashley Vox defeated Hermit Crab, Herbie Rockerman, Nick Curry, Daniel Garcia, Francis Stevens, Santa Puf and Matt Striker in a scramble match to become the final competitor in the main event.  Post-Match Striker took the mic and put over Vox.  Ashley Vox advances to the main event representing Limitless.
Ace Romero defeated Jeff Cannonball in an anything goes match.  Romero replaced PCO who withdrew from the show due to his recent signing with Ring of Honor
Bobby Orlando & Brett Domino w/ Ms. Susannah defeated by disqualification Full Blooded Intoxication (Nunzio & Troy Nelson) when Domino ordered Ms. Susannah to enter the ring and slap Bobby Orlando.
Team Blitzkrieg defeated Team Limitless when Kodama of the Batiri pinned Anthony Greene to become the sole survivor of the match for Team Blitzkrieg.






O'Dowd's Take
Overall the show was a great deal of fun with both companies having an opportunity to showcase their talents.  The home promotion fans go home happy with Blitzkrieg getting the win.
My personal match of the night was Mark Sterling vs. Kris Statlander.  The two worked incredibly well together and Stalander was over huge with the crowd by showcasing her strength.  When the decision was overturned, the crowd went livid.
It was announced that Blitzkrieg would return to action on March 30th 2019 at The Old Country Banquet Hall in Enfield, CT.
Ring Warriors: Episode 3 Review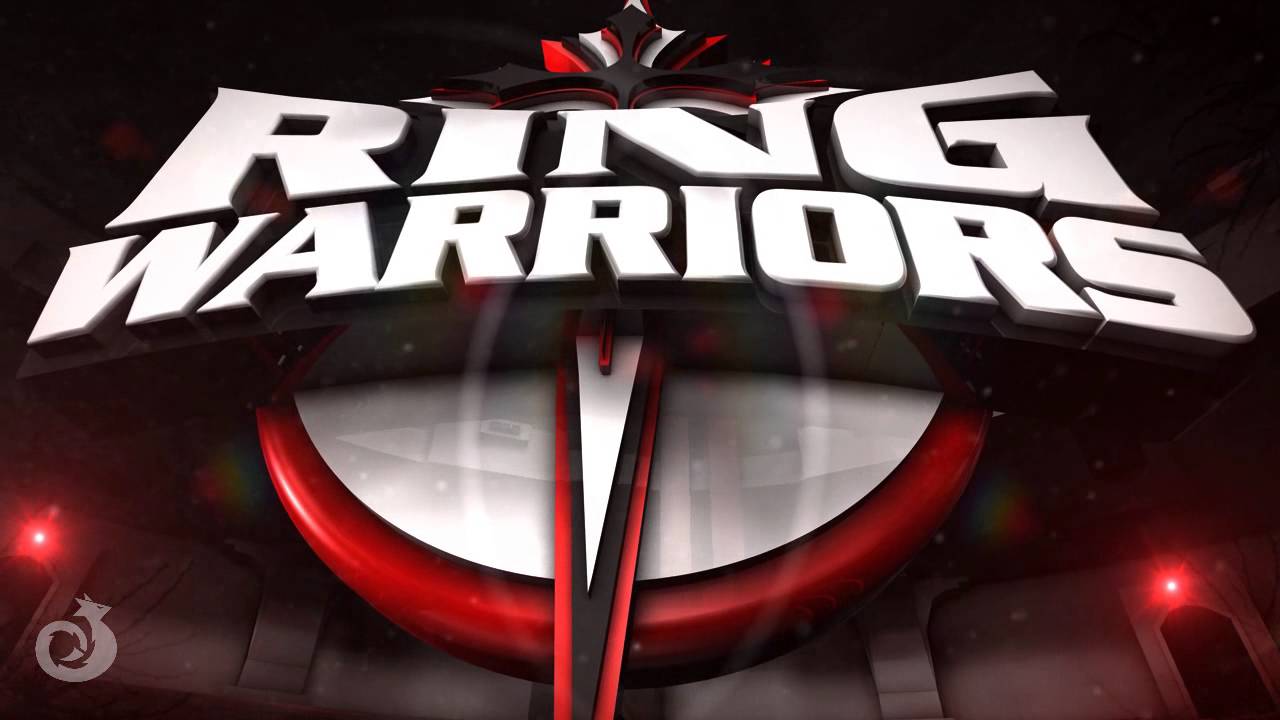 As I prepared for a drive to Guthrie, Oklahoma for a show I sit down for a cup of coffee and new episode of Ring Warriors. We open the show with a promotion of the Grand Championship tournament and get promised two quarterfinal matches in this hour. Our commentary team includes Austin Aries again this week. Ken Resnik finally gets introduced before he speaks with Dante Brown and Michael Tarver. Michael Tarver is still jacked to the gills and he can cut a promo. A cheesy promo, but a promo. Same goes for Wes Brisco but he doesn't sound quite as confident.
Quarter Final Match: Michael Tarver w/Dante Brown vs Wes Brisco
Wes Brisco comes out like a white-hot babyface. I really hate that Wes wears his tights over his boots. Tarver wearing MMA gloves doesn't make sense at all. If you're legitimately trying to hurt someone like the character you play, why would you wear gloves the insulate your punches and stop landing a knuckle on a cheekbone or chin? I'm not sure how stiff Tarver really is but his kicks look brutal. They've been going back and forth all match. I don't remember Tarver being this decent of a worker. I popped for Aries's line about rather having Bronco Lubich as the referee. We go to a nice cinematic shot of the announce team as Wes Brisco wins by an Indian Death Lock he calls the Brisco Lock.
Winner: Wes Brisco
The Hotshots (Cassidy Riley & Chase Stevens) vs The Demi-God of Death and Dark Child
I will say The Hotshots have the build I like to see in wrestling, they don't look like bodybuilders but they look powerful. Reverend Joseph Nelson apparently a southern preacher gimmicked manager sends Funnybone known now as The Demi-God of Death and Dark Child fka as Chance Prophet. Not much has changed with Dark Child's looks since my first review of Ring Warriors. This match is an all-out brawl. Cassidy Riley sets up for a tag team move and Chase Stevens has to wait for Dark Child to get in position to pick his ankle which looked kind of clunky. They set up the move after the disqualification by Dark Child pushing the referee. Then Stevens misses the neckbreaker when they finally get to hit the move.
Winners: The Hotshots
We now get a pre-tape on the Slambino family. They come to apparently extort Joe's New York Pizza in Las Vegas. The owner seemingly convinces them to make a pizza instead of taking the money from the register. One of the Slambino's presumably the boss puts cheese on the pizza before the sauce causing the whole family to go off on him. They all leave and he leaves taking the uncooked pizza with him saying "I'll cook it at home!" This whole scene took any honest heel heat a mob family gimmick could get out from under them.
Quarter Finals Match: Jeff Cobb vs Luke Hawx
We start off with an interview with Jeff Cobb. I popped when Jeff said that Luke Hawk "Ain't no altar boy." then how convenient as the interviewer mentions Luke being a big dude here comes Luke towering over Jeff Cobb. Just like that, it's time for the main event. Classic Jeff Cobb once we go through a series of tie-ups he lands a wrestling takedown as you'd expect from a 2004 Olympic Wrestler from Guam. Luke Hawx got major air on the dropkick. Most dropkicks land somewhere near the chest, Luke has his feet on either side of Cobb's head. Both men threw many variations of the suplex. Jeff Cobb shows his athleticism with a standing moonsault. Luke Hawx stands on the outside of the second rope then moonsaults into the ring onto Cobb in a anything you can do I can do better moment. Luke Hawx shows his ring generalship by grabbing the rope instead of kicking out this late in the match. Cobb hits a standing dropkick which hits Hawx in the chest while he's sitting on the top rope. Another pop when Aries mentions giving Luke Hawx "Option C" to allow him to win the title. While on the outside Austin Aries starts distracting Luke Hawx allowing Jeff Cobb to slide in before the count out. This was hands down my favorite match so far in both episodes I have seen.
Winner: Jeff Cobb
This felt very much like an old-school Southern wrestling show. Wes Brisco, The Hotshots, and Luke Hawx are definitely Southern style workers and the people they worked with worked with that very well. Again the cinematic views before and after each break, whether they were shot from drone or helicopter, are stunning. Ring Warriors is quickly becoming one of my favorite wrestling promotions on TV today.
Wrestling with the Revolution from the desk of James Southard