Sonoran Championship Wrestling BATTLE|LINES Results (9/21/18)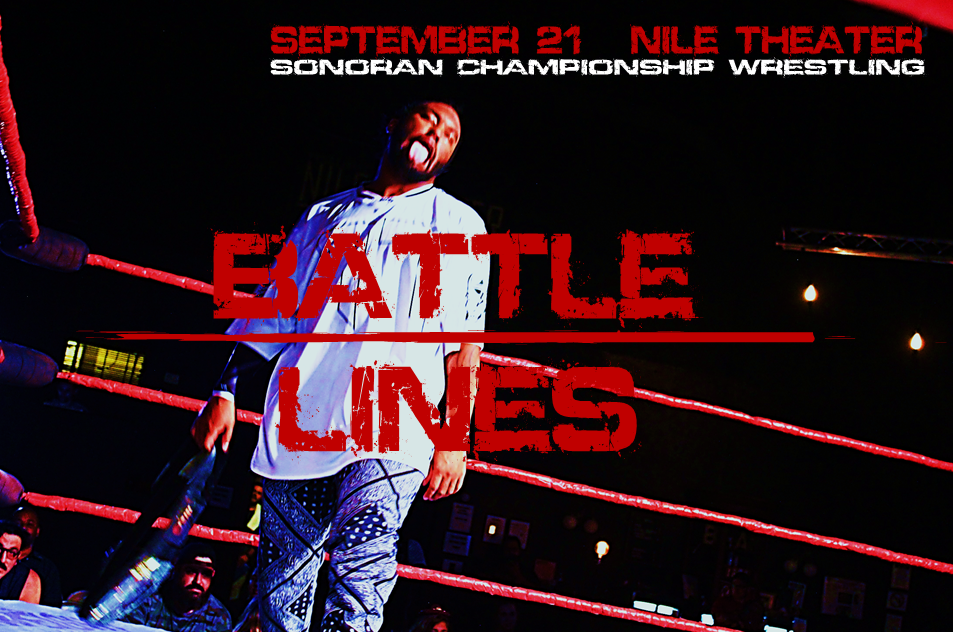 SCW (Sonoran Championship Wrestling) returned to The World Famous Nile Theater on Friday night, September 21, for BATTLE|LINES! Tensions were high all night, and the rowdy crowd in attendance were treated so some amazing action.
By the end of the night we had a new (but reluctant) tag team, fans begging for more EJ-Calder, one pissed off challenger, and the revelation of perhaps the strongest force ever to hit SCW…
Full results:
Navajo Warrior pinned Alex Salyers
Salyers reminded everyone of the reasons he asked for "the biggest, baddest, and most respected man in Arizona," and then promptly punched him in the face. The legendary competitor proved too much in the end.
SBR & Cole Wright (with Travis Lee) beat Awesome Andy & Aguila
Two brand new teams in SCW brought the action early and never stopped, bringing the fans to their feet on multiple occasions. In the end, Travis sprayed Andy with Body Spray, leading his team to victory. After the match it was obvious that SBR & Cole had no clue what Travis was up to.
The Heat Seat with Pete The Heat and special guest Sergio Vega
Pete The Heat welcomed Sergio Vega, who explained that he was attacked at the border on his way to August's Big Trouble In Little Mesa. He didn't see the attacker, but did notice that Jay Garland was wearing a Sergio Vega shirt when he left the building with Thugnificent that night. The Hawaiian Lion entered the ring to remind Sergio to focus on their match later in the evening, and that the Arizona legend fully intended on ending the year-plus reign of the champion.
SOS (with June Jackson) pinned Morgan (with Adrenalyn) in a No Disqualification Match
June Jackson announced that she would not be participating in the match, but "supervising" as her best friend, SOS, battled Morgan instead. Morgan didn't come alone, bringing back-up on the form of Adrenalyn! All four women battled throughout The Nile, but in the end a (legal) chairshot from SOS allowed her to score the pin after June blasted Adrenalyn with a tire iron.
EJ Sparks and Calder McColl battled to a time limit draw
In another first time ever encounter, EJ and Calder brought the fight in a big way, neither letting up for the duration of the match. Calder connected with an Air Raid Crash, but EJ kicked out of the pinfall attempt right before time expired. Calder was frustrated, but the two men embraced to end a match that fans are already asking to see again.
Toom E Guci addressed the crowd
SCW co-owner and general manager Toom E Guci announced that on October 19, we will celebrate two years of Sonoran Championship Wrestling  at Run The Gauntlet. Competitors will compete in the biggest Gauntlet ever, spanning the entire evening, and the winner will have the ability to make any match they choose. Toom revealed that the first match of Run The Gauntlet.
SCW Tag Team Champions Jay Garland & The MITH and Impulse Champion Thugnificent fought The Brothers Of Wrestling (Evan Daniels & R-Three) and LJ Ramos to a no-contest
Toom E Guci got the answers he was seeking when these six men jumped into action. LJ Ramos was (seemingly) injured during the match, and was rendered unable to continue and helped to the back. The 3-on-2 advantage proved to be too much for the BOW, and when all hope was lost LJ returned to the ring! Once LJ was tagged in, he stood face-to-face with The Man In The Hood, but turned around and attacked Evan Daniels! Garland, Thugnificent, MITH, and Ramos maintained a 4-on-2 advantage until EJ Sparks ran to confront the four men. Before EJ could do anything, June Jackson snuck in and hit EJ with a low blow, leading to a 5-on-1 attack on the fan favorite. Jay Garland took the mic and revealed that Genesys was reformed, much to the dismay of Toom E Guci.
SCW Heavyweight Champion Sergio Vega pinned The Hawaiian Lion to retain his championship
After defeating Ricky Mandel to earn this championship opportunity, The Hawaiian Lion took the fight to the champion, but there was no backing down for Sergio Vega. Lion connected with an Axe Bomber late in the match, but was slow to cover. Sergio kicked out, but Lion immediately latched onto a Coquina Clutch. Sergio got to the ropes multiple times, and referee Scott Johnson had to pull Lion off of Sergio. Lion protested, but that gave Sergio the opening he needed to score the victor. Lion snapped after the match, taking out his frustrations on the champion and refusing to release the Clutch. The Navajo Warrior hit the ring to finally break Lion from the hold, restraining him before he could do more damage to the champion, the official, and potentially his own career.
Sonoran Championship Wrestling returns to The Nile Theater on Friday, October 19, 2018 for Run The Gauntlet! Don't miss this night of non-stop action as the SCW roster attempts to Run The Gauntlet from start to finish.
Credit: https://scwwrestlingaz.com/
Chairshot Wrestling News Shuffle: Brooke Injured, Tag Teams In AEW, EC3 Unhappy and More! (6/19/2019)
News Involving: Brooke Injury, Tag Teams In AEW, EC3 Unhappy and More!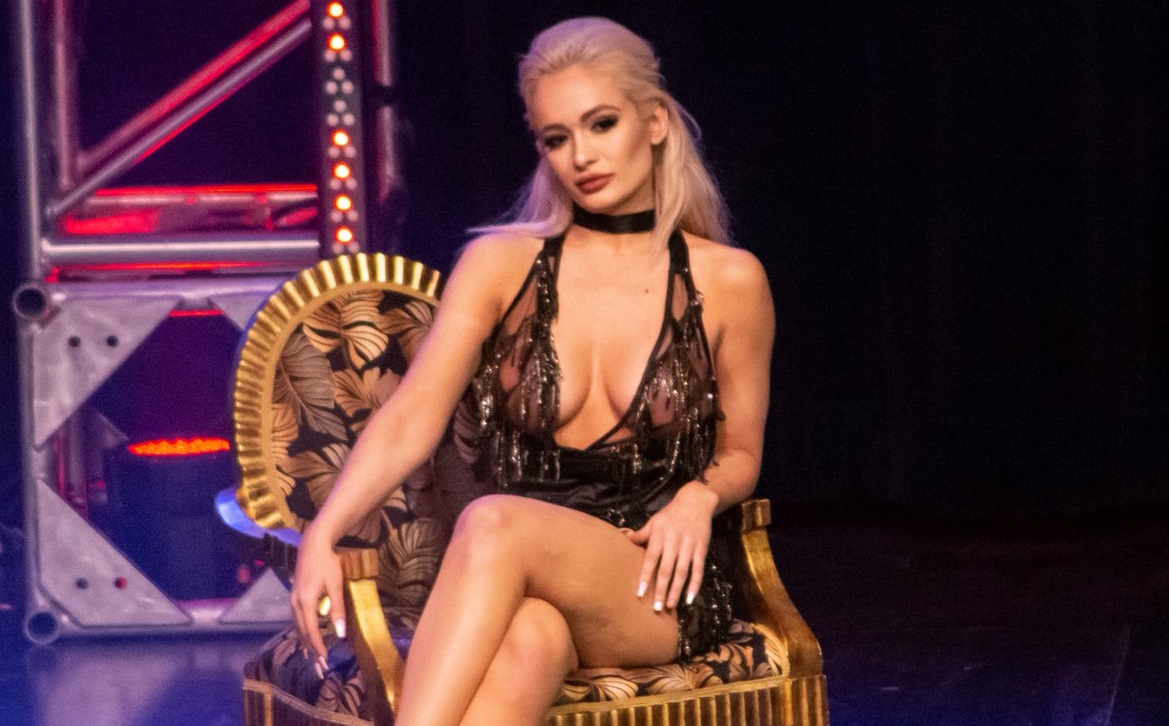 News here! Brooke Injured, Tag Teams In AEW, EC3 Unhappy and More!


Scarlett Bordeaux Released
One of the bright spots on Impact has been Scarlett Bordeaux. However, she is no longer a part of Impact as the company announced today that she has been released. Reportedly, Scarlett had asked for her release a month ago due to unhappiness regarding her pay.
IMPACT Wrestling confirms that it has released Scarlett Bordeaux from her commitments to IMPACT. We wish her every success in her future endeavours.

— IMPACT (@IMPACTWRESTLING) June 18, 2019
Jason's Take
I think Impact really dropped the ball with her by not having her be a part of the knockouts division. While I get the fact she is attractive, she also is a very talented wrestler. In the ever present battle for talent between WWE and AEW, I am sure Scarlett will come out a winner.
Tag Team Division In AEW?
One of the many complaints fans and media have had with the weekly WWE product is the lack of focus in the tag team division. On Tuesday, Tony Kahn appeared on the Steven Austin Show podcast and had the following to say about the tag team division in AEW:
"We're super focused on it. One of the things we're going to be focused on and something we're going to do is establish a great tag team division. When we launch our weekly television show in the fall, we're going to be doing a tag team tournament that's going to have some of the greatest tag team matches ever on TV. We're going to be starting that, it's going to be one of the main focuses of our TV. There's going to be team's competing to get a first-round bye in that tournament, which is a big deal. And we've got some of the best tag teams in all of wrestling competing for our tag team championship coming up in the fall."
Jason's Take
If AEW is trying to do the opposite of what the competition is doing, than focusing on the tag team division is the way to go. Having it a part of weekly television will also be good for ratings, as many fans miss the days of a solid tag team division.
EC3 Unhappy In WWE?
Fans felt that EC3 was destined for big things in WWE, especially after picking up a victory against Dean Ambrose earlier this year. However, since then, the company really hasn't seemed to have much creatively for EC3. It appears that after Monday's segment with Baron Corbin and the New Day, EC3 has become frustrated.
Every time I make you laugh, I suffer more inside. https://t.co/CzHbw53oYj

— ecIII (@therealec3) June 18, 2019
Jason's Take
To me this feels like another instance of WWE not knowing how to properly push an NXT star after they call them up to the main roster. He can talk, he has the look, and he can wrestle, so I really don't understand where the disconnect is here with WWE.
Dana Brooke Injured?
In news that has been making its way across various outlets, Dana Brooke appeared to be injured during a Main Event taping before RAW when taking on Sarah Logan. Brooke was busted open during the match, and the match was promptly stopped by the referee.  Video is below, but be aware, it is a bit gruesome.
— alex (@zaternn) June 17, 2019
Jason's Take
Brooke is another talent that I feel the company really hasn't done anything with since they brought her up from NXT. Many have commented that she has been working hard, putting in the extra time to become a better in ring performer. Here is hoping for a speedy recovery.
DeMarco's WWE Raw Rating Analysis (6/17/19): Raw Finishes #1, #2, & #4
What rating did the go-home Raw for Stomping Grounds deliver?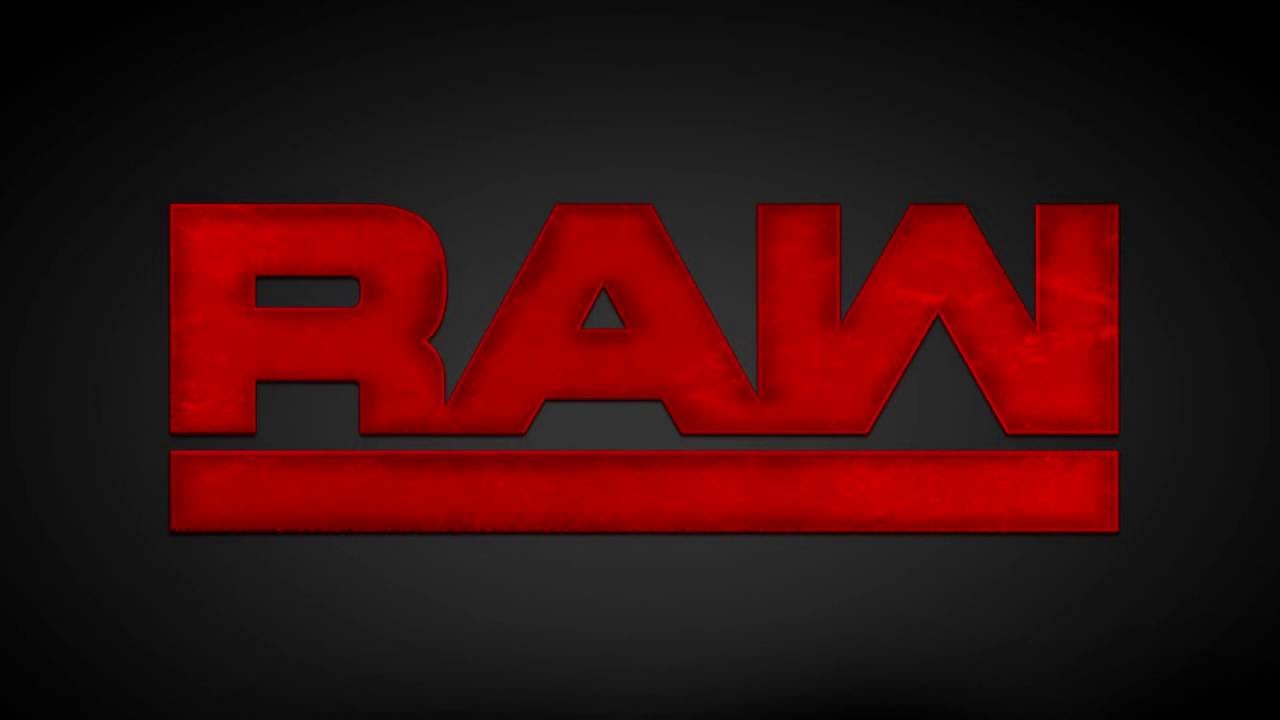 Greg DeMarco chimes in with your WWE Raw Rating Analysis for the June 17th episode, the last Raw before Stomping Grounds!
The WWE Raw Rating is in for the June 17 edition, and it's another tale of WWE dominating everyone not named NBA:
Hour 1: 2.235 million viewers, .74 rating in the important 18-49 demographic (#1 ranked hour)
Hour 2: 2.303 million, .71 in the 18-49 demo (#2 ranked hour)
Hour 3: 2.078 million, .67 in the 18-49 demo (#4 ranked hour)

7% drop in viewership from Hour 1 (8 PM) to Hour 3 (10 PM); -157k viewers
For comparison, here are ratings from last week:
Hour 1: 2.380 million viewers, .75 rating in the important 18-49 demographic (#1 ranked hour)
Hour 2: 2.086 million, .65 in the 18-49 demo (#3 ranked hour)
Hour 3: 1.909 million, .59 in the 18-49 demo (#4 ranked hour)

19% drop in viewership from Hour 1 (8 PM) to Hour 3 (10 PM); -471k viewers
(Available via ShowbuzzDaily)
But what does the WWE Raw Rating really mean, Greg?
So another interesting week for WWE Raw ratings. The show averaged more viewers this week, and had two hours higher in the Top 5, but is being spun as a worse rating around the internet. the ratings improved, the viewership drop from Hour 1 to Hour 3 improved, and Raw continued to deal with a really difficult summer.
One thing we can't ignore is the impact of two major network shows on WWE, as The Bachelorette drew big numbers for ABC, and American Ninja Warrior did the same for NBC. Both aired from 8 PM – 10 PM, the first two hours of Raw. One is a reality show, and the other is a sports-reality show, both targeting an audience similar to Raw (whose audience isn't–no matter how hard y'all try–wrestling fans).
This was a go-home Raw for Stomping Grounds, but it's for a PPV that many aren't at all excited about. One problem we don't discuss enough is the over-saturation of the WWE product. It's all-WWE, all-the-time, 52 weeks a year. That is another challenge facing WWE that can't be overlooked. We will have YouTube numbers tomorrow as usual!
---
Elisa looks great in her Chairshot gear.
You can, too!
Be like Elisa and get yours at:
https://www.prowrestlingtees.com/related/thechairshot.html