Shawn Michaels is probably one of the most iconic wrestlers of all time. Many of the current roster talk about him being a major influence. The fact that there's the question who is the next Shawn Michaels is a testament to how big he is. His is a career of two half's. The first half he was a star ascending the ranks who had a bad reputation. The second half he was reborn and was the icon that could still go.
I have looked across both half's to find the 10 moments that best define the career of the Hearbreak Kid Shawn Micheals.
10. The Barber Shop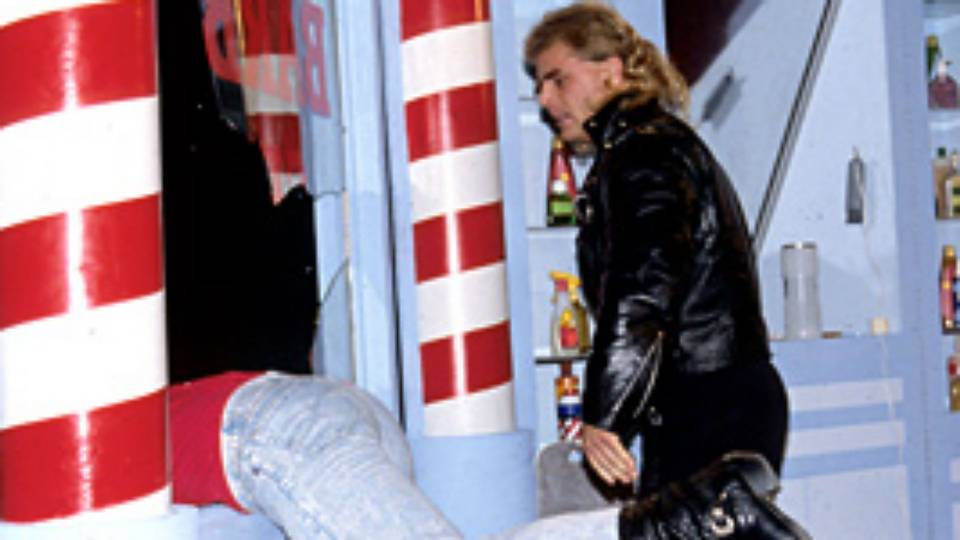 Everyone's career must start somewhere, and Shawn started his as a tag team wrestler in the rockers alongside Marty Jannetty. The two would bring a high-flying style not seen in WWE at the time. As good as they were as a duo all things must come to an end and it was time for Shawn to spread his wings.
The iconic image of Shawn throwing Marty through the barber shop window (or Marty trying to escape depneding on who you ask). The benchmark by how all tag team break ups go with people asking who will be the Shawn and who will be the Marty.