Chris' IMPACT! Wrestling / Border City Wrestling Motown Showdown Results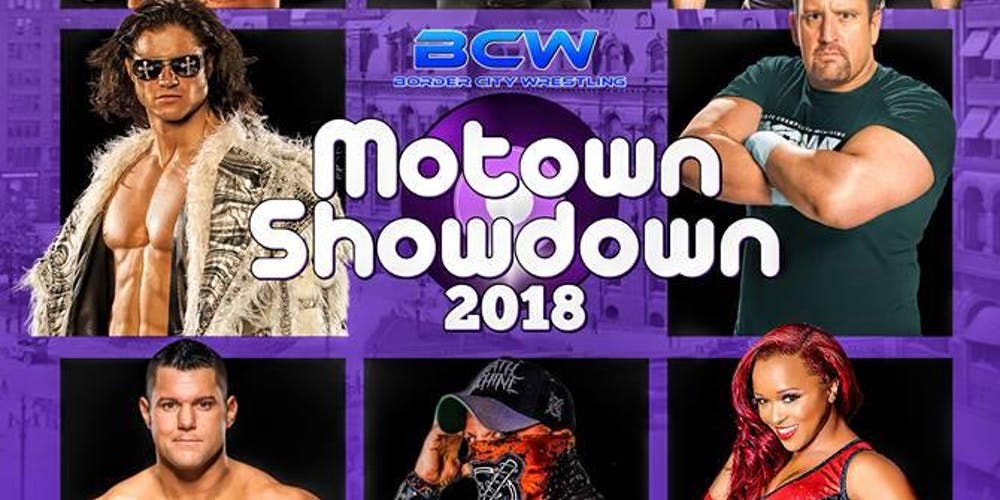 IMPACT Wrestling teams up with Border City Wrestling to present Motown Showdown, live on Twitch.tv
QUICK RESULTS
Halal Beefcake d. RJ City & Jake Something – Idris Abraham pinned RJ City after an assisted splash
Mad Man Fulton d. Movado – pin fall, swinging face buster
Scarlett Bordeaux d. Gisele Shaw – pin fall, backpack piledriver
Eli Drake d. Zach Gowen – pin fall, Gravy Train
Petey Williams d. Ace Austin, Matt Sydal and N8 Mattson – pin fall on Ace Austin, Canadian Destroyer
Sami Callihan d. Ace Romero – pin fall, roll up while in submission hold.
Eddie Edwards & Tommy Dreamer d. John Bolen & Johnny Swinger – pin fall, Eddie pins Bolen, DDT
Kongo Kong d. D-Lo Brown – pin fall, chokeslam
Johnny Impact d. Moose – pin fall, Starship Pain
---
IMPACT! / BCW Motown Showdown
Josh Matthews and Scott D'Amore are in the ring to welcome us to Bellville, Michigan for Motown Showdown!
A bigger arena and a larger crowd than they had the last time they did a Twitch special, thats for sure.
RJ City & Jake Something vs. Halal Beefcake [Joe Coleman & Idris Abraham]
RJ grabs a mic and says he wishes they weren't on Twitch because it needs to be heavily edited because he didn't get the applause he wanted. RJ asks Jake a question, but won't let him answer. RJ says they should cut to the point that he hits his finisher and comes back to sing a song for everyone.
Idris Abraham used to be on IMPACT! television and still rocks his very large afro. Coleman comes to the ring with a huge jar of protein powder.
Abraham and RJ City start off in the ring. RJ lets Idris know where he can put his handshake and tags in Jake. Something punches and kicks away before choking Idris with his foot. Jawbreaker by Idris breaks him loose and he tags in Joe. Coleman with a reverse atomic drop, and a couple dropkicks. Something whips Coleman across and City buries a knee in his back. Coleman knocks him off the apron and fights back.
RJ pulls Coleman down in the corner and splits the difference with the ring post, and tags back in. Stomps away and tags back in Joe. Jake holds a chin lock as Joe fights to his feet. RJ tags back in as they assault Joe in the corner. Flatliner by RJ as Joe tries to cross the ring. Coleman comes out of the next corner with a spear.
RJ tags John, Joe tags Idris. Idris off the ropes and hits a flying forearm. Drop toe hold on both men, he calls in Coleman who does push ups off their backs. All four men in the ring fighting now, as Idris picks up Joe for the Celtic Cross! RJ stops a double team move and Jake hits a Blakc Hole Slam on Idris before RJ tags himself back in. Jake decides he has had enough of taking orders and clocks RJ City with a right hand!! Coleman slams Abraham onto RJ City for the 1-2-3!!!
Your winners: Halal Beefcake (pin fall)
Bound For Glory video package
Mad Man Fulton vs. "The Mysterious" Movado
D'Amore says Fulton is a Sami Callihan protege. He looks like him, but is over 300 pounds!!
The actually misspelled Movado's name on the graphic to "Mavado"
Fulton over powers Movado in a collar and elbow tie up a few times before MOvado starts using his speed advantage. Moved does some rapid left hand right hand chops, and then does a worm across the ring to set up a charge in, which is interrupted by a savant kick from Fulton. Lots of chops, one off the ropes gets Fulton a two count. Moved then starts chipping away but is interrupted by a knee and a clothesline. Rolling sexton by Fulton also gets two.
Fulton goes up to the second rope, but Movado gets his knees up. Clotheslines from Movado can't take the big man down. Shots to the midsection, and then a drop kick to his knee. Back to the left right chops in the corner, another worm, and a dropkick to Fulton in the corner. Movado then does a handstand splash for two. Off the ropes, Fulton hits a Samoan Drop. Then off the ropes he hits a swinging face buster for the 1-2-3
Your winner: Mad Man Fulton
Chris Jericho's Rock 'n Wrestling Rager at Sea video package
Bound For Glory Knockout's Title Match video package
Gisele Shaw vs. Scarlett Bordeaux
This was supposed to be a three way match with Keira Hogan, but since she was put in the coffin on Thursday, she is a late scratch, so its a one-on-one match now.
This is Scarlett's first official televised match with IMPACT!
Gisele talks smack to start, and then poses for the crowd. Scarlett them poses and the crowd cheers loudly. Gisele goes to a mild reaction. Scarlett goes again and the crowd erupts. Gisele again, but goes for a cheap shot and Scarlett takes advantage. Lou These press, and then dumps Gisele over the top rope and kicks her to the floor. Scarlett goes up top, and hits a HUGE cross body block to the floor!!
Scarlett tosses Gisele back in , covers for two. forearms exchanged, and then chops by Gisele in the corner. Scarlett reverses things, and whips Gisele off the ropes, reversed, and then hits a head scissor take down. Scarlett hits a scoop power slam followed by an elbow for two.
Scarlett hits a Stinger Splash in the corner, goes for a butt attack, by Gisele rolls to the outside. Scarlett goes for s suicide dive by Gisele hits a forearm and pulls Scarlett outside and hits a suplex on the floor. Gisele puts Scarlett back in, covers for one. Gisele kicks Scarlett's ribs, then hits a gut buster for two. Gisele hits a standing duplex, hold son to roll into a second, then hangs Scarlett on the second rope for a twisting DDT for two. Gisele then goes up and misses a moonsault from the second rope, as Scarlett rolled out of the way.
A series of clotheslines from Scarlett, then rams Gisele into her backside and the second buckle. Running butt attack and Scarlett, she covers for two. Scarlett gets rolled up, one count, rolls back, now count, and Gisele hits a big boot for two. Gisele talks smack and slaps Scarlett, who spits in her pace! Scarlett gets a single leg take down and hits a sexton splash. Scarlett then hits a cradle DDT for a two count!!
Gisele then hits a sweeping back breaker, but can't make the cover. Gisele charges in with a spear and covers for two. Now Gisele is visibly frustrated. Scarlett hits some forearms then positions Gisele on her back for a backpack piledriver for the 1-2-3!!!
Your winner: Scarlett Bordeaux (pin fall)
Bound For Glory Concrete Jungle Death Match promo video
Up next is the Eli Drake Dummy Challenge…
Eli comes out first and almost falls off the ropes posing for the crowd. Eli gets a microphone and says its not Detroit Rock City, no, when he's there its E-Li-Drake City. Says tonight he has a first class ticket on the gravy train for whoever wants to come out. Out comes ZACH GOWEN to answer the challenge!!!!
Eli Drake vs. "The One Legged Wonder" Zach Gowen
Eli gets his microphone back, makes fun of the crowd, before saying this is what's wrong with the wrestling business. Says no on in the crowd can do what he can, but day after day he sees Dummies, Yeah, with no athletic prowess, and now he's looking at someone who doesn't even have enough limbs to do this. He admires that he thinks he can do this, but we need to be honest, he's got one leg and he's facing E-Li -Drake, it just ain't gonna fly. Thats not an insult, thats just a fact of life. Tells him he would be smart to just go.
Bowen gets the mic and says welcome to Detroit, bitch! Says he's going to fin donut what happens when a one legged man challenges you to a butt kicking contest.
Bowen starts rolling and chasing down Eli, who ducks onto the apron. Back in they go face to face and he shoves Gowen down. Bowen with a school boy, into a front face lock, Eli rolls him up for one. Eli trips him, Gowen eggs off and Eli stops, telling Gowen to get up. Eli kicks him as soon as he's up, and continues to beat him down. Pounds away with forearms into a chin lock, Gowen back up and hits a jawbreaker. Eli kicks him again and goes for a slam, Gowen floats in for a two count. Eli with a slam and covers for two. Eli now stomps away at Zach, picks him up and shoulder blocks in the corner. Headlock and punches from Eli, but Gowen catches him with a boot on the way back in. Off the second rope, Gowen hits a dropkick, both men down.
Eli charges across and misses a shoulder charge, then Gowen ducks and sends him over the top rope. Eli misses another charge to the ropes, goes for a DDT, but Eli sidesteps and hits a forearm shiver. Eli goes for the Gravy Train but Gower rolls him up for two. Gowen hits a jawbreaker again, then goes up top for a moonsault, but Eli moves out of the way. Eli then kicks the one leg out from under Zach, picks him up and hits the Gravy Train for the 1-2-3
Your winner: Eli Drake (pin fall)
Bound For Glory video package
Global Wrestling Network video package
Matt Sydal vs. N8 Mattson vs. Ace Austin vs. Petey Williams
Fatal Four Way X-Division Match, I will try to keep up…
Matt talks smack to start, getting everyone to open their third eye. He then sits in the corner, telling everyone else they can go at it. Sedan then drags Petey out of the ring and they brawl on the floor. Ace and N8 face off in the ring. Single leg take down by Ace for one, then another cover for one again. N8 and Ace both hit a shoulder block and go down. N8 goes off the ropes with a senton, Ace roles out, Petey in.
Petey whipped to the corner, floats over N8 and goes off the ropes in to a head scissor take down. Drop toe hold onto the middle rope and Petey hits a dropkick to N8's back. Petey sets N8 into the tree of whoa, by Matt attacks from behind. Petey hits a mule kick, and then a drop toe hold, dropping Matt onto N8's crotch. Petey with a sharp kick to N8's face takes him off the buckles as well. N8 rolls out, now its Petey and Matt in the ring.
Matt with an arm drag and a kick to the back, Ace in, but gets the same combination. Ace with a drop toe hold, and a dorp kick and a kip up. Ace goes off the ropes and hits a plancha onto all three other men on the floor. Ace throws N8 back in, and logs on a leg choke, Petey then adds a Sharpshooter to N8, and Matt comes in with forearms to Petey, then locks a crossfire on Ace Austin. All men then release their holds.
Petey grabs N8, and whips his to a corner. N8 gets his feet up, charges out and eats a boot from Petey. Blocks the supplies attempts by Petey, but then forearm finds its mark. Ace Austin comes off the top with a dropkick to both men, and then a slingshot, handstand and a kick to Matt's face on the floor, all without leaving the apron!!
Matt then crawls under the ring, Ace looking for him, and gets attacked from behind by Matt. Matt throws Ace back in, N8 covers for one. All three men square off, with N8 and Matt attacking Ace. N8 and Matt try to outdo each other's chops on Ace, then Matt with a thigh kick. N8 whips Matt to Ace, who lofts him over the top, Ace fights off N8 and then Matt drops Ace.
Ace starts fighting back against Matt and N8, hits dropkicks, until Matt blocks and hits one of his own. Ace fights back again until N8 hits a knee to the gut. Ace reverses the corner charge and hits big boot, cover by Ace for two. Ace then goes up to the top, Matt Sydal cuts him off and hits him to the floor. Petey then hits a slingshot codebreaker on Matt, then a tilt a whirl side Russian leg sweep on N8 for two. Petey with a cradle face buster on Matt and calls for the Canadian Destroyer. Sets up on Matt, by N8 hits a face buster on Petey, then goes up top, and hits a leg drop from the top on Petey for two.
Ace with a kick to N8, then a face buster on his knees, covers for two. Ace whips N8 across, Petey interrupts, hits apoop up power bomb. Goes for the Destroyer, Matt interrupts with a knee strike. Ace Austin comes in Sydal blocks his kick and gets one of his own. Sedan hits his finisher, but N8 interrupts and hits a blue thunder bomb and gets a two before Petey Williams breaks up the pin fall. Petey and N8 reverse each other, Ace hits a blockbuster on N8, Petey hits the Canadian Destroyer on Ace Austin for the 1-2-3
Your winner: Petey Williams (pin fall)
Chris Jericho's Rock 'n Wrestling Rager at Sea video package
oVe Rules Match Bound For Glory video package
Ace Romero vs. Sami Callihan
Ace Romero weighs in at almost 500 POUNDS tonight!!! He's the man from the viral video who hit The Pounce that launched his opponent into the crowd!
Callihan starts throwing chairs and some 8X10s into the ring, and the referee cleans them out as Sami enters. Sami charges in with a kick, but a second charge and Ace hits a DROPKICK that knocks Sami out of the ring. Sami moves but Ace is in hot pursuit on the floor. Sami gets on the apron and hits a kick, then Ace pulls him down by the leg. Ace then hits a kick to the fact of Sami. Ace then begins climbing the turnbuckles but misses a leg drop to the apron off the second rope.
Back out to the floor, Sami hits some chops and sets Ace up against the post. Sami then spits on his hand and goes for a chop, but Ace ducks. Ace goes for the same and Sami ducks. Both men exchange punches on the floor. Sami then hits a kick and Ace hits a European uppercut that decks Sami. Ace breaks up the count out, goes back to Sami who jams the eyes. Sami parts the crowd and hits a punch on Ace, sitting him onto chair. Sami then spits on his hand, charges in with a huge chop. Headlock control on Ace and another straight right to the face. Sami charges again but this time with a big boot. Sami motions thats he's going around the world, betakes his lap around the ring, but Ace gets a boot up on Sami when he returns. Ace then hits a sexton splash on the floor on Sami!!
Ace finally throws Sami back in the ring picks him up, but Sami starts kicking away at Ace's thighs and chopping his chest. Sami goes for a power slam, but Ace doest move. Sami hits a big boot, but again goes for a slam and gets nothing. Ace then scoops up Sami, hits a slam and a senton for two. At this point, some of the arena lights go off, as Scott and Josh joke about it. Sami flips off Ace, so Ace tells Sami to screw him, and hits another senton splash for two.
Ace picks up Sami, but he rakes the yes, tries for a German, Ace with the switch, and Sami tries for a sunset flip. Ace goes to sit on Sami, Sami moves, Sami hits an elbow on Ace for a one count. Sami funds away with rights and lefts and removes his wrist tape. Sami locks on a reverse chin lock but Ace stands up and walks Sami back first to the corner, then back s up again, then misses a splash. Sami is the finally able to get Ace in the air for a bodyslam, but both men are down.
Sami off the ropes with a clothesline, and another, and another, but Ace won't got down. Ace responds with chops until Sami hits a big boot, and Ace chases him down and hits a huge clothesline to take down Sami. Ace then hits a sit out power bomb for two.
Ace sets Sami on the top rope and follows him to the top. Sami slips out and hits asuperkick to Romero's ankles. Sami gets back under and hits a top rope Death Valley Driver and Ace kicks out at one!!! Ace is the first back to his feet, but slaps from Sami, he goes off the ropes and Ace hits  big boot and locks on a rear naked choke. Sami then floats over and pins Ace down for the 1-2-3
Your winner: Sami Callihan (pin fall)
Sami grabs a mic and begins an O-V-E chant.
IMPACT! returns to Windsor, Ontario in March 2019 ad
Video package for Eddie Edwards vs Moose at Bound For Glory
Johnny Swinger & Jon Bolen vs. Eddie Edwards (w/Kenny the Kendo Stick) & Tommy Dreamer
Eddie will start with Bolen, as they circle and lock up. Off the ropes, Bolen levels Edwards with a shoulder block. Headlock take over and another shoulder block for Bolen. Eddie hits an atomic drop, then rings the arm of Bolen and Bolen gets out and tags Swinger. Eddie tags in Dreamer.
Swinger wants a test of strength, Dreamer doest want to, but eats a kick and a shoulder block from Swinger. Dreamer gets an arm drag and a shoulder block of his own. Dreamer then hits the American Dream punches and the atomic elbow. Arm ringer by Dreamer as he hammers away at Swinger. Swinger breaks out and tags in Bolen. Arm drag by Dreamer and Eddie comes in then tags Dreamer back in. Double team off the ropes with elbows and a double elbow drop, kick out by Bolen at one.
Dreamer and Eddie take turns tagging in and working over Bolen, Bolen then charges Eddie who low bridges the ropes, Bolen lands on his feet on the floor and Eddie dives out onto him. Eddie then calls for Dreamer to dive as we'll. Crowd chants E-C-W as he runs across, steps out of the ropes, and punches Bolen.
All four men start brawling on the floor, and Dreamer and Swinger head up the steps of the ramp. Dreamer spits beer in to Swinger's face and tells the crowd to clear the way. Swinger funds away at Dreamer and Tommy falls off the balcony onto the chairs below. On the other side, Bolen has Eddie. Swinger gets Dreamer back in the ring, Swinger drops the elbow and works over Dreamer on the mat. Bowen tags back in and works over Dreamer in their corner. A big elbow drops Dreamer off the ropes.
Bolen locks in a reverse chin lock and Dreamer gets to his feet, but Bolen pulls him down and covers for two. Dreamer gets whipped into the corner and Bolen tags in Swinger. Swinger starts stomping away and hits an elbow dos on Tommy for one. Tommy charges out of the corner with a cross body, both men are down. Tommy tags in Eddie, Swinger tags in Bolen.
Eddie levels his twice and chops away. Puts Bolen in the corner, but eats a boot and then Eddie hits a front face duplex and a huge double handed chop, into a cover, broken up by Swinger at two. All four men in the ring again, Eddie and Tommy mount their men for corner punches and then both get bit for their troubles.
Dreamer looking for a DVD, Swinger reverses and gets Kenny. Swinger misses Tommy who hits a cutter and gets Kenny. Bowen hits a side slam on GDreamer from behind and Eddie gets Kenny. Eddie hits a Bolen with Kenny and a DDT for the 1-2-3
Your winners: Eddie Edwards & Tommy Dreamer (pin fall)
Eddie grabs a mic after and attempts to start a "You Still Got It" chant with no luck.
Tommy then grabs the mic and and says that everyone thinks Eddie is crazy, but he's proof that if anyone grew up watching ECW you are hardcore and crazy, and he loves him for that!
Bound For Glory video package
GWN video package
Kongo Kong vs. D-Lo Brown
D-Lo talking smack to start, then starts with the forearms. Goes to slam Kong, but can't lift him. D-Lo then kicks and forearms away, but still can't slam Kong. D-Lo calls for a test of strength, Kongo raises his hand, but its much too tall for D-Lo. D-Lo then begins making Kongo dance, then kicks away, and attempts another unsuccessful slam. Kong whips D-Lo across and hits a huge back body drop.
Kong stomps away in the corner, then pounds the back of D-Lo against the ropes. punches exchanged, D-Lo still can't slam Kong. Kong hits a running splash on D-Lo, then a belly to belly that gets a two count. Kong then hooks the face of D-Lo against the ropes. Kong whips D-Lo corner to corner, but D-Lo moves and begins punching. D-Lo goes for another slam, but Kongo shifts his weight and falls on Brown. Kong gets up, then goes for a pin and gets two. Kong then hits a sexton, and a splash on D-Lo on the ground, smothering him into the mat.
D-Lo goes under the ropes, Kong follows with an axe handle to the back. D-Lo gains control on the floor, puts Kong against the ring post, but Kong moves and Brown headsets the post. Kong then splashes D-Lo against the post on the outside. D'Amore asks "remember when wrestlers used to get counted out of the ring??"
Kong puts D-Lo back in, and D-Lo starts fighting back. D-Lo goes for Sky High and can't get Kong up. Kong drops D-Lo in a corner and then goes and hits a running bowling ball splash in the corner. Crowd chants "one more time" for Kong, Kong goes to splash D-Lo, but he moves out of the way and hits several clotheslines in the corner. D-Lo finally hits the scoop slam in the middle of the ring.
Kong back to his feet, sidestepped D-Lo's charge and Brown hits the post. Kong then follows with a headbutt and a chokeslam, and Kong covers for the 1-2-3
Your winner: Kong Kong (pin fall)
Bound For Glory video packages
you can hear the producer yelling "music!" and someone saying back "I don't have it" before the main event starts. Finally the music starts playing
Moose vs. Johnny Impact
Moose gets referee Johnny Bravo to open the ropes for him so he can enter the ring.
Impact duck behind, Moose switches, and into a headlock. Off the ropes, Moose hits a shoulder block, misses a sexton, Impact misses a moonsault, both men kip up and face off. Trash talking starts from both me in the center of the ring. Impact shoes Moose, who returns the favor and the men come to blows. Impact hits an arm drag or two off the ropes and then a dropkick hits its mark.
Moose rolls out, Impact goes over the top but lands on the apron as Moose moves. Impact switches sides and hits a topei on Moose to the floor. Moose then thumbs both eyes of Impact before collecting himself. Moose grabs a chair, but the referee takes it away. Impact hits Moose and slams him face first in to the apron. A fan then holds Moose as Impact scores a right hand. Moose and Impact then brawl into the crowd and up the entrance ramp in  front of the bar.
At this point, the crowd is in the way and you can see nothing.
You then see Moose go for a summersault through a table, but you can't tell if Moose hit Impact, Impact put Moose through the table, or Impact moved out of Moose's way.
Impact then brings Moose back down the entrance stairs, obviously he came out the better of the table exchange. Impact throws Moose back in the ring, gets a drink of a fans beer, but then Moose welcomes him back to the ring with a low blow.
Moose then goes ground and pound on Impact, and then both men struggle to get back to their feet. Moose begins the chops and whips Impact hard into the buckles. A couple more chops from Moose but misses the third and Impact throws uppercuts and jabs. Moose chases Impact out and hits an European uppercut, Impact follows with a low knee, misses the Shining Wizard, Moose with a school boy in to a power bomb and gets a two count.
Moose stomps away at Johnny, picks him up, and chops him back down. Moose picks Johnny back up, and chops him down again. Moose then goes to the second rope and goes for the Moose-sault, but Impact moves out of the way.
Both men back to their feet and start exchanging blows. Impact hits two flying elbows and a leg lariat to take Moose down. Standing shooting star press gets a two count. Impact positions Moose and heads up to the top rope. Johnny goes for the Launch to Impact, Moose moves, he rolls through and hits a kick to Moose's midsection, followed by a swinging neck breaker for two. Johnny picks up Moose, but he's met with a chop, and delivers a receipt. Both men exchanging blows again, Moose pulls off the glove, but Impact hits a super kick. Off the ropes, Moose hits a pump kick, Impact hits a step up enziguri, Moose hits a headbutt and then Impact  hits an Impact Kick, leaving both men down again!
Moose charges Impact in the corner, eats a boot, but hits a Go To Hell on Impact for two! Moose now goes up to the top rope,  Impact meets him with a right hand and heads up as well. Impact goes for a superplex, Moose blocks. Moose then bites Impact to get him off, but Impact comes back and hits a Spanish Fly off the second rope, but Moose kicks out at two!!
Impact then drags Moose to a corner, calls for Starship Pain. Goes for it, Moose rolls away, Impact lands on his feet, but Moose hits a pop-up powebomb, but cannot capitalize. Moose rolls out of the ring to collect himself. Moose grabs another chair, and brings it in. Referee Bravo takes this chair away as well, but Moose grabs the original chair and hits Impact in the head!! Bravo comes back and Moose covers, but only gets two!!
Moose gets Impact up, misses The GameChanger, but eats a drop kick from Impact and Moose runs into the referee. Impact gets a school boy but theres no referee to count. Moose then kicks a field goal like low blow on Impact in the middle of the ring. Moose grabs the chair, kicks the referee in the face, hits the mat, and tosses the chair to Impact a la Eddie Guerrero. Impact realizes what Moose is doing, wraps the chair around his own neck and lays down as well. Referee Bravo is confused. Moose swears he didn't do anything, the referee tosses a chair, and Impact hits a super kick on Moose. Impact then hits Starship Pain for the 1-2-3!!!
Your winner: Johnny Impact (pin fall)
Impact has a microphone, saying Moose kicked his ass tonight, but Moose is the one who woke up in SlamTown, and now he is more focused on BFG than ever! Says he's not going to New York for a Twitter war, he's going to take the IMPACT! World Championship out of his hands! He says theres nowhere to hide, Johnny Impact will be waiting for him, and he will see him in SlamTown!!
THATS ALL SHE WROTE! See you for IMPACT! on Thursday and next Sunday, Bound For Glory!!!!
Follow along on Twitter @OldSkewlPantz and don't forget the Bearded IMPACT! Podcast every Friday morning!!!
The Chairshot Match Of The Year Final Match Pool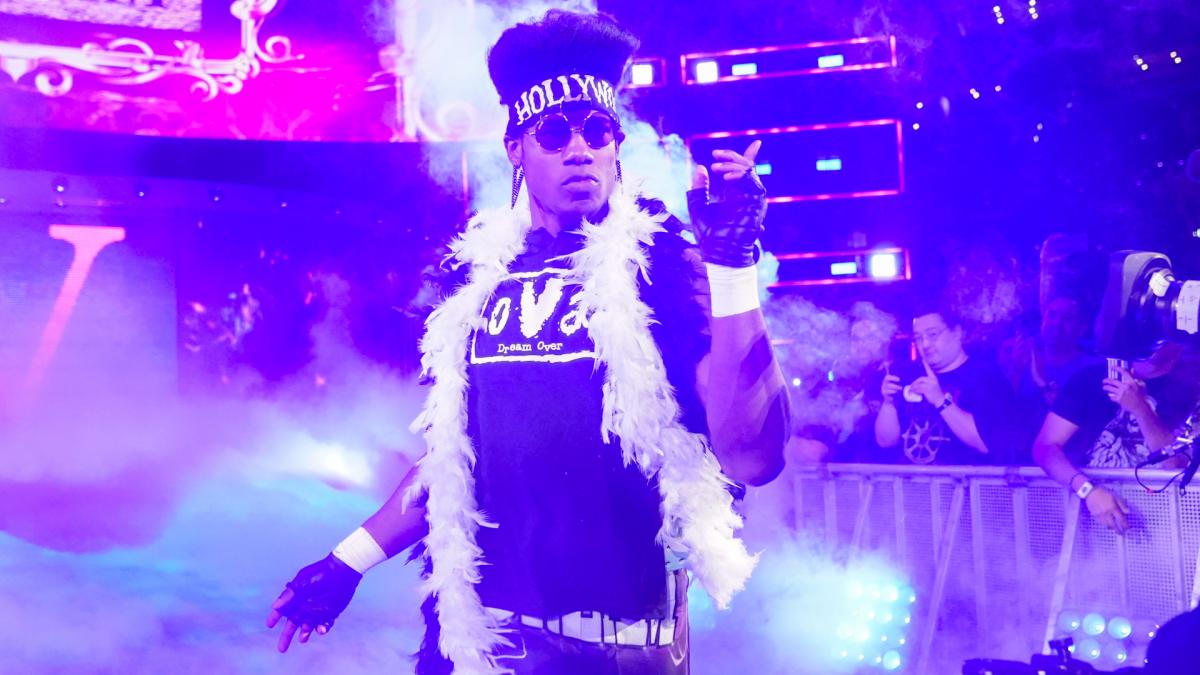 How did the last week of voting pan out for Second Chance and November? Only one way to find out. Take a look at our 12 MOTY matches and let's see where Andrew's 5 votes are going.





Last week was our final vote to round out the 12 matches in the Match of the Year pool.  Since we love Top 5s here, the idea will be for everyone to whittle the 12, down to their 5 favorite, and then we get our final 5 to vote on.
Let's see what matches we have in our MOTY Pool:
January – NXT Takeover Philly NXT Championship: Johnny Gargano vs Andrade Almas(c)
February – New Beginning in Osaka IWGP Heavyweight Championship: Kazuchika Okada(c) vs SANADA
March – NJPW Strong Style Evolved: Golden Lovers vs Young Bucks
April – NXT Takeover NOLA NXT Championship: Andrade Almas(c) vs Aleister Black
May – WWE Backlash Intercontinental Championship: Seth Rollins(c) vs The Miz
June – NJPW Dominion IWGP Heavyweight Championship 2 out of 3 Falls: Kazuchika Okada(c) vs Kenny Omega
July – G1 Climax 28: Hirooki Goto vs Tomohiro Ishii
August – G1 Climax 28 Finals: Hiroshi Tanahashi vs Kota Ibushi
September – All In NWA Championship Match: Cody vs Nick Aldis(c)
October – Evolution SmackDown Women's Title Last Woman Standing Match: Becky Lynch(c) vs Charlotte
November – NXT Takeover WarGames II NXT Championship Match: Velveteen Dream vs Tommaso Ciampa (c)
December/Second Chance – Impact Wrestling Redemption World Championship Triple Threat: Fenix vs Austin Aries (c) vs Pentagon Jr
Now as you can see, the overall list has some decent balance. Five from New Japan and WWE, along with 2 outlier matches. So it's not heavily tipped one way or the other.
For the rest of this article I'll just list out my 5 picks from this list, and then we can get to everyone's votes.
5. NXT Takeover WarGames II NXT Championship: Tommaso Ciampa (c) vs Velveteen Dream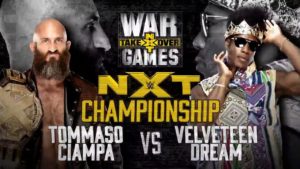 This makes my Top 5 from our MOTY pool because this was just a good combination of all things wrestling. Solid wrestling, homages, callbacks, high suspense moments, big crowd reactions…just everything. Sure it might not have been a work rate master piece, but there's more to wrestling than work rate.
4. NJPW Dominion IWGP Heavyweight Championship 2 out of 3 Falls: Kazuchika Okada (c) vs Kenny Omega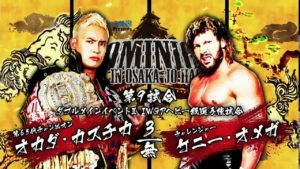 This was almost a given since it already won Tokyo Sports Best Bout, which marks the fifth year in a row Okada was involved in the Best Bout, and the first time since Kenta Kobashi and Mitsuharu Misawa that the same pairing won back to back. Though it wasn't the best of their four matches in my opinion, you can't overlook the storyline ramifications.
We saw this match finish off the ascent of Kenny Omega, as well as, send Kazuchika Okada into some goofy balloon loving spiral. Love or hate the Elite, this story had a lot of attention and was told pretty damn well.
3. All In NWA Championship: Cody vs Nick Aldis (c)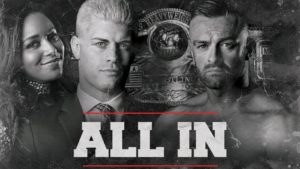 In a similar vein to the Okada/Omega match, this had a lot of story significance. Cody challenging for all of the World Championships he could was one, him trying to be the first second generation wrestler to capture the NWA Championship was another and of course, the emotions tied with Dusty was the one most of us cared about.
As I said when I reviewed All In, this match was a love letter to his father. Yes it was a very old school southern style match. Obvious blade jobs, a goofy possible knock out for the DDP pop, Brandi putting herself in the way of a move to protect her husband, this was all love. It was a match I think most old school fans would enjoy, and unless you really need flips or work rate, this match evoked some emotion out of most watchers.
This is wrestling.
2. NXT Takeover Philly NXT Championship: Johnny Gargano vs Andrade Almas (c)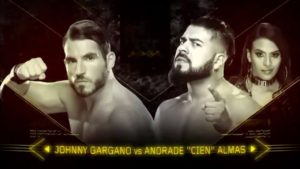 An early contender that still holds up nicely. This was the first match since Sami Zayn vs Shinsuke Nakamura to really just blow me away. They both turned it up, the double knees into the post looked brutal and the whole thing was a great culmination of Andrade's character.
It was after this match, most of us were sold that he figured it out and would be huge. Now we just have to hope Vince sees it too.
1. G1 Climax 28 Finals: Hiroshi Tanahashi vs Kota Ibushi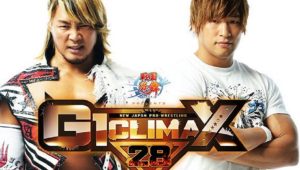 It's not often we get a match where one of the competitors considers the other one God. Ibushi and Tanahashi have immense respect for each other, and they also have an undeniable chemistry. Ibushi gets a lot labels as a "flippy shit" wrestler, but he sells wonderfully and knows how to tell a story in the ring.
On top of Ibushi's athletic prowess and overall wrestling ability, we couple that with Tanahashi's masterful pacing and his own artistic way of building a match…this was just poetry in motion. It definitely helps this is my personal number 1 match all year, so of course I was ecstatic that it made The Chairshot MOTY pool. Beautiful match.
Thoughts:
If you didn't partake much in the match votes leading up to this pool, now's you're chance to make your voice heard. Vote for your Top 5, and then we can have the final vote starting next week, for our second Chairshot MOTY. Our first ever vote went to, NJPW Dominion IWGP Heavyweight Championship: Kenny Omega vs Kazuchika Okada (c).

Will New Japan end up winning this year also?





What are your Top 5 out of these 12? Let us know on social media @theCHAIRSHOTcom and always remember to use the hashtag #UseYourHead!
(NOAH) WEEKLY NEWSLETTER VOL.14 ~ 14TH DECEMBER 2018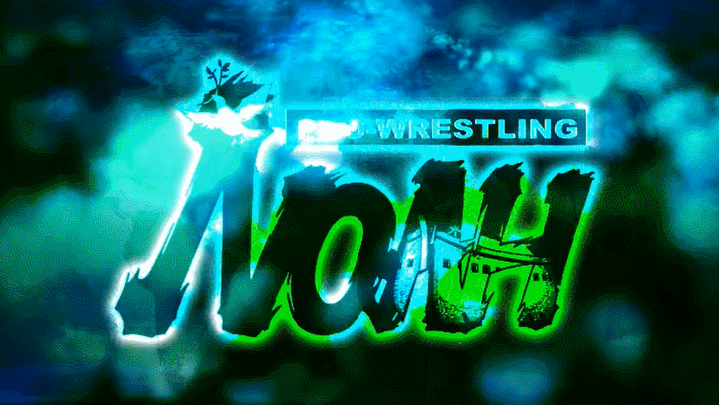 The endless well of NOAH knowledge, Hisame, bring us updates and news leading up to NOAH's final show of the year, Great Voyage in Yokohama Vol.2.
NEWS
TOKYO SPORTS PURORESU AWARDS 2018
Tokyo Sports announced their nominations for their annual end of year awards. NOAH have not been included since 2016 when Katsuhiko Nakajima won "The Fighting Spirit Award" and Naomichi Marufuji won "Best Bout".
Although Takashi Sugiura was a runner up nominee in "Outstanding Performance", this went to Naomichi Marufuji (who has won "Best Bout" in 2006, 2008 and 2016, "Outstanding Performance" in 2006, "Best Tag Team" (with KENTA) in 2003, and "Newcomer Award" in 1999). 
Kaito Kiyomiya has won his first award for "Fighting Spirit".
Kaito Kiyomiya, being Kiyomiya, at first couldn't believe it. He thought he had either been nominated for "Best Newcomer", despite having debuted three years ago, or that someone was joking.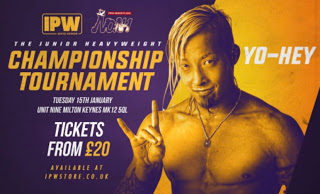 YO-HEY IN IPW
IPW have announced that YO-HEY is the second NOAH wrestler to compete in their Junior Heavyweight Championship Tournament on Tuesday 15th January 2019 in Milton Keynes, United Kingdom.
Tickets can be bought here
YO-HEY said when RATELS were due to come over in 2018 that he was excited as this would be his first time in England, and he wanted to meet Mr. Bean.
Yes. I guess a man described as a "childish buffoon who brings various unusual schemes and contrivances to everyday tasks" would get on very well with YO-HEY.
Expect another two NOAH names to (hopefully) be announced.
POWER HALL 2018
NOAH wrestlers have been announced for "Power Hall Year End Special" on December 28th.
Masa Kitamiya and Kaito Kiyomiya will be in "Timeless Masterpeice" (main event) teaming with Riki Chosu & Tatsumi Fujinami (Kitamiya) and NOSAWA and Kasai (Kiyomiya)
Katsuhiko Nakajima will be in a four man tag and renew his rivalry with Takuya Nomura in "Ultimate Collision"
Heisei Ishingun will reunite (Akitoshi Saito and AKIRA)
HAKATA STALENE CLOSED FOR REPAIRS
Hakata Stalene has been closed for renovation until March 2019. There is some concern that when it reopens it will not be used for puro, which will be not only disaster for the local residents, but promotions who come to the area too.
YO-HEY & HAYATA OUTSIDE PARTICIPATION
YO-HEY & HAYATA will be appearing in Kushinbo Kamen's New Year Produce on the 28th December, and they recorded this video message.
Question: how can someone covering their face by a hood, STILL look SO PHOTOGENIC?
CURRENT TOUR RECAP
NOAH wrapped up a short (compared to the frenetic pace of last year) "Winter Navigation 2018". Sadly due to the snowy weather rolling into the provinces (and I think as one fan said, not having a streaming service which severely impacts as people don't sometimes know what is going on), attendances have not been good with only one night in five being sold out.
Go Shiozaki and Katsuhiko Nakajima announced that they have split from "The Super New Generation Army" and stand as a team called "The Mid Generation" as they both debuted in 2004; so despite being part of the "Golden Era", they stand now in the era between the vets and the younger heavyweights. This makes more sense for both of them, Shiozaki in particular who was in a grey area being too old for the younger heavyweights and too young for the veterans.
I think this was probably always NOAH's intention to have them break away from the others at some point, especially now Kiyomiya is not so dependent on Shiozaki and needs less input. The GHC Heavyweight tag championships that Shiozaki has held recently have been for him to get other people (Kotoge & Kiyomiya) over in the heavyweight division, so this is one is for him to enjoy with a partner who certainly needs no favors.
Although the two are far too green to be involved in any storylines (as much as NOAH has them) or heated feuds, Kinya Okada and Yoshiki Inamura are slowly building into a feud, with Inamura refusing to shake hands with Okada the second time he lost to him and leaving the ring. Looking at the size of them, these two are going to be ultra heavyweights one day. 
Due to injury, Chinese athlete, Chang Yufeng, has been pulled from the NOAH cards and is working ringside duties. This means that Lin Dong-Xuan has had his first singles matches and faced Tadasuke on the 9th in the resulting card shake-up.
None of the champions or their challengers have managed to directly get the win over each other in any of the pre-matches.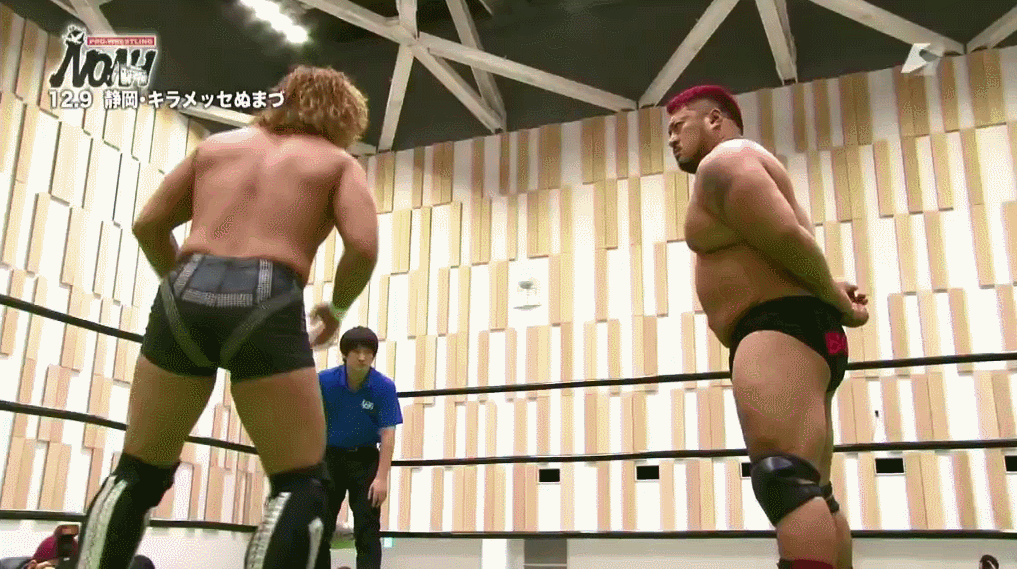 Yuji Hino made a definite impact (a Kotoge shaped impact) when Shiozaki and Nakajima clashed with himself and Taniguchi in their one and only pre-match by giving him "The Fucking Bomb". Hino (whom Nakajima has called The Hooligans "pet pig") has not been in NOAH due to his schedule since the 9th December. Nakajima says he will "silence his noisy oinking" at "Great Voyage in Yokohama Vol.2"
Hino then went on to insult most of The Hooligans (aside from KAZMA SAKAMOTO and Mitsuya Nagai). He's probably not going to take well to being called names either.
Kotaro Suzuki said something to the effect that Daisuke Harada walked in and took the seat he had left empty. Harada said this untrue as he came here from Osaka Pro, and that no one wants his damn seat anyway, they all have their own. Harada said he cannot afford to lose in Yokohama, after all, much more is on the line than just the belt.
Suzuki's last comment before the title match is that people should cheer for Harada (who he called "truly my puppet") because he was going to crush him and take everything from him.
Hajime Ohara hinted that there is a mini generational war going on among the juniors with Minoru Tanaka and Hi69 having the tag belts, and Kotaro Suzuki having the GHC Junior. There was tension between The Backbreakers and the GHC Junior Tag Champions at the match signing with Kumano and Tanaka squaring up. 
Minoru Tanaka likened the title match in Yokohama to be like a barbecue with butter falling into the fire, and told Hajime Ohara on the last night that he was the "burnt scum" of it when Ohara sarcastically told him to enjoy the taste of his barbecue.
Takashi Sugiura and Kaito Kiyomiya continued to stalemate, with Sugiura telling Kiyomiya that he had better bring his energy to Yokohama. In a post match promo on the 12th he said that he was going to "win a way that he cannot stand up" either by knockout, pin or referee stop.
GHC BELT NEWS
GHC Heavyweight Champion: Takashi Sugiura
GHC Junior Champion: Kotaro Suzuki
GHC Heavyweight Tag Champions: Go Shiozaki & Katsuhiko Nakajima
GHC Junior Tag Champions: Minoru Tanaka & Hi69
All titles will be challenged for on the 16th December at "Great Voyage in Yokohama Vol.2"
Kaito Kiyomiya will challenge for the GHC Heavyweight
Daisuke Harada will challenge for the GHC Junior
Yuji Hino & Maybach Taniguchi will challenge for the GHC Heavyweight Tag
The Backbreakers (Hajime Ohara & Hitoshi Kumano) will challenge for the GHC Junior Tag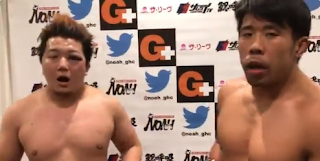 TOUR TIDBITS
~ President Uchida told Katsuhiko Nakajima that "I don't kick people, and laugh" when discussing teams for Masao Inoue's bowling tournament
~ Atsushi Kotoge got his cape back that Yoshinari Ogawa threw into the audience at Korakuen Hall
~ YO-HEY had planned to go buffo to use the dojo tanning machine, but unsurprisingly, December is too cold and the dojo doesn't have much in the way of either heating or air-con, and he apologized for the inconvenience of his not getting naked. Please let that be the end of his story.
~ Atsushi Kotoge started waving The Hooligans flag around (they had left it behind), his cloak also broke and Kumano took a secret picture of him fixing it.
~ Naomichi Marufuji has been able to start very light training. Makoto Hashi (old dojo friend from the AJPW days) has been helping him with physiotherapy (he trained as one when he retired from NOAH), and they talked of old times during the rehabilitation sessions.
~ Everyone in NOAH has a nickname, Kinya Okada's is apparently "Oka-chan"
~ Atsushi Kotoge was scolded for timekeeping by Go Shiozaki and then Takashi Sugiura for taking too long rushing around the hall
~ This was apparently Tadasuke's first time in a NOAH  ring against Takashi Sugiura (he showed "amazing power" when he lariated Sugiura according to a fan)
~ Kinya Okada gave a post match interview for his debut, he says he admires everyone, but he has no hero. He wants to be his own wrestler.
~ Hitoshi Kumano has picked up a nasty looking black eye during the last three days of "Winter Navigation 2018".
~ The top of Kinya Okada's head and hair vanished on the entry screen into the blue background due to a glitch, making him look like one of the "Coneheads".
~ Kaito Kiyomiya celebrated his third anniversary in wrestling on the 9th December
~ Masao Inoue told Quiet Storm not to chop him as "it hurts as its cold".
~ Kaito Kiyomiya really likes tomatoes (says he will be the only person eating them at a buffet, his fridge is full of them, ate them at an interview instead of an apple).
~ Hi69 celebrated his 37th birthday on the 12th December.
~ Katsuhiko Nakajima has had a new t-shirt released…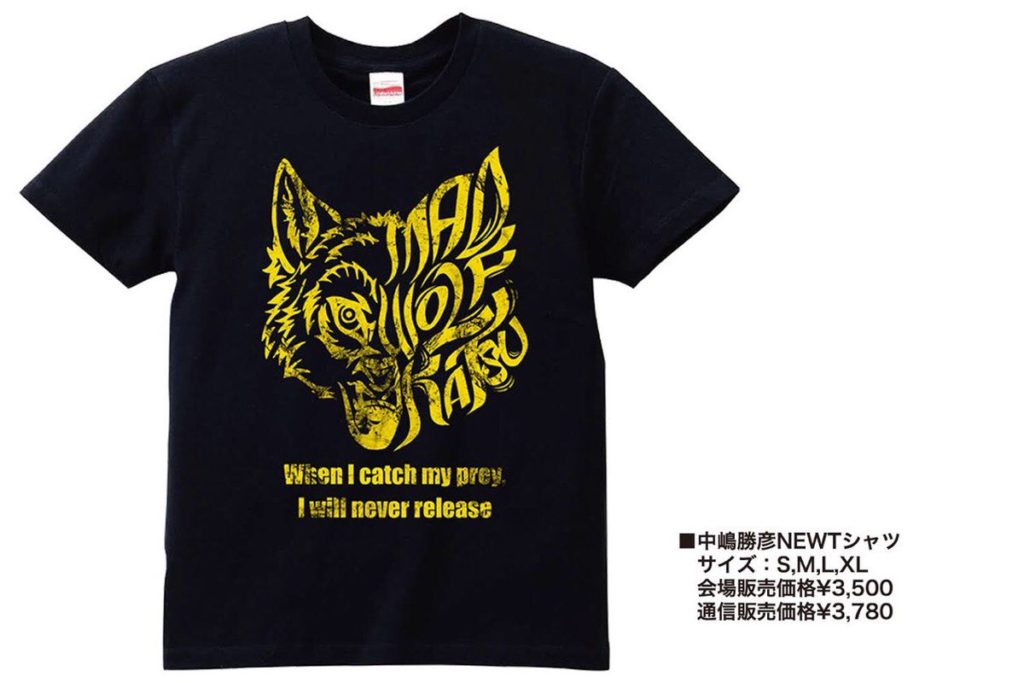 KING SHAMELESS CORNER
He's been good this week. Expect that to change after he's had to behave himself at Yokohama.
BROADCASTS
The event on the 7th December, will be broadcast on the 15th December
The event on the 16th December, will be broadcast on the 22nd December
BOOK CORNER
English translation of Naomichi Marufuji's biography "Heir to The Ark"
(Chapters 1 and 2 are complete, 3 is currently ongoing)
Review of "Anything is possible ~ The Eddie Edwards Story"
LINKS
"I have been with Noah for eighteen years, I have worn the belt and carried Noah" ~ mini interview with Takashi Sugiura. 
"I will change the scene with the win on the 16th December" ~ interview with Kaito Kiyomiya 
"I will not be beaten" ~ Kaito Kiyomiya pledges generation change by taking the GHC 
"Come At Me You Bastards" ~ Kenoh's column (December 2018) 
Image credit ~ NOAH GHC
With Yokohama being the last big event; how will the landscape shake up? Let us know on social media @theCHAIRSHOTcom and always remember to use the hashtag #UseYourHead!