Chris' IMPACT! Wrestling / Border City Wrestling Motown Showdown Results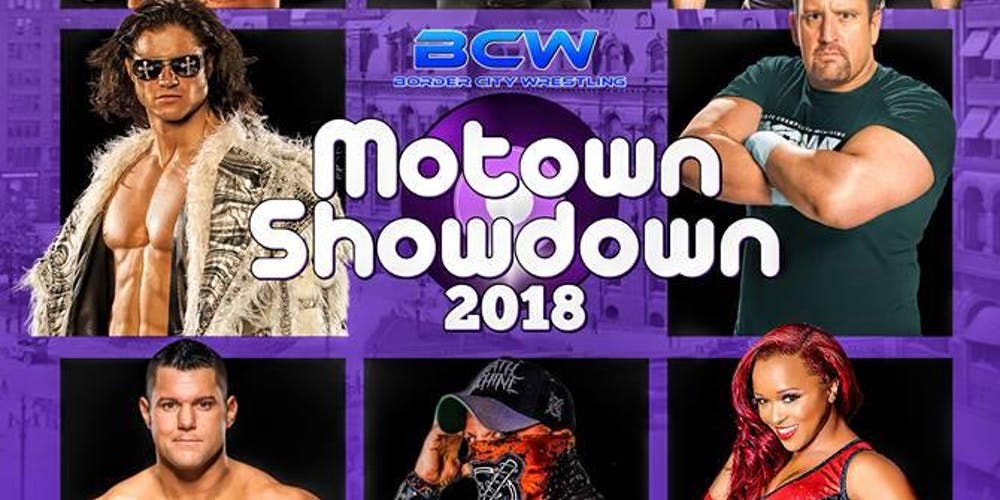 IMPACT Wrestling teams up with Border City Wrestling to present Motown Showdown, live on Twitch.tv
QUICK RESULTS
Halal Beefcake d. RJ City & Jake Something – Idris Abraham pinned RJ City after an assisted splash
Mad Man Fulton d. Movado – pin fall, swinging face buster
Scarlett Bordeaux d. Gisele Shaw – pin fall, backpack piledriver
Eli Drake d. Zach Gowen – pin fall, Gravy Train
Petey Williams d. Ace Austin, Matt Sydal and N8 Mattson – pin fall on Ace Austin, Canadian Destroyer
Sami Callihan d. Ace Romero – pin fall, roll up while in submission hold.
Eddie Edwards & Tommy Dreamer d. John Bolen & Johnny Swinger – pin fall, Eddie pins Bolen, DDT
Kongo Kong d. D-Lo Brown – pin fall, chokeslam
Johnny Impact d. Moose – pin fall, Starship Pain
---
IMPACT! / BCW Motown Showdown
Josh Matthews and Scott D'Amore are in the ring to welcome us to Bellville, Michigan for Motown Showdown!
A bigger arena and a larger crowd than they had the last time they did a Twitch special, thats for sure.
RJ City & Jake Something vs. Halal Beefcake [Joe Coleman & Idris Abraham]
RJ grabs a mic and says he wishes they weren't on Twitch because it needs to be heavily edited because he didn't get the applause he wanted. RJ asks Jake a question, but won't let him answer. RJ says they should cut to the point that he hits his finisher and comes back to sing a song for everyone.
Idris Abraham used to be on IMPACT! television and still rocks his very large afro. Coleman comes to the ring with a huge jar of protein powder.
Abraham and RJ City start off in the ring. RJ lets Idris know where he can put his handshake and tags in Jake. Something punches and kicks away before choking Idris with his foot. Jawbreaker by Idris breaks him loose and he tags in Joe. Coleman with a reverse atomic drop, and a couple dropkicks. Something whips Coleman across and City buries a knee in his back. Coleman knocks him off the apron and fights back.
RJ pulls Coleman down in the corner and splits the difference with the ring post, and tags back in. Stomps away and tags back in Joe. Jake holds a chin lock as Joe fights to his feet. RJ tags back in as they assault Joe in the corner. Flatliner by RJ as Joe tries to cross the ring. Coleman comes out of the next corner with a spear.
RJ tags John, Joe tags Idris. Idris off the ropes and hits a flying forearm. Drop toe hold on both men, he calls in Coleman who does push ups off their backs. All four men in the ring fighting now, as Idris picks up Joe for the Celtic Cross! RJ stops a double team move and Jake hits a Blakc Hole Slam on Idris before RJ tags himself back in. Jake decides he has had enough of taking orders and clocks RJ City with a right hand!! Coleman slams Abraham onto RJ City for the 1-2-3!!!
Your winners: Halal Beefcake (pin fall)
Bound For Glory video package
Mad Man Fulton vs. "The Mysterious" Movado
D'Amore says Fulton is a Sami Callihan protege. He looks like him, but is over 300 pounds!!
The actually misspelled Movado's name on the graphic to "Mavado"
Fulton over powers Movado in a collar and elbow tie up a few times before MOvado starts using his speed advantage. Moved does some rapid left hand right hand chops, and then does a worm across the ring to set up a charge in, which is interrupted by a savant kick from Fulton. Lots of chops, one off the ropes gets Fulton a two count. Moved then starts chipping away but is interrupted by a knee and a clothesline. Rolling sexton by Fulton also gets two.
Fulton goes up to the second rope, but Movado gets his knees up. Clotheslines from Movado can't take the big man down. Shots to the midsection, and then a drop kick to his knee. Back to the left right chops in the corner, another worm, and a dropkick to Fulton in the corner. Movado then does a handstand splash for two. Off the ropes, Fulton hits a Samoan Drop. Then off the ropes he hits a swinging face buster for the 1-2-3
Your winner: Mad Man Fulton
Chris Jericho's Rock 'n Wrestling Rager at Sea video package
Bound For Glory Knockout's Title Match video package
Gisele Shaw vs. Scarlett Bordeaux
This was supposed to be a three way match with Keira Hogan, but since she was put in the coffin on Thursday, she is a late scratch, so its a one-on-one match now.
This is Scarlett's first official televised match with IMPACT!
Gisele talks smack to start, and then poses for the crowd. Scarlett them poses and the crowd cheers loudly. Gisele goes to a mild reaction. Scarlett goes again and the crowd erupts. Gisele again, but goes for a cheap shot and Scarlett takes advantage. Lou These press, and then dumps Gisele over the top rope and kicks her to the floor. Scarlett goes up top, and hits a HUGE cross body block to the floor!!
Scarlett tosses Gisele back in , covers for two. forearms exchanged, and then chops by Gisele in the corner. Scarlett reverses things, and whips Gisele off the ropes, reversed, and then hits a head scissor take down. Scarlett hits a scoop power slam followed by an elbow for two.
Scarlett hits a Stinger Splash in the corner, goes for a butt attack, by Gisele rolls to the outside. Scarlett goes for s suicide dive by Gisele hits a forearm and pulls Scarlett outside and hits a suplex on the floor. Gisele puts Scarlett back in, covers for one. Gisele kicks Scarlett's ribs, then hits a gut buster for two. Gisele hits a standing duplex, hold son to roll into a second, then hangs Scarlett on the second rope for a twisting DDT for two. Gisele then goes up and misses a moonsault from the second rope, as Scarlett rolled out of the way.
A series of clotheslines from Scarlett, then rams Gisele into her backside and the second buckle. Running butt attack and Scarlett, she covers for two. Scarlett gets rolled up, one count, rolls back, now count, and Gisele hits a big boot for two. Gisele talks smack and slaps Scarlett, who spits in her pace! Scarlett gets a single leg take down and hits a sexton splash. Scarlett then hits a cradle DDT for a two count!!
Gisele then hits a sweeping back breaker, but can't make the cover. Gisele charges in with a spear and covers for two. Now Gisele is visibly frustrated. Scarlett hits some forearms then positions Gisele on her back for a backpack piledriver for the 1-2-3!!!
Your winner: Scarlett Bordeaux (pin fall)
Bound For Glory Concrete Jungle Death Match promo video
Up next is the Eli Drake Dummy Challenge…
Eli comes out first and almost falls off the ropes posing for the crowd. Eli gets a microphone and says its not Detroit Rock City, no, when he's there its E-Li-Drake City. Says tonight he has a first class ticket on the gravy train for whoever wants to come out. Out comes ZACH GOWEN to answer the challenge!!!!
Eli Drake vs. "The One Legged Wonder" Zach Gowen
Eli gets his microphone back, makes fun of the crowd, before saying this is what's wrong with the wrestling business. Says no on in the crowd can do what he can, but day after day he sees Dummies, Yeah, with no athletic prowess, and now he's looking at someone who doesn't even have enough limbs to do this. He admires that he thinks he can do this, but we need to be honest, he's got one leg and he's facing E-Li -Drake, it just ain't gonna fly. Thats not an insult, thats just a fact of life. Tells him he would be smart to just go.
Bowen gets the mic and says welcome to Detroit, bitch! Says he's going to fin donut what happens when a one legged man challenges you to a butt kicking contest.
Bowen starts rolling and chasing down Eli, who ducks onto the apron. Back in they go face to face and he shoves Gowen down. Bowen with a school boy, into a front face lock, Eli rolls him up for one. Eli trips him, Gowen eggs off and Eli stops, telling Gowen to get up. Eli kicks him as soon as he's up, and continues to beat him down. Pounds away with forearms into a chin lock, Gowen back up and hits a jawbreaker. Eli kicks him again and goes for a slam, Gowen floats in for a two count. Eli with a slam and covers for two. Eli now stomps away at Zach, picks him up and shoulder blocks in the corner. Headlock and punches from Eli, but Gowen catches him with a boot on the way back in. Off the second rope, Gowen hits a dropkick, both men down.
Eli charges across and misses a shoulder charge, then Gowen ducks and sends him over the top rope. Eli misses another charge to the ropes, goes for a DDT, but Eli sidesteps and hits a forearm shiver. Eli goes for the Gravy Train but Gower rolls him up for two. Gowen hits a jawbreaker again, then goes up top for a moonsault, but Eli moves out of the way. Eli then kicks the one leg out from under Zach, picks him up and hits the Gravy Train for the 1-2-3
Your winner: Eli Drake (pin fall)
Bound For Glory video package
Global Wrestling Network video package
Matt Sydal vs. N8 Mattson vs. Ace Austin vs. Petey Williams
Fatal Four Way X-Division Match, I will try to keep up…
Matt talks smack to start, getting everyone to open their third eye. He then sits in the corner, telling everyone else they can go at it. Sedan then drags Petey out of the ring and they brawl on the floor. Ace and N8 face off in the ring. Single leg take down by Ace for one, then another cover for one again. N8 and Ace both hit a shoulder block and go down. N8 goes off the ropes with a senton, Ace roles out, Petey in.
Petey whipped to the corner, floats over N8 and goes off the ropes in to a head scissor take down. Drop toe hold onto the middle rope and Petey hits a dropkick to N8's back. Petey sets N8 into the tree of whoa, by Matt attacks from behind. Petey hits a mule kick, and then a drop toe hold, dropping Matt onto N8's crotch. Petey with a sharp kick to N8's face takes him off the buckles as well. N8 rolls out, now its Petey and Matt in the ring.
Matt with an arm drag and a kick to the back, Ace in, but gets the same combination. Ace with a drop toe hold, and a dorp kick and a kip up. Ace goes off the ropes and hits a plancha onto all three other men on the floor. Ace throws N8 back in, and logs on a leg choke, Petey then adds a Sharpshooter to N8, and Matt comes in with forearms to Petey, then locks a crossfire on Ace Austin. All men then release their holds.
Petey grabs N8, and whips his to a corner. N8 gets his feet up, charges out and eats a boot from Petey. Blocks the supplies attempts by Petey, but then forearm finds its mark. Ace Austin comes off the top with a dropkick to both men, and then a slingshot, handstand and a kick to Matt's face on the floor, all without leaving the apron!!
Matt then crawls under the ring, Ace looking for him, and gets attacked from behind by Matt. Matt throws Ace back in, N8 covers for one. All three men square off, with N8 and Matt attacking Ace. N8 and Matt try to outdo each other's chops on Ace, then Matt with a thigh kick. N8 whips Matt to Ace, who lofts him over the top, Ace fights off N8 and then Matt drops Ace.
Ace starts fighting back against Matt and N8, hits dropkicks, until Matt blocks and hits one of his own. Ace fights back again until N8 hits a knee to the gut. Ace reverses the corner charge and hits big boot, cover by Ace for two. Ace then goes up to the top, Matt Sydal cuts him off and hits him to the floor. Petey then hits a slingshot codebreaker on Matt, then a tilt a whirl side Russian leg sweep on N8 for two. Petey with a cradle face buster on Matt and calls for the Canadian Destroyer. Sets up on Matt, by N8 hits a face buster on Petey, then goes up top, and hits a leg drop from the top on Petey for two.
Ace with a kick to N8, then a face buster on his knees, covers for two. Ace whips N8 across, Petey interrupts, hits apoop up power bomb. Goes for the Destroyer, Matt interrupts with a knee strike. Ace Austin comes in Sydal blocks his kick and gets one of his own. Sedan hits his finisher, but N8 interrupts and hits a blue thunder bomb and gets a two before Petey Williams breaks up the pin fall. Petey and N8 reverse each other, Ace hits a blockbuster on N8, Petey hits the Canadian Destroyer on Ace Austin for the 1-2-3
Your winner: Petey Williams (pin fall)
Chris Jericho's Rock 'n Wrestling Rager at Sea video package
oVe Rules Match Bound For Glory video package
Ace Romero vs. Sami Callihan
Ace Romero weighs in at almost 500 POUNDS tonight!!! He's the man from the viral video who hit The Pounce that launched his opponent into the crowd!
Callihan starts throwing chairs and some 8X10s into the ring, and the referee cleans them out as Sami enters. Sami charges in with a kick, but a second charge and Ace hits a DROPKICK that knocks Sami out of the ring. Sami moves but Ace is in hot pursuit on the floor. Sami gets on the apron and hits a kick, then Ace pulls him down by the leg. Ace then hits a kick to the fact of Sami. Ace then begins climbing the turnbuckles but misses a leg drop to the apron off the second rope.
Back out to the floor, Sami hits some chops and sets Ace up against the post. Sami then spits on his hand and goes for a chop, but Ace ducks. Ace goes for the same and Sami ducks. Both men exchange punches on the floor. Sami then hits a kick and Ace hits a European uppercut that decks Sami. Ace breaks up the count out, goes back to Sami who jams the eyes. Sami parts the crowd and hits a punch on Ace, sitting him onto chair. Sami then spits on his hand, charges in with a huge chop. Headlock control on Ace and another straight right to the face. Sami charges again but this time with a big boot. Sami motions thats he's going around the world, betakes his lap around the ring, but Ace gets a boot up on Sami when he returns. Ace then hits a sexton splash on the floor on Sami!!
Ace finally throws Sami back in the ring picks him up, but Sami starts kicking away at Ace's thighs and chopping his chest. Sami goes for a power slam, but Ace doest move. Sami hits a big boot, but again goes for a slam and gets nothing. Ace then scoops up Sami, hits a slam and a senton for two. At this point, some of the arena lights go off, as Scott and Josh joke about it. Sami flips off Ace, so Ace tells Sami to screw him, and hits another senton splash for two.
Ace picks up Sami, but he rakes the yes, tries for a German, Ace with the switch, and Sami tries for a sunset flip. Ace goes to sit on Sami, Sami moves, Sami hits an elbow on Ace for a one count. Sami funds away with rights and lefts and removes his wrist tape. Sami locks on a reverse chin lock but Ace stands up and walks Sami back first to the corner, then back s up again, then misses a splash. Sami is the finally able to get Ace in the air for a bodyslam, but both men are down.
Sami off the ropes with a clothesline, and another, and another, but Ace won't got down. Ace responds with chops until Sami hits a big boot, and Ace chases him down and hits a huge clothesline to take down Sami. Ace then hits a sit out power bomb for two.
Ace sets Sami on the top rope and follows him to the top. Sami slips out and hits asuperkick to Romero's ankles. Sami gets back under and hits a top rope Death Valley Driver and Ace kicks out at one!!! Ace is the first back to his feet, but slaps from Sami, he goes off the ropes and Ace hits  big boot and locks on a rear naked choke. Sami then floats over and pins Ace down for the 1-2-3
Your winner: Sami Callihan (pin fall)
Sami grabs a mic and begins an O-V-E chant.
IMPACT! returns to Windsor, Ontario in March 2019 ad
Video package for Eddie Edwards vs Moose at Bound For Glory
Johnny Swinger & Jon Bolen vs. Eddie Edwards (w/Kenny the Kendo Stick) & Tommy Dreamer
Eddie will start with Bolen, as they circle and lock up. Off the ropes, Bolen levels Edwards with a shoulder block. Headlock take over and another shoulder block for Bolen. Eddie hits an atomic drop, then rings the arm of Bolen and Bolen gets out and tags Swinger. Eddie tags in Dreamer.
Swinger wants a test of strength, Dreamer doest want to, but eats a kick and a shoulder block from Swinger. Dreamer gets an arm drag and a shoulder block of his own. Dreamer then hits the American Dream punches and the atomic elbow. Arm ringer by Dreamer as he hammers away at Swinger. Swinger breaks out and tags in Bolen. Arm drag by Dreamer and Eddie comes in then tags Dreamer back in. Double team off the ropes with elbows and a double elbow drop, kick out by Bolen at one.
Dreamer and Eddie take turns tagging in and working over Bolen, Bolen then charges Eddie who low bridges the ropes, Bolen lands on his feet on the floor and Eddie dives out onto him. Eddie then calls for Dreamer to dive as we'll. Crowd chants E-C-W as he runs across, steps out of the ropes, and punches Bolen.
All four men start brawling on the floor, and Dreamer and Swinger head up the steps of the ramp. Dreamer spits beer in to Swinger's face and tells the crowd to clear the way. Swinger funds away at Dreamer and Tommy falls off the balcony onto the chairs below. On the other side, Bolen has Eddie. Swinger gets Dreamer back in the ring, Swinger drops the elbow and works over Dreamer on the mat. Bowen tags back in and works over Dreamer in their corner. A big elbow drops Dreamer off the ropes.
Bolen locks in a reverse chin lock and Dreamer gets to his feet, but Bolen pulls him down and covers for two. Dreamer gets whipped into the corner and Bolen tags in Swinger. Swinger starts stomping away and hits an elbow dos on Tommy for one. Tommy charges out of the corner with a cross body, both men are down. Tommy tags in Eddie, Swinger tags in Bolen.
Eddie levels his twice and chops away. Puts Bolen in the corner, but eats a boot and then Eddie hits a front face duplex and a huge double handed chop, into a cover, broken up by Swinger at two. All four men in the ring again, Eddie and Tommy mount their men for corner punches and then both get bit for their troubles.
Dreamer looking for a DVD, Swinger reverses and gets Kenny. Swinger misses Tommy who hits a cutter and gets Kenny. Bowen hits a side slam on GDreamer from behind and Eddie gets Kenny. Eddie hits a Bolen with Kenny and a DDT for the 1-2-3
Your winners: Eddie Edwards & Tommy Dreamer (pin fall)
Eddie grabs a mic after and attempts to start a "You Still Got It" chant with no luck.
Tommy then grabs the mic and and says that everyone thinks Eddie is crazy, but he's proof that if anyone grew up watching ECW you are hardcore and crazy, and he loves him for that!
Bound For Glory video package
GWN video package
Kongo Kong vs. D-Lo Brown
D-Lo talking smack to start, then starts with the forearms. Goes to slam Kong, but can't lift him. D-Lo then kicks and forearms away, but still can't slam Kong. D-Lo calls for a test of strength, Kongo raises his hand, but its much too tall for D-Lo. D-Lo then begins making Kongo dance, then kicks away, and attempts another unsuccessful slam. Kong whips D-Lo across and hits a huge back body drop.
Kong stomps away in the corner, then pounds the back of D-Lo against the ropes. punches exchanged, D-Lo still can't slam Kong. Kong hits a running splash on D-Lo, then a belly to belly that gets a two count. Kong then hooks the face of D-Lo against the ropes. Kong whips D-Lo corner to corner, but D-Lo moves and begins punching. D-Lo goes for another slam, but Kongo shifts his weight and falls on Brown. Kong gets up, then goes for a pin and gets two. Kong then hits a sexton, and a splash on D-Lo on the ground, smothering him into the mat.
D-Lo goes under the ropes, Kong follows with an axe handle to the back. D-Lo gains control on the floor, puts Kong against the ring post, but Kong moves and Brown headsets the post. Kong then splashes D-Lo against the post on the outside. D'Amore asks "remember when wrestlers used to get counted out of the ring??"
Kong puts D-Lo back in, and D-Lo starts fighting back. D-Lo goes for Sky High and can't get Kong up. Kong drops D-Lo in a corner and then goes and hits a running bowling ball splash in the corner. Crowd chants "one more time" for Kong, Kong goes to splash D-Lo, but he moves out of the way and hits several clotheslines in the corner. D-Lo finally hits the scoop slam in the middle of the ring.
Kong back to his feet, sidestepped D-Lo's charge and Brown hits the post. Kong then follows with a headbutt and a chokeslam, and Kong covers for the 1-2-3
Your winner: Kong Kong (pin fall)
Bound For Glory video packages
you can hear the producer yelling "music!" and someone saying back "I don't have it" before the main event starts. Finally the music starts playing
Moose vs. Johnny Impact
Moose gets referee Johnny Bravo to open the ropes for him so he can enter the ring.
Impact duck behind, Moose switches, and into a headlock. Off the ropes, Moose hits a shoulder block, misses a sexton, Impact misses a moonsault, both men kip up and face off. Trash talking starts from both me in the center of the ring. Impact shoes Moose, who returns the favor and the men come to blows. Impact hits an arm drag or two off the ropes and then a dropkick hits its mark.
Moose rolls out, Impact goes over the top but lands on the apron as Moose moves. Impact switches sides and hits a topei on Moose to the floor. Moose then thumbs both eyes of Impact before collecting himself. Moose grabs a chair, but the referee takes it away. Impact hits Moose and slams him face first in to the apron. A fan then holds Moose as Impact scores a right hand. Moose and Impact then brawl into the crowd and up the entrance ramp in  front of the bar.
At this point, the crowd is in the way and you can see nothing.
You then see Moose go for a summersault through a table, but you can't tell if Moose hit Impact, Impact put Moose through the table, or Impact moved out of Moose's way.
Impact then brings Moose back down the entrance stairs, obviously he came out the better of the table exchange. Impact throws Moose back in the ring, gets a drink of a fans beer, but then Moose welcomes him back to the ring with a low blow.
Moose then goes ground and pound on Impact, and then both men struggle to get back to their feet. Moose begins the chops and whips Impact hard into the buckles. A couple more chops from Moose but misses the third and Impact throws uppercuts and jabs. Moose chases Impact out and hits an European uppercut, Impact follows with a low knee, misses the Shining Wizard, Moose with a school boy in to a power bomb and gets a two count.
Moose stomps away at Johnny, picks him up, and chops him back down. Moose picks Johnny back up, and chops him down again. Moose then goes to the second rope and goes for the Moose-sault, but Impact moves out of the way.
Both men back to their feet and start exchanging blows. Impact hits two flying elbows and a leg lariat to take Moose down. Standing shooting star press gets a two count. Impact positions Moose and heads up to the top rope. Johnny goes for the Launch to Impact, Moose moves, he rolls through and hits a kick to Moose's midsection, followed by a swinging neck breaker for two. Johnny picks up Moose, but he's met with a chop, and delivers a receipt. Both men exchanging blows again, Moose pulls off the glove, but Impact hits a super kick. Off the ropes, Moose hits a pump kick, Impact hits a step up enziguri, Moose hits a headbutt and then Impact  hits an Impact Kick, leaving both men down again!
Moose charges Impact in the corner, eats a boot, but hits a Go To Hell on Impact for two! Moose now goes up to the top rope,  Impact meets him with a right hand and heads up as well. Impact goes for a superplex, Moose blocks. Moose then bites Impact to get him off, but Impact comes back and hits a Spanish Fly off the second rope, but Moose kicks out at two!!
Impact then drags Moose to a corner, calls for Starship Pain. Goes for it, Moose rolls away, Impact lands on his feet, but Moose hits a pop-up powebomb, but cannot capitalize. Moose rolls out of the ring to collect himself. Moose grabs another chair, and brings it in. Referee Bravo takes this chair away as well, but Moose grabs the original chair and hits Impact in the head!! Bravo comes back and Moose covers, but only gets two!!
Moose gets Impact up, misses The GameChanger, but eats a drop kick from Impact and Moose runs into the referee. Impact gets a school boy but theres no referee to count. Moose then kicks a field goal like low blow on Impact in the middle of the ring. Moose grabs the chair, kicks the referee in the face, hits the mat, and tosses the chair to Impact a la Eddie Guerrero. Impact realizes what Moose is doing, wraps the chair around his own neck and lays down as well. Referee Bravo is confused. Moose swears he didn't do anything, the referee tosses a chair, and Impact hits a super kick on Moose. Impact then hits Starship Pain for the 1-2-3!!!
Your winner: Johnny Impact (pin fall)
Impact has a microphone, saying Moose kicked his ass tonight, but Moose is the one who woke up in SlamTown, and now he is more focused on BFG than ever! Says he's not going to New York for a Twitter war, he's going to take the IMPACT! World Championship out of his hands! He says theres nowhere to hide, Johnny Impact will be waiting for him, and he will see him in SlamTown!!
THATS ALL SHE WROTE! See you for IMPACT! on Thursday and next Sunday, Bound For Glory!!!!
Follow along on Twitter @OldSkewlPantz and don't forget the Bearded IMPACT! Podcast every Friday morning!!!
---
Always Use Your Head and visit the official Pro Wrestling Tees store for The Chairshot All t-shirt proceeds help support the advancement of your favorite hard-hitting wrestling website, The Chairshot!

---
Mitchell's WWE SmackDown Live Results & Report! (10/16/18)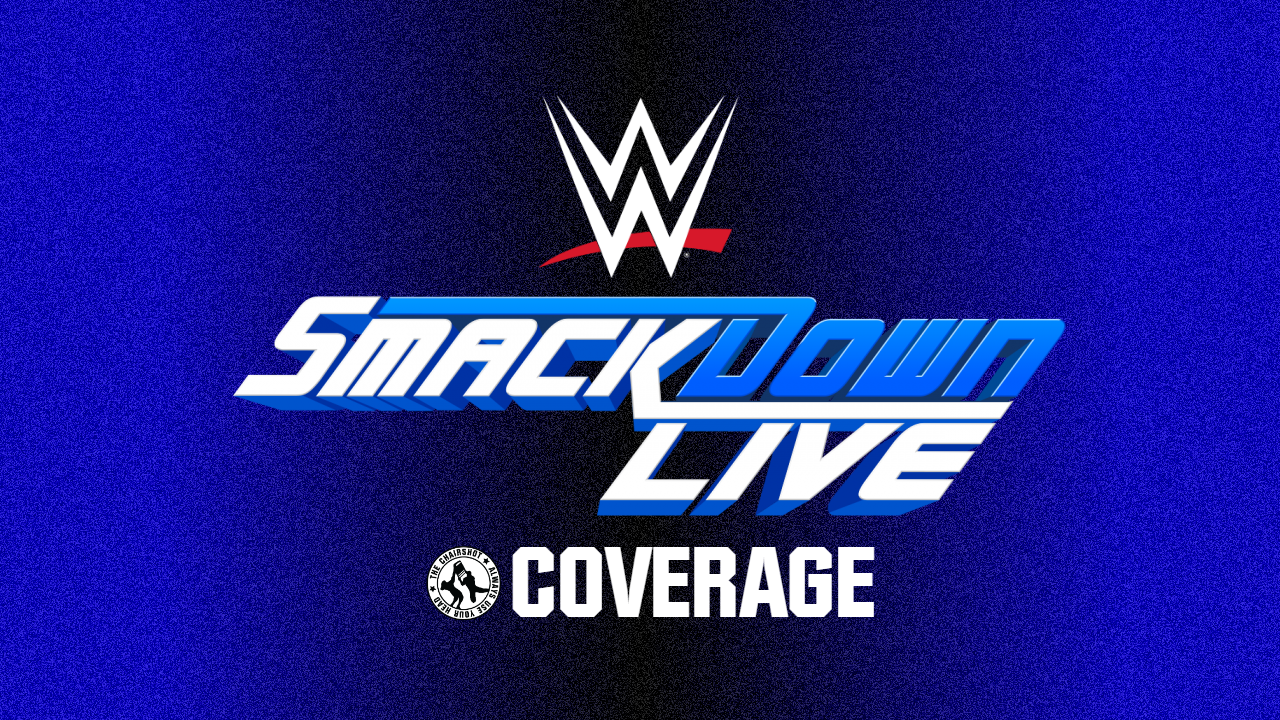 It's SmackDown episode 1000!! The Undertaker, Rey Mysterio AND Evolution will all be here to celebrate this milestone! Plus, more WWE World Cup qualifiers!
OFFICIAL RESULTS
AJ Styles & Daniel Bryan VS The Usos; The Usos win.
WWE World Cup Qualifier: The Miz VS Rusev; The Miz wins and qualifies for the WWE World Cup.
SmackDown Tag Team Championships: The New Day VS The Bar; The Bar wins and become the new SmackDown Tag Team Champions.
WWE World Cup Qualifier: Rey Mysterio VS Shinsuke Nakamura; Mysterio wins and qualifies for the WWE World Cup.
PLAY BY PLAY
SmackDown hits 1000!!
From Attitude Era to Ruthless Aggression to the NEW Era, the Blue Brand has always provided the WWE Universe with some of the most memorable moments in all of WWE history! From John Cena's debut to the House that AJ Styles Built, there's no less than 1000 favorite moments, and here's to 1000 more.
Truth TV returns!
The newest hit talk show has its second episode on the 1000th episode of SmackDown! Over the years, Truth TV has had it's share of memorable moments, but none more than tonight. Carmella reminds Truth they've only had one episode before this, and they were technically cancelled. Well then time for a DANCE BREAK! Truth and Carmella Floss, then return to their seats. Fans want "One More Time!" but they've got a show to run. Moving on to business, Truth's guest needs no introduction. Well then, DANCE BREAK #2! But okay, with that over, Carmella says they really should introduce their guests. Then welcome to the ring, Stephanie McMahon?
The Raw Commissioner is here and heads to the ring, as she was a former Women's Champion after a controversial match on SmackDown. But while she's happy to be here, the fans aren't so excited. Stephanie notes how she was the original SmackDown GM. She had a vision for this show, and it's so great to see that vision come to life here on the 1000th episode. Truth, go ahead, ask away. Well then his first question is… Here comes the money! SHANE McMahon returns! THE SmackDown Commissioner joins his sister in the ring, and DC is happy to see him. Stephanie lets her brother have his moment, and wonders why she never gets any love. Shane officially welcomes us to the 1000th episode live from America's capital!
But Shane watched that opening video package. There's such amazing history on SmackDown, and this episode wouldn't be possible without the fans. On behalf of the WWE, Shane thanks the fans in attendance and the millions watching at home for making both this show and all of the WWE a success. Stephanie complains that Shane just panders and that the fans should be smarter. Shane welcomes his sister to the "A Show". No, it's a show. It is only the second longest episodic television series because Raw is first. On Raw, their hold things to a higher standard, and certainly wouldn't kick off with Truth TV. Stephanie says Raw is bigger and bolder. And yet Stephanie's here to cash in on SmackDown's popularity. What SmackDown does is put things on that fans want to see.
Wait! FATHER McMahon is here! The Chairman, Vincent Kennedy McMahon, heads to the ring! The fans like seeing him more than Stephanie, too! Vince takes a mic and Stephanie cheers her father on. Vince says no one wants to see his kids fight. The fans want to be entertained. That's what the "E" stands for. But how to entertain on SmackDown 1000? Vince has an idea. How about a dance break? DC loves that! Shane tangos with Carmella while Stephanie does her best shimmy. This is just the opening, get ready for more big moments on this historical night!
AJ Styles & Daniel Bryan VS The Usos!
Crown Jewel will pit the Phenomenal One and The Yes Man against each other over the WWE Championship, but that's not for a couple weeks now. Can champion and challenger get along long enough to win and escape the Uso Penitentiary?
SmackDown returns as Jimmy & Jey make their entrance, and the teams sort out. Bryan starts against Jey, and they shake hands to show respect. They circle in the ring and tie up. Bryan gets the headlock, but Jey powers out. Bryan runs him over and things speed up. Jey walks into a drop toehold and then Bryan Mahistrols, TWO! Bryan keeps on Jey with an arm wrench but Jey forearms out. Bryan gives a European Uppercut in return, then whips. Jimmy tags in while Jey reverses, and they both back elbow Bryan down. The Usos drop double elbows, then cover, TWO! Jimmy stays on Bryan with chops that put Bryan in the corner. Bryan hits back with kicks in the corner, but Jimmy headbutts. Jimmy whips corner to corner but Bryan goes under, to then Dragon Screw the leg!
Bryan tags Styles and DC fires up. Styles kicks Jimmy around but Jimmy grabs a headlock. Fans duel as Styles slips out to get his own headlock. Jimmy powers out but Styles hurdles him to then kick the leg again. Styles grabs the leg but Jey tags in. Jimmy shoves Styles, Styles misses the splash to get double kicks! Jey covers, TWO! Jey stalks Styles while fans rally up. He throws hands on Styles in a corner, but stops at the ref's count of 4. Jey walks into Styles' haymaker but gives an uppercut back. Jey whips Styles corner to corner hard! Styles goes down, clutching his side. Jey backs off and takes aim, "Uce! Oh!" hip attack is countered into the Calf Crusher! Bryan intercepts Jimmy into a Yes Lock!! Double submissions, but double ropebreak. The Usos escape while we go to picture in picture.
Bryan and Styles stand tall while the Usos regroup. Fans cheer 'YES! YES!" for them both while teams return to their corners. The Usos talk strategy all the way, then return to the ring. Jimmy tags in and circles with Styles. They approach but Jimmy kicks low and headbutts hard. He stalks Styles to the ropes to give him a stiff chop! He drags Styles around and tags in Jey. The Usos split the wishbone! Styles writhes but Jey is on him. Jimmy tags back in and the Usos split the wishbone again. Jimmy circles Styles then tags Jey back in. The Usos mug Styles no, then Jey whips Styles. Styles slips out and throws a Phenomenal Blitz on Jey! He whips but Jimmy tags in, and the Usos double hotshot Styles! Bryan is worried while Jimmy covers, TWO!
The Usos keep their cool as Jimmy wraps a chinlock on Styles. Styles endures while Bryan and fans rally up. Styles gets up but Jimmy wrangles him back to the mat. Jimmy squeezes tighter but Styles sits back up. Styles gets up and fights his way out. Jimmy switches to a waistlock but Styles fights out of that, too. Styles blocks the kick but ends up getting the dragon whip enziguri! He staggers but Peles Jimmy down! We return to single picture as fans rally up again. Styles and Jimmy crawl towards their partners, hot tags to Jey and Bryan! Bryan rallies with right hands and left kicks in a corner! He whips but Jey reverses, only for Bryan to go up and over and DIVE on Jimmy! Bryan intercepts Jey, too, then climbs up top.
Bryan leaps for a missile dropkick! He kips up and DC fires up with him! Bryan aims at Jey, and gives him those YES Kicks! The buzzsaw hits! Cover, but Jimmy barely breaks that in time! Styles leaps in but Jimmy gets under, but Styles sends him back out. Styles brings Jey up but gets an uppercut. Bryan swings on Jey but Jey dodges, sending that punch into Styles! Jimmy tags in while Bryan check son Styles. Bryan ducks Jimmy, that SUPERKICK hits Styles! Bryan runs into DOUBLE SUPERKICKS!! Cover, The Usos wins!
Winners: The Usos, Jimmy pinning
The former tag team champions prove themselves the superior team, and this respectful rivalry between Bryan and Styles might change. Can Bryan and Styles manage to keep things civil on the way to Crown Jewel? Or is this battle bound to get personal?
SmackDown GMs reunite.
Paige meets with not just Vickie Guerrero, but Teddy Long, too! And sadly, John Laurinitis. But these GMs collaborated, and we get an amazing SmackDown Tag Team Championship match later tonight! Will the New Day keep their fifth reign going through episode 1000? Or will Cesaro & Sheamus prove that they don't just set the bar, they ARE The Bar?!
SmackDown is EVOLUTION!
Though a predominantly Raw faction, Triple H, Batista, Randy Orton and Ric Flair have had their SmackDown moments. And now for #SD1000, they're all here together again! Almost 50 total world title reigns between the four of them, the Viper, the Nature Boy, the Animal and The Game head to the ring. HHH starts by saying "1000 episodes! How do you accomplish something that monumental? You accomplish it by evolving." Day by day, month by month, year by year. And how do you celebrate it? By bringing together the one group that epitomizes the word, "Evolution". Ric Flair takes to the mic and fans "WOO~!" all over for him. 1000? You kidding? That's a lifetime! And keep in mind, Ric likes 10000 more.
Orton speaks and says this brings back some fond memories. What better way for a young kid to get his start than with this group? But it was just a start, and Orton himself has evolved. While HHH runs the show, while Ric lives through his daughter and Batista spends more time in a make-up chair, Orton has been making a name for himself! Batista is DC's own, and he admits that he's a little nervous being back after so long. But he'll enjoy every second of it, ignore what Orton said, and as many of the WWE Universe know, the last place he wants to be is with this mic in his hand. He thought about what he'd say on this special night, and has four things.
First, he wanted to be here tonight because it's episode 1000! Episode 1000 of a brand he helped build! Second, the show is in his hometown "a poor kid who worked two blocks down the road bouncing at nightclubs for 13 years." And here he is speaking to all of the fans, "it is a dream come true." Third, is the fans themselves. The fans here, the fans around the world, booing and calling him "Bluetista" and all that, Batista always busted his ass for them! He loves the fans, and wanted nothing more than to entertain us. Didn't matter if he won or lost, he just wanted to entertain, "You're welcome." And fans thank him for it.
Fourth and finally, not the least of which, is because he'd be with Evolution. Evolution is special. The molecules changed in the room when the four of them walk in. When that theme plays, "it's a different vibe." Four different world champions built a force unlike anything before or since. Batista points out Orton, a 13-time world champion. Batista knew Orton was great since OVW. Ric and HHH knew it, the fans knew it, Orton has more talent in his pinkie than most guys in their whole bodies. Ric Flair, "Space Mountain", the 16-time world champion! There's nothing Batista can say that we don't already know. Or is there? "Keep that thing in your pants."
And of course, HHH. The 14-time world champion who has single-handedly changed this business, runs this business and IS this business today! There's nothing HHH hasn't done. Except beat Batista. Fans do remember that, too. Orton and Ric are anticipating something going down as Batista and HHH stare down. Ric keeps the peace while Orton keeps his distance. But then HHH and Batista hug it out and it's all good. The music hits and Ric says it's party time. They all shake hands and hug again, and Evolution stands together. When and where, if at all, will we see these four together again?
WWE World Cup Qualifier: The Miz VS Rusev!
The Hollywood A-Lister may not be challenging for the world title, and the Bulgarian Lion may not have a tag team anymore, but that won't stop either man from pursuing the title of best in the world today! Will Rusev MACHKA Miz even before the Mixed Match Challenge after this?
SmackDown returns at the bell and Rusev rushes Miz with a shoulder tackle to a corner! As a special bonus, Kurt Angle is on commentary, as he's already in the WWE World Cup. He watches as Rusev runs and heel kicks Miz down. Fans rally for "Rusev Day!" as he stomps the mat. Miz stands up and bails out, but Rusev pursues. Rusev puts Miz back in but Miz distracts teh ref. Rusev comes in and attacks but Aiden English swipes at Rusev!? Miz rolls Rusev up, Miz wins!?
Winner: The Miz, by pinfall; qualifies for the WWE World Cup
The Drama King won't let this drama go, as he tells Lana off about ruining Rusev Day. Lana tells him off with a kick to the crotch! Then Rusev comes around to grab English and throw him into steel steps! Twice! Rusev brings English up and throws him into the other steel steps, then rips English's shirt off to throw him across the announce desk! The enraged Rusev looks ready to tear English apart, when and where will Revenge for One Night in Milwaukee come?
Curt Hawkins meets with Edge backstage!
The Rated R Superstar has nothing to help his former Edge-Head get over his insane losing streak. But he does have a talk show to get to, after the break!
The Cutting Edge returns!
The Rated R Suuuuperstar is back to host his WWE talk show, and says that a man he knew lived his life huge. It doesn't get any bigger than episode 1000. So Edge just had to be here, because SmackDown was always his show. Edge's greatest moments were here. He cashed in on The Undertaker, he competed against Eddie Guerrero in a No DQ classic that lives on to this day, and he then married Vickie Guerrero. Oh and he divorced Vickie, too. But needless to say, SmackDown means something special to Edge. The last few weeks, he's been watching a certain something and had to come here to address it. "As strange as this sounds, the Rated R Superstar attempts to be SmackDown's moral compass." Yes, very weird. But with that, he introduces his first guest, Becky Lynch!
The Lass Kicker and SmackDown Women's Champion heads to the ring, holding her title up high. DC is happy to see Becky, and Edge thanks her for being here. They'll get to Charlotte eventually, but Edge watched Becky make her entrance. They have some similarities. Becky admits she did model her career after him, and appreciates being brought to the Cutting Edge. He clearly sees what she sees. And Edge wants her to hear him out. He wasn't supposed to be a main event player, the one on the posters and handpicked by the company. Edge scratched, clawed and bit for his opportunities, just like Becky. Fans let them both know, "You Deserve It!"
But Edge hopes Becky understands something. It seems like the right move to throw a friend away, but that's not the right choice. Edge hopes she hears him out. He made those same choices. If there was a relationship in his way, he stepped on it and crushed it! He left a trail of burnt bridges behind him, but the thing is, you can win all the titles you want and be on all the posters and ads you want, but your choices will change you. They will stain your soul. Edge still sees the good in Becky, and lets her know that the end result of all this, is her "sitting in your home, staring at the championships on your wall, reminiscing about all of your accomplishments, by yourself." Becky, here's the kicker: you won't even like yourself.
Becky sees where Edge is going with this. She doesn't like herself anymore. She LOVES herself! Becky doesn't want someone to condescend to her. Get out of her ring, and careful you don't hurt your neck on the way out. DC erupts for the defiant champion, but here comes The Queen! Charlotte can't believe Becky went there. But it seems it doesn't matter what anyone says, Becky only cares about the title belt. That's why Becky cheated at Super Show Down and then ran away last week before being put through the LEDs! Becky stands defiant but Charlotte enters the ring. Becky loves this new self? Then she'll love what Charlotte does to her. RIGHT NOW! The fight is on again!
Both women trade hands and referees rush in. They barely pull the two apart, but neither woman wants to stop. Charlotte gets back in to SPEAR Becky down! Charlotte hammers away but Becky kicks and claws back. The refs and security manage to pull them apart again, but there won't be any stopping them at WWE Evolution. Who will be THE Last Woman Standing?!
SmackDown Tag Team Championships: The New Day VS The Bar!
Awwww DC~! Prepare for a major title match on episode 1000! And The King and Booker T join commentary via the New Day section! But sharing pancakes and positivity aside, can ya boys, the five-time tag team champions retain? Or will Cesaro & Sheamus make this night historic for their own careers?
The bell rings and Sheamus starts against Xavier Woods. Sheamus gets a headlock and takedown, but Woods gets back up. Woods powers out but Sheamus runs him over. Sheamus brings Woods up to wrench his arm and whip him corner to corner. Fans want pancakes while Woods goes up and over. Things speed up and Woods slides to hit a raring elbow. He runs and tilt-o-whirl headscissors Sheamus, to then dropkick him down. Cover, ONE, and Sheamus has Woods on the ropes. King and Booker comment as The Bar get a cheap shot in. Tag to Cesaro and they stomp away on Woods. Cesaro sits Woods up for a seated cobra clutch.
Fans rally and Woods feeds off the energy. Cesaro shoves Woods but runs into forearms. Sheamus tags in and The Bar double whip and Bar Lariat Woods down. The Bar hug and have control while we go picture in picture. Sheamus taunts Big E while kicking Woods on the mat. Sheamus wraps Woods up in an armlock and grinds his forearm on Woods' face. The referee reprimands Sheamus but he shifts to a chinbar. WOods endures and makes his way up, but Sheamus holds on with a facelock. Woods reaches for Big E, but Sheamus lifts him and brings him back to The Bar's corner. Tag to Cesaro and Cesaro gives a big EuroUpper. Cover, TWO, but Cesaro is on Woods with a grounded cobra clutch.
Woods endures and DC rallies with Kofi Kingston on the outside. Woods feeds off the energy again, but Cesaro wrangles him back down. Cesaro cranks on the almost crossface-like clutch, but Woods fights out. Cesaro shoves him but Woods dumps Cesaro out! Woods crawls but Cesaro tags to Sheamus. Sheamus yanks Woods up as we return to single picture. Woods slips out of the back suplex, then dodges Sheamus to send him into the post! Both men are down and DC rallies up again. Woods crawls, Sheamus tags Cesaro, hot tag to Big E! Big E rallies with overhead belly2belly suplexes! He hits the side belly2belly, too, and then swivels those hips. Big E runs but has to clothesline Sheamus out. Cesaro rolls E up, TWO! Cesaro runs into the urenage! Cover, TWO!
Big E stalks Cesaro, scoops him up, but Sheamus saves Cesaro. Sheamus tags in and gives Big E a big knee! He runs but the Brogue misses! Big E tags Woods to then DIVE through Sheamus! He puts Sheamus in for Woods, who hits the Shining Wizard! Cover, TWO!! The New Day keeps its cool as Woods fires up. Woods tags Big E back in, and Big E scoops Sheamus. Sheamus slips out but Woods jumps over him as Big E hits post. Woods runs into the fireman's carry and Cesaro tags in. Rolling senton for Woods, but Big E gives Sheamus the Big Ending! Cesaro gives Big E the Gotch Neutralizer! Cover, but Woods breaks it! This already incredible match rolls on while we go to break!
SmackDown returns and Big E puts Cesaro sideways on the top rope. Big E clubs away on Cesaro then climbs up. He brings Cesaro up to join him, but Sheamus comes in with a tag. Sheamus clubs Big E and brings him around for a powerbomb position, that Cesaro adds a EuroUpper to! Sheamus covers with feet on the ropes, but Kofi stops that! Kofi won't allow that, but Sheamus glares him down, so that Cesaro will clobber him! But then Woods FLIES! Only to be caught and thrown into barriers! Sheamus goes back in the ring to refresh the count. The Bar clears off the New Day pancake tables, but WELL~! Here comes The Big Show?! What does he have against The Bar?! The Giant still storms his way to the ring, fury in his eyes.
Big Show comes around and The Bar backs off. Show helps Kofi up, to CHOKE SLAM HIM!? Through the table!! Why, Big Show, why!? But Big E turns around into a BROGUE! Cover, THE BAR WINS!!
Winners: The Bar, Sheamus pinning; NEW SmackDown Tag Team Champions
Is the Big Show on The Bar's side?! Is The Bar now a trio!? If so, will anyone hope to take those titles back with the World's Largest Athlete watching The Bar's back?
John Cena speaks.
"A long time ago in a galaxy far, far away, there was only Monday night Raw." But then the People's Champ gave us SmackDown in both the dictionary and on our television. It was a chance for new talent from Randy Orton to Batista, to some kid who said he had Ruthless Aggression. Cena regrets slapping Kurt Angle, but he doesn't regret his evolution as a WWE superstar. SmackDown 1000 is a TV milestone that only happened thanks to the fans. Cena has been so thankful to being "invisible" on many episodes, and hopes to have many more chances. When and where will we see, or rather, Can't See John Cena again?
WWE World Cup Qualifier: Rey Mysterio VS Shinsuke Nakamura!
The King of Lucha returns to SmackDown! And not only that, but he's immediately getting a shot at the tournament to prove who is the best in the world today! Can he overcome the United States of Nakamerica to do it? Or will the King of Strong Style welcome him back with a #Knee2Face?
The bell rings and the two circle. Nakamura backs Rey to a corner and kicks him down. He drives in knees, then snapmares Rey for a knee drop. Cover, ONE, and Rey gets to a corner. Nakamura is on him with more knees, but Rey kicks back. Rey throws forearms to back Nakamura down but Nakamura fires off forearms and knees. Nakamura squeezes Rey with a facelock, perhaps wanting a guillotine. Rey endures as fans rally up. He fights back with body shots but Nakamura knees and brings him to the mat. Rey endures the squeeze as fans rally and he fights his way up and out. Rey whips, Nakamura attempts to reverse but Rey follows, to tilt-o-whirl Nakamura down. Nakamura stands up and Rey is on him with forearms.
Nakamura knees Rey again, then gives more knees to the head. He has Rey down, but Rey dodges the Kinshasah to kick Nakamura into place. Rey runs but Nakamura bails out. Rey gives Nakamura a wrecking ball dropkick, then builds speed to SLIDE! The low-pe splash hits  and DC loves it. Rey catches his breath while the 10 count begins. Fans let him know "You Still Got It!" as he puts Nakamura in. Rey climbs up but Nakamura trips him up! Nakamura stomps Rey in the Tree of Woe and gives him Bad Vibration! The King of Strong Style has control of the King of Lucha while we go to break.
SmackDown returns as Rey hits the seated senton! He clubs Nakamura then whips. Nakamura puts Rey on the apron but Rey shoulders back in. Rey climbs up but Nakamura trips him up. Nakamura climbs up and drags Rey into a fireman's carry. Rey fights back and gets around, for a SUPER HURICANRANA! Cover, TWO!! Both kings of wrestling are down, but DC rallies up. Rey goes to the apron and springboards, into a gutbuster! Nakamura hauls Rey up onto the top rope, for the Top Shelf Knee! He dumps Rey down and covers, TWO! Nakamura keeps his cool as he drags Rey up and around, for the inverted exploder! He runs, but into a victory roll! TWO!
Rey ducks the right but gets the left kick, and Nakamura aims again! Rey ducks the Kinshasa and kicks Nakamura down. He gives another huricanrana, has Nakamura in place, 6-1-9!! Springboard splash! Rey wins!!
Winner: Rey Mysterio, by pinfall; qualifies for the WWE World Cup
The King of Lucha surprises himself, but he has defeated the King of Strong Style to move on to an incredibly star-studded tournament! Will Mysterio again be the victorious underdog when he goes up against the WWE's best?
The Undertaker is here!
The Dead Man was another living legend that made SmackDown what it is today, and he is back for episode 1000! He is also here because Crown Jewel sees a #FirstTimeEver as The Brothers of Destruction reunite to face the reunited Degeneration X. Taker takes the ring, and takes a mic, and after hearing the fans give a standing ovation, speaks. "At Crown Jewel, I've got three words for DX: Rest… In… Peace…!!" The Phenom doesn't need to say anything more. Destruction comes for DX, which legendary duo will survive their first-ever in-ring encounter?
---
Always Use Your Head and visit the official Pro Wrestling Tees store for The Chairshot All t-shirt proceeds help support the advancement of your favorite hard-hitting wrestling website, The Chairshot!

---
Mitchell's WWE Monday Night Raw Results & Report! (10/15/18)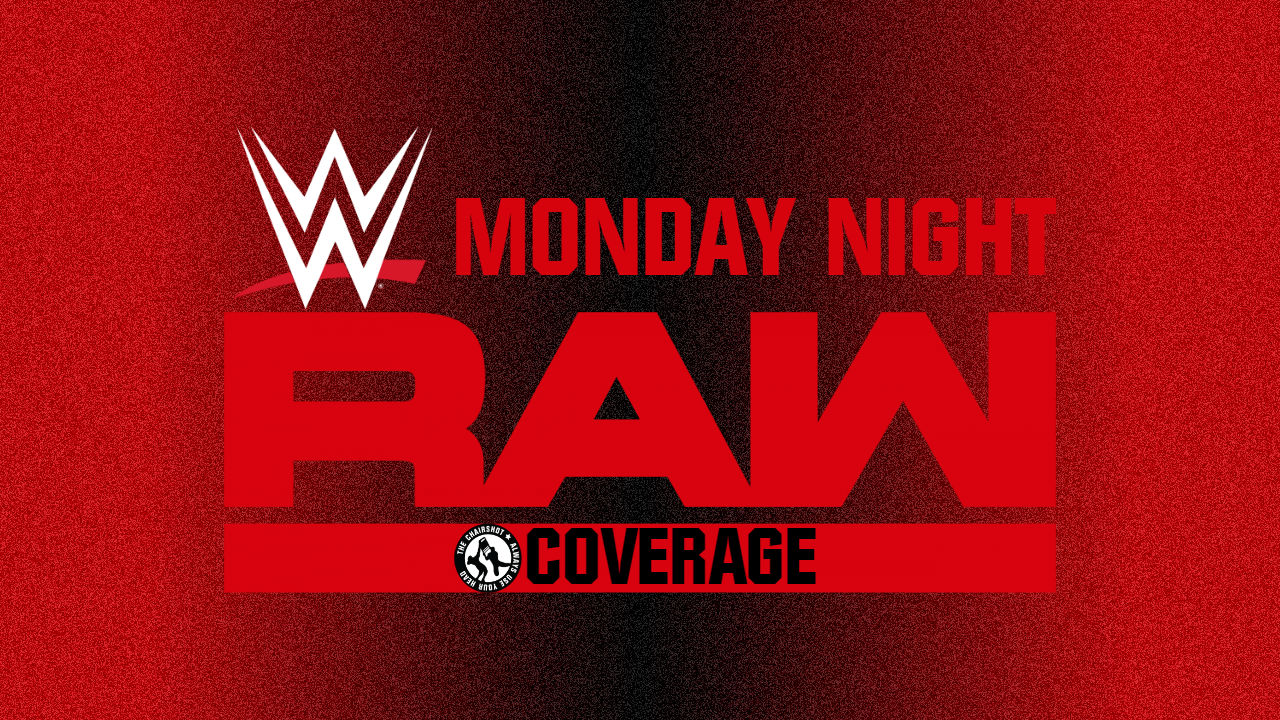 Last week's Raw saw the return of Degeneration X, and their challenge of the Brothers of Destruction! Will Kane & The Undertaker give us all their answer?
OFFICIAL RESULTS
WWE World Cup Qualifier: Seth Rollins VS Drew McIntyre; Rollins wins and qualifies for the WWE World Cup.
Ember Moon & Nia Jax VS Tamina & Dana Brooke; Moon & Jax win.
WWE World Cup Qualifier: Dean Ambrose VS Dolph Ziggler; Ziggler wins and qualifies for the WWE World Cup.
Finn Balor w/ Bayley VS Jinder Mahal w/ Alicia Fox & The Singh Brothers; Finn wins.
Bobby Lashley w/ Lio Rush VS Tyler Breeze; Lashley wins.
2v1 Handicap Match: The Authors of Pain w/ Drake Maverick VS Kurt Angle; The AoP wins.
Natalya VS Ruby Riott w/ The Riott Squad; Natalya wins, by disqualification.
Six Man Tag: The Shield VS The Pack; The Shield wins.
PLAY BY PLAY
Philadelphia is BRAUN!
The Monster Among Men and his Pack head out to the ring, still feeling great after having defeated The Shield in a Six Man Tag Team rematch last week on Raw. Braun Strowman moves on towards the Universal Championship at Crown Jewel in a Triple Threat against Roman Reigns and Brock Lesnar, while the Raw Tag Team Champions split the other two Shield Brothers in their Crown Jewel World Cup qualifiers. Dolph Ziggler speaks first, saying the WWE Universe is looking at the greatest trio in WWE History. Drew McIntyre says they didn't need matching outfits to do it, either. Strowman says they proved it last week, and will prove it again against anyone, anywhere! But if you didn't see it, here's the footage.
A highlight reel plays to show the final moments, where Ambrose would be caught off guard by a Claymore kick. Ambrose would be so upset that he just stormed out of the ring. Afterward, Ambrose was interviewed, and said, "I don't get it. Maybe I just don't belong anywhere anymore." McIntyre claims he hates to tell us "I told you so," but he does. The Pack broke The Shield, and can only imagine where Ambrose is as he tries to figure out where he belongs in the Shield agenda. Roman and Rollins are the only members who ever benefited from that team. But The Pack has spoken the truth, and only now has Ambrose opened his eyes to see it, and the Shield has been shattered. Strowman adds that at this rate, The Shield won't be around to help The Big Dog at Crown Jewel!
And speaking of, that brings us to the WWE World Cup. McIntyre will mow through Rollins, then the entire field of eight, and prove he's the best in the world! However, Ziggler points out his own qualifier, and who knows, these two might meet in the finals and Ziggler wins. That would be a shame, Ziggler. Ziggler's great, but buddy, you're no McIntyre. He knows, because he's the most consistent superstar in WWE, just check the math. Strowman says that as great as both these two are, Strowman makes sure Roman and Lesnar both #GetTheseHands! But wait, here comes The Shield! Not from the stands, but from the stage. However, it's only Roman and Rollins?
Rollins speaks up, saying there's some bad news. The Shield isn't shattered or broken, they're alive and well! But they were also listening about who is the best in the world, and there's news for McIntyre & Ziggler. Rollins will win and prove to everyone that he is the best. What a great speech from two-thirds of The Shield! But seriously, where is their "brother" Ambrose? Not that these two egomaniacs care that Ambrose accepted the truth. Ziggler doesn't really care, either, he'll take a forfeit. Shut up, Ziggler, you're not getting a forfeit. Ambrose runs on Ambrose time, so he'll do what he wants when he wants. Ambrose always shows up. But the funny thing is, they should worry more about these titles. Well, not that they're ever get near them. And Strowman goes to the back of the line after Crown Jewel.
Rollins has always liked Philly, but you know why? The cheese steaks, but also because Philly is a fighting town! McIntyre's already out here, Rollins is already out here, so let's have their match NOW! McIntyre accepts, and no one comes out to say "no", so it's happening next!
WWE World Cup Qualifier: Seth Rollins VS Drew McIntyre!
Raw returns as The Architect and the Scottish Stud both fight for the right to join the eight-man, one-day tournament to crown the best in the WWE today! They circle while fans chant "Burn it Down!" McIntyre powers Rollins to a corner, then dares him to come out. Rollins does and he circles with McIntyre again. Rollins gets a waistlock but McIntyre pries it off. McIntyre gets the headlock but Rollins works his way out, only for McIntyre to put it back on. McIntyre grinds Rollins down, and holds on as Rollins works to power out. Rollins works against the hold again, ad pops out the back. He wrenches the arm and yanks on it, but gets a forearm for it! McIntyre puts the headlock back on, but Rollins powers out. McIntyre runs him over, then things speed up.
Rollins tries a hip toss but ducks McIntyre's clothesline counter to then dropkick McIntyre. He keeps moving but runs into a kick from McIntyre. McIntyre lifts Rollins but Rollins headscissors him out. Fans fire up and Rollins builds speed, to DIVE! But McIntyre catches him for an overhead suplex! McIntyre drags Rollins up and in, then stalks him to the far side. Rollins bails out, but McIntyre pursues. He exposes the ring frame, but Rollins rams him into it! Then into the barriers! Rollins drags McIntyre up but here comes Ziggler! The Show-Off distracts Rollins and McIntyre crawls under the ring. Ziggler backs off and McIntyre reels Rollins into the frame! The Pack helps each other out to get control while we go to break.
Raw returns and Rollins fights his way out of the armlock. Ziggler stays ringside to coach McIntyre, and McIntyre chops Rollins. McIntyre runs in but into a SUPERKICK! Both McIntyre and Rollins are down, but Rollins gets to the apron. Rollins fires himself up, then springboards in. McIntyre gets under but Rollins evades him to slingblade! Rollins gets to a corner but McIntyre is on him with a back elbow. McIntyre drags Rollins out by his legs, but Rollins turns the inverted Alabama Slam into a victory roll! TWO! Rollins dodges and sends McIntyre into the post! Then he hops up and jumps for the blockbuster! Cover, TWO! Both men are down but Ziggler is relieved. Fans rally up with "Burn it Down!" and Rollins stands up. Rollins climbs up a corner, but McIntyre stops him with a right.
McIntyre chops Rollins, then climbs up to join him. He lifts Rollins but Rollins fights out. Rollins swing kicks McIntyre into the Tree of Woe! Rollins climbs back up, but McIntyre sits up to throw him off! Both men are down again, but now McIntyre climbs up. Rollins stands, leaps up and SUPERPLEX! Roll through, Falcon Arrow from McIntyre! Cover, TWO!! Both men are down again as Rollins survives the halfway counter. McIntyre stands and punches Rollins, but Rollins throws punches back. McIntyre kicks and chops, but Rollins reverse the whip. Rollins dodges the boot and hits the enizguri, to mule kick! Rollins stomps but Ziggler distracts again. But Rollins still stops McIntyre, and clotheslines him out, to DIVE on Ziggler! Then DIVE on McIntyre!
Rollins keeps moving and McIntyre gets back in, Mule kick, but Ziggler holds the ropes to send Rollins tumbling out! But here comes Ambrose! From behind! Ambrose throws Ziggler down but McIntyre clobbers Ambrose. CURB STOMP for McIntyre on the ground! A ring count has reached 8, McIntyre misses it!
Winner: Seth Rollins, by Count-Out; qualifies for the WWE World Cup
The Lunatic Fringe helps out his brother and now The Architect joins a star-studded field at Crown Jewel! But #AmbroseTime is still to come, can he defeat the Show-Off to bring all three Shield brothers to Saudi Arabia?
The Shield walk together backstage.
Rollins knew Ambrose would show up, he runs on Lunatic Time but it all works out. What did Rollins call him? What? He didn't call him anything. Ambrose is the funny one, right? The one they need in case of emergencies. It's not like that! Ambrose knows they didn't mean it like that, but he's got his own problems to take care of now. Ambrose's mood seems more unstable than usual. Are Rollins and Roman sure there aren't cracks in their Shield?
From the bowels of the arena, The Brothers of Destruction speak.
"Respect? Triple H and Shawn Michaels want to lecture us on respect?" The respect Undertaker and Kane had for DX died from DX's own dishonesty. This reunion is built on a bed of lies. Michaels claims he stayed away out of respect, but deep down in his soul, what killed him in the shadows was nothing more than fear. The fear that HBK would feel helpless all over again. Fear that he'd be humiliated again. And fear that Taker would put HBK so far down, he'd never be able to return.
Crown Jewel will see the Brothers of Destruction reunite to face DX for the first time ever! And it will be where all of HBK's fears come true. HHH won a battle in Melbourne, but he started a war that begins and ends at Crown Jewel. Then he can slink back to his boardroom while HBK can shuffle away to retirement. "Are you ready?" Their answer: "Rest… In… Peace…!"
Ember Moon & Nia Jax VS Tamina & Dana Brooke!
The War Goddess and Irresistible Force know that the enemy of an enemy is a friend. Therefore, they've become fast friends over having common enemies in Alexa Bliss, Alicia Fox & Mickie James. However, Dana has a returning superstar on her side as the Daughter of Superfly is back on Raw! These four women, plus Alicia and the IIconics are just the first of many to enter the WWE Evolution Battle Royal! The winner of that match gets a future Women's Championship match on their brand, but who here tonight will gain major moment towards that monumental night?
Ember and Dana start with the bell and tie up. They push each other around the ring, and Dana puts Ember in a corner. Dana bounces Ember off buckles, then backs off at the ref's count. Ember comes out but Dana gets her in a waistlock. Ember pries against the hold then bumps Dana off. She runs but Dana follows to run Ember over. Ember kips up while Dana brags, then sweeps the legs! Oklahoma roll cover, TWO! Ember whips but Dana reverses to a knee. Dana bounces Ember off buckles to then tag in Tamina. Tamina stomps and snapmares Ember into a chinlock and armlock. Fans rally up and Ember powers up to her feet. Tamina drags Ember back down while we learn of more SmackDown entrants, from Asuka to Lana to Carmella.
Ember endures and fans rally up. She stands and arm-drags Tamina off, but Tamina runs her right over. Tamina brings Ember over to then toss her to Nia's corner! Tamina dares Nia to tag in, so Nia does. These two powerhouses circle, and Tamina dodges Nia's punch to fire off her own. Nia pushes Tamina to corner splash, then rolls for a blockbuster! She kicks Tamina to a corner but runs into buckles. Tamina stomps then headbutts Nia. Nia headbutts back, so Tamina gives another. Tamina adds another headbutt, but Nia dodges the superkick to scoop her. Tamina slips out of the Samoan Drop to then lift Nia. Nia slips out and headbutts Tamina back. But Tamina still gets the Samoan Drop!? Both women are down but fans are loving this!
Nia and Tamina crawl for their corners, hot tag to Dana! Dana goes after Nia with fast hands, but Nia throws her at the corner. Nia runs in for a big splash, then tag to Ember. Ember climbs up while Dana staggers, into an Eclipse! Cover, Ember & Nia win!
Winners: Nia Jax & Ember Moon, Ember pinning
The Prophecy of Flame and the Game Changer win this one, but Tamina wants more! She and Nia stare down while Ember tries to keep the peace. Tamina shoves Ember, Nia shoves Tamina, Tamina SUPERKICKS Nia! But then everyone in the ring realizes that battle royal is coming, so Ember and Tamina dump Nia out of the ring! There are no friends in a shot at the Women's Championship, so Ember goes after Tamina! Tamina fights Ember off and then powers Ember up on the ropes. Ember resists, Dana comes in to dump them both out! Can the former statistician use numbers to her advantage and become #1 contender?
Ronda Rousey heads to the ring!
The Raw Women's Champion stood tall with The Bellas both in Melbourne and on last week's episode, but Nikki & Brie waited until they were back in the states to blindside and betray the Baddest Woman on the Planet! Nikki gets her shot at the title but Brie will be in her corner at WWE Evolution. Tonight, Ronda has Philly on her side as she speaks. Everyone knows what happened last week. Ronda wants an explanation. The Bellas owe her that much. Ronda waits, and the Bellas appear.
Nikki & Brie says that no one here paid to see Ronda, they paid to see the twins. Fans boo, because that's not true. But as for that explanation, Ronda isn't owed one. This is show business, not show friends. Ronda disrespected The Bellas first by disregarding what they've down for the WWE. Did Ronda think they'd sit back and just watch? Ronda is why they're back, because they were cringing at Ronda leading the (R)Evolution. She doesn't deserve to be here, she's a loser! She never deserved that title match, nor deserves to have that title. Nikki gives us a history lesson: they made Diva mean something. They made "Diva" strong. Total Divas and Total Bellas are what put Women's Wrestling on the map! They've done more in that ring than Ronda ever will. Nikki is the longest reigning Diva's Champion, and that current championship wouldn't exist without the Bellas.
Ronda tries to speak but Nikki interrupts. Is she going to try and break their arms? Philly wants her to! But Ronda stays in the ring as she says she was trying to be respectful. She knew WWE was their home first, and was trying not to be judgmental, even though the Diva's Era made her sick to stomach. They did the best they could with the best they had. When the Bellas came up to her, she thought they were so cool and accepting. She hoped they could be sister soldiers driving this (R)Evolution together! But that was Ronda's mistake for being idealistic and naive. The Bellas are the embodiment of a stereotype: DNB, the Do Nothing Bellas.
The Bellas weren't supporting Ronda, they were just after the spotlight, and Ronda has never seen such desperation for attention. The only thing the Bellas did that was impressive was how far they got with minimum talent! They leech off the names of their men! They plagiarize and dilute those men's moveset. The Bellas are just relics of the past waiting to be eliminated ilke smallpox. The wait is over, because Ronda could easily rip their arms off and beat them with them! Only the referees will be able to stop Ronda and even they're not that good. But Ronda is more than a pretty face. She will ruin them. It doesn't matter how much money is poured into marketing, "Bella" will become a four letter word!
Oh so the Bellas are talent-less diseases? "YES! YES!" Anyone who thinks that is just jealous! The word "Bella" has done more last week than Ronda has her entire WWE career. "You're welcome." The Bellas are the ground breakers, have knocked down more barriers and doors. Ronda doesn't even compare. Really? Knocked down doors? Ronda's been doing that her entire career, from judo to Strike Force to UFC and now, in the Bellas' home of the WWE! The only door Nikki ever knocked down was to Cena's bedroom! WHOA~! Brie holds Nikki back but Philly explodes with that one! Oh, and Cena threw Nikki out that same door. So are those two gonna catch this ass-whooping or is she gonna have to go up there?
Nikki & Brie throw down the mics, storm down the ramp, but then Nikki simply swivels those hips while security backs them up. Ronda meets the security, and knocks them down! The Bellas go running and Ronda holds down the ring. Philly is on fire and Ronda is just as heated. Will Evolution see a Diva holding her own? Or will she only be holding her broken arm after the Rowdy Women's Champion gets through with her?
Bobby Roode and Chad Gable talk with someone back stage.
It's Kurt Angle! He looks so relaxed. Yes, Angle owes Stephanie so much for this "vacation". His stress level is way, way down. Gable would love a hat like that. Check out that shirt, though. It's absolutely… GLORIOUS! They move on but Angle now parties with No Way Jose and his conga line! But then, Baron Corbin comes by. Angle must think he's pretty smart, huh? How long has it been since Angle wrestled 1v1 anyway? 12 years. Then to help Angle prepare, Corbin has a match for him. But Angle didn't bring his gear. Corbin's sure Angle will figure something out, in this Handicap Match with the Authors of Pain! Does the Olympic Gold Medalist stand a chance against two behemoths at once?
WWE World Cup Qualifier: Dean Ambrose VS Dolph Ziggler!
The Lunatic Fringe may no longer like that nickname, but he's still very much that with his behavior tonight. Will he be able to focus his frenzy and qualify for the World Cup like the Architect? Or will the Show-Off take advantage of his instability instead?
Raw returns as Ziggler makes his entrance, then the bell rings as we begin. They circle and tie up and Ambrose gets the hammerlock to headlock. Ambrose gets a headlock takeover, but Ziggler powers up and out. Ambrose runs him over with a shoulder, covers, TWO! The Lunatic keeps on Ziggler with a snapmare and crossface forearms. Cover, TWO! Ambrose snap suplexes, covers, TWO! Ziggler rolls to a corner but Ambrose is on him. Ziggler elbows him away, then gives Ambrose a neckbreaker. Cover, TWO, so Ziggler wraps him up in a sleeper hold and body scissor. Ambrose endures, then rolls to his knees. Fans rally up as he stands up and powers out. Ziggler kicks him low then turns him, but Ambrose powers out of the neckbreaker. Things speed up and Ambrose catches Ziggler to a Fall Away Slam!
Ziggler rolls out of the ring but Ambrose is on him. Ambrose throws Ziggler hard into barriers, then all the way to the other side! He drags Ziggler up and into the ring, then climbs up top. Ambrose leaps for the Lunatic Elbow but Ziggler gets under. Ziggler turns Ambrose around but Ambrose trips him up. Ambrose wants the Cloverleaf but Ziggler denies. Ziggler runs into a boot, then Ambrose heads up. Ziggler leaps up to join him, for a SUPER Facebuster! Both men are down as we go to break!
Raw returns as Ziggler scrapes his laces on Ambrose's face. Ziggler then aims, but Ambrose counters the superkick into a catapult! Ziggler hits off the post then slumps to the mat. Ambrose gets up while Ziggler comes back out. Ambrose ducks to then club and clothesline Ziggler. He whips Ziggler to run him over with an elbow, then drags him back pup for a suplex onto the ropes! Ziggler bounces off and to the mat, where Ambrose is ready with double chicken wings. Ziggler fights out, then leaps, but the DDT is denied. Sunset flip but Ambrose turns it to a Cloverleaf! Ambrose bends Ziggler back in the middle of the ring! Ziggler drags himself towards ropes, and gets the ropebreak! Ambrose holds on to 4 before letting go.
Ambrose gets up but walks into a hotshot on the ropes. Ziggler runs in but misses his corner splash. Ambrose double chicken wing, DODON BUSTER! Cover, TWO!! The Show-Off survives but the Lunatic Fringe is far from out of ideas. Ambrose climbs back up but Ziggler trips him up! Ziggler climbs up to join Ambrose, but Ambrose resists to then send Ziggler down with a gordbuster! Ambrose adjusts but McIntyer comes out! Rollins stops him but Ambrose decides to jump on McIntyre! Rollins helps Ambrose up but Ambrose shoves him away. Ambrose runs into the ring, and into a SUPERKICK!! Cover, Ziggler wins!!
Winner: Dolph Ziggler, by pinfall; qualifies for the WWE World Cup
The Raw half of the tournament is full, and Ziggler is the last man in! Rollins can't understand why Ambrose pushed him, but Rollins enters the ring to try and talk to Ambrose. Ambrose stands up and sees Rollins, but Ambrose just pushes past his friend. Rollins pursues, not giving up on Ambrose, but they start shoving each other. Roman comes out to keep the peace, and now Baron Corbin comes out!
The Constable sees The Shield bickering and wonders if they're still having problems. The last thing he wants is for this team to break up on his watch. So he'll give them a chance to redeem themselves in a special rematch from last week. The Shield VS The Pack III, tonight! Even if The Shield wasn't arguing within itself, two members have already competed and exhausted themselves. Will they be able to survive the wild dogs of war? Or is this night the last night The Shield will be standing together?
Strowman, Ziggler & McIntyre talk backstage.
The Show-Off is so fired up, because he knew they'd get the better of The Shield. Tonight will finally be the night! The Shield is cracked and will shatter. Ambrose is vulnerable, and while Strowman wants after Roman, he needs to first crush Ambrose & Rollins while Roman watches. Strowman isn't dumb. He knows how to hurt The Shield, so the other two need to listen. If they screw up out there, he promises they'll #GetTheseHands, too. The Pack doesn't seem as well-put-together, either. Will The Shield or The Pack break first?
Finn Balor w/ Bayley VS Jinder Mahal w/ Alicia Fox & The Singh Brothers!
The Extraordinary Man has his Huggable Mixed Match Challenge partner by his side in another match with the Modern Day Maharaja! Will Finn keep his win streak going? Or will #Mahalicia finally get some semblance of payback here in Philly?
Raw returns as both men stand in the ring. They circle with the bell and Mahal kicks low. Mahal scoops and slams Finn fast, then covers. TWO, so Mahal drives in his knees. Mahal wraps Finn in a chinlock, but fans rally up for Finn. Finn stands up but Mahal brings him back down to the mat. Alicia high-fives with each Singh brother as Mahal keeps Finn down. Finn feeds off the energy as the fans rally up again. Mahal knees low but FInn reverses the whip. Mahal sunset flips but Finn rolls through to dropkick him down! Finn drags Mahal up but Mahal powers him to a corner. Mahal runs into boots, Finn hits the slingblade! Finn shotgun dropkicks Mahal down, then climbs up top! COUP DE GRACE!! Cover, Finn wins!
Winner: Finn Balor, by pinfall
But wait, Bobby Lashley & Lio Rush are headed out here? The Manager of the Hour leads his client down to the ring, and then into the ring. Lashley stares down with Finn as Lio says that Finn wishes he looked more like Lashley. Lashley shows off as Lio talks him up. Bayley backs Finn off while Lashley continues to literally flex on him. The Rocky Mountain Machine and his 23 year old piece of gold rain on Finn's parade, but has his own match next. Will his new found ego be his downfall? Or is he truly the Heavyweight that's back to Dominate?
Bobby Lashley w/ Lio Rush VS Tyler Breeze!
Raw returns and Lio continues to hype up "My Man, Bobby Lashley!" He tries to start up a chant but Philly boos. The bell rings and Breeze is wary of Lashley. But Lio says The Big Man isn't ready yet. Show them the money pose! There it is! Lashley postures on the top rope again, showing that vascularity, but Breeze is actually wanting to have this match. Lio says no one looks as good as Lashley, and Lashley continues to flex. Breeze and Lashley finally circle, and Lashley powers Breeze to a corner. Lashley toys with Breeze and continues to flex. Breeze dodges but is powered away. Breeze ducks to enziguri! Lashley is stunned, Breeze hops up, and he leaps, but into Lashley's arms! Lashley switches to the Vertigo Suplex! One handed! Lashley slams Breeze down and Lio cheers him on.
But Lashley isn't done with Breeze, he lifts him for a Full Nelson! He thrashes Breeze around then throws him down. Lio likes what he sees as Lashley tackles Breeze in the corner. Lashley brings Breeze out and flexes again. Breeze fires off with fast hands and a dropkick! Breeze runs, but into a powerslam! Lio continues to chant for Lashley but Philly still boos. Lashley deadlift gut wrenches Breeze onto his shoulder, then drops him with the AK! Cover, Lashley wins!
Winner: Bobby Lashley, by pinfall
The Rocky Mountain Machine only lets Lio Rush raise his hand in victory. This new combination of Lashley's strength and Lio's mouth look to run all over the Raw roster. Does anyone stand a chance of stopping them?
Trish Stratus & Lita are here!
The two Hall of Fame women's champions were powerful rivals during their time in the WWE, but now they're allied against the sassy little Goddess and her own former six-time Women's Champion best friend. WWE Evolution will have a tag team match with no less than 20 title reigns in total, but tonight, Lita and Trish address Philly. They feel great to be back, because one week from Sunday is the first ever All Women's PPV. Lita knows Trish knows they'll– Before she can finish her statement, Alexa Bliss & Mickie James appear! Alexa says she's got this. From a present hall of famer to a future one, Alexa knows. Lita is worried that she and Trish will be humiliated! How are they going to compete with The Goddess? She'll run circles around them! Judging from the looks on their faces, Alexa nailed it.
Mickie says Alexa was spot on. She'll be Trish. Oh yes, if anyone knows Trish, it's Mickie. Mickie's Trish believes Mickie continues to elevate herself every single night. And they'll finally end Stratusfaction! Alexa says Mickie nailed it. But Mickie forgot the Stratus point, too. It's in the hips. But to face facts, Trish & Lita haven't been in a ring in a long, long, looooong time. And while those two were kicking back, Mickie & Alexa have been kicking butt. This is the epitome of nostalgia, but nostalgia is fleeting. If Trish & Lita think they can walk right in and beat two of the best, they're so wrong. Mickie & Alexa travel the world, it'll be so easy. Trish & Lita should just go home, find their wrestling gear way in the back of the closet. If they think they can just win right off the couch, they're sadly mistaken.
Are these two serious? Evolution will allow all the women in the WWE to make history, and you're out here talking 'bout practice? Practice? Alexa & Mickie could make their careers with this match, but they're talking 'bout practice. Practice? Philly likes the reference. But maybe Alexa & Mickie are right. The Hall of Famers should practice. Yes, some practice. Right now! Lita & Trish dare Alexa & Mickie to go, but Alexa & Mickie says they practice how they play. The jackets come off, but then go right back on. The Goddess and friend will wait for October 28th, but will they regret overlooking two hall of fame superstars?
Bayley encounters the Riott Squad.
Aw no, someone save Liv Morgan from a hug! Sarah Logan can't see anything from that blinding smile. But Ruby says there's no worries. Bayley doesn't have her best friend Sasha Banks, and can't call on Finn Balor. Bayley's only real power is running away from a fight. Will the Squad get away with teasing the Huggable One?
The Conquistador is in the ring!
The last we knew, the man in gold was the gold medalist. Is Angle resorting to his golden bodysuit because he doesn't have his ring gear?
2v1 Handicap Match: The Authors of Pain w/ Drake Maverick VS Kurt Angle!
Akam & Rezar don't care about Angle's legacy, they only destroy what they're aimed after. The Constable plans for this 2v1 beating to be payback on Angle for Angle taking away his shot at the World Cup. Will his plans go the way he wants? Or does Angle have something up his golden sleeves?
The bell rings and Akam starts while Corbin has a seat on the stage. Akam swings on Conquistador Angle but ends up in a waistlock. He elbows out before Angle can throw him with a German Suplex. Akam powers Angle to a corner then whips him corner to corner. Angle dodges an drolls Akam but Rezar tagged in. Rezar boots Angle down before he can put on the Angle Lock. Rezar runs him over with a clothesline, then tags in Akam. The AoP drag Angle up, and give him the suplex powerbomb neckbreaker! Cover, AoP wins!
Winners: The Authors of Pain, Akam pinning
Corbin is proud of these two, as is Maverick. But then Maverick realizes this isn't Angle at all! Akam sits Conquistador up and takes off the mask. That's definitely NOT Angle! Especially since Angle comes up behind Corbin to give him an Angle Slam! Angle gets the better of Corbin and AoP, but will he still be able to enjoy his "vacation"? Or will Corbin come up with something worse for him later?
The Riott Squad "decorate" Natalya's dressing room.
They give it a heaping helping of ketchup and mustard. They think it's hilarious, but will Natty have the last laugh?
Natalya VS Ruby Riott w/ The Riott Squad!
The Queen of Harts still owes the Squad for the beating weeks before Super Show-Down, but she doesn't have any back-up right now. Can she survive against such numbers at ringside? Or will Ruby and her girls #StartaRiott?
Natty has a mic as she comes out, because she says, "Ruby, Ruby, Ruby. Did you honestly think that I'm gonna walk blindly to the ring with you and your hooligan friends ready to attack me three on one?" No. She has back-up after all! It's Bayley! AND Sasha Banks! The Legit Boss is back from injury, and is ready to team with her friends! The bell rings and Natty goes right at Ruby! Ruby gets to ropes but Natty is on her. The ref brings Natty back and Ruby mule kicks her. Ruby throws forearms, then throws Natty down by her hair. Cover, ONE, but Ruby keeps on Natty with a chinlock. Ruby stares Bayley & Banks down, but Natty fights out of the hold. Ruby throws her down again, then covers, TWO!
Bayley, Banks and Ruby trash talk, Natty rolls Ruby up! TWO and Ruby kicks Natty down. Ruby covers, TWO, and the Squad grows frustrated. Ruby puts Natty in a cravat, but fans rally up again. Natty gets up, arm-drags out, but runs into an STO! Cover, TWO! The Squad is further frustrated, but Natty gets to a corner. Ruby is on Natty with shoulders into the stomach, then backs off to run back in. Natty dodges and denies Deadly Nightshade to then dump Ruby out. The Squad regroups while Natty recovers in the ring. Ruby gets in and grabs Natty by her hair. She brings Natty up but Natty SLAPS Ruby! Then takedown, to the Sharpshooter! Ruby endures, Sarah chopblocks!
Winner: Natalya, by disqualification
The fight is on! Sarah & Liv brawl with Bayley & Banks and toss them back out. The Squad focuses on Natty, lifting Natty up for Ruby to run. But Bayley & Banks drag Ruby out then double Thesz Press! Sasha knees Sarah and Bayley gives her a saido suplex. Liv runs into the backstabber, to Bayley2Belly! Natty has Ruby with a German Suplex! The Queen of Harts stands tall with the #LegitHuggable duo. Will they get the better the Squad? Or will it take just a little longer to #StartaRiott?
Elias sees his daily selection of guitar picks.
However, he is very upset. There is not a single green one among them! The stagehand says he couldn't find a green one, so Elias tosses the whole bunch back in his face. The green one was in his hair. It was a test, and this guy failed. The Drifter is ready for his performance, will he go uninterrupted this time?
Ladies and Gentlemen: Elias.
"My eyes are like a crystal ball and you are looking into the future." The future hinges on the one universal truth that even John Cena knows deep down, that WWE really stands for 'Walk With Elias!" Elias says that he was having lunch with Carson Wentz earlier today, and talked about his injuries from last season. The injuries were painful but the real pain was psychological, like pretending to care about the city of Philadelphia. Philly of course boos, but Elias continues to say that "Gritty" is not a good mascot. But Gritty is the spitting image of the people: a fat, googly-eyed slob! So please, silence phones, hold applause and while it's hard for Philadelphians to do, shut mouths! But here comes Apollo Crews!
Elias calls for the guys to cut the music. Apollo apologizes, but just wanted to interrupt Elias once. It felt like his turn, that's all. Well of course Apollo interrupts Elias, Elias is the best thing going. But Apollo better pray to stay on Elias's good side, because Apollo's career is in Elias's hands now. Elias is not gonna make a start out of Apollo tonight. Apollo admits he's not like Elias, with the guitar and the singing and the jokes. But that doesn't matter when he steps inside the ring. True, Apollo is apparently talented. But Elias has never seen it. Like how no one's seen Bigfoot of the Flyers win the Stanley Cup. Or like Elias being taken serious as a musician. Apollo has hold himself back for too long, seeing so many people pass him up, including Elias. "And straight up, I'm sick of it."
Elias can understand, being compared to such a star as himself! Compared to him, who is Apollo? Is Apollo not getting this? Elias can show you what happens when you interrupt him. Elias puts his guitar and stool aside, takes off the scarf and headset, but Apollo is ready with an enziguri! Then the trophy lift, that he holds onto for a good 10 seconds before dumping Elias down! Apollo says "That's who I am!" Apollo has all the talent he needs, but when and where will he get the opportunities?
Six Man Tag: The Shield VS The Pack!
The Hounds of Justice won in Melbourne, but the Dogs of War won in Chicago. Philadelphia is the site of this major tiebreaker, but both teams are looking ready to crack at any moment. Can Roman Reigns, Seth Rollins & Dean Ambrose hold it together? Or will Braun Strowman, Drew McIntyre & Dolph Ziggler outlast them on the road to Crown Jewel?
The tension is high as both teams stand across from each other. The bell rings and the ref asks the teams to sort out. Rollins steps up for The Shield, Strowman tells Ziggler to carry his weight. Ziggler takes the start and circles with Rollins. They tie up and Ziggler gets a headlock. Ziggler wants Strowman to see what he's doing because he can do it all day long. Rollins powers out and things speed up. Ziggler leaps into Rollins' arms, for a scoop slam! Rollins brings Ziggler over, tags to Ambrose, and snapmares Ziggler for Ambrose's sliding lariat. Rollins adds a knee drop and Ambrose drops an elbow. Cover, ONE, but Ambrose keeps on Ziggler. Tag back to Rollins and they double whip Ziggler into double shoulders and a split of the wishbone.
Strowman protests the double teaming while Ziggler scrambles away. Ziggler shoves Rollins into Ambrose! Ambrose takes offense but Rollins says it was Ziggler's doing. Ziggler gets away while Roman comes in to keep the peace again. The Monster Among Men wipes them all out! Ziggler hits Roman with the DDT! Cover, TWO!! The Pack almost finished it here, but the match continues while we go to break.
Raw returns and McIntyre grinds Roman into the mat with a forearm. Fans rally up and Roman fights up to his feet. Roman punches out of the hold, then runs, but into a spinebuster! Cover, TWO! Again the Pack almost ended it but Roman survives. Tag to Ziggler and the Raw Tag Team Champions mug Roman on the mat. Ziggler stomps and stalks Roman, then puts on an armlock of his own. Roman endures again as fans build to another rally. Roman fights Ziggler off and arm-drags him away. He rallies with lariats, then crawls for his corner. Strowman shouts for the tag, but Ziggler gives it to McIntyre.
McIntyre whips Roman but Roman leaps for another lariat! Roman again crawls for his corner and McIntyre rolls. Hot tag to Strowman, who is right on Roman. He whips and squashes Roman in the corner, then says "This is how you take care of stuff!" But McIntyre tags back in! McIntyre stomps a mudhole but then Strowman tags back in. The tension mounts as Strowman barks at McIntyre. McIntyre dares Strowman to get the job done then, so Strowman drags Roman out for a headbutt and a one-handed whip. Strowman runs corner to corner, but into a boot! Roman staggers but lifts Strowman. Strowman is too much, but he still misses in the corner. Roman tries again, and gets the Samoan Drop! Both men crawl for their corners, but McIntyre & Ziggler ditch the tag to blast Rollins & Ambrose down!
The Pack regroups, Ziggler tags in then tags McIntyre. They both go after Roman, Claymore ZigZag! Cover, but Rollins AND Ambrose break it! They kick Ziggler out then coach Roman up. Roman comes to and crawls for his corner, but McIntyre climbs up top. McIntyre leaps into an uppercut! Tag to Rollins! Springboard clothesline, then tag to Ambrose. They double clothesline McIntyre around then out of the ring. Strowman runs back in but misses, they double shoulder him out! Ambrose & Rollins build speed, to double DIVE on the tag team champions! Rollins & Ambrose keep moving, to double DIVE on Strowman! But he catches them both, so Roman saves them with a flying SUPERMAN PUNCH! Ambrose climbs up top, to leap at McIntyre, but McIntyre boots him. McIntyre goes for the legs but Ambrose jackknifes! Ziggler breaks the cover, but Rollins throws him out.
Rollins enziguris McIntyre, Ambrose hits Dirty Deeds! Cover, but Ziggler barrels Rollins into Ambrose again! Everyone is down again, but Ambrose and Rollins sit up first. Rollins again explains, but Ambrose is again upset. Ambrose turns around, but Rollins turns him back around, and Ambrose goes for Dirty Deeds! Rollins powers out of it, Ziggler shoves them into each other again!! ZIGZAG!! Cover, TWO!! Ziggler is furious, but McIntyre is back. They bring Ambrose up, but SUPERMAN PUNCH! SUPERMAN PUNCH for Ziggler, but Strowman scoops Roman. Roman slips out, and dodges Strowman again. McIntyre runs in but Roman dodges, the Claymore takes out Strowman!! McIntyre realizes what happened, but runs into a SPEAR!!
But Ziggler is lurking, only to be denied his ZigZag. SHIELD BOMB OUTTA NOWHERE! The Cerberus hits, Ambrose covers, The Shield wins!!
Winners: The Shield, Dean Ambrose pinning
In the end, the brotherhood survives! Ambrose knows who his friends are, and holds tight with Rollins & Reigns. If not eve The Pack can break them up, can anything stop this trio?
As for Strowman, Ziggler & McIntyre, The Monster is NOT happy. He joins them in the ring and Philly hopes they "Get These Hands!" Strowman drags Ziggler up and shouts "What did I tell you!?" He scoops Ziggler, for a Monster Slam! But then McIntyre gives Strowman another Claymore! That one was on purpose. McIntyre leaves Strowman behind and even ditches Dolph. However, Strowman eventually stands up, and dares McIntyre to fight him. Is The Pack the team that fell apart? Will McIntyre regret standing up to a Monster?
---
My Thoughts:
This Raw wasn't as good as recent weeks in my opinion. For one, we are getting more Shield and Pack and all that as we build to Crown Jewel, a PPV that might not even happen given current political climates. It was rather obvious the actual dialogue never once mentioned Saudi Arabia, so it seems WWE is just waiting to see how things turn out before making any substantial changes. And just looking at how the WWE World Cup qualifiers were left between The Shield and Pack, it's rather disappointing they aren't giving a chance to other stars. Finn Balor was relegated to squashing Jinder Mahal and then being overshadowed by Bobby Lashley & Lio Rush attempting to get heat. Philly didn't really go for it, and I myself am just hoping we get to Finn VS Lashley now before fans just stop caring about Lashley altogether.
It seems like the WWE is scrapping the Women's Tag Division at the moment, they're instead just throwing in all the women they would've had in tag teams into that #1 Contender's Battle Royal. I suppose that's fine, it'll allow them to get more women on the card and get that 50 Stephanie McMahon promised. The best moment of the night, though, was Ronda and The Bellas. It was probably the best promo battle the Bellas have ever been in, and Ronda's burn on Nikki was atomic! Their match is finally feeling good and will probably be worthy of the main event. The tag team match of Alexa-Mickie VS Trish-Lita sounds good given their promos, too, and could be used as a great opener or halfway point match.
Tamina's return was a nice surprise but it was almost too out of nowhere, no one really knew how to receive her. Her standing against Nia, that either needs to be a feud or a new tag team. When The Riott Squad picked on Bayley out of nowhere, it almost gave away that Sasha Banks was coming back tonight. And given the two of them backed up Natty against The Riott Squad, I'm thinking a Six Woman Tag at Evolution, after I assume next week's Raw go-home gives us a Boss & Hug Connection return against Liv & Sarah. I'd like to see Natty, Sasah & Bayley win, it just works for the sake of the Women's Tag that we're still waiting on.
Angle getting the better of Corbin was great. I almost thought the Not-Angle Conquistador was going to turn out to be Heath Slater given his encounter with Corbin a few weeks ago, but seems Slater can't even get himself a squash match now. This is good long-term build towards Survivor Series, Corbin VS Angle to be GM of Raw. I hope Slater teams up with Angle to continue fighting Corbin, but chances are WWE won't think of that. Though they did seem to realize Apollo Crews needs something to do, so he's having another go at Elias. But if this is a push for Apollo, it'll be his third time trying. Maybe Apollo just needs to go to SmackDown instead so that, as his promo implied, he can focus on his athletic ability. Plus, I'd love to see Apollo go against any of the SmackDown superstars.
But of course, the show ends with The Shield VS The Pack III. The match itself was great again, just as the other two times before. Story wise, I actually like that, for all the pushing of this Shield break-up where Ambrose no longer gets along with Rollins & Reigns, the team that's breaking up is The Pack. What's interesting is that after he stood up to Strowman, McIntyre didn't drag Ziggler away with him. Perhaps their team-up might be over soon, after they end up losing the Raw Tag Team Championships to either Rollins-Ambrose or The Authors of Pain. And of course, I bet their break-up happens during the match, which ensures the other team becomes the new champions.
My Score: 8/10
---
Always Use Your Head and visit the official Pro Wrestling Tees store for The Chairshot All t-shirt proceeds help support the advancement of your favorite hard-hitting wrestling website, The Chairshot!

---
Joe's CMLL Review & Ratings (10/15/2018)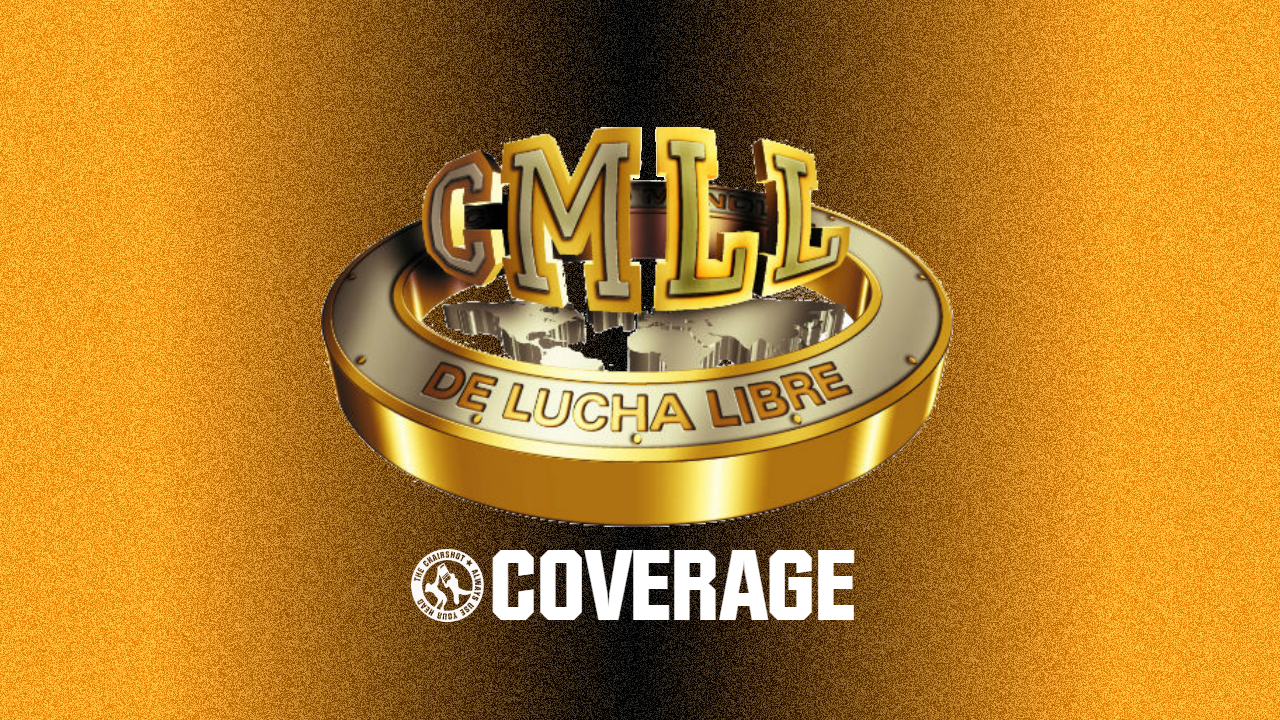 CMLL Arena Puebla Monday
Lestat, Rey Samuray, Asturiano vs Rey Apocalipsis, Joker, and Guerrero Espacial
Samuray and Joker start off and Samuray is so much taller than Joker. They start grappling on their feet which soon becomes mat wrestling. Asturiano and Guerrero make their way in and continue the trend of grappling. They hit a stale mate and shake hands bringing in Lestat and Apocalipsis. They pick up the pace as Lestat attacks his partners in the corner. Lestat gets Apocalipsis out of the ring, and hits Guerrero with a fireman's carry. Then Samuray hits a springboard 450 for the pin. Asturiano hits a lionsault on Joker for the fall. First Fall: Asturiano hits a lionsault on Joker for the pin.
Lestat and Apocalipsis start off the next fall. Lestat hits a hurricanrana and goes for a top rope dive but Rey's female companion covers him. Asturiano comes in with Joker briefly but he hits a pose and Samuray and Guerrero enter. Samuray hits a head scissors then a springboard arm drag, then feigns a dive. Lestat comes in with Apocalipsis. Rey has him in his corner and they take him out. Asturiano comes to make the save but he suffers the same fate. Samuray gets triple teamed until he's hit with a fireman's carry then a splash off the top by Joker which pins him. Lestat comes in and gets double teamed and then Guerrero submits him for the fall. Second Fall: Guerrero Espacial submits Lestat with a stretch for the fall.
Third fall starts with Lestat being triple teamed. Samuray makes the save and they start to exchange spots. Lestat comes in and hits a springboard leg drop on Apocalipsis but the count is broken up. Rey Samuray hits a lionsault but gets up after 2. Samuray hits a rotating dive off the top on Guerrero for the pin. Joker then hits him with a canadian destroyer for a pin. Apocalipsis and Lestat get in. Lestat hits a death valley driver. He goes to the top and misses the swanton bomb. Apocalipsis gets him in a leg roll which leads to an arm bar for the win. Third Fall: Apocalipsis submits Lestat with an arm bar.
Winners: Rey Apocalipsis, Joker, and Guerrero Espacial
Marcella, Lluvia, and La Vaquerita vs Dayls, Tiffany, Amapola
Tiffany starts with Vaquerita. They exchange submission holds and counters. Lluvia and Dayls make their way in. They start to work at a faster pace until Lluvia stops and takes her shirt off. Dayls doesn't let up and attacks her after. Lluvia hits a face buster and feigns a dive. This brings in Marcella and Amapola. Marcella hits a head scissor take over then a foot stomp from the top. The match starts to break down, Vaquerita hits a drop kick off the top, then Lluvia hits one in the corner on Dayls for the fall. First Fall: Lluvia pins Dayls with a corner drop kick.
Marcella starts with Tiffany and they're slapping each other in the chest to start. It quickly breaks down and all 6 women are in the ring. The two other are taken out and Vaquerita gets triple teamed. She gets taken out and Lluvia comes in and she gets drop kicked to the ramp. Marcella tries to help but she's drop kicked to the floor. Tiffany gets Vaquerita in a torture rack like submission for the fall. Second Fall: Tiffany submits La Vaquerita with a modified torture rack.
Third round begins with more triple teaming on Marcella. They take one out and move on to triple teaming the next. They make a come back and get a triple submission in the center of the ring but it's broken up. Marcella goes for a vertical suplex but Dayls reverses it into a small package for the win. Third Fall: Dayls pins Marcella with a small package.
Winners: Dayls, Tiffany, and Amapola
Diamante Azul, Kraneo, and Volcano vs Hechicero, Templario, and El Felino
Volcano starts off with Templario and I don't think you're going to see much mat wrestling with Volcano. Templario tries to move around Volcano but he can't because he's too big. Volcano hits a big boot on Templario sending him to the outside. All of them stare down for a moment before Azul and Hechicero come in. Hechicero tries to unmask him while they're grappling on the ground. Felino gets in their next with Kraneo next. Kraneo body slams Felino and is about to go for a splash but then Templario and Hechicero come in to attack him and this leads to a brawl. They hit Kraneo with a triple team spine buster but sell their backs afterwards. They get him in a triple submission afterwards. Hechicero hits a running knee on Azul and Felino pins him. First Fall: Hechicero hits a running knee on Diamante Azul and Felino pins him.
Second fall begins with them interacting with the midgets that are ring side. Hechicero and Templario hit a double suplex on Volcano. Hechicero, Templario, and Felino continue to triple team everybody. They start to make a come back and Kraneo hits Felino with a hip attack in the corner. Volcano hits a sit out press slam on Templario for the pin. Azul body slams Hechicero and Kraneo goes up to the top for a splash and pin. Second Fall: Kraneo pins Hechicero with a splash off the top.
Third round starts with Kraneo and Felino in the ring attacking each other. Kraneo hits a double splash on Hechicero and Templario after they try to double him. Templario then is in there alone with Volcano and he's trying to get him down again. He gets Templario out of there, Hechicero comes in and tries to hit a springboard attack but he's caught and slammed. Felino tries his hand but to no avail, and Volcano feigns a dive when Felino goes to the outside. I don't think we'll be seeing him dive. Templario is in there with Azul now. Azul gets off rapid fire tilt-a-whirl back breakers. Azul hits a hurricanrana on Hechicero then goes for a middle rope dive. Leading to Templario and Volcano in the ring again. Volcano hits a spine bsuter then his handspring splash. Kraneo sits on Felino after a failed sunset flip for the win. Third Fall: Kraneo sits out on El Felino after a failed sunset flip.
Winners: Kraneo, Volcano, Diamante Azul
---
Always Use Your Head and visit the official Pro Wrestling Tees store for The Chairshot All t-shirt proceeds help support the advancement of your favorite hard-hitting wrestling website, The Chairshot!

---