Greg DeMarco's Three Stars Of The Night: WWE Smackdown Live (10/9/18)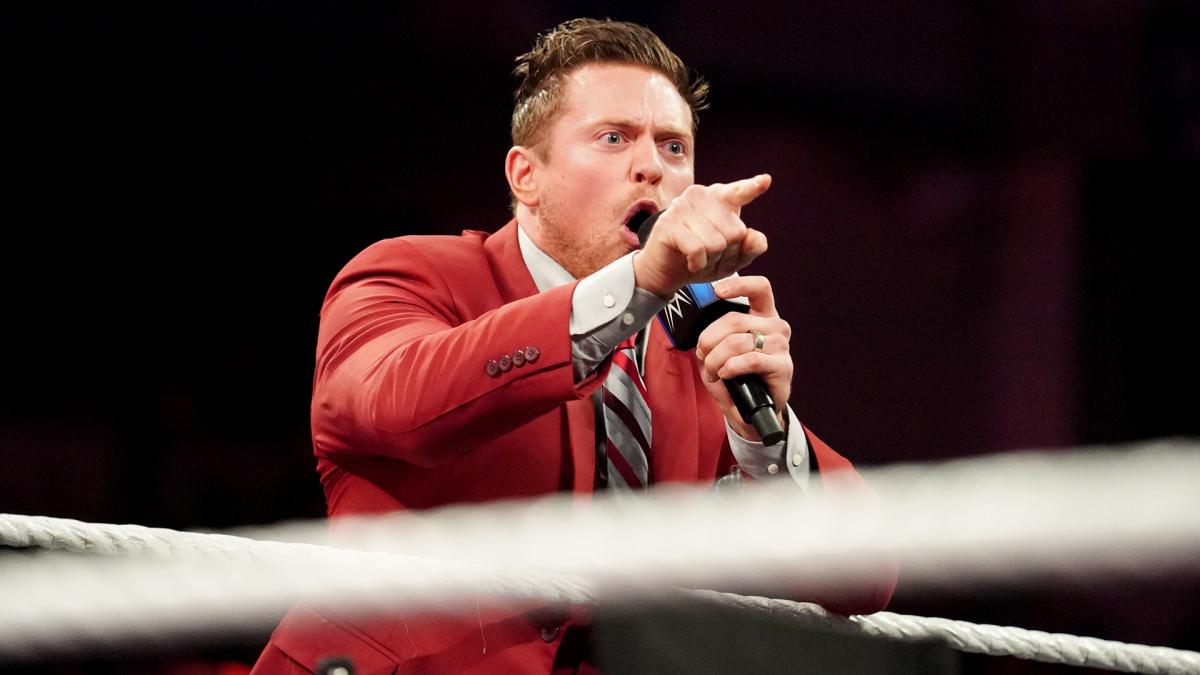 There was a lot to cover in this week's Smackdown, as we are building WWE Evolution (the one with all the women), WWE Crown Jewel (the one with none of the women), and Smackdown 1000 (the one that will probably have a couple of women).
So who stood on Tuesday night? Find out now, because it's the Three Stars, BAYBAY!
The Third Star:
Randy Orton
Poor Randy Orton. He's one of the most talented wrestlers in the world, and he's stuck carrying a lumbering, ring-rusted Big Show to a decent match in his return.
Randy deserves better, and I'd love to see him walk away with whatever trophy is given out in KSA in a few weeks. He deserves it for carrying Big Slow's ass on Smackdown.
The Second Star:
Becky Lynch and Charlotte Flair (tie)
Charlotte Flair and Becky Lynch continue to navigate through of the of the best programs in the entire company, and it shows in the fan investment.
What's crazy is that it's basically the same storyline arc as AJ Styles and Shinsuke Nakamura—they're just doing it better. This week's edition of Smackdown was no different.
Honorable Mentions:
Adam Pearce's red socks, that matched his red shirt
Corey Graves calling out a bait and switch, when that's exactly what WWE did with the Evolution tag match
And now… a distinction usually reserved
for the top performer of the night …the first star!
The First Star:
The Miz
The best heels all do the same thing: they tell the truth.
And that's all The Miz did tonight on Smackdown. He called AJ Styles and Daniel Bryan out on their mutual admiration society garbage, and proved why he actually is the most deserving person on the Tuesday night roster to hold the WWE Championship. The last two words in WWE are "wrestling entertainment," and no one today is doing that better than The Miz.
Everything The Miz did made Daniel Bryan vs. AJ Styles more interesting, and that's exactly what he was put in position to do.
Sadly, the best part of his performance tonight isn't in the video above. Must have been too accurate.
---
Who are your Three Stars of WWE Monday Night Raw? Comment on social media @ChairshotGreg, @theCHAIRSHOTcom, and use the hashtag #UseYourHead!
---
In hockey, a game's "Three Stars Of The Night" represent the top three performers of the night. For more clarification, I defer to this Pittsburgh Gazette explanation:
"The tradition dates to the 1936-37 season, when Imperial Oil became the principal sponsor of Hockey Night in Canada radio broadcasts and was seeking a way to promote one of its products, Three Star gasoline. The idea of doing so by selecting the top three performers in a particular game purportedly came from a Canadian advertising agency.
Many clubs do recognize the player with the most three-star selections with an award or trophy, usually in conjunction with a corporate sponsorship, at the end of the season (or sometimes, each month). All six Canadian franchises, for example, have an affiliation with a well-known brewery.
The NHL keeps track of its own Three Stars Of The Night selections, but that is done on a league-wide basis. The league employs a system that awards 30 points to a first star, 20 to a second star and 10 to a third – a running total can be found on the league's website – but it does not present an award based on them."
In hockey tradition, the first star represents the best of the three, but all three are considered to be receiving a high honor.
Good, Bad and Ugly Money In the Bank (2019)
Money In the Bank is here.  The main purpose of MITB is about steering the ship in important directions and starting some bigger and hopefully better things.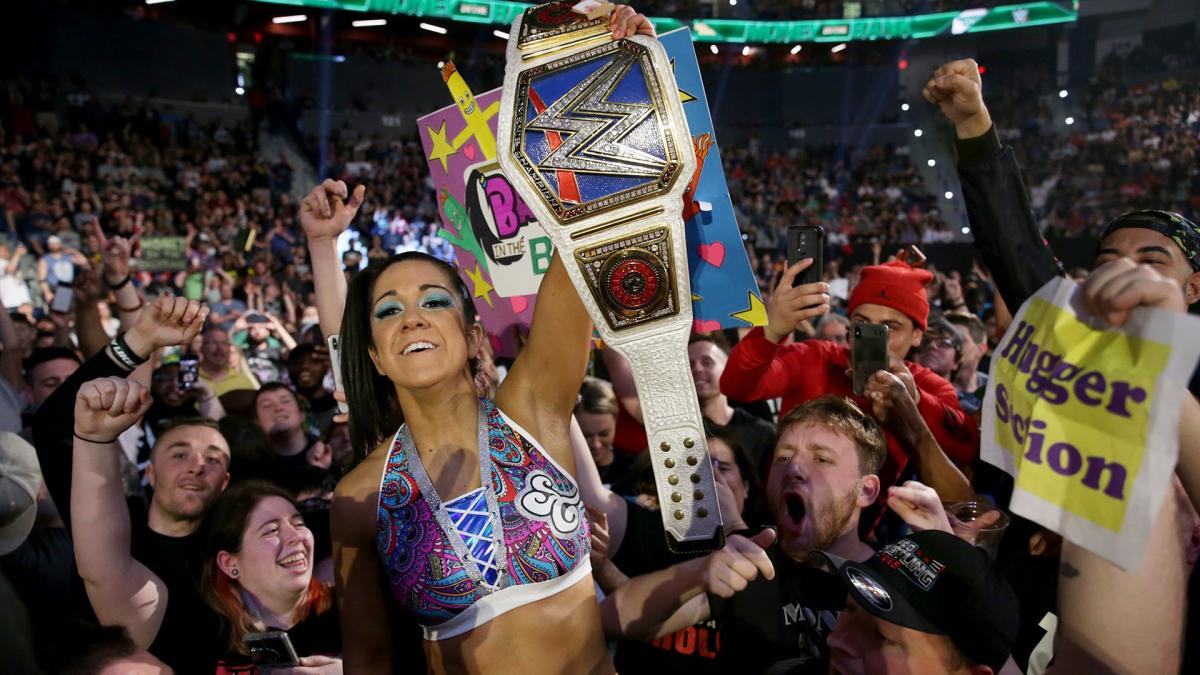 Money In the Bank is here.  The main purpose of MITB is about steering the ship in important directions and starting some bigger and hopefully better things. 
We expect a lot and are in the end disappointed, however we continue to ride along happily. 
It's showtime, let's get to the action. 
GOOD
Women's MITB: Nikki Cross, Naomi, Natalya, Dana Brooke, Bayley, Ember Moon, Mandy Rose, Carmella
Hell of an opening match!  This got my attention.  Nikki Cross was just fantastic, chaotically destroying everyone early on.  Ladders hurt, and these ladies are going to feel this for a few days.  Mella exited with a hurt knee from a ladder at the hands of Mandy Rose and seemed out of the match.  Bodies everywhere, crashing ladders and completely crazy, Mandy Rose emerged from the pack.  Carmella returned and got some licks in to Mandy Rose for the earlier assault.  Sonya Deville finally came into it and did everything but grab the briefcase and hand it to Mandy Rose.  A hero emerged as the mighty Bayley scrambled up the ladder, took down Rose and Deville and got the prestigious Money In the Bank Briefcase!  This hugger is happy!  Great ending!     
United States Championship- Samoa Joe (c) v Rey Mysterio
Samoa Joe is a vicious animal.  He just tried to dismantle the smaller foe.  Rey Mysterio always puts up a fight and this match was no different.  A bloody Samoa Joe turned up the heat but Mysterio hit a hurricanranna and got a very controversial 3 count for his first US Title Victory!  Obviously by the view and Joe's shoulder up I expect a controversy storyline added to this from the result, but awesome to see Mysterio win US Title.  Great athlete and legend to represent that title.  Samoa Joe just destroyed Mysterio after the match in a fit of rage.  This hot feud is going nowhere anytime soon and just took an extremely violent turn. 
Cruiserweight Championship- Tony Nese (c) v Ariya Daivari
This match has a lot of potential, and with the placement of the match not on the preshow and after the Miz/Shane cage match, it may finally get some attention.  Tony Nese is criminally Good and it showed tonight.  He just knows what he is doing and seemingly can work anyone.  As expected Nese just shined in this match.  It was a very typical match you would see at any 205 Live show but doesn't take away from the fact it was Good.  Nese Retains!
WWE Raw Women's Championship- Becky Lynch(c) v Lacey Evans
They did everything right.  We have an interesting feud with Good heat and buildup with characters who can work.  Man vs Woman and a lot of feel this match had it all.  A little Lynch and a lot of Lacey we saw a ton of action in this one.  Lacey Evans scratched and clawed doing everything she could to take the strap from Lynch.  After it looked like Lacey had Becky Lynch in a deep roll up, the ref didn't count and Becky Lynch reversed into a disarmer for the hard fought victory.  Even with the bizarre, rushed finish, good match.  Unexpectedly, out comes the Queen for Match Number 2. 
WWE SmackDown Live Women's Championship Becky Lynch(c) v Charlotte Flair
Apparently no rest of the wicked.  Becky Lynch loves a Good challenge and went right back in to fight.  And fight they did, back and forth these two rivals beat the hell out of each other.  Becky Lynch looked to have the count out, but Lacey Evans decked her behind the Ref's back, giving Charlotte just enough time to recover and become the SmackDown Women's Champion.  Lynch beside herself attacked Evans for retribution but Charlotte aided Lacey overpowering Lynch.  Lynch was done, completely beaten down and had nothing left.  Bayley's music hits briefcase in hand and cleans out the ring, but it was Charlotte again taking full control. 
Bayley sidestepped another attack and sent Charlotte into the turnbuckle.  Bayley did the best thing she could do here, she cashed in the briefcase.  Bayley off the top hit a huge Elbow drop Winning the SmackDown Live Women's Championship!  This is a Great ending with a Great superstar getting the belt!  Congrats Bayley!  This run will be amazing! 
Roman Reigns v Elias
Right before the match Elias got in a guitar attack on his opponent backstage before heading to the ring.  Elias set up and performed on another guitar for the masses.  Roman recovered and made his way out with fury as Elias was leaving hitting a Superman punch.  Reigns made quick work of the stunned heel leaving Elias flat in the ring for a 3 count.  The Big Dog Wins decisively!     
WWE Universal Championship- Seth Rollins(c) v AJ Styles
Surprised a bit that this was before the MITB match as it is a Championship Match.  This had the makings of a classic with little chance to fail.  This was a great wrestling match with two high caliber talents feeding off each other.  This match had it all, it was stiff, physical and exciting.  It delivered on all levels.  We saw some outrageous reversals and combos.  Deft defying stunts and high risk. This was special and a true Championship Match.  Styles had it won multiple times, tasting Gold, however it was finally a well times stomp by Seth Rollins for the final 3 count.  Rollins Retains in a huge match!  Great showing from two of the best.  As it was both appropriate and needed, a handshake and mutual respect ended the standoff.
Lucha House Party vs.???
Lars Sullivan must hate LHP based on his public sentiments.  I won't say I'm disappointed as I had a "what the hell is Lucha House Party doing out here" on my face.  Lars Sullivan crushed LHP and showed his dominance.  Lars literally busted his own head open and just mangled all three luchas.  This was weird but brutal.  I like it.    
WWE Championship- Kofi Kingston(c) v Kevin Owens
As expected this match had a great feel to it, and great momentum going in.  It has been entertaining so the match had a lot of potential.  This was very physical and personal.  These guys put it all out there.  Owens made sure that we all knew this wouldn't be quick or easy for the Champ.  Just as Owens had it won, Kofi woke up and took it to the vicious Canadian.  K.O. again came out ahead.  K.O. again took Kofi to the limit nearly defeating him with a series of offense.  It was a well-placed trouble in paradise by Kingston, right on the money for the victory retaining the WWE Championship!  This was a solid fight, and a great title defense.    
Men's MITB: Ricochet, Drew McIntyre, Baron Corbin, Finn Balor, Ali, Andrade, Sami Zane and Randy Orton
This match is chalked full of talent and pontential.  My pick was Drew McIntyre but Andrade was my second.  What a sick match we have.  Sami Zane is out due to getting destroyed and hung up backstage earlier in the night.  Randy Orton emerged early taking out all opponents and going for the quick win.  However the floodgates opened and craziness ensued.  As expected once again this was intense, physical and violent.  Everyone just put it all on the line.  The bar kept getting raised higher as the match went on, each man leaving a trail of bodies  It could have been won by anyone, which is the way it should be.  Ali atop the ladder about to end the match, out comes Brock Lesnar.  What in the hell is going on?  Lesnar sets up the ladder and grabs the Money In the Bank.  Who can do anything about it?  No one.  Brock Lesnar is your Money In the Bank Winner.  This is just out of control.  This was a phenomenal match and a shocking finish.   How is this going to play out?  I can't wait to watch! 
BAD
Non-Title Match- Daniel Bryan & Rowan(c) v The Usos
Considering the light crowd before the main show, the volume was turned up and the crowd was hot.  Great placement of this match on the Kickoff Show.  The pace of the match was surprisingly slow and safe.  It had a "house show" feel and that is not a Good thing.  Nothing looked sloppy or Bad but just safe.  Daniel Bryan was the standout if any as always looking sharp in the ring.  Jimmy Uso also rallied coming in on the hot tag taking keeping Rowan at bay.  However Rowan hit a devastating double suplex.  Uso's hit a double Uso splash on Daniel Bryan for the non-title victory.  Again the placement was Good, but it was very textbook, predictable and a little flat.  Non-title match on a PPV is crap too.  All of this puts this firmly in the Bad column.    
Shane McMahon v The Miz (Steel Cage Match)
Heel Shane is Money but if you read the pre-show GBU, I have Ugly hopes for this match.  For the most part it was not Good.  The strikes were weak, Shane just basically kept trying to get out.  Shane really worked hard out there and it showed, the result just wasn't great.  Miz beat down McMahon with a chair, over and over beating him down.  Miz had Shane beat with a skull crushing finale but after Shane put his foot on the rope, the Ref broke up the count.  Shane persisted and after being thrown from the top of the cage and lifelessly falling to the canvas, Miz hit a splash.  McMahon would kick out and keep fighting.  In a classic move, Shane slipped out of his shirt while being stopped at the top of the cage and landed on the floor in victory.  It's really crazy what Shane McMahon does out there considering who he is.  This match had some Good moments but the Bad outweighed the Good.  Hopefully this feud is over. 
UGLY- Sorry, your services weren't needed.
FINAL
Good- 10
Bad- 2
Ugly- 0
OVERALL- Good show!  We had a lot of action, some great things to take on in the storylines, and of course Bayley got her Gold.  This was a successful Pay Per View and Money in the Bank with big players and events that will shape the story as we move forward.  Major success!
With a huge Super-Showdown coming up, and Money In the Bank in the books expect the story and weekly shows to be jam packed with special guest, huge surprises and a lot action.  Professional wrestling is ripe, and don't forget the major events coming up with AEW!  What a time to be in this business.  Have a great night, hope you enjoyed the Money In the Bank!  Catch you on the next Good, Bad and Ugly featured on thechairshot.com.   
Andrew's WWE Money In The Bank 2019 Ratings & Analysis
We saw a mixed bag of main roster shows leading up to this. Money in the Bank is occasionally seen as the biggest of the non-Big 4. Will it live up to that idea? Will it fall on it's face like many perceive WWE in general?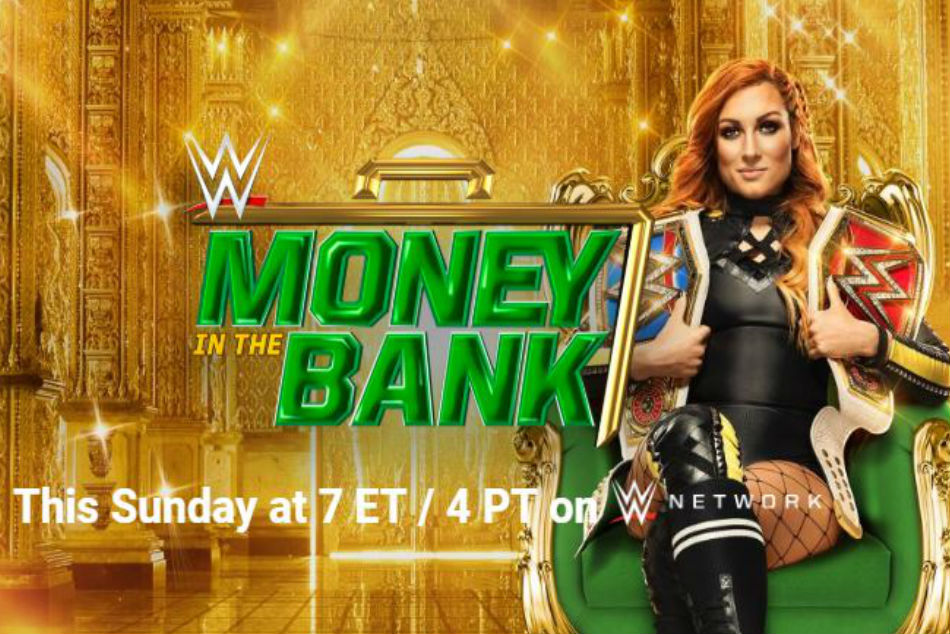 We saw a mixed bag of main roster shows leading up to this. Money in the Bank is occasionally seen as the biggest of the non-Big 4. Will it live up to that idea? Will it fall on it's face like many perceive WWE in general?
AJ Styles versus Seth Rollins should be the show stealing match. It's the one match that most people can hang their hats on, but then everyone remembers the Shinsuke angle. So we all hold out hope it will be okay.
We've also got Miz and Shane, which people are just sick of Shane in matches. Samoa Joe could really use a solid a match against a legend to make his title reign. Plus the Becky Lynch double header is a major point of interest.
Let's see how this all plays out.
Ratings:
Kickoff Show: The Usos vs Rowan & Daniel Bryan: The Usos win via Double Uce @11:05 – ***
Women's Money in the Bank Ladder Match: Bayley vs Mandy Rose vs Carmella vs Nikki Cross vs Naomi vs Ember Moon vs Dana Brooke vs Natalya: Bayley wins @13:50 – **
United States Championship: Samoa Joe (c) vs Rey Mysterio: Mysterio wins via Hurcanrana @1:40 – N/A – TITLE CHANGE!!
Cage Match: Shane McMahon vs The Miz: Shane wins via Escaping the Cage @13:10 – ** 1/2
Cruiserweight Championship: Ariya Daivari vs Tony Nese (c): Nese retains via Running Kneese @9:20 – * 1/2
Raw Women's Championship: Lacey Evans vs Becky Lynch (c): Lynch retains via Disarm-Her @8:35 – **
SmackDown Women's Championship: Becky Lynch (c) vs Charlotte Flair: Flair wins via Big Boot @6:10 – ** 1/4 – TITLE CHANGE!!
MitB Cash In: SmackDown Women's Championship: Charlotte Flair (c) vs Bayley: Bayley wins via Elbow Drop @0:20 – N/A – TITLE CHANGE!!
Roman Reigns vs Elias: Reigns wins via Spear @0:05 – N/A
Universal Championship: AJ Styles vs Seth Rollins (c): Rollins retains via Stomp @19:50 – **** 1/4 
WWE Championship: Kofi Kingston (c) vs Kevin Owens:Kofi retains via Trouble in Paradise @14L55 – *** 1/2
Men's Money in the Bank Ladder Match: Drew McIntyre vs Baron Corbin vs Finn Balor vs Ricochet vs Andrade vs Randy Orton vs Ali vs Brock Lesnar: Lesner wins @19:40 – *** 3/4
Analysis:
Wait, The Usos and Daniel Bryan are on the kickoff show? Okay, well that aside, the match was fine. Definitely a few odd spots that didn't look great, but with The Usos getting the win, it keeps the feud alive. Wild Card Rule will play a big part in this whole story. Should be interesting, and we know that these guys can put on great matches given time. So no real complaints.
Naomi comes out with an homage to Bumblebee from DC Comics and it started off with some interesting spots. Mandy running up a ladder to hit Dana with a knee strike, Mandy and Nattie sandwiching Bayley in the ladder and a push over the ladder with most of the people on it, were all cool. Granted, Carmella and the "injury" angle was stupid, Dana's spots looked too slow and choreographed, Nattie is mediocre and the match generally got awkward. It wasn't awful, but the match certainly wasn't good. Congrats to Bayley though since maybe she can get her main roster career back on track.
So I guess Joe is gonna be the king of b.s. finishes. First the AJ Styles feud, and now this horrible call. Joe's shoulder was up so far even Stevie Wonder could see it wasn't three. Just looks bad when the shoulder is up before the 2 count and the referee still counts to 3. Dumb dumb dumb.
Well…this cage match was a mess. It started off fine since Shane kept trying to run away and Miz was basically playing goal keeper. They got a "This is Awesome" chant and then after what should've been the exclamation mark, of a Skull Crushing Finale on a chair, after multiple chairshots, Shane gets his foot on the rope, which cued the "Bullshit" chant. Even commentary buried the fact that foot on the ropes shouldn't break pins in a cage, so that's when it fell apart. We see the finish of Shane literally slipping out of his shirt, while Miz tries to Suplex him back into the ring, so Shane falls out of the cage. I guess stupid and flukey wins are the hallmark of this feud, but wow did you piss of a crowd that was into it, because you forget the rules to your own match. Not an awful match, but the logical missteps make it hard to even call good.
The Cruiserweights get a main card match? Really? And after a match you should've assumed annoyed the crowd? The crowd was so bored during this match, they couldn't even chant "Boring" for very long. This also wasn't even a good match. Daivari was sloppy, neither have a great charisma and as we know with Cruiserweights, they get no reaction on main roster shows or PPVs. If this was The Usos vs Daniel Bryan & Rowan, the crowd might have come out the coma. Hopefully this show picks up.
Lacy comes out with money guns, that kinda neat. As for the match, it wasn't bad. Granted, we have very questionable referee work tonight when Lacey rolls up Becky for about a 4 count, and he never counts, but Becky reverses into the Disarm-Her and retains.
Wait wha-WAIT WHAT

➡️ https://t.co/E0MswUzX3G pic.twitter.com/12DRVYODlQ

— TDE Wrestling (@tde_wrestling) May 20, 2019
While we're trying to figure out why the referees are garbage tonight, Charlotte's music hits and she goads Becky into the second championship match right away. Becky takes the bait and she weathers the early storm. Charlotte looks like she screwed up when she goes for Natural Selection on the apron, but Becky holds on and Charlotte spills to the outside. Lacey however lands The Woman's Right and Charlotte takes advantage of it. Fun point from this match is that Charlotte did a Ric Flair special when she went to the top rope and Becky pressed her down into the ring.
Bayley comes out to make the save while Lacey and Charlotte are beating down Becky. After Charlotte gets greedy and misses a Spear going face first into the turn buckle. The crowd is hot for Bayley, they chanted for her to make the save and they were electric wanting her to cash in. So Bayley does so, hits the Elbow Drop and becomes the new SmackDown Women's champion. WWE took advantage of the crowd wanting Bayley and it all played out well. The matches may not have been fantastic, but the way the story played out and Bayley finally getting to feel what it's like to be over on the main roster, is a nice moment.
So Elias attacked Roman in the back, came out and sang his anti-Hartford song all the way through. Tries to leave and Roman meets him with a Superman Punch. Match officially starts, Spear happens, match is over. This is a weird PPV so far, a lot of story moments, but feels more like an episode of Raw.
AJ and Seth was mostly the match we expected, a lot of normal beats that they both tend to hit in bigger matches. AJ Styles doing the Stomp counter into the Styles Clash was a fun moment, and Seth inverting his Suplex/Falcon Arrow combo wasn't completely new since he used to use the Paroxysm, but still, nothing overly surprising. Best match of the show so far, and didn't really disappoint.
Why is the Lucha House Party on this show? I don't remember seeing a garbage 6 man match announced, oh and they're talking, and they suck at it. The crowd doesn't react at all to them, and Lars Sullivan comes out now. This really is like an episode of Raw. Why are there so many goofy gimmick aspects? I feel bad for people who paid to be there. At least Lars killed them, so that's something, but the crowd doesn't care about the House Party or Lars, so good snack break before the last two matches. YUP! That's what I'm going with, WWE knew the fans would need time to go to the bathroom or get a snack after the Universal title match, so he just threw them out there for five minutes. Good looking out WWE!
The WWE Championship match was fine, just awkward. A few big and rough bumps helped to turn the physicality up, Owens avoiding losing to the first Trouble in Paradise by falling out of the ring was good. Kofi bumping close to the ropes after the Stunner made that spot obvious,and what was the point of no shoes and still losing to the Trouble in Paradise? I…I'm so glad this show is nearly over.
We had a hell of a fun train wreck with this match. The fact that we started with 7 and there was no official announcement of the 8th, I assumed it would be either Bray or Brock, since that would be a polarizing entrant. But the spots were crazy. Randy flinging the smaller wrestlers into the announce table was fun, Andrade's big Sunset Bomb onto Finn through into a ladder was huge. Randy was murderer by a Claymore early and sold it for most of the match. Corbin tried to pick his spots, Ali had a big hope moment, until Brock revealed himself as number 8! The crowd was hot during the match, even doing a "Yowie Wowie" chant after the Sunset Bomb spot. Brock got the expected reaction and him standing there, laughing his ass off with the briefcase was solid wrestling.
Overall Score: 5.5/10
Holy crap this PPV was pretty awful up until the Styles/Rollins match. Bayley was a nice moment, but that was such a cluster to get to the point. Like I said earlier, this really felt like an episode of Raw just with slightly better/bigger feeling matches.
After all is said and done, the show was pretty average, but I don't blame anyone thinking it was the worst thing in the world if they just got sick of it before the Universal title match. Since the weeks leading up to this were such a huge mixed bag, I was hoping the whole show would knock it out of the park. The last 3 matches saved the PPV and helped to offer us something to sink our teeth into moving forward.
Brock versus Seth at the Jam in Sand III could be a hell of a headliner for the fans over there.