Greg DeMarco's Three Stars Of The Night: WWE Smackdown Live (10/9/18)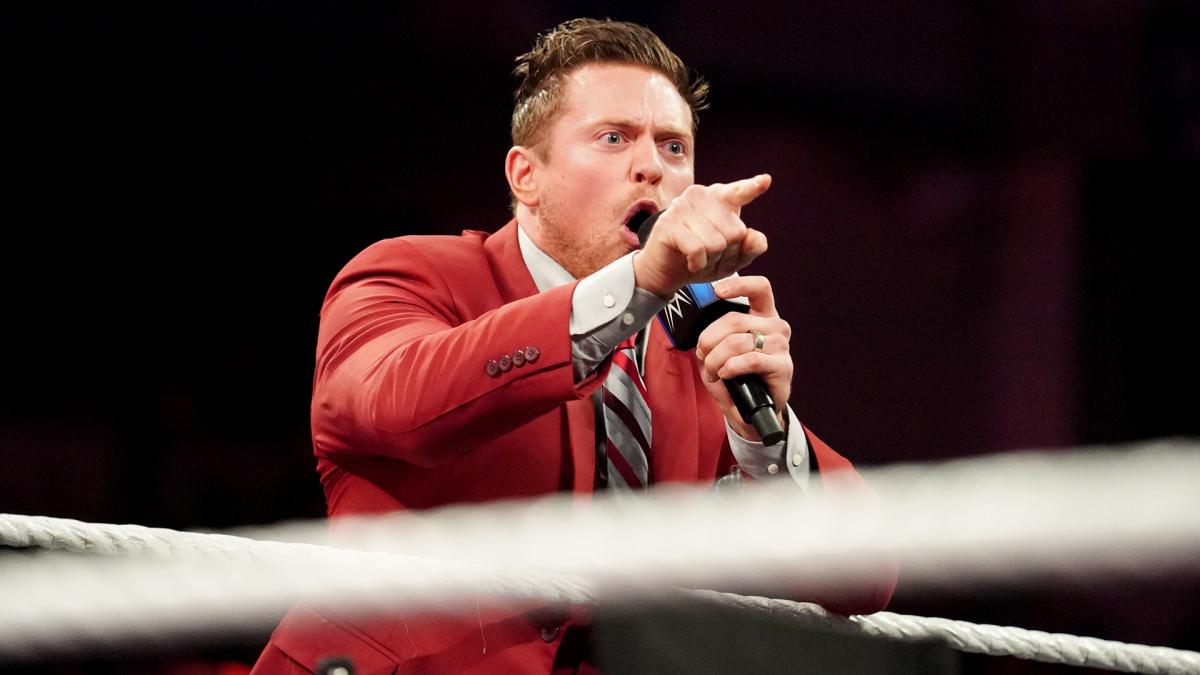 There was a lot to cover in this week's Smackdown, as we are building WWE Evolution (the one with all the women), WWE Crown Jewel (the one with none of the women), and Smackdown 1000 (the one that will probably have a couple of women).
So who stood on Tuesday night? Find out now, because it's the Three Stars, BAYBAY!
The Third Star:
Randy Orton
Poor Randy Orton. He's one of the most talented wrestlers in the world, and he's stuck carrying a lumbering, ring-rusted Big Show to a decent match in his return.
Randy deserves better, and I'd love to see him walk away with whatever trophy is given out in KSA in a few weeks. He deserves it for carrying Big Slow's ass on Smackdown.
The Second Star:
Becky Lynch and Charlotte Flair (tie)
Charlotte Flair and Becky Lynch continue to navigate through of the of the best programs in the entire company, and it shows in the fan investment.
What's crazy is that it's basically the same storyline arc as AJ Styles and Shinsuke Nakamura—they're just doing it better. This week's edition of Smackdown was no different.
Honorable Mentions:
Adam Pearce's red socks, that matched his red shirt
Corey Graves calling out a bait and switch, when that's exactly what WWE did with the Evolution tag match
And now… a distinction usually reserved
for the top performer of the night …the first star!
The First Star:
The Miz
The best heels all do the same thing: they tell the truth.
And that's all The Miz did tonight on Smackdown. He called AJ Styles and Daniel Bryan out on their mutual admiration society garbage, and proved why he actually is the most deserving person on the Tuesday night roster to hold the WWE Championship. The last two words in WWE are "wrestling entertainment," and no one today is doing that better than The Miz.
Everything The Miz did made Daniel Bryan vs. AJ Styles more interesting, and that's exactly what he was put in position to do.
Sadly, the best part of his performance tonight isn't in the video above. Must have been too accurate.
---
Who are your Three Stars of WWE Monday Night Raw? Comment on social media @ChairshotGreg, @theCHAIRSHOTcom, and use the hashtag #UseYourHead!
---
In hockey, a game's "Three Stars Of The Night" represent the top three performers of the night. For more clarification, I defer to this Pittsburgh Gazette explanation:
"The tradition dates to the 1936-37 season, when Imperial Oil became the principal sponsor of Hockey Night in Canada radio broadcasts and was seeking a way to promote one of its products, Three Star gasoline. The idea of doing so by selecting the top three performers in a particular game purportedly came from a Canadian advertising agency.
Many clubs do recognize the player with the most three-star selections with an award or trophy, usually in conjunction with a corporate sponsorship, at the end of the season (or sometimes, each month). All six Canadian franchises, for example, have an affiliation with a well-known brewery.
The NHL keeps track of its own Three Stars Of The Night selections, but that is done on a league-wide basis. The league employs a system that awards 30 points to a first star, 20 to a second star and 10 to a third – a running total can be found on the league's website – but it does not present an award based on them."
In hockey tradition, the first star represents the best of the three, but all three are considered to be receiving a high honor.
Vitalli: Pro Wrestling Is For Everybody. Kind Of…
Is pro wrestling for everyone? There are two sides to the argument, and this is the side most aren't qualified to share.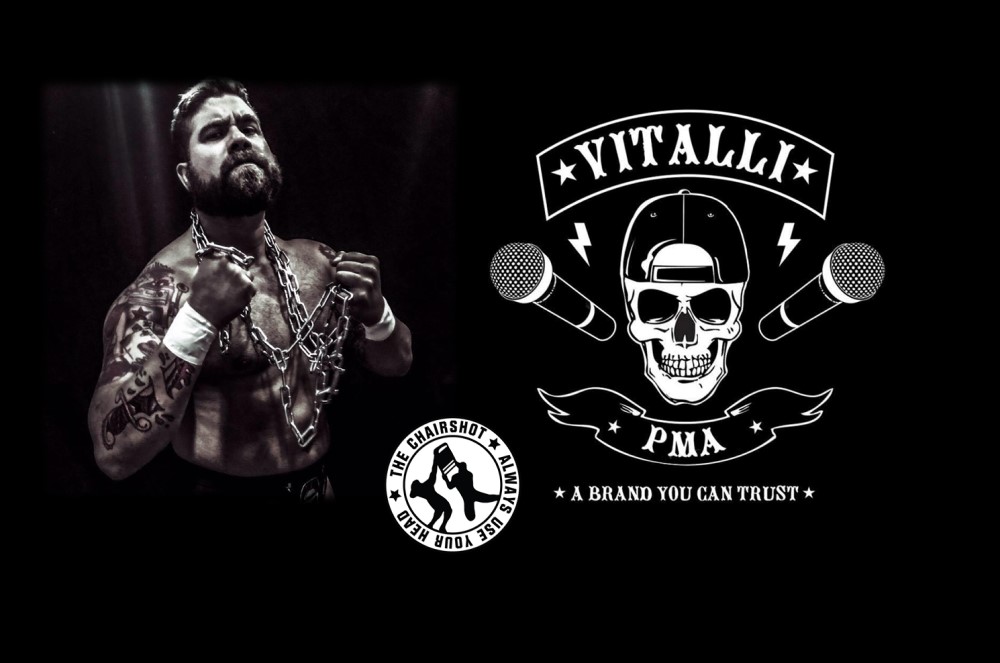 The generational fight for pro wrestling continues, but this time you get the view from the talent side thanks to Dom Vitalli!
Wrestling is for everybody. You see and hear it all the time. Sounds cool to say and looks great on a t-shirt, but what happens if we really break down such a broad statement? What if, something that has become common place, particularly out there in the indie scene, creates more harm than good? There are two viewpoints one must consider when encountering this statement; the fan's and the wrestler's.
The Fan
For the fan, I think this term is nearly flawless. Anyone, from any socioeconomic background, can enjoy professional wrestling, especially with the variety available out there in today's market. In general, wrestling fans are quite welcoming to newbies, aside from the internet or course! Die hard wresting fans have a very unique way to make brand new fans feel at home and a part of something special. On the other hand, we also need to consider that not everyone loves this as much as we do. To this day, I'm sure we all hear every now and then, "you still watch that stuff"? No matter how great wrestling can be, how exciting/entertaining it is, or how much it plays on our heartstrings, there will always be those that just do not get it. Those people, wrestling is surely not for.
The Wrestlers
So what about the wrestlers? Surely pro wrestling is all-inclusive and should be open to anyone and everyone, right? Wrong! Now when I say that, I don't mean that from it's broadest perspective. Of course it should be open to wrestlers of all color, race, religion, sexual orientation, and so on. What I'm referring to is, just because you love professional wrestling, doesn't mean you get to be a part of this. For years I have heard the argument from so many people that have snuck into our locker rooms that they deserved to be there because they've, "been a fan for X amount of years" or "am more passionate about this than anything else". That's all fine and well, but those are just claims any and everyone can make. Then what?
Somewhere along the line, the barriers to entry to pro wrestling became a bit too lax. If you ask me, it's because policing a dressing room is now looked down upon as a form of "bullying" from a much more sensitive generation. We are still on the tail-end of the last generation of guys that had to fight, scratch, claw, and nearly sell a vital organ just to be considered to enter this amazing business. Forgive us if we don't take too kindly to those that get in on east street. Also consider, the talent pool has been completely watered down due to this epidemic. This generation has a tremendous amount of guys and gals with amazing talent and natural ability. Far more than years past. It also has a gigantic surplus of people that call themselves wrestlers that really have no business being inside of a wrestling ring, let alone on our side of the rail. These folks are put on low-level, castaway shows due to them "being a nice guy" or "deserving a shot" completely unrelated to any of their ability of lack thereof. For every Shane Strickland' there are 100 Shitty McBackyard's. To me, safety needs to be the top priority for all wrestlers. The more lax we get on who we allow on our stage, the more we put our bodies, our livelihood, at risk.
The fans are the fortunate ones here. There is a wrestling show out there for all of you. Something that will strike a cord within and put a smile on your face while you get lost in the moment. As for the wrestlers, remember that what you do is not easy. If done right, it takes years of hard-work, sacrifice, and training to attain. It is okay to be protective of what you hold so dear. Just remember this; everyone wants to get into the nightclub known to be the most difficult to get into. The nightclub that let's anyone in is almost always the backup plan or last resort with the shittiest clientele. Wrestling should ALWAYS be the hottest nightclub in town.
---
Dom Vitalli has two decades of experience in a professional wrestling ring, and has grown to be one of the most renown trainers in the state of Arizona.
Mcleod: Street Profits Showing More Aggression
Scott Mcleod of the clan Mcleod brings thoughts from the most recent NXT TV episode!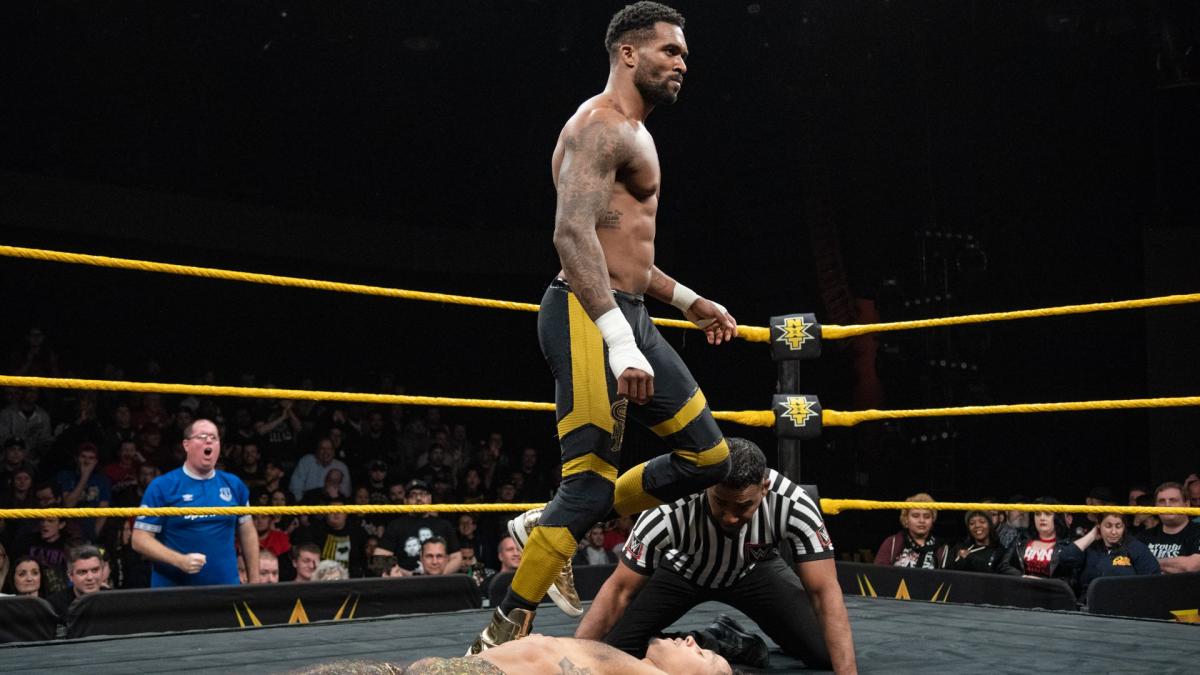 Scott Mcleod of the clan Mcleod brings thoughts from the most recent NXT TV episode!
For me the most interesting part of this weeks NXT was the Street Profits match. They were a lot more aggressive than usual manhandling their opponents with Ford very nearly dropping one on his neck with a back suplex.
There was also a moment where Ford offered a handshake then took a cheap shot. Uncharacteristically heel thing for the Street Profits to do.
After the match they cut a fired up promo saying they wanted a tag title shot. This lead to the classic a bunch of people coming down to the ring one after the other before there was a brawl.
A few take aways from this segment: One is that NXT has a better tag division that I've given them credit for. After this I really want to see Lorcan & Burch or Aichner & Barthel challenge the War Raiders. They wouldn't win but the matches would be great. The Street Profits could be turning heel. I don't know exactly how that would work. I don't think it's a good idea given how popular they out and it would be too similar to how Gargano turned heel.
I've talked in the past that Street Profits need to find that balance between comedy and serious which they look to have finally found.
I think this promo is setting the seeds for Street Profits to win the NXT Tag Team Titles. Not at the Mania Takeover but around the SummerSlam Weekend Takeover. If you wanted to turn them heels you could have them snap after losing a titles shot. They feel like they've wasted too much time on entertaining the fans and will do whatever it takes to win the titles. They could keep the entrance the same like heel Sami Zayn.
I've started becoming a fan of the Street Profits recently and if thing with them continue the way I think they're going I will stay a fan. If they're not going to win the titles yet they need to find something to do. Why haven't they came out with the Evolve Tag Titles on NXT TV?
Surely there's a story to be told there.