Has Dean Ambrose Outgrown The Shield in WWE?
Dean Ambrose is a man searching for his place in the world. He never had to question it before. In fact, he's always known who he is thanks to his brothers in The Shield. Seth Rollins and Roman Reigns have been his anchors in WWE and now even that fact is not enough to keep The Lunatic Fringe from losing his mind.
Dean feels targeted. He feels isolated and more importantly, he feels under appreciated. Ambrose hears the comments from Drew McIntyre and Dolph Ziggler. Though Dean knows that both men have an agenda, it's clear that perhaps there is a bigger truth to all of this. Has Dean Ambrose outgrown The Shield?
To say that he's the most undervalued member of the group is perhaps more than just an understatement. While Roman Reigns has conquered the industry as WWE's top guy, Dean has been thought of as a quirky mid-carder. As Seth Rollins turned babyface and was hailed as perhaps the best hand in the business, Ambrose continued to make the fans smile with his wacky unpredictability.
Simply put, Dean Ambrose has been the comic relief for The Hounds of Justice. While this was never really an issue before, it's certainly become one now. Dean is great at playing that role and he's obviously very good at it. However the longer that character exists, the more likely it is that fans will never take him seriously.
So what is happening right now? Could it be that Dean's role is changing out of necessity? Maybe a split from The Shield is indeed the best move for him because there's just not enough riveting storytelling left for him in the context of that group. When the ideas run out, a change must come. Is that what fans are seeing now?
Perhaps the real point here is that there's just so much more that WWE could be doing with Dean Ambrose instead of portraying him as the kid brother to Captain America and Iron Man. Ambrose is not exactly Thor and he's being booked like Hawkeye.
The problem is, what happens if Dean does leave The Shield? If he turns heel, as many expect he will, then the first option would be to pit him against his former teammates. While that would certainly be a completely logical way to go, it would also be a bit mundane. 
Fans have seen Dean and Seth go to war on multiple occasions. They've also seen Dean battle Roman. If fans are hoping for a major feud between Dean and Roman, then they would be wise to remember that Reigns is likely not losing the Universal Championship any time soon. So what would be the point of that rivalry?
Turning Dean for the sake of turning him is probably not the answer. But then again, if he were to leave The Shield and remain a babyface in the process, would that arrangement work for Monday Night Raw? Could the red brand handle that many top babyfaces and would there be enough top heels to go around?
Why not move Dean back to SmackDown Live? He proved himself there before and he could do it again. The separation would allow Ambrose to stand on his own once again and do business on his own terms. It seems like a sensible move and one that could be good for him in the long run.
But the issue with this is that if Dean did indeed go back to the blue brand, then he would once again hit a ceiling. AJ Styles is the WWE champion and Dean has already had a run with him. Daniel Bryan is stepping up to AJ now, which means that there would be little room for Ambrose at the moment. But would Dean need to compete for the top title in order to be successful?
The idea that a Superstar's value is based upon his main event status remains a very strong notion for many fans. If a guy is not duking it out for the gold, then he's not fulfilling his potential. It's true that the world title should be the ultimate destination for anyone getting in the business. Anything less seems like a waste of time.
But Dean would not necessarily be a failure if he found himself outside of title contention. He does have a great amount of spotlight right now and he's still one of the more popular Superstars on the roster. Whether or not he needs a championship to validate his existence in the company is debatable. Of course for his fans, Dean is overdue for another title run.
Therein lays the irony of this situation. For anyone that truly believes Ambrose has been the odd man out when compared to Reigns and Rollins, they must remember that Dean was WWE champion. He had his run and he did okay with it. He may not have been the most capable WWE champion of all time but he was entertaining. Dean was fun to watch. But then again, he's almost always fun to watch.
However this is a new day and its a new Dean Ambrose. He's tweaking his character and his move-set, both of which are redefining who he is. Dean is no longer the lovable lunatic vying for approval by getting the most laughs. This Dean Ambrose is more intense and more focused than ever before.
He is changing and maturing. Dean is a man that is now thinking about much more than wreaking havoc as a member of The Shield. Ambrose is a married man now and he's facing his own mortality in the company because he's questioning his legacy. 
Is he nothing more than The Lunatic Fringe, the wildcard of The Shield? Or is he something more? He's faced life in WWE without Rollins and Reigns before and it was not the easiest rod for him to travel. But he's traveled it and he's come out of it stronger than he was before. Now Dean Ambrose wants more. He needs a purpose and that purpose is likely not with The Hounds of Justice. What WWE chooses to do with this fact and ultimately with Dean Ambrose's future, is anyone's guess.
NXT Minus 6: Moving Forward
What does the next era of NXT hold?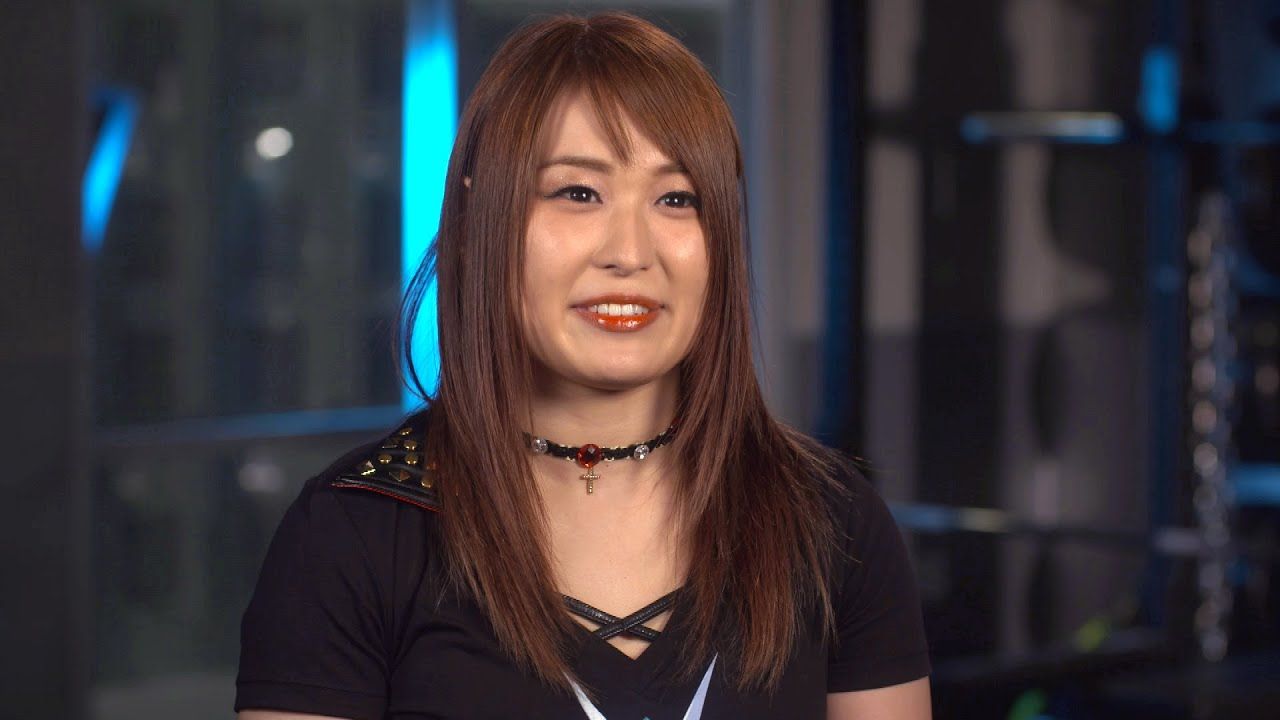 It's WWE NXT: We're moving on. We're not bitter. We're happy with what we have.
6. The WWE reeeeeally loves to screw with us. They spend weeks dumping on NXT then kick off a show with a 4.7 star banger?!?!?! Buddy Murphy is a big league striker. He packs a punch far above his weight class. Meanwhile, Velveteen Dream steals another victory. I like where they're going with him. Shades of the Ultimate Opportunist. Living on the Edge of a Dream?
5. "Charlie Brown finally kicked the football." Oh Mauro, sometimes you are just too good.
4. Dominik Dijakovic is in desperate need of a save. I have no idea what that promo was. Ancient Wicca prayer? Medieval magnet poetry? He is world class in ring and absolutely floundering on the mic. He's so bad, it would be an upgrade if Io Shirai was his manager.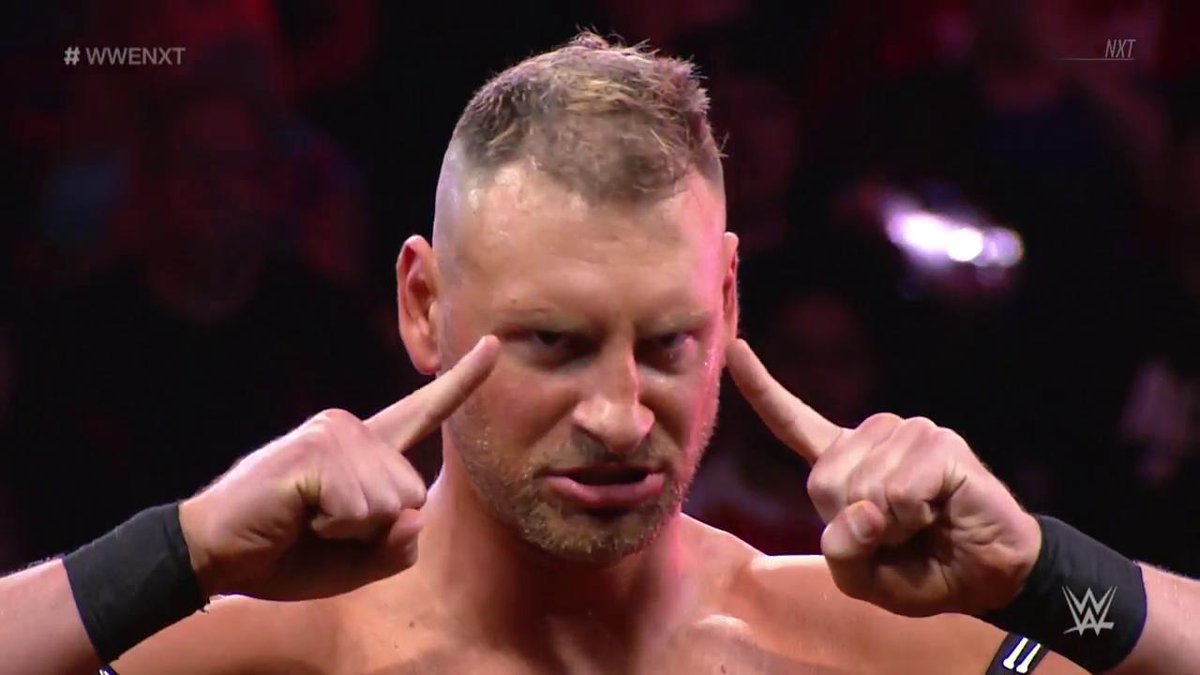 3. Speaking of promos, Johnny Champion adds another layer to his story. Johnny Smartass absolutely crushed Adam Cole on the mic. I know they said 2-out-of-3 would be definitive, but if we get Johnny Gargano-Adam Cole part 2 in HIAC or falls count anywhere, I'd find it in my heart to forgive them.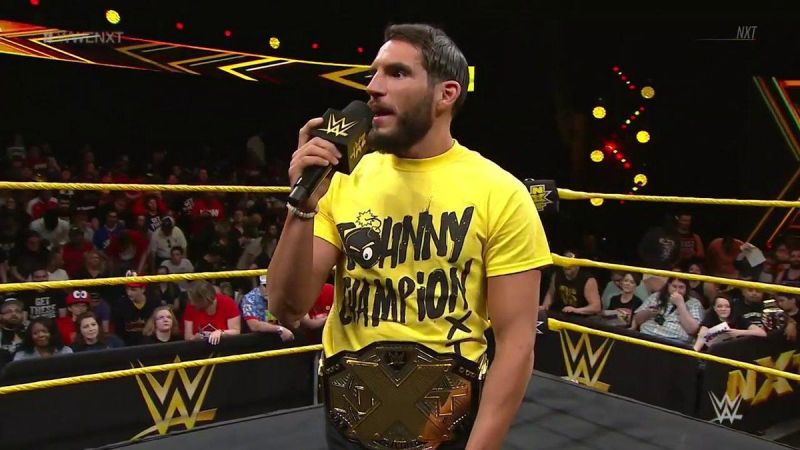 2. Shayna Baszler watches Dark Side of the Ring. She thinks it's a comedy. She is PURE EVIL. She is as pure of a heel as there is. She is the anti-Ricky Steamboat.
1. I'm trying to overlook how poorly WWE handled Kairi Sane's last NXT match. Instead, I am focusing on how much it adds to the inevitable Baszler-Io Shirai matchup. Shirai has improved in ring every time out, but she's still anime nicey nice. It will be exciting to see her turn up the emotion and intensity and really look to hurt Baszler as payback for her best friend. This one could steal the show at the next Takeover.
That's right…I said it.        


Mcleod: Will We Ever Get The Lee vs. Dijakovic Rematch?
Will we ever see the anticipated rematch?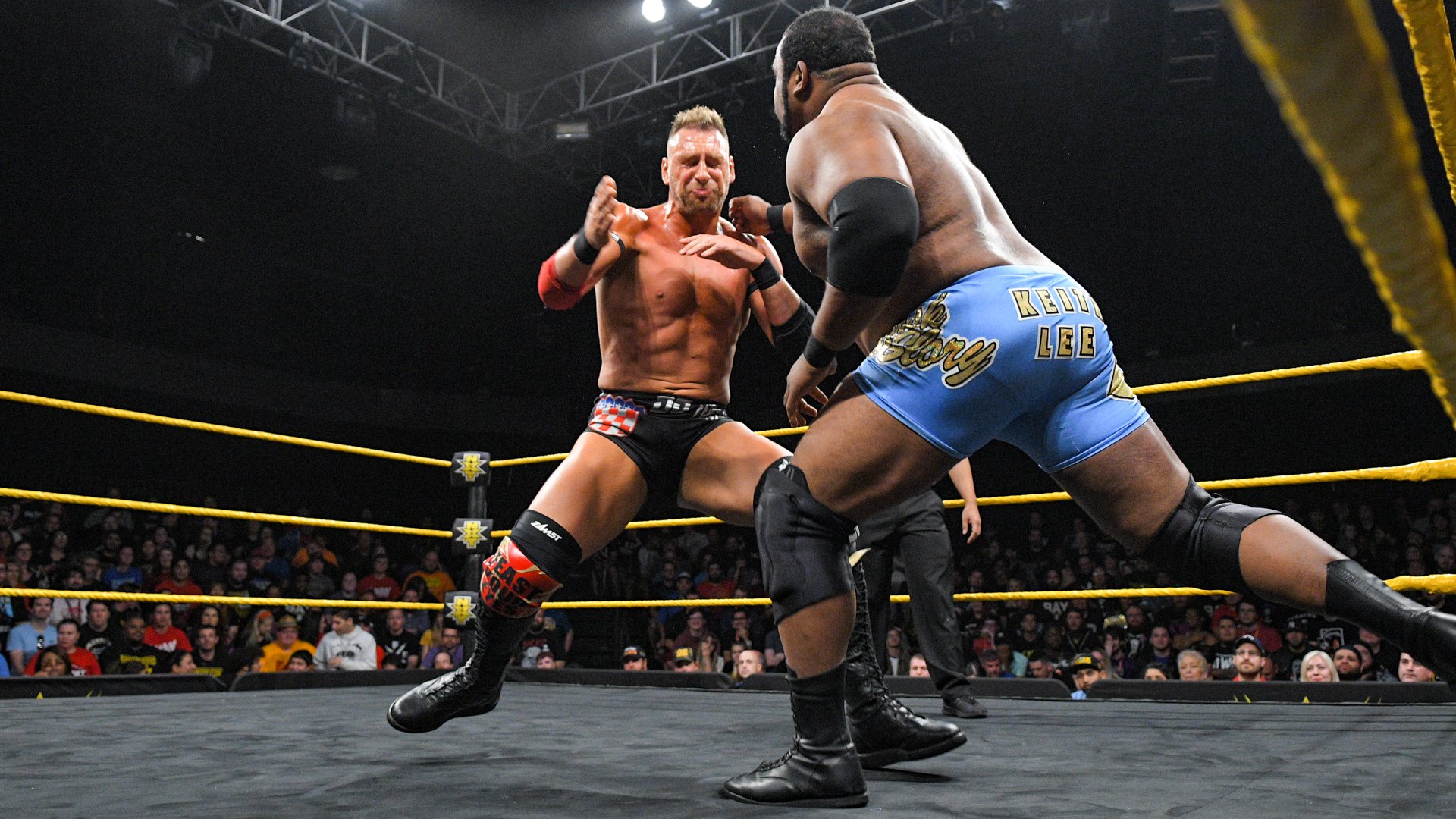 Keith Lee and Dominik Dijakovic tore the house down in their first WWE NXT encounter, and Scott Mcleod is eagerly awaiting the rematch–just like the rest of us!
Cast your minds back several weeks when we saw a short but physically impressive match between Keith Lee & Dominik Dijakovic. We saw Lee get monkey flipped only to land on his feet and Dijakovic hit a corkscrew plancha to the outside. The match unfortunately ended in a double count out but we were lead to believe this wasn't over as they continue to brawl while refs try to pull them apart.
They were scheduled to face off on the episode where the 5 way to face Gargano took place and that was the focus of that episode. A week or so later Lee said they would settle their differences in two weeks time.Two weeks should have this week but Lee was nowhere to be seen. Dijakovic came out and beat an enhancement in record time before declaring his intentions to challenge for the North American Championship. Judging from this week it looks like they're feud is done which is just a shame.
They teased us with what could be with that match several weeks ago. Two guys who have the size but can pull out incredible displays of athleticism. Put that on a takeover give them around 10 minutes between two title matches and they would tear the house down. It would be a shame to not see this match at least one more time in NXT. If a few weeks ago didn't convince you then check out their match from the PWG Battle of Los Angeles 2017 which was rated 5 stars.
It would be something different to everything else on the card. If Dijakovic is set to challenge Velveteen Dream can we not not add Lee and make it a triple threat. Think of how good Dijakovic vs Lee was and add the Dream. Don't tell me you don't want to see that on a Takeover. They could have a good build as well. You have the charisma of Lee & Dream along with the intensity of Dijakovic. I need to see that now.