Has Dean Ambrose Outgrown The Shield in WWE?
Dean Ambrose is a man searching for his place in the world. He never had to question it before. In fact, he's always known who he is thanks to his brothers in The Shield. Seth Rollins and Roman Reigns have been his anchors in WWE and now even that fact is not enough to keep The Lunatic Fringe from losing his mind.
Dean feels targeted. He feels isolated and more importantly, he feels under appreciated. Ambrose hears the comments from Drew McIntyre and Dolph Ziggler. Though Dean knows that both men have an agenda, it's clear that perhaps there is a bigger truth to all of this. Has Dean Ambrose outgrown The Shield?
To say that he's the most undervalued member of the group is perhaps more than just an understatement. While Roman Reigns has conquered the industry as WWE's top guy, Dean has been thought of as a quirky mid-carder. As Seth Rollins turned babyface and was hailed as perhaps the best hand in the business, Ambrose continued to make the fans smile with his wacky unpredictability.
Simply put, Dean Ambrose has been the comic relief for The Hounds of Justice. While this was never really an issue before, it's certainly become one now. Dean is great at playing that role and he's obviously very good at it. However the longer that character exists, the more likely it is that fans will never take him seriously.
So what is happening right now? Could it be that Dean's role is changing out of necessity? Maybe a split from The Shield is indeed the best move for him because there's just not enough riveting storytelling left for him in the context of that group. When the ideas run out, a change must come. Is that what fans are seeing now?
Perhaps the real point here is that there's just so much more that WWE could be doing with Dean Ambrose instead of portraying him as the kid brother to Captain America and Iron Man. Ambrose is not exactly Thor and he's being booked like Hawkeye.
The problem is, what happens if Dean does leave The Shield? If he turns heel, as many expect he will, then the first option would be to pit him against his former teammates. While that would certainly be a completely logical way to go, it would also be a bit mundane. 
Fans have seen Dean and Seth go to war on multiple occasions. They've also seen Dean battle Roman. If fans are hoping for a major feud between Dean and Roman, then they would be wise to remember that Reigns is likely not losing the Universal Championship any time soon. So what would be the point of that rivalry?
Turning Dean for the sake of turning him is probably not the answer. But then again, if he were to leave The Shield and remain a babyface in the process, would that arrangement work for Monday Night Raw? Could the red brand handle that many top babyfaces and would there be enough top heels to go around?
Why not move Dean back to SmackDown Live? He proved himself there before and he could do it again. The separation would allow Ambrose to stand on his own once again and do business on his own terms. It seems like a sensible move and one that could be good for him in the long run.
But the issue with this is that if Dean did indeed go back to the blue brand, then he would once again hit a ceiling. AJ Styles is the WWE champion and Dean has already had a run with him. Daniel Bryan is stepping up to AJ now, which means that there would be little room for Ambrose at the moment. But would Dean need to compete for the top title in order to be successful?
The idea that a Superstar's value is based upon his main event status remains a very strong notion for many fans. If a guy is not duking it out for the gold, then he's not fulfilling his potential. It's true that the world title should be the ultimate destination for anyone getting in the business. Anything less seems like a waste of time.
But Dean would not necessarily be a failure if he found himself outside of title contention. He does have a great amount of spotlight right now and he's still one of the more popular Superstars on the roster. Whether or not he needs a championship to validate his existence in the company is debatable. Of course for his fans, Dean is overdue for another title run.
Therein lays the irony of this situation. For anyone that truly believes Ambrose has been the odd man out when compared to Reigns and Rollins, they must remember that Dean was WWE champion. He had his run and he did okay with it. He may not have been the most capable WWE champion of all time but he was entertaining. Dean was fun to watch. But then again, he's almost always fun to watch.
However this is a new day and its a new Dean Ambrose. He's tweaking his character and his move-set, both of which are redefining who he is. Dean is no longer the lovable lunatic vying for approval by getting the most laughs. This Dean Ambrose is more intense and more focused than ever before.
He is changing and maturing. Dean is a man that is now thinking about much more than wreaking havoc as a member of The Shield. Ambrose is a married man now and he's facing his own mortality in the company because he's questioning his legacy. 
Is he nothing more than The Lunatic Fringe, the wildcard of The Shield? Or is he something more? He's faced life in WWE without Rollins and Reigns before and it was not the easiest rod for him to travel. But he's traveled it and he's come out of it stronger than he was before. Now Dean Ambrose wants more. He needs a purpose and that purpose is likely not with The Hounds of Justice. What WWE chooses to do with this fact and ultimately with Dean Ambrose's future, is anyone's guess.
Chairshot 50: Top Wrestlers of 2018 (1-10)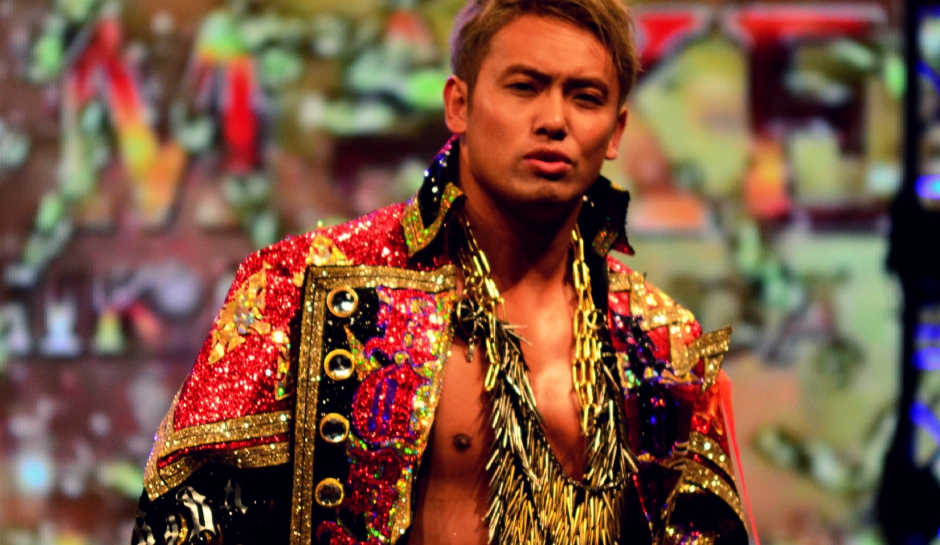 The Chairshot's crack staff of personalities submitted their top 50, and a smaller group put the Top 10 in order. How did it shake out?
If you haven't already, take a look at our Top 11-50. Tomorrow we will post up the podcast on how we came to the Top 10 decisions–which you will love–but let's just get to the part everyone wants to see.
Here is the crew who made these decisions:
Mathew Sarpaicone (Puroresu and Joshi Coverage expert) Twitter: N/A
Andrew Balaz (Managing Editor of The Charishot, Raw Reaction, POD is WAR) Twitter: @IWCWarChief
Steven Mitchell (weekly TV Coverage Articles) Twitter: N/A
Steve Cook (Featured Writer) Twitter: @stevecook84 
Greg DeMarco (Owner/Publisher of The Chairshot, Greg DeMarco Show) Twitter: @ChairshotGreg 
Yeah, two of them aren't on Twitter. THAT'S ACTUALLY POSSIBLE!
10.  Alexa Bliss (WWE)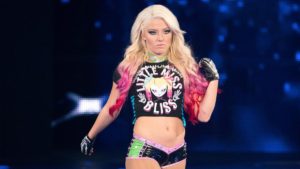 Alexa Bliss shouldn't even be here. Not on the planet, she's fine there. Not even in WWE, as she obviously belongs there.
I am talking about our Top 10. In the initial voting, she finished outside of the Top 10, and wasn't even the highest rated woman. But as the guy who pays the bills, I called an audible and opened-up spot #10 a little. I felt like it was an opportunity for some great podcasting (check it out when we release it, you'll love it), but more importantly than that it was a chance to make sure we simply "got it right."
Once Alexa was at #10, we did.
Looking at the review period, Alexa Bliss had an amazing year. She was champion more often than she wasn't. But she didn't just carry a championship—she CARRIED A DIVISION. Be it Raw or Smackdown, Alexa Bliss carried the division. She was the perfect WrestleMania foil for Nia Jax, she won and cashed in Money In The Bank, and when the time came for Ronda Rousey to take her spot as Raw Women's Champion, it was Alexa Bliss who put her over.
From an afterthought in NXT to the brightest shining star in the women's division, Alexa Bliss deserves to be considered among the best in the world, regardless of gender. – Greg
9. Tetsuya Naito (NJPW)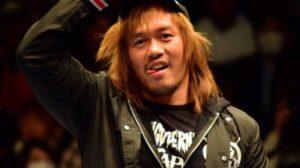 Naito has had a heck of a year from winning the G1 Climax in 2017 and even main eventing the Tokyo Dome at WK 12.
While he was unable to win the IWGP Heavyweight Championship, he would at least live out his goal of main eventing the dome and fixing the wrong from WK 8 as he now sets himself up with new goals while the fans rally behind him. Naito has been known to be the fan favorite in Japan over guys like Kenny Omega, Kazuchika Okada, and even passed Hiroshi Tanahashi who is considered to be their god when it comes to his charisma. Naito would also become a two-time IWGP Intercontinental Champion by defeating Minoru Suzuki till he dropped it to Chris Jericho. He may have had some shortcomings near the end of the mark, but the fan base keeps growing bigger waiting for that special moment to come for him and when he does, it'll be huge. – Mathew
8. Seth Rollins (WWE)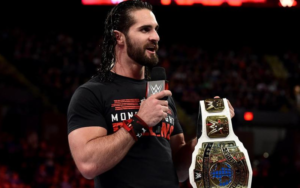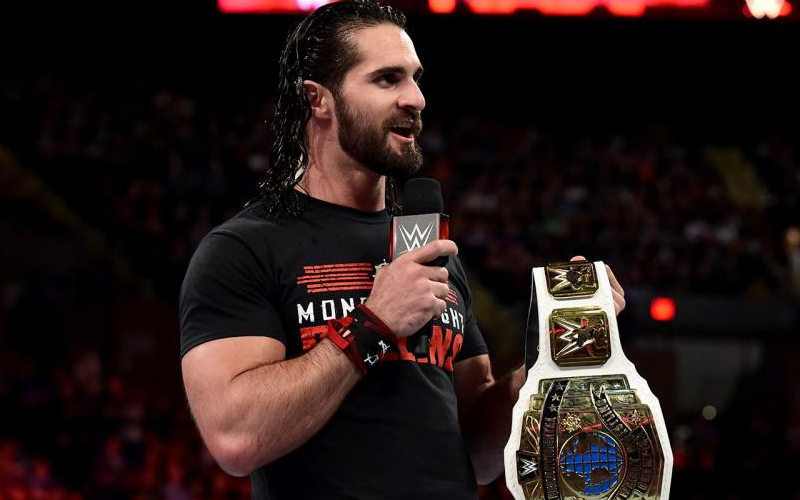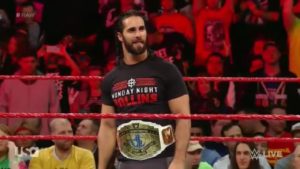 The Architect had a pretty hot 2018 and would #BurnItDown in many of his matches, especially the Raw Gauntlet leading into Elimination Chamber back in February.
Rollins would also complete his Grand Slam by capturing the Intercontinental Championship at Wrestlemania against The Miz and Finn Balor. The WWE schedule can be grueling at times, but Rollins is willing to go at it with everything he's got, as both that Gauntlet and Summerslam's frantic Ironman match can confirm. He's still IC Champion and might be for the rest of 2018, maybe he'll turn up the heat again in 2019 to move back up to a world title. – Mitchell
7. Braun Strowman (WWE)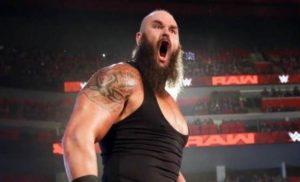 The Monster Among Men dominated much of 2018, for both his size, his speed and his unnatural charisma.
Strowman would wreak havoc over other big stars, like Roman Reigns, Kevin Owens and even The Beast, Brock Lesnar on his way to becoming one of the more over WWE superstars. He won the Raw Tag Team Championships (albeit with a 10 year old child as his tag partner), the Greatest Royal Rumble's 50 man Rumble and the 2018 Money in the Bank, but it was really only booking that held him back. Those bad decisions by the company aside, there's no reason he can't turn things around in the New Year and finally become the Monster Champion Among Men. – Mitchell
6. Kenny Omega (NJPW, ROH)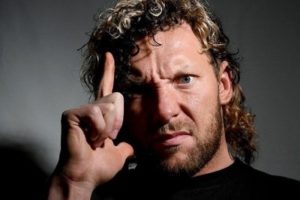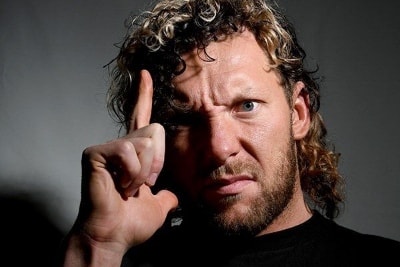 I feel like we've gotten to the point where we take Kenny Omega for granted.
It's not enough that he has great matches every time out there. Holding the most prestigious championship in pro wrestling outside of the WWE Championship doesn't matter anymore. Now we must find flaws in Kenny's game. I gotta admit something though…the alleged flaws aren't problems with me. People knock his interviews, but I find his speaking style compelling & different from what we usually see.
The Best Bout Machine had a tremendous year critically & in kayfabe. We can no longer dismiss him just because he wrestled an eight year old girl. – Steve Cook

5. Cody (ROH, NJPW)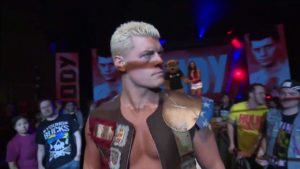 Has there ever been a better wrestling wife than Brandi Rhodes?
Nobody stands by her man like she does. She also manages Flip Gordon from time to time, but it's well-known that he's in the friendzone. Some wives like Miss Elizabeth & Stephanie McMahon rate up there as well, but they didn't have the elegance & beauty that Brandi possesses. Has there been a better wrestling dog than Pharoah? Certainly not since Matilda, and don't even try bringing Pepper into this convo. Has there been a hotter group than the Bullet Club/Elite in independent wrestling? These guys have single-handedly revived interest in Ring of Honor & every other promotion they travel to. Has there been a better wrestling mascot than Burnard? Of course not.
Everything Cody touches turns to gold. – Steve Cook
4. Roman Reigns (WWE)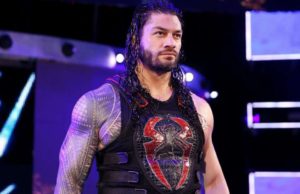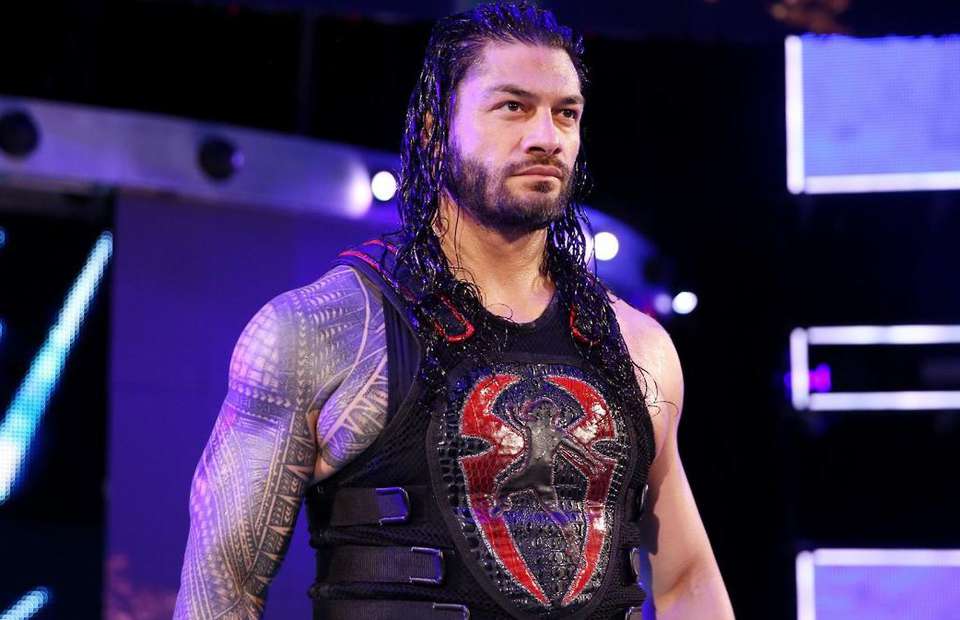 Though the man is often complained about, he's never out of conversations. A corporate champion, that was hand picked and has numerous years in a row of being the final match on the largest event for his company (sounds like someone else on this list). 
During this period in time, he actually wasn't overly dominant. He did have an Intercontinental Championship run to solidify his Grand Slam status, but when it came down to major matches and angles, it was all pretty 50/50. Also we finally see him get over the Brock Lesnar hump and get his first reign as Universal Champion.
Individual title reigns, Shield reunions and resounding reactions insure Roman to always be in the conversation. Four may seem high to some people, but it feels about correct for me. – Andrew
3. Pentagon Jr (CMLL, AAA, Lucha Underground, Impact Wrestling, The Crash, MLW)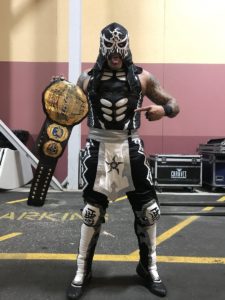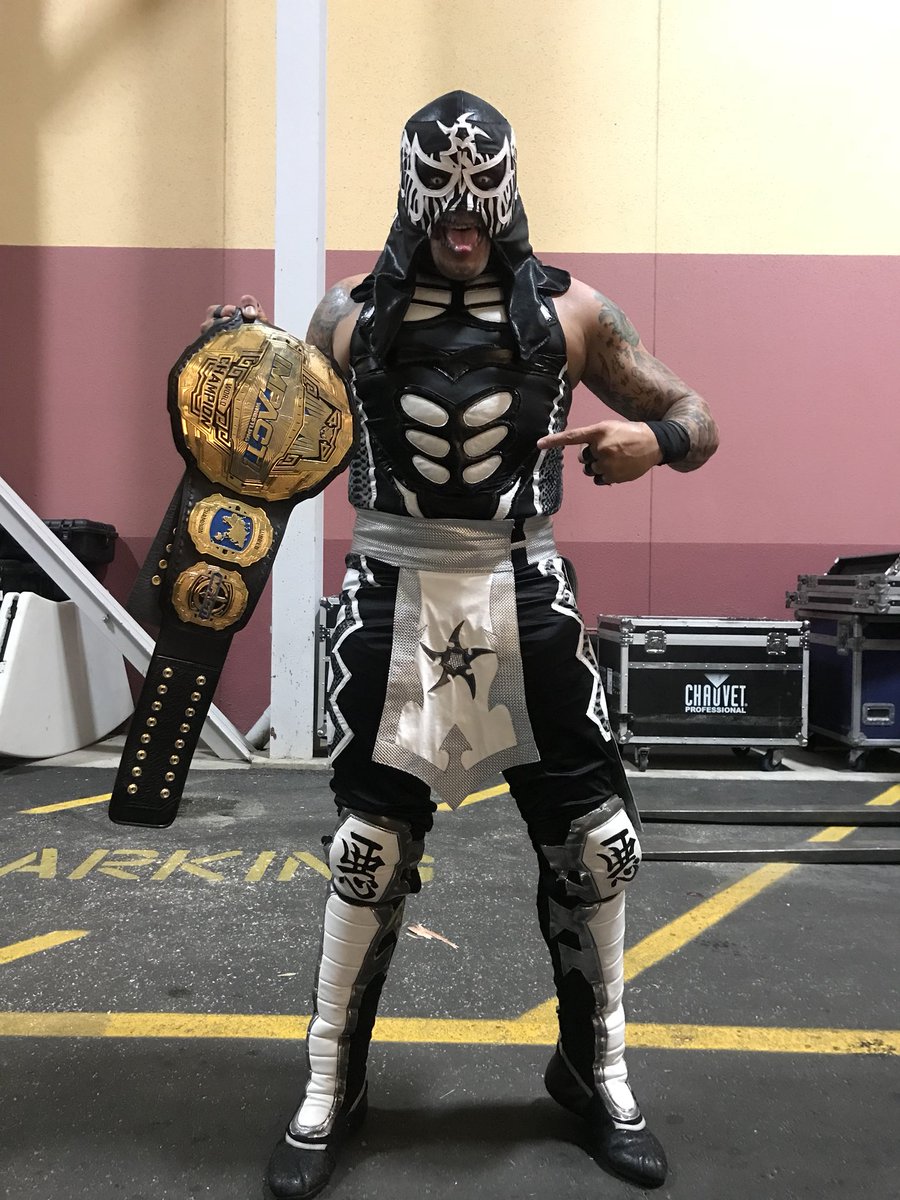 The majority of wrestlers listed here have a home. Even if they wrestle for more than one promotion, they have a promotion to call home. What is Pentagon's home?
In Mexico, he gets away with making appearances for AAA, CMLL, The Crash, and more. In the US, he's famous for his time spent on television as part of Lucha Underground, but during the rating period he has also been the IMPACT Wrestling World Champion. He's a fixture in MLW, PWG, AAW, PCW, and appears in many more.
There's a reason he does this: because people want him!
And I don't just mean promoters want to book him. The fans want to see him. From August 2017 to August 2018, no one talent better personifies the intangible "it factor" than Pentagon Jr. there's no other way to describe it! When he enters the arena, you are constantly looking to see what he'll do next. Put him in a Royal Rumble and fill up the ring with wrestlers, and people will find Pentagon first.
Pentagon is the perfect example of wrestling in 2018: the territory days are dead, talent is the territory. And there is no talent more sought after than Pentagon Jr. – Greg
2. AJ Styles (WWE)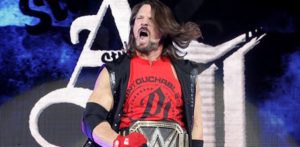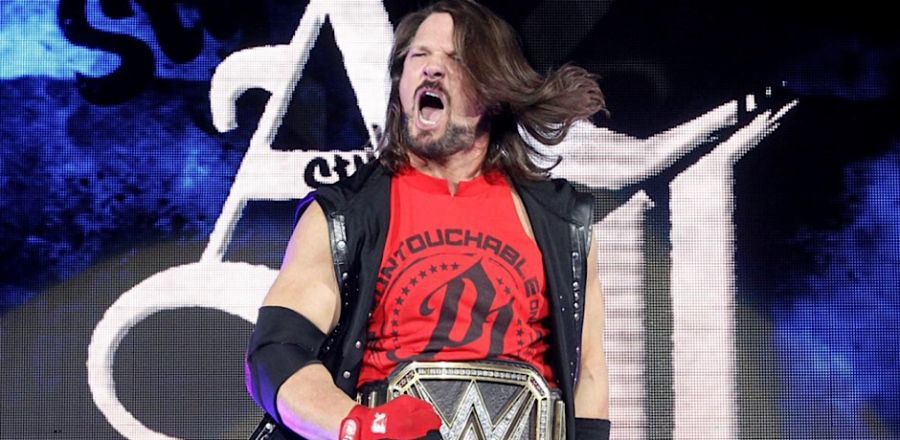 AJ Styles went from dropping the United States Championship to finally getting back the WWE Championship when he defeated Jinder Mahal.
Styles in 2016 wasn't able to get a fair shot with the title since he was stuck with Dean Ambrose and John Cena for the entirety of it. With this current run, however, he would have a wide variety of feuds this time around when he fought people like Brock Lesnar, Rusev, Kevin Owens, Sami Zayn, Daniel Bryan, Shinsuke Nakamura, and Samoa Joe. While the feuds can be a hit or miss, Styles would make sure to make his opponents look strong at the end of it while he would still prove why he's still considered one of the best and worthy of the #2 spot of the list. If this reign is gonna be Styles last title run within the company, then it's a hell of a way to go out. – Mathew
1. Kazuchika Okada (NJPW)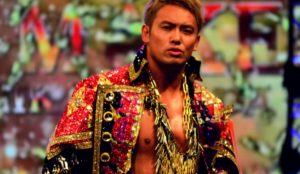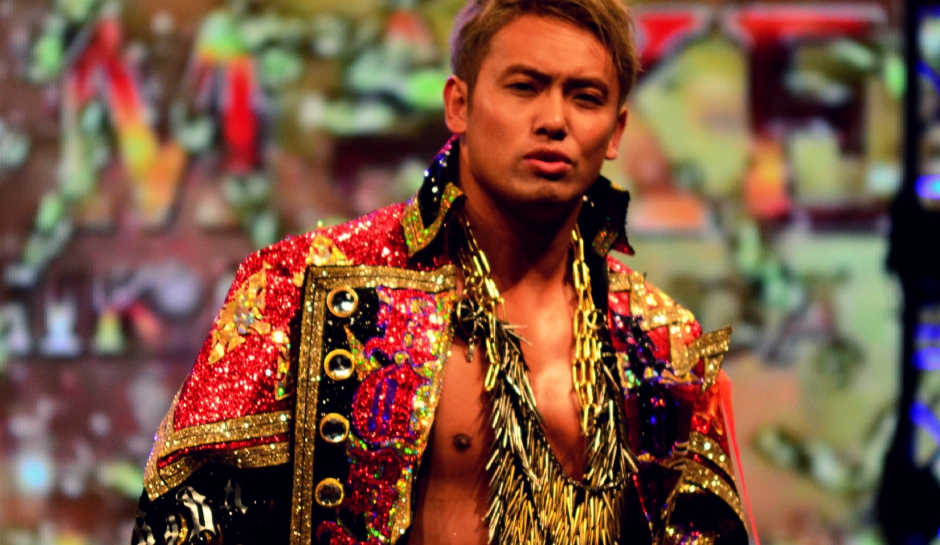 Though the man is rarely complained about, he's often the high point of conversations. A corporate champion, that was hand picked and has numerous years in a row of being the final match on the largest event for his company (see what I did there). 
In all seriousness, Okada comes off the longest and most prestigious title reign in Japan since Kenta Kobashi held the GHC Heavyweight Championship for 735 days. Since most of the evaluation period is during the back end of his fantastic defenses, it's hard to say he isn't the best. Classic matches against SANADA, Zack Sabre Jr, Hiroshi Tanahashi and his historic 2 out of 3 falls match with Kenny Omega, is just one dimension of why he's the best wrestler of 2018. 
He's been the figurehead for the ever growing number two wrestling company in the world. Even though he finally dropped the IWGP Heavyweight Championship, since when does one loss suddenly invalidate someone's impact on a year? Okada is a treasure, has helped his company financially, put on great matches and knows how to work a crowd in the ring and with promos. – Andrew
Kazuchika Okada checks all the boxes, so it's easy to see why he's our number 1. Some will disagree, that's part of the fun, but given our criteria, this just feels right.
What do you think about the Top 10? Is Kazuchika Okada your Best Wrestler of 2018? Let us know on social media @theCHAIRSHOTcom and always remember to use the hashtag #UseYourHead!
Jordan Fox's BLOG: "Create the art you were meant to create."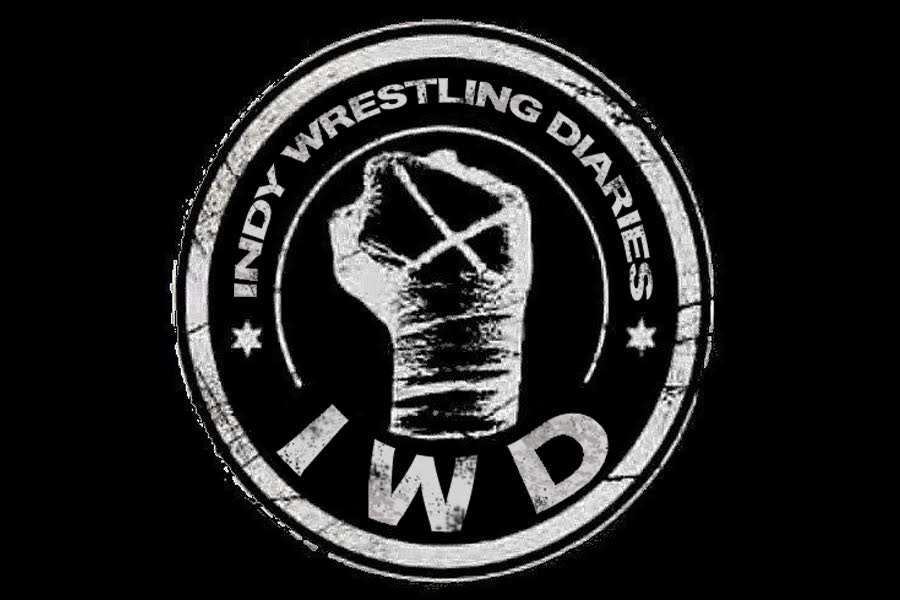 Disclaimer – Sometimes you might wonder what the point of the stories are… I'll be honest, sometimes there isn't going to be any meaning to what I'm blogging. I just simply want to share these really cool moments I get to experience. I get to experience these wonderful moments because I work in "The Business." I work in wrestling, that might not mean much to a non fan, but to wrestling fans, being a full time wrestling employee, like I am, is the Holy Grail.
The wrestling business is my full time job, my "shoot" job & this blog details the fun I experience in our wacky world of wrestling… ENJOY!
I feel weird saying this & I'm hoping that I can adequately explain what I'm trying to say but… In the last few days & weeks I feel like I'm really starting to see the "artform" of wrestling in a different light.
For the majority of the time I've been in the business I've kind of thought that there were 2 jobs for me. 1) learn to wrestle so that when i become a commentator (which is job number 2) I'm speaking from experience.
But lately, & I'm not even sure that what made me start thinking about it differently, I've started thinking about all the other jobs within the business. after match interviewer, camera man, video editor, booker & the million other roles.
I always knew that these jobs had to be done for there to be an in-ring product but I wasn't looking at them as an artform, just simply as jobs. But, as any video editor will tell you, there is absolutely an artform to it.
I want to start work on a docu series sometime in the year 2019. The premise of the show is going to be about what it is like to be a 30 year old man breaking into wrestling full time & what it's like to have to learn to wrestle, hustle for bookings around the state/region, stay in shape, learn to video edit to have copies of my matches, alllllll the while of having a wife & family at home.
Maybe the thought of wanting to do the docu series has inspired me to look at other parts of the business in a different light, idk, but I think it's helping me find my artistic side. I've found myself thinking outside the box on commentary & trying to say unique things & trying to be funny & trying not allow my anxiety dictate how much fun I can have.
The key word in all of that is "trying" because I truly am trying very hard to bring out my artistic side. Before this new found view of wrestling came to light for me, there were times that I would have anxiety about doing certain things. For instance, I wouldn't always go all out on commentary because I'd be self concious about people looking at me as a weirdo. I know that that sounds insane but it's the truth. I'd damn near have an anxiety attack worrying about it.
But now I've started telling myself "You only live once! Don't worry about what people think about you. Create the art you were meant to create." I try to tell myself those 3 sentences over and over and over.
I don't really know if i struggled with anxiety before I came home from Iraq or not. I've blocked out so many negative memories from my youth that I have a hard time remembering things like that. But, I do know that I've struggled with anxiety as an adult. It's anxiety over the weirdest stuff, too. Like I'd work a car wreck as a Paramedic with my partner Nick (who is the absolute best EMT/Paramedic you could ever have working on you BTW) & I'd have no anxiety at all. Nick & I would get our hands dirty & do what we needed to do to give first rate medical treatment to those in need.
BUT you stick me on a microphone to commentate on a wrestling match, with no ones life on the line, with no danger looming & I'll have to talk myself down from an anxiety attack simply because I won't want to look stupid in front of a few people. & the thing is, I won't look stupid! I'll be giving the fans exactly what they want, an entertaining heel commentator! I just don't get it.
The reason I brought all this up in one conversation is because i think it's all connected. I think that now that I'm learning to talk myself through my anxiety & allowing myself to let go on commentary & really play the part, it's allowing me to truly find my artistic side which now has me looking at every angle of the wrestling business as a piece of the puzzle. Man, I hope that makes sense hahahaha. (see, in a weird way, that last sentence is me being self concious about something I'm doing. Instead I should just be confident in myself that I adequately explained everything I was thinking & feeling.)
I got to work with Chris Burnham on commentary for the first time last Saturday. We were together for what he believes was the first ever pro wrestling show in Locust Grove, Oklahoma.
Burnham to me has the skill level in regards to commentary that I strive for every single day. He can grab a mic & be a straight forward play by play guy or a heel that'll have you worked up in 5 minutes. He is the total package when it comes to pro wrestling commentary. Seriously, I wouldn't be surprised if he ends up in the Oklahoma Sports Hall of Fame one day.
But, back to the show. So, we called the WFC show together & it was a great show. I really got to let loose & play a full on heel commentator for the first time & it felt freakin great! Damn, it felt good.
Working with Burnham really reminds me how much I have to learn in regards to commentary. I've got a long way to go before I'm where I need to be. practice makes perfect though, right?!
I have to give a quick plug to Burnham. His website, OklaFan.com is the end all be all for Oklahoma Pro Wrestling. He has an index with every performer you could imagine on there. If they are from Oklahoma & are a professional wrestler, chances are you can find info on them on OklaFan, so be sure & check it out.
Till next time! Stay Strong & Too Sweet.
Personal Instagram & Twitter – @FoxThePodcaster
Show's Twitter & Facebook – @IWRdaily