PAC Made The Right Choice: The Hypocrisy of Wrestling Fandom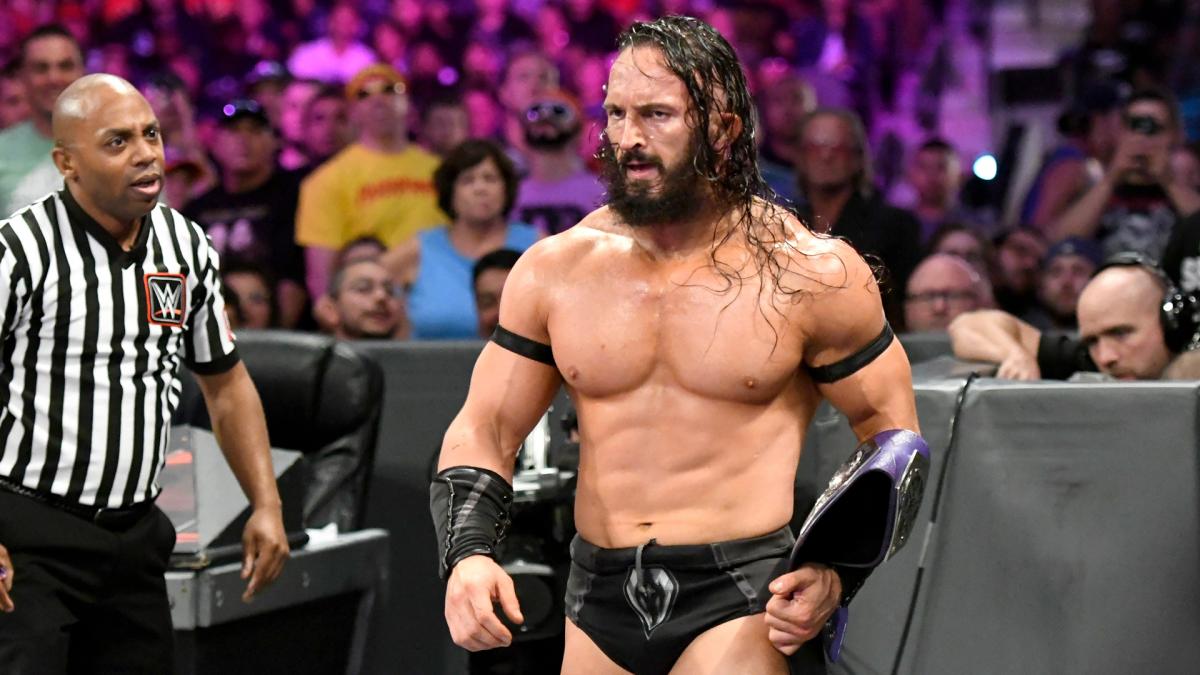 PAC's return to Dragon Gate. pic.twitter.com/TIeqqXe4Yz

— ʜᴇᴇʟ ʙʏ ɴᴀᴛᴜʀᴇ (@HeelByNatureYT) October 4, 2018
 The moment we all waited for has finally arrived.
After sitting out for over a year and finally receiving his release from WWE, Neville made his return to a wrestling ring this week. Reverting back his original ring name of PAC, he returned to the place where he called home, Dragon Gate. Revealing himself as Eita's mystery partner and joining the promotion's lead heel stable, R.E.D., the duo defeated BxB Hulk and Shingo Takagi at Korakuen Hall. It was a long time coming for PAC to return to the place where he never received full closure six years ago, and now he has an opportunity to be at the top of the promotion at a time when he is sorely needed. There's praise among wrestling fans that are happy to see him wrestling again and in good spirits, but there was a section of comments that proceeded to irk me:
"He should be in Bullet Club"
"Why isn't he in New Japan."
"He could be having great matches with Marty Scrull and Will Ospreay right now."
I don't want to come across one of those gatekeeping types, but it's really concerning when fans claim to have an expertise on the product really don't know much. Let's face it, the main reason why folks would want PAC to appear in New Japan is to spite WWE in their own fantasized narrative. In reality, we really don't know the true situation between him and WWE and whether they are even on bad terms or not. For all we know, their relationship could be doing well and like with Rey Mysterio, he's going to be welcomed back with open arms.
If fans were so happy to see him free from the clutches of WWE – despite having one of the more successful runs of 2017 – then they should definitely be happy that he is working where he wants to be, not where they think he should go. This should give them an opportunity to be introduced to an alternative in Japan that isn't New Japan and an opportunity to support other promotions outside of Bushiroad. PAC's appearance in Dragon Gate instantly breathes life into the company, who went through front office changes and a small talent exodus over the summer. In addition to losing Shingo Takagi, Dragon Gate was in need to establish their direction and PAC leading R.E.D. and bringing eyes to the promotion is the way to go.
This is a win for pro wrestling in general and shows that there are more avenues than the unrealistic competition that is met between two of the biggest promotions in the world. It's not too long ago that these same people were clamoring for Daniel Bryan to leave WWE when he never wanted to. Heavily ignoring that he was loving his current position now, working with people that want to and sharing that dream with his wife, Brie Bella, they rather watch him scramble his brains further in G1 matches.
I feel as a fan of professional wrestling, it is our obligation to be informed about our preferences and considerate of the intentions of those who are actually in the business. To casual fans that only know about New Japan, it is okay to not know about the other promotions that are in that country. It is not okay to not know about any of the good wrestling that is out there in the world and believe that one option is the best. That line of thinking is no different from those that are stuck in 90s Attitude Era nostalgia, believing that wrestling hasn't gotten better overall. It's good to know that promotions like Dragon Gate, Pro Wrestling NOAH, DDT, and All Japan exist as it's clear the domestic product has to grow.
So, instead of wanting a superb talent like PAC to take part in the homogenized, dull, and over-saturated state of BC Elite, support him for carving out his own lane and raising a new profile in the process. It'll make wrestling all the better.
Watch: https://t.co/QsB2F8xG1h
Official English Twitter: @DragonGateEN
Official English Facebook: https://t.co/5VsANJ25xz
Tickets: info@shop-dg.com

Translations/Results/Reports: https://t.co/iXCeGV2Can
History, live tweeting, etc: @DG_Jae #dragongate#DragonGateNetwork

— jae (@DG_Jae) October 2, 2018
King's WrestleMania Rewind: Eddie Guerrero vs. Rey Mysterio (WrestleMania 21)
In the next WrestleMania Rewind, Chris King takes us back to WWE WrestleMania 21, and Rey Mysterio vs Eddie Guerrero in a battle of tag team champions!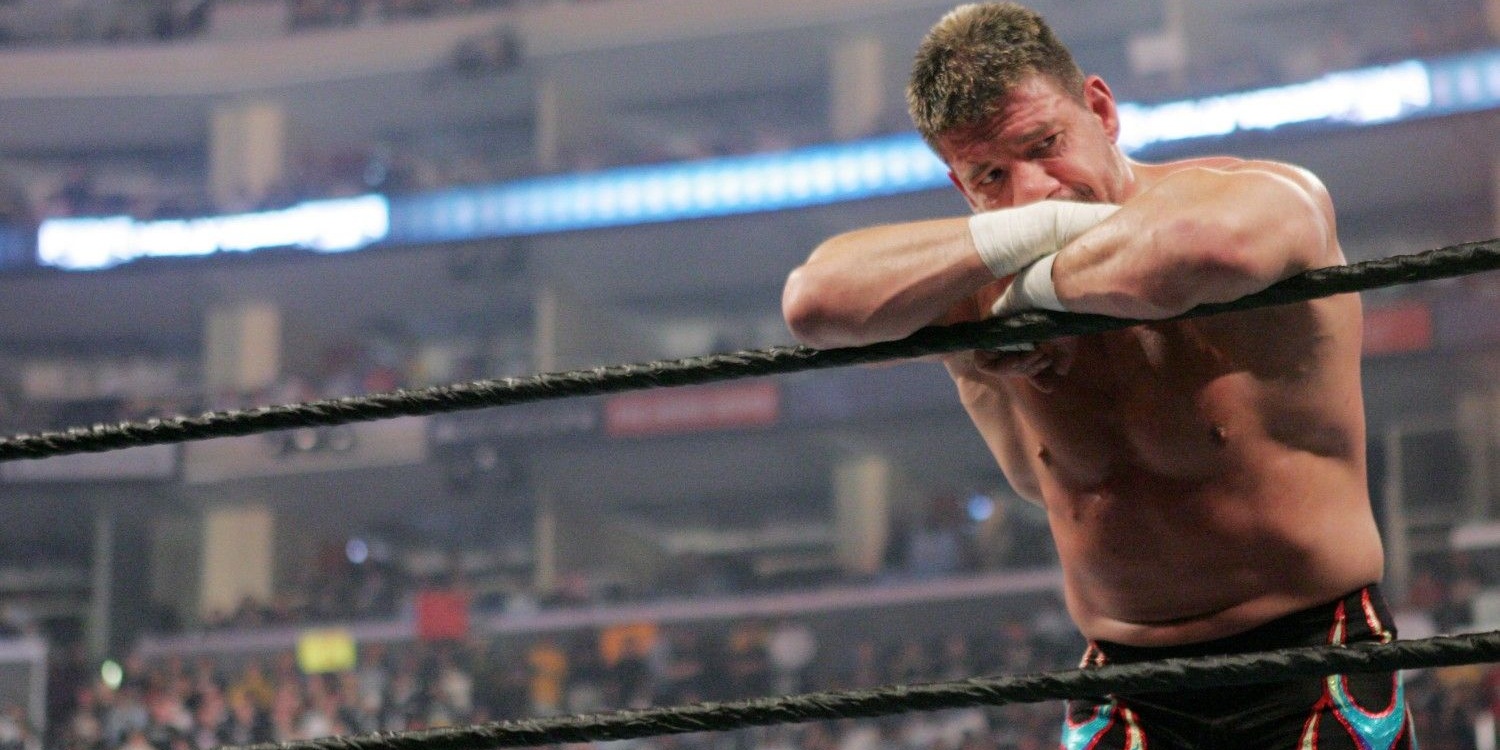 In the next WrestleMania Rewind, Chris King takes us back to WWE WrestleMania 21, and Rey Mysterio vs Eddie Guerrero in a battle of tag team champions!
Chris King is back with his third edition of WrestleMania Rewind. This week he's bringing us back to some 'Latino Heat.' We're rolling back to WrestleMania 21 where Eddie Guerrero faced longtime friend and rival Rey Mysterio.
This would be Guerrero's last Mania match caused by his unfortunate death. Over on SmackDown, Mysterio and Guerrero would become the tag team champions at No Way Out where they defeated MNM.
Chavo Guerrero would get into the head of Latino Heat by making him believe Mysterio was trying one-up his tag team partner. Chavo went as far as to tell his uncle to stop using the Guerrero name.
Guerrero would finally give in to his nephew's manipulation and went on to challenge Mysterio to a one-on-one match at WrestleMania 21. I For the first time in history, both tag team champions would face each other. Guerrero vs. Mysterio was the first match on the stacked card. Both partners threw everything at each other including the kitchen sink in a battle of one-up-manship.  In an incredible high-octane match that saw both superstars delivering counter for counter, Mysterio pulled off the win with a surprise pin roll up.
A few months later, what once was a friendly battle turned into a nasty fight involving the custody of Mysterio's real-life son Dominik Mysterio. After several torturous weeks, both former tag team champions would face off in a ladder match with the custody of Dominick on the line. I forgot how amazing this rivalry was and it's definitely worth a watch. Sadly, we would lose Latino Heat in November of 2005. There will never be another Eddie Guerrero. Viva La Raza!
King's WrestleMania Rewind: Stone Cold VS. Scott Hall (WrestleMania X8)
Chris King is back with another WrestleMania Rewind, looking at the NWO's Scott Hall battling Stone Cold Steve Austin at WWE WrestleMania X8 from Toronto!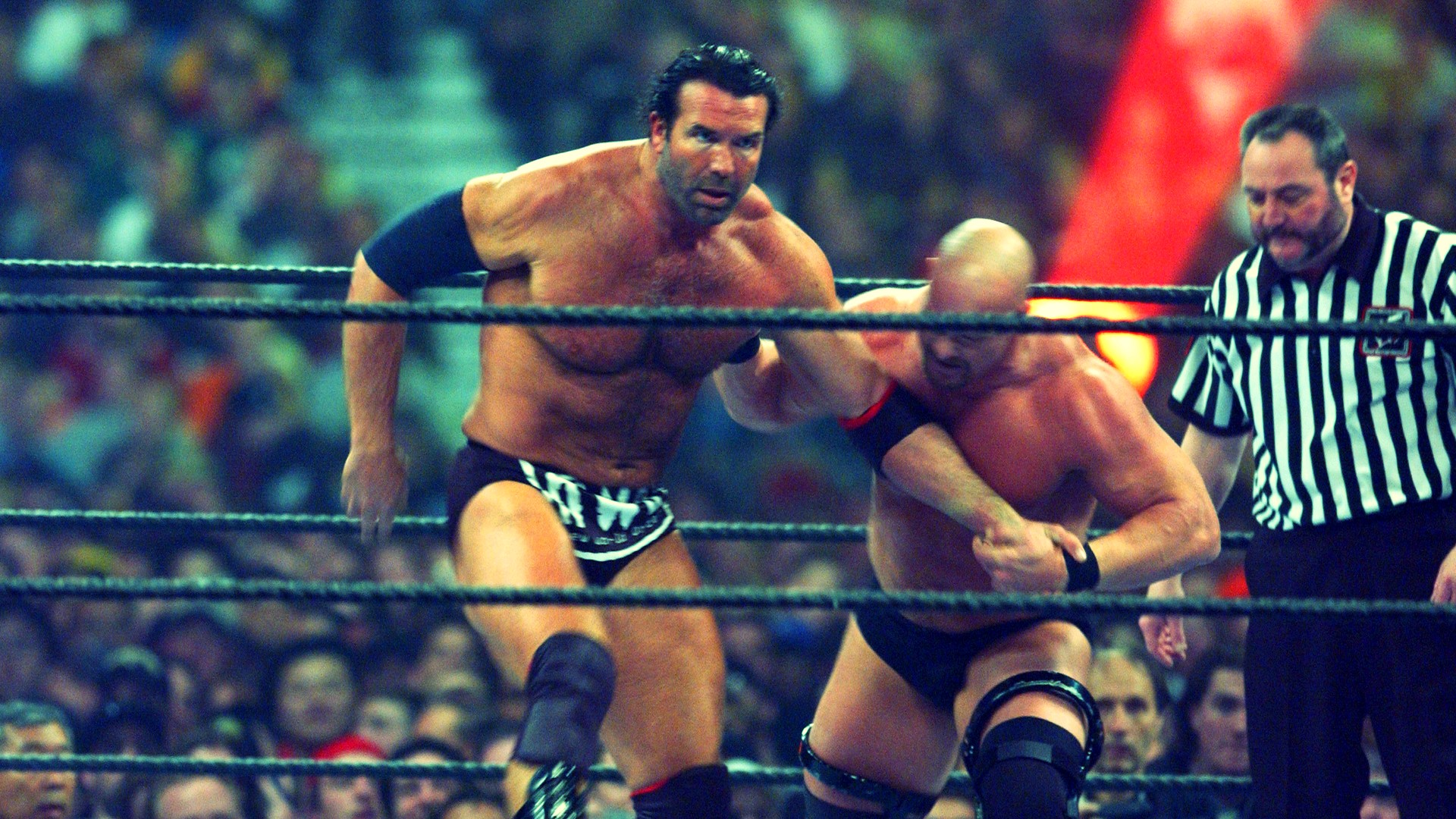 Chris King is back with another WrestleMania Rewind, looking at the NWO's Scott Hall battling Stone Cold Steve Austin at WWE WrestleMania X8 from Toronto!
Chris King is back this week with another edition of WrestleMania Rewind, where he is rewatching all the past Mania matches and feuds. This week you're in for a treat as we look back at 'Stone Cold' Steve Austin vs. Scott Hall at WrestleMania X8.
In late 2001, Vince McMahon bought out his competition WCW and acquired the rights to a plethora of talent including Booker T, Eddie Guerrero, Chris Benoit, and the iconic trio known as NWO. Hulk Hogan; Kevin Nash, and Scott Hall were hell raisers, and what better way to make a name for yourself than take out the two top superstars in the WWE The Rock, and Stone Cold?
The NWO cost Austin his chance at becoming the Undisputed Champion at No Way Out during his match with Chris Jericho. Adding insult to injury, the NWO spray-painted 'The Texas Rattlesnake' with their brand logo just like they did in WCW. As you can imagine, Austin was pissed and out for revenge against the group and primarily Scott Hall.
Hall would challenge Stone Cold to a match at WrestleMania 18. Both superstars beat the living hell out of each other leading up to this highly-anticipated match for who runs the WWE.
The glass broke and Stone Cold made his iconic entrance, and black and white NWO covered Halls' entrance alongside Kevin Nash. With the odds stacked against 'The Toughest S.O.B' could Austin or NWO prove their dominance? Sadly the NWO  broke up that very night when Hulk Hogan came to the aid of his adversary The Rock after their 'iconic' dream match. Stone Cold would ensure the victory with the Stunner. Hall would perform an Oscar-worthy sell over the finisher.
What a time to be a wrestling fan in the 2000s when nothing was impossible for WWE. Who would've thought WCW would go out of business and Hogan would make his long-awaited return to WWE?