ROH News: 'Hot Sauce' Tracy Williams To Debut At Survival Of The Fittest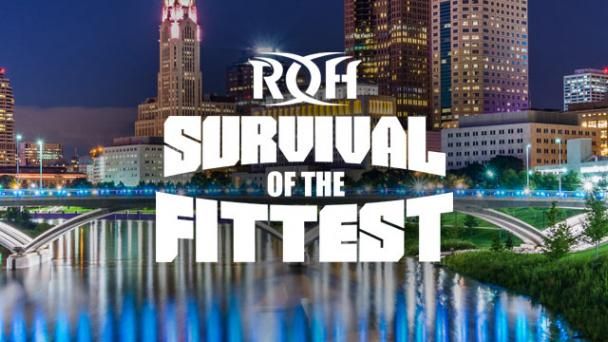 Ring Of Honor is only a mere few days away from Glory By Honor weekend with the pay-per-view coming up Friday night in Baltimore, Maryland, followed by television tapings on Sunday in Philadelphia, Pennsylvania.
Despite the big weekend being right around the corner, ROH is already looking ahead to Survival Of The Fittest on November 4th from Columbus, Ohio. With less than a month remaining before the event, today ROH has announced that 'Hot Sauce' Tracy Williams will be making his Ring Of Honor debut as a part of the annual tournament and is this year's first entry:
The 13th annual Survival of the Fittest returns to Ring of Honor on Sunday November 4, emanating LIVE from Columbus, OH's Express Live, broadcasting LIVE for all HonorClub Members! First-round match winners will compete in a six-man elimination match at the end of the night. The winner of the Survival of the Fittest Finals will receive a future Ring of Honor World Championship opportunity!
Eleven individuals have won the previous twelve Survival of the Fittest Tournaments, with seven out of eleven individual winners eventually winning the ROH World Championship! With the list of former winners a true who's who of professional wrestling, including current ROH World Champion Jay Lethal, the only three-time ROH World Champion Adam Cole, Bryan Danielson, Roderick Strong, and more, this year's winner has a chance to add their name to a list of legends with an opportunity to write their name in the history books as a potential future ROH World Champion.
The first entrant in this year's tournament is one of the hottest free agents in professional wrestling, "Hot Sauce" Tracy Williams!
Since his debut in 2009, Williams has earned a reputation for being one of the best pound-for-pound grapplers and strikers in professional wrestling. The Brooklyn native is one of the most talked about, in-demand stars in wrestling and will make his ROH debut in Columbus, OH with an opportunity to leave the number one contender for the ROH World Championship!
Can Williams make history and win Survival of the Fittest in his very first night? Join us in Columbus or stream Survival of the Fittest LIVE for HonorClub to find out!
Survival of the Fittest returns on Sunday November 4 and will be broadcast LIVE for all HonorClub members! But there is no better way to experience the hard-hitting, in-your-face action of ROH than to do so LIVE! Limited tickets remain to this marquee event! Get yours NOW!
RING OF HONOR SURVIVAL OF THE FITTEST 2018
SUNDAY, NOVEMBER 04TH
MEET & GREETS @ 05:00 PM EDT
BELL TIME @ 07:00 PM EDT
EXPRESS LIVE!
405 NEIL AVE
43215 COLUMBUS, OH
SURVIVAL OF THE FITTEST PARTICIPANTS
"HOT SAUCE" TRACY WILLIAMS
& MORE INTERNATIONAL STARS TO BE ANNOUNCED
SIGNED TO APPEAR:
ROH World Champion Jay Lethal
ROH World Six-Man Tag Team Champions "The American Nightmare" Cody & The Young Bucks
ROH World Tag Team Champions The Briscoes
ROH World TV Champion Jeff Cobb
Women of Honor Champion Sumie Sakai
"The Villain" Marty Scurll
"Hangman" Adam Page
SoCal Uncensored (Christopher Daniels, Frankie Kazarian, Scorpio Sky)
Flip Gordon
Silas Young
Shane Taylor
Continue following TheChairshot for all the latest skull smashing opinion, news, reviews and so much more! @theCHAIRSHOTcom on Twitter
Always #UseYourHead
Chairshot Wrestling News Shuffle: RAW Changes, CM Punk RAW Reunion And More! (7/22/2019)
News Involving RAW Changes, CM Punk RAW Reunion And More!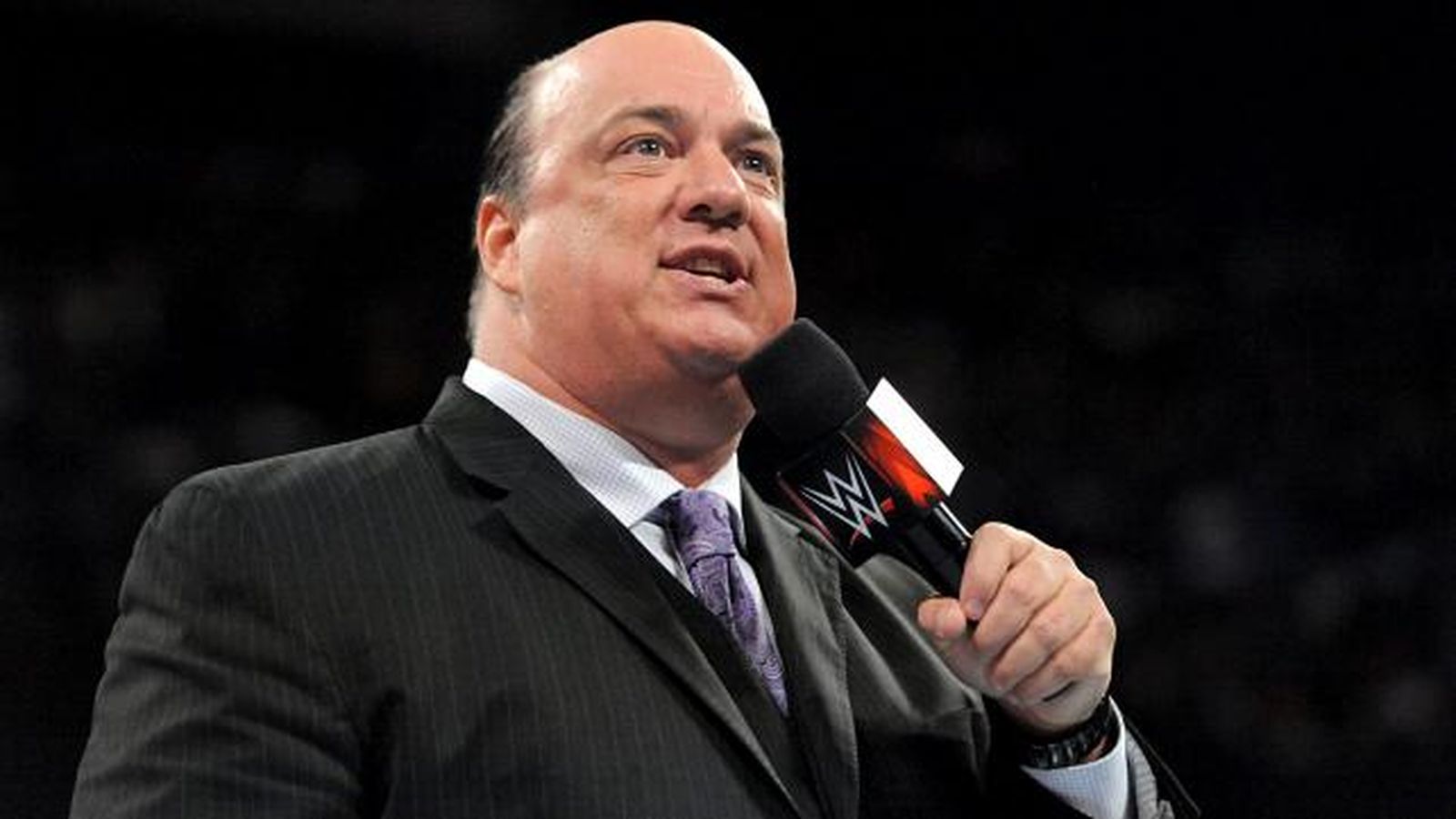 News Here! RAW Changes, CM Punk RAW Reunion And More!


Paul Heyman Wants Changes To RAW
Many WWE superstars, fans, and media are hoping for big changes to RAW with the recent role change for Paul Heyman. According to the Wrestling Observer, Paul Heyman wants RAW to change as well. Heyman is pushing for interviewees to be more realistic, rather than fake and hokey sounding. He would also like to see better continuity between RAW angles each week, as there have been angles in the past that have made no sense, or never followed up on in subsequent weeks.
Jason's Take
RAW has been very watchable the past two or three weeks, and some of that may be do to the input of Paul Heyman. However, as always, the buck stops with Vince McMahon. Does Heyman have enough influence to convince Vince McMahon of changes that are needed ?
Former Divas Returning To RAW
Tonight's RAW Reunion special is shaping up to be a huge show. In a bit of an interesting note, some former WWE Divas are returning to RAW that have not been on TV in some time, even with the women's evolution. Candice Michelle, Milena, Jillian Hall and Eve Torres are all scheduled to be a part of the the reunion tonight.
Jason's Take
All four of the women have had a part in various time periods for women in WWE. I am excited to see Milena back on WWE TV, as I had thought she would have been part of the Evolution pay per view, or would have made a women's Royal Rumble appearance.
CM Punk At Starrcast III
CM Punk is a name that never seems to go away when it comes to rumored returns to wrestling. While there are no signs of him ever returning, he will however be appearing at the upcoming Starrcast III according to Sports Illustrated. Conrad Thompson had this to say about Punk appearing at Starrcast:
"We wanted to bring something unique and that hasn't been done before at Starrcast. I've always wanted to have Punk at Starrcast but the timing was never right, and I'm really excited that the stars have aligned for this August. Fans are going to get what they've wanted for a long time, and that is CM Punk with a live mic. It's going to happen at Starrcast."
Jason's Take
If All Out being held in Chicago didn't stir the CM Punk rumor mill enough, then Punk's appearance at Starrcast certainly will. While it's unlikely that Punk will appear, it is really hard to say never when it comes to wrestling.
Bischoff Not Involved With Creative
The Wrestling Observer Newsletter had some interesting notes regarding Eric Bischoff's new role in WWE. According to Meltzer, the creative team have been told that Bischoff will not be involved in the creative process, and he will be working to interface with all departments and FOX as SmackDown readies for it's move to the network in October.
Jason's Take
Greg DeMarco and many other Chairshot writers had speculated that the previous television network executive experience of Bischoff and WWE's move tot FOX was one of the main reasons for his hiring. And it looks like that may be the case.
Chairshot Wrestling News Shuffle: Mickie James Update, Jeff Hardy, RAW Ratings and More! (7/17/19)
News Involving: Mickie James, Finn Balor, Jeff Hardy, RAW Ratings and More!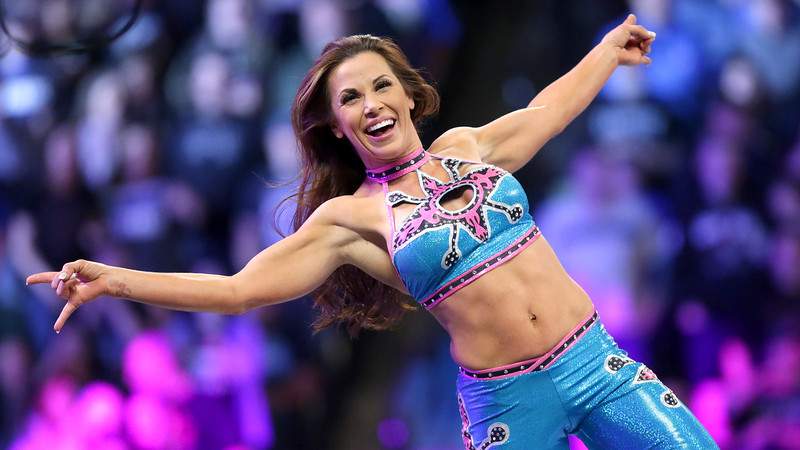 News Here! Mickie James Update, Jeff Hardy, RAW Ratings and More!


Latest On Jeff Hardy
In Monday's shuffle I discussed the news on Jeff Hardy's latest public intoxication arrest. Since then, more details have been released regarding the incident. TMZ is reporting that Hardy smelled of booze and was passed out in a public stairwell before being arrested.
Jason's Take
Once again, Hardy's struggles with addiction have been well documented in the past, so I am not going to comment on them. Here is hoping that he is able to get things in order and get his life on track.
RAW Ratings See An Increase
RAW continues to slowly climb out of the ratings hole, as this weeks ratings showed an increase in viewership. The hourly breakdown looks like this:
Hour 1 – 2.379 million viewers
Hour 2 – 2.503 million viewers
Hour 3 – 2.478 million viewers
Jason's Take
This is good news for WWE, RAW, and USA, as RAW typically has had a hard time keeping viewers into the third hour. RAW was actually a very solid show last night, and one of the first RAW's in a very long time that I watched from start to finish while it aired live. Slowly, but surely, WWE will do what they can to climb out of the hole.
Mickie James Undergoes ACL Surgery
Earlier today, WWE star Mickie James went under the knife to repair her injured ACL. The injury looks to keep her out of the ring into next year. Her husband, Nick Aldis, took to Twitter to update fans on the successful surgery.
UPDATE: Surgery was a complete success. I'm sure when she's feeling up to it she'll share more. Thank you all! 🙌 https://t.co/RxCHyko2UQ

— Nick Aldis (@RealNickAldis) July 16, 2019
Jason's Take
Mickie James is still a very talented wrestler who adds depth to the women's division. There is still a place for her on the roster, and one can assume that the WWE will want to keep her when she fully recovers.
Finn Balor Taking Time Off?
Finn Balor lost the Intercontinental championship at Extreme Rules, and the loss had many scratching their heads. However, it appears there is reasoning behind it according to Pro Wrestling Sheet, as Balor has requested time off from WWE to recharge. Though he requested time off, it appears that it will not be granted until after the upcoming SummerSlam pay per view.
Jason's Take
It will be interesting to see how Balor will be written off of TV. One could assume a SummerSlam match with Bray Wyatt will lead to his exit. Perhaps on his return, he could join his friends in The Club ?