Shawn Michaels: The Return We Never Knew We Didn't Want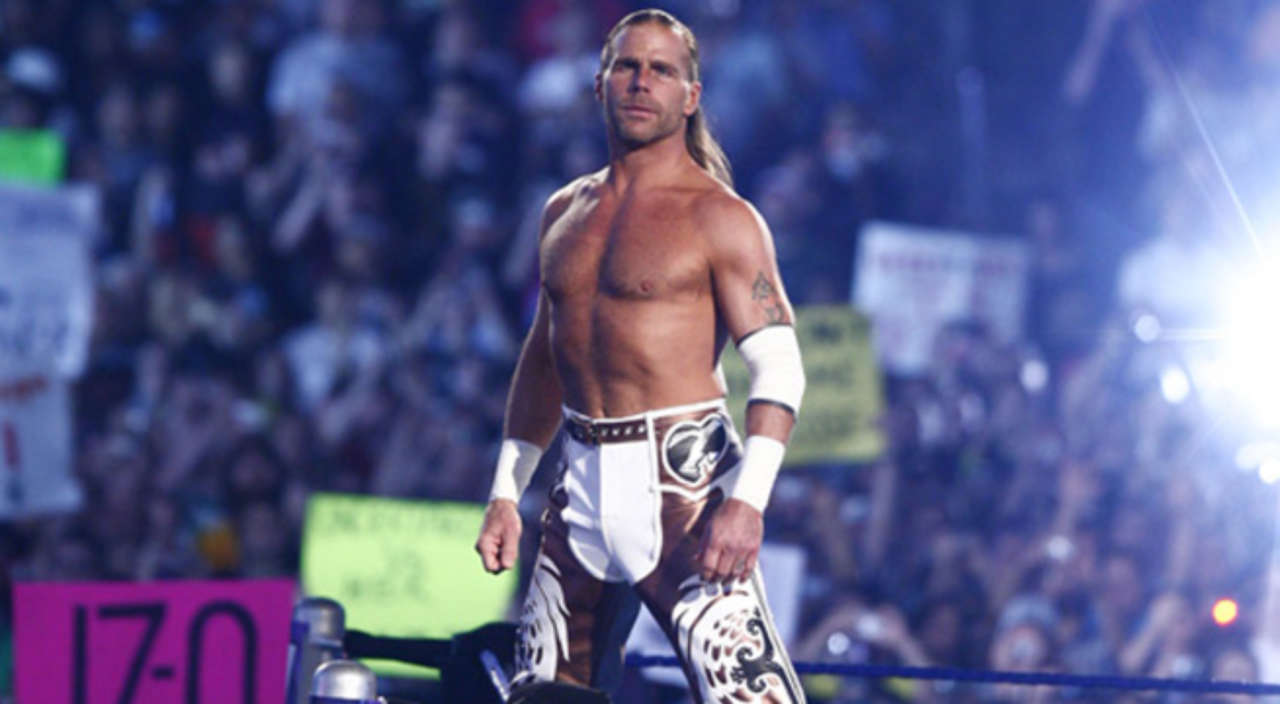 I will admit, I am a Shawn Michaels mark. He is one of my favorite wrestlers of all time, and probable number one or two when it comes to in-ring performances. When he retired after WrestleMania 26, I thought it was still a little too early for him to leave the ring completely, but I respected his decision. I respected it even more so by the fact that he actually kept his word and hasn't wrestled since then, unlike so many other wrestler "retirements" we have seen throughout the years, and amidst occassion after occasion in which he has been showered with chants of "One More Match" during various appearances. But now it seems the inevitable has occurred and Michaels is now primed to make his in-ring return after eight years. Am I interested? Absolutely. Am I excited? Not really, no. Not as much as I should be. And as a longtime HBK fan, that is disappointing.
I have always thought that Michaels could still "go" in the ring, so I am interested in seeing HBK back in the squared circle doing his thing. But there are too many dark clouds hovering over his return for me to really enjoy it the way I thought I might if this day were to come. The first is obviously the setting. The controversy, or at least uneasiness at best, surrounding the Crown Jewel event is well documented. In addition to the differing opinions about Saudi Arabia's social beliefs and culture perhaps making an undesirable environment for a publicly traded company to be holding an event at in the first place, there is now the very real situation of a Washington Post journalist being "allegedly" murdered, "allegedly" while inside the country's consulate, and government officials "perhaps" having a part in the victim's death. When I envisioned Shawn Michaels' return to the WWE, I envisioned a stage such as WrestleMania, not in the center of an international incident. In my opinion, Crown Jewel should be moved to a different location, which is another article for another time, and I hate the fact that Michaels' return will be the biggest selling point of an event that is surrounded by such controversy.
The second thing that hasn't excited me is the booking of Shawn's return. Granted, while the story itself has made sense and has made a solid natural progression, are the Brothers of Destruction really the best choices as opponents? Do we really need to see ANOTHER version of Shawn Michaels versus Undertaker at this point in their careers, especially Taker's? And don't get me started on Mayor Kane. I know wrestling is about suspending disbelief, but when you run for office all summer and then return as a masked demon and brother to the Deadman, that's asking a lot of even the stoutest wrestling fan! Why not book Shawn against one of today;s up and coming superstars? Could someone like Bobby Roode or even Elias not have used the rub from HBK? Couldn't have Finn Balor benefitted from a Club vs DX angle? If nothing else, I think I'd rather see HBK vs HHH if nothing else (which we may still get to, actually.) Now I understand that if Shawn was going to return it was going to have to be on his terms. And I'm sure he is working with three guys he is very comfortable with, and we know he had already previously turned down an opportunity to wrestle AJ Styles, so it is what it is. Granted, we don't really know what Shawn's situation will be after this event, so maybe we will get some of those dream matches at some point down the line. But for now it is just disappointing to think about the "what if" scenarios, especially when I predict that at Crown Jewel, Michaels' will be the best in-ring performer in that match, even after an eight year hiatus. Nostalgia can be fun, but Michaels' could do so much more.
And finally, and perhaps the most pressing disappointment in this whole situation for me personally, is the "why." Why has Shawn chosen now as the time to return? After eight years of being the only guy to keep his word and truly retire and stay away from the ring, what has changed? Unfortunately, I think the answer is his bank account. I think Shawn is coming back, above all else, for the money. Not because he needs it, but when you are reportedly offered seven figures for one match, that's something that is hard to pass up. And who can blame him? This is a business after all. I don't begrudge him for the compensation he will receive at Crown Jewel. I just hate it for him that, due to the location, and controversy, and booking that has left a lot to be desired, most people will point to the money as the only reason he came out of retirement after such a long time. You won't wrestle AJ Styles at WrestleMania, but you'll reunite DX (again) to face the Undertaker (again) and Kane, in a country that treats women as second rate citizens and whose government may or may not have had a role in the murder of an American journalist?
As I said, I am a Shawn Michaels fan. I will watch his match at Crown Jewel. I fully expect him to be in top form and at this point I hope this is not a one-off. But for a guy who has done as much as he has in wrestling, making a much anticipated return after eight years away, I was hoping for a bit more. On all accounts.
NXT Minus 6: Moving Forward
What does the next era of NXT hold?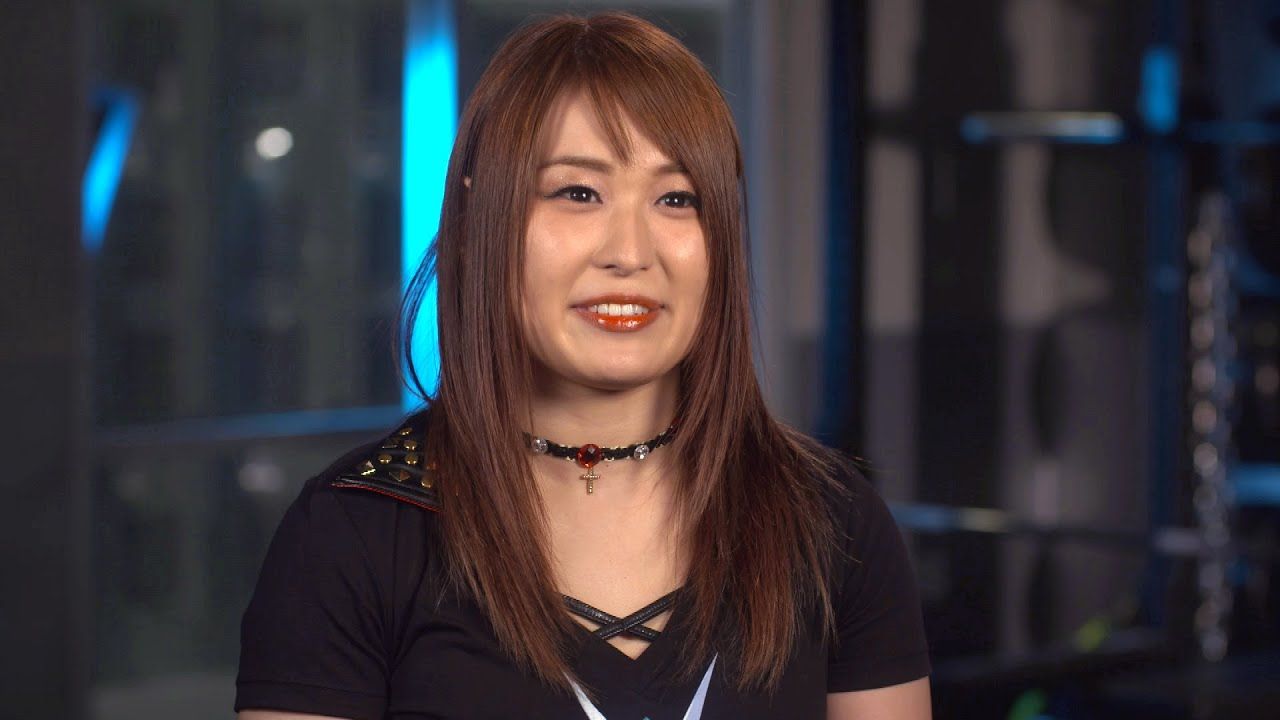 It's WWE NXT: We're moving on. We're not bitter. We're happy with what we have.
6. The WWE reeeeeally loves to screw with us. They spend weeks dumping on NXT then kick off a show with a 4.7 star banger?!?!?! Buddy Murphy is a big league striker. He packs a punch far above his weight class. Meanwhile, Velveteen Dream steals another victory. I like where they're going with him. Shades of the Ultimate Opportunist. Living on the Edge of a Dream?
5. "Charlie Brown finally kicked the football." Oh Mauro, sometimes you are just too good.
4. Dominik Dijakovic is in desperate need of a save. I have no idea what that promo was. Ancient Wicca prayer? Medieval magnet poetry? He is world class in ring and absolutely floundering on the mic. He's so bad, it would be an upgrade if Io Shirai was his manager.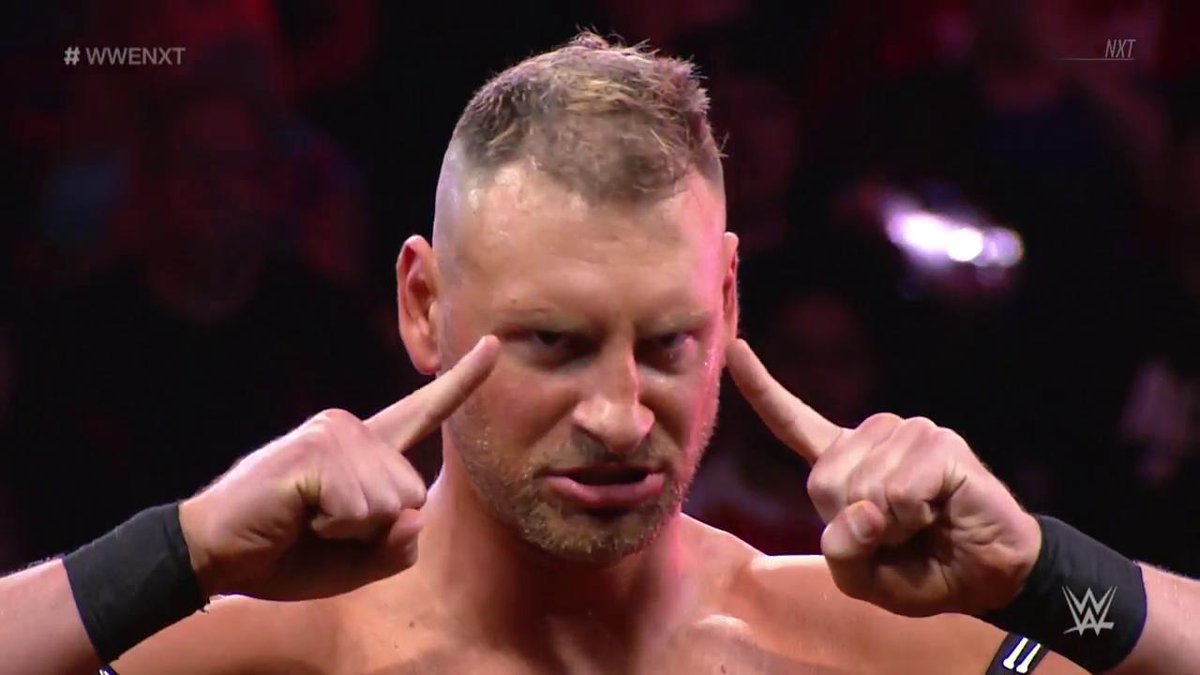 3. Speaking of promos, Johnny Champion adds another layer to his story. Johnny Smartass absolutely crushed Adam Cole on the mic. I know they said 2-out-of-3 would be definitive, but if we get Johnny Gargano-Adam Cole part 2 in HIAC or falls count anywhere, I'd find it in my heart to forgive them.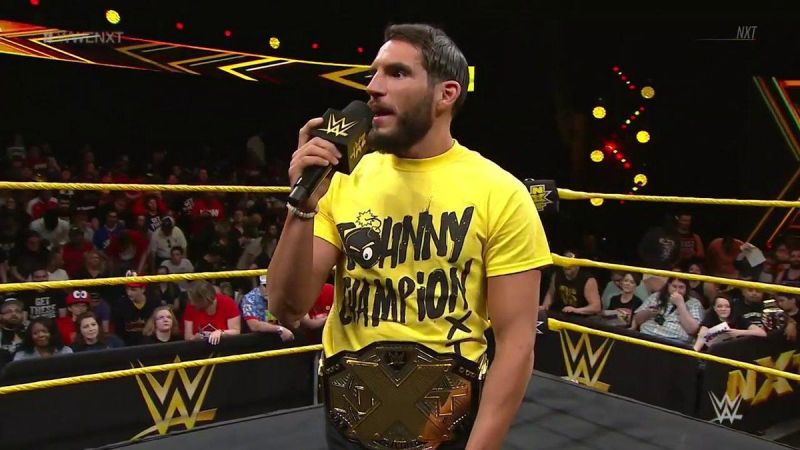 2. Shayna Baszler watches Dark Side of the Ring. She thinks it's a comedy. She is PURE EVIL. She is as pure of a heel as there is. She is the anti-Ricky Steamboat.
1. I'm trying to overlook how poorly WWE handled Kairi Sane's last NXT match. Instead, I am focusing on how much it adds to the inevitable Baszler-Io Shirai matchup. Shirai has improved in ring every time out, but she's still anime nicey nice. It will be exciting to see her turn up the emotion and intensity and really look to hurt Baszler as payback for her best friend. This one could steal the show at the next Takeover.
That's right…I said it.        


Mcleod: Will We Ever Get The Lee vs. Dijakovic Rematch?
Will we ever see the anticipated rematch?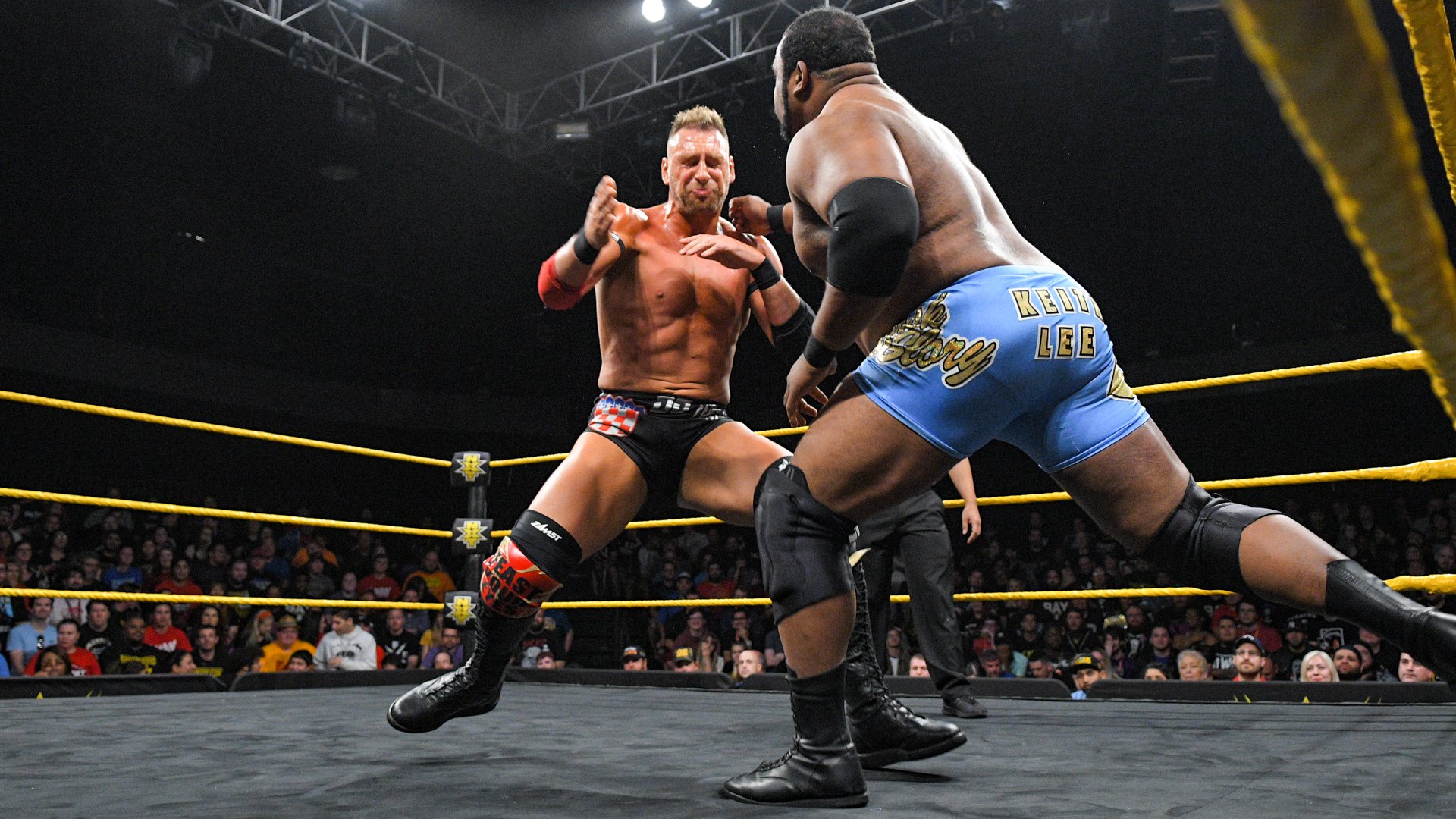 Keith Lee and Dominik Dijakovic tore the house down in their first WWE NXT encounter, and Scott Mcleod is eagerly awaiting the rematch–just like the rest of us!
Cast your minds back several weeks when we saw a short but physically impressive match between Keith Lee & Dominik Dijakovic. We saw Lee get monkey flipped only to land on his feet and Dijakovic hit a corkscrew plancha to the outside. The match unfortunately ended in a double count out but we were lead to believe this wasn't over as they continue to brawl while refs try to pull them apart.
They were scheduled to face off on the episode where the 5 way to face Gargano took place and that was the focus of that episode. A week or so later Lee said they would settle their differences in two weeks time.Two weeks should have this week but Lee was nowhere to be seen. Dijakovic came out and beat an enhancement in record time before declaring his intentions to challenge for the North American Championship. Judging from this week it looks like they're feud is done which is just a shame.
They teased us with what could be with that match several weeks ago. Two guys who have the size but can pull out incredible displays of athleticism. Put that on a takeover give them around 10 minutes between two title matches and they would tear the house down. It would be a shame to not see this match at least one more time in NXT. If a few weeks ago didn't convince you then check out their match from the PWG Battle of Los Angeles 2017 which was rated 5 stars.
It would be something different to everything else on the card. If Dijakovic is set to challenge Velveteen Dream can we not not add Lee and make it a triple threat. Think of how good Dijakovic vs Lee was and add the Dream. Don't tell me you don't want to see that on a Takeover. They could have a good build as well. You have the charisma of Lee & Dream along with the intensity of Dijakovic. I need to see that now.