Shawn Michaels: The Return We Never Knew We Didn't Want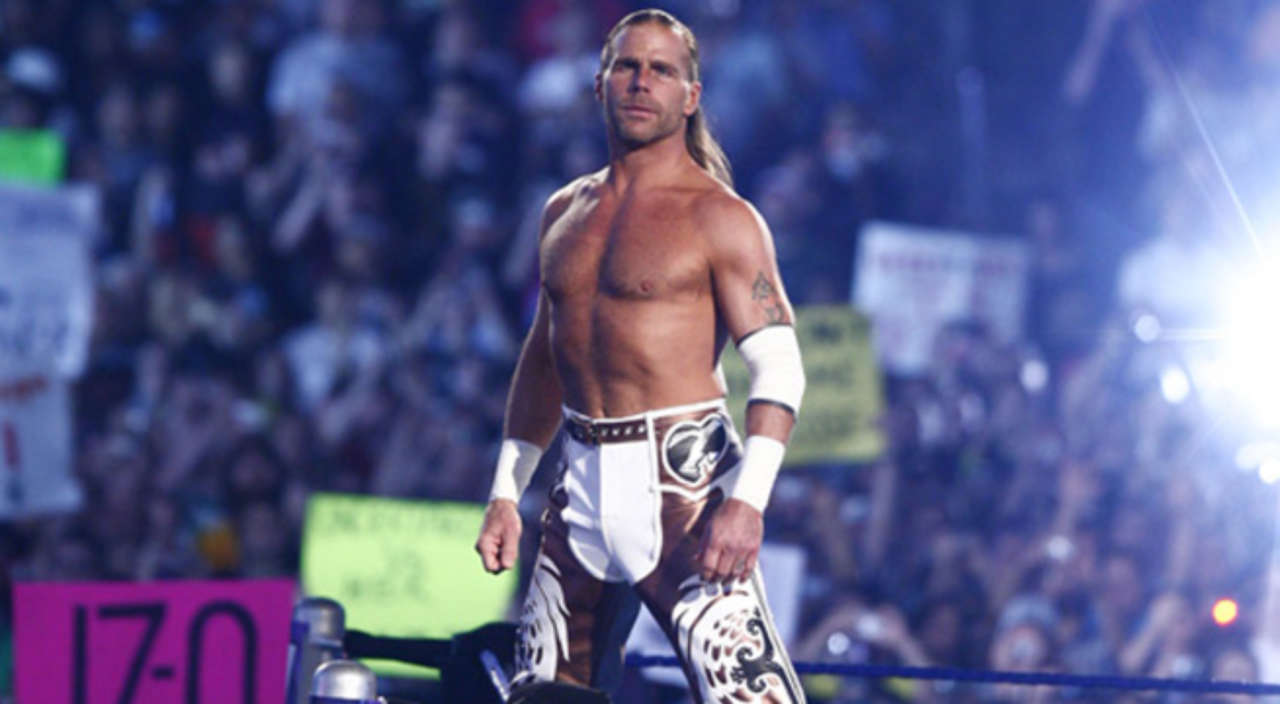 I will admit, I am a Shawn Michaels mark. He is one of my favorite wrestlers of all time, and probable number one or two when it comes to in-ring performances. When he retired after WrestleMania 26, I thought it was still a little too early for him to leave the ring completely, but I respected his decision. I respected it even more so by the fact that he actually kept his word and hasn't wrestled since then, unlike so many other wrestler "retirements" we have seen throughout the years, and amidst occassion after occasion in which he has been showered with chants of "One More Match" during various appearances. But now it seems the inevitable has occurred and Michaels is now primed to make his in-ring return after eight years. Am I interested? Absolutely. Am I excited? Not really, no. Not as much as I should be. And as a longtime HBK fan, that is disappointing.
I have always thought that Michaels could still "go" in the ring, so I am interested in seeing HBK back in the squared circle doing his thing. But there are too many dark clouds hovering over his return for me to really enjoy it the way I thought I might if this day were to come. The first is obviously the setting. The controversy, or at least uneasiness at best, surrounding the Crown Jewel event is well documented. In addition to the differing opinions about Saudi Arabia's social beliefs and culture perhaps making an undesirable environment for a publicly traded company to be holding an event at in the first place, there is now the very real situation of a Washington Post journalist being "allegedly" murdered, "allegedly" while inside the country's consulate, and government officials "perhaps" having a part in the victim's death. When I envisioned Shawn Michaels' return to the WWE, I envisioned a stage such as WrestleMania, not in the center of an international incident. In my opinion, Crown Jewel should be moved to a different location, which is another article for another time, and I hate the fact that Michaels' return will be the biggest selling point of an event that is surrounded by such controversy.
The second thing that hasn't excited me is the booking of Shawn's return. Granted, while the story itself has made sense and has made a solid natural progression, are the Brothers of Destruction really the best choices as opponents? Do we really need to see ANOTHER version of Shawn Michaels versus Undertaker at this point in their careers, especially Taker's? And don't get me started on Mayor Kane. I know wrestling is about suspending disbelief, but when you run for office all summer and then return as a masked demon and brother to the Deadman, that's asking a lot of even the stoutest wrestling fan! Why not book Shawn against one of today;s up and coming superstars? Could someone like Bobby Roode or even Elias not have used the rub from HBK? Couldn't have Finn Balor benefitted from a Club vs DX angle? If nothing else, I think I'd rather see HBK vs HHH if nothing else (which we may still get to, actually.) Now I understand that if Shawn was going to return it was going to have to be on his terms. And I'm sure he is working with three guys he is very comfortable with, and we know he had already previously turned down an opportunity to wrestle AJ Styles, so it is what it is. Granted, we don't really know what Shawn's situation will be after this event, so maybe we will get some of those dream matches at some point down the line. But for now it is just disappointing to think about the "what if" scenarios, especially when I predict that at Crown Jewel, Michaels' will be the best in-ring performer in that match, even after an eight year hiatus. Nostalgia can be fun, but Michaels' could do so much more.
And finally, and perhaps the most pressing disappointment in this whole situation for me personally, is the "why." Why has Shawn chosen now as the time to return? After eight years of being the only guy to keep his word and truly retire and stay away from the ring, what has changed? Unfortunately, I think the answer is his bank account. I think Shawn is coming back, above all else, for the money. Not because he needs it, but when you are reportedly offered seven figures for one match, that's something that is hard to pass up. And who can blame him? This is a business after all. I don't begrudge him for the compensation he will receive at Crown Jewel. I just hate it for him that, due to the location, and controversy, and booking that has left a lot to be desired, most people will point to the money as the only reason he came out of retirement after such a long time. You won't wrestle AJ Styles at WrestleMania, but you'll reunite DX (again) to face the Undertaker (again) and Kane, in a country that treats women as second rate citizens and whose government may or may not have had a role in the murder of an American journalist?
As I said, I am a Shawn Michaels fan. I will watch his match at Crown Jewel. I fully expect him to be in top form and at this point I hope this is not a one-off. But for a guy who has done as much as he has in wrestling, making a much anticipated return after eight years away, I was hoping for a bit more. On all accounts.