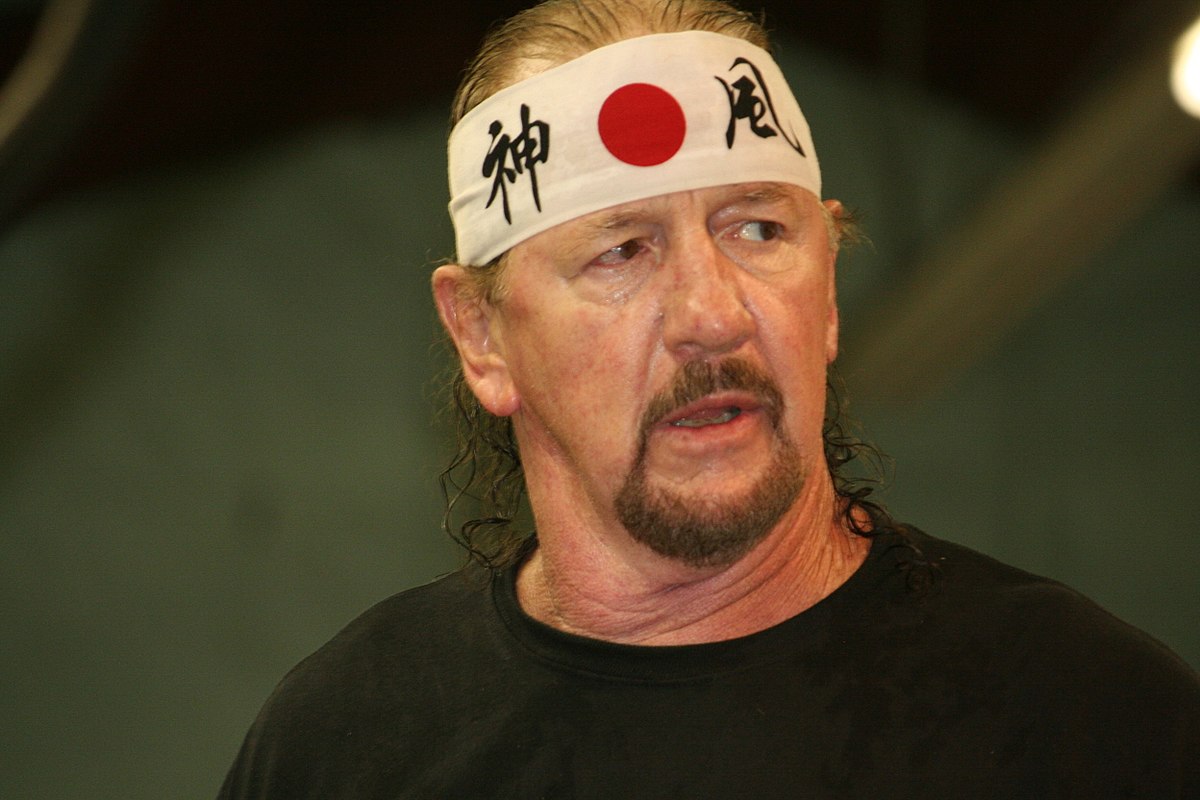 A couple of weeks ago, I suggested that WWE could use this time of year, where business is traditionally down anyway, to try some things they hadn't done before. They've gone a different direction. WWE is bringing back every legend & part-timer they can find to try & get some attention from a public more interested in the NFL, NBA rumors, the new TV season, Kanye West & almost anything else going on.
We've got Shawn Michaels coming back to team with Triple H against Undertaker & Kane for that sweet Saudi blood money. Trish Stratus & Lita have come back to take on their old rival Mickie James & her good friend Alexa Bliss, who honestly is just lucky she has the promo ability to be involved at this point. Brock Lesnar is hanging around because the price is right, along with John Cena finishing people off with the SIXTH MOVE OF DOOM.
I mean, it's a strategy. It's not one that I find particularly entertaining, but WWE has found success with it in the past. And let's be honest, it's one that the fans endorse every year with their money, their cheers & their chants. Every year at the Hall of Fame ceremony, there's thousands of fans breaking into speeches with "ONE MORE MATCH". Why wouldn't WWE listen to these people that paid way too much money to sit in an arena & watch speeches? It makes perfect sense. People don't care about the current WWE Superstars. They want to see the guys & gals from their childhood. WWE will bring the ones that are available.
But let's not single WWE out here. Every wrestling promoter that has ever run a show has attempted to draw money from nostalgia at some point. Most indie feds book old WWE guys to draw a house. Once somebody appears on that television, there's a certain recognizability factor that can get them booked for years after Vince lets them go.
Here are the Top 5 Old Wrestlers.
5. Ric Flair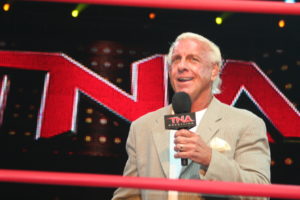 Ric was 40 years old during what many consider to be his peak in-ring performance year, 1989. He was a wily veteran throughout WCW's entire existence. He was supposed to be the guy that passed the torch, and he did on multiple occasions. Somehow, it always ended up back in his hands. It wasn't his fault that nobody could carry it the way he did.
The culture of WCW wore on Flair, and towards the end of the company's existence it seemed like he was near the end of his in-ring career. WWE breathed new life into him, and he had many more years of wily veteran left in him. He was just under 60 when he had his last WWE match, and just over 60 when he had his last wrestling match. He'd still be wrestling today if somebody would let him.
4. Jerry Lawler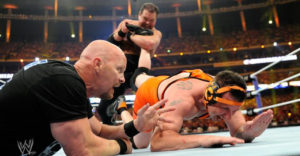 The King was never the best-looking athlete, but he was always a master of psychology. He knew what the people wanted to see, and the right time to give it to them. He knew the time & place where he needed to be the chickenshit heel, and where he needed to be the babyface that got beat up and then dropped the strap. He also threw one of the best punches in the business.
Even though Lawler is more remembered as a commentator than as a wrestler in WWE, he could always go into the ring when the time called for it. He was over the age of 60 when he was feuding with The Miz & challenging for the WWE Championship, and having the best matches of Miz's title run. A heart attack ended Lawler's WWE in-ring career, but he still competes on the indy circuit occasionally because it's what he knows & loves. Asking him to retire would be lunacy.
3. Minoru Suzuki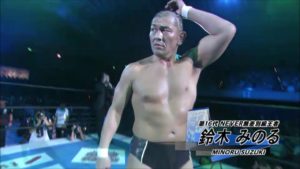 Suzuki hasn't been around as long as the other people on this list. He's only 50 right now. But I feel like if you had the term "old wrestler" or "grizzled veteran" in an encyclopedia, this man's picture would be next to it. He just looks like the kind of guy that represents the old school and would slap you if you didn't respect the business.
Suzuki is known as a co-founder of Pancrase, where he met most of the old-school MMA legends in the ring. Ken Shamrock, Bas Rutten, Frank Shamrock & Masakatsu Funaki were some of the names. He even met Jushin Thunder Liger in an MMA match. He eventually made his way to pro wrestling, first in All Japan & then in New Japan where he formed the Suzuki-gun faction. I figure if he asks you to join his faction, you pretty much have to out of fear.
2. Terry Funk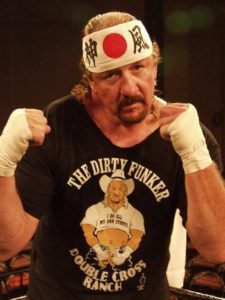 As the Funker got older, he got crazier. Funk was already a legend when he arrived in WCW in 1989 at the age of 45 to feud with Ric Flair. Once he got done with that legendary piece of business, he decided he needed to get hardcore in order to get with the times. He did deathmatches in Japan with some dude named Cactus Jack. He did moonsaults off the top rope. He became the patron saint of Extreme Championship Wrestling.
Terry & his brother Dory Funk Jr. were an interesting pair. Dory never changed through the years. He always worked the same style throughout his entire career, which I'm pretty sure is still ongoing. Terry constantly changed. He always wanted to fit in with what was going on at the time. He was middle aged & crazy, and despite announcers' claims to the contrary, he was the toughest SOB in the business. When you're tough, you can go on a lot longer than people expect.
Honorable Mention: Mae Young
Mae didn't exactly have classic matches in her advanced years, but good luck finding a tougher old broad that ever set foot in the ring. Her willingness to take any bump & do any silly thing the writers could think of made her a staple of the WWF Attitude Era at an age where most wrestlers aren't even alive.
1. Nick Bockwinkel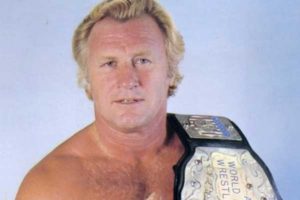 One of the criticisms of Verne Gagne's AWA was the fact that he stuck with the same guys on top forever. Longtime stars like Crusher, Baron von Raschke & Verne himself were in top spots on the card years after they should have been. When fans were looking for something new during the 1980s, all the AWA had for most of the decade were the guys that stuck around.
Bockwinkel was a good example of the AWA's tendency to push guys forever. When Verne didn't have the AWA Championship, it was usually Nick that had it. Sometimes it worked, sometimes it led to backlashes that made Jeff Jarrett seem like a popular NWA Champion. However, the difference between Nicholas & the others previously listed was simple: the dude could still flat-out go in the ring into his 50s. Most of what people have seen of Bockwinkel's work is from the 1980s, when he was in his late 40s & early 50s. His advanced ring psychology & technical wrestling skills made him seem ageless. His 60 minute draw with Curt Hennig in Las Vegas at the end of 1986, when Bockwinkel was 52 years old, is the best 60 minute draw I've ever seen. Hennig learned how to work on that night & others like it across the ring from Bockwinkel, and eventually became Perfect as a result.
Most of the people on this list evolved as they got older. Nick Bockwinkel was an evolved gentleman from the beginning.