Why New Japan Multi-Tag Matches Are Worth Watching!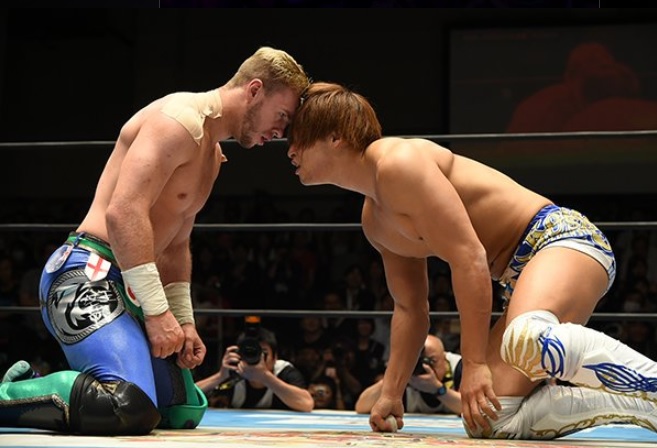 Despite popularity growing outside of Japan of New Japan, I do often see a lot of discontent on social media about the frequent booking of multi-tag matches in the under and mid-card of New Japan shows. I'm going to give you four reasons as to why I think these matches are worth watching.  
Character Development
One of the key reasons I believe that watching the multi-tag matches are worth it is the character development that you see throughout the matches and tours. This is linked with the story progression that I'm going to mention next, but the key separation here is that there doesn't have to be a feud going on between two wrestlers for a wrestler's character to develop in these matches. The multi-tag matches are great for allowing the Young Lions and the lower card talent (such as David Finlay & Toa Henare) to slowly earn the respect of the fans by executing convincing offence against wrestlers who are higher up the food chain. It isn't just about being able to get the better of an offensive exchange or demonstrating that fighting spirit though. It's also about developing their persona and their move set. With the Young Lions, you'll notice as they wrestle more multi-tag matches, they will begin to broaden their move set and display further individuality. This isn't exclusive to them either, when you look into the final 6 months of Okada's reign, his behaviour during these matches involved him laughing, having a good time and just an all-round aura of arrogance. This didn't happen overnight. This steady character progression happened and was demonstrated during these multi-tag matches. I personally find it really interesting to see the New Japan wrestler's personalities develop during the tours within these matches.
Storyline Progression
Due to New Japan traditionally not having promos in front of the fans in attendance (unless you win the main event), the majority of the feuds are created and progressed in the multi-tag matches, which then lead to a singles match.  For example, much of Jay White's meddling and the storyline with Chaos has been told within these matches. Jay has been planting the seeds of dissent within Chaos for some time now, whether it be through trying to manipulate Roppongi 3K during the G1 tour, endorsing the behaviour of Ishii during their tag match at the G1 Finals or antagonising Yoshi-Hashi and Okada when they've teamed together. If you tune into these multi-tag matches, you may be quite surprised about how the actions and results of the matches play into the overall story and booking moving forward.
Great Wrestling
This is the bread and butter as to why we watch wrestling right? We're impressed by what goes on in the ring. These matches can have great wrestling within them. Whether it be some great chain wrestling, some athletic spots, comedic moments or those classic puroresu fighting spirit duels. These matches can still provide high quality entertainment even if they're not the top billing of the card.  You also get to see encounters between Heavyweights and Jr Heavyweights, something that isn't done as much as it should be in my opinion.
An Eye on Future Cards
Whilst this does link with the character development and storyline progression in New Japan, I also feel it's another reason why you shouldn't dismiss these matches. These matches often play a part in how the future matches/cards are booked. So, if a wrestler pins a champion in the tag match, it often means that the wrestler who scored the pinfall will get a title shot. These matches are also used to tease future matches. If you pay attention to the Chaos vs BC Elite tag matches recently, you'll see Ospreay frequently asking to face Ibushi in the match. By doing this, they're giving you a glimpse into what a singles match between them could be and in theory that means they're looking into having it in the future. Perhaps Wrestle Kingdom 13? Who knows, but they've planted that seed and now I have to see it!
These are my thoughts on why you shouldn't sleep on these matches. What are your thoughts? Do you usually watch these matches? Do you enjoy them? Let us know in the comments or via our social media! 
The Good, Bad And Ugly Review: WWE TLC 2018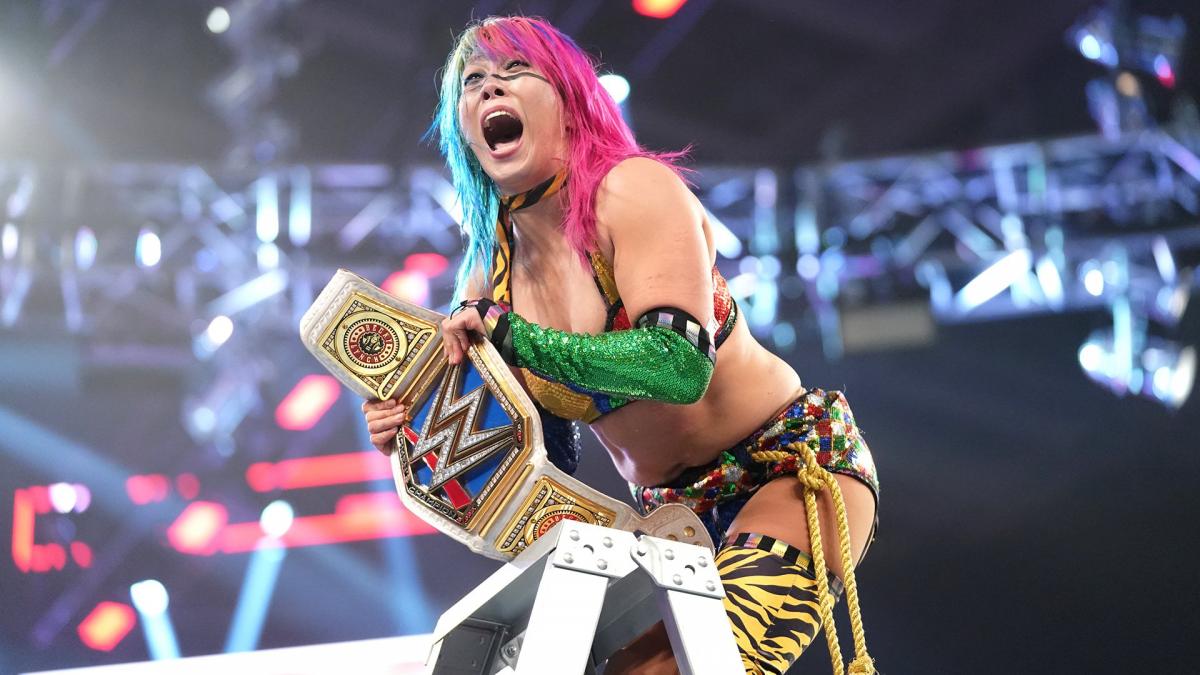 The last WWE PPV of the year is WWE TLC. Where does it fall on the Good, Bad or Ugly scale? Bobby will break it down and let you know.
Tables, Ladders and Chairs.  So much going on in the WWE right now.  They have to get the asses in the seats, literally. We have some major Championship Matches, and opportunities for change.  This show is by far one of the most important we have had in a long time. Vince McMahon himself will return to Raw tomorrow, showing TLC's significance.  Can WWE TLC deliver, will it succeed?
THE GOOD
WWE Cruiserweight Championship – Buddy Murphy (c) vs. Cedric Alexander
This was action packed as always.  They have such talent, and the ability to stun the audience every spot.  WWE TLC was no different.  The match went back and forth in the beginning, Alexander and Murphy switched control often creating many close falls.  Alexander looked to have the victory many times, and in return Murphy wore down the much faster Alexander to gain control and change momentum. This was a fantastic wrestling match, and had the crowd hot for "205."   Alexander got aggravated not being able to seal the deal, and Murphy capitalized.  Murphy after getting devastated slammed Alexander into the corner and kneed him in the face to retain. Murphy Wins! 
SmackDown Tag Team Championship – The Bar (c) vs. The Usos vs. New Day
Surprisingly off the bat, New Day didn't utilize Big E.  The Bar brought the pain, destroying their opponents, and maintaining control.  Xavier Woods was beaten down, with frequent tags between Sheamus and Cesaro.  The match had a slow pace at first.  Uso's come in and fire it up with Kofi Kingston, waking up the Uso's "Home-team"crowd.  Cesaro changed everything and dominated again.  Cesaro had a picture perfect Sharpshooter on Kingston that Woods saved with a stiff DDT.  However Sheamus comes in missing a "Brogue Kick", and hit with a double stomp, followed by a "trouble in paradise.  Woods then hit an elbow drop on the money.  After some back and forth, Sheamus hits the"Brogue Kick" on Woods for the victory and retains the Tag Team Championships for his team at WWE TLC. 
Braun Strowman vs. Baron Corbin (TLC match) w/ Referee Heath Slater
Everyone was wondering what was going to happen here. Corbin getting on the mic for cheap heat did its job.  Everyone hates him so much.  Strowman came down to the ring and of course cannot compete, however brought up a good point, that No DQ means he can legally get some help, leading to everyone that was done wrong by Corbin to circle the ring with chairs.  Apollo Crews, Finn Balor, Gable and Roode all got their piece but not before Heath Slater got in a shot after taking his ref shirt off. Corbin got hit with some good chair shots before retreating.  Kurt Angle wasn't having it and interrupted his escape, hitting him repeatedly with a chair.  The gang then picked Corbin clean hitting Corbin each with their respective finishers.  Strowman pins him with his foot, for the victory.  Strowman Wins!  Corbin is no longer GM, and Strowman is on his way to face Brock Lesnar at the Royal Rumble for the Universal Championship.   This could have been Ugly, but it was entertaining and unexpected, which is Good for everyone in these hard times at WWE TLC.   
Finn Balor vs. Drew McIntyre
This is set up to be a very important match overall. Whoever wins, could be pushed into the title scene any moment.  McIntyre was just brutal.  He really had this unstoppable presence early on, countering every bit of offense from Balor.  Balor got some offense aggressively working the knee, however got belly to belly suplexed clear across the ring. Every time Balor got too much offense, McIntyre would destroy him.  There is just so much talent here.  It was such a clean match.  Balor hit a standing double stomp and got some momentum hitting some big moves.  Balor looked for the finish but got slammed with a tilt-a-whirl back-breaker.  McIntyre hit a disgusting move off of the middle rope but only for a two count. 
The fans appreciated the effort and enjoyed this match.  Balor out of desperation caught McIntyre in the ring apron but again was countered.  McIntyre hit a Glasgow Kiss Head-butt.  Then Ziggler came out of no-where hitting a superkick.  McIntyre however came back quickly against "The Showoff" leading to Balor smashing McIntyre with a missile dropkick finishing with the Coup de Grace off the top for the hard fought victory.  Balor Wins!  Dolph Ziggler then attacked Balor backstage during an interview, leading to match on Raw this Monday.  
WWE Championship – Daniel Bryan (c) vs. AJ Styles
Good technical match overall.  Daniel Bryan taking it slow making AJ wait to get started is a classic heel move.  Both guys doing some unique moves and keeping the pace going.  This felt like a true Championship Match, which WWE TLC needed, and showed the competitors' expertise. Bryan kept working the ribs, and hit some very hard kicks to Styles keeping him down.  Styles hit a huge closeline to buy some time.  Styles got some revenge and beat Bryan down inside and out of the ring.  Styles got his move reversed, and Bryan destroyed him with knees and a devastating neck breaker. 
Bryan followed up with "Yes Kicks" on that were on the money.  Styles got another counter with a huge kick to the head.  He worked Bryan's knee doing major damage to the Champion.  AJ teased a "Styles Clash" but ended up rolling up and getting Bryan into a half crab. Bryan worked out of it, and got Styles into the "Yes Lock."  Styles hit a "450" off the ropes, but didn't get the pin, the two went back and forth and ended up with Bryan in the "calf-crusher."  Daniel Bryan escaped, but got right back into the action.  After some back and forth, Styles hit a small package that Daniel Bryan reversed for the 1-2-3.  Daniel Bryan retains!     
SmackDown Women's Championship – Becky Lynch (c) vs. Charlotte Flair vs. Asuka (TLC match)
The "Main Event" of WWE TLC–this already had so much going for it.  The competitor's, "The Man," the crowd, the lights and sounds.  It has it all going into it.  A true historical match.  Full speed right away, this match wasn't slow and boring.  Everyone brought their Agame in this one.  We saw constant exchange between the three headliners. Asuka destroyed Becky Lynch by tossing her onto a ladder, and power-bombed Charlotte through a table.  Charlotte was stunned but managed to return hitting Asuka with a chair and a huge moonsault off the top to the outside.  Becky continued this insanity crushing Charlotte of the top of the ladder through the announce table.  Asuka nearly had the win, until Becky cut her off fighting up the ladder.  Charlotte punished both of them coming in hot with a kendo stick. 
Charlotte went psycho, until Lynch destroyed her sambo suplexing her into the barrier.  Asuka then went ballistic on Lynch with the kendo stick getting followed up by a spear from Charlotte through the barrier.  This led to Lynch getting close to the belt and a hateful face-off with Lynch and Flair.   Charlotte got the better of it, and set up Lynch on a table on the outside, slapping the hell out of her before front flipping through her and the table.  Just when Charlotte had it locked, Asuka ran up the ladder to put up a fight.  Becky Lynch came back in, and set up right next to Asuka and Charlotte ultimately fighting Flair who went over on Asuka. Ronda Rousey then got involved unexpectedly, and threw Charlotte Flair and Becky Lynch off the ladder.  Asuka then had the belt to herself, climbing the ladder and winning the WWE SmackDown Women's Championship!  This match including the ending was just awesome!!! It saved the show.  Congrats Asuka, whatever is coming next will be fantastic!
THE BAD
Elias vs. Bobby Lashley w/ Lio Rush (Ladder Match w/ Guitar)
As always, while everyone was excited to "Walk With Elias" we did not get to as he was interrupted.  This is expected by now, but hearing Lio Rush doesn't do the crowd any favors.  He gets a lot of heat though, and anyone working with Elias will get a reaction.  There was some decent action, and Lio Rush showed how impressive he is as well.  The physicality that these two powerhouses bring was on point, and it was a shame that this was on the pre-show.  Elias essentially fighting two guys at once, caused him to get over even more.  Elias is so hot with everyone right now, it will be great to see what will come next. Even with Lio Rush almost getting to the guitar ahead of Elias, "The Drifter" gets it!  Elias Wins, but gets completely destroyed by Lashley and Rush following the match. The highlight was that this was short and sweet and although this match wasn't Ugly, it wasn't Good either. 
Natalya vs. Ruby Riott (Tables Match)
This feud is rough, and has attributed quite a bit to the low ratings that Raw has seen lately.  Ruby Riott and The Riott Squad is money, but Natalya really brings it down a notch.  Liv Morgan out of nowhere took a major fall through a table, most likely breaking her ribs.  It was a nasty bump.  Natalya is so corny, even when she cussed and slapped Riott, it wasn't believable.  Natalya beat on Riott nearly winning the match but took out Sarah Logan instead.  Riott continued to mock Jim Neidhart's death making no sense.  Natalya after a few awkward miscues gets Riott into a "sharpshooter', however Riott wiggled the Jim Neidhart table onto Natalya's head breaking the hold. 
Natalya later hit a hard Electric Chair but moved the table first so that it couldn't be used.  Natalya pulled out a Ruby Riott table, and her father's jacket and set it up in the ring which took forever.  Ruby Riott countered but Natalya took back control.  Natalya climbed the ropes but waited too long again.  Riott kicked her in the face, climbed to the top, went for a hurricanrana but then got power-bombed by Nattie through the table. Natalya Wins!  This really was a waste of time, but not taking anything away from Ruby Riott, she could only do so much here.     
Randy Orton vs. Rey Mysterio (Chairs Match)
Rey Mysterio beat the living hell out of Orton throughout the whole beginning, beating him senseless until missing a huge spot landing onto a chair. Orton of course came back with a vengeance.  Orton took his time picking Mysterio apart.  The pace was very slow as Orton likes to play that role.  However it doesn't suit Rey Mysterio well in these type of matches.  This was borderline boring.  Rey Mysterio came back hitting a "619" only to be cut off again by Orton.  Orton setup Rey Mysterio for an RKO onto a row of chairs, however Mysterio countered into a roll-up pin for the victory.  With the level of talent, this certainly could and should have been a lot better.  This really wasn't Good and didn't hold its weight on such a big night. 
Raw Women's Championship – Ronda Rousey (c) vs. Nia Jax
The opening lockup into the air by Jax was nice, but was ruined with a series of horrendous strikes back and forth.  Rousey hit a fantastic roll up into an arm bar, but was quickly overpowered into a sit down powerbomb by Nia Jax.  There was a decent series of counters but Nia smashed Rousey into the barricade stopping all momentum.  Rousey came back flying strikes but again was ruined by some slow moving awkward offense by Jax. 
Jax went over the top by going for a Samoan Drop from the second buckle however was countered by a predictable powerbomb by Rousey.  Tamina had very little to do in this match but interfered briefly delaying an inevitable arm bar by Rousey for the victory.  Rousey retains!  Although there were some decent moments, overall this really was Bad. Miscues, awkwardness and a horrible pace made this another Bad one.  Becky Lynch added a little flavor backstage attacking Nia Jax and reminding her she is "the man." 
Intercontinental Championship – Seth Rollins (c) vs. Dean Ambrose
It is very surprising that this isn't an actual TLC stipulated match. Aside from that, there has been a lot of buildup between these two talents.  It had some Good moments, mostly by Rollins.  Rollins was getting beat on by Ambrose quite a bit, as Ambrose worked the knee.  The psychology was really strange in this match.  Rollins' knee was hurt one minute then completely unfazed a second later. 
The two top guys worked until exhaustion, however sometimes, it was just too slow.  The high-spots were huge though, but we have seen them all before.  Nothing special here, which is beyond logic.  The Ambrose Shield Spot was just purely horrendous but Rollins followed it up with a sick kick to the face.  Ambrose retaliated by hitting a deep Dirty Deeds for the non-climatic victory.  We have a new Intercontinental Champion but this match was one of the biggest disappointments in recent history, and that is saying something.          
THE UGLY
WWE Mixed Match Challenge Final – R-Truth & Carmella vs. Jinder Mahal & Alicia Fox
Legitimately, the fact that this wasn't on the pre-show is criminal. A match nearly no fan cares about, with lower echelon talent was perfect bait for the pre-show slot.  Carmella and R-Truth got the crowd going, and Mahal being a former Champion recently showed some potential for something Good, however Alicia Fox, the Singh Brothers and the fact that there is little interest, made this an Ugly Match.  A few botches, a lot of miscues, and complete waste of time, this really was a horrible match.  Thankfully, Carmella locked up Fox in the Code of Silence rather quickly, R-Truth and Carmella Win! 
Final Tally
Good:  6
Bad:  5
Ugly:  1
Overall:  Good (The Main Event pushed it over the edge in many ways)
Don't forget, this show had some pretty bad moments.  The Good outweighed the Bad, but it really had some very tough things to get past.  The Main Event however, as expected was special.  It really killed it and had it's rightful place as the Main Event and in history.  Asuka winning the Title is huge, and wherever this story is going, will be money! Please continue to follow, comment, like and share.  TLC is now in the books.  Vince McMahon is back tomorrow, which will make for an interesting Monday Night Raw. 
Was it better or worse to you? Let us know on social media @theCHAIRSHOTcom and always remember to use the hashtag #UseYourHead!
Daily DeMarco: How Does Vince McMahon Shake Things Up?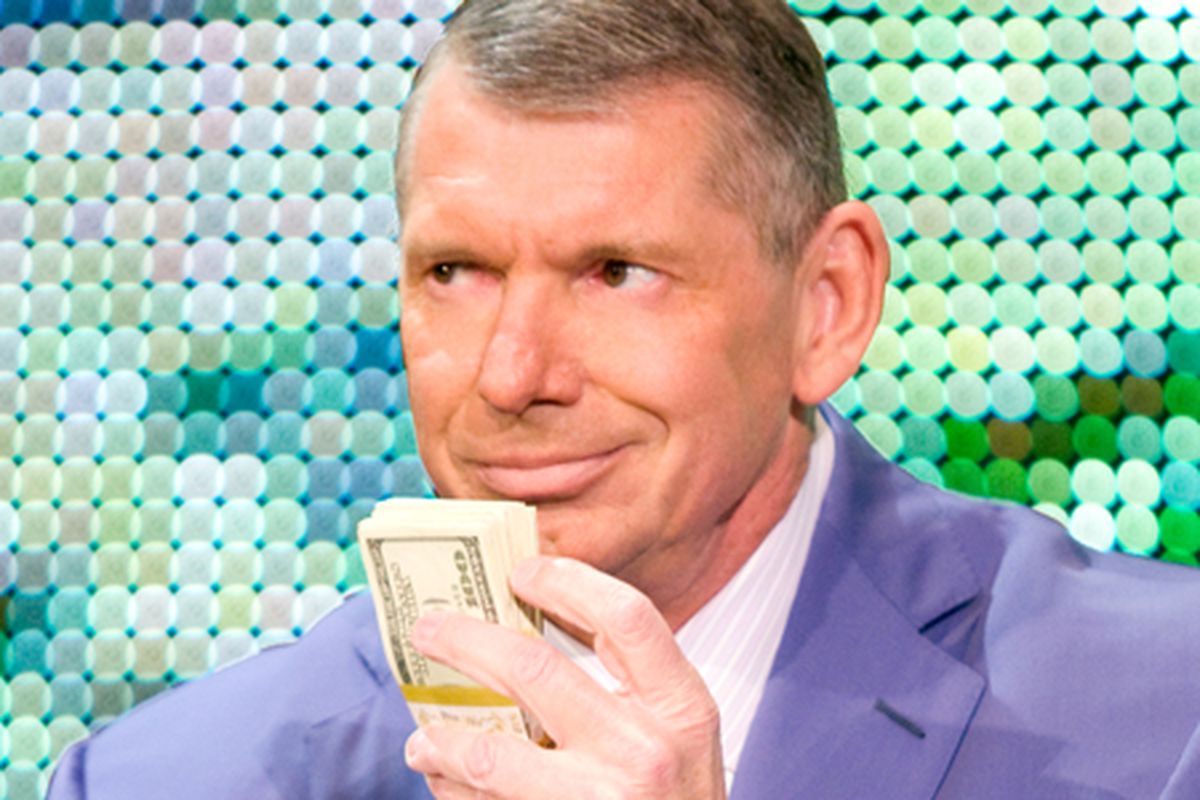 Greg DeMarco is back with his next Daily DeMarco, asking what Vince McMahon will do in the wake of WWE TLC!
WWE TLC is over, and it's time to prepare ourselves for the Royal Rumble–and thus the start of The Road To WrestleMania!
But first, I want to remind you that we are currently seeking contributors to The Chairshot. We have plenty of opportunities, and we are open to other ideas as well. Hit me up and let's see where you fit in.
Looking At WWE TLC
I had high hopes for the show, and I feel like it failed to deliver. There were some things I liked, and others that fell flat to me. Overall covering it felt more like work than normal, which I don't like.
What I liked:
Finn Balor and Drew McIntyre put on a great match, one that likely doesn't get the credit it deserves in the long run. Loved it.
Daniel Bryan and AJ Styles gave us a classic, in a match that got the time it needed and delivered big time.
The Bar, New Day, and The Usos were entertaining as usual. I want WWE to find some sort of way to blow this off, perhaps giving them time at WrestleMania could do the trick.
Becky Lynch, Charlotte Flair, and Asuka were more than deserving of the closing spot on the show ("main event" is a relative term in WWE). Highly enjoyable match and I am excited to see Asuka as champion.
What I didn't like:
Dean Ambrose and Seth Rollins felt like they didn't want to be there. I feel like a stipulation could really help them as they've been friends and/or foes for quite a while. Give them more to work with!
Ronda Rousey vs Nia Jax didn't do anything for me. Rousey looked good early, but Nia just sucks beyond belief.
I didn't rate this show, as WWE is Andrew's territory, but I can't see it coming in better than a 6/10 for me.
What's Next with Vince McMahon coming to Raw?
The Boss is headed to Raw, where he will undoubtedly address the lack of a General Manager. But I feel like there's more to it. We've had reports of some "idea" that is supposedly so wonderful it will turn things around. I can't fathom what it is, but I have two ideas that are likely WAY off.
And since I am an old school WWE/WWF fan, both have the word "Challenge" in them!
Royal Rumble Challenge
This is basically a way for WWE to make Royal Rumble qualifying seem like a big deal. Vince can point out that Raw has 15 slots for the Royal Rumble (bigger roster, gives Smackdown 10 and 5 wildcard slots), and he is putting all of them up for grabs. Basically he puts talent in a "brass ring" situation, where they'll do anything for a spot. Matches, angles, stories, etc, all centered around getting into the Royal Rumble.
WrestleMania Challenge
This one is bigger–a G1 Classic style tournament that plays out primarily on Raw (maybe a match per week on SD as well) for the opportunity to book yourself in any match–any match of your choosing–at WrestleMania. It can play out with the finals taking pace at Fastlane. This would provide a storyline thread all the way through winter, and give WWE a chance to use a new concept. Between the TV properties, the website, and social media, a WrestleMania Challenge would provide WWE with a ton of content–and content creation is the name of the game.
I am very interested to see how Vince McMahon can "shake things up" on Raw, as we are hitting a time of the year that's always exciting for fans and analysts alike. Let's hope something good is on the horizon.
Good Reads on The Chairshot
Technical difficulties meant it got out late, but check out our Staff Picks for WWE TLC and see how we did!
Check out Andrew's match ratings for WWE TLC
See what Tom had to say about Finn Balor and Drew McIntyre after WWE TLC
Thank you for reading the third Daily DeMarco! Here's to many more…
Let us know what you think on social media @theCHAIRSHOTcom and always remember to use the hashtag #UseYourHead!