Are You Getting Swerved At ROH Final Battle?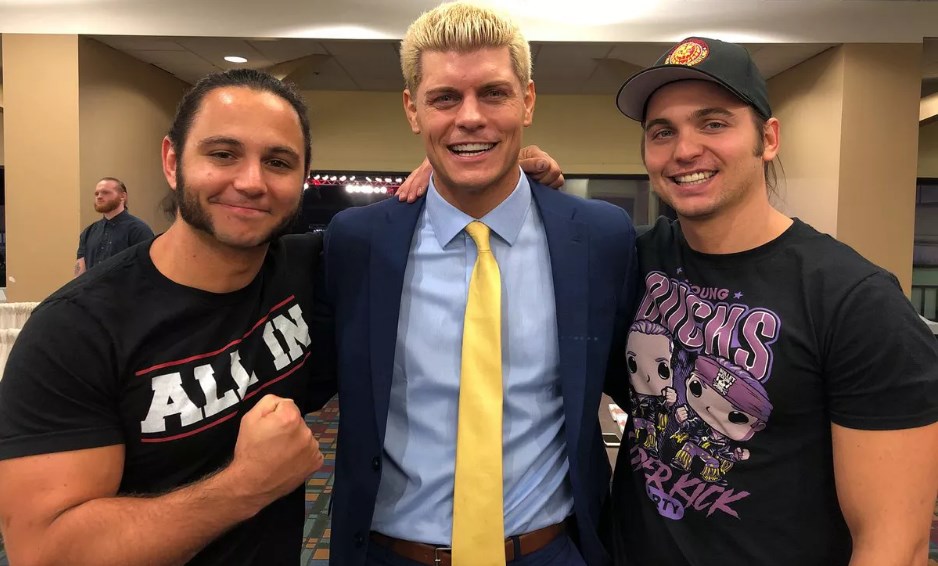 Ring Of Honor heads into Final Battle with many top talents finishing up their contracts, pushing the company towards a crossroads. Should you be worried? Or is a swerve coming? Greg DeMarco has the answer!




Ring Of Honor is set to deliver another huge Final Battle event in two weeks, but it could be an event that represents a major turning point for the company. Several top talents are set to depart after the event, potentially leaving a massive void in the roster.
Just take a look at the talents who could be gone after this show:
Cody Rhodes
The Young Bucks
Adam Page
Christopher Daniels
Frankie Kazarian
This is a massive list of talent that only represents those we know about. The company has already re-signed current World Champion Jay Lethal, and Silas Young is rumored to be close to signing a new 3-year deal (if he hasn't already).
Cody, The Young Bucks, and Hangman Page all represent The Elite, who along with Kenny Omega have vowed to stay together in their next move. That's a proposition that has to have Ring Of Honor fans (and officials) worried, as losing them is a major blow. Marty Scurll is also a part of The Elite, but his status seems more up in the air, and that likely explains why he–and none of the others–was a focal part of the marketing for April's G1 Supercard event that sold out Madison Square Garden.
When representing Bullet Club, Cody and The Bucks brought ROH some of it's most biggest successes to date, the stars have also (smartly) created their own brand that is positioned to outshine Bullet Club and ROH in the end. The Elite was instrumental in the success of ALL IN, and moves have been made to form All Elite Wrestling, the company that is likely set to put on any follow-up event for the Labor Day Weekend event from Chicago.
But the big question remains: Should you be worried about ROH?
I believe the answer is NO.
Think about it… are those guys really leaving ROH? I can't be 100% sure that they are.
Ring Of Honor sees the value in The Elite, and has given them the freedom (and assistance) to do things like put on ALL IN. While the trademark filings linked above seem to indicate multiple follow-up events to Chicago's big event, it doesn't mean that a brand new, week-to-week promotion is starting up. In fact, that seems counter intuitive to the success of the first one.
ALL IN was special, and the follow-up events can be even more special. But it's a super show, an all-star show, that you can't do weekly or even monthly. You can easily go 3-4 per year and be successful, but that's it. I think there is a lot of hopeful rhetoric on the internet because hardcore fans are tired of the WWE product, and are begging for an alternative (several exist, including those with weekly television like ROH and MLW).
Sticking with ROH would allow Cody Rhodes, The Young Bucks, and Adam Page to put on All Elite Wrestling events outside of the ROH schedule, while still getting their platform to perform (and sell merchandise) on a consistent basis.
So what about Final Battle?
Despite being at the end of their ROH deals, The Elite and SoCal Uncensored are in the top four matches on the Final Battle card:
Cody Rhodes challenging for the ROH World Championship held by Jay Lethal
The Young Bucks joining The Briscoes in challenging for the ROH World Tag Team Championships held by SoCal Uncensored in a Ladder War
Hangman Page challenging for the ROH World Television Championship held by Jeff Cobb
It's easy to question the logic in putting four matches on top that provide little doubt to the outcome. While this could be a statement show for ROH, showcasing Lethal, The Briscoes, and Cobb as the stars to carry the brand, it's entirely possible things swing a different way and everyone is talking about Ring Of Honor when Final Battle weekend is said and done.
The Elite wants freedom, and working with Ring Of Honor offers that freedom, along with the security of a steady paycheck and a global platform. The contractual status of all Cody Rhodes, The Young Bucks, and Hangman Page is a great story to tell, when done with subtlety–and that's what ROH is doing.
Personally, I think the swerve is in, and The Elite are sticking around the one company that will let them do what they want to do, Ring Of Honor. And pro wrestling in 2019 and beyond will be better for it.
What do you think? Will we get swerved at Final Battle?
Let us know on social media @theCHAIRSHOTcom and always remember to use the hashtag #UseYourHead!