Indy Wrestling Radio: 10 Longest Reigning WWE Champs
Join The Sly One & Floyd as they go down the list of the 10 longest reigning WWE/WWF Champions of all time in honor of AJ Styles making the list.
Skull smashing opinion, analysis, news and reviews for pro wrestling, sports and more go to… THECHAIRSHOT.com #CSPN @ChairshotRadio @theCHAIRSHOTcom
Support Indy Wrestling Radio by donating to the tip jar: https://tips.pinecast.com/jar/good-brothers-podcast
Find out more on the Indy Wrestling Radio website.
Send us your feedback online: https://pinecast.com/feedback/good-brothers-podcast/9b910d6a-f894-4c81-b15c-c69138724c16
Raw Reaction: A Rumble Commences (1/21/19)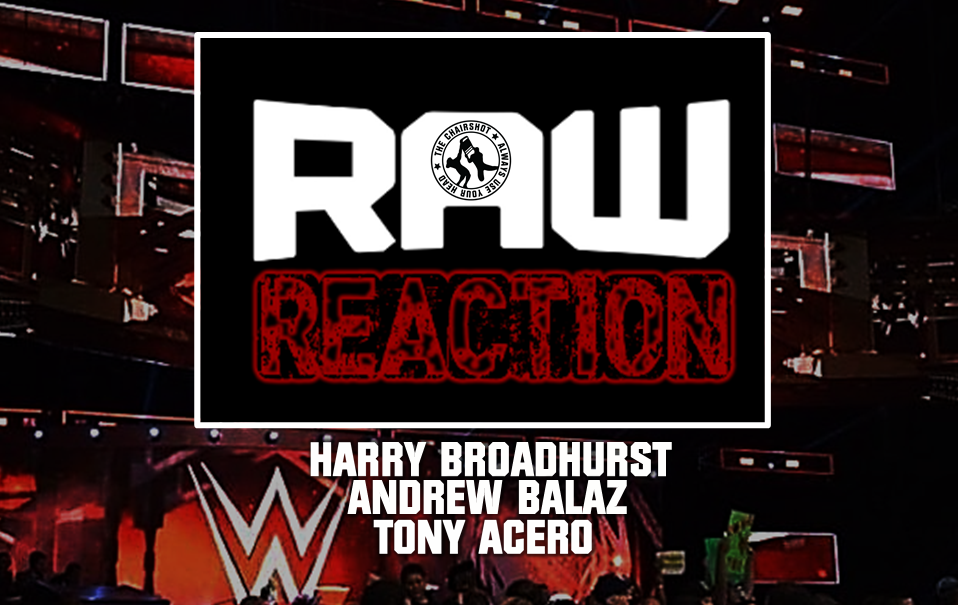 The Raw Reaction crew reviews the final WWE RAW before the 2019 Royal Rumble!
Join Harry Broadhurst, Tony Acero and Andrew Balaz as they present the Raw Reaction tonight at 11:30 PM (Eastern) here on the Chairshot Radio Network. The Royal Rumble is this Sunday so as per tradition, we will close the show with our predictions for the launching point on the road to WrestleMania. In addition, Harry and Andrew will most likely be offering their predictions for NXT Takeover Phoenix as well. As for Raw itself, the biggest selling point will be the interaction between Brock Lesnar and Finn Balor on their way to a Universal Title match this Sunday. Ronda and Sasha get ready for their match this Sunday as well, probably in a tag match against each other. As for the tag division, will the Revival be on Raw? Speculation is running wild about their futures.
You watch Raw…now listen as we React to it on the Raw Reaction, a presentation of the Chairshot Radio Network.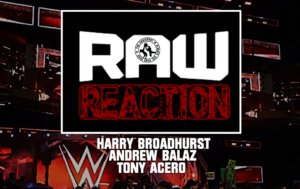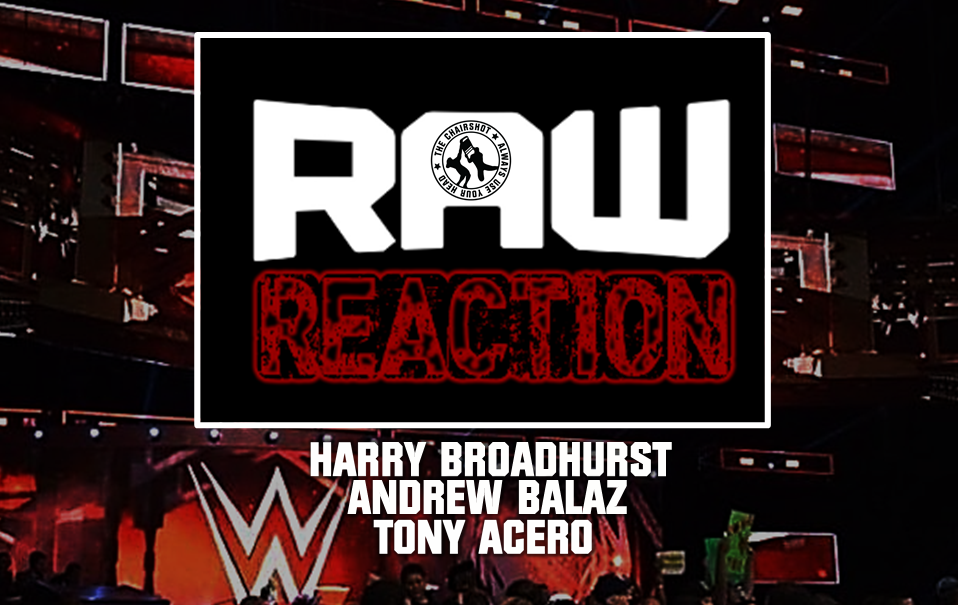 Raw Reaction airs live each Monday night on the Chairshot Radio Network, and is available anytime, all the time, on-demand at TheChairshot.com.
The Chairshot: Always Use Your Head
Chairshot Radio: Let's Get Ready To Rumble!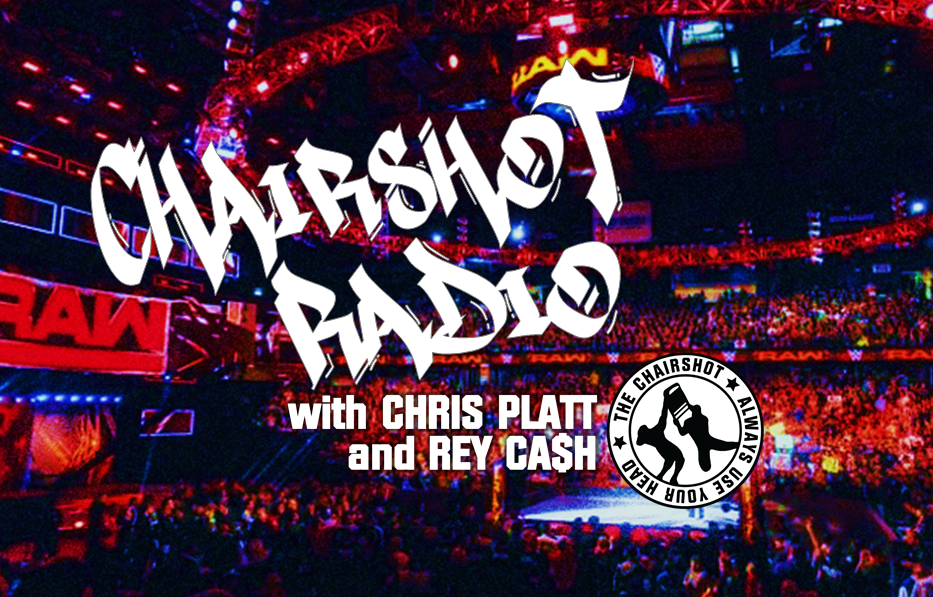 Christopher Platt and Rey Ca$h talk WWE Royal Rumble, as well as the talk about talents rumored to want a release from the largest wrestling company in the world.
Greetings and salutations!  The fellas are back once again with a new episode, and it's LIVE.  In this edition, Platt and Rey react to a busy start to 2019, including the blockbuster announcements regarding All Etite Wrestling that are poised to change the landscape this year. Plus, Platt and Rey talk about "Mean" Gene Okerlund, New Japan's WrestleKingdom 13 and much more!
Have a take? Call in at 914-803-4532!
TWITTER:
@ChairshotRadio
@TheCHAIRSHOTcom
Mr. Velvet Pipes (MVP) @therealcplatt
Rey Ca$h @itsreycash
Email ChairshotRadio@thechairshot.com with your comments, questions, & concerns.  Anything you would like to hear us talk about on the podcast, let us know.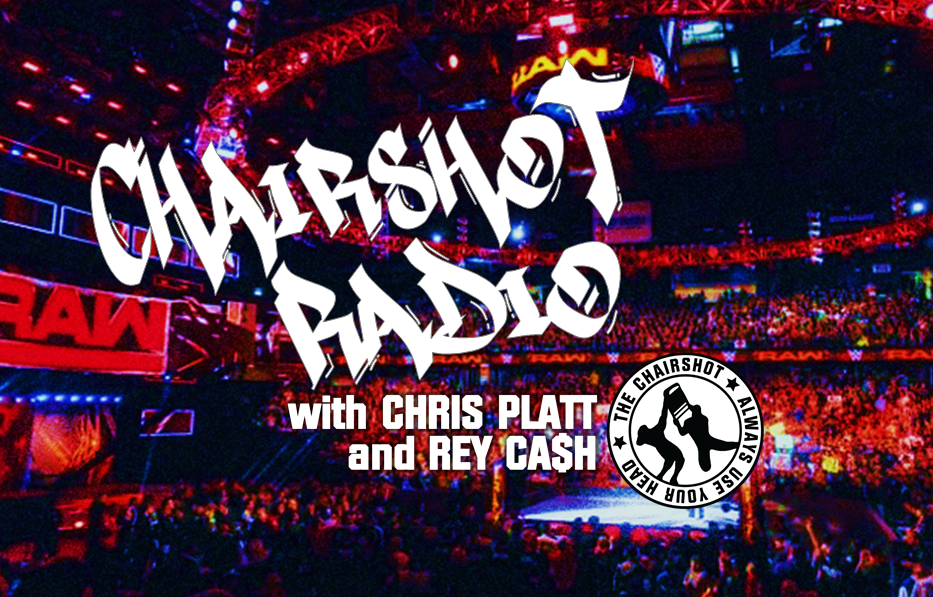 Chairshot Radio airs live on Sunday nights and is available anytime, all the time, on-demand as part of the Chairshot Radio Network at TheChairshot.com.
The Chairshot: Always Use Your Head