Jordan Fox's BLOG: "Create the art you were meant to create."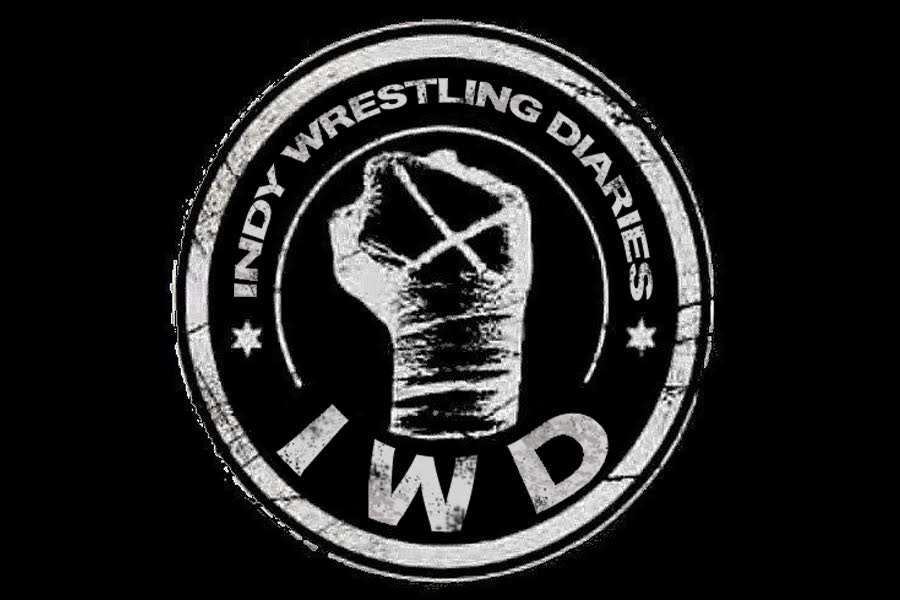 Disclaimer – Sometimes you might wonder what the point of the stories are… I'll be honest, sometimes there isn't going to be any meaning to what I'm blogging. I just simply want to share these really cool moments I get to experience. I get to experience these wonderful moments because I work in "The Business." I work in wrestling, that might not mean much to a non fan, but to wrestling fans, being a full time wrestling employee, like I am, is the Holy Grail.
The wrestling business is my full time job, my "shoot" job & this blog details the fun I experience in our wacky world of wrestling… ENJOY!
I feel weird saying this & I'm hoping that I can adequately explain what I'm trying to say but… In the last few days & weeks I feel like I'm really starting to see the "artform" of wrestling in a different light.
For the majority of the time I've been in the business I've kind of thought that there were 2 jobs for me. 1) learn to wrestle so that when i become a commentator (which is job number 2) I'm speaking from experience.
But lately, & I'm not even sure that what made me start thinking about it differently, I've started thinking about all the other jobs within the business. after match interviewer, camera man, video editor, booker & the million other roles.
I always knew that these jobs had to be done for there to be an in-ring product but I wasn't looking at them as an artform, just simply as jobs. But, as any video editor will tell you, there is absolutely an artform to it.
I want to start work on a docu series sometime in the year 2019. The premise of the show is going to be about what it is like to be a 30 year old man breaking into wrestling full time & what it's like to have to learn to wrestle, hustle for bookings around the state/region, stay in shape, learn to video edit to have copies of my matches, alllllll the while of having a wife & family at home.
Maybe the thought of wanting to do the docu series has inspired me to look at other parts of the business in a different light, idk, but I think it's helping me find my artistic side. I've found myself thinking outside the box on commentary & trying to say unique things & trying to be funny & trying not allow my anxiety dictate how much fun I can have.
The key word in all of that is "trying" because I truly am trying very hard to bring out my artistic side. Before this new found view of wrestling came to light for me, there were times that I would have anxiety about doing certain things. For instance, I wouldn't always go all out on commentary because I'd be self concious about people looking at me as a weirdo. I know that that sounds insane but it's the truth. I'd damn near have an anxiety attack worrying about it.
But now I've started telling myself "You only live once! Don't worry about what people think about you. Create the art you were meant to create." I try to tell myself those 3 sentences over and over and over.
I don't really know if i struggled with anxiety before I came home from Iraq or not. I've blocked out so many negative memories from my youth that I have a hard time remembering things like that. But, I do know that I've struggled with anxiety as an adult. It's anxiety over the weirdest stuff, too. Like I'd work a car wreck as a Paramedic with my partner Nick (who is the absolute best EMT/Paramedic you could ever have working on you BTW) & I'd have no anxiety at all. Nick & I would get our hands dirty & do what we needed to do to give first rate medical treatment to those in need.
BUT you stick me on a microphone to commentate on a wrestling match, with no ones life on the line, with no danger looming & I'll have to talk myself down from an anxiety attack simply because I won't want to look stupid in front of a few people. & the thing is, I won't look stupid! I'll be giving the fans exactly what they want, an entertaining heel commentator! I just don't get it.
The reason I brought all this up in one conversation is because i think it's all connected. I think that now that I'm learning to talk myself through my anxiety & allowing myself to let go on commentary & really play the part, it's allowing me to truly find my artistic side which now has me looking at every angle of the wrestling business as a piece of the puzzle. Man, I hope that makes sense hahahaha. (see, in a weird way, that last sentence is me being self concious about something I'm doing. Instead I should just be confident in myself that I adequately explained everything I was thinking & feeling.)
I got to work with Chris Burnham on commentary for the first time last Saturday. We were together for what he believes was the first ever pro wrestling show in Locust Grove, Oklahoma.
Burnham to me has the skill level in regards to commentary that I strive for every single day. He can grab a mic & be a straight forward play by play guy or a heel that'll have you worked up in 5 minutes. He is the total package when it comes to pro wrestling commentary. Seriously, I wouldn't be surprised if he ends up in the Oklahoma Sports Hall of Fame one day.
But, back to the show. So, we called the WFC show together & it was a great show. I really got to let loose & play a full on heel commentator for the first time & it felt freakin great! Damn, it felt good.
Working with Burnham really reminds me how much I have to learn in regards to commentary. I've got a long way to go before I'm where I need to be. practice makes perfect though, right?!
I have to give a quick plug to Burnham. His website, OklaFan.com is the end all be all for Oklahoma Pro Wrestling. He has an index with every performer you could imagine on there. If they are from Oklahoma & are a professional wrestler, chances are you can find info on them on OklaFan, so be sure & check it out.
Till next time! Stay Strong & Too Sweet.
Personal Instagram & Twitter – @FoxThePodcaster
Show's Twitter & Facebook – @IWRdaily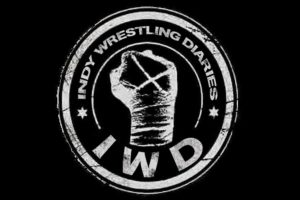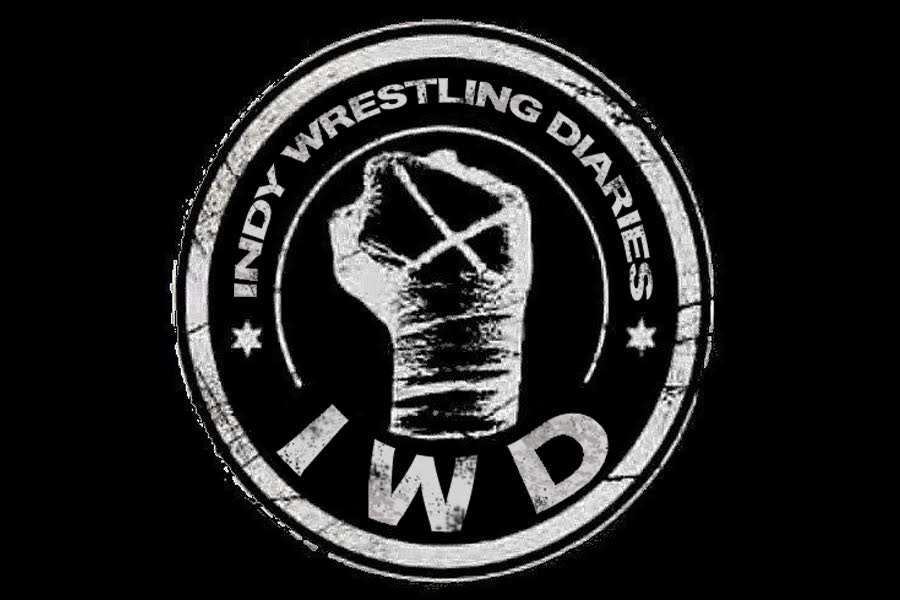 Greg DeMarco's 205 Live, NXT UK, and WWE NXT Star Ratings (2/12-2/13/19)
The WWE Network brands delivered in a big way this week!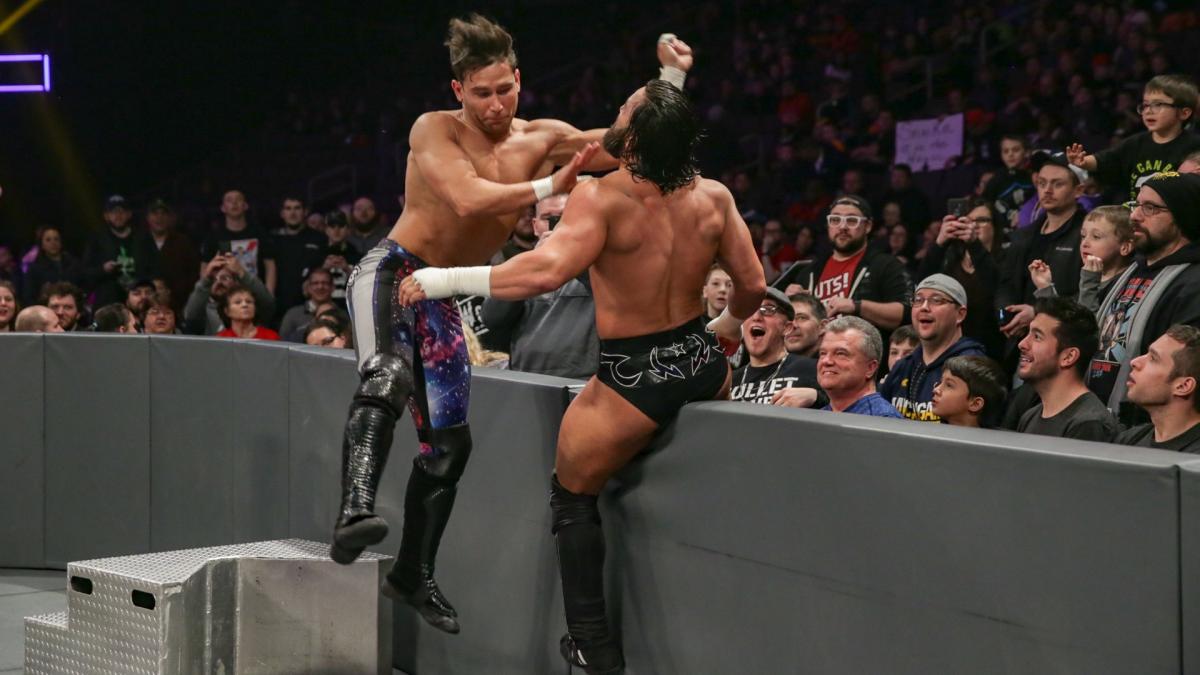 Greg DeMarco rates this week's WWE Network shows, and they deliver in a very consistent way!
Three shows. One week. I was a busy man this week with the new job and the birthday, but I finally got the rest of NXT hammered out! I hope you enjoy the ratings as much as I enjoyed the shows because they delivered in all three this week.
WWE 205 Live
Lince Dorado vs. Jack Gallagher – ***1/4
Underrated match here. Great mix if styles and both men had a chance to shine. Loved the finish. Don't sleep on this one. I like that the match was left open-ended. I feel like we'll see Gulak/Gallagher/Humberto Carrillo vs. Lucha House Party, and I'm not upset by that.
No Disqualification – Noam Dar vs. Tony Nese – ****
I've been wondering out lout about who steps up to challenge Buddy Murphy at WrestleMania. Now, the answer is really simple. That challenger should be Noam Dar. Hell of a match here, both men kicked each other's ass, but told a story while doing it. I've never been the biggest Tony Nese fan (in WWE, I loved him on the independents), but he delivered every bit as much as Noam Dar. This could have sold a crowd on a main roster show.
WWE NXT UK
Noam Dar vs. Jordan Devlin – ***3/4
One hell of a match between Dar and Devlin. From a televised perspective, Noam Dar low key had a hell of a week. I won't get off of my Dar vs. Murphy idea anytime soon, and Jordan Devlin would be a fantastic addition to 205 Live. The Travis Banks involvement didn't hurt it for me, as that story is a big part of 205 Live. Plus it keeps Devlin strong in the loss.
Jinny vs. Mia Yim – ***1/4
I enjoyed this way more than expected, since Jinny is in it. The match built from the start, kicking it up another notch in the middle and finding a third gear in the end. Can Jinny win me over? The jury is still out on that, but I highly recommend this match.
WWE UK Championship Match: Pete Dunne vs. Wolfgang – ***1/2
Gallus is a vastly underrated heel stable. Dunne should be in NXT Takeover main events with Tommaso Ciampa. I would love to see that match at Takeover: New York. This match delivered, yet another in a great week.
WWE NXT
Dominik Dijakovic vs. Shane Thorne – ***
Good match that, for me, did way more for Shane Thorne. Don't sleep on Thorne, he deserves a chance. As for Dijakovic, it's gotten to the point of repetition. Give this man something more to do.
Side Note: Interesting that they basically declared that Bobby Fish and Kyle O'Reilly were a tag team again, and Strong and Cole were going after singles gold. Could Undisputed Era hold all the (men's) gold at some point this year? I'd be shocked if that happened.
Side-Side Note: Kassius Ohno, who I love, still looks like a fat dude wrestling in his pajamas.
The Street Profits vs. Humberto Carrillo & Stacey Ervin Jr – ***1/4
This match, for me, might end up being viewed as the night The Street Profits "got it." They turned up the intensity in all aspects, from character to ring work, and it really enhanced the match. Carrillo is also a star in waiting, and Ervin shows some promise as well. This was really good.
Taynara Conti vs. Aaliyah – **3/4
Aaliyah being paired with Vanessa Bourne is…odd. But for me, this is the best Aaliyah has ever looked in the ring. Props to WWE for being patient. Conti is a missed opportunity. When she helped Undisputed Era (that one time lol) she should have become a member. That would have done wonders for her, and given them yet another wrinkle. Outside of the post-match attack, this felt like an NXT Florida house show loop match (which it probably has been in the past).
Ricochet vs. Adam Cole – ***3/4
If you know me, you know my Adam Cole man-crush runs deep, BAY BAY. So I am obligated to tell you that the wrong guy won here. But if I set that love aside, it makes total sense for Ricochet to win while Undisputed Era stands tall at the end. It was all set up during the earlier promo.
That said, both men delivered another Takeover quality performance in this match.
---
The WWE Network shows (205 Live, NXT UK, and WWE NXT) had a total of 9 matches this week. One of them had 4 stars, one was below 3, meaning we still had seven other matches in the 3 star range. This was an entertaining three hours of content, and one of the most consistent weeks I have ever seen. Good on the fine folks on all three WWE Network brands, both on and backstage.
#RAWisDVR: Greg DeMarco's Accelerated Review of WWE Raw (2/11/19)
How much got the FAST FORWARD treatment this week?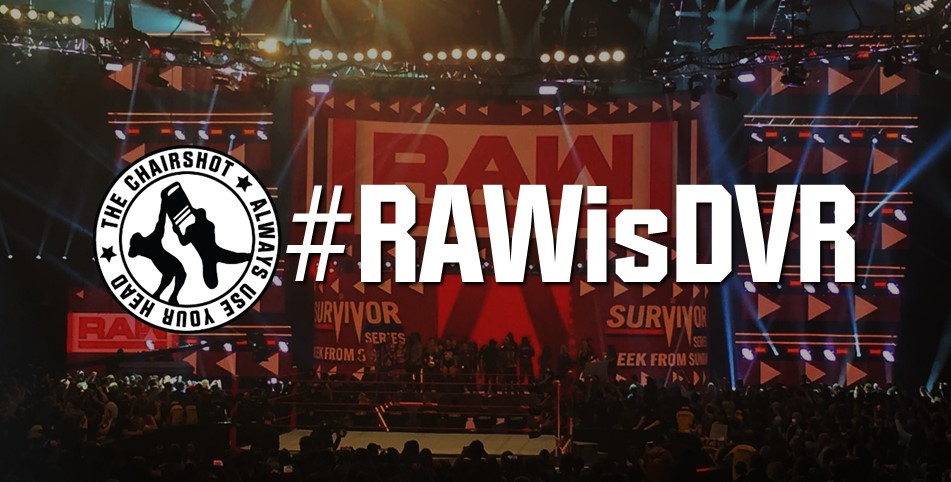 Each week Greg DeMarco watches WWE Raw on DVR with a stopwatch and sense of urgency. How much time will he save?
Let's see how we go home to Elimination Chamber!
FAST FORWARD the opening nope. They did that for us!
Stephanie McMahon & Triple H start WWE Raw
Fake excitement Steph is so terrible
Okay, FAST FORWARD the PPV talk
It's WrestleMania season when the Brand Split means nothing
FAST FORWARD Becky walking
Triple H should know better than telling women to calm down–he's married!
The McMahon family is still in charge of the WWE–and this is about reminding everyone.
Enter Sasha & Bayley–super fast start to Raw!
FAST FORWARD the entrances and commercials
Timestamp: 10:53
Sasha Banks & Bayley vs. Liv Morgan & Sarah Logan vs. Nia Jax & Tamina (losers enter the Chamber first)
FAST FORWARD some of the boring match
Watch some wrestling, FAST FORWARD the commercials
More wrestling, FAST FORWARD Tamina
Bayley stealing offense from Ronda!
And that's finally over.
Nia Jax has become such a strong character
FAST FORWARD the replay, talking, and commercials
Hello I Am Elias
The multiple interruptions were stupid
FAST FORWARD the commercials
Elias is JUST NOW talking? This must suck live.
Thas was one hell of a guitar shot
Enter Lashley (and Lio).
FAST FORWARD so much stuff. Seriously, what is up with this episode?
Timestamps: 22:09 (real time 58:47)
Finn Balor vs. Drew McIntyre
FAST FORWARD the entrance and video for Finn Balor, and McIntyre's entrance
The problem with this match–and it's not a bad match–is that we are just waiting for Rush & Lashley to get involved
And there's the expected DQ!
FAST FORWARD and now we have Kurt Angle and Baron Corbin Sucks. Braun NOVELTYman, anyone?
Yep, 6-man tag time, HOLLA HOLLA PLAYA!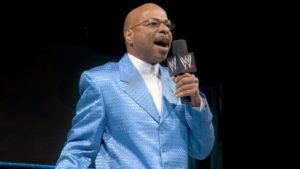 FAST FORWARD the commercial
Timestamp: 27:03 (real time: 1:11:39 )
Finn Balor, Braun NOVELTYman, & Kurt Angle vs. Drew McIntyre, Bobby Lashley, & Baron Corbin Sucks (plus Lio Rush)
SHIELD camera shaking only works for SHIELD
Angle Slam and there's no way that finishes it
FAST FORWARD Baron Corbin Sucks
FAST FORWARD more commercials (geez!)
WWE's attempts to keep us from going away during commercials are so transparent. I don't blame them one bit.
FAST FORWARD Baron Corbin Sucks
I just hit 30 minutes on the clock.
Finn takes out Lio to sell Sunday's match
And Finn eats the fall. So terrible, "blown call from the official." That shit is dumb.
And here's DEAN AMBREF to restart the match. Because we can do that now?
WWE just reminding us that things are never going to be consistent. To quote Batista, DEAL WITH IT.
FAST FORWARD the commercials
I feel like the entire stretch of Balor/McIntyre to this has taken 90 minutes.
Love the way Lio holds the Intercontinental Championship on the outside.
You know, what if Finn Balor is The Demon this Sunday?
BRAUN SMASH! NOVELTY ACT!
At least he's good at what he does.
8 hours later, this is over.
Kevin Owens promo from the bowling alley
"One more month or so." You can set your watch by it!
FAST FORWARD the entrances
Backstage Becky–this really is an Austin episode of Raw
FAST FORWARD more entrances and commercials
Timestamp: 1:44:00 (real time: 38:37)
Nikki Cross vs. Ruby Riott
Nikki crazy, y'all
Nice touch for Ronda, wearing Reebok UFC gear backstage
See, Ronda wants to see the match, too!
I hate the mid-match interruption, this is a good match so far
Michael Cole voice change signifies commercial? NOPE! But lots of fake Ruby hair on the floor.
Riott Kick CONNECTS! (with nothing)
Do not fast forward Paul Heyman
FAST FORWARD the commercials
Timestamp: 44:49 (Real time: 1:55:24)
Seth Rollins promo
Seth here to remind us that he exists
Accomplishment, accomplishment, attach by Brock, good news
BROCK not here–crowd went nuts, too
Babyface Seth is the worst Seth. HE BROKE UP THE SHIELD!
FAST FORWARD the commentary
And here's DEAN AMBROSE, who supports Rollins?
FAST FORWARD stuff
Timestamp: 50:09 (Real time: 2:11:22)
Dean Ambrose vs. EC3
Who else is in the Top 1%?
This whole show has become a chore as we wait for Becky's decision.
Dean wins. YAY.
Don't know if you know, but Becky must apologize tonight.
One does not FAST FORWARD Alexa Bliss.
FAST FORWARD the entrances
Timestamp: 55:50 (Real time: 2:25:07)
WWE Raw Tag Team Championships: Bobby Roode & Chad Gable (c) vs. The Revival
#SAVETAGTEAMWRESTLING!
Gable & Roode are no makeshift team
FAST FORWARD the commercials
Computer and timer issues hit, but THE REVIVAL WON!
Don't give me that "it should have been on PPV," THE REVIVAL WON!
FAST FORWARD
Becky Lynch Promo (with Ronda Rousey, Vince McMahon, and Charlotte Flair)
Masterfully done yet again, Charlotte Flair is in the match (like I told you), Becky Lynch now has to fight her way back in (like I told you), and this story continues its twists and turns all the way to (and at) WrestleMania.
Note that this was the central focus of Raw, as it's the most important program in the company. This will main event the show.
Estimated Timestamp: 1:25:00 (real time 3:00:00)
Time Saved: 1 hour an 35 minutes!
Overall this edition of Raw was just…weird. The show was cued up different than normal, and it showed. Let's not yearn for the Attitude Era ever again. Onto the Smackdown!