NXT Takeover War Games: Shayna Baszler vs Kairi Sane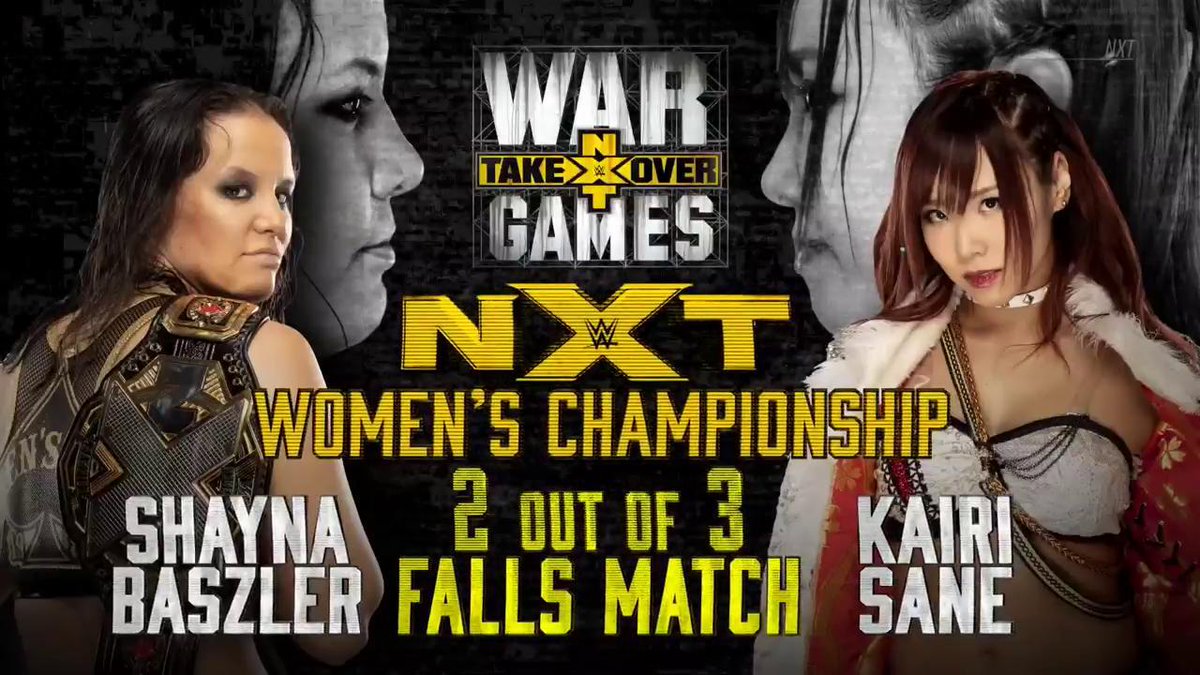 Results of the second match of WWE NXT Takeover War Games, Shayna Baszler vs. Kairi Sane in a 2 Out Of 3 Falls Match for Baszler's NXT Women's Championship!
---
Check out Mitchell's WWE NXT Takeover War Games Coverage!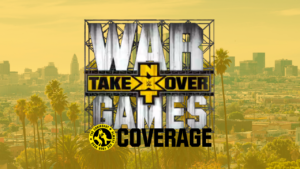 ---
Kairi Sane challenged Shayna Baszler for the NXT Women's Championship in a 2 Out Of 3 Falls Match at WWE Takeover War Games!
Kairi Sane started the action off hot and heavy, but Marina Shafir and Jessamyn Duke got involved early, attacking Sane on the outside of the ring.
That attack allowed Baszler to capture the first fall of the match with the Kirifuda Clucth.
Baszler tried to capitalize at the start of the second fall, but Sane would fight back and eventually nail the champ with a Spike DDT on the ring apron, followed by Sane hitting an Insane Elbow to the outside on all three MMA Horsewomen, another in the ring, and the three-count to capture the second fall.
Sane would start the third fall with three Interceptor Spears, but wasn't able to connect with the Insane Elbow.
The Horsewomen tried to get involved once more, but were thwarted by Dakota Kai and Io Shirai.
Sane would hit another Insane Elbow, but Baszler turned it into a Crucifix for the pinfall to retain her championship.
Ahoy @KairiSaneWWE!

➡️ https://t.co/ePt5TzD6sU pic.twitter.com/Vnx9iaKbRl

— TDE Wrestling (@totaldivaseps) November 18, 2018
What are THEY doing out here?!? #FourHorsewomen #NXTTakeOver @KairiSaneWWE @jessamynduke @MarinaShafir pic.twitter.com/6B4MfEnJAe

— WWE NXT (@WWENXT) November 18, 2018
… and just like that, @QoSBaszler secures the FIRST fall! #2OutOf3Falls #NXTakeOver

THE SCOREBOARD: @QoSBaszler: 1@KairiSaneWWE: 0 pic.twitter.com/nTE7VKvNt4

— WWE (@WWE) November 18, 2018
Big reversal by @KairiSaneWWE!

➡️ https://t.co/ePt5TzD6sU pic.twitter.com/xyxcup94W9

— TDE Wrestling (@totaldivaseps) November 18, 2018
InSane diving elbow by @KairiSaneWWE!

➡️ https://t.co/ePt5TzD6sU pic.twitter.com/kFvm7EFwyx

— TDE Wrestling (@totaldivaseps) November 18, 2018
It's the #GeniusOfTheSky @shirai_io!!!! #NXTTakeOver #2OutOf3Falls pic.twitter.com/lRODEqez6S

— WWE (@WWE) November 18, 2018
What did you think of Kairi Sane challenging Shayna Baszler at WWE NXT Takeover War Games? Let us know on social media @theCHAIRSHOTcom and always remember to use the hashtag #UseYourHead!
Andrade, Zelina Vega, and Aleister Black Moved to WWE Smackdown
Did Charlotte Flair have anything to do with this?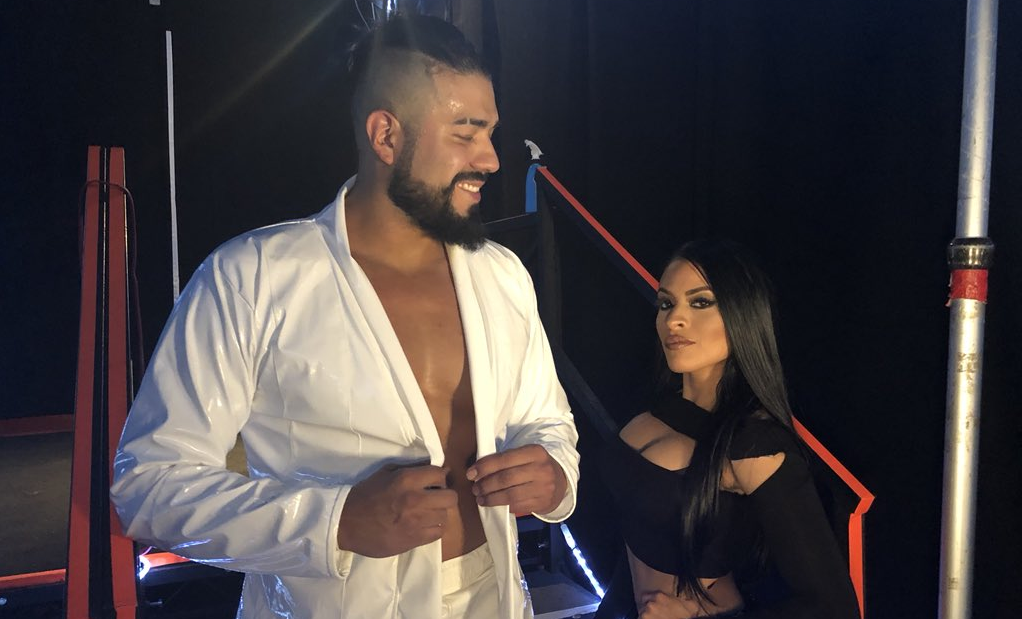 Three talents get shaken up once more: Andrade, Zelina Vega, and Aleister Black head to WWE Smackdown in a WWE Superstar Shake-Up reversal.
In a surprising move, WWE has changed the profiles for Andrade, Zelina Vega, and Aleister Black to the blue brand, WWE Smackdown. Black was assigned to Raw during the Superstar Shake-Up, and Andrade and Vega were moved there in a spot that saw Andrade get a clean victory over Intercontinental Champion Finn Balor.
The internet, of course, immediately jumps to conclusions about the Latin representation of Smackdown (Rey Mysterio was also moved to Raw), as well as the relationship between Charlotte Flair and Andrade. Aleister and Zelina are married, and WWE has been trying to keep couples together. Do you think Charlotte Flair is responsible for this move?
Greg DeMarco's Take on this WWE Superstar Shake-Up Reversal
I stand in the middle! I know, I don't do that often. But Andrade to Raw made a ton of sense, as he can be a workhorse there and eat up TV time by putting on great matches. Smackdown is loaded (even more so), and I really hope 3 people move back to Raw in the process. As for why? This can definitely be a case of "LOLCHARLOTTEWINS" as she and Andrade are of course an item. If so, that shows how strong of a pairing Zelina and Andrade are if she went with him, and since Zelina and Aleister are married, Black goes as well. I could see the four of them traveling together, honestly.
This was originally reported by Pro Wrestling Sheet:
UPDATE: Aleister Black is now officially listed on WWE dot com as a SmackDown Superstar as well. His profile states: "After the 2019 Superstar Shake-up, Black set his sights on changing the landscape of SmackDown LIVE."

FULL ARTICLE ⏩⏩ https://t.co/p5XcgPejqI pic.twitter.com/CrXzpeoPYI

— Pro Wrestling Sheet (@WrestlingSheet) April 22, 2019
Dolph Ziggler Reveals He Was Added To The 2019 Royal Rumble The Night Before
How did Dolph Ziggler end up in the 2019 Men's Royal Rumble?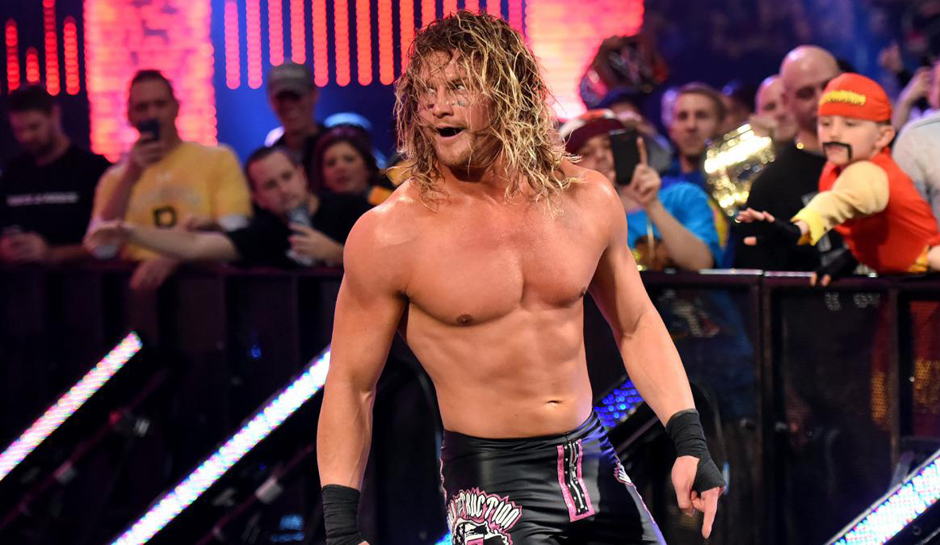 When, and how, was Dolph Ziggler added to the 2019 Royal Rumble match?
In a sit-down interview with Chris Van Vliet (seen above), Dolph Ziggler reveals that he wasn't booked for the WWE Royal Rumble until the night before, and he earned a payday for his comedy show and the Royal Rumble appearance.
"Oh my God. That's a great story. Can I tell this story? When I talked to you, I was not booked for the Royal Rumble and I have no reason to lie to anybody or be like 'Hey listen, I don't know what the deal is'. I was just on hiatus and I got a call to be there. And if I wasn't in town for a booking for a comedy show that night I would not have even been in Phoenix. I got a call the night before saying 'Hey, you gotta get here.' … I was one of the last people in the ring that night and my comedy show three blocks away had to start an hour late because I was running over with sweat and my bags. I almost went in my gear but I was like I'm going to have to shower."
Dolph Ziggler hasn't appeared for WWE since the Royal Rumble, and in the interview above he maintains that he on an extended vacation from the company. You might remember that Ziggler made first contact with Nia Jax during the Rumble, nailing her with a Superkick.
With thanks to WrestleZone for the quote.