The Good, Bad And Ugly: WWE SmackDown (11/27/18)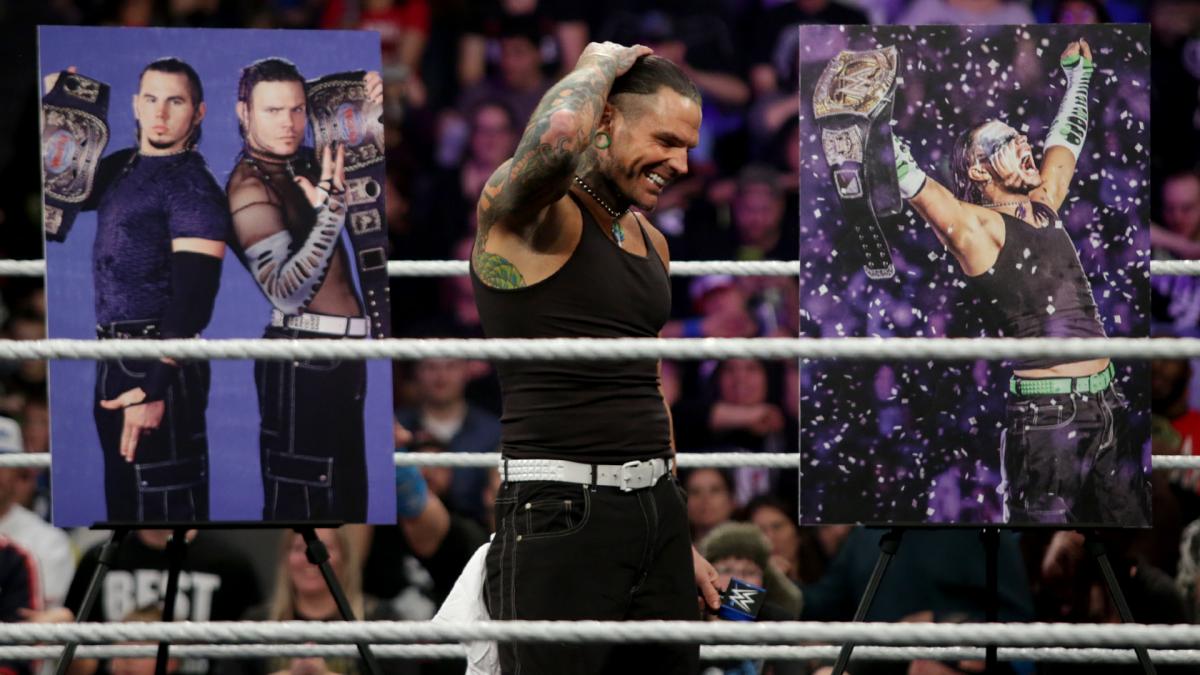 After a horrendous PPV and Raw, we now have what is typically a saving grace, in SmackDown.  The bar is set pretty low at this point but no matter the case, SmackDown is usually pretty Good.  Will the trend continue, or is the recent ugly virus contagious? 

The Good
Opening Segment
The ever beautiful Paige welcomes back "The Man" Becky Lynch, and the crowd was hot!  Becky Lynch walked proudly with her Championship belt held high.  I love how over she is!  She deserves it!  This was in my opinion her very best on the mic.  She was natural, and confident.  Speaking of confidence, out comes "The Queen" Charlotte Flair per Becky Lynch's request.  Charlotte was sharp as usual and these two fed off each other perfectly.  Paige announced the TLC Match being a legit TLC Match for the Title.  Out of nowhere almost every Women's Competitor made their presence felt.  The crowd gave Asuka her love which is a must.  This set up a Battle Royal, with the Winner entering the Title Match at TLC in a 3 Way.  Overall, it was a quick decent segment with a lot of Good reactions.
Non-Title Match:  The Usos vs. The Bar (SmackDown Tag Team Champions)
The segment with Big Show half ass punching Cesaro was lame.  His KO punch looks horrible, and it really needs to stop.  Decent action in this match though.  These teams contrast each other well.  Even the rest spots looks good.  I really am a fan of The Bar, although I haven't liked some of their recent work, it had a lot less to do with them.  The Usos are very talented also and this match was well thought out.  There were a couple of miscues but nothing unforgivable.  We had some serious close falls but The Usos squeaked out the victory in this non-title match.
AJ Styles Promo
I'm so happy AJ Styles is in the WWE and not being treated horribly.  He is a Superstar to the highest degree.  He was a "Phenomenal" Champion.  I really look forward to seeing what is next, and the terrific matches to come with Daniel Bryan and whoever is after that.  Hopefully it is with someone who needs a push which working a feud with AJ Styles will benefit.  For now though I am looking forward to more Daniel Bryan/AJ Styles Classics.  If AJ Styles has an Achilles Heel, it is his mic work.  He gets the job done but it isn't his golden ticket.  He did Good tonight though.  I enjoyed the shot on Daniel Bryan and Lesnar not showing up.  It came out natural and was effective.  Good Promo!
Jeff Hardy 20th Anniversary Interview w/ Michael Cole
Much like the Phenomenal AJ Styles, I am not sold on Jeff Hardy's microphone skills.  It is definitely not his best feature.  Add a little too much Michael Cole and you are sure to have the IWC up in arms right?  I liked the roster being out there, it added a good effect.  No face paint, no BS, just him.  It started off well, and the highlight reel like always was done to WWE perfection.  With TLC coming up, we were reminded just how insane he is!  He was natural and comfortable tonight.  It was a good promo.  He really is an important person to the past and present.  When paying tribute, and giving thanks, IWC Fans, know how to act.  Then, the school yard bully arrived.  Samoa Joe, came out calling Hardy out on his past demons.  Getting personal and crazy.  I really have a hard time telling Samoa Joe's deal.  I really question if he is straight shooting on people or not most of the time.  This could be a great feud.  The promo was solid.  Good Form!
Kofi Kingston vs. The Miz
After a mildly entertaining promo earlier, Miz basically challenged New Day to a Match.  He got his wish.  Kofi Kingston is very entertaining and can pair up well with The Miz.  I was hoping for this to be a fun match, and wasn't disappointed.  We had some good spots, and a veteran pace.  Kofi nearly won with an SOS, but didn't finish the job.  Miz exposes the turnbuckle leading to pancake protection by Big E.  New Day kept the match and The Miz clean, for a Trouble In Paradise by Kofi Kingston for the well fought victory.
Women's Battle Royal (Winner Enters Title Match at TLC in a 3 Way)
Honestly, although it is a rarity, I didn't have a preference on who wins.  I usually have a strong preference but I would have been happy with any outcome.  Becky and Charlotte at Ringside was a nice touch.  As for the action, it is a Battle Royal, nothing great, but served its purpose.  We had a ton of commercials and couldn't see anything but I can certainly assume what was happening.  Asuka owned this match as she always does.  Carmella was money, and it seemed like everyone had their Good stuff out there.  Asuka and Sonya Deville finishing things off was Great and the crowd agreed!  I really like Sonya Deville and hope for a big push.  Of course Asuka Wins!  If you really expected otherwise you must be new to the wrestling world.  Welcome!  I can't complain, she will be a great addition and keep things even more interesting now at TLC.  Bravo!
The Bad
Randy Orton Promo
Randy Orton reminds me of Jake "The Snake" Roberts.  He always has.  He slithers around, he is the "Viper" he loves the DDT.  He is violent, and vicious.  He even has a similar calm, focused way about him in his promos.  He is really a great vet.  Rey Mysterio is fantastic and I couldn't be happier to see him back.  I hate the neck brace though.  How often can you do the same thing over and over before it gets old?  Rey fought back looking for revenge, but of course Randy Orton prevailed and led to doing his usual, sadistic personal thing he always does.  I really hate to say it but this was so predictable it was Bad.
The Ugly
Non-Title Match:  (United States Champion) Shinsuke Nakamura vs. Rusev
I was excited for this one. However, Nakamura attacked Rusev early knocking him out of the ring.  Then fleeing.  This was really a letdown.  This is the ugly side of things tonight.  I cannot begin to tell you how disappointing this was.
Final Results:
Overall:  Overwhelmingly Good!
What we had here tonight, was SmackDown lapping Raw yet again.  The writing was well done.  We had an outstanding flow and a great night of action.  I enjoyed tonight and am excited for TLC.  Mission Accomplished!  Thank you I hope you enjoyed the show!  Please continue to read, like and share! 





Regardless the of Survivor Series outcome, is SmackDown the hands down superior product? Let us know on social media @theCHAIRSHOTcom and always remember to use the hashtag #UseYourHead!
NXT Minus 6: The Most Pointless Match Ever
There are some things Brad really enjoyed, and others that made no sense. Do you agree with his assessments?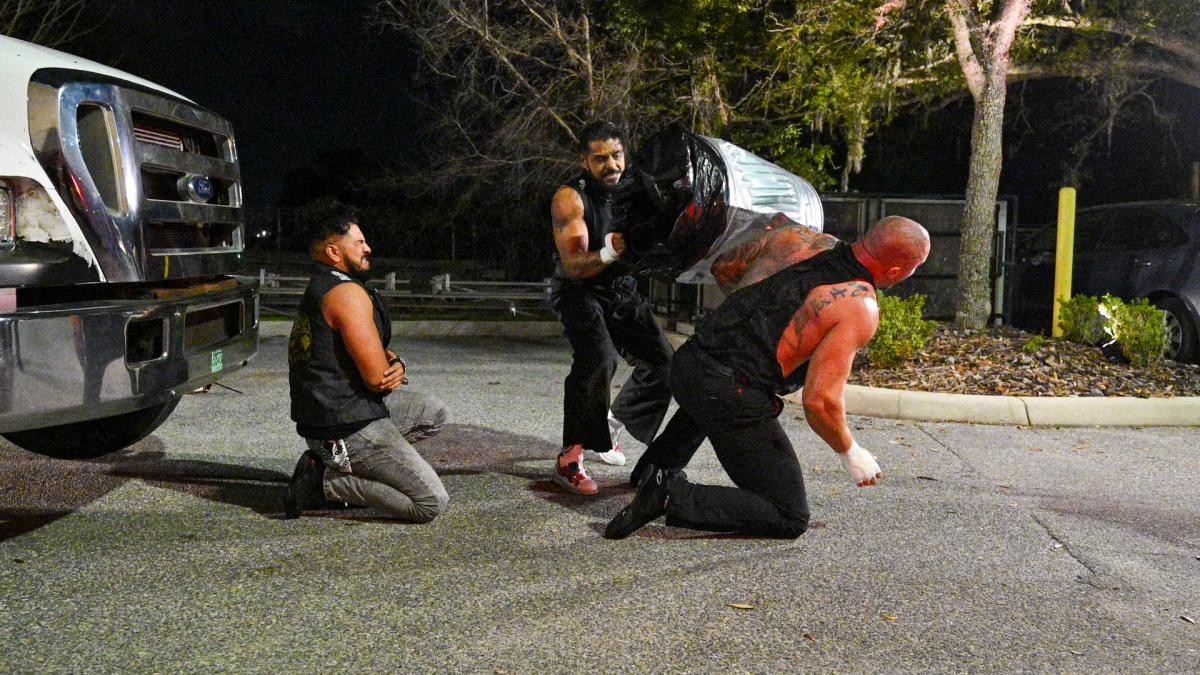 Not just pointless. It was Charles Barkley turrible. 
6. Dexter Lumis is in dire need of a makeover. Since his debut two years ago, the only thing that's changed is the possible addition of new arm tattoos. Great athlete. Deceptively agile. No depth to his character. He is the worst thing you can be in wrestling. Boring. 
5. Zack Gibson strikes again. Drake Maverick & Killian Dain are Shrek and Donkey. Savage! Gibson is on the mic what Wade Barrett needs to be. I like watching him wrestle. I love listening to him talk.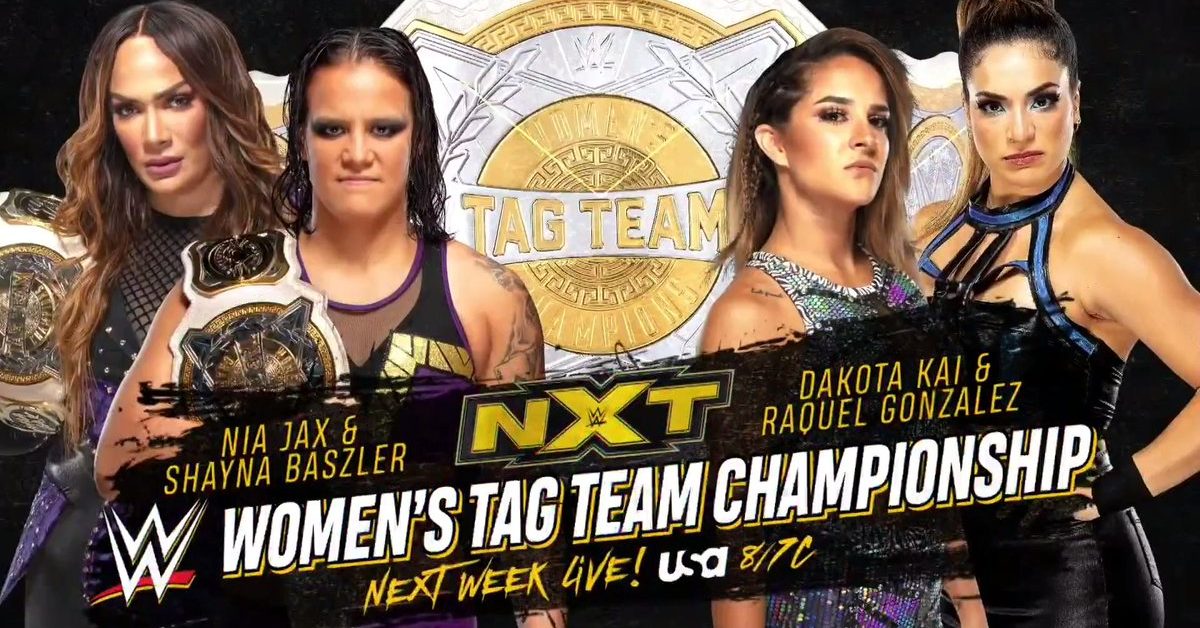 4. How good was it to hear Shayna Baszler's music again in NXT? I am cranked to 11 for the women's tag team title match. So many stories. Baszler and Dakota Kai have a long history. Raquel Gonzalez and Nia Jax, the two biggest, baddest bitches in WWE are out to prove who is the alpha bitch. Titles on the line. Baszler's homecoming. Kai's shot at validation. I'm smelling MOTY contender.
3. I am fully and deeply committed to the notion that Xia Li is the baddest person in the entire NXT locker room, male or female. Madame Li, I will never get on your bad side. If I accidentally cross that line, I will change my name and flee the unidentified state in which I currently reside. Un-Lished.  
2. That thing between Santa Claus Ice Cream Bar and Doomsday Saito was possibly the most pointless match ever. The feud was based on nothing. Why is a heavyweight going after a cruiserweight? Why do they continue to pretend Ice Cream Bar is a cruiser when he clearly isn't? How does Saito survive a 3-on-1 beat down to pop up fresh as a daisy and get the victory? It dragged on and on and on and on and on and on and on, clocking in at just under 92 hours. Let us never speak of this match again. No, it doesn't get a pic. 
1. This week's That's Why I Love Wrestling goes to…unidentified camera man! I'm on my couch, digging Leon Ruff's entrance. BTW, his music kicks all kinds of ass. Ruff is hanging on the ropes, loving life, when BAM! Kick to the head from Swerve Scott. I was genuinely surprised, never saw it coming, because the camera man was fully focused on Ruff, and so was I. Nice work, unidentified camera man.  
Cook's Top 5: Miz Moments
Cook brings the most must see Top 5 of the week! Is it obvious or a MIZtery?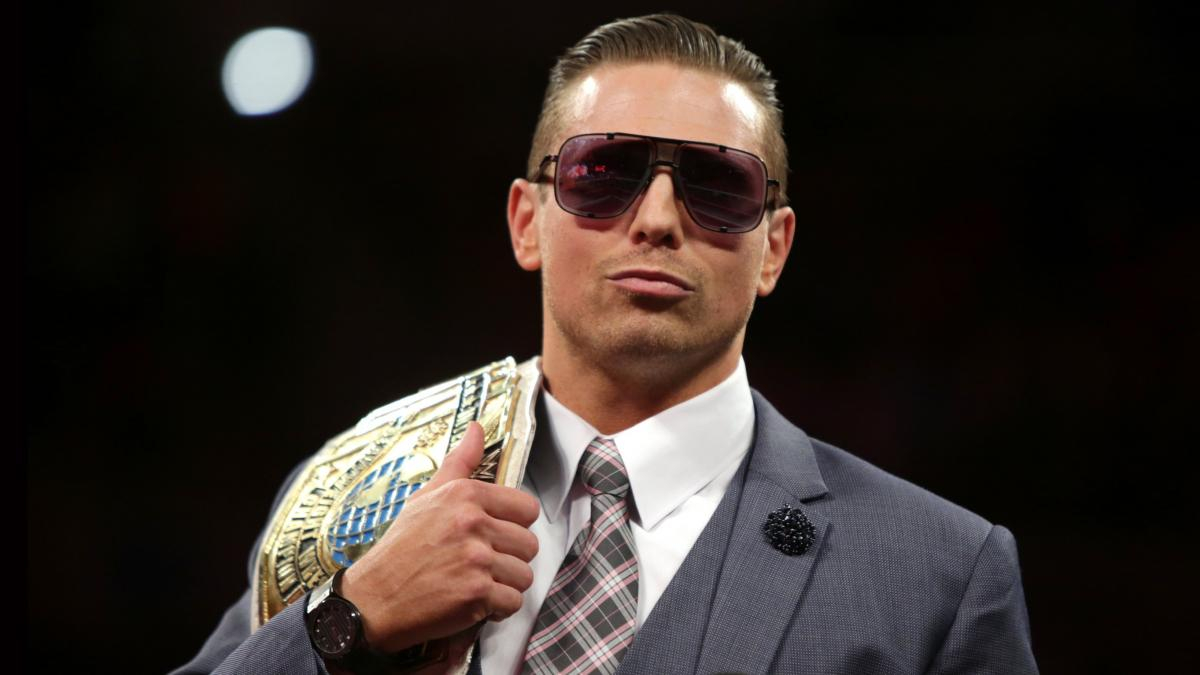 This week is all about our new WWE Champion, The Miz!
Let's be honest, Miz might not hold the Championship for too long. He's got a big match with Bobby Lashley next week. We wish him luck, and maybe something unlikely will happen resulting in Miz holding on to the title longer than anybody expects. Still, I feel the need to get this particular edition of the Top 5 out there as soon as possible.
Here are the Top 5 Miz Moments!
5. Main Eventing WrestleMania
The match itself…not so great. Miz was obviously the third most important person in the match. He also suffered a concussion. But the guy still main evented WrestleMania and beat John Cena, which is something that not too many other people can say. This will remain Miz's biggest WrestleMania match unless they get Bad Bunny to wrestle him this year.
4. A Ladder Match with Dolph Ziggler
Miz & Ziggler have quite a bit in common. Both hail from the Cleveland area. Both prefer to think of themselves as being from Hollywood. They're both egotistical characters that make up for what they might lack in size with ego. They've been in WWE forever with limited changes to their character, pretty much on the same level of the card. Naturally, they get along pretty well & have good chemistry.
2016 saw the best incarnation of their on-screen issues, with Miz & Ziggler trading the Intercontinental Championship back & forth. The Ladder Match ending the feud at TLC is considered by most to be Miz's best match. I don't have a ton of other options off the top of my head, so we'll go with that.
3. The First MITB Cash-In
You always remember your first. At this point in time, much like here in 2021, Miz wasn't seen as the most believable choice to be WWE Champion. However, the man had a briefcase, and, importantly, this was back before the briefcase gimmick was completely run into the ground. So when Miz ran down at the end of Raw to cash in on Randy Orton, it got a tremendous reaction.
People were either really happy or really angry. I was on the angry side of the spectrum, especially since I had a cold and was writing a news column during all of this. Man, I remember when the week or so a year I would a cold was the only time I really felt like crap.
What can I say, Miz has grown on me over the years.
2. Feuding with The King
A lot of old school wrestling fans found it hard to believe that The Miz had become WWE Champion when more deserving wrestlers from their childhood never had been. Heck, Jerry Lawler, a God of Memphis rasslin who piledrove Andy Kaufman into oblivion, had never even gotten a shot at that title, even though he'd worked for WWE for nearly twenty years. Seemed wrong to a lot of people, but nobody expected that wrong to be addressed.
Lawler was celebrating his sixty-first birthday the week after Miz defeated Randy Orton for the WWE Championship. One thing led to another, and Lawler got his very first WWE Championsgip opportunity. In a TLC match! They got the fans believing that Lawler could win the title…until that pesky Michael Cole kept Lawler from climbing further up the ladder.
It was nice to see the King get another important run on WWE television long after we thought it was possible. A large part of the reason it was possible? The Miz. He portrayed himself as just beatable enough that the title change could happen. Also held up his end of the bargin in the promos, which was never easy for Lawler's opponents.
I know everybody likes a title change, but this was the best work Miz did during his first WWE Championship reign by a wide margin.
Honorable Mention: Marrying Maryse
You knew I had to mention this, right?
1. Talking Smack to Daniel Bryan
I've always been a Daniel Bryan guy. Back when he was Miz's "rookie" on NXT, I thought the idea that Miz would have something to teach him was a bit outrageous. It was an interesting pairing though, and the Miz/Bryan relationship/rivalry has provided plenty of compelling moments over the years.
None moreso than the night where Miz did something that a lot of people didn't think was possible: make himself seem right & Daniel Bryan seem wrong. The way Miz defended himself in this tirade was pretty much impossible to argue with. Maybe Miz doesn't wrestle the way that hardcore wrestling fans would like, but he is pretty much the prototypical WWE Superstar of his era. He always works hard, is never hurt, and you don't have to worry about him embarrassing himself or the company.
This promo raised Miz's character to another level at the time, and definitely added some fuel to the fire for Bryan's eventual return. If you want to see one Miz promo that sums up who he is & was, this would be it.