The Good, Bad And Ugly: WWE SmackDown (11/27/18)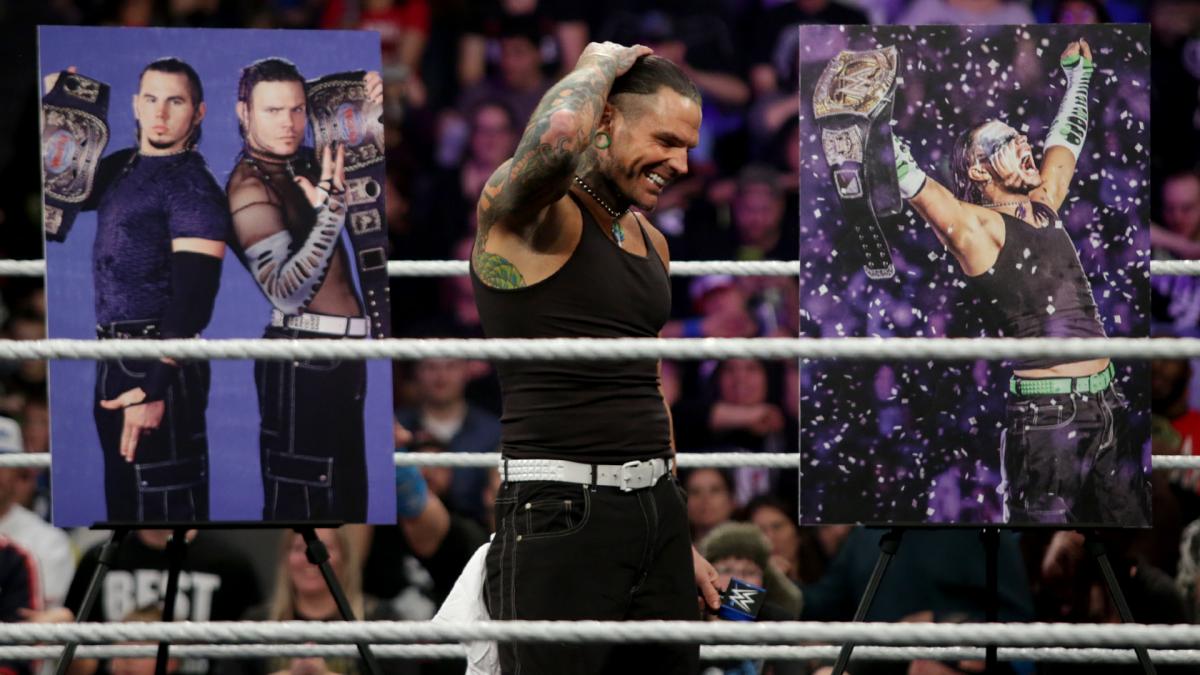 After a horrendous PPV and Raw, we now have what is typically a saving grace, in SmackDown.  The bar is set pretty low at this point but no matter the case, SmackDown is usually pretty Good.  Will the trend continue, or is the recent ugly virus contagious? 

The Good
Opening Segment
The ever beautiful Paige welcomes back "The Man" Becky Lynch, and the crowd was hot!  Becky Lynch walked proudly with her Championship belt held high.  I love how over she is!  She deserves it!  This was in my opinion her very best on the mic.  She was natural, and confident.  Speaking of confidence, out comes "The Queen" Charlotte Flair per Becky Lynch's request.  Charlotte was sharp as usual and these two fed off each other perfectly.  Paige announced the TLC Match being a legit TLC Match for the Title.  Out of nowhere almost every Women's Competitor made their presence felt.  The crowd gave Asuka her love which is a must.  This set up a Battle Royal, with the Winner entering the Title Match at TLC in a 3 Way.  Overall, it was a quick decent segment with a lot of Good reactions.
Non-Title Match:  The Usos vs. The Bar (SmackDown Tag Team Champions)
The segment with Big Show half ass punching Cesaro was lame.  His KO punch looks horrible, and it really needs to stop.  Decent action in this match though.  These teams contrast each other well.  Even the rest spots looks good.  I really am a fan of The Bar, although I haven't liked some of their recent work, it had a lot less to do with them.  The Usos are very talented also and this match was well thought out.  There were a couple of miscues but nothing unforgivable.  We had some serious close falls but The Usos squeaked out the victory in this non-title match.
AJ Styles Promo
I'm so happy AJ Styles is in the WWE and not being treated horribly.  He is a Superstar to the highest degree.  He was a "Phenomenal" Champion.  I really look forward to seeing what is next, and the terrific matches to come with Daniel Bryan and whoever is after that.  Hopefully it is with someone who needs a push which working a feud with AJ Styles will benefit.  For now though I am looking forward to more Daniel Bryan/AJ Styles Classics.  If AJ Styles has an Achilles Heel, it is his mic work.  He gets the job done but it isn't his golden ticket.  He did Good tonight though.  I enjoyed the shot on Daniel Bryan and Lesnar not showing up.  It came out natural and was effective.  Good Promo!
Jeff Hardy 20th Anniversary Interview w/ Michael Cole
Much like the Phenomenal AJ Styles, I am not sold on Jeff Hardy's microphone skills.  It is definitely not his best feature.  Add a little too much Michael Cole and you are sure to have the IWC up in arms right?  I liked the roster being out there, it added a good effect.  No face paint, no BS, just him.  It started off well, and the highlight reel like always was done to WWE perfection.  With TLC coming up, we were reminded just how insane he is!  He was natural and comfortable tonight.  It was a good promo.  He really is an important person to the past and present.  When paying tribute, and giving thanks, IWC Fans, know how to act.  Then, the school yard bully arrived.  Samoa Joe, came out calling Hardy out on his past demons.  Getting personal and crazy.  I really have a hard time telling Samoa Joe's deal.  I really question if he is straight shooting on people or not most of the time.  This could be a great feud.  The promo was solid.  Good Form!
Kofi Kingston vs. The Miz
After a mildly entertaining promo earlier, Miz basically challenged New Day to a Match.  He got his wish.  Kofi Kingston is very entertaining and can pair up well with The Miz.  I was hoping for this to be a fun match, and wasn't disappointed.  We had some good spots, and a veteran pace.  Kofi nearly won with an SOS, but didn't finish the job.  Miz exposes the turnbuckle leading to pancake protection by Big E.  New Day kept the match and The Miz clean, for a Trouble In Paradise by Kofi Kingston for the well fought victory.
Women's Battle Royal (Winner Enters Title Match at TLC in a 3 Way)
Honestly, although it is a rarity, I didn't have a preference on who wins.  I usually have a strong preference but I would have been happy with any outcome.  Becky and Charlotte at Ringside was a nice touch.  As for the action, it is a Battle Royal, nothing great, but served its purpose.  We had a ton of commercials and couldn't see anything but I can certainly assume what was happening.  Asuka owned this match as she always does.  Carmella was money, and it seemed like everyone had their Good stuff out there.  Asuka and Sonya Deville finishing things off was Great and the crowd agreed!  I really like Sonya Deville and hope for a big push.  Of course Asuka Wins!  If you really expected otherwise you must be new to the wrestling world.  Welcome!  I can't complain, she will be a great addition and keep things even more interesting now at TLC.  Bravo!
The Bad
Randy Orton Promo
Randy Orton reminds me of Jake "The Snake" Roberts.  He always has.  He slithers around, he is the "Viper" he loves the DDT.  He is violent, and vicious.  He even has a similar calm, focused way about him in his promos.  He is really a great vet.  Rey Mysterio is fantastic and I couldn't be happier to see him back.  I hate the neck brace though.  How often can you do the same thing over and over before it gets old?  Rey fought back looking for revenge, but of course Randy Orton prevailed and led to doing his usual, sadistic personal thing he always does.  I really hate to say it but this was so predictable it was Bad.
The Ugly
Non-Title Match:  (United States Champion) Shinsuke Nakamura vs. Rusev
I was excited for this one. However, Nakamura attacked Rusev early knocking him out of the ring.  Then fleeing.  This was really a letdown.  This is the ugly side of things tonight.  I cannot begin to tell you how disappointing this was.
Final Results:
Overall:  Overwhelmingly Good!
What we had here tonight, was SmackDown lapping Raw yet again.  The writing was well done.  We had an outstanding flow and a great night of action.  I enjoyed tonight and am excited for TLC.  Mission Accomplished!  Thank you I hope you enjoyed the show!  Please continue to read, like and share! 





Regardless the of Survivor Series outcome, is SmackDown the hands down superior product? Let us know on social media @theCHAIRSHOTcom and always remember to use the hashtag #UseYourHead!
King's WrestleMania Rewind: Charlotte Flair vs. Asuka from WrestleMania 34
Chris king is back with one of the most underrated matches in WrestleMania history–Charlotte Flair vs. Asuka!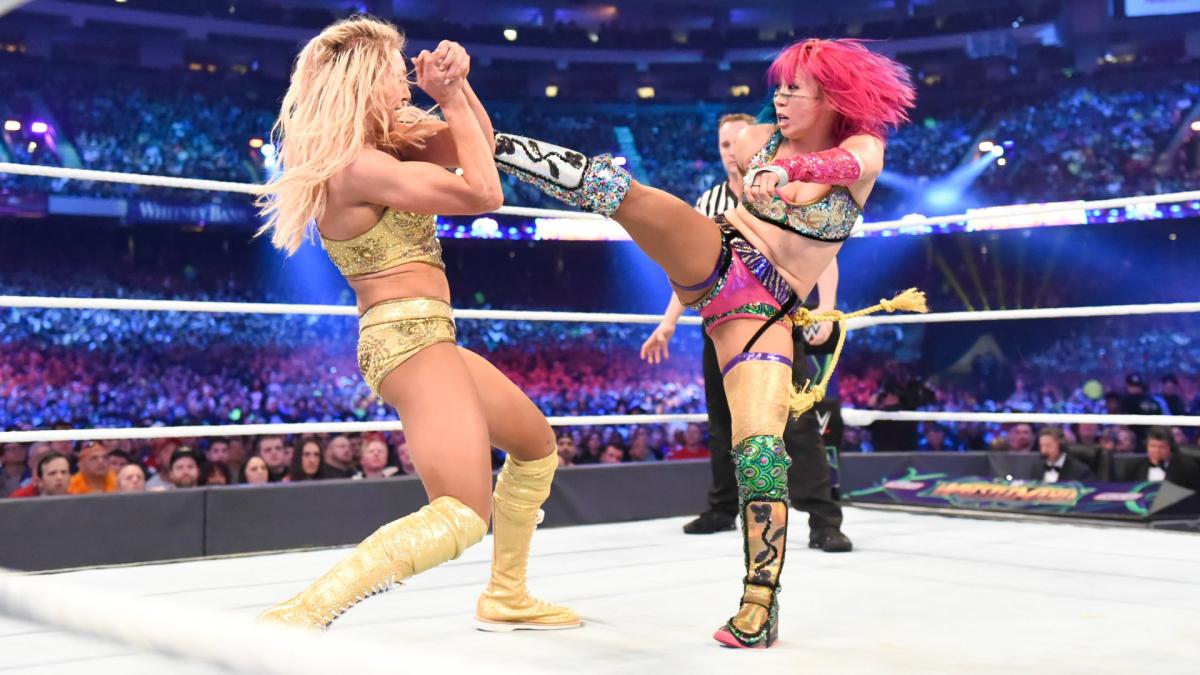 Chris king is back with one of the most underrated matches in WrestleMania history–Charlotte Flair vs. Asuka!
We look back at Charlotte Flair vs. Asuka at WWE WrestleMania 34. 'The Empress of Tomorrow' put her unprecedented and historic undefeated streak of 914 days on the line against 'The Queen's' SmackDown Women's Championship.
For years, this was considered a dream match while Asuka dominated the roster in NXT, while Flair won numerous championships on the main roster on both Raw and SmackDown. The Empress made her long-awaited debut on the September 11th episode of Raw and began to tear through the competition.
Asuka outlasted all twenty-nine other women in the historic first-ever Women's Royal Rumble match to challenge for the title of her choosing. At Fastlane, she made her choice.
The WWE Universe was so excited for this match myself included. Both superstars delivered a fantastic performance on the Grandest Stage of Them All executing counter after counter. Asuka showed off some nasty-looking kicks to her opponent, and Flair hit a thunderous Spanish Fly off the top rope. Flair was seconds away from defeat at the hands of The Empress but she locked in Figure Eight and Asuka was forced to tap out.
I can't even begin to explain how shocked I was at this outcome, as nearly everyone expected The Empress to continue her undefeated streak and walk away with the women's title. This controversial decision was the downfall of Asuka's momentum. She would ultimately win the SmackDown Women's Championship at the 2018 TLC pay-per-view in the triple-threat ladder match.
Fast forward to this year when Asuka has recently returned with her Japanese-inspired persona Kana. Kana is dangerous and ruthless and is heading into a championship with Bianca Belair at WrestleMania 39. The Empress has regained all her momentum and is highly favored to walk away with the Raw Women's Championship. Let's hope that Asuka and Belair can tear the house down and deliver an A+ grade match both women are fully capable of.
King: Dominik Mysterio Needs To Do This At WrestleMania
Chris King is here with what WWE should do with Dominik Mysterio at WrestleMania in his long-awaited match against his father Rey Mysterio Jr.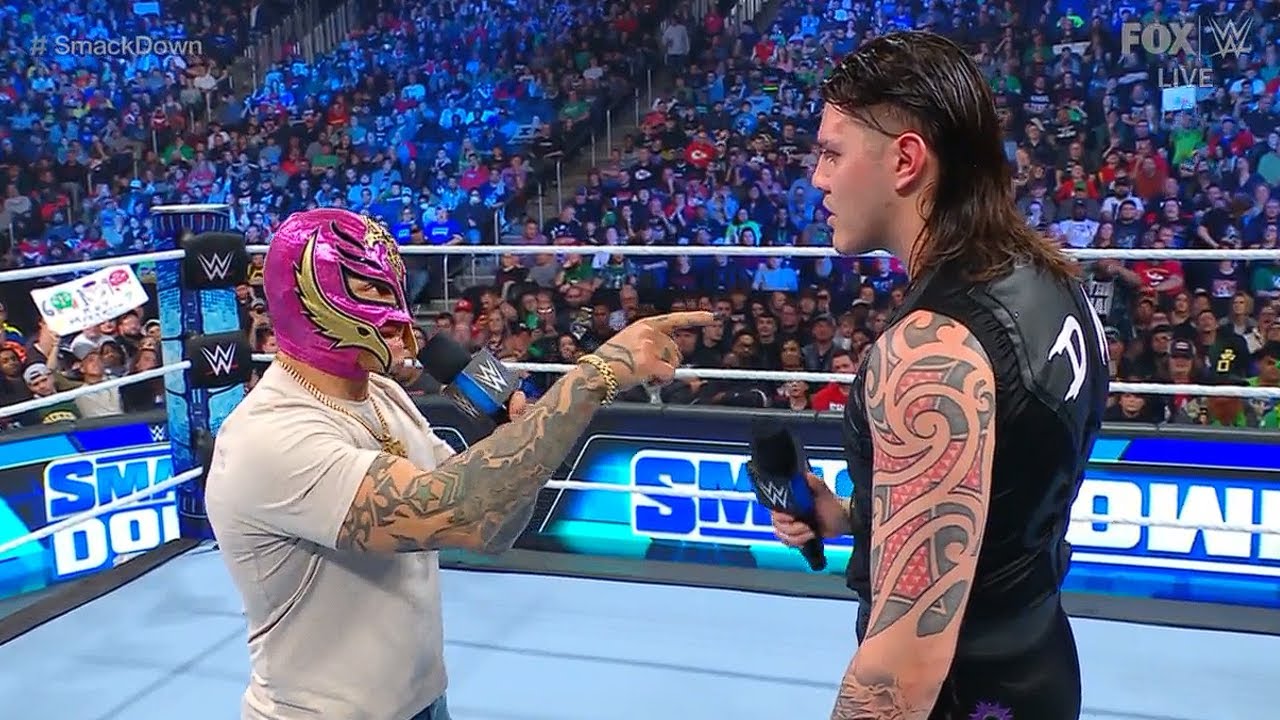 Chris King is here with what WWE should do with Dominik Mysterio at WrestleMania in his long-awaited match against his father Rey Mysterio Jr. 
On this week's episode of Friday Night SmackDown, Rey Mysterio finally snapped and beat some sense into his disrespectful punk-ass kid Dominik. The member of the Judgement Day came out to push his father again for a match on the Grandest Stage of Them All, this time with his mother and sister at ringside. The ungrateful punk told his mom to "Shut Up," as a father even I wanted to jump through the screen and whoop his ass.
Back in October of last year, Mysterio made the emotional decision to possibly quit the company but, instead, Triple H persuaded the Lucha libre superstar to move over to SmackDown to avoid his son. This came after Dominik shockingly turned on his father at Clash at the Castle. Mysterio did everything he could to refuse his despicable son's challenge for Mania but, a man can only be pushed so far. Mysterio will be inducted into the 2023 WWE Hall of Fame and I expect Dominik to embarrass his father during his speech to further this personal feud.
Yes, the WWE Universe hates Dominik and wants to see him get the ever-loving crap kicked out of him but, this feud is missing a special ingredient to capitalize on the biggest heat possible. Throughout this feud, Dominik has made mention of the legendary Eddie Guerrero on several occasions going back to the "iconic" 2005 feud.
I know WWE might not want to go this route but, Dominik MUST come out to Eddie Guerrero's theme at Mania. The disrespectful punk needs to come out in a lowrider to garner nuclear heat. It doesn't matter if The Judgement Day comes out and causes interference for Dominik to get the win, all that matters is that both superstars get the biggest payoff of this nearly year-long feud. Just imagine the Roman Reigns heat after he defeated The Undertaker and multiply that by ten. Dominik portrays the perfect heel and he truly is the missing ingredient that The Judgement Day needed to grow and evolve into a top faction.