Top 5: Wrestlers I'm Thankful For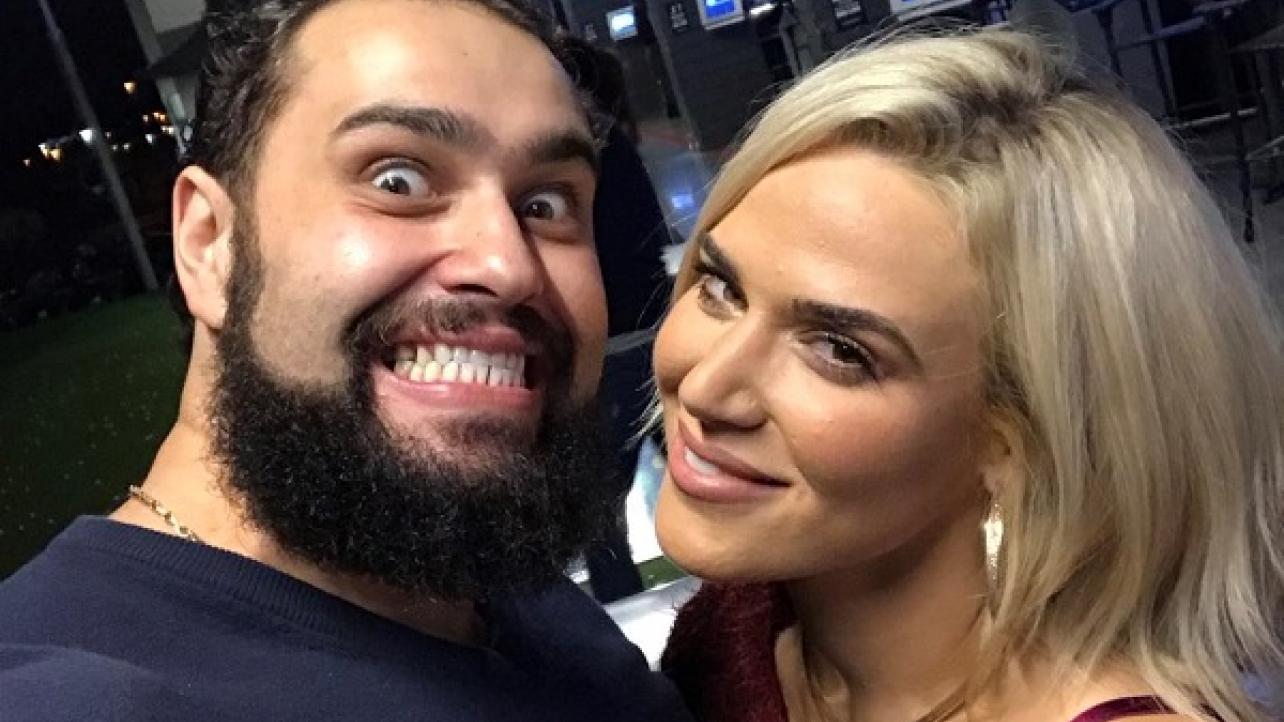 It's that time of year, when we give thanks for the world of pro wrestling! What is Steve Cook thankful for?
We all know that this is the time of year where Americans take stock of what they're thankful for. The 2018 wrestling scene has given fans a ton of things to be thankful for. I'll be honest…I haven't taken advantage of a fraction of the wrestling I could watch this year. With all the writing & working that I do, there's only so much time for me to actually watch the pro wrestling. Your take on this particular edition of the Top 5 will probably be much different than mine.
In any event, these are the Top 5 Wrestlers I'm Thankful For in 2018.
5. Rusev & Lana
I've always had a soft spot for the Bulgarian Brute & Ravishing Russian. Especially since I found out they were fans of my favorite hockey team, the Nashville Predators. Since I also write about the Predators for predlines.com, I have an easy way to work wrestling into that.
Their tenure in WWE has certainly had its ups & downs. They've gone from being favorites of the booking team to being ignored & back again at the drop of a hat. All I can say is that they'll always be my favorites as long as they don't jump on a different hockey bandwagon. I think I'm safe there, as they've set roots in Nashville & seem happy there. Lana is an incredibly beautiful woman & Rusev is an incredibly talented athlete, so it's really the perfect duo.
4. Becky Lynch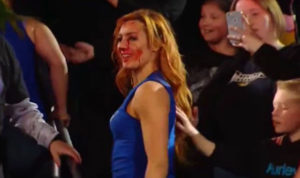 I think we knew that Becky was capable of doing what she's accomplished over the past couple of months. Maybe not to the degree where she's arguably the most over WWE Superstar, but we certainly knew that if the company gave her the ball she would run with it. She's a very talented performer in the ring & has a connection with the fans that hasn't been shaken no matter how much she's been featured on television.
What I underestimated was the WWE Universe's refusal to boo her. I figured the initial turn against Charlotte in front of the Brooklyn crowd wouldn't go well because smarks gonna smark. I didn't expect all the other fans to fall in line and accept Becky as The Man. They didn't have much of a choice though, because Becky spit straight fire every time she spoke into a microphone or typed something into the Twitter machine.
She also delivered when she stepped into the ring. I know Disco Inferno thinks that doesn't matter, but the moment Becky became The Man was when she beat Charlotte in the highest-rated US women's match in the history of Dave Meltzer ratings. Even if you ignore Dave, beating Charlotte at a major event means something, as most folks' problem with Charlotte is that she never loses the big matches. Once Becky got that win in a clean fashion, she became the King of the Mountain. Or The Man, whichever you prefer.
The main thing standing in her way at this point is the concussion & the severity of it. People want to compare this pause in the action to that of Steve Austin in 1997. The thing is…would 1997 Steve Austin with a broken neck be cleared to compete in 2018 WWE? I'm really not sure that would have happened. He might have been put on the shelf like Daniel Bryan was, and then who knows what would have happened to the WWF at that point. We might all be watching WCW Monday Nitro on TNT.
I'm thankful we've gotten to see the first part of Becky's run this year, and I'm hoping we get to see  her kick it up several notches in 2019.
3. AJ Styles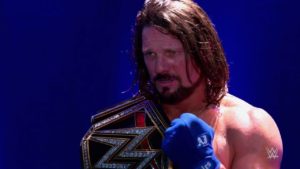 As somebody that actually watched the early NWA-TNA PPVs, I've been following AJ's career pretty much forever. He stood out as the most exciting new name in the early days, and as long as he remained with TNA he was the highlight of almost every show he appeared on. He didn't get as much respect as some folks hyped in other promotions because a lot of people had a bone to pick with TNA. I'm not gonna lie, there were some other difficulties involving his beliefs towards people not like him that made it tough to support him at times. But if you cast that all aside, during the 21st century there are very few wrestlers that can claim to be on the same level as AJ Styles in the ring.
We all wondered what would happen when he showed up in WWE. Would he get jobbed out for being a TNA guy? Not at all. He didn't even have to go to NXT, like so many of his peers had to. Everybody knew that would be ridiculous. He lost to Chris Jericho & he lost to Roman Reigns, then he went to SmackDown and became the so-called face that runs the place. Well, so-called at first. It quickly became obvious that Styles was the perfect person to anchor WWE's second brand, which isn't an insult at all though some people will see it as such. He's this generation's answer to Bret Hart: the best there is, was & ever will be in the ring. Not the best promo of all time, but he doesn't need to be.
Whether the feuds with Shinsuke Nakamura or Samoa Joe lived up to people's expectations or not, they almost always resulted in pretty great wrestling matches. The booking may not have been perfect, but future wrestling fans can just enjoy the matches through WWE Network and not worry about all that. AJ's run in WWE has cemented his place in wrestling history, as WWE, New Japan, Impact, ROH & pretty much anybody else that can have a say has to recognize his greatness. It's been a pleasure to watch.
2. Braun Strowman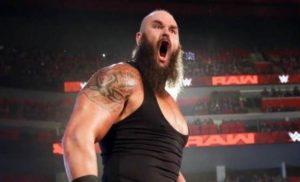 For most of this year, Braun was my favorite wrestler. He would tell people to get these hands, they would, and it was fantastic. I've always loved monster babyfaces, & Braun came off as extremely likeable for most of this year. There was a period of time where he could have become the Universal Champion by beating Brock Lesnar and nobody would have batted an eye.
Then they had to turn him heel. And it was the kind of heel turn that made him look really bad. The Shield re-formed to keep him from cashing in the Money in the Bank. Then he found some people to back him up. These are not things that should have happened to Braun Strowman. Even if the Shield re-formed to fend him off, he should have stood up against them on his own. Instead he recruited a couple of heels. I assume this all might have worked better if Roman Reigns hadn't had to give up the championship. WWE's response to that was to push the reset button. Brock's the champion again. Braun's a face again. After getting punked out by Drew McIntyre during his final match as a bad guy. The whole thing couldn't have gone worse for the Monster Among Men.
Before that happened, he was tremendous. He was very easy to write about, and gave me a lot of material for most of the year. Hopefully that becomes a thing again.
Honorable Mention: Scarlett Bordeaux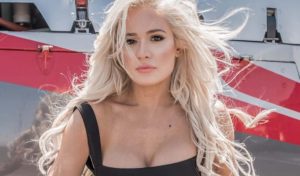 Most people that know me know that I'm a liberal kinda guy. This pisses off half (maybe more than half) of my readers, but it is what it is. The biggest adjustment I've had to make over the years is due to the #MeToo movement, with whom I agree with 100%. I've never sexually assaulted somebody, so I'm clear on that front. I have said & typed a lot of things over the years though, which has become problematic for many people more famous than I. I can't do Hot 100 lists now, nor can I blatantly sexualize women in general, which was something pretty much everybody with a wrestling column did back in the day.
People like me need somebody we can sexualize without incident. A wrestling character that's all about the sexual element is great for me. WWE doesn't do that anymore because of the Women's Evolution, but Impact Wrestling has Scarlett Bordeaux. Scarlett is a longtime favorite of people familiar with my boss Greg DeMarco, and there's a reason that Greg never let me on his podcast the same time Scarlett was on. Which, as I've said before, was damn smart from his perspective. It was good for his business, and good for my business because I wasn't able to embarrass myself while talking to her.
Her Impact work thus far has been fantastic. She turns the sexuality up way more than any other wrestling female on television, and it makes sense. If we were still allowed to grade women in wrestling based on looks, she would be way ahead of most, if not all. She is the one woman in wrestling that I don't feel guilty for lusting over.
And for that, I am very thankful.
1. Daniel Bryan
At this time last year, we had no idea that Bryan would ever be able to wrestle again, at least in a WWE ring. We were more than happy to see him on Talking Smack clowning AJ Styles for being a flat earther, or describing James Ellsworth as "The Big Hog". (Hindsight being 20/20, he maybe shouldn't have encouraged Ellsworth in that fashion.) He actually got cleared to come back to the ring during WrestleMania season, and it re-engaged a lot of us that were having trouble finding people to root for other than Bryan.
A funny thing happened along the way though, and we probably should have seen it coming. The longer we waited for Bryan to reassume his spot on top of the mountain, the more we grew impatient. There were some hiccups on the road. An ill-conceived feud with Big Cass. A feud with The Miz where the crowd reaction wasn't nearly as pro-Bryan as it should have been given the story. Bryan was smart enough at that point to realize that he needed to be a heel. Being a heel is more fun anyway. If the fans aren't going to blindly follow you, you might as well go against them.
I had wondered if people would buy into a heel turn. Given that Styles' WWE Championship reign had run its course, it would have been easy for the crowd to cheer Bryan regardless of the way he won the title. They didn't. The fact that Bryan had to resort to a low blow did not sit well with the audience. Even if they were growing bored with Styles' title reign they had no reason at all to dislike him. Which is a freaking rarity, typically when champions hold the title too long we turn against them…the vast majority of us didn't turn against Styles. We still liked him even if we were waiting for the next champion to emerge.
Bryan's next chapter is going to be interesting to follow. Those of us that have followed his career remember his ROH championship reign in 2005-06. He was the Best in the World bad guy but occasionally kind of good or whatever. Can he pull it off in 2018-19 in WWE? We're about to find out.
What do you think of thankful list for Thanksgiving?
Share your list on social media @theCHAIRSHOTcom and always remember to use the hashtag #UseYourHead!
King's WrestleMania Rewind: Eddie Guerrero vs. Rey Mysterio (WrestleMania 21)
In the next WrestleMania Rewind, Chris King takes us back to WWE WrestleMania 21, and Rey Mysterio vs Eddie Guerrero in a battle of tag team champions!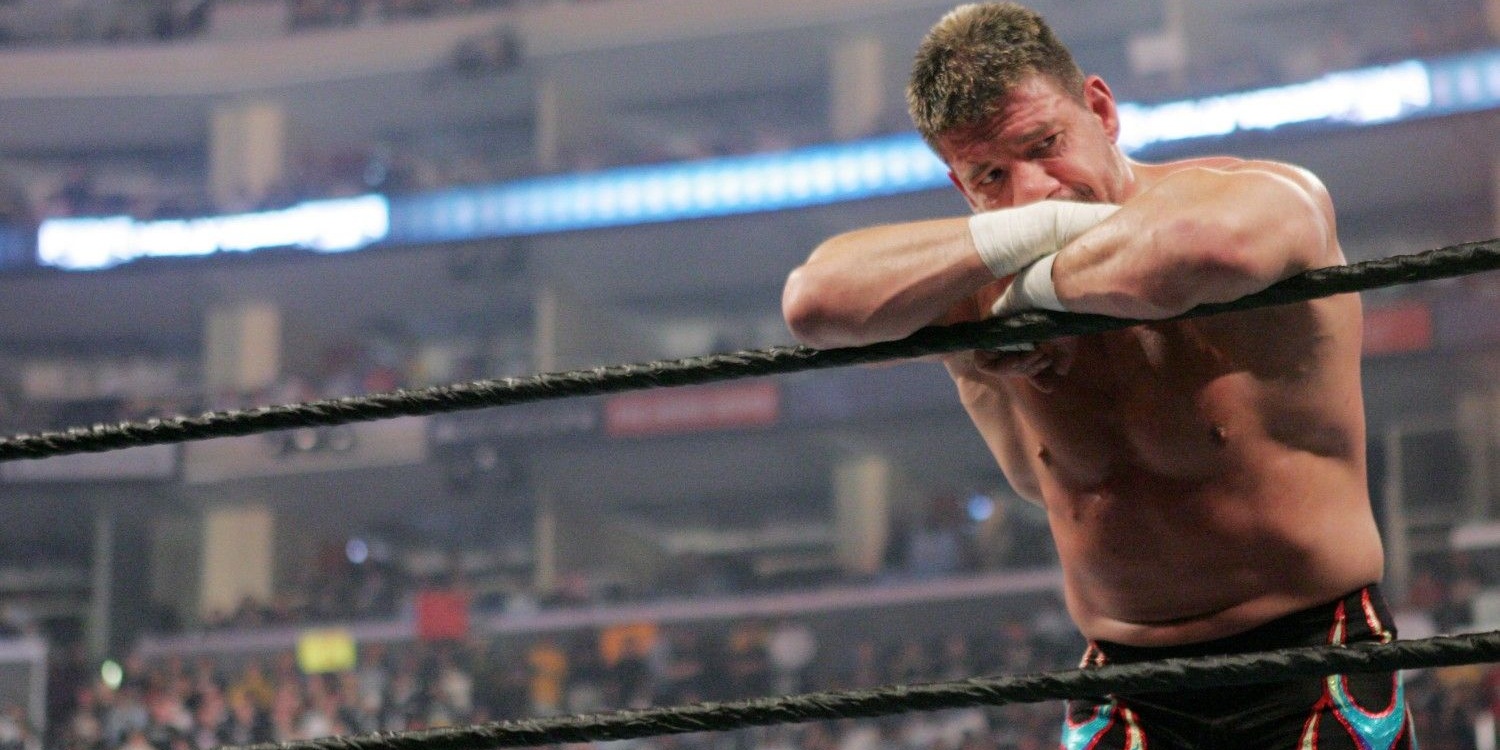 In the next WrestleMania Rewind, Chris King takes us back to WWE WrestleMania 21, and Rey Mysterio vs Eddie Guerrero in a battle of tag team champions!
Chris King is back with his third edition of WrestleMania Rewind. This week he's bringing us back to some 'Latino Heat.' We're rolling back to WrestleMania 21 where Eddie Guerrero faced longtime friend and rival Rey Mysterio.
This would be Guerrero's last Mania match caused by his unfortunate death. Over on SmackDown, Mysterio and Guerrero would become the tag team champions at No Way Out where they defeated MNM.
Chavo Guerrero would get into the head of Latino Heat by making him believe Mysterio was trying one-up his tag team partner. Chavo went as far as to tell his uncle to stop using the Guerrero name.
Guerrero would finally give in to his nephew's manipulation and went on to challenge Mysterio to a one-on-one match at WrestleMania 21. I For the first time in history, both tag team champions would face each other. Guerrero vs. Mysterio was the first match on the stacked card. Both partners threw everything at each other including the kitchen sink in a battle of one-up-manship.  In an incredible high-octane match that saw both superstars delivering counter for counter, Mysterio pulled off the win with a surprise pin roll up.
A few months later, what once was a friendly battle turned into a nasty fight involving the custody of Mysterio's real-life son Dominik Mysterio. After several torturous weeks, both former tag team champions would face off in a ladder match with the custody of Dominick on the line. I forgot how amazing this rivalry was and it's definitely worth a watch. Sadly, we would lose Latino Heat in November of 2005. There will never be another Eddie Guerrero. Viva La Raza!
King's WrestleMania Rewind: Stone Cold VS. Scott Hall (WrestleMania X8)
Chris King is back with another WrestleMania Rewind, looking at the NWO's Scott Hall battling Stone Cold Steve Austin at WWE WrestleMania X8 from Toronto!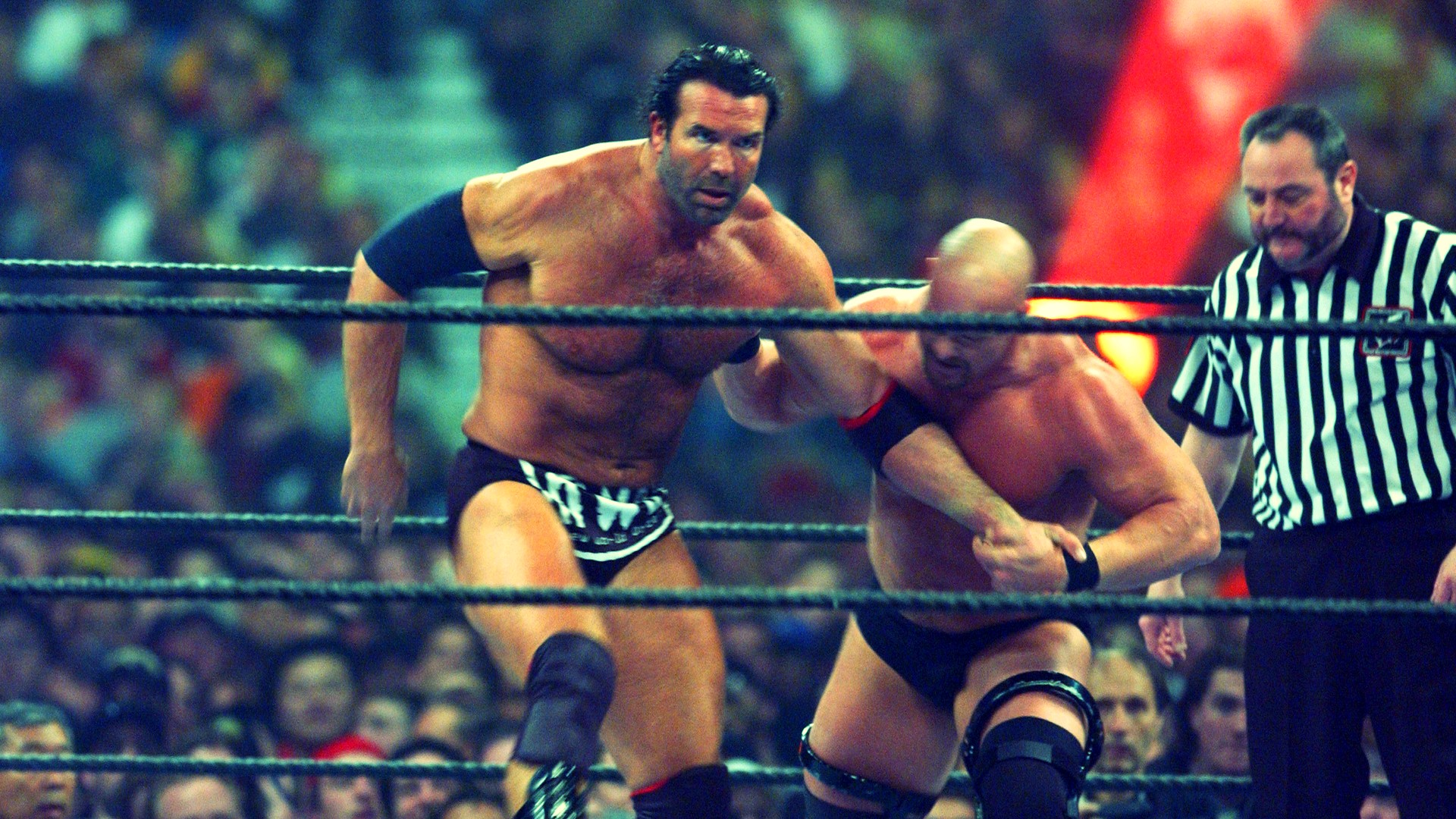 Chris King is back with another WrestleMania Rewind, looking at the NWO's Scott Hall battling Stone Cold Steve Austin at WWE WrestleMania X8 from Toronto!
Chris King is back this week with another edition of WrestleMania Rewind, where he is rewatching all the past Mania matches and feuds. This week you're in for a treat as we look back at 'Stone Cold' Steve Austin vs. Scott Hall at WrestleMania X8.
In late 2001, Vince McMahon bought out his competition WCW and acquired the rights to a plethora of talent including Booker T, Eddie Guerrero, Chris Benoit, and the iconic trio known as NWO. Hulk Hogan; Kevin Nash, and Scott Hall were hell raisers, and what better way to make a name for yourself than take out the two top superstars in the WWE The Rock, and Stone Cold?
The NWO cost Austin his chance at becoming the Undisputed Champion at No Way Out during his match with Chris Jericho. Adding insult to injury, the NWO spray-painted 'The Texas Rattlesnake' with their brand logo just like they did in WCW. As you can imagine, Austin was pissed and out for revenge against the group and primarily Scott Hall.
Hall would challenge Stone Cold to a match at WrestleMania 18. Both superstars beat the living hell out of each other leading up to this highly-anticipated match for who runs the WWE.
The glass broke and Stone Cold made his iconic entrance, and black and white NWO covered Halls' entrance alongside Kevin Nash. With the odds stacked against 'The Toughest S.O.B' could Austin or NWO prove their dominance? Sadly the NWO  broke up that very night when Hulk Hogan came to the aid of his adversary The Rock after their 'iconic' dream match. Stone Cold would ensure the victory with the Stunner. Hall would perform an Oscar-worthy sell over the finisher.
What a time to be a wrestling fan in the 2000s when nothing was impossible for WWE. Who would've thought WCW would go out of business and Hogan would make his long-awaited return to WWE?