Chairshot Classics: NWA-TNA Episode 23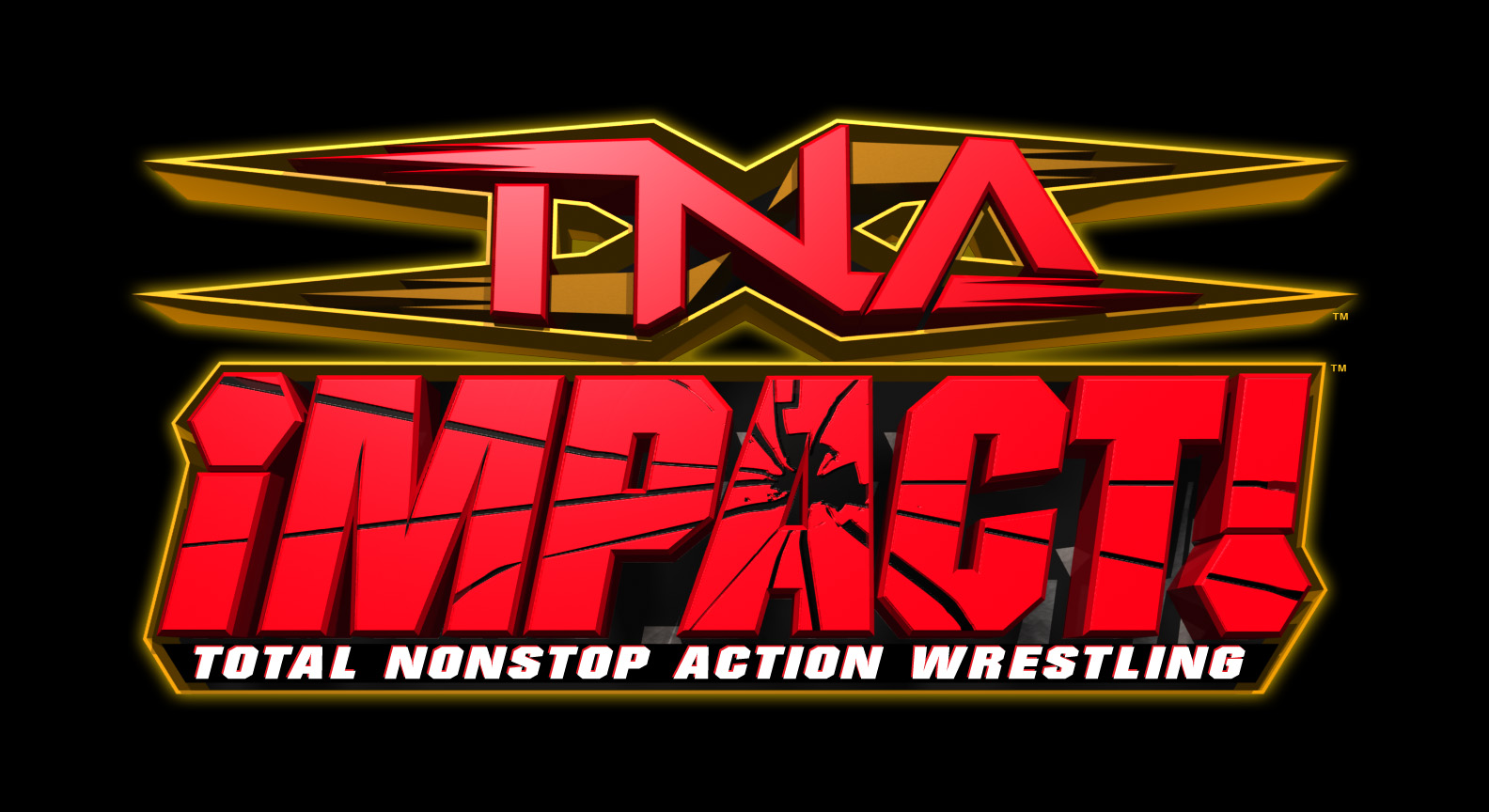 NWA-TNA Episode 23: November 27, 2002
Goldy is introduced and sings 'God Bless America' and sounds lovely as usual.
Opening: We open with Borash in the ring and he says that since it's the day before Thanksgiving and because everyone is feeling grateful, despite everything the country has been through and is about to go through (the War in Afghanistan was about to start, I think), everyone at TNA is thankful to the fans for supporting them.
Briscoe Brothers vs Divine Storm (with Trinity): The Briscoes are back! They're going up against generic new comers, Divine Storm.
This match was much better than Divine Storm's previous outing last week. They and the Briscoes worked together very well and put on a really good match. Trinity got involved, hitting a hurricanrana on one of the Briscoes. There was also a really cool spot where one member of the Briscoes and one member of Divine Storm hit stereo diving sentons on each other's opponent.
Ultimately, Divine Storm would win this round with a cradle suplex.
At ringside, Tenay addresses the revelation that Vince Russo was Mr. Wrestling III. The usually calm, neutral Tenay minces no words about how he feels. He does NOT like Vince Russo, he does NOT want to be associated with him, and vows to not let Russo destroy TNA the way he did WCW. West is a little stunned by Tenay's anger, claiming that he didn't realize that Tenay disliked Russo that much.
After the commercial break, Tenay is in the ring and he's wanting to interview Jeff Jarrett. He gets Vince Russo instead. Russo seems to see no reason to play nice. He throws Tenay out of the ring and tells him to go sulk in the commentary area. Apparently Tenay had vowed to quit if Russo was allowed into TNA and Russo called his bluff, telling him he can go home and pout like Sean Waltman and they'll replace him with a chimpanzee that will have more personality.
Addressing the audience, and seemingly unaware of just how many people hold him responsible for the destruction of WCW, Russo introduced himself as the Anti-Christ of wrestling and said that he came back because the business was 'in the shitter', without seeming to accept that he's very much to blame for the state of the business.
Russo then tries to claim credit for Jarrett's rise in the late 90s, claiming to have befriended him in WWE, despite the Double J gimmick, though it should be pointed out that Russo's 'friendship' didn't help Jarrett get out of the mid-cards in WWE. Russo then clams that the Jarrett's begged him to come in and help TNA, saying that TNA means 'Tits and Ass' not 'Total Non-Stop Acton'.
Proving that he has no clue what he's doing, Russo disrespects the NWA greats who have been putting up with his garbage, and claims he's saving TNA, instead of destroying it.
But Russo's wants us all to know that he's not a total psychopath. He offers Jarrett, who owns the company and put up with Russo's BS even when it nearly closed the company down, be in on what he's got planned for TNA, which will include some drastic changes. He will expect an answer by the end of the show.
After Russo leaves, an incensed Tenay calls Russo a cancer, stating that Russo is everything that is wrong with professional wrestling and says, point blank, that Russo killed WCW.
Throughout the evening's show, there were various TNA on-screen talent plugging a silent auction to benefit a school for autistic children and for breast cancer awareness. The segments were pretty lame, so I'm not going to mention them past this point.
America's Most Wanted vs The Hot Shots: Hot Shots don't get a ton of love from the crowd,but there are some cheers. AMW are extremely over, but they aren't in good moods after losing their rematch to New Church last week. The match was pretty typical for these teams. AMW was ground and pound, while the Hot Shots were a lot of flash and cockiness, butthe match was really good.
During the match, James Mitchell and Bella Donna come out, which distracts Storm and Harris, just when they had the match won. AMW pursued the Not-So-Good Minister and his lady, getting themselves counted out in the process. Mitchell, proving that there is no honor among thieves, ran for his life and left Bella Donna to the wolves.
Storm and Harris, proving that they are equal opportunity ass-kickers, were ready to hit the Death Sentence on Bella Donna, when Mitchell returned to half-heartedly try to save her. As the AMW were distracted, the New Church attacked from behind. Mitchell grabbed Bella and they got away, but Bella needs to rethink her life choices.
Backstage, Goldylocks is looking to talk to Jeff Jarrett about his upcoming match against Ron Killings and, presumably, Russo's offer, but Dory Funk Jr is barring the door.
Funk, lets Goldy know that while Jarrett IS in the locker room, he doesn't want to talk to anyone since he's focusing on the match. When Goldy asks if he's Jarrett's manager, Funk simply says that he's got a vested interest in the match.
NWA Tag Team Championship Match: BG James and Curt Hennig vs New Church (with James Mitchell and Bella Donna): I'm not sure why the Harris Twins aren't in this match since they're supposed to be the #1 Contenders for the tag titles, but we're getting James and Hennig. It was supposed to be James/Waltman, but Tenay informs us that Waltman has refused to show up because he doesn't to be associated with Russo.
Michell gets on the mic and says that he doesn't care about the difference between professional wrestling and sports entertainment, he's just interested in being evil.
This match was really basic, which is probably the best option for everyone involved. Hennig looks like he's laid off the booze and hit the gym a little more, but there's no hiding the fact that his ring skills are lacking, though he shows some of his former brilliance with an interesting modified figure-four.
AMW run in, causing James and Hennig to be DQ'd just when they thought they had the match won. All hell breaks loose with AMW not only brawling with the New Church, but with the angered James and Hennig who feel that they were robbed of their opportunity. AMW would chase New Church into the back, but it's clear that AMW have made enemies of James and Hennig.
Alyx Winters vs EZ Money: For reasons that I can't explain, EZ Money has gotten over with the higher ups at TNA and is back for another match. His opponent is Alyx Winters,who reminds me a little of the Wunderkind from WCW.
The match has a pretty basic start, but there's an interesting reverse Boston Crab/swing hold by Money. There's a spot where Winters was supposed to float over Money, but Money didn't run in and when Winters landed, it was balls first on Money's knee. After that stupid spot,that Money was very proud of, the match went rapidly downhill. Money picked up the win with a cradle suplex and left poor Winters in the ring.
Backstage, we find Goldylocks with Bruce, who has been in middle of the drama that is the relationship of Brian Lawler and April. After seeming to be caught in the shower with April and probably NOT conserving water, unless April gets turned on by saving the Earth's oceans, Bruce found himself fending off not only an enraged Lawler, but his former partner, Lenny Lane, who tried to claim that Bruce was ineligible to be Miss TNA because he was actually straight. If you find that confusing, join the club.
This week, Bruce has ditched the pastels and his fetching Miss TNA number for a pretty basic…guy look, long-sleeved shirt, baseball cap.When Goldy introduces him as Bruce, he corrects her and says that his name is now Allen Funk. A confused Goldy asks him about the April situation and Funk claims that he felt sorry for April because of how Lawler treated her and tried to comfort her. What that has to do with showering together, I have no idea.
Furthermore, Bruce states that he is gay, but that his heart got involved and that April is a very sexual person. Goldy makes a really bad joke, but asks what Funk plans to do with the Miss TNA gear, and Funk says he'll give it to April.
Crimson Dragon vs Sonny Siaki: Last week, Crimson Dragon made a mediocre debut in a match involving AJ Styles. This week, Dragon and Siaki meet one on one. Dragon's changed his look and looks like a very stylish ninja, while Siaki looks bored,though he gets a bit of a pop from the crowd.
The match was okay, Siaki does his best, but Dragon sucks. He botches several spots before Siaki can put him away with a super overhead-toss and a Money clip.
Once Crimson Dragon is vanquished, a disgusted Siaki gets on the mic and states that he's tired of the lackluster opponents he's been getting. If TNA won't give him better competition than this, he doesn't want to say. Sonny Siaki, in his own mind, should only be wrestling top guys and be in title matches.
Backstage, Goldylocks is with April, apparently, Goldy was wanting to interview Lawler, but found April instead. April says that Lawler has been in the production truck watching the footage of the shower scene all day. April doesn't seem to get what the problem is, Bruce is gay and she's faithful to Brian, which shows that either she's an idiot or he is.
Goldy points out that no one believes her, especially after last week, to which April coyly implies that Goldy's jealous. Angry and fed up…FINALLY, Goldy tells the cameraman to cut off the interview because she's 'done with this bullshit'.
To add more drama to this mess, Lawler goes to ringside, not dressed to wrestle and looking very sad. According to him, he gave everything he had to a woman and that April cheated on him and made him look like an idiot, though it must be said that Lawler was already doing a good job of making himself look like an idiot before April got there. In play at sympathy, Lawler then claims that April and Goldylocks had an affair, which didn't win him much sympathy. Fed up, Lawler says he's quitting the wrestling business and does his really bad crying act before walking away.
Tenay and West are dumbstruck, with even West saying that that was weird.
Thing get weirder back stage when Goldylocks tries to talk to Lawler, but finds him being comforted by Priscilla, Jorge Estrada's manager. Lawler is STILL doing the fake crying thing, telling Priscilla that she's the only one that cares. They walk away together, but we see Lawler grabbing Priscilla's butt, so I don't think we have to worry about him bouncing back from April.
X-Division Championship Match: Jerry Lynn vs AJ Styles (with Mortimer Plumtree): The rivalry between Styles and Lynn is well-known, so I won't go into it here. Styles won the right to face Lynn last week after defeating Jorge Estrada and Crimson Dragon.
The match was okay. Even the best rivals have a clunker and this was that match for Styles and Lynn. I'm not sure what was going on,but they just could seem to mesh as seamlessly as they usually do.
Added to the trouble was Plumtree, who was trying to use some heel manager tactics and not doing a great job at it. Unfortunately, Plumtree's antics would end up costing Styles the match when the brass knucks Plumtree tossed him ended up with Lynn, who knocked Styles into next week for the pin.
In a pre-show interview, Tenay interviewed Dory Funk Jr. Funk, who has none of his brother's personality, talked about how much being NWA champion meant to him, and talked about what he learned from all the greats he worked with, and plugged the Funking Conservatory wrestling school. For whatever reason, the person typing up the names of the former NWA greats Funk mentions spells Jack Brisco's name as 'Briscoe'.
Funk stated that he believed that the Jarrett/Killings feud was the future of the NWA and would be seen as a great rivalry in twenty years. As for Russo, Funk makes no bones about the fact that he doesn't like Russo and feels that Russo's sports entertainment had no place in professional wrestling.
NWA Championship Match: Jeff Jarrett vs Ron Killings: It's time for the rematch. Both men get great pops, though Jarrett's is a little mixed. This was a really great match, much better than last week's. Jarrett and Killings took each other all over the arena, actually resulting in a double countout, but Bob Armstrong demanded that the match be restarted so that there could be a definitive winner.
There was a really lame 'take out ref' spot that was only saved by Armstrong's selling, While Armstrong was 'out', Russo showed up, seeming to help Jarrett, handing Jarrett his guitar to finish Killings off. Instead, Jarrett breaks the guitar over the turnbuckle to the crowd's delight, choosing to put Killings away with three Strokes to retain the title.
Angered, Russo go on the mic as Jarrett was leaving,demanding to know Jarrett's answer, but the show ends before we hear what Jarrett has to say.
Overall Thoughts: So, how was Week 23 of NWA-TNA? Not great. There were a lot of blah matches andstupid/awful segments and only a couple of really good matches to cover for it.
The use of Russo was interesting, he seemed to truly NOT get that most people hold him responsible for what happened to WCW, a fact that bears out if you ever listen to him and seemed to honestly think that the wrestling business needed him. Spoilers: It doesn't. In my opinion, having watched this show from the first episode to now, Russo's involvement has been what's kept TNA from really flourishing in the early stages, which nearly put the company out of business.
I'm glad the Lawler/April/Bruce/Goldy thing seems to be finally over because it was godawful to watch. Siaki getting fed up with having to deal with mediocre job guys was interesting, but they're still trying to make him a Rock clone and it's not getting over with fans.
Overall, this was an okay show. I'm hopeful next week will be better.
What did you think of this edition of TNA IMPACT? Let us know on social media @theCHAIRSHOTcom and always remember to use the hashtag #UseYourHead!