Continuity In New Japan's Tag Team Divisions : An Important Point Of Emphasis For 2019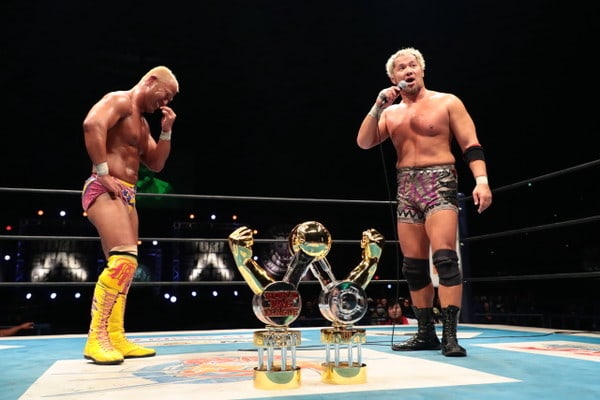 Coming off a starless Tag League, as well as, cheapening the win by having Triple Threats in the Junior and Heavyweight divisions for Wrestle Kingdom 13. What exactly is the direction for New Japan's tag teams? Valentin helps give a deeper look.
 Tag Team wrestling. Sometimes we tend to overlook it, from fans to bookers themselves. New Japan Pro Wrestling's case towards Tag Teams is quite paradoxical.
It is hard to say the company completely overlooks their divisions, Jr Heavyweight and Heavyweight, but at the same time, while both tag divisions have a tournament of their own, deciding on who will challenge for the Tag Team championships at Wrestle Kingdom every year, some people, me included, have this feeling that something is lacking. The pool is filled with talent and good pairs, but, the excitement is not really there when comes Tag Team time.
You may have guessed the goal of this article : Explaining why New Japan's Tag Team divisions are kind of weaker compared to other divisions, but also say how there is a bit of continuity out there for New Japan to use to its full potential.
 First things first though. Before trying to solve a problem, let's try to understand it. Why can't a company relying so much on Tag Team wrestling, make their Tag divisions as interesting as the rest of the card ?
 It really is a good question to ask. I think part of the answer is in the question itself. Let's look at things this way. New Japan uses multi-man tag matches to build-up feuds over time, hence why we see a lot of this type of match during New Japan shows, especially the "Road to" shows. While it helps building rivalries between singles wrestlers while preventing them from working too much before the bigger events,, it also takes a good amount of time on the card. Some of these multi-man tag matches don't even build towards even minor feuds, or have any kind of purpose and can just be filler matches. If you are not in the arena and you are pretty sure some of these tag matches won't have much importance, would you bother watching it ? Just wait for what actually makes you watch the show instead of going through matches you are not really interested in. There is some kind of balance to find here, as on one hand, you want to make the fans in the arena happy by showcasing talents they like, even if these talents aren't involved in any story at that point. On the other hand, you may also want your audience outside of Japan to watch all of your product, from the Young Lions getting their butts kicked by veterans, to the main focus of each show. Therefore, you also have to make sure a decent amount of meaningful events occur throughout the card.
 The other thing regarding multi-man tag matches is their number in each card. As it has been said before, during some shows, you'll have a lot of multi-man tag matches. While these are not technically like traditional two on two matches, these are still tag matches. So, to the audience who is not always fully aware of some of Japanese specificity, seeing that most of the card is filled with tag matches, whether it's two on two or five on five, can make some fans tired or bored at some point.
Now ultimately, no company can make all of its fanbase happy and interested the entire time. A "Road to" show usually lasts around three hours, which you know can be very long if you watch a weekly running show on Monday night.
 With that in mind, let's now answer the question initially asked. The answer can be summed up in one word : Storytelling.
It goes even further than just the word "booking", which I first thought of. There have been some booking issues, like title changes which ended up meaning little to nothing or champions feeling more like simple title holders. Adding that to the fact that one can argue that some stories involving Tag Teams in New Japan don't really feel meaningful, you may start to notice a problem. Let's also bring up the fact that New Japan, whether it is in the Junior or Heavyweight division, never really gave time to build their champions. The longer one duo reign, usually, the more defenses they will have, enhancing their chance of being believable as champions. For example, since the last time Karl Anderson & Doc Gallows held the IWGP Heavyweight Tag Team championship, between July 5th 2015 to January 4th 2016, only one reign has been longer than four months, being EVIL & SANADA's sole reign with the titles, with 156 days this year. The Junior division is in a similar state, since outside of the IWGP Jr Heavyweight Tag Team champions Yoshinobu Kanemaru & El Desperado's current reign (282 days and counting), only one championship reign has been going on for at least six months. That reign belongs to The Young Bucks, who held the titles for 199 days between July 16th 2016 and January 4th 2017. Now let me ask you a similar question to the similar I asked when we were discussing the NEVER Openweight 6-Man Tag Team championship :
Do you believe championships can feel important if said championship start changing hands every two to three months ?
 Again, I don't think so.
 Whether it is to make champions believable or to tell meaningful and impactful stories, enough time needs to be given. There are plenty of examples around the main event scene, inside of factions and surrounding other championships to showcase that fact. I get it might be nearly impossible to make every single championship in the company mean as much as the Heavyweight championship, asking for this would be silly. All I would like to see are strong Tag Team divisions, with championships that feel really important. It's Christmas season, so Gedo, put a Santa hat on and make magic happen.
 While there is some some negative looking at the status of New Japan's tag team division, I thought this year had some positive, making me hopeful for the future. Continuing with storytelling, we got to see the rise of EVIL & SANADA in the tag team division since last year. After winning the NEVER Openweight 6-man Tag Team championships with BUSHI, the duo won his first World Tag League in 2017, defeating the Guerrillas Of Destiny in the finals. Then, after claiming the Tag titles from Killer Elite Squad at Wrestle Kingdom 12, they held the belts for five months. At this year's World Tag League, we saw them winning the tournament back to back, thus proving themselves to be one of the dominant heavyweight tag teams in New Japan. They even had a second bout with GoD in the finals, so if you ask me, some kind of rivalry might be born from these previous encounters. In the Junior division, we saw Roppongi 3K claim the Super Jr Tag League two years in a row, so I think we can see a trend of willing to solidify teams over time thanks to the yearly tournaments. Also, looking at how the tension has been growing around the Jr Tag championships over the months, I'd argue there is some kind of story developing with Desperado & Kanemaru keeping the titles for as long as the did partially because they took shortcuts to win.
 Let's now hope the eventual pay-off for each of the current stories will help make both Tag Team divisions stronger, leading to what will hopefully be the start of a great year for New Japan's Tag Team Wrestling, in all aspects this time.
 There is one last time I wanted to address, being the Chase Owens case. The Crown Jewel is not "on the case" here, he is the case. I want to see Chase Owens in an actual Tag Team in New Japan from now on. The guy has shown during the G1 Climax tour that he was pretty good as part of a duo, whether it was with Kenny Omega, Hangman Page or Kota Ibushi. Since at this point, wrestlers like Yuji Nagata, Manabu Nakanishi, Satoshi Kojima and Hiroyoshi Tenzan work less and less tours, there will be spots to fill for new teams over time for World Tag League. Therefore, I want to see the very good Tag Team wrestler that is Chase Owens in the tournament next year. Hopefully we will see more of Hangman Page in NJPW, and Yujiro Takahashi is not, if you ask me, the best option in The Elite group to form a team with him. Also, "Virginia Boys" sounds better than "Dick & Balls" in terms of team name. Let's not lie to ourselves here.
 With that said, this column has come to an end. You can now tell me whether or not you agree with my current vision of New Japan's Tag Team scene, as well as sharing your own thoughts on that matter. What would you do to make the Tag Team scene feel more interesting to your eyes ? Do you think both divisions have the tools to climb to higher heights next year ?
What can save NJPW Tag Team divisions? Let us know on social media @theCHAIRSHOTcom and always remember to use the hashtag #UseYourHead!
Carol: Are Wrestling Crowds Disrespectful?
Are fans more concerned with getting themselves over than the product in the ring?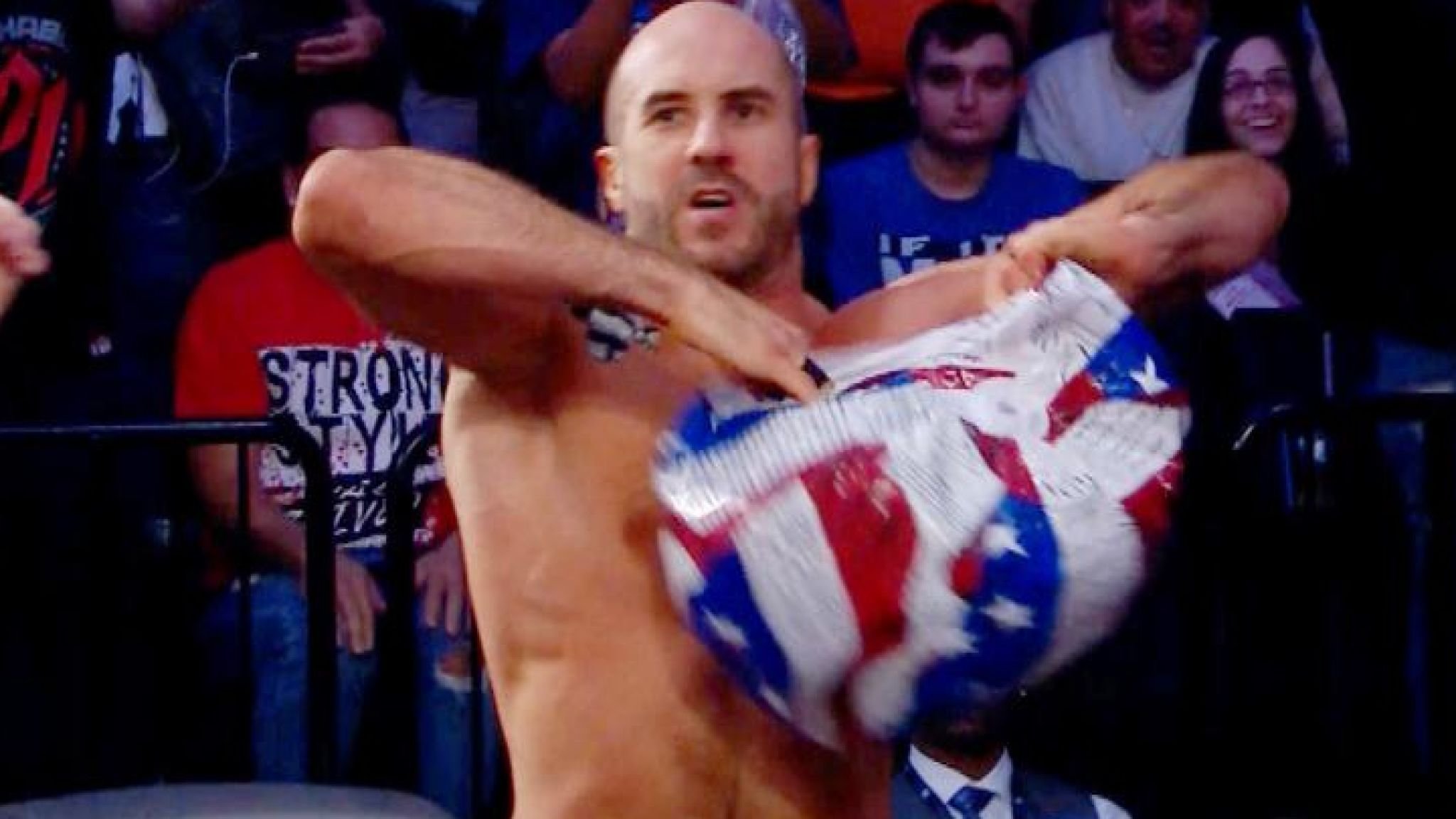 Are fans more concerned with getting themselves over than the product in the ring?
Every week wrestlers put their bodies on the line as they step into the ring to put on a show for the fans. These wrestlers do their best to make sure they put on an entertaining match; however there are some fans who make it impossible to enjoy the show.
This past Monday on RAW was a perfect example of how fans can ruin a show. Alexa Bliss, Natalya, Naomi, and Carmella competed in an elimination match to determine the number one contender for Becky Lynch's championship at SummerSlam. At times, the match moved slowly, but the ladies put on a decent bout that ended with Natalya being declared the winner.
But the women were overshadowed by the crowd, who broke out into a "this is awful" chant. Alexa Bliss took to Twitter after RAW to admonish the crowd for their disrespectful behavior. Many believe that stars like Alexa should stop acting like a crybaby and tough it up.
However, I'm siding with Alexa on this issue and I believe the crowd was very disrespectful.
These days wrestling fans are very vocal in their opinions, and I'm not just talking about the ones on social media. I'm talking about the ones who buy tickets to shows, then try to hijack them by doing stupid stuff to draw the attention away from the wrestlers.
Who can forget during the 2017 SummerSlam PPV when fans began playing with a beach ball?
Cesaro, who was part of the tag match, went into the crowd and ripped the beach ball. The incident sparked outrage with everyone. WWE banned beach balls from their events, while Cesaro and Seth Rollins criticized the fans in attendance.
Aside from the beach ball incident, there's also the fans who continue to chant CM Punk's name during events. CM Punk was a favorite with the WWE Universe because of his famous pipebomb. When he left WWE on bad terms, fans sided with Punk and whenever the company is in Chicago, you can bet there will be plenty of Punk chants in the crowd.
Why fans continue to partake in this type of behavior is anybody's guess. Maybe they want to be cool, but in reality they're looking at idiots.
When you go to a wrestling show, you're supposed to have fun and watch your favorite wrestlers. It's one thing to cheer the babyfaces and boo the heels, or even chant "this is awesome" during a match. But don't chant "this is awful" or play with a beach ball.
Not every match is going to be a five-star spectacular, and you may not like it. But don't act rude during by chanting someone else's name or calling the match awful. The wrestlers are just doing their job and the last thing they need is the crowds breaking their concentration. Imagine how you'd feel if you were performing in front of a big crowd and all they did was tell you how untalented you were.
These types of fans not only ruin the show for the wrestlers, but also the other fans who paid money to enjoy the event.
So my advice to all those fans out there. If you want to talk about how bad a match is or how untalented a wrestler is, stay home and complain about it on social media. Don't spend a lot of money to go to a wrestling show just to act like a jerk and ruin it for everyone else.
Tiffany's Takes: NXT UK (7-17-19)
Who will step up to face Imperium?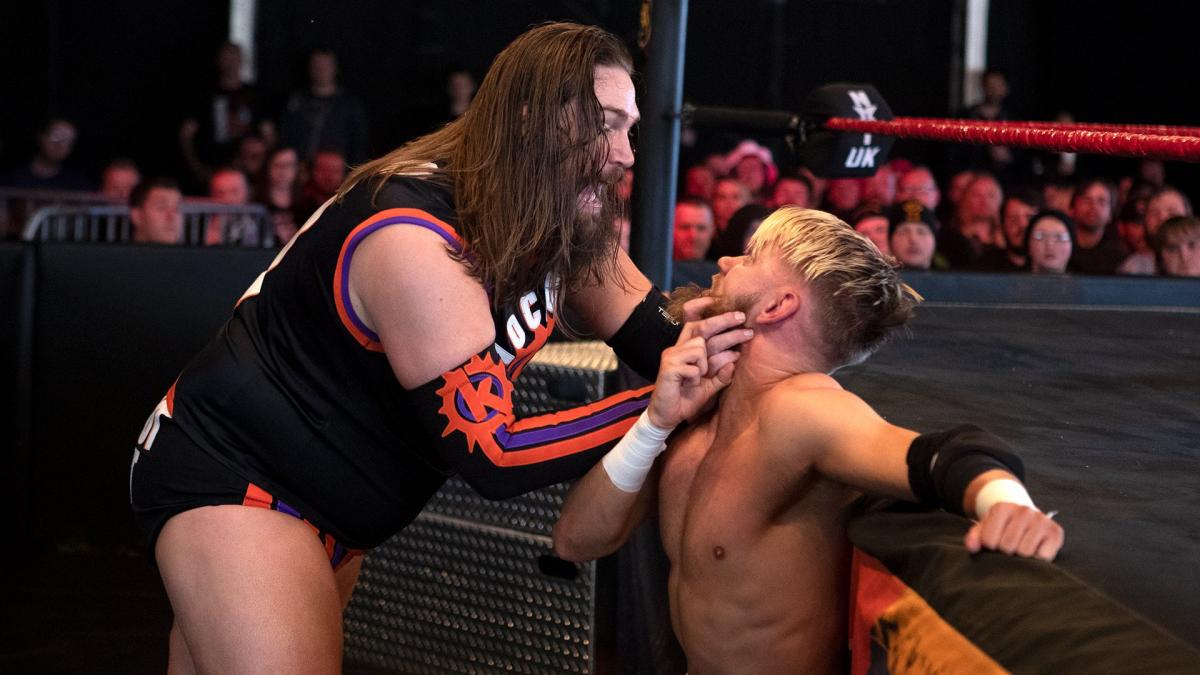 Who will step up to face Imperium?
I've said several times that I wasn't sold on the whole Imperium storyline because it sounds too much like World War II, but I will give them credit for being talented, even if they aren't my cup of tea. That said, I'm not thrilled that Tyson T-Bone and Saxon Huxley did have more of a match with them than that. I get wanting to build the team up but T-Bone and Huxley are capable of more.
I feel for Travis Banks. Going for the NXT UK Championship should've been a huge deal for him, but everyone knew he was going to lose, so there was no real drama to his championship shot. Hopefully, he'll bounce back and get another shot where he actually has a prayer of winning.
I've said numerous times that I love Xia Brookside and thinks she's a STAR in the making and it seems like WWE agrees with me. Yeah, Xia lost her match against Jinny, but it had more to do with Jazzy Gabert than Jinny's wrestling skills, which protects Brookside. I'm not sure what the endgame for this is because I don't picture Brookside beating Gabert clean, but we'll see.
Yeah, the Imperium storyline is sounding too much like World War II documentaries. Trent Seven vs WALTER sounds really interesting, but I'm not sold on this constant 'Get Seven to retire' stuff.
I'm really starting to get into this Kenny Williams/Noam Dar feud. It's still a little odd to me, but I like that Williams seems to be done playing around.
You gotta love Gallus for playing up how tough they are. I also love that the feud between them and the Wild Hunt isn't over. I wonder how long Mastiff's undefeated streak is going to last because he should've had a title shot by now.
I'm SUPER excited about Toni Storm vs Kay Lee Ray, but the way the feud is being written is confusing. I thought Storm and Ray weren't friends, now they're supposedly best friends but KLR has changed. I'm just a little puzzled. At least we know the match will happen at TakeOver: Cardiff, but the rest of this was confusing.
Well, the six-person tag virus has spread to NXT: UK according to Sid Scala. At least some of the competitors makes since, but I have no idea why Piper Niven is there, unless it's to start a feud with Gabert.
I'm not really into this Kassius Ohno/Mark Andrews feud. I just don't buy Andrews growing up watching Ohno, I just don't. I did enjoy this match, it's always fun to watch an arrogant heel look like an idiot, which is what happened to Ohno. I guess Ohno's job in NXT: UK is about the same as it was in NXT: Work with younger talent and get them over and look like an idiot in the process, which is cool, I guess. However, Mark Andrews has DEFINITELY been needing some oomph in his run since Flash Morgan Webster has disappeared. I don't think this feud will be done, but at least we got one good match out of it.
That's it for Tiffany's Belated NXT UK Takes! Stay tuned for NXT OG!