Mathew's Top 25 Matches of 2018 #10-6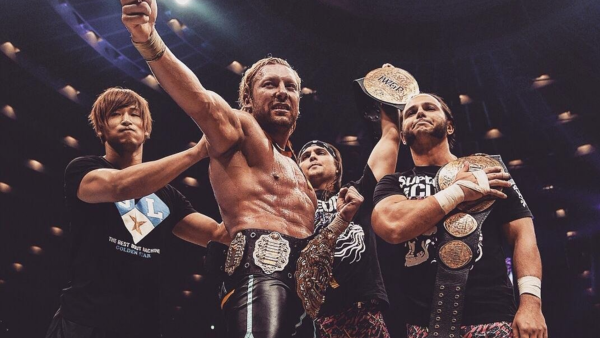 Mathew brings you the next set in his 25 Best Matches of 2018! What matches made the first half of the Top 10?
Welcome back guys and we're now down to our final ten matches of 2018 and of course, I'll only be talking about the next five and our final five will be available for New Year's Eve to end the year. I hope you've all been enjoying the countdown so far as all 25 of these matches are incredible and worthy to be on most lists regardless of the order. If you're new to the countdown, I'll provide the links for the previous countdowns for you to catch up. So who's in our top ten? Let's find out!
10. Meiko Satomura vs. Io Shirai (Sendai Girls at Korakuen Hall 4/19/2018)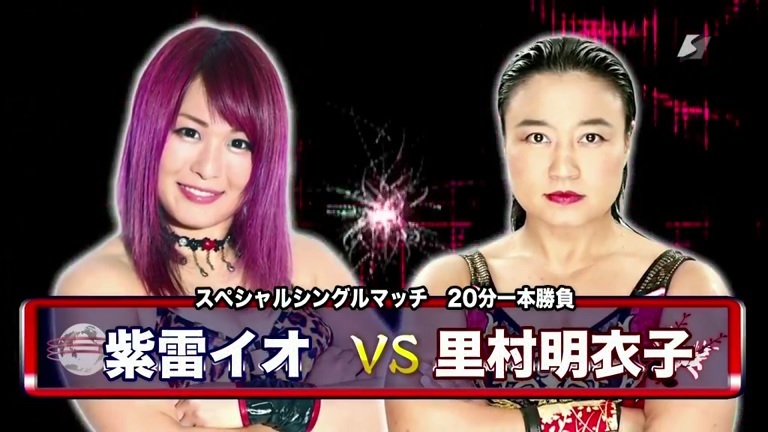 While Becky Lynch vs. Charlotte Flair was the best women's match in WWE, I feel like this match was the better women's match in general. We now travel to Sendai Girls, who made my list last year with a tag match and now they're on here with this one on one match between Io Shirai and Meiko Satomura. Both of these women would take part in WWE's Mae Young Classic later on in the year to prove themselves for a larger audience and while both of them didn't win the tournament, they left the audience in awe.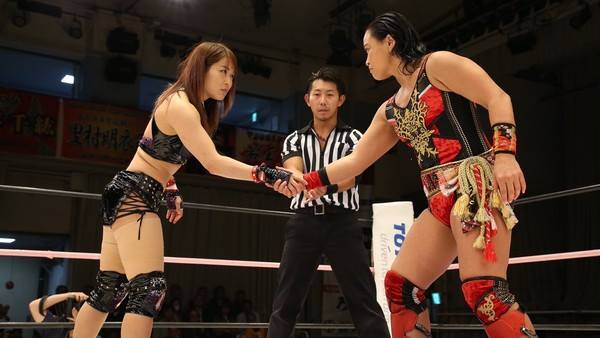 These two women would show the audience why they're two of the best in not only Japan but in the world. The match was quick, brutal, and just an overall treat. If Io wasn't leaving to go to WWE, I probably would've said have her do more Sendai Girls appearances since she did do about everything she could in Stardom but this is still an exciting new chapter for her career regardless. The match ended in a draw with the time limit and I thought it was the best way to go since a win from either of these women wouldn't have done anything due to Io not being apart of the roster and Meiko being at that point in her career that she doesn't gain anything either, even if they lost either. Twenty minutes of great women's wrestling that should be viewed by everyone that loves women's wrestling or is even a fan of these two.
9. Kazuchika Okada vs. Kenny Omega (NJPW Dominion 6/9/2018)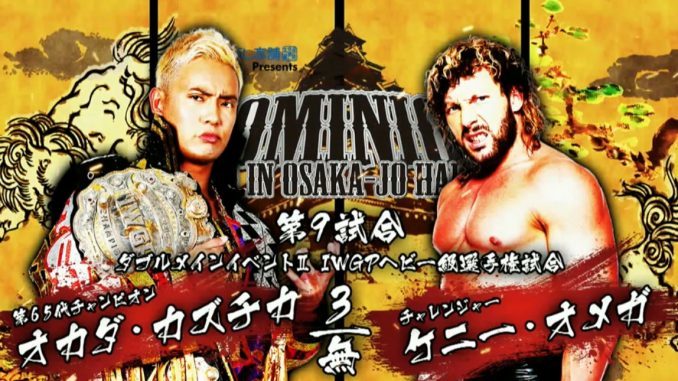 I know this was another match that people were waiting to be on the list and I'm sure people are curious as to why it's not in my top 5 or number one and I'll get to that later on and focus on the match first. This match had a big build-up after be considered some of the greatest matches of 2017 where each match told a unique story and gave us something different each bout. The two would be tied when they had one win each along with a draw which leads the fans feeling dissatisfied without having that fourth match to end 2017. but they would eventually get that conclusion in 2018 where they had their first time limit draw, Dominion. This time it would be different as this one will be a Two out of Three Falls Match with no time limit this time so we can be sure that we'll have an actual conclusion this time around to prove who's the best.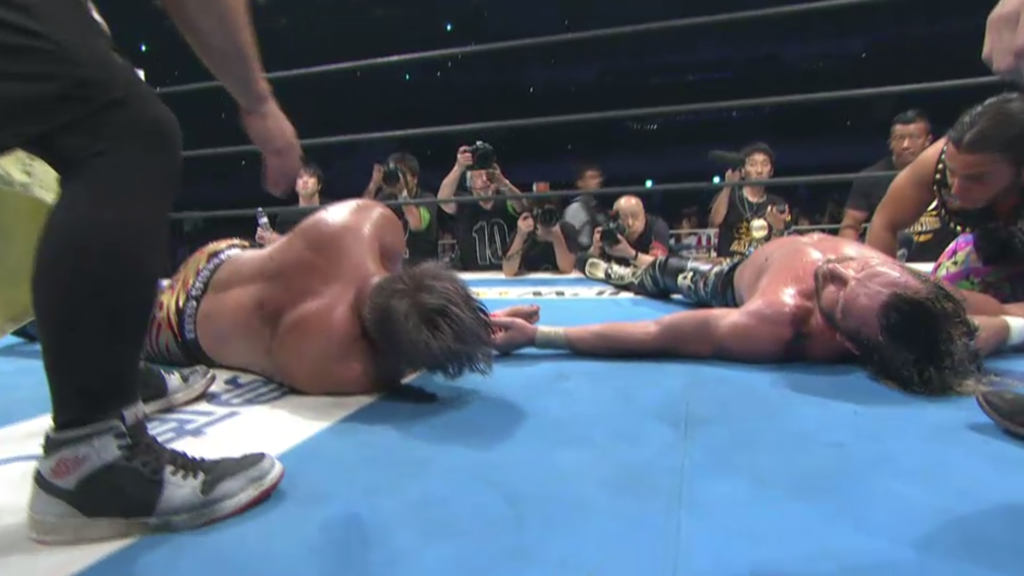 This match probably had the best story with a big change in Kenny's character with that internal struggle with himself with Bullet Club last year and now reunited with his Golden Lover, Kota Ibushi. The match would last 75 minutes and we would have a new IWGP Heavyweight Champion, ending Okada's legendary reign of nearly two years, so close to breaking the all-time record for longest title reign in Japan. So why did this match rank lower than expected? It's really not a bad match at al land for a lot of people, it's considered the greatest match of all time or the greatest match they've seen live and while it is a great match, I honestly thought their second match at Dominion 2017 was the much better match out of the four they had together but this one is a close second. I think the main thing that threw me off a little in the match was the second fall feeling oddly paced but that's my opinion and if you loved this match, then that's perfectly fine too since it's still a great match despite some odd pacing issues. Kenny proved he was the better one out of the two and gave us a match people will talk about for years to come.
8. Takashi Sugiura vs. Go Shiozaki (NOAH Kawasaki Festival 8/18/2018)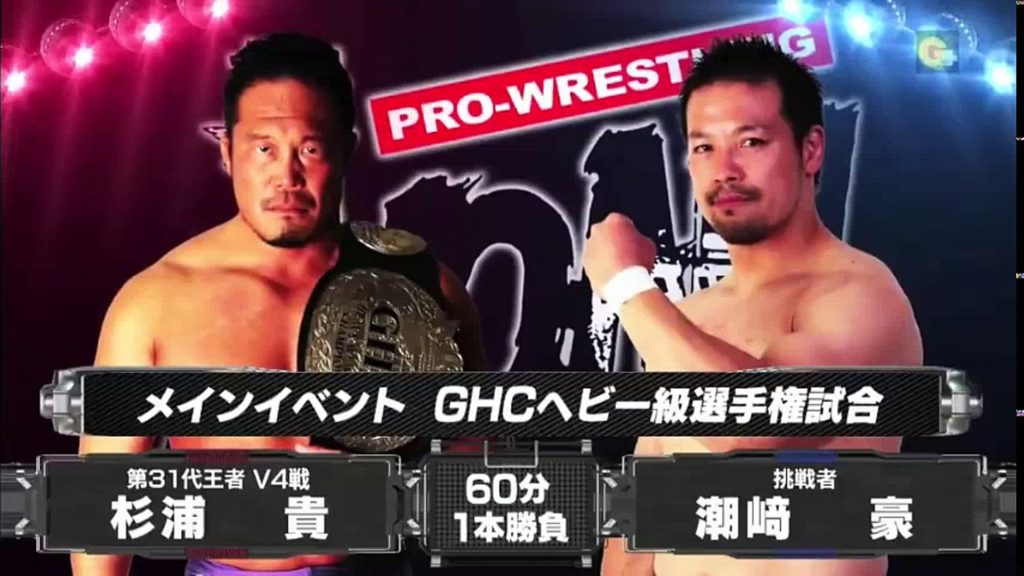 Of course, the champion of 2018 would have another match here on the list instead of just one as we now talk about his best match and title defense of the year when he fought Go Shiozaki at the Kawasaki Festival. Go Shiozaki would prove to be another difficult challenge for Takashi during this match-up as Go still proves he's one of NOAH's best guys on the roster with his stiff arsenal. Takashi in this match would prove he's still showing his A-game for his age and coming back from his heart surgery last year while also showing he can still carry a title and a company with this new comeback.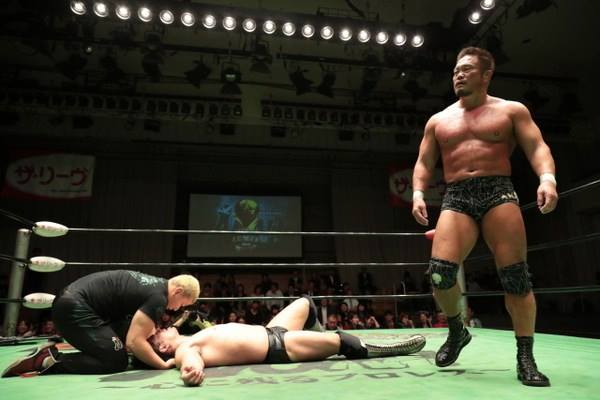 This match was stiff for the most part as the two would destroy each other with strikes and technical wrestling as they would go at it for a little over a half hour and these are the types of matches that make you wanna love professional wrestling, especially the Japanese scene. Takashi retained the title against Go in a great match to keep this reign intact and is considered his best defense for 2018 by many and rightfully so. NOAH has been under peoples radar for the past couple of years and Suzuki Gun didn't do them any favors when they were there, but last year and this year have proved that they're taking a step in the right direction and this is the perfect time to get back into as the ring work improved immensely along with better booking this time around. Let's hope 2019 leads them to new heights with their new GHC Heavyweight Champion, Kaito Kiyomiya.
7. Andrade 'Cien' Almas vs. Johnny Gargano (NXT Takeover: Philadelphia 1/27/2018)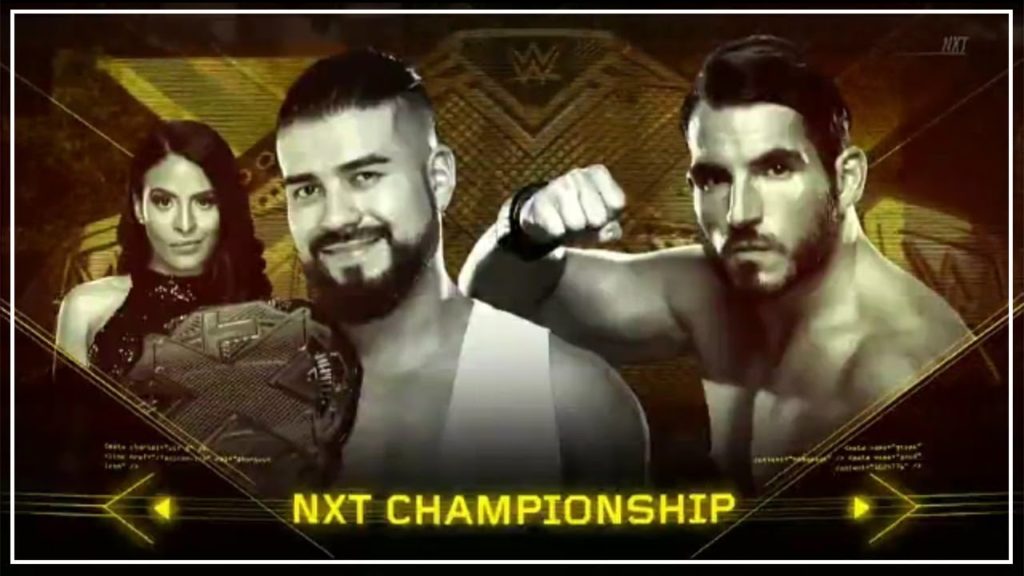 Of course, this one was going to be on here, why wouldn't this match be on here? While this show was considered the worst Takeover in quite some time, this match was the only saving grace to carry the entire show. This would be the only time Andrade 'Cien' Almas would main event an NXT Takeover while he would fight NXT's underdog, Johnny Gargano. These two were to strangers to each other as they fought in 2017 at Takeover: Brooklyn 3 where they would fight in the opening contest as Almas defeated him while Zelina Vega played mind games with him when she threw in the Tommaso Ciampa shirt to distract him. This would go on a couple of times with Almas defeating Gargano because of it and Gargano would eventually win a number one contendership to fight for the NXT Championship and who was the champion this time while he won the match? It was none other than Andrade 'Cien' Almas and this would be another chapter into their rivalry.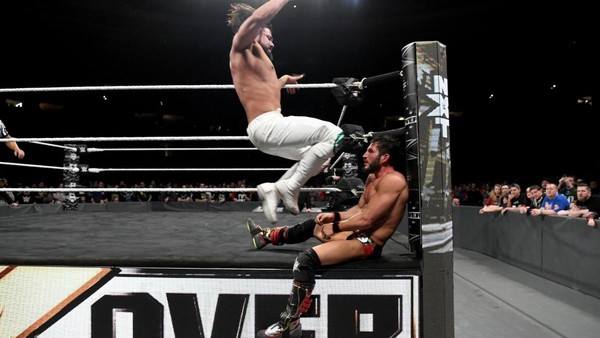 The two would take each other to their limit in this match with the two of them pulling off all the stops to try and get the win and they would do it in such a way that it wasn't over the top or much of an overkill since it has a perfect gap to give the fans a breath of fresh air and knew when pulling more of the big spots. The selling for Gargano is what sold it more as he had this look of defeat on him but the fans chanting for him to keep on going is what was keeping him afloat for so long. Andrade eventually got the win to retain the championship after a valiant effort from Johnny but he's not done yet since he got attacked by Tommaso Ciampa after the match, so those mind games last summer by Almas eventually lead to something better for Johnny. Great match and the best match for both of these guys this year, I shouldn't have to tell you to watch it since you guys have probably seen it already and if you haven't, what the hell are you waiting for?
6. Kenny Omega vs. Kota Ibushi (NJPW G1 Climax 8/11/2018)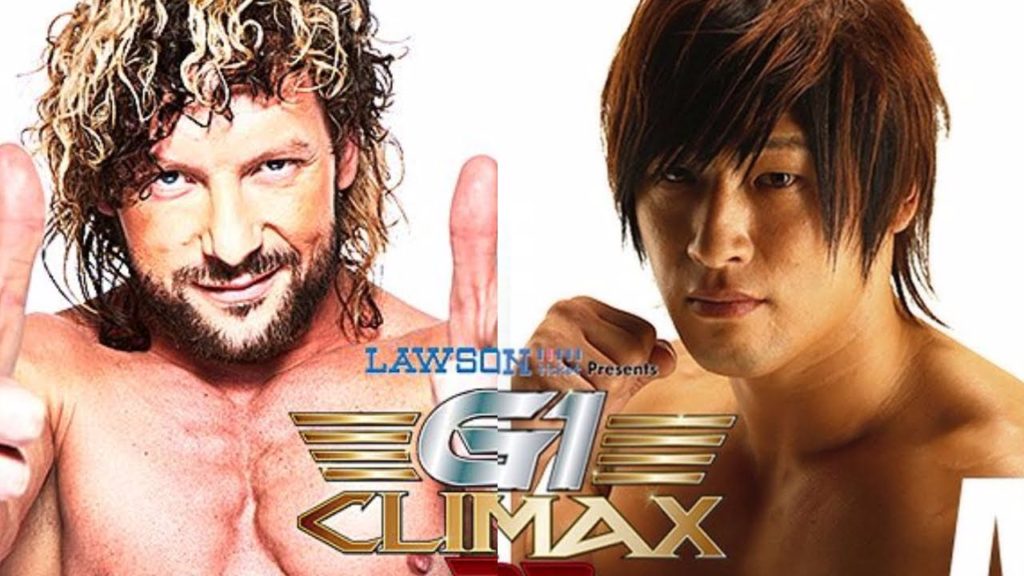 The second and last Kenny Omega match on the list where he fought his Golden Lovers partner at the final B Block day of the G1 Climax, Kota Ibushi. The story for the match writes itself as Kenny stated before that if these two would ever fight each other again, they would practically kill each other and it's been avoided for so long. The last time they fought each other in singles competition was in 2012 during DDT at the Nippon Budokan arena and Kota Ibushi would be the victor of that match. Six years later, the two would fight each other once again and of course at the Nippon Budokan arena where they had that famous match before. The two didn't want this to happen because they knew what these two would do to each other, especially since the winner of this match would win the block and go to the finals to fight Hiroshi Tanahashi.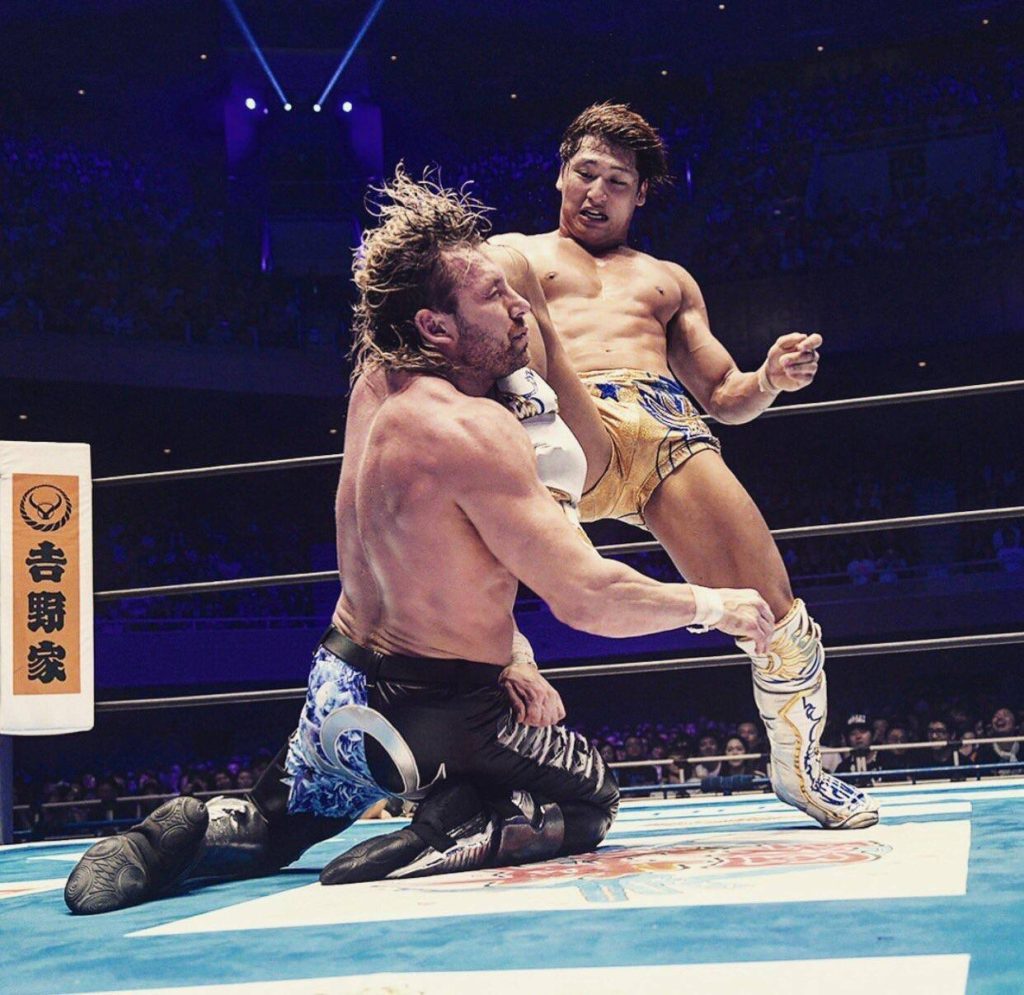 Once the bell would ring, the two would stare each other down while the audience would cheer for the both of these guys and Ibushi would start to get emotional with almost tears rolling down his eyes since he didn't wanna do this match. Omega, however, would try his best to keep his emotions intact by keeping a straight face since he still needs to win to prove a point, no matter how much it hurts and I also did wish he showed that same emotion that Ibushi was since I feel like it would've been a lot more impactful if he did to the story. When they said they would kill each other the next time they fought, they meant it as the two nearly killed each other in this match and if you look back at their previous match from six years ago, you can see how much these two have grown as competitors and how it started for the Golden Lovers to the top guys they became right here. Ibushi had to do what needed to be done as he defeated Omega in a great bout, also being undefeated against Omega in one on one competition and I wonder if this would lead to something in the future. The Golden Lovers would embrace each other after the match to make it another great moment for both of these guys and Omega's best match in 2018.
Thank you all for tuning in on this set of matches for our top ten and tune in tomorrow where we will reveal the final five matches. Who do you think makes the cut? Well, you're gonna have to find out for yourself. See you all tomorrow for the final five!