Merry Christmas From WWE Santa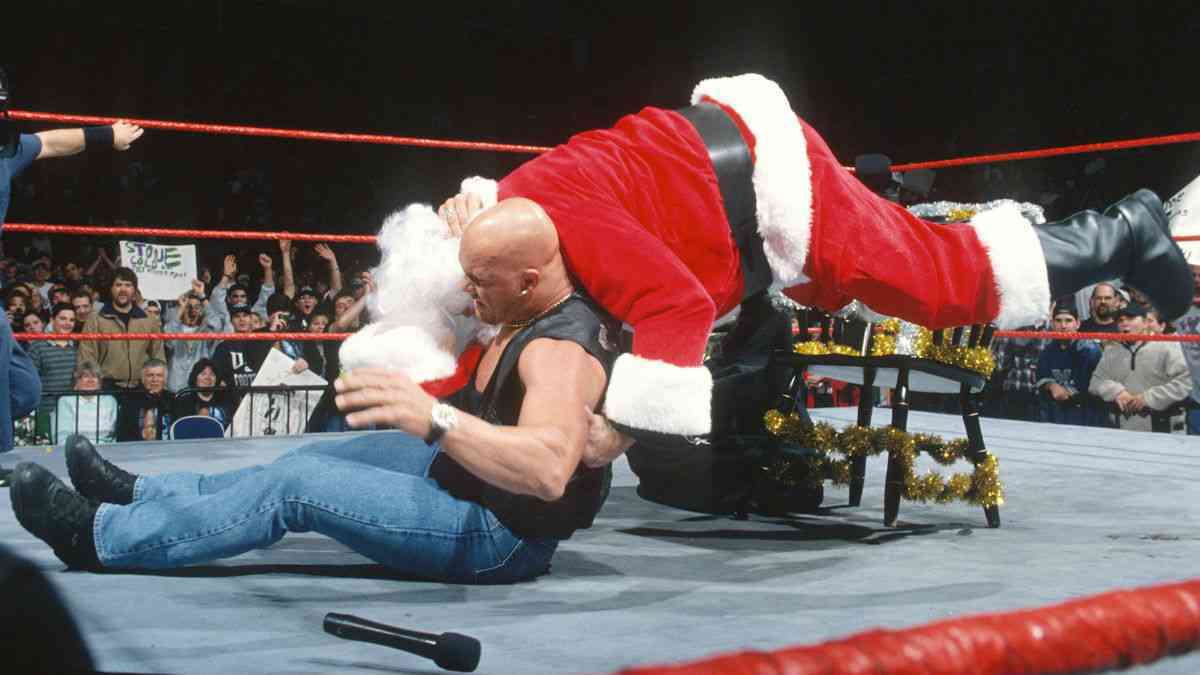 Rob has prepared his bag of gifts for your favorite wrestling personalities, inside and outside of WWE!
It's Christmas Time Everyone!  Normally I get into serious stuff here but we can all use a break from that sometime.  So in keeping with the Holiday season, instead of getting all heavy handed I figured I'd keep it light and play Santa.  So here's what I have in the gift bag for a few of our favorite wrestling personalities:
For Roman Reigns: A full recovery, a return to the ring, and another Universal Championship Win!!!
For Naomi and Asuka: A nice 15 to 20 minute pay per view match next year.  Preferably at WrestleMania for the Smackdown Women's Title.  
For Dean Ambrose: A jacket endorsement deal.  Those are some nice coats, man.
For Samoa Joe: A full year of good health and a title win of some kind.
For the WWE Women's Division: Tag team titles, and a RAW Takeover.   And by RAW Takeover I mean that you ladies take over the show.  On balance you've done a a better job than the guys this year and you've earned the bulk of the TV in my opinion.  
For The Elite: Happiness and career satisfaction wherever you land.  That's a big task that you guys are taking on, and hopefully it will be successful and fulfilling for you.  Good luck, guys.
For Finn Balor: A title win.  Doesn't matter which one – US, Intercontinental, Cruiserweight (just kidding). Seriously it's been long enough.  If there's a reasonable avenue towards the World or Universal Title I can get on board with that, too.
For Seth Rollins: Whatever it is that's the missing link between where you are now and where you and your biggest fans want you to be.  This has been a rough week for you but here's to hoping that it ultimately leads to something better.
For The New Day: Singles pushes!  Not a breakup, but just some time away from the tag team scene and in pursuit of some singles gold.  It would be a nice changeup and you guys are all capable of it.
For Dakota Kai: Speedy recovery and a successful return.  Injuries suck and hopefully yours won't keep you out too long.
For Bianca Belair : An NXT Women's Title Reign and lots of good title matches!  Time for everyone to see what you can do.
For Dalton Castle: Good health for the rest of your career, and another title reign where you get treated as if you're the actual champion.
For The Usos: A move to RAW.  Time to shine on the Red Brand.
For John Cena: One more run at the top to close things out before you call it a career.
That's my list.  But lastly for all of you a safe and Happy Holiday Season.  And some fun watching this stuff!!