Top 5: Wrestling WWE Memes Involving Real Life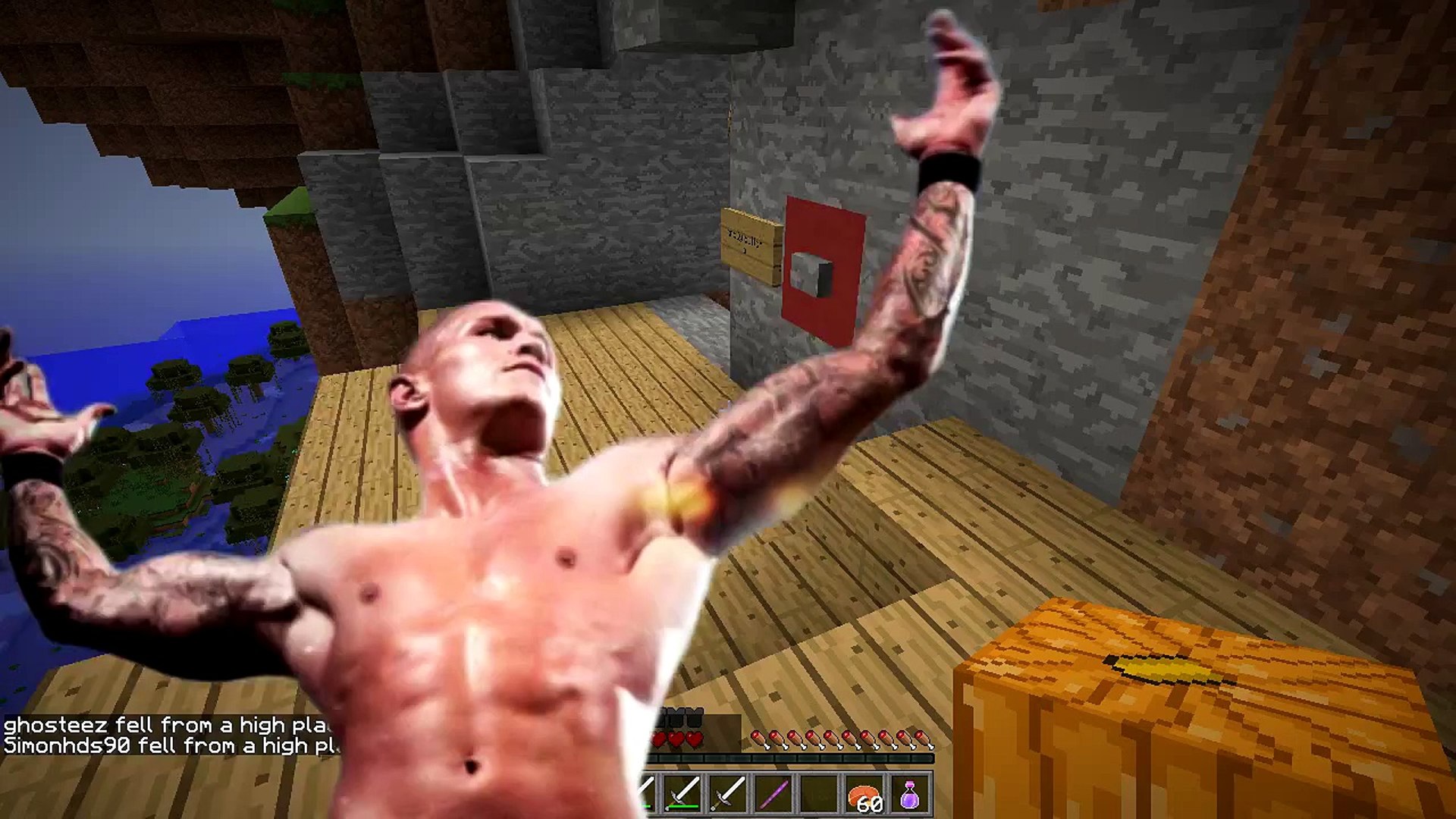 Memes have largely taken over the internet, and wrestling is no different. But Steve Cook looks at the wrestling influence on some of the internet's top memes!
I was chillin' on Twitter early Sunday afternoon and the College Football Playoff Selection Show was the main topic of discussion. The teams selected didn't come as much of a surprise, and the teams not mentioned didn't come as much of a surprise. There is a football program in Central Florida that has won a large number of consecutive games, but get left out of things like the College Football Playoff due to playing their games in the American Athletic Conference and not having any non-conference wins worth talking about.
(I was more willing to listen to and potentially utter these complaints when Louisville was in the Big East. Now that we're ACC I can be a Power 5 snob & look down on these other conferences. Also, now that we're terrible I don't have to worry about things like rankings.)
UCF caught everybody's attention by going to an old classic as a response…the wrestling meme!
tHeRe Is A pAtH fOr UcF pic.twitter.com/ijSWxvHm3N

— UCF Football (@UCF_Football) December 2, 2018
Hey, you gotta respect the fact that whoever does UCF's Twitter is a big NXT fan. They could have gone with one of the old classics, but they went right to the here & now.
Wrestling memes are very here and now. The genre of sports entertainment is a vast array of moments in time that make perfect GIFs, that can be used in videos, and just make things funnier.
Here are the Top 5 Wrestling Memes Applied To Real Life.
5. Randy Orton RKO Outta Nowhere
Longtime Internet writer & commenter Wyatt Beougher's Facebook response to my mention of Randy Orton in last week's column on Rhea Ripley got me thinking. What will Orton's legacy be? How will the Viper be remembered whenever he hangs up the boots? He's a complicated character with countless ups & downs during his career.
I figured it out while I was researching this column.
He'll be remembered for the RKO OUTTA NOWHERE Vines, where we would find out that epic failures were caused by an RKO. Much like Randy Savage is mostly remembered for his Slim Jim commercials, Randy Orton will be remembered for reasons other than his wrestling ability. I think that's ok.
4. Jim Ross Calls the World Cup
Wanna make a sporting event even more epic? Dub some Jim Ross over it! Countless sports + JR clips have popped up over the years, but the Brazil-Germany World Cup '14 match still rates as the best I've seen.
The beating Brazil took certainly deserved the treatment.
3. Kevin Durant Joins The Authority
The NBA has become even more of a soap opera than pro wrestling. The players are over-dramatic about everything and the fans are more than willing to buy in. When Kevin Durant chose to join the Golden State Warriors during free agency, some fans took that the same way wrestling fans used to when their favorite wrestler turned heel.
It reminded some people of when Seth Rollins turned against the Shield.
The detail in the facial expressions on Durant, Russell Westbrook, Steven Adams, Steve Kerr & Steph Curry is beautiful. Simply amazing.
2. Donald Trump vs. CNN
It's not the most artistic wrestling gif of all time, but it's probably the most viewed. The President of the United States tweeting out a wrestling-related gif would have been unthinkable prior to 2017. To be fair, most Presidents weren't able to tweet & didn't have to deal with the Internet & gif images. I still like to think most of them would have been above such things.
#FraudNewsCNN #FNN pic.twitter.com/WYUnHjjUjg

— Donald J. Trump (@realDonaldTrump) July 2, 2017
Then again, I can imagine Andrew Jackson tweeting out gifs of him beating up Native Americans while taking their land. FDR was always on top of using the latest technology. Nixon would have been all about using memes against his enemies. Maybe other Presidents would have been social media trolls as well. They just didn't have the chance.
1. LeBron James Joins The NWO
This is the one that set the mold. When you think wrestling combined with real life events, you think of the video where LeBron James joined the NWO. They even went to the trouble of over-dubbing the commentary to make it fit.
The Decision paved the way for everything to follow in NBA player movement, and in wrestling memes.
What do you think?
Let us know on social media @theCHAIRSHOTcom and always remember to use the hashtag #UseYourHead!
NXT Minus 6: Too Early To Fantasy Book War Games?
Everyone loves fantasy booking. Right?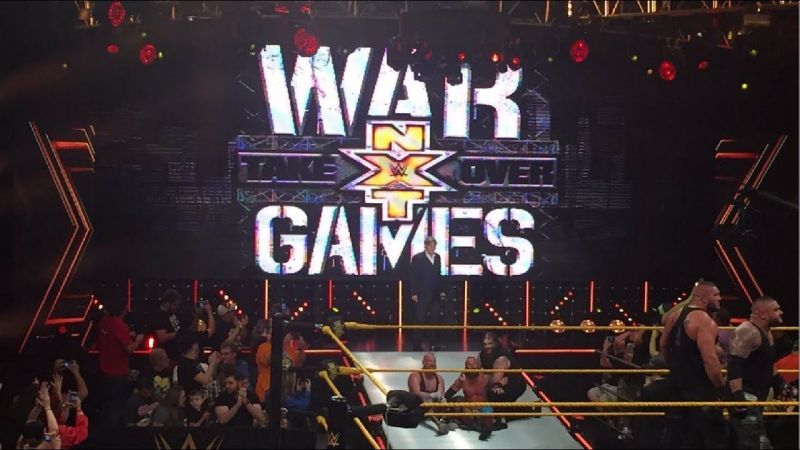 The answer is No. It's not too early.
6. NXT teases us with a Matt Riddle-Arturo Ruas match that went 3 minutes? I know it's not happening, but those guys deserve a Takeover spot. Kudos to NXT for playing up the mma aspect. Everything from Mauro's commentary to the ref stoppage made this feel like it should have been in an octagon. If you haven't already seen it, check out Ruas' match from the Evolve 10th Anniversary show. Dude is a killer.
5. We got the final opening round match of the Dusty Rhodes Everyman Classic. Bronson Reed is good. He delivered what might be the biggest frog splash I've ever seen. There is always a place for athletic big men, but he's not the story.
4. Dexter Lumas is creepy. The key to wrestling is to crank your personality up to 11. If this creepy thing is any part of Dexter Lumas, I don't want to be in a room with him. I don't trust him around my kids. I wonder how many crimes against humanity he's already committed. Creepy in a way that Bray Wyatt can only hope to be.
3. Tyler Breeze enters the running for Savage Burn of the Year. He looked at Jaxson Ryker and asked "Weren't you Buddy Murphy?" Brutal. That line alone is worth the return of Prince Pretty.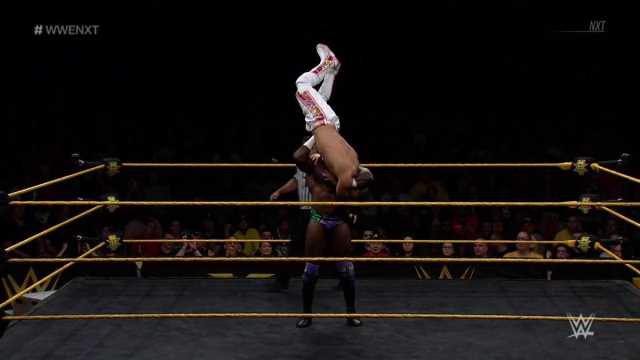 2. I finally got the moment I was waiting for: an interesting KUSHIDA match. I was ready to send him to 205 in exchange for Akira Tozawa. And if this is Apollo Crews, I will gladly take him back full time in NXT. Stellar matchup and worth watching. 4.4 stars. 
1. Oh no, this cannot be happening. They're turning Keith Lee into Kassius Ohno 2.0? He's talking about getting passed over for the new guys? And he's jobbing to Damian Priest next week? Been here a year and zero Takeover matches? The Ridiculous Keith Lee deserves better. THIS…CAN…NOT…BE…HAPPENING!!!
Bonus time: Old school versus new generation. Tyler Breeze heads up a cast of NXT OGs to take on Undisputed Era in (cue William Regal voice) War Games to determine NXT supremacy. Keep Apollo around. Throw in Cesaro and Harper, maybe even Samoa Joe, and you've got yourself one hell of a brawl. Either that or Undisputed Era versus the Club. I'm cool with both.      
Tiffany's Takes: WWE NXT (7-17-19)
Who will be the first to challenge Adam Cole for the NXT Championship?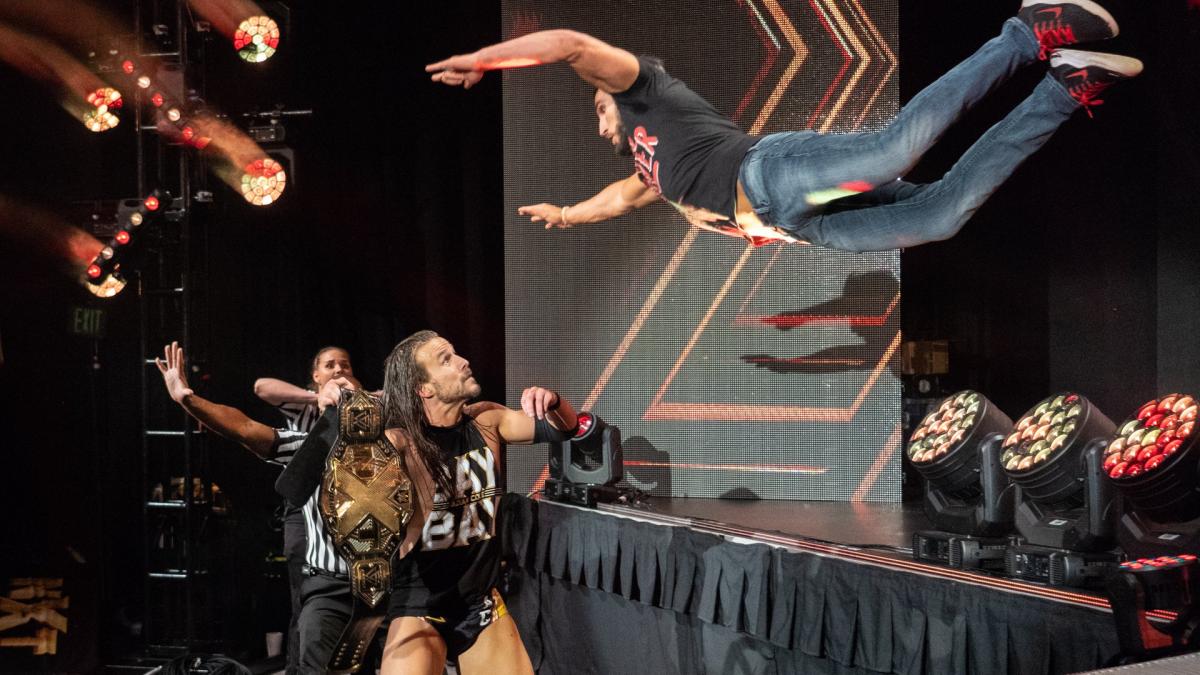 Who will be the first to challenge Adam Cole for the NXT Championship?
Have I ever told anyone that I can't stand Matt Riddle? I have? Okay. I don't even know what it is, but he sets my teeth on edge. I will give him props for having a good match with Arturo Ruas, but I'm not sure what they're doing with his character, except teasing a heel turn after that NASTY beatdown of Ruas. I am here for Killian Dain vs Riddle, that even sounds like fun!
Looks like we are going to Undisputed Era vs Street Profits at some point, but I'm waiting for UE to make a big deal about Street Profits being on the Main Roster for the last couple of weeks.
I love that Mia Yim is learning from everyone's mistakes in dealing with Shayna Baszler and is going after Baszler's friends, who are the real reason she's stayed on top for so long. This feud is going to get nasty in a hurry and I can't wait!
The next match of the NXT Breakout Tournament  had a lot to live up to after two AMAZING matches and one not so amazing. I'm not sure what in the world Australian Strong Styles is, I'm guessing it's like any 'Strong Style' in that it's pretty hard hitting. I also didn't know Australia had a Black Forest, it was never on 'Crocodile Hunter'. I did like this match, however. I can't say it was as amazing as some of the other matches, but it was really good. Bronson Reed won the match for Australia, so we'll see what happens in Round 2.
Someone should tell Tyler Breeze that having a beard doesn't make you a man. I've seen teenagers with better facial hair. I did love the little dig at Forgotten Sons, but I don't think Breeze really wants to pick a fight with Jaxson Ryker, that's not going to end well.
Well, it looks like we'll likely get a confrontation between Io Shirai and Candice LeRae next week, unfortunately for Kacy Catanzaro, she's going to be Shirai's punching bag before that.
I wasn't really into KUSHIDA vs Apollo Crews. I'm just not a huge fan of either guy. The match was really good, but I don' t think anyone really thought Crews was going to beat KUSHIDA, who is getting built into a title contender, but it was a longer match than Crews has been having for most of his WWE run, so there's that.
I'm still not into Keith Lee, I just don't get it, but I'm super stoked  about the prospect of Lee vs Damian Priest, that promises to be a wild match.
So, it's officially official, we WILL be getting Adam Cole vs Johnny Gargano III and it sounds like it's going to be the last one. I did like Gargano comparing his victory tour of trying to inspire young people in Cleveland with Cole's obnoxious antics at the Gargano restaurant. Also, love the 'Johnny Badass' thing, very cool. NXT TakeOver: Toronto II is going to be a wild ride in that Three Stages of Hell match! Thank you, William Regal for booking that!
That's it for Tiffany's Belated NXT Takes! Tune in Monday for Monday Night RAW!