Top 5: Wrestling WWE Memes Involving Real Life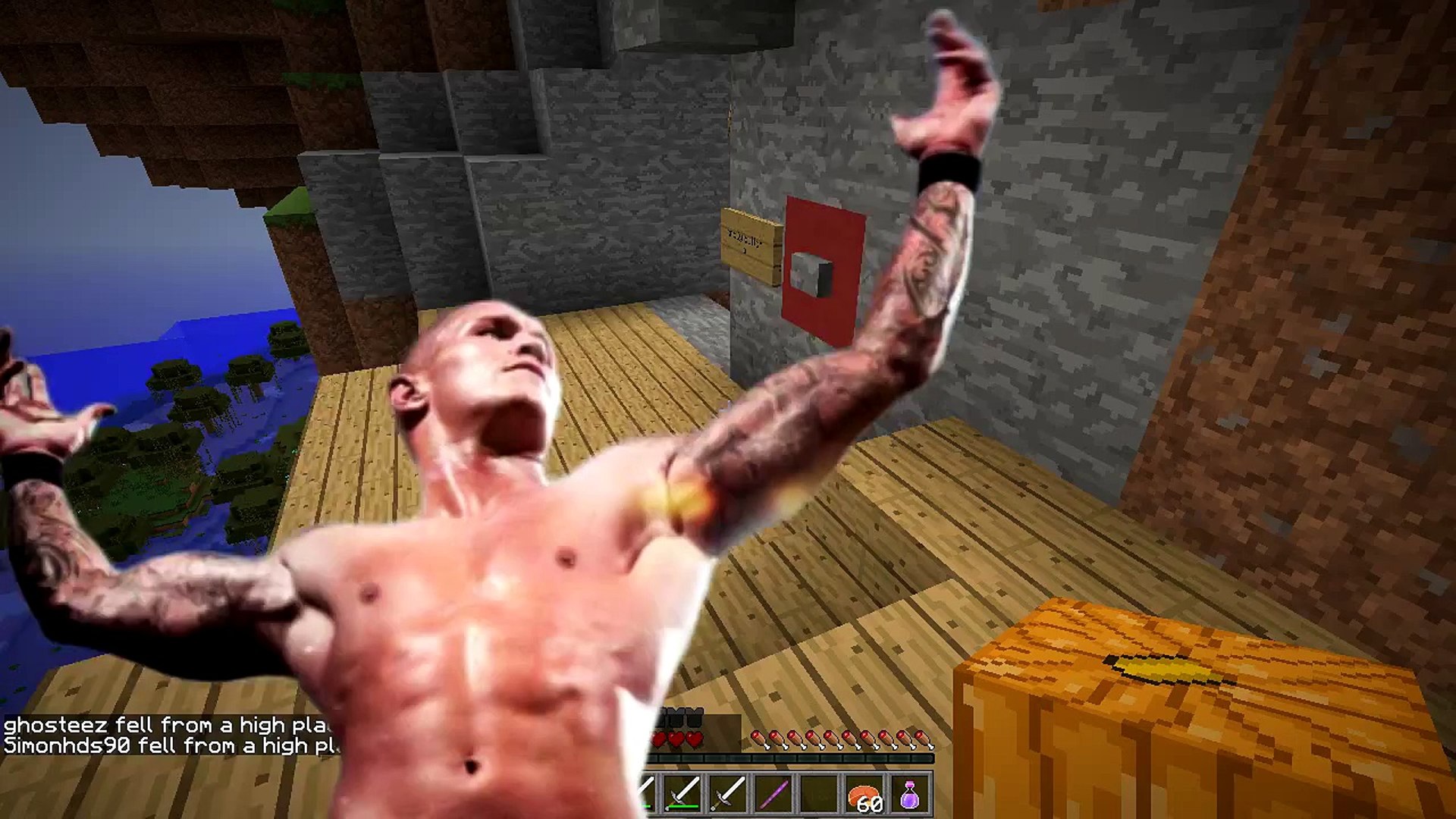 Memes have largely taken over the internet, and wrestling is no different. But Steve Cook looks at the wrestling influence on some of the internet's top memes!
I was chillin' on Twitter early Sunday afternoon and the College Football Playoff Selection Show was the main topic of discussion. The teams selected didn't come as much of a surprise, and the teams not mentioned didn't come as much of a surprise. There is a football program in Central Florida that has won a large number of consecutive games, but get left out of things like the College Football Playoff due to playing their games in the American Athletic Conference and not having any non-conference wins worth talking about.
(I was more willing to listen to and potentially utter these complaints when Louisville was in the Big East. Now that we're ACC I can be a Power 5 snob & look down on these other conferences. Also, now that we're terrible I don't have to worry about things like rankings.)
UCF caught everybody's attention by going to an old classic as a response…the wrestling meme!
tHeRe Is A pAtH fOr UcF pic.twitter.com/ijSWxvHm3N

— UCF Football (@UCF_Football) December 2, 2018
Hey, you gotta respect the fact that whoever does UCF's Twitter is a big NXT fan. They could have gone with one of the old classics, but they went right to the here & now.
Wrestling memes are very here and now. The genre of sports entertainment is a vast array of moments in time that make perfect GIFs, that can be used in videos, and just make things funnier.
Here are the Top 5 Wrestling Memes Applied To Real Life.
5. Randy Orton RKO Outta Nowhere
Longtime Internet writer & commenter Wyatt Beougher's Facebook response to my mention of Randy Orton in last week's column on Rhea Ripley got me thinking. What will Orton's legacy be? How will the Viper be remembered whenever he hangs up the boots? He's a complicated character with countless ups & downs during his career.
I figured it out while I was researching this column.
He'll be remembered for the RKO OUTTA NOWHERE Vines, where we would find out that epic failures were caused by an RKO. Much like Randy Savage is mostly remembered for his Slim Jim commercials, Randy Orton will be remembered for reasons other than his wrestling ability. I think that's ok.
4. Jim Ross Calls the World Cup
Wanna make a sporting event even more epic? Dub some Jim Ross over it! Countless sports + JR clips have popped up over the years, but the Brazil-Germany World Cup '14 match still rates as the best I've seen.
The beating Brazil took certainly deserved the treatment.
3. Kevin Durant Joins The Authority
The NBA has become even more of a soap opera than pro wrestling. The players are over-dramatic about everything and the fans are more than willing to buy in. When Kevin Durant chose to join the Golden State Warriors during free agency, some fans took that the same way wrestling fans used to when their favorite wrestler turned heel.
It reminded some people of when Seth Rollins turned against the Shield.
The detail in the facial expressions on Durant, Russell Westbrook, Steven Adams, Steve Kerr & Steph Curry is beautiful. Simply amazing.
2. Donald Trump vs. CNN
It's not the most artistic wrestling gif of all time, but it's probably the most viewed. The President of the United States tweeting out a wrestling-related gif would have been unthinkable prior to 2017. To be fair, most Presidents weren't able to tweet & didn't have to deal with the Internet & gif images. I still like to think most of them would have been above such things.
#FraudNewsCNN #FNN pic.twitter.com/WYUnHjjUjg

— Donald J. Trump (@realDonaldTrump) July 2, 2017
Then again, I can imagine Andrew Jackson tweeting out gifs of him beating up Native Americans while taking their land. FDR was always on top of using the latest technology. Nixon would have been all about using memes against his enemies. Maybe other Presidents would have been social media trolls as well. They just didn't have the chance.
1. LeBron James Joins The NWO
This is the one that set the mold. When you think wrestling combined with real life events, you think of the video where LeBron James joined the NWO. They even went to the trouble of over-dubbing the commentary to make it fit.
The Decision paved the way for everything to follow in NBA player movement, and in wrestling memes.
What do you think?
Let us know on social media @theCHAIRSHOTcom and always remember to use the hashtag #UseYourHead!
Cook: Remember Money in the Bank? It's Still a Thing.
Are we sleeping on this Money In The Bank PPV?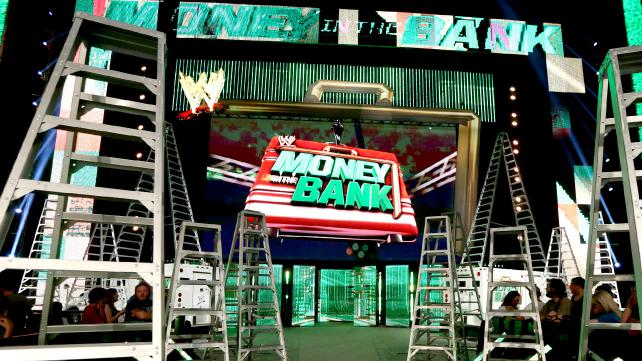 To say it's been a busy week in the world of pro wrestling would be an understatement. Did it cause us to overlook WWE Money In The Bank?
We started off with the untimely death of Silver King inside a London ring. Wednesday saw the official announcement of an a deal between All Elite Wrestling & WarnerMedia to include programming on TNT & B/R Live. Thursday saw the hospitalization of Ric Flair, along with the death of WWE Diva Search 2 winner Ashley Massaro. Such sad news, nothing but the best of wishes to Ashley's family & friends.
Then Friday brought the news of the death of a former Raw guest host. Grumpy Cat was much beloved by members of the Cook Family. As silly as it might seem, Grumpy memes brought my mom, sister & I a connection over the last few years that we might not have had otherwise. They're not wrestling fans, but they did like pictures of Grumpy with WWE Superstars. Grumpy Cat saw & did more in seven years than a lot of us ever will, and now she's moved on to being miserable in Heaven.
All Cats go to Heaven, right?
What's going on in WWE, you ask? Well, everybody's talking about one of a couple of things. There's the business with Lars Sullivan getting fined six figures for saying things several years ago that get people elected to public office in some regions of the country. Of course the ratings are at the center of conversation as well. I have always hated talking about ratings & views & clicks. I know it's never going away. Especially now that we'll have AEW ratings on TNT & maybe some B/R Live subscriber numbers to pore over.
Oh, and we're also talking about how Triple H is feeling frustrated & Vince McMahon is driving all the writers insane. But that last one isn't really new. Vince will continue to drive everybody insane and make himself a bunch of money while doing so until his last day on Earth.
It seems to me that everybody has been talking about everything except the huge event this weekend in Hartford, Connecticut.
Would you believe me if I told you that everything I have done from the first to the last has made me who I am today? How willing I am to risk it all? I'm either walking out of tonight with the #MITB briefcase, or I'm not walking out at all. pic.twitter.com/30xLCkbPrv

— Nikki Cross (@NikkiCrossWWE) May 19, 2019
Money In The Bank
Remember that? I mean, people were trying to tell me it was one of WWE's biggest shows of the year not that long ago! There was a period of time where you could make that argument. In years past, everybody was curious over who would win the briefcase and eventually become champion.
In 2019…I'm not seeing a lot of people all too worried about that. I don't know what it is exactly. I'm guessing there's a confluence of factors going on here leading to Money In The Bank being an afterthought, when it really shouldn't be. I mean, we're getting two multi-person ladder matches, and when aren't those fun? AJ Styles vs. Seth Rollins sounds like a dream match. Becky Lynch will be wrestling two championship matches. The Miz & Shane McMahon are going into a steel cage by gawd!
And Roman Reigns is wrestling…Elias? Well, ok then.
This show has completely faded into the background for most wrestling fans. We're thinking about everything else in the world. AEW has us abuzz with their potential. The most woke among us are more concerned with Lars Sullivan & Saudi Arabia. Which we should be, at least on the latter part because the Saudi regime are quite evil in the grand scheme of things. We should not excuse them because they give Vince McMahon millions of dollars of blood money. Some will. I will not.
Here's the thing.
We're all sleeping on a potential Event of the Year contender. I am too, I've been putting off picks for this event for awhile now because I just don't care. But we are talking about a show with two ladder matches. Styles vs. Rollins. Shane & Miz in a cage. Kofi vs. Owens. Two Becky matches. I guarantee you that once Sunday night rolls around, people will be raving about this show.
It's just impossible to get people hyped up for Money In The Bank right now. Too much is going on. Our brains are overloaded by wrestling, pop culture & the politicians that are trying to take our souls. It's a rough time in America right now, and it doesn't look like it'll be easier anytime soon.
Realistically, all WWE can hope for is to capture our attention on Sunday night. Make us tweet about Money In The Bank all night long & marvel in their splendor. If we get some show-stealing matches on Sunday, you'll see all kinds of columns here and elsewhere about the marvels of WWE, the greatest wrestling company to ever exist.
Until then, we're going to be distracted by other things. Wrestlers dying. Grumpy Cat. Evil politicians. There's a lot going on at our fingertips. I suspect this could be cited by people defending WWE's ratings numbers & Network subscriptions, and they can do that if they like. This is 2019. A lot is going on.
TAKE OUR ATTENTION, WWE!
The Chairshot Staff Picks – Money In The Bank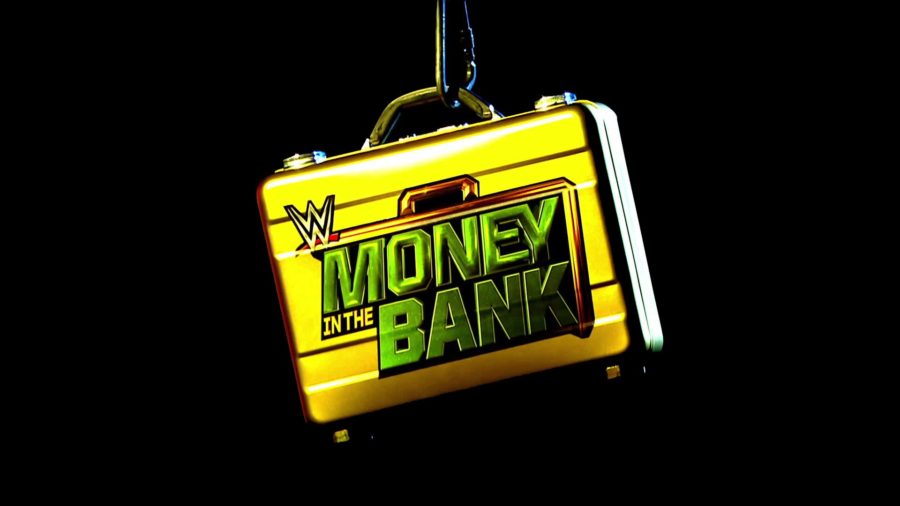 Ladies and gentlemen welcome back to The Chairshot Staff Picks. My name is PC Tunney and I am thrilled to be back at it for Money In The Bank! The time for my favorite gimmick match has returned as we shine up the briefcase and pull out the ladders. Let's jump right in and see how clearly we can see into the mind of Vince McMahon…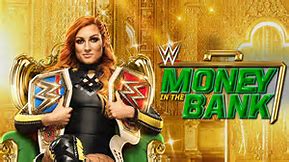 2019 Money In The Bank – Hartford, Connecticut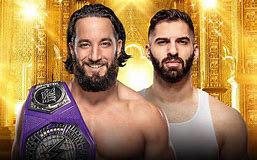 Tony Nese(c) v Ariya Daivari
Bradley Jay – Nese
Bobby Fernandes – Nese
Carol Cassada – Nese
David Levin – Daivari
Harry Broadhurst – Nese
Jason Schufletowski – Nese
Kevin Carrol – Nese
Korey Gunz – Nese
Mason Epeneter – Daivari
Mathew Sarpricone – Nese
Rey Ca$h – Daivari
Rob Bonnette – Nese
Scott Mcleod – Nese
Steve Cook – Nese
Steven Mitchell – Nese
Tiffany Carter – Nese
Dave Ungar – Nese
DPP – Nese
Chris Platt – Nese
Miranda Morales – Nese
Elisa Marie – Daivari
Patrick O'Dowd – Nese
Greg DeMarco – Nese
Tunney's Take: While Tony Nese is a solid performer with a great look, he comes across as very plain and ordinary to me. Time to switch that strap again. My Pick is Ariya Daivari
The Chairshot – Tony Nese 19-5 #UseYourHead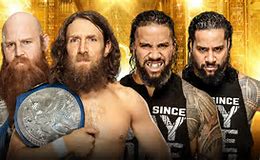 Daniel Bryan & Rowan(c) v The Usos
Bradley Jay – DB & Rowan
Bobby Fernandes – Usos
Carol Cassada – DB & Rowan
David Levin – DB & Rowan
Harry Broadhurst – DB & Rowan
Jason Schufletowski – DB & Rowan
Kevin Carrol – DB & Rowan
Korey Gunz – DB & Rowan
Mason Epeneter – Usos
Mathew Sarpricone – DB & Rowan
Rey Ca$h – DB & Rowan
Rob Bonnette – DB & Rowan
Scott Mcleod – DB & Rowan
Steve Cook – Usos
Steven Mitchell – DB & Rowan
Tiffany Carter – DB & Rowan
Dave Ungar – DB & Rowan
DPP – DB & Rowan
Chris Platt – DB & Rowan
Miranda Morales – DB & Rowan
Elisa Marie – DB & Rowan
Patrick O'Dowd – DB & Rowan
Greg DeMarco – DB & Rowan
Tunney's Take: With the Usos move to RAW I just don't see them winning the belts here. My pick is Daniel Bryan and Rowan
The Chairshot – Daniel Bryan & Rowan 21-3 #UseYourHead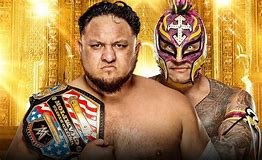 Samoa Joe(c) v Rey Mysterio
Bradley Jay – Joe
Bobby Fernandes – Rey
Carol Cassada – Rey
David Levin – Joe
Harry Broadhurst – Joe
Jason Schufletowski – Joe
Kevin Carrol – Joe
Korey Gunz – Rey
Mason Epeneter – Joe
Mathew Sarpricone – Joe
Rey Ca$h – Joe
Rob Bonnette -Joe
Scott Mcleod – Joe
Steve Cook – Joe
Steven Mitchell – Rey
Tiffany Carter – Rey
Dave Ungar – Joe
DPP – Joe
Chris Platt – Joe
Miranda Morales – Joe
Elisa Marie – Joe
Patrick O'Dowd – Joe
Greg DeMarco – Rey
Tunney's Take: It's time for the Rey and Dominic's feel good moment of 2019. My pick is Rey Mysterio
The Chairshot – Samoa Joe 17-7 #UseYourHead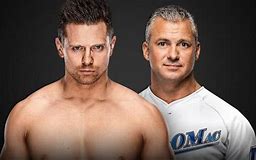 The MiZ v Shane McMahon (Steel Cage Match)
Bradley Jay – MiZ
Bobby Fernandes – MiZ
Carol Cassada – MiZ
David Levin – MiZ
Harry Broadhurst – MiZ
Jason Schufletowski – MiZ
Kevin Carrol – MiZ
Korey Gunz – Shane
Mason Epeneter – MiZ
Mathew Sarpricone – MiZ
Rey Ca$h – Shane
Rob Bonnette – MiZ
Scott Mcleod – MiZ
Steve Cook – MiZ
Steven Mitchell – MiZ
Tiffany Carter – Shane
Dave Ungar – Shane
DPP – MiZ
Chris Platt – MiZ
Miranda Morales – MiZ
Elisa Marie – MiZ
Patrick O'Dowd – MiZ
Greg DeMarco – MiZ
Tunney's Take: I thinks the use of a steel cage to end this rivalry is an excellent move. MiZ is HOT right now and needs to take some momentum into his next storyline. My pick is the MiZ
The Chairshot – The MiZ 20-4 #UseYourHead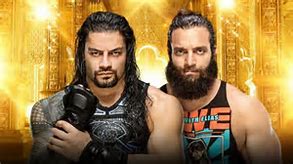 Roman Reigns v Elias
Bradley Jay – Roman
Bobby Fernandes – Roman
Carol Cassada – Roman
David Levin – Roman
Harry Broadhurst – Roman
Jason Schufletowski – Elias
Kevin Carrol – Roman
Korey Gunz – Roman
Mason Epeneter – Roman
Mathew Sarpricone – Elias
Rey Ca$h – Elias
Rob Bonnette – Roman
Scott Mcleod – Roman
Steve Cook – Roman
Steven Mitchell – Roman
Tiffany Carter – Roman
Dave Ungar – Roman
DPP – Elias
Chris Platt – Roman
Miranda Morales – Roman
Elisa Marie – Roamn
Patrick O'Dowd – Roman
Greg DeMarco – Roman
Tunney's Take: This match has Shane McMahon interference written all over it. Shane walks with Elias. My pick is Elias
The Chairshot – Roman Reigns 19-5 #UseYourHead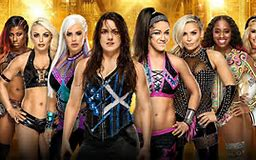 Women's MITB
Bradley Jay – Moon
Bobby Fernandes – Bayley
Carol Cassada – Bayley
David Levin – Bayley
Harry Broadhurst – Bayley
Jason Schufletowski – Cross
Kevin Carrol – Moon
Korey Gunz – Beyley
Mason Epeneter – Dana
Mathew Sarpricone – Bayley
Rey Ca$h – Moon
Rob Bonnette – Bayley
Scott Mcleod – Bayley
Steve Cook – Mandy
Steven Mitchell – Bayley
Tiffany Carter – Bayley
Dave Ungar – Moon
DPP – Dana
Chris Platt – Mandy
Miranda Morales – Cross
Elisa Marie – Cross
Patrick O'Dowd – Dana
Greg DeMarco – Dana
Tunney's Take: I would absolutely love to see Nikki Cross win here. I'll play with you Nikki! The timing feels right for the SHENOM, though. My pick is Ember Moon
The Chairshot – Bayley 10, Ember Moon 5, Dana Brooke 4, Nikki Cross 3, Mandy Rose 2 #UseYourHead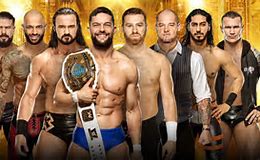 Men's MITB
Bradley Jay – Andrade
Bobby Fernandes – McIntyre
Carol Cassada – Corbin
David Levin – McIntyre
Harry Broadhurst – Andrade
Jason Schufletowski – McIntyre
Kevin Carrol – Andrade
Korey Gunz – McIntyre
Mason Epeneter – Sami
Mathew Sarpricone – McIntyre
Rey Ca$h – Andrade
Rob Bonnette – Andrade
Scott Mcleod – McIntyre
Steve Cook – Andrade
Steven Mitchell – McIntyre
Tiffany Carter – Ricochet
Dave Ungar – McIntyre
DPP – McIntyre
Chris Platt – McIntyre
Miranda Morales – Andrade
Elisa Marie – McIntyre
Patrick O'Dowd – McIntyre
Greg DeMarco – Andrade
Tunney's Take: There are a number of interesting choices you could make a case for here. Ricochet to me would benefit greatly having a MITB briefcase run. Sami Zayn's dynamic with KO would also be very interesting by adding the briefcase to it. Andrade seems to have that smell about him these days though, like he is ready to explode. My pick is Andrade
The Chairshot – Drew McIntyre 12, Andrade 9, Ricochet 1, Baron Corbin 1, Sami Zayn 1 #UseYourHead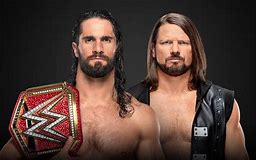 Seth Rollins(c) v AJ Styles
Bradley Jay – Seth
Bobby Fernandes – Seth
Carol Cassada – Seth
David Levin – Seth
Harry Broadhurst – Double Pin
Jason Schufletowski – Seth
Kevin Carrol – Seth
Korey Gunz – Seth
Mason Epeneter – Seth
Mathew Sarpricone – Seth
Rey Ca$h – Seth
Rob Bonnette – Seth
Scott Mcleod – Seth
Steve Cook – Seth
Steven Mitchell – Seth
Tiffany Carter – Seth
Dave Ungar – No Contest
DPP – Seth
Chris Platt – Seth
Miranda Morales – Seth
Elisa Marie – Seth
Patrick O'Dowd – Seth
Greg DeMarco – Seth
Tunney's Take: I do really like Dave Ungar's idea of a Brock Lesnar caused NC. However, I see Seth coming away with the title and a victory here. My pick is Seth Rollins
The Chairshot – Seth Rollins 22-0-2 #Use Your Head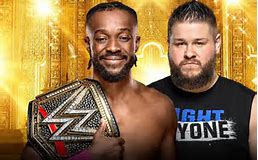 Kofi Kingston(c) v Kevin Owens
Bradley Jay – Kofi
Bobby Fernandes – Kofi
Carol Cassada – Kofi
David Levin – Kofi
Harry Broadhurst – KO
Jason Schufletowski – Kofi
Kevin Carrol – Kofi
Korey Gunz – Kofi
Mason Epeneter – Kofi
Mathew Sarpricone – Kofi
Rey Ca$h – Kofi
Rob Bonnette – Kofi
Scott Mcleod – Kofi
Steve Cook – Kofi
Steven Mitchell – Kofi
Tiffany Carter – Kofi
Dave Ungar – Kofi
DPP – Kofi
Chris Platt – Kofi
Miranda Morales – Kofi
Elisa Marie – Kofi
Patrick O'Dowd – Kofi
Greg DeMarco – Kofi
Tunney's Take: Kofi Kingston will be defending the WWE title at SummerSlam, BOOK IT!!! My pick is Kofi Kingston
The Chairshot – Kofi Kingston 23-1 #UseYourHead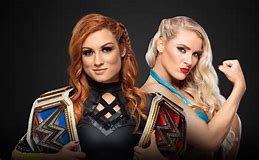 Becky Lynch(c) v Lacey Evans
Bradley Jay – Becky
Bobby Fernandes – Becky
Carol Cassada – Becky
David Levin – Becky
Harry Broadhurst – Becky
Jason Schufletowski – Lacey
Kevin Carrol – Becky
Korey Gunz – Becky
Mason Epeneter – Lacey
Mathew Sarpricone – Becky
Rey Ca$h – Becky
Rob Bonnette – Becky
Scott Mcleod – Becky
Steve Cook – Becky
Steven Mitchell – Becky
Tiffany Carter – Becky
Dave Ungar – Lacey
DPP – Becky
Chris Platt – Becky
Miranda Morales – Becky
Elisa Marie – Becky
Patrick O'Dowd – Lacey
Greg DeMarco – Lacey
Tunney's Take: Lacey Evans is ready to be the champ. Charlotte will help her get there. My pick is Lacey Evans
The Chairshot – Becky Lynch 18-6 #UseYourHead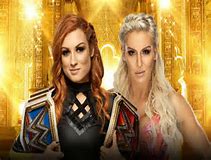 Becky Lynch(c) v Charlotte Flair
Bradley Jay – Charlotte
Bobby Fernandes – Charlotte
Carol Cassada – Becky
David Levin – Becky
Harry Broadhurst – Charlotte
Jason Schufletowski – Becky
Kevin Carrol – Charlotte
Korey Gunz – Becky
Mason Epeneter – Charlotte
Mathew Sarpricone – Becky
Rey Ca$h – Becky
Rob Bonnette – Charlotte
Scott Mcleod – Becky
Steve Cook – Becky
Steven Mitchell – Becky
Tiffany Carter – Becky
Dave Ungar – Becky
DPP – Charlotte
Chris Platt – Charlotte
Miranda Morales – Charlotte
Elisa Marie – Charlotte
Patrick O'Dowd – Becky
Greg DeMarco – Becky
Tunney's Take: I see Becky and Charlotte both on SmackDown as it moves to FOX. My pick is Becky Lynch
The Chairshot – Becky Lynch 14-10 #UseYourHead
A BIG thankyou once again to all of the staff that participated and all of the fans of TheChairshot for reading. Find me on the Twitter @PCTunney to see who made the best picks. And of course, ALWAYS #UseYourHead and visit thechairshot.com for all of your pro wrestling needs! ENJOY MITB!!!